For years, we've worked to bring the StanceWorks community together. We've hosted our fair share of shows, from "Project 512" and the Avila Motoring Invitational, to Air Affair and "Stance of the Union" on more than one occasion; however, they all stand with a degree of separation from the heart of StanceWorks itself. Now, after nearly 5 years in California, we've finally put together an event that represents everything StanceWorks is – and what better place to gather the community than at the StanceWorks headquarters itself. Yesterday, more than 100 cars, and several hundred StanceWorks fans and family members showed their support by joining us for our first-ever open house.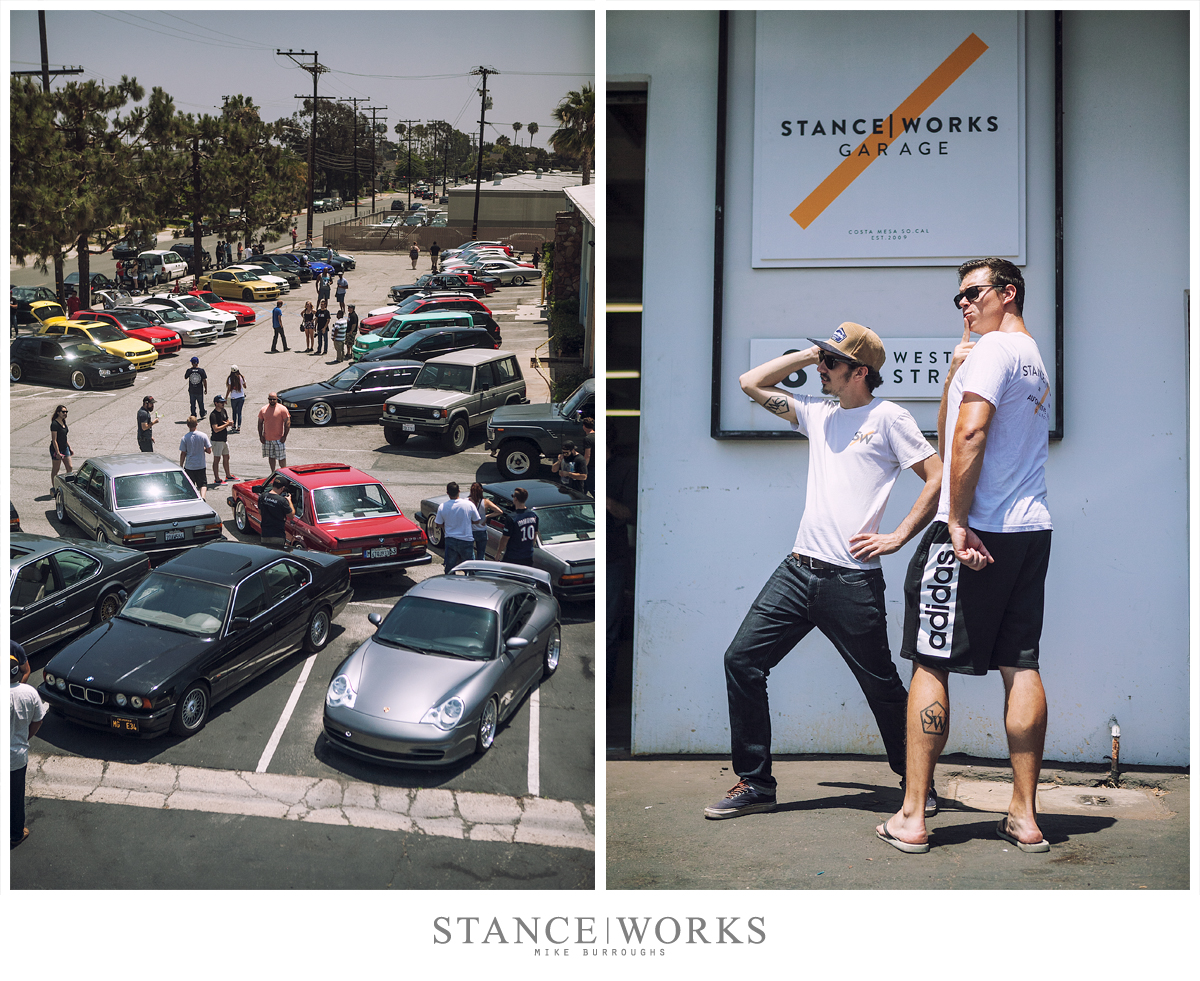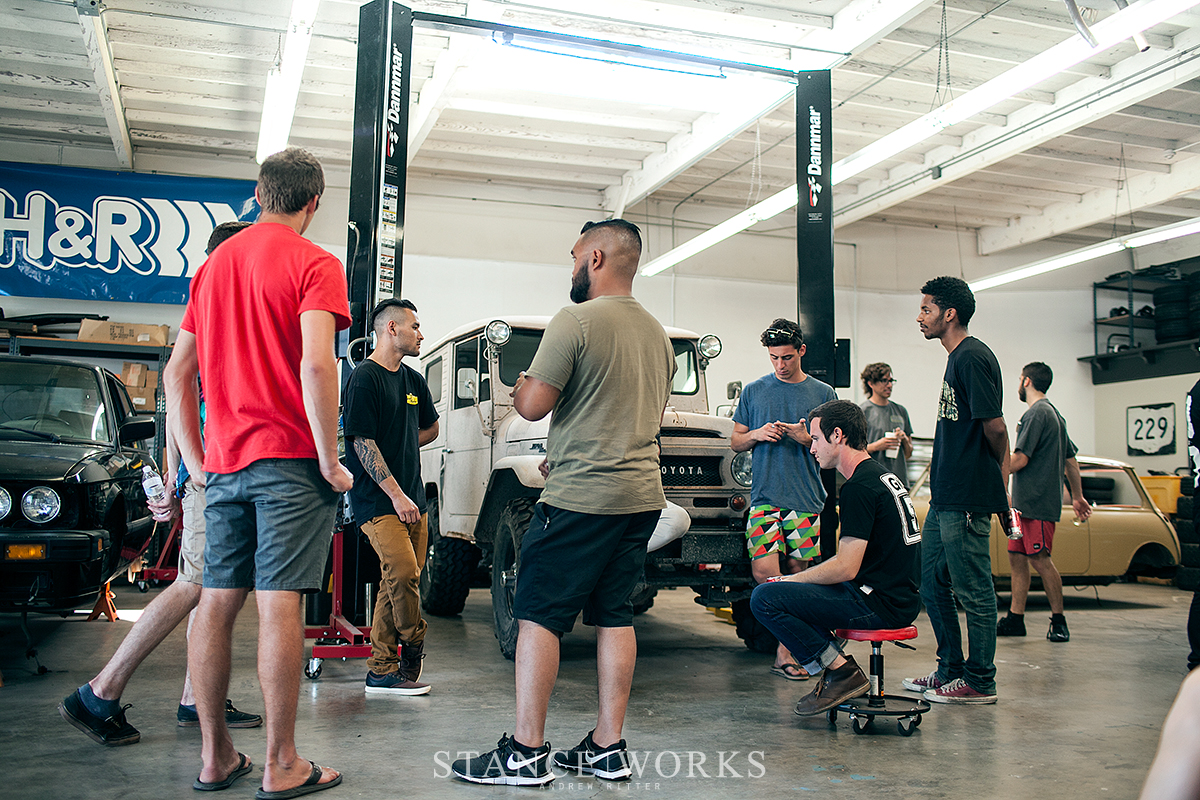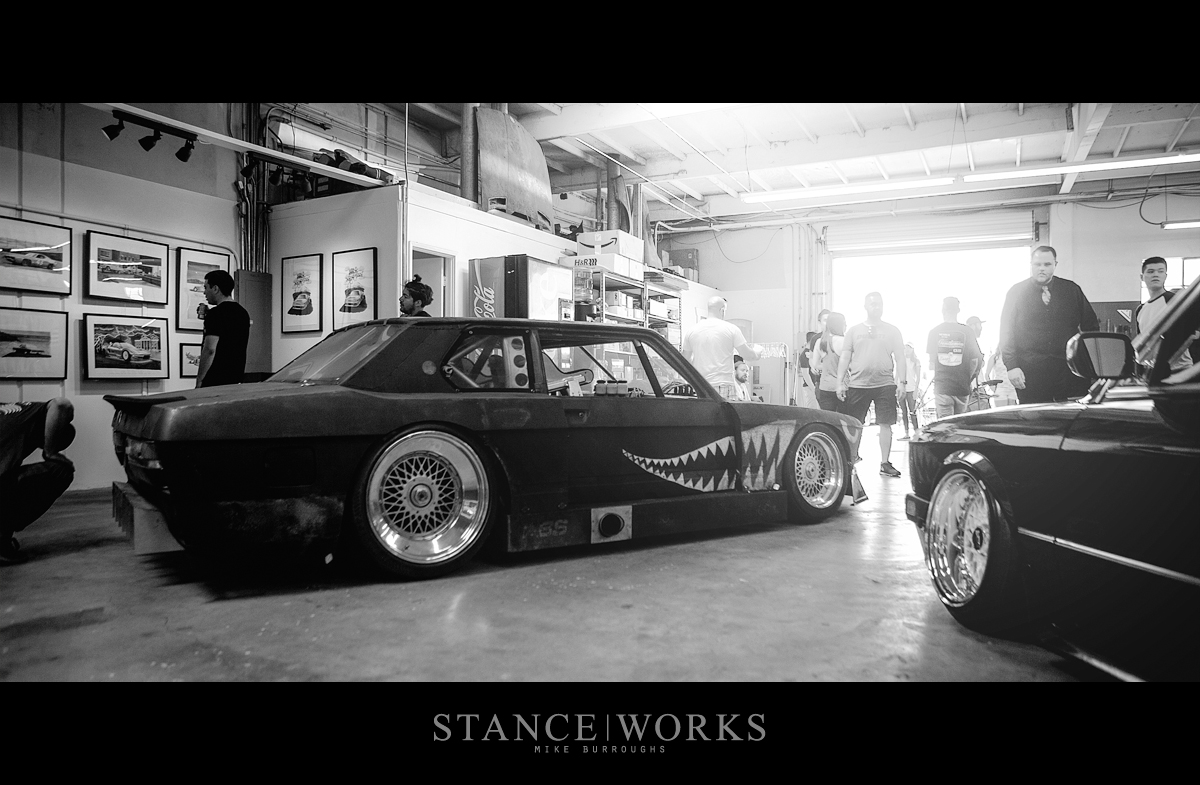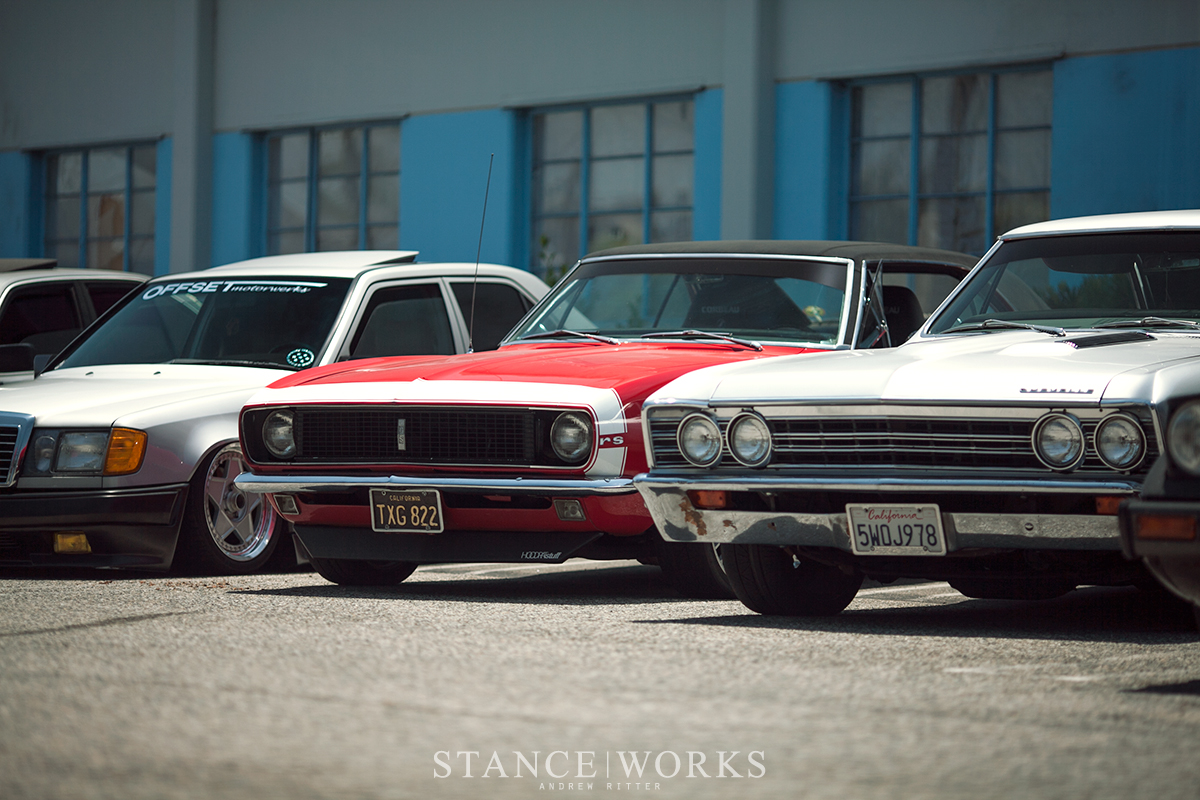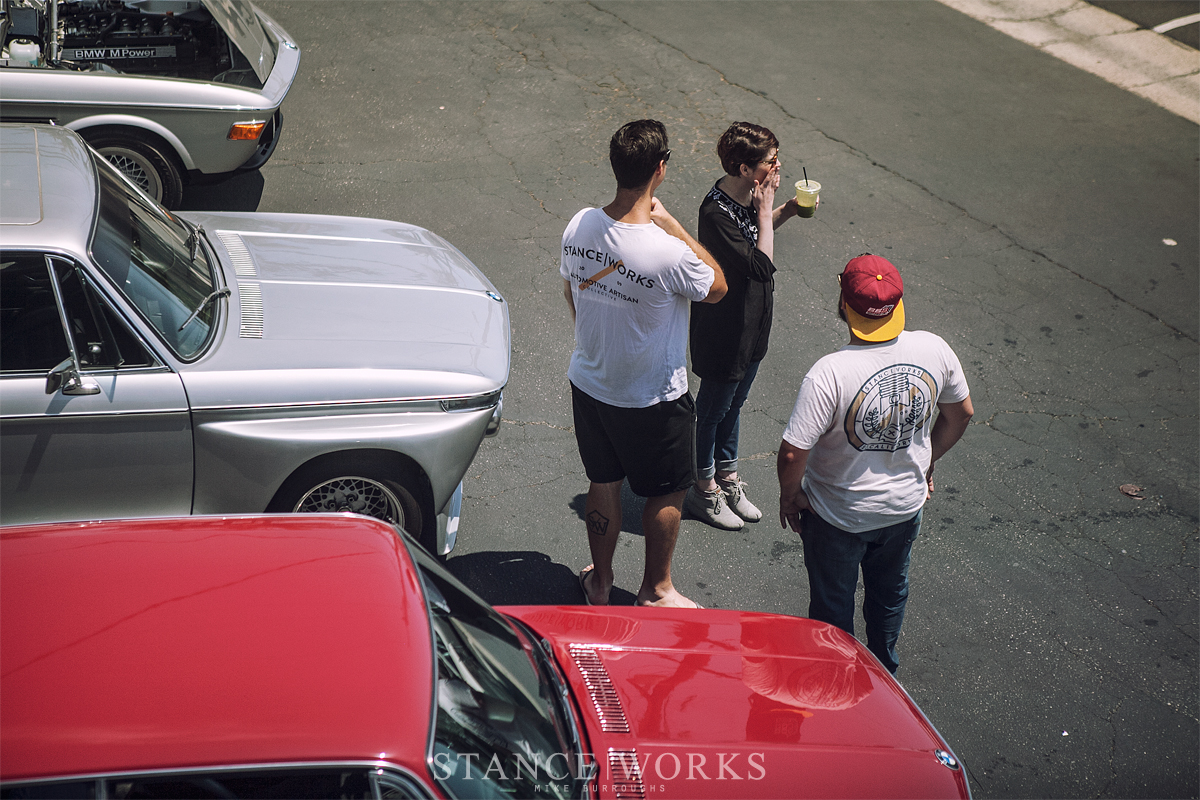 Starting bright and early, a plethora of cars moved in and out of the lot – fanatics of all types joined us for our big day, ranging from American Muscle to Japanese Nostalgia, and of course, a hoard of BMWs too. 911s, Nissan Patrols, and even the famed Van Go made appearances, making for a uniquely-eclectic mix of quality cars that can only be found in one place on rare occasions: something we've worked hard to achieve with StanceWorks over the years.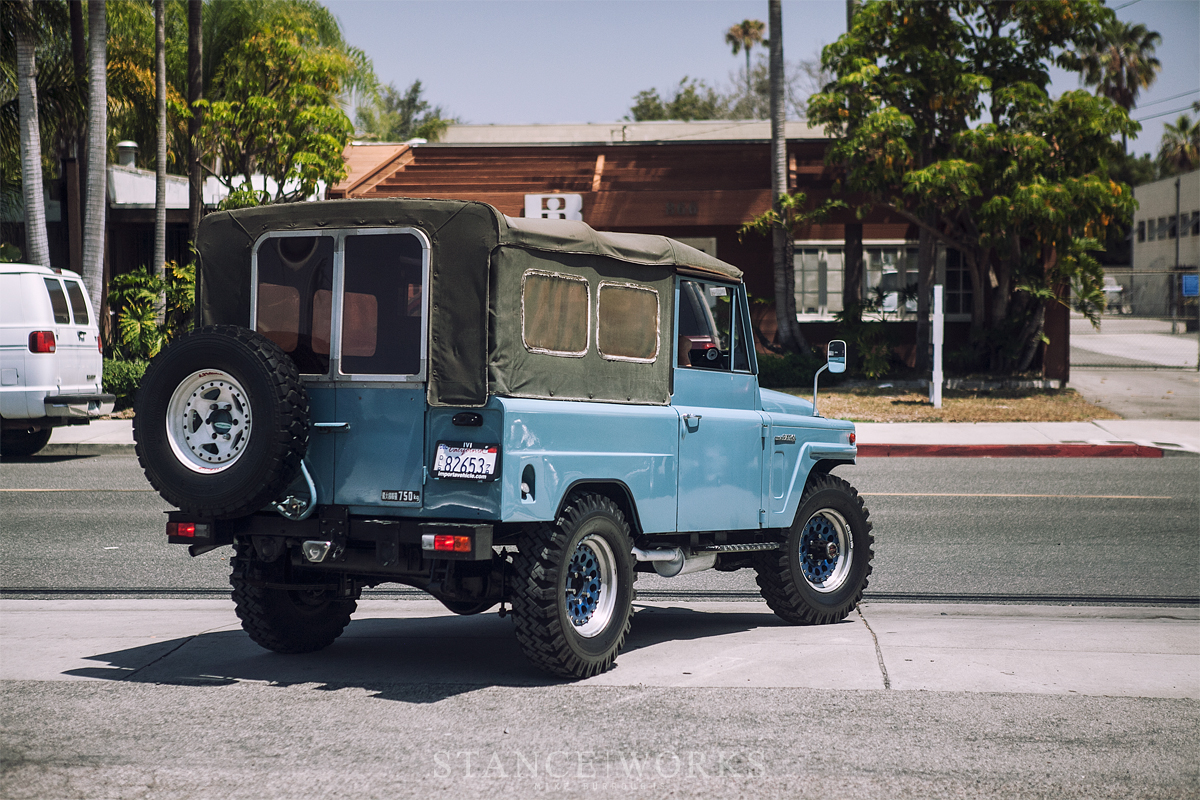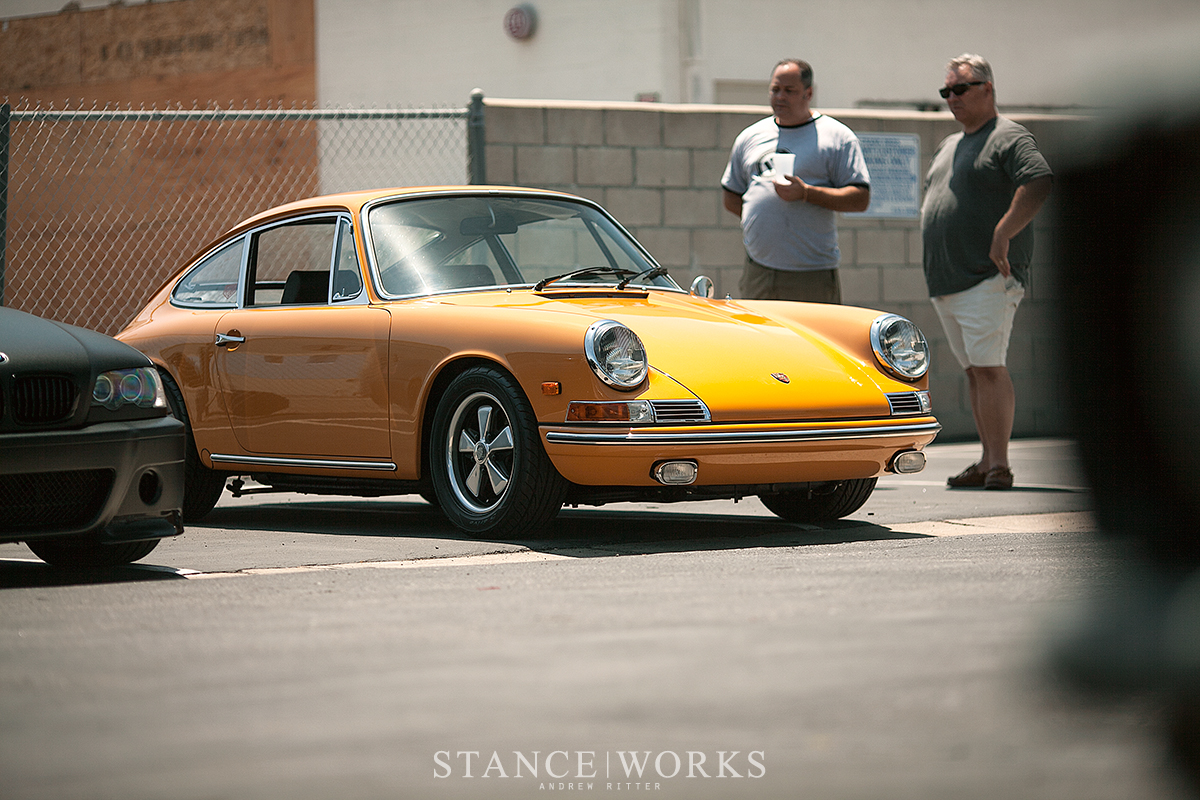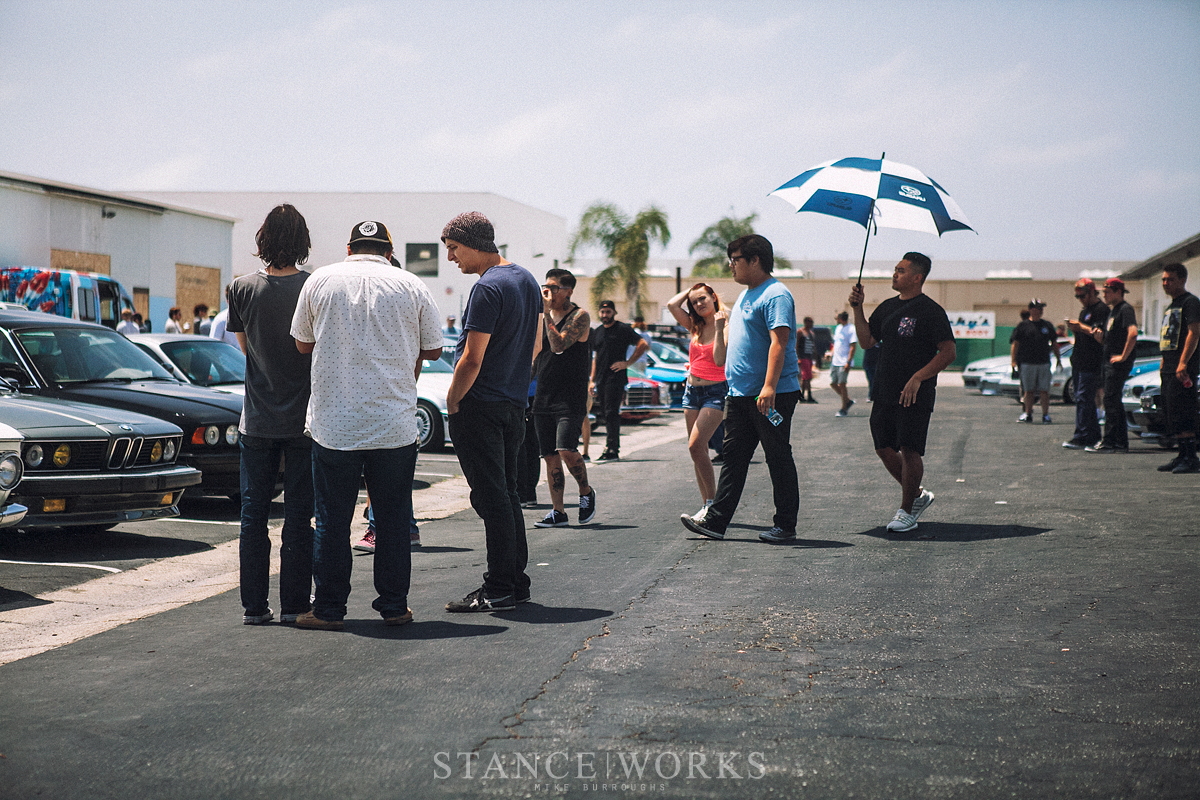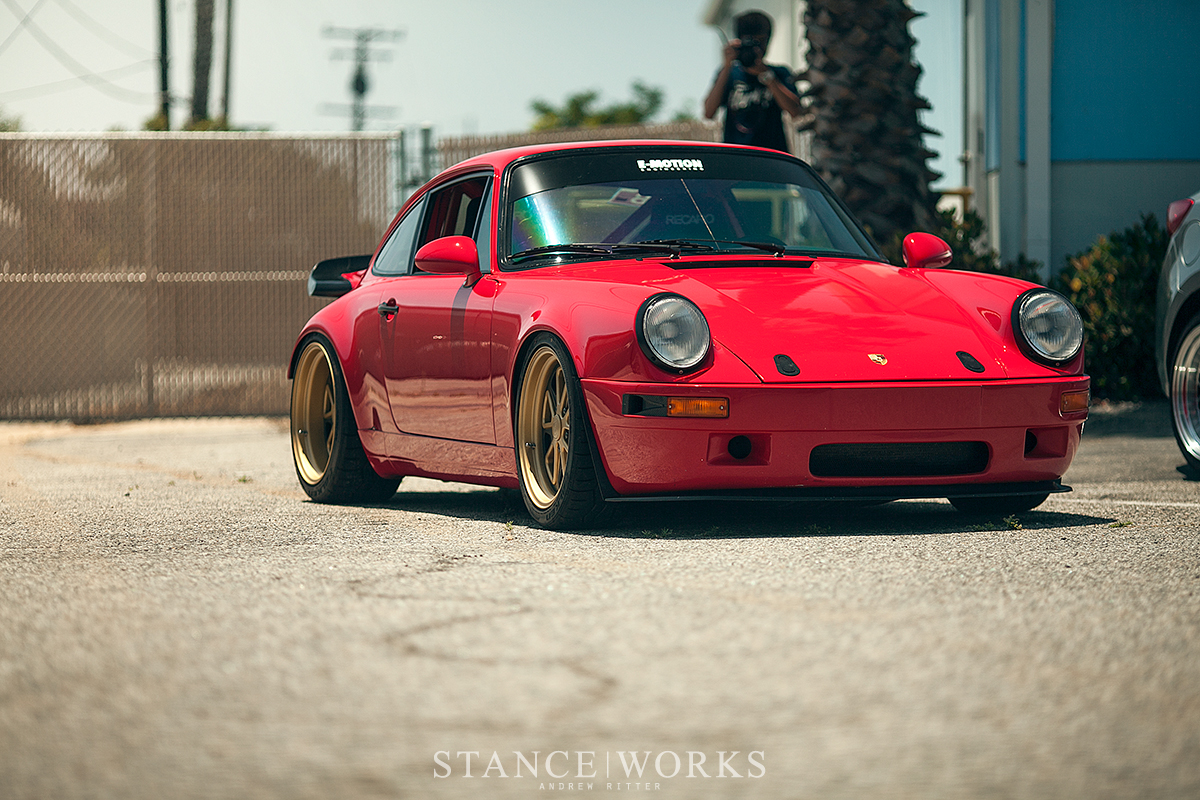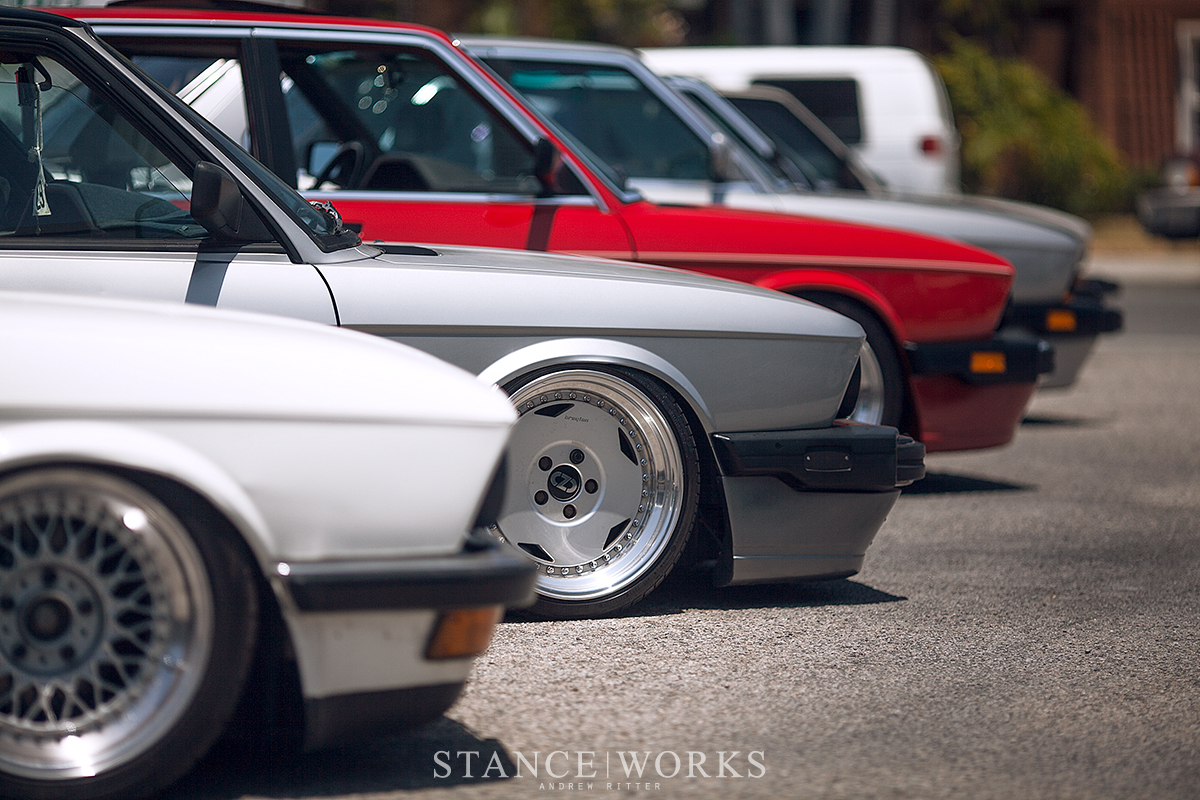 It took no time for the lot to fill, despite the surprising heat. Many cars came crammed with cohorts, making for some impressive foot traffic within the StanceWorks shop itself. Inside, Rusty sat posed along side Riley Stair's M60-powered E28, brought down from his home town of Folsom, CA. Andrew's mini and the project M5 sat on jackstands, and the StanceWorks FJ40 offered an off-road touch to the group of vehicles inside. Oxer's original art pieces were hung on the wall for all to enjoy, offering a glimpse of the prints that are to come after his return to Australia.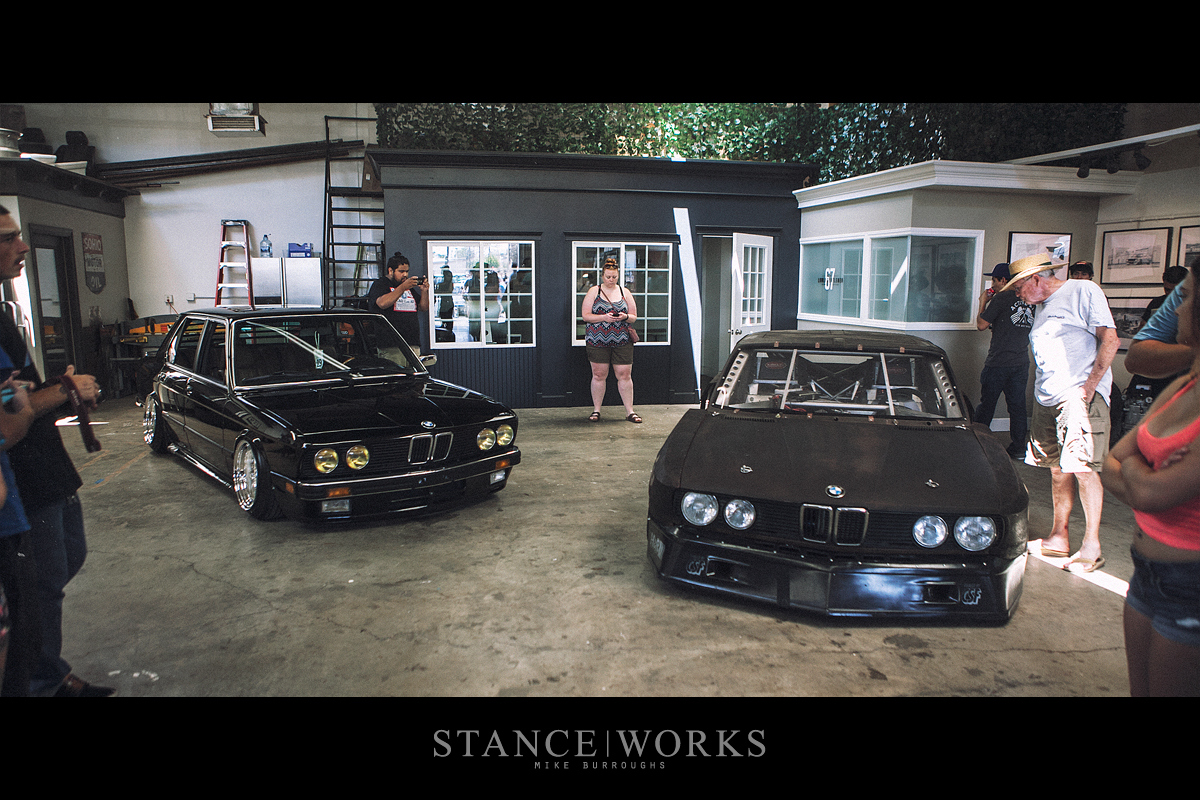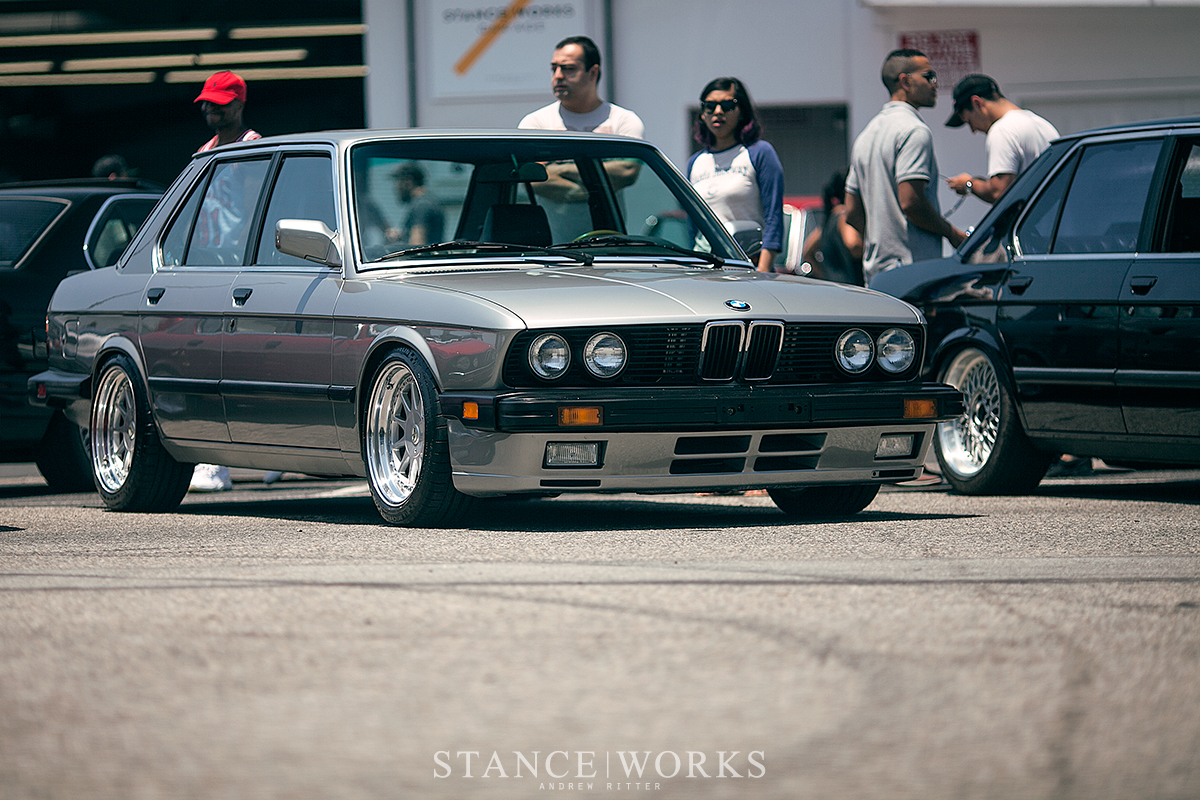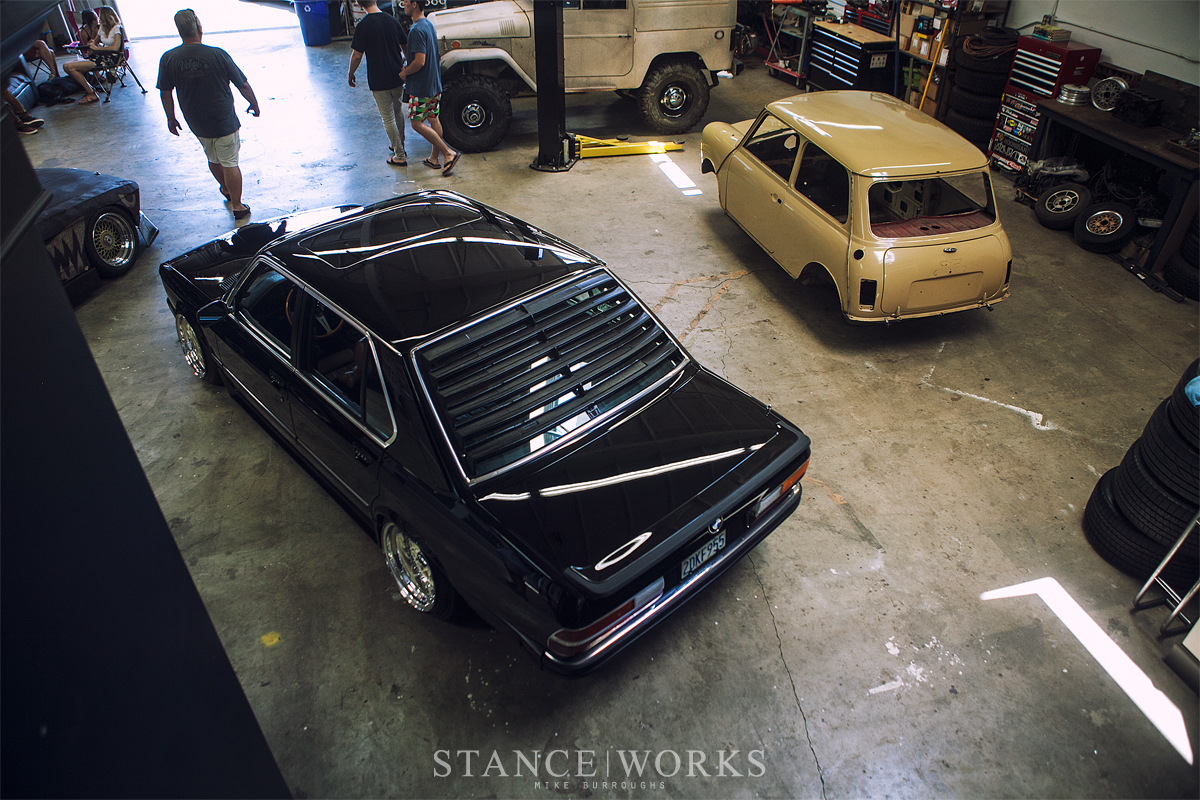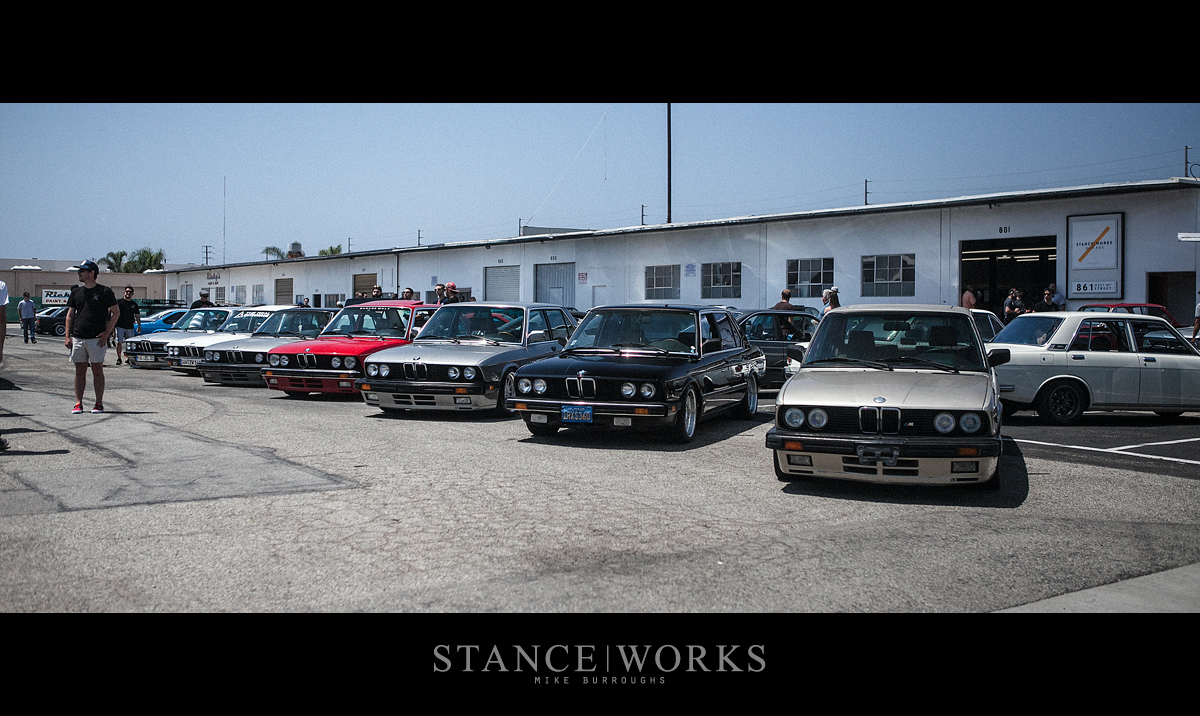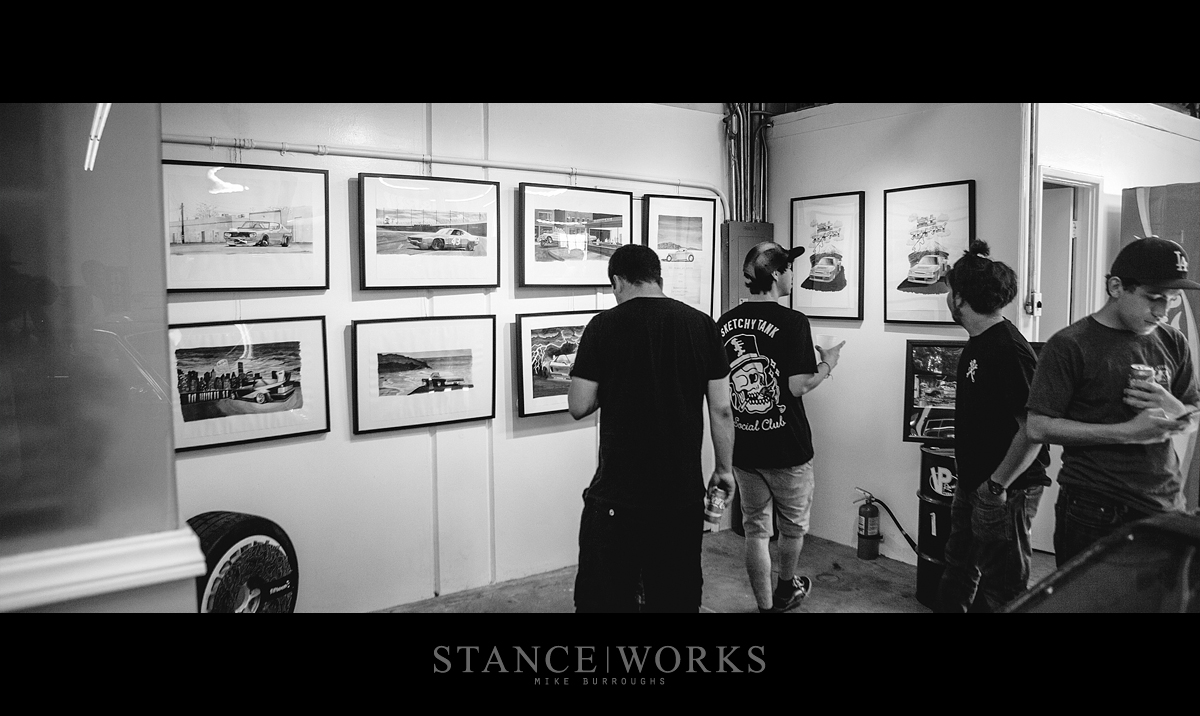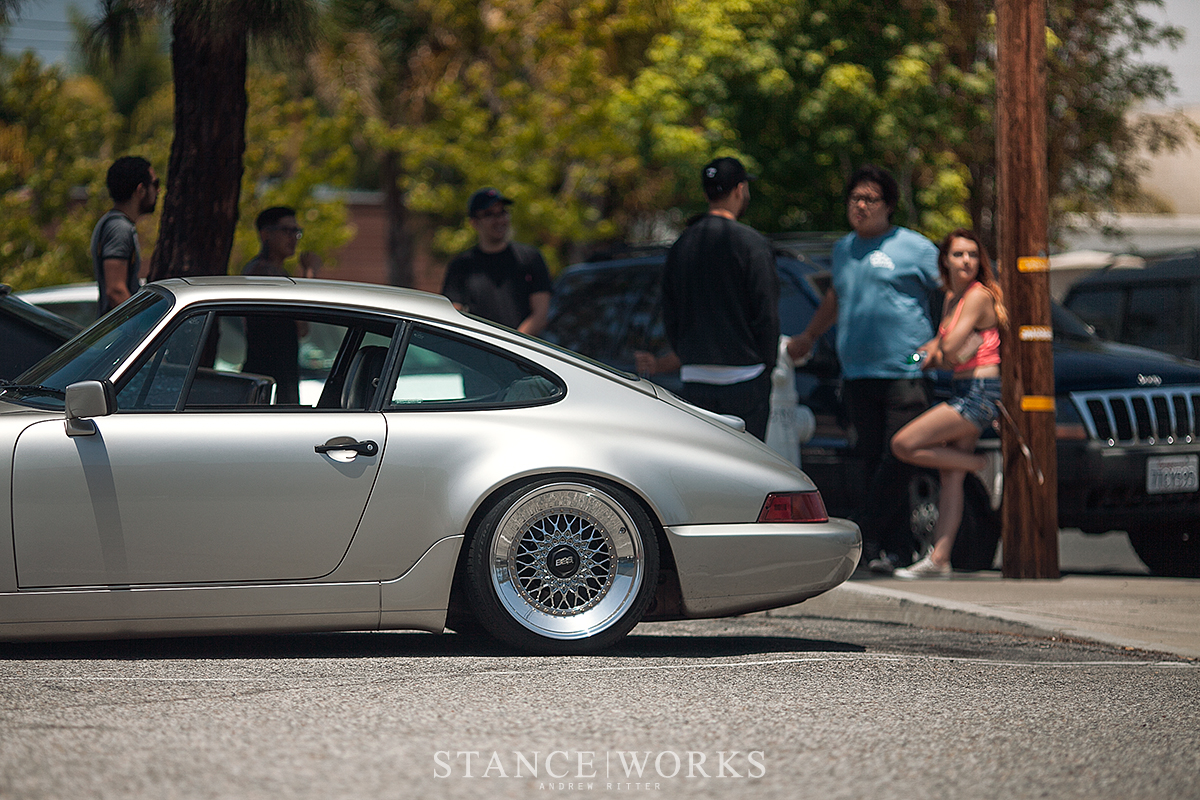 To say the event was a success, in our eyes at least, is an understatement. Ignoring the merit of the large turnout itself, it was the character of the attendees that made it all worthwhile. We're both proud and pleased to say that our fans couldn't have been more polite, welcoming, and excited to be a part of what we've built. While the event itself ended at five, it wasn't until sundown that things finally settled, with a handful of great folks sticking around until the final hours as things thinned down to a more tight-knit group.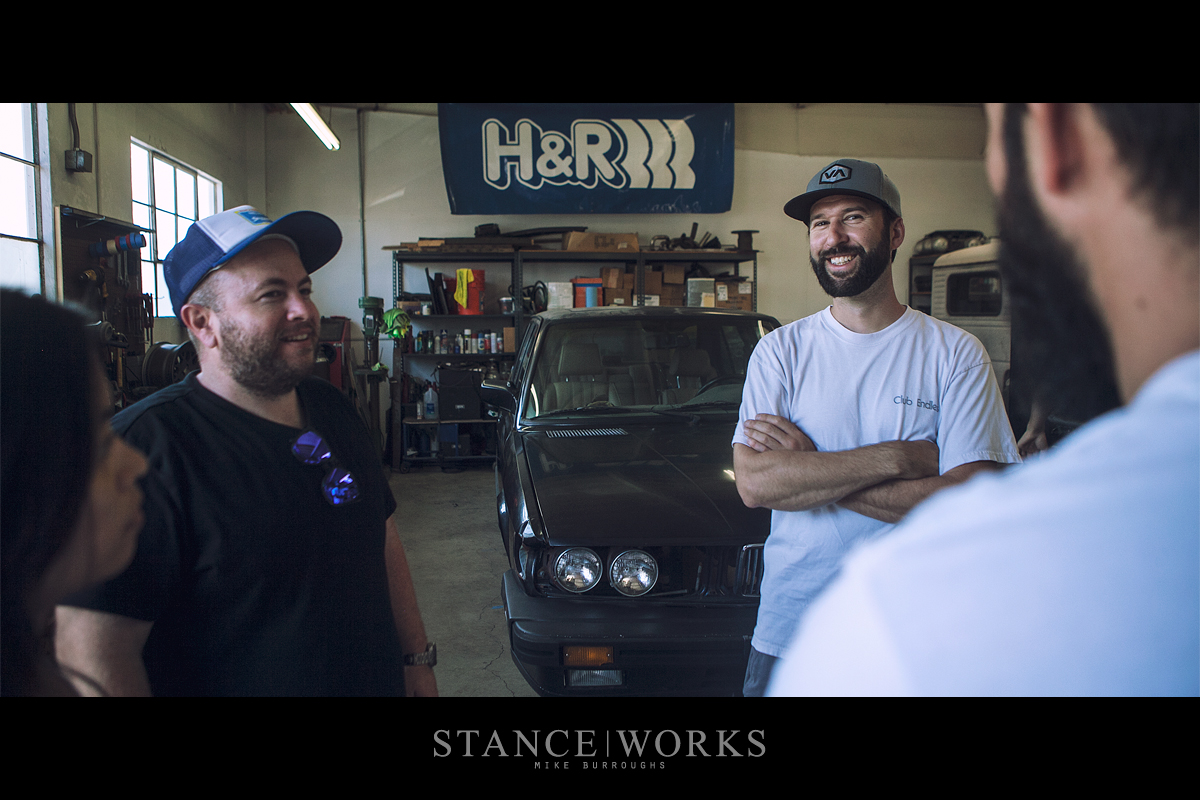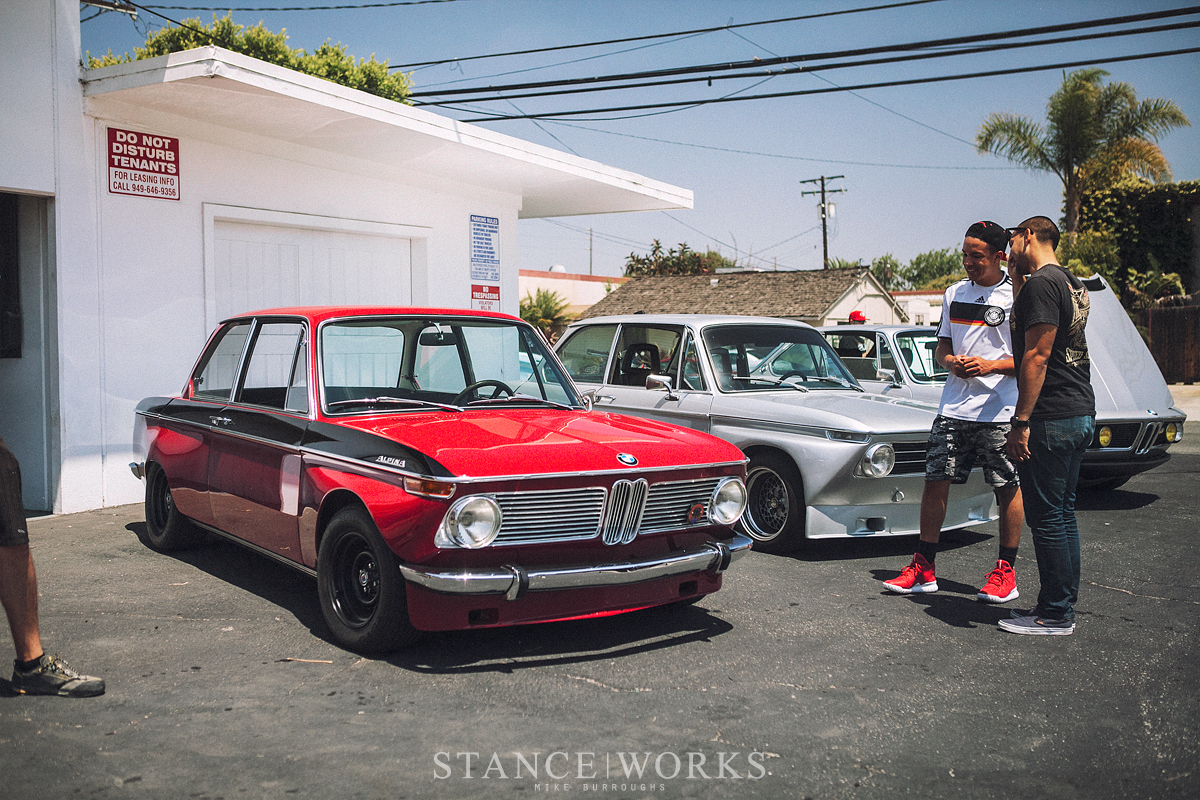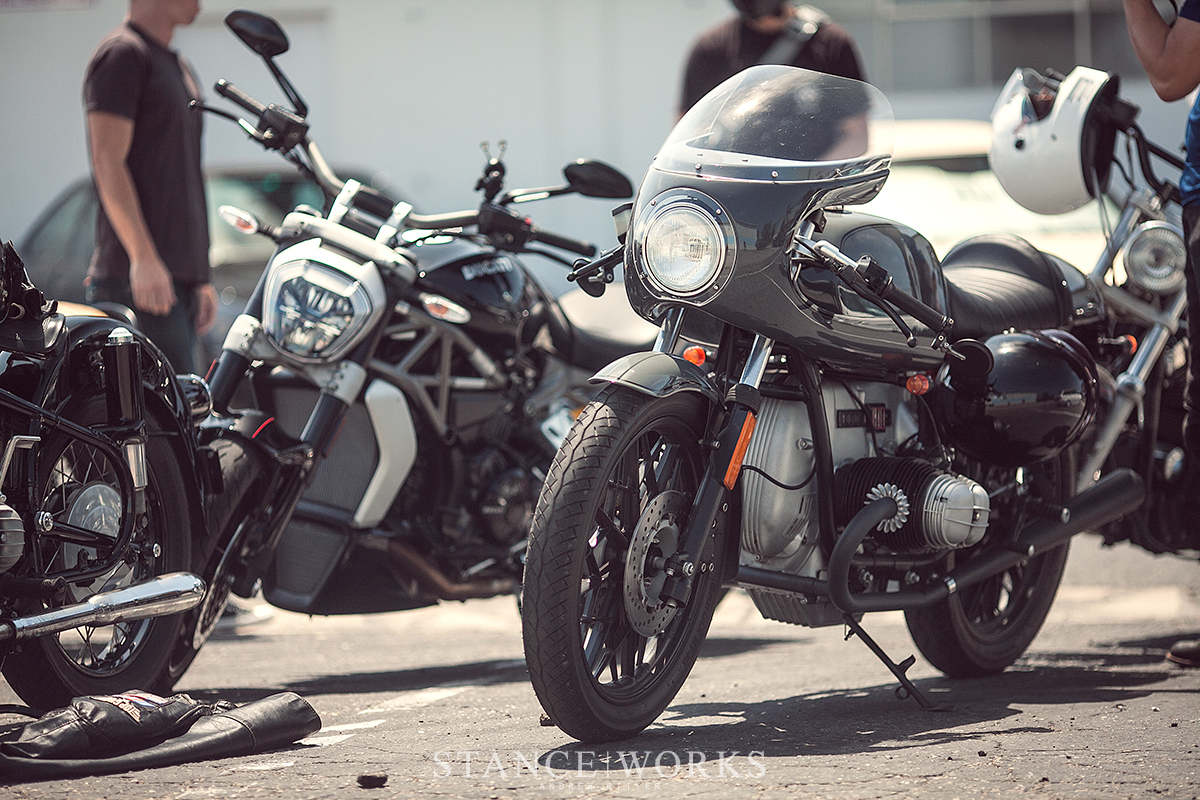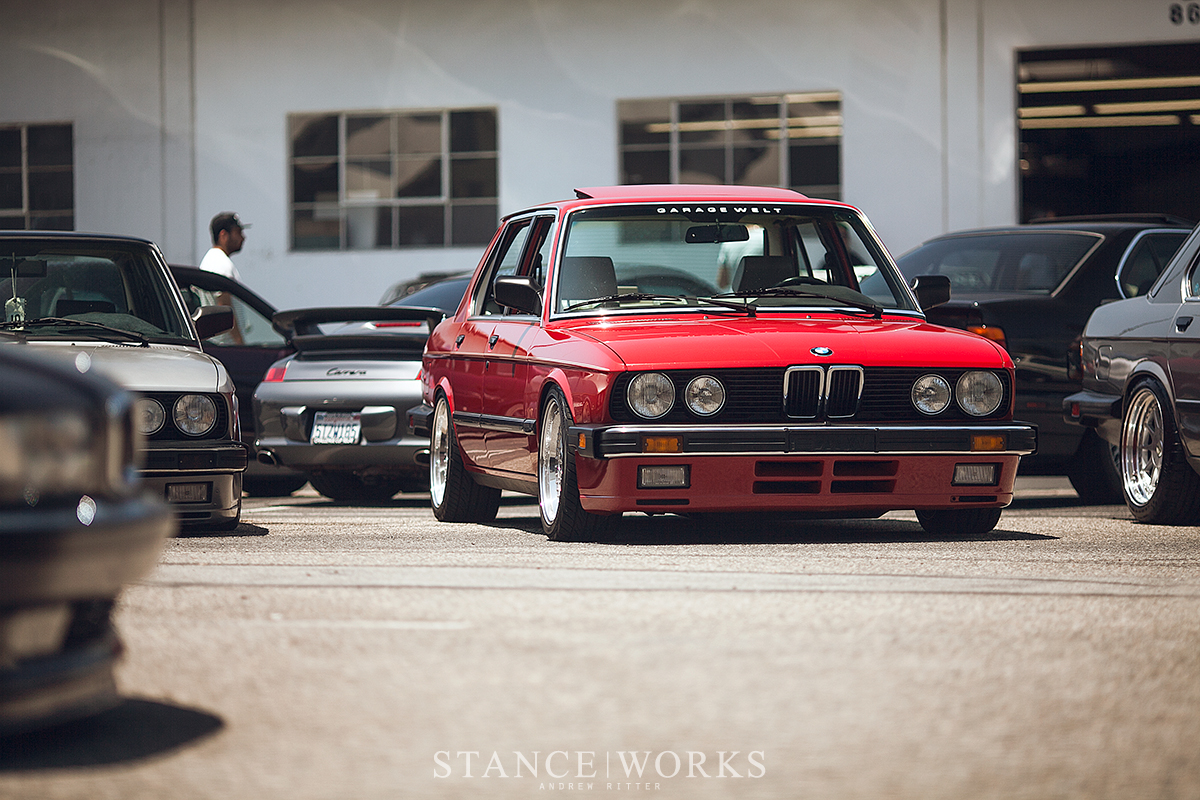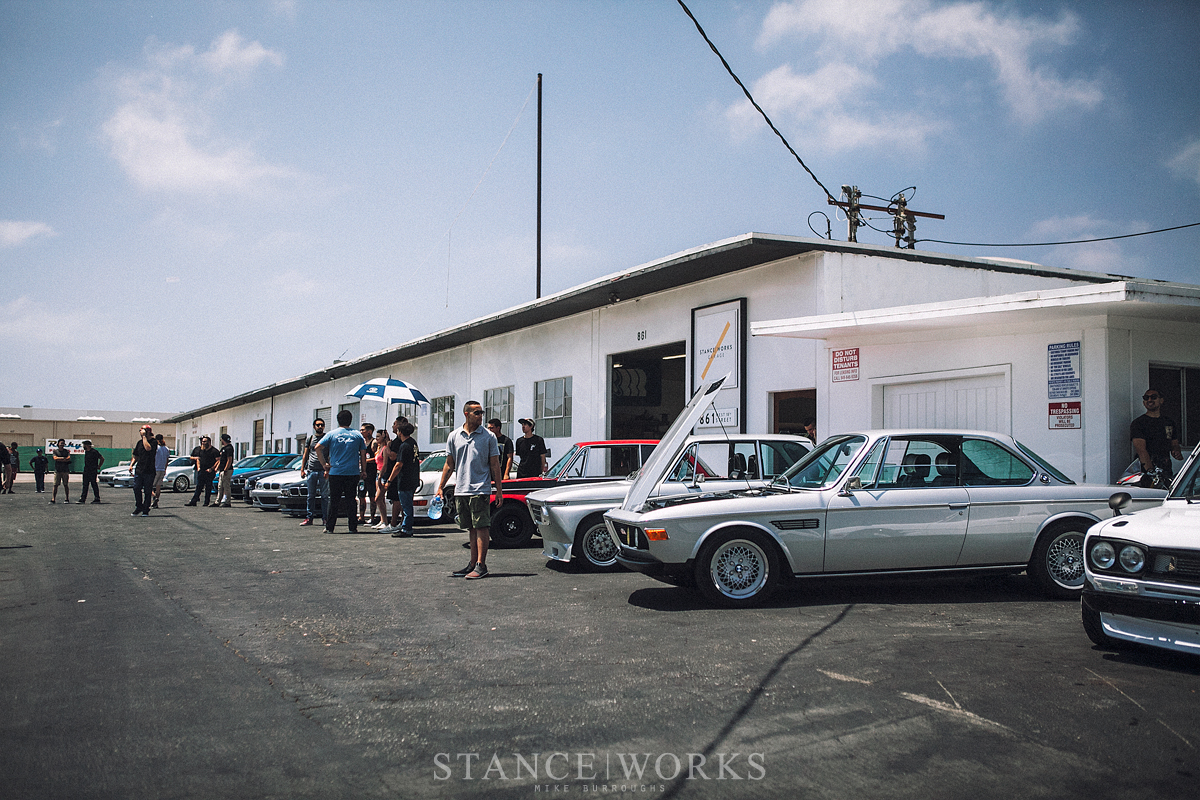 Perhaps we had too much fun – we're already eager to have our fans, friends, and followers back for another event. We here at StanceWorks want to thank each and every one of you that attended for making our event what it was – perfect. We hope to see you all again soon, so stay tuned for future announcements as we drum up an excuse to fill the lot once again.