As Shark(Nose) Week begins, it's important to start with a bang. The E9 CSL's successes were pivotal in helping to define BMW's brand as a whole; without the devastatingly fast touring coupe, BMW's sport-luxury trademark approach to motoring would likely never have seen the success it has today. As for what an E9 CSL actually is, let's paraphrase the basics.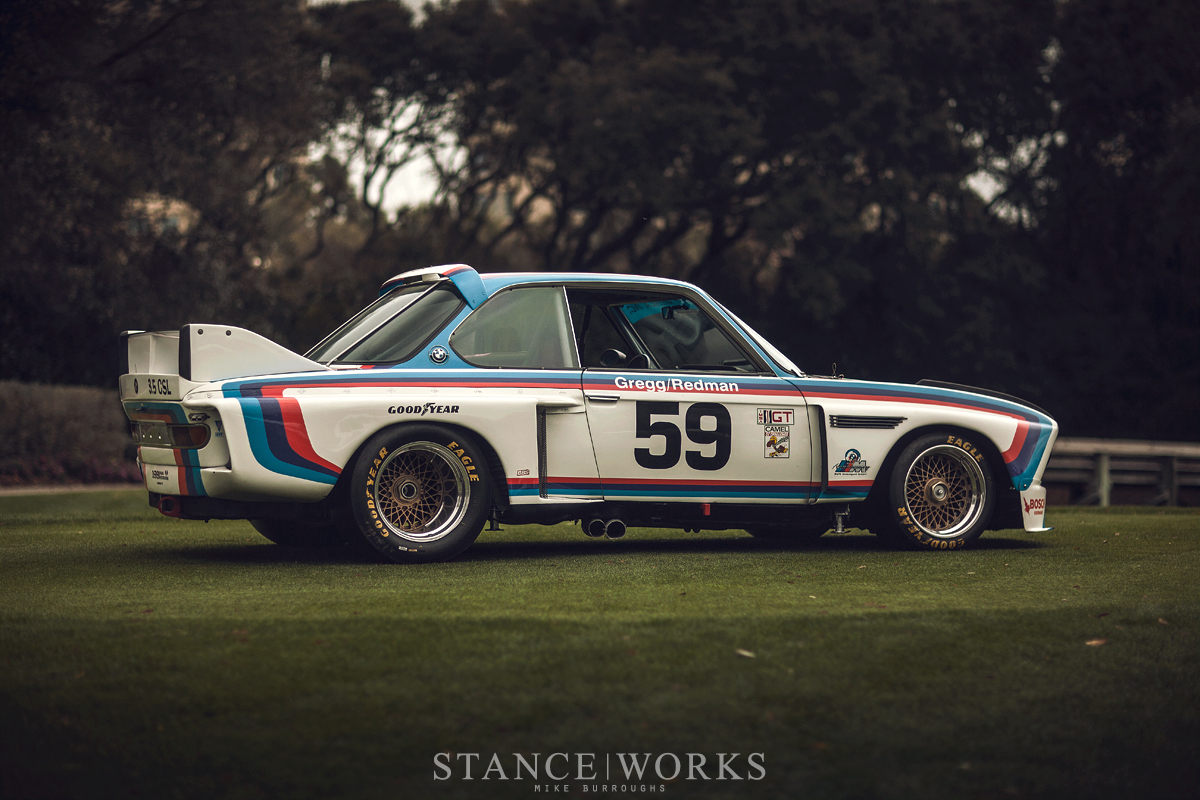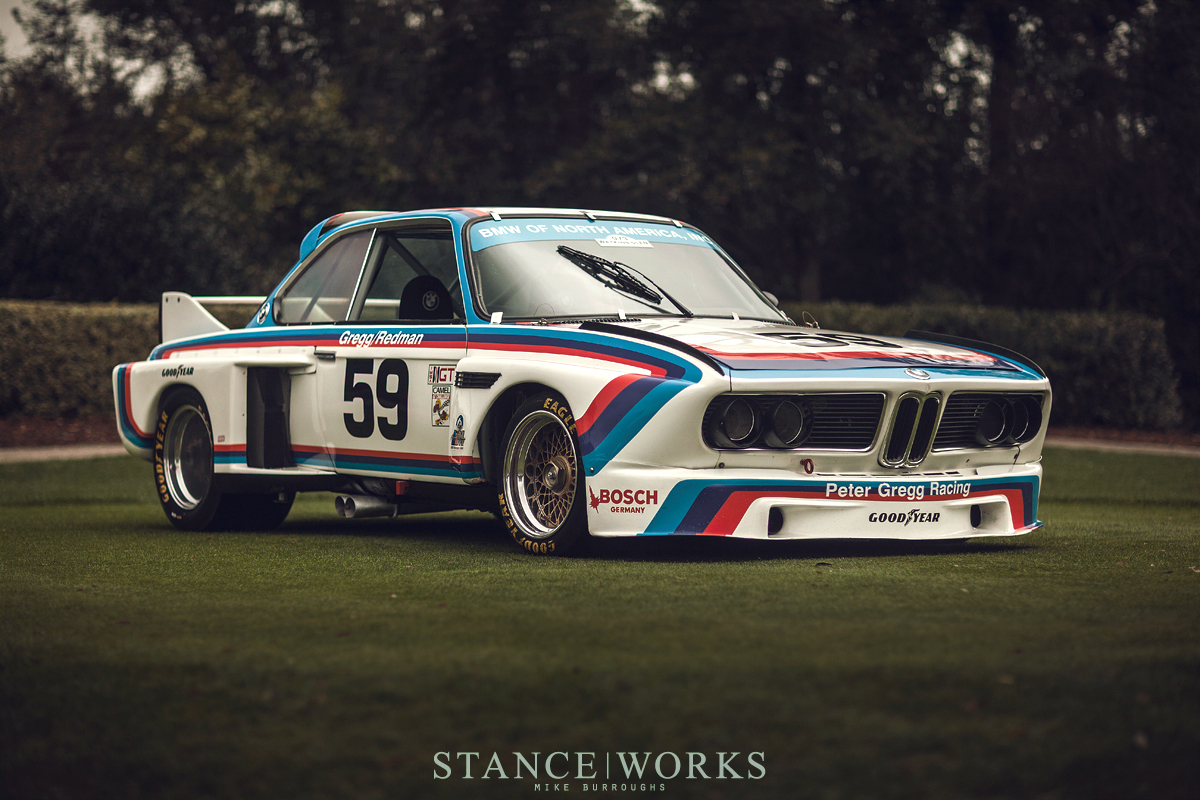 Introduced in 1968, BMW's E9, formally named the New Six CS, capped the company's lineup as a big-bodied big-engined touring coupe. The sleek, karmann-built bodies were mated with the E3's (known stateside as the Bavaria) massive-at-the-time inline six, resulting in a car that mated luxury with sporty motoring. In its best trimmings, the E9 offered 200 horsepower, thus it took little time before the mad men at BMW wanted to take their creation to the racetrack.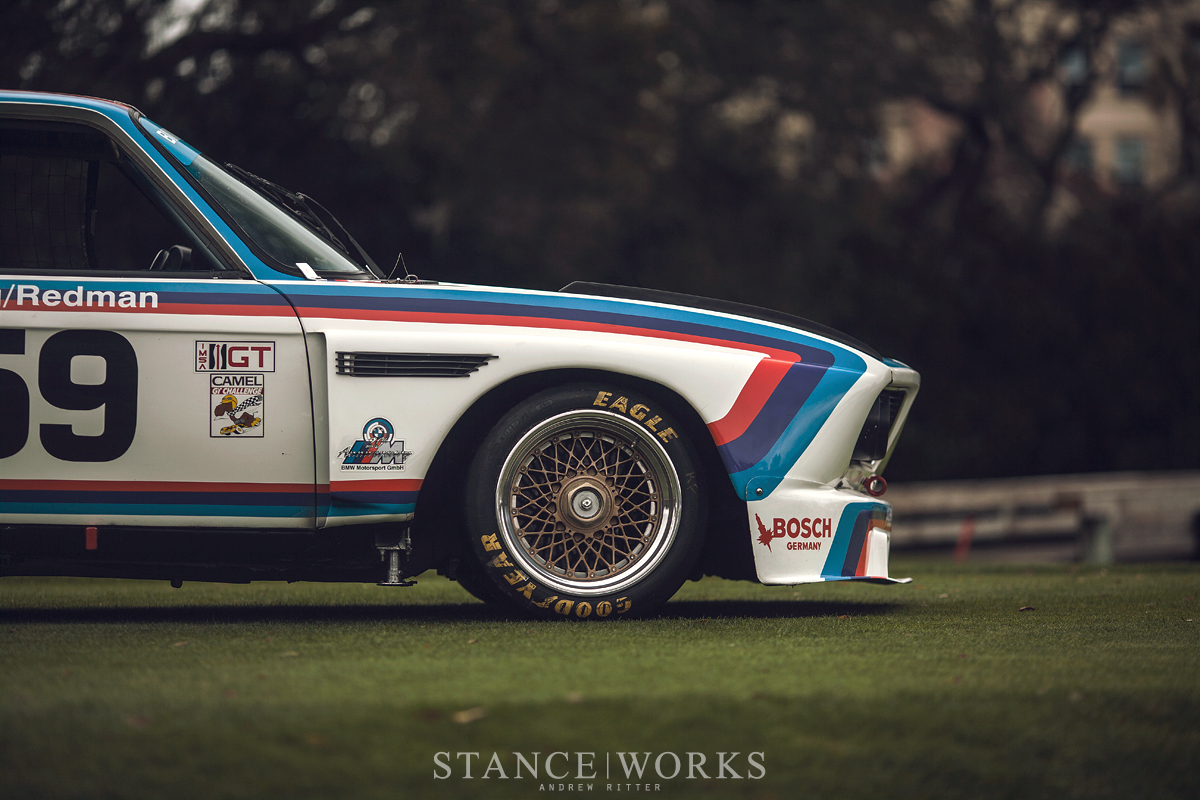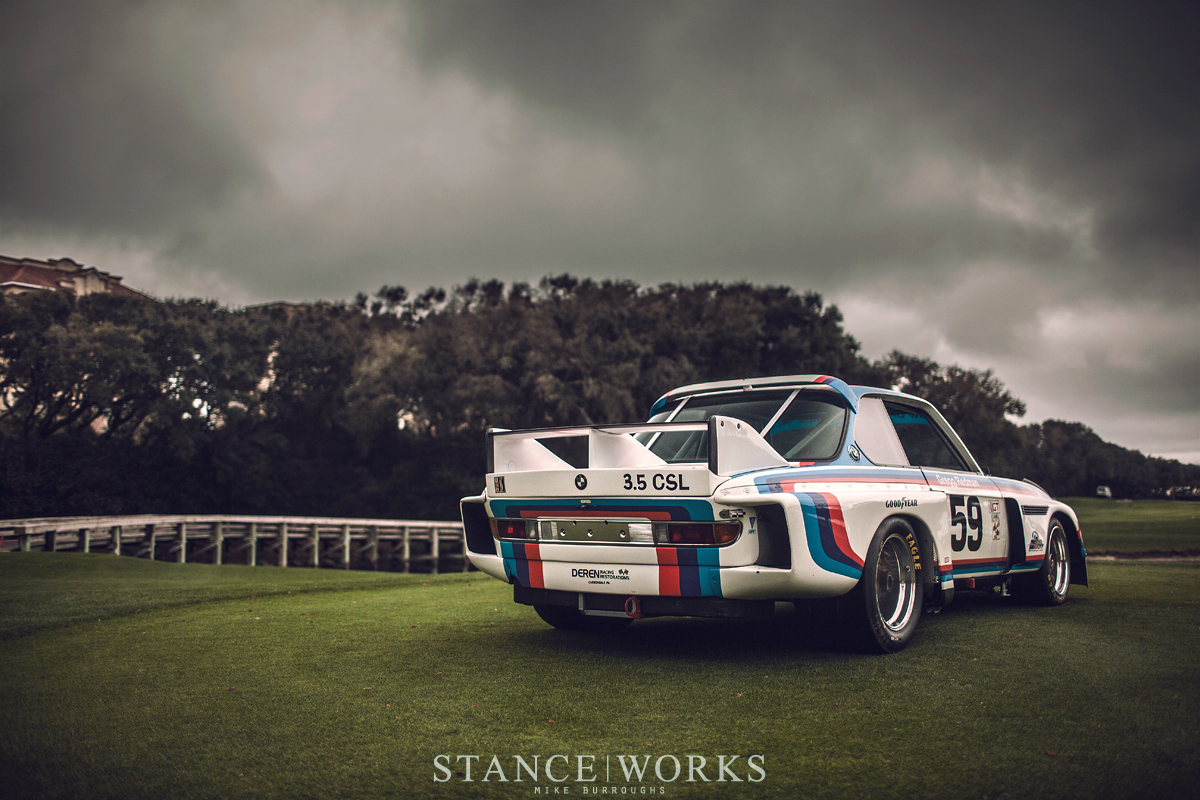 Building such a car was the first job for the newly-founded BMW Motorsport subsidiary, headed at the time by Jochen Neerpasch. The roadgoing 3.0CS coupe was transformed, and dubbed the "CSL," earning the additional letter "L" thanks to its "lightweight" aluminum body panels. Built to tackle various racing efforts, ranging from Group 2 through Group 5 at its peak, the E9 CSL was formidable in every sense, earning a reputation still regarded as one of the best in motorsport.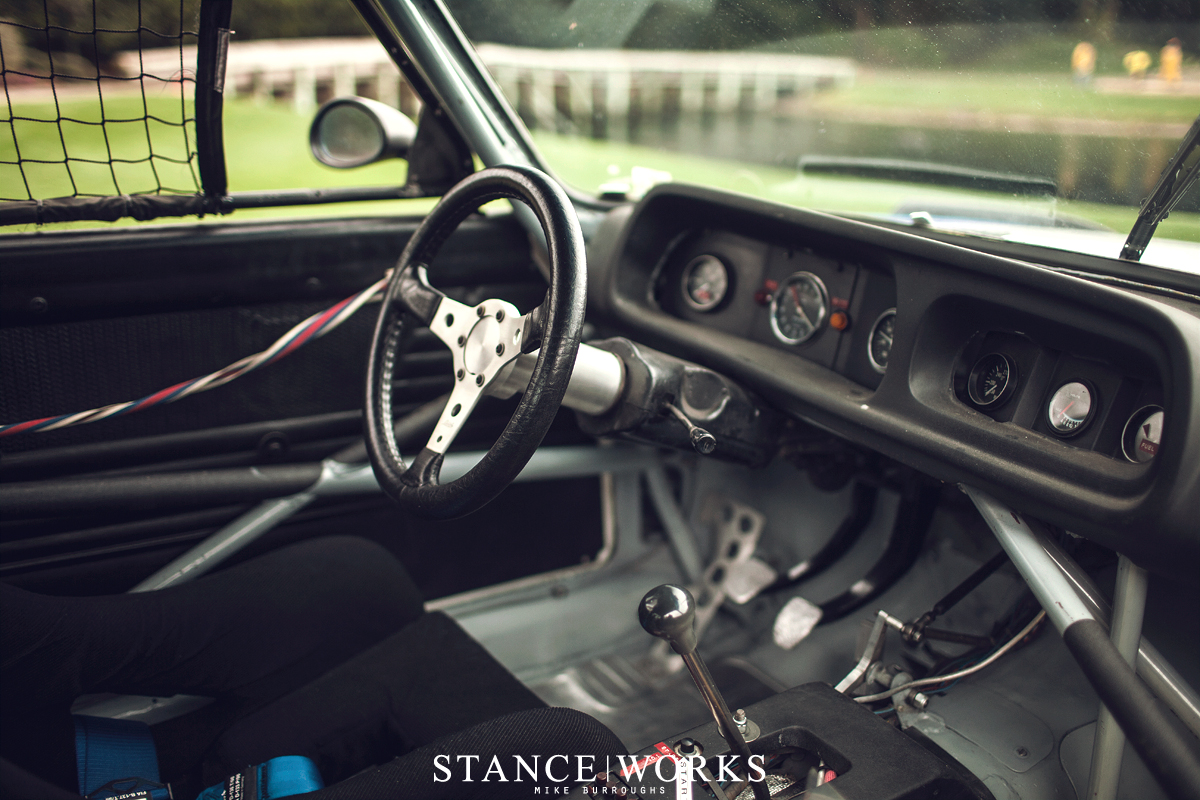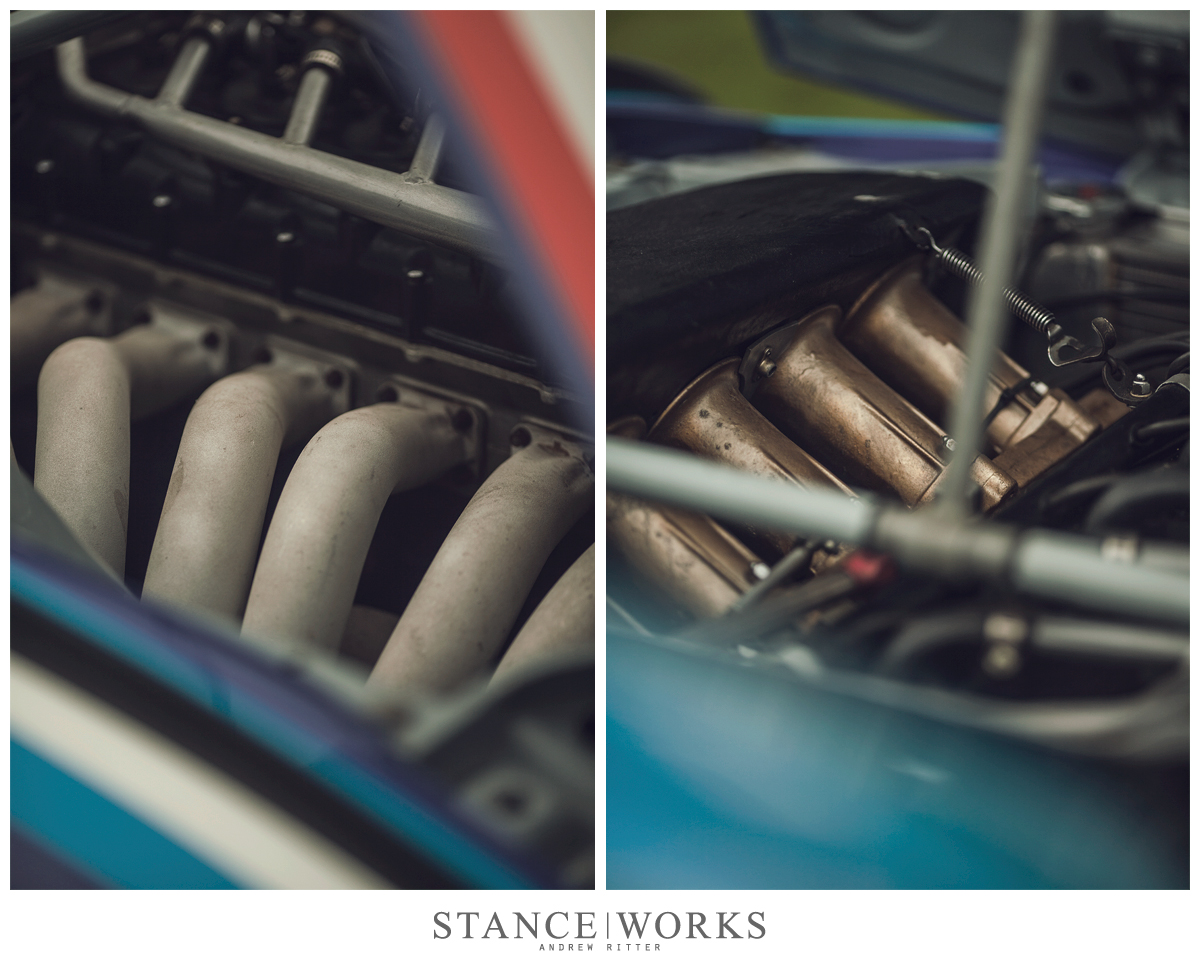 Stateside, the CSLs were campaigned in the 1975 and 1976 IMSA Camel GT series, earning a number of victories throughout their seasons. The #24 and #25 cars took home wins at Sebring, Riverside, Laguna Seca, Daytona, and Talladega in 1975 alone.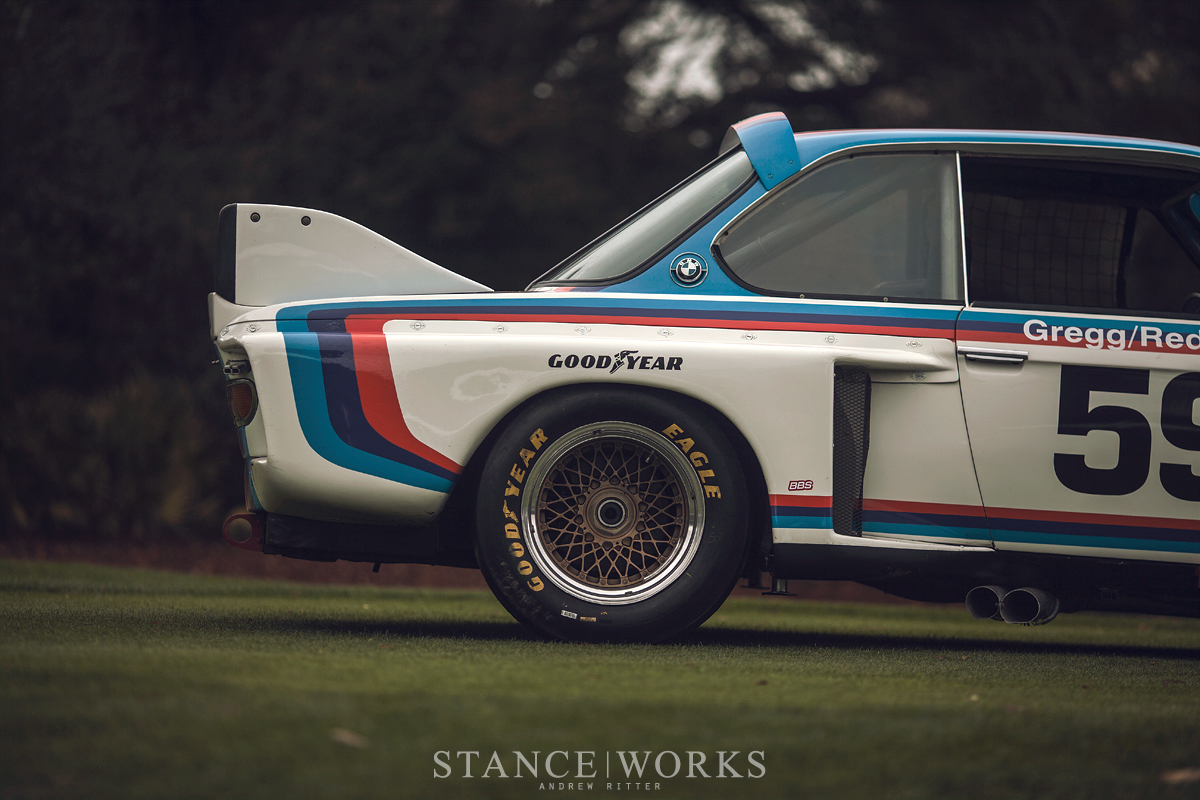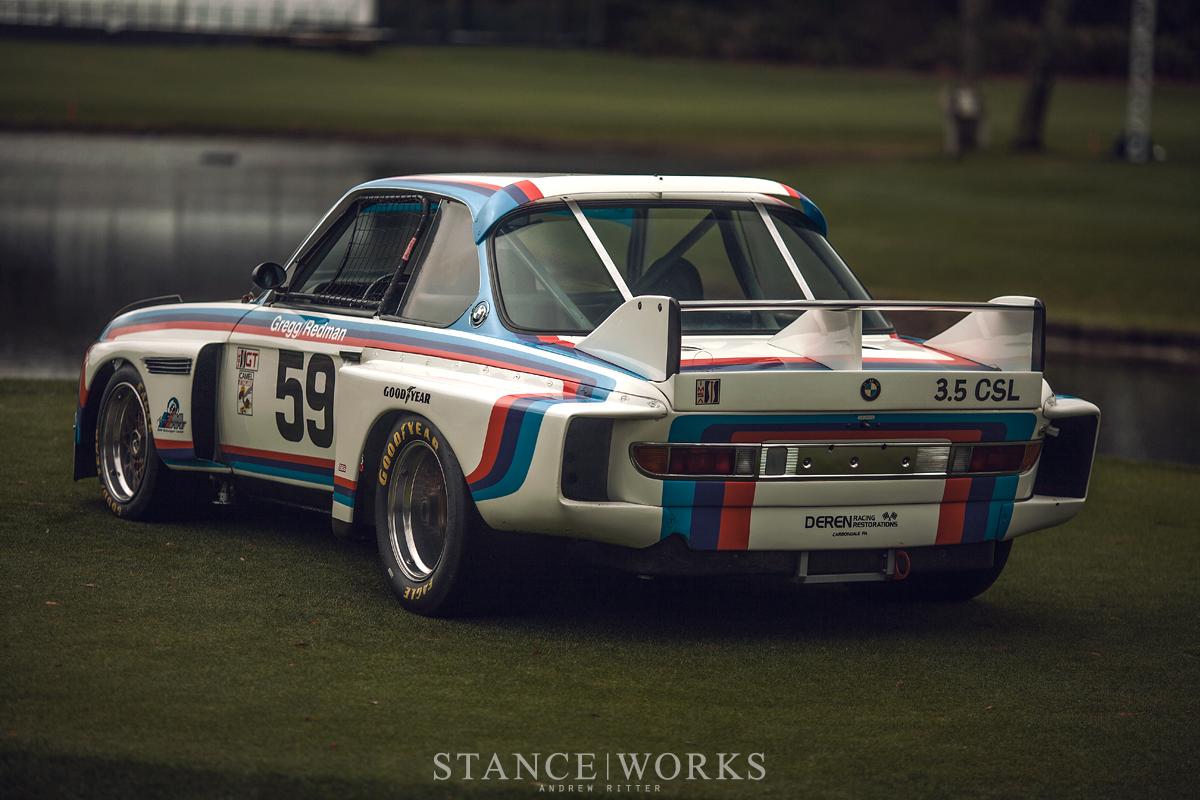 The big win for the 1976 season brings us to this very car. Campaigned under the number 59 by Peter Gregg Racing, Gregg, as well as Brian Redman and John Fitzpatrick, took the #59 CSL to a victory at the '76 24 Hours of Daytona. Outfitted in the same Group 4 bodywork and livery as it was raced with in its prime, Chassis #2275987 still remains, along side a host of other phenomenal CSL racers and road cars, soon to find themselves on the homepage of StanceWorks. Stay tuned because we have a full collection of BMW sharks in store for this week.