Behind the tinted glass of the Frank Monise Motors lobby, there are some not-so-subtle hints that 'Monise' (pronounced moe-neece) is not your average shop. For starters, the walls are lined with photos, some recent, and others older than the business itself, which began here in Southern California back in 1948. Vintage race posters featuring a number of Monise race cars fill in the extra space, and a number of trophies sit perched on shelves. None of those, however, separate Monise from the rest – it's the Lotus 7 chassis that sits in the middle of the room, as though it's entirely normal. Behind it are vintage Formula One fuel tanks, and opposite the chassis is a number of Midget body panels, ready for installation on a recently restored example. There's something to be said of the odd collectors of old British roadsters, and when it comes to the Monise family, every word muttered is good.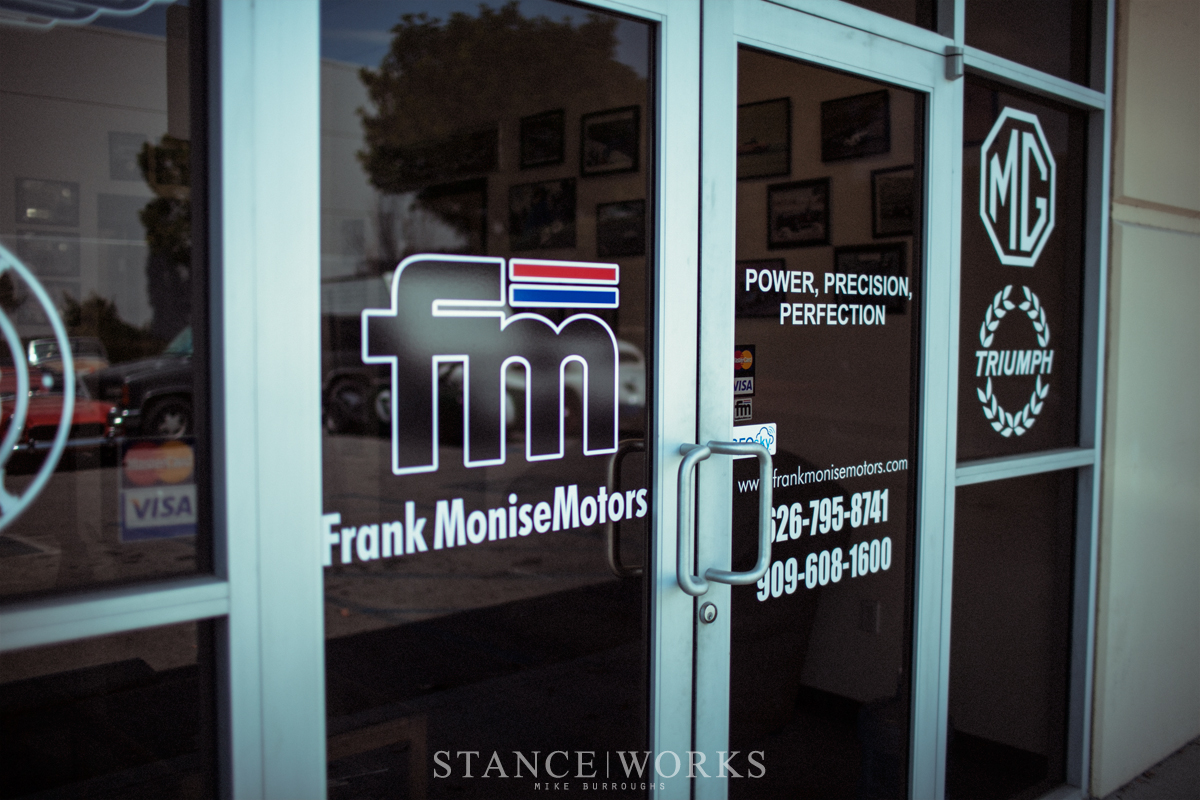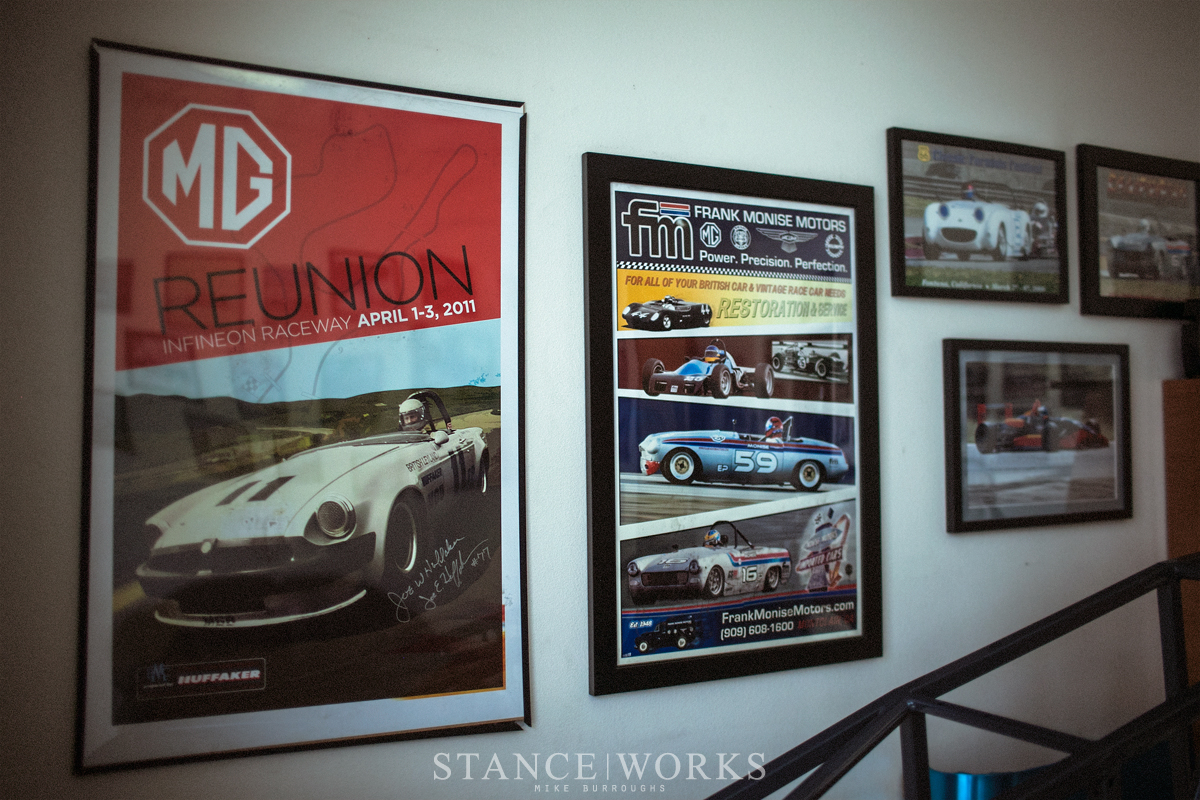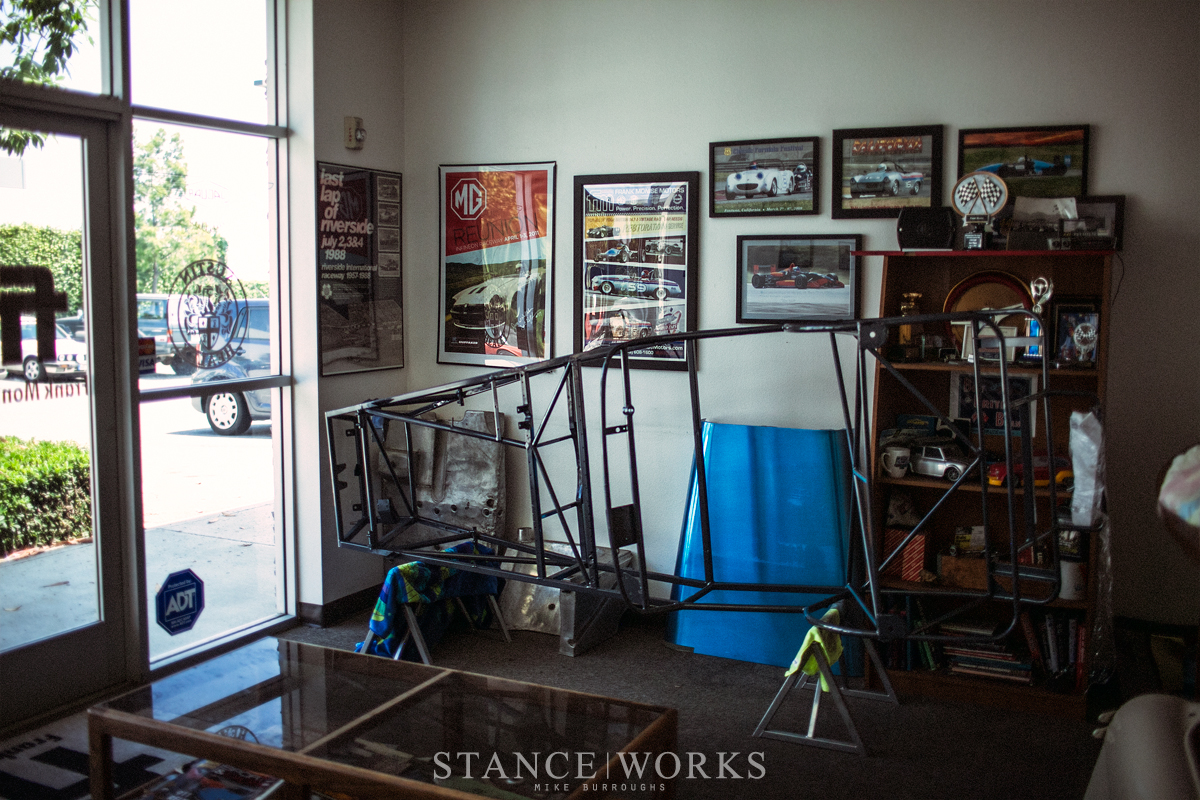 The lobby of Frank Monise Motors offered just a taste of what was to come – inside the shop itself, the parts, engines, and even cars themselves seemed to overflow, taking up every nook and cranny possible. In fact, it's one of the few places I've seen cars stacked. Tiny British sports cars spill out into the parking lot, leaving just enough room inside for a handful of current projects – at the moment, a Mini, an MG, and a beautiful Austin Healey.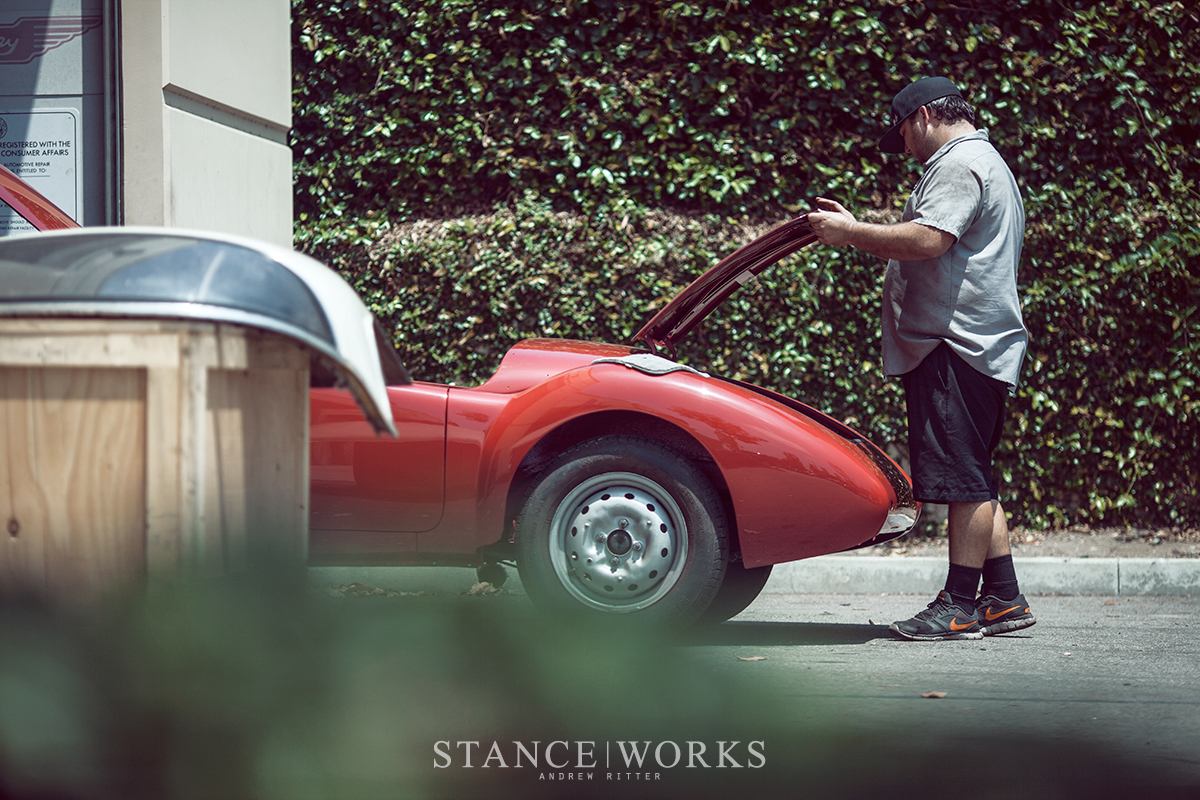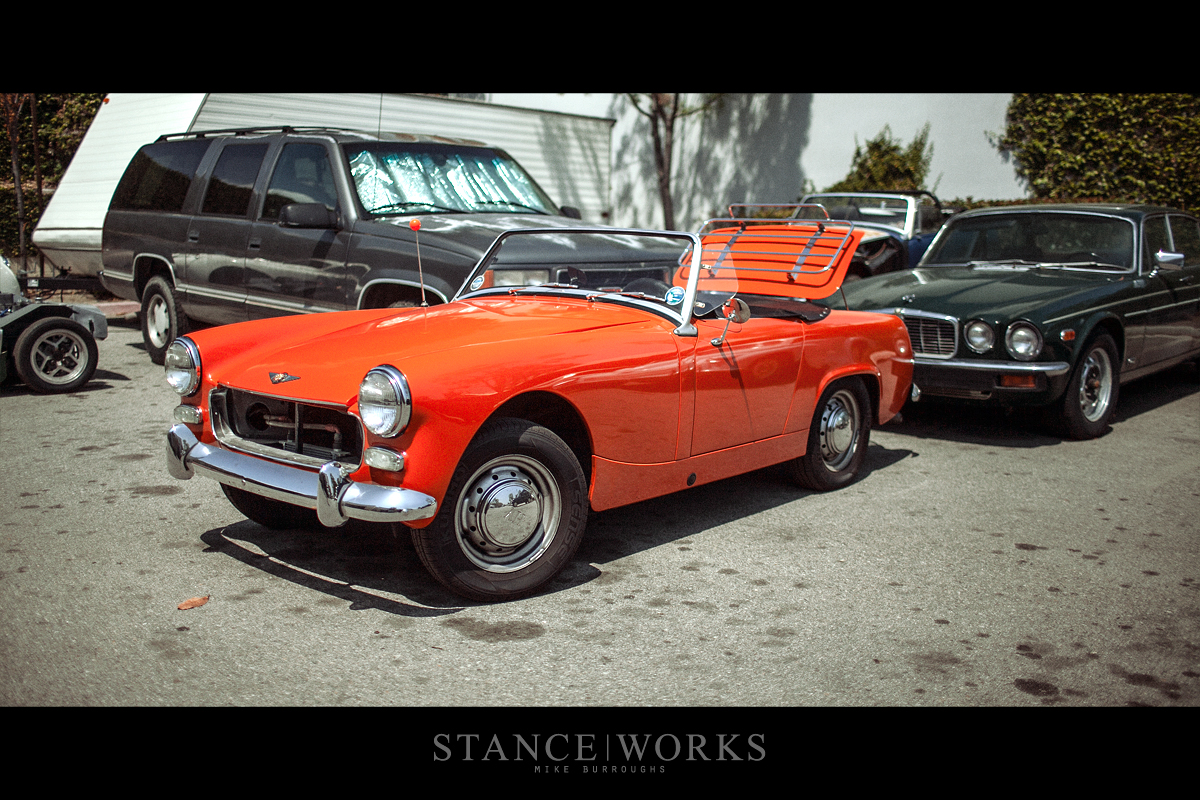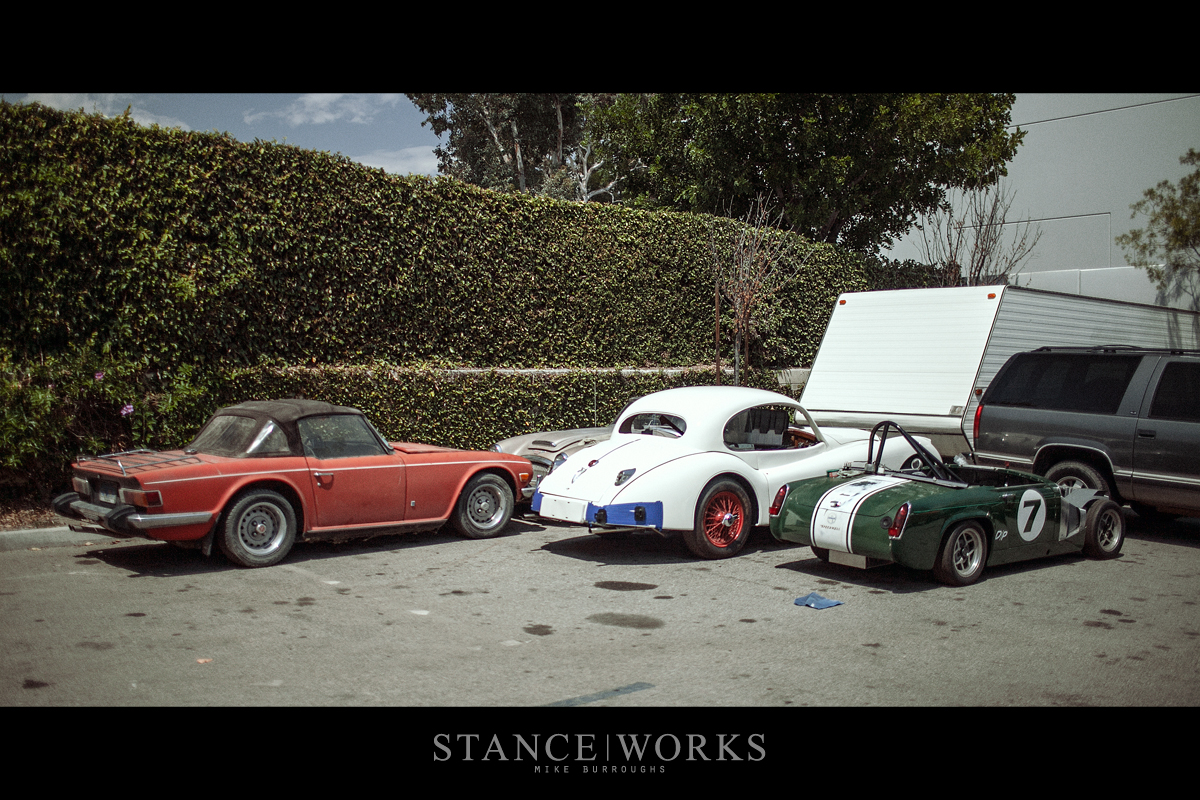 Frank Monise Motors began many years ago at the hands of Frank H. Monise , and over the course of several decades, evolved fluidly from repair shop, to dealership, and finally, to where it is today – a restoration shop for the likes of those with a penchant for the unique vintage autos of the United Kingdom. Today, Frank Monise "Jr" runs the show, along with his son, Greg, brother Howard, and our friend Cory Hutchison.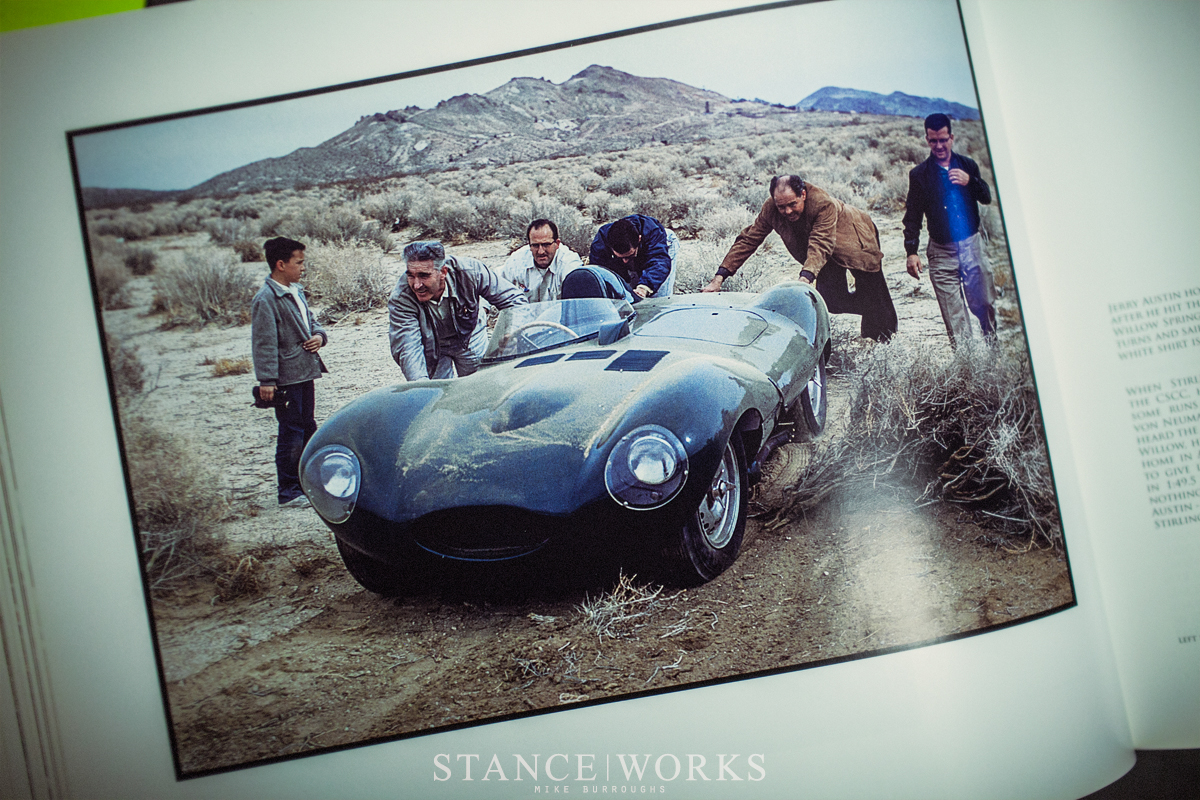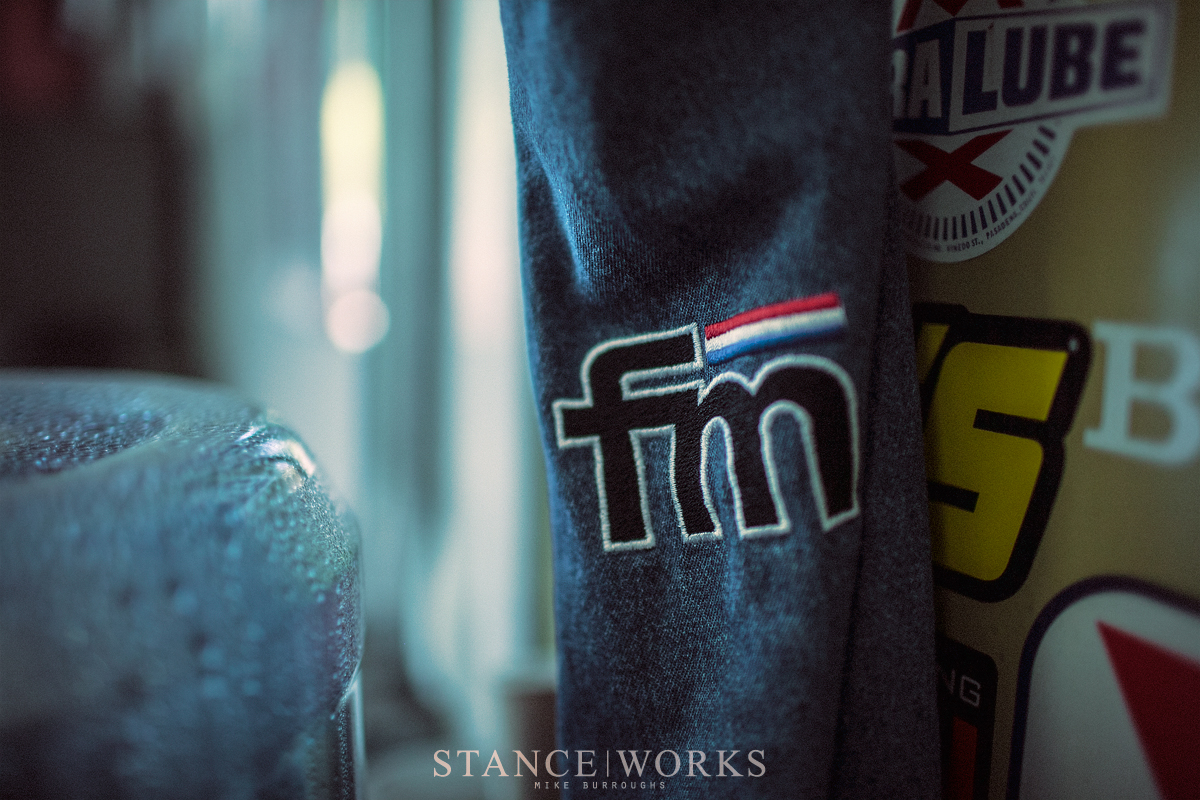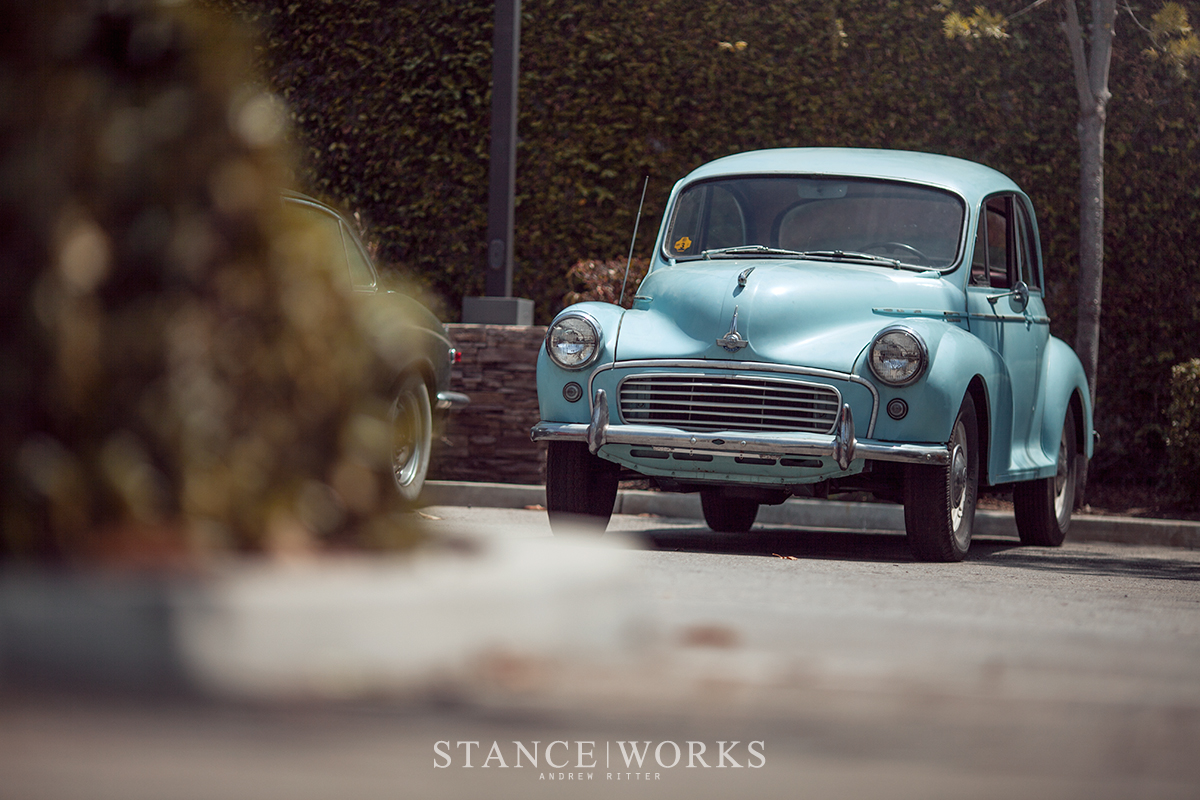 Together, during our visit, the Monise team was in the midst of tackling a range of projects, and each member stands with a bit of a specialty. At the back of the shop, Frank paced back and forth between a number of engines and transmissions; on the workbench was his latest undertaking – a transmission rebuild – following an a-series engine he had just assembled. Around him, parts and pieces piled high in a chaotic fashion, yet it was clear he knew where every knick knack lived. Cluttering his foot space, engines were crammed together, and on the shelves, stacks of cylinder heads were waiting for their stint on the bench at the hands of Frank himself.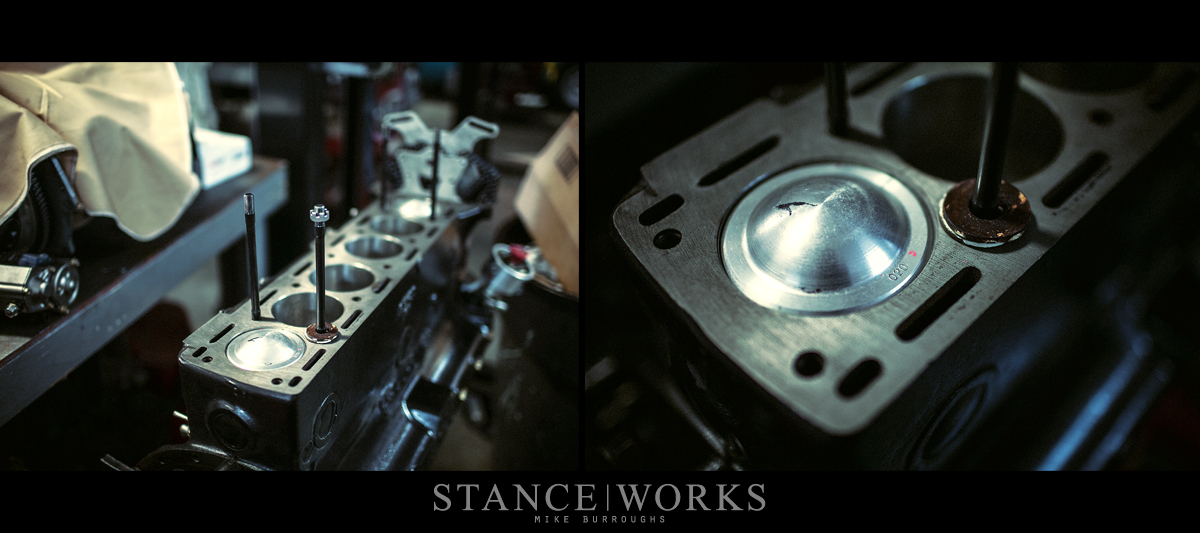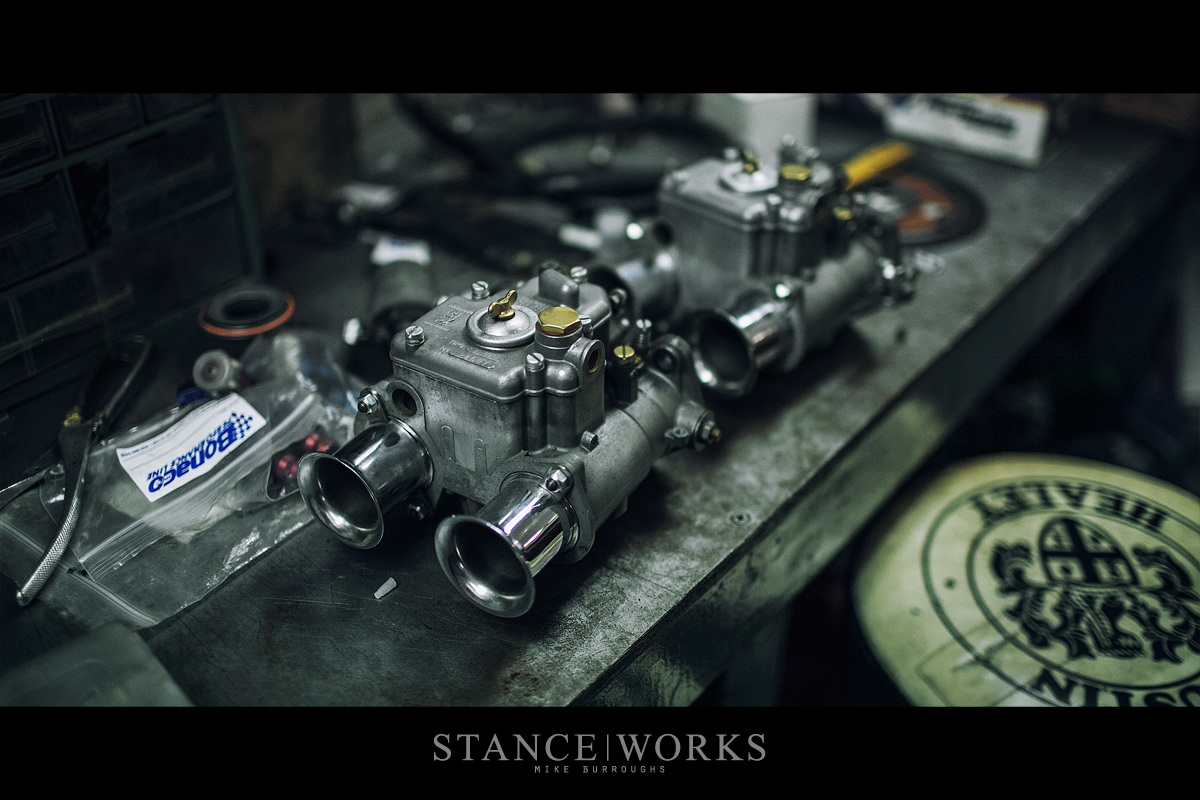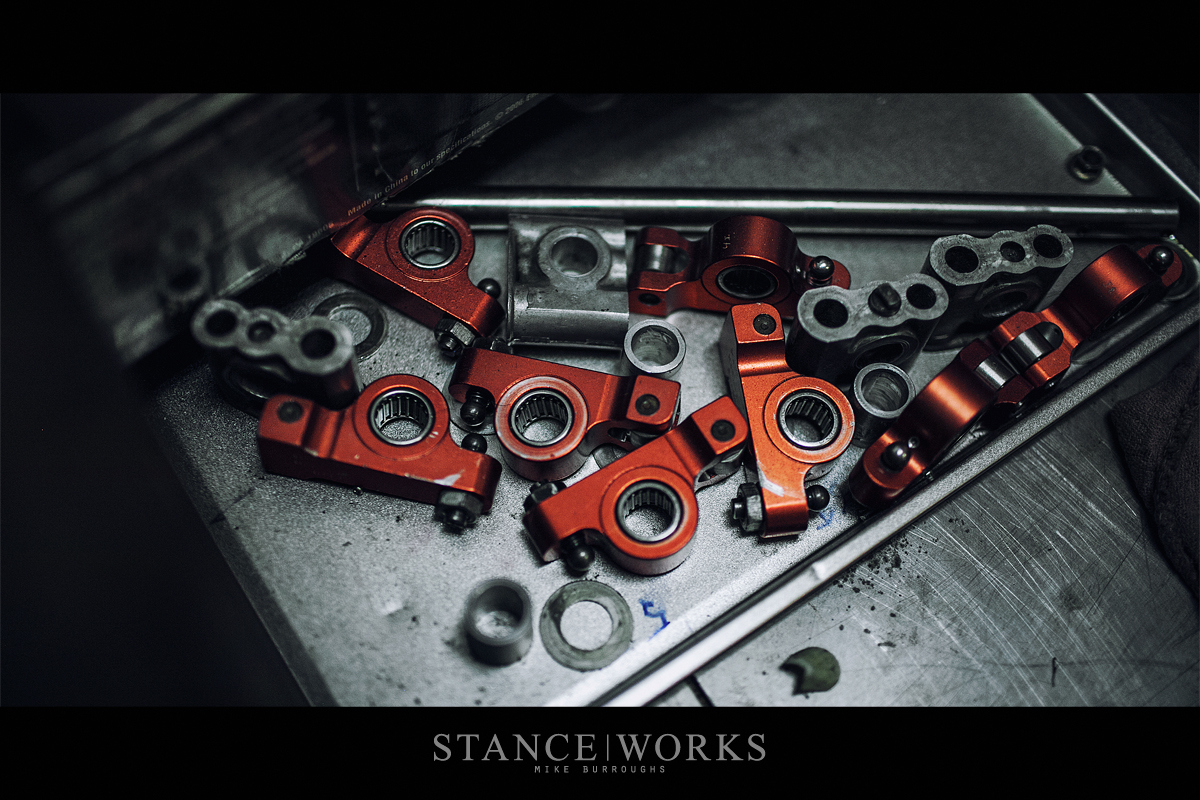 On the other side of a chest-high wall, Frank's brother Howard was hundreds of hours into the restoration of the shop's showpiece – a 1962 Austin Healey 3000 MKII – which has received the 'Monise' treatment through and through. As Howard's sole subject of work, his attention to detail assures this example will shine among the nicest in the world.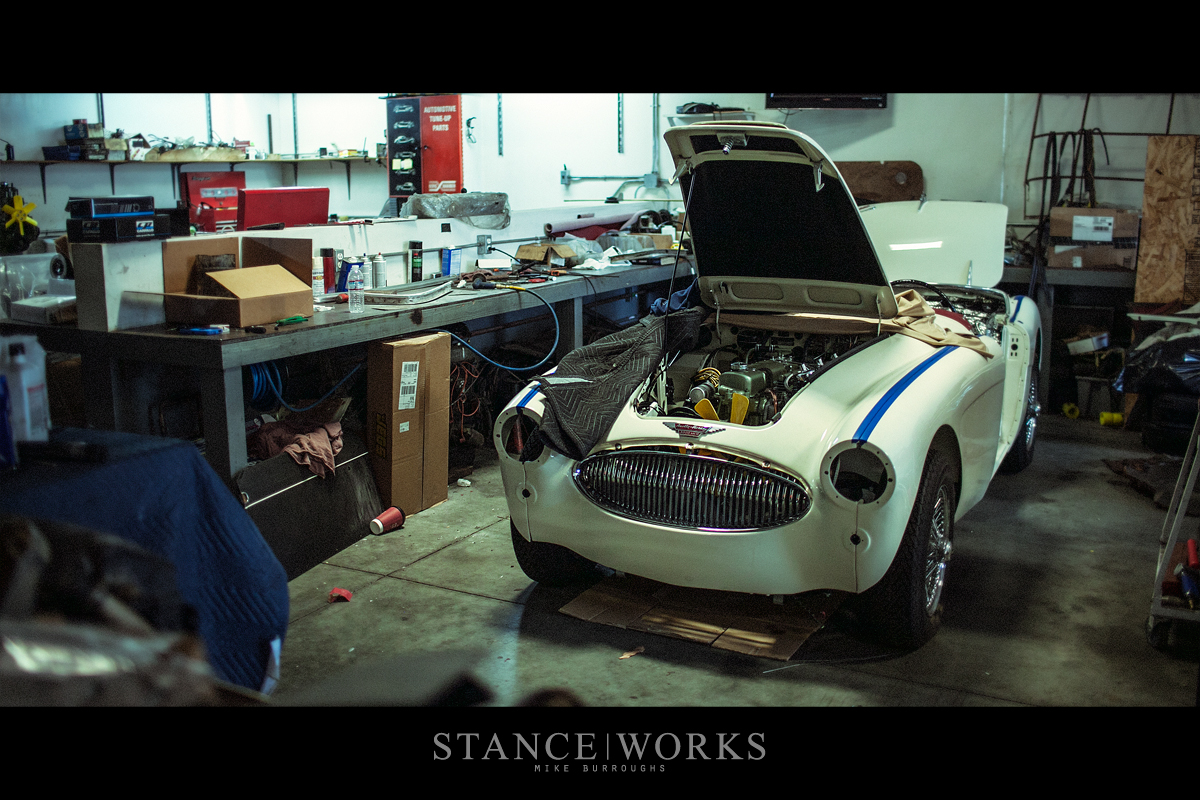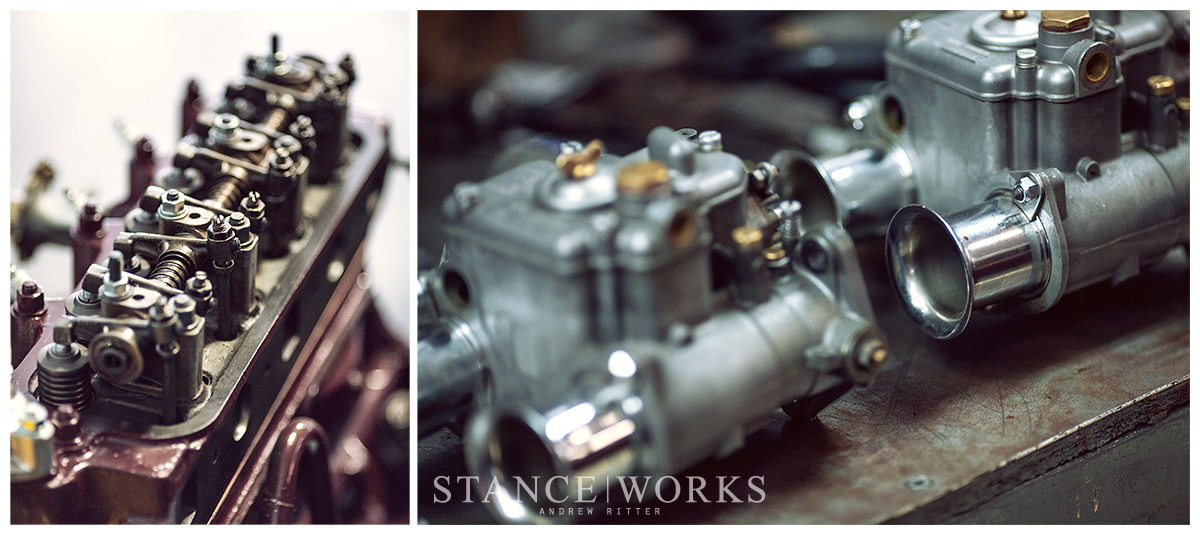 Greg worked on an MG A, freshly repainted, in preparation for reconstruction. As a jack of all trades, Greg moved about the shop, tackling one job after another, helping to take on the growing to-do list as cars line up outside for the Monise treatment. Greg tells me the stresses of the job don't come from worries of future work – in fact, Frank Monise Motors has cars booked for months to come. Instead, it's finding the balance of perfection with punctuality, pragmatism, and managing to move cars through the shop door with any semblance of speed.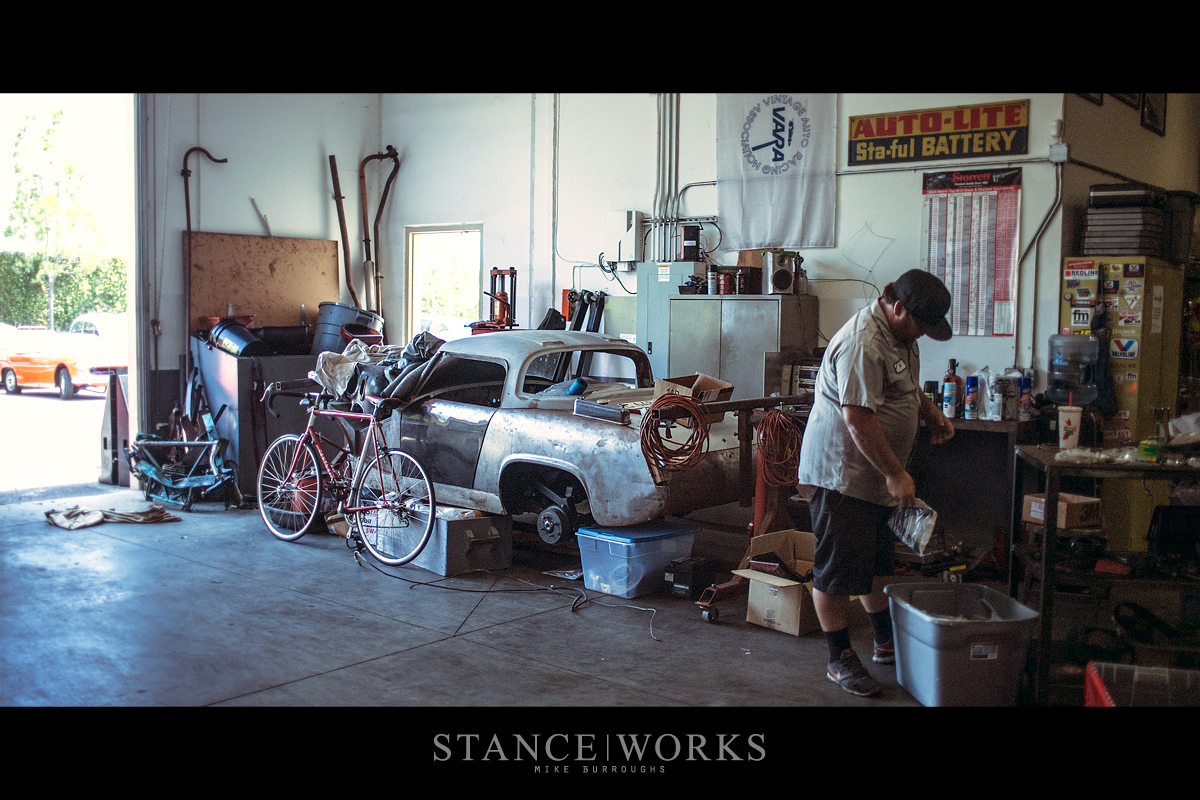 With that in mind, the Monise family began the hunt for a new employee – someone to help keep the shop clean and organized in hopes of increasing workflow. Our friend Cory Hutchison was perfect for the job – he can handle a broom, and can organize a room, thanks to the great rearing of 'Mama Hutch'. Little did the guys at Monise expect, he's also quite handy with a wrench, and has since moved on to full shop duty. As we performed the photographer's dance through the shop, Cory worked on tearing down a Mini for engine removal.
As the boys worked, Andrew and I continued to poke and pry throughout the shop. For starters, the Lotus 7, and behind it, the Garagista's project Lotus Elan, called for our attention. Behind them were a few of the Monise race cars, and above them sat a couple of Lotus and a Morgan. Opposite them, hovering above us was an old Nash, and lastly was an open-wheeled formula car. It should go without saying that there's certainly no lack of things to see at FMM.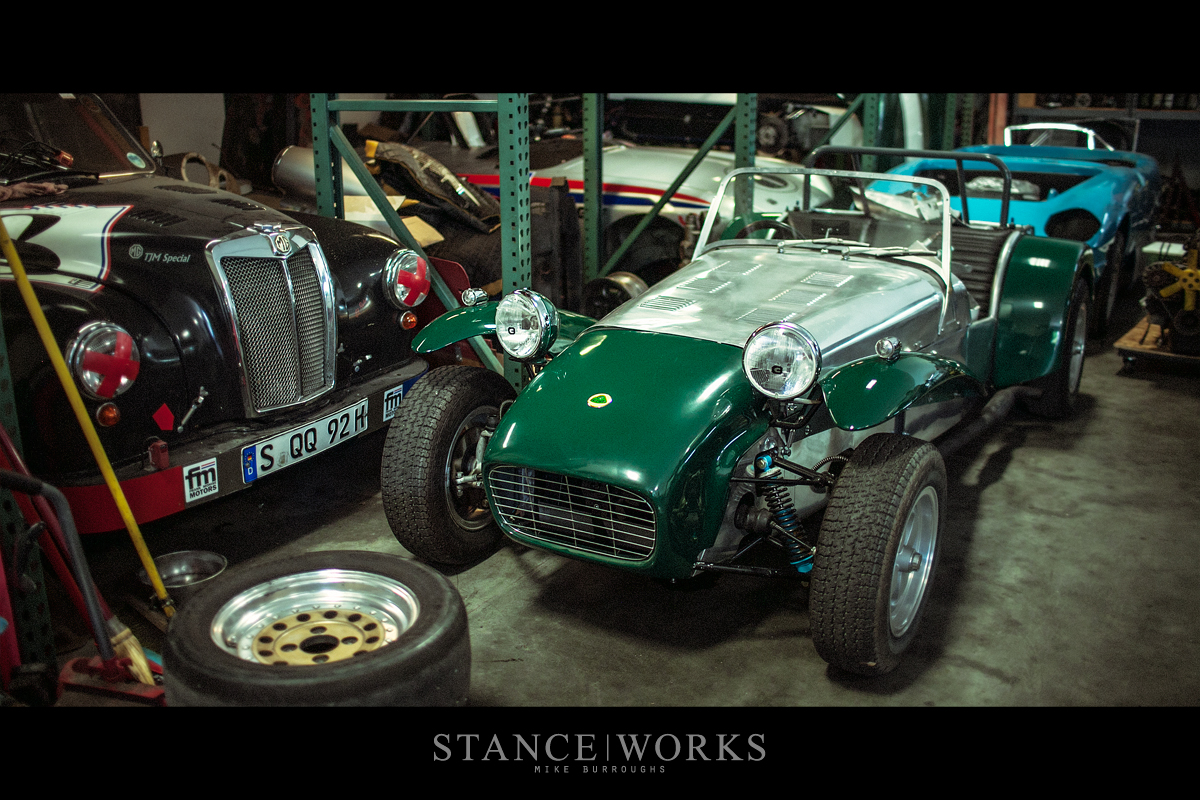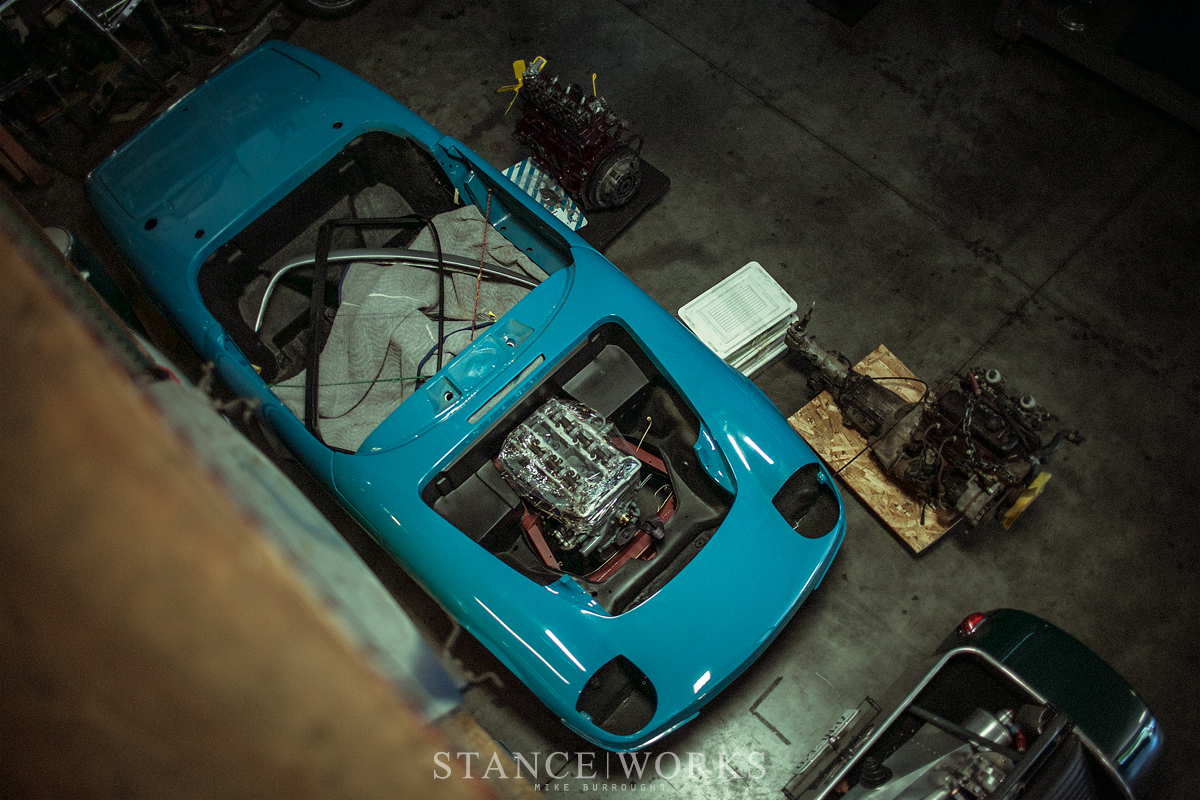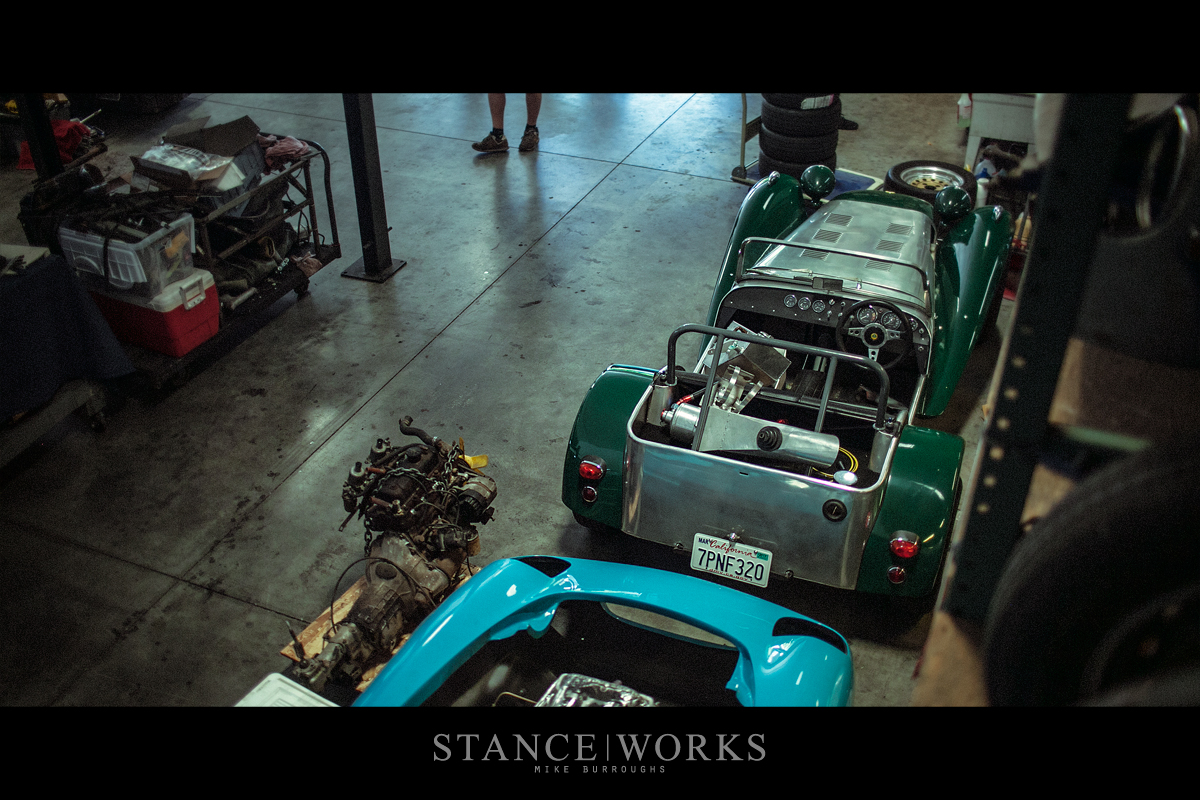 Outside the shop, where the cars had spilled over, projects were interspersed with complete examples, and at the end of the row was the Monise Morris shop truck, equipped with the heart of a race car for incredibly fun parts runs. The speedy truck lives outside, destined to live life as a utility vehicle, and it wears its patina proud.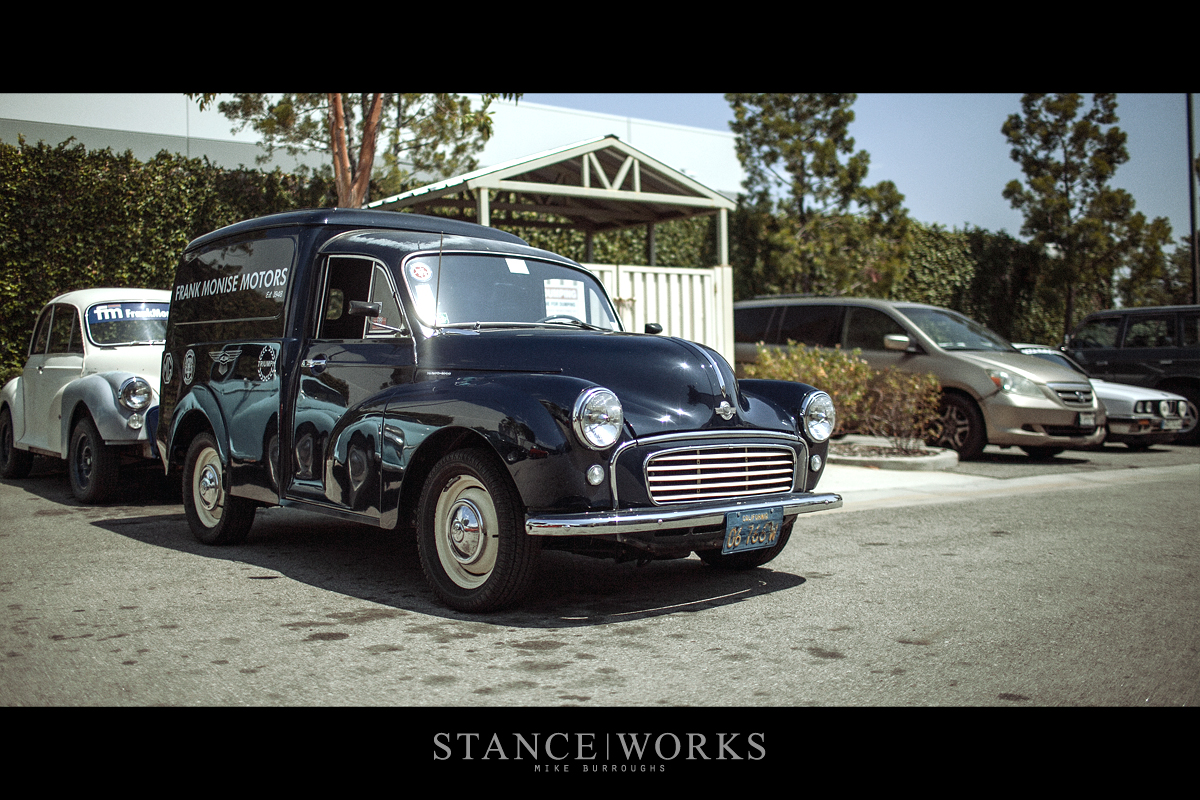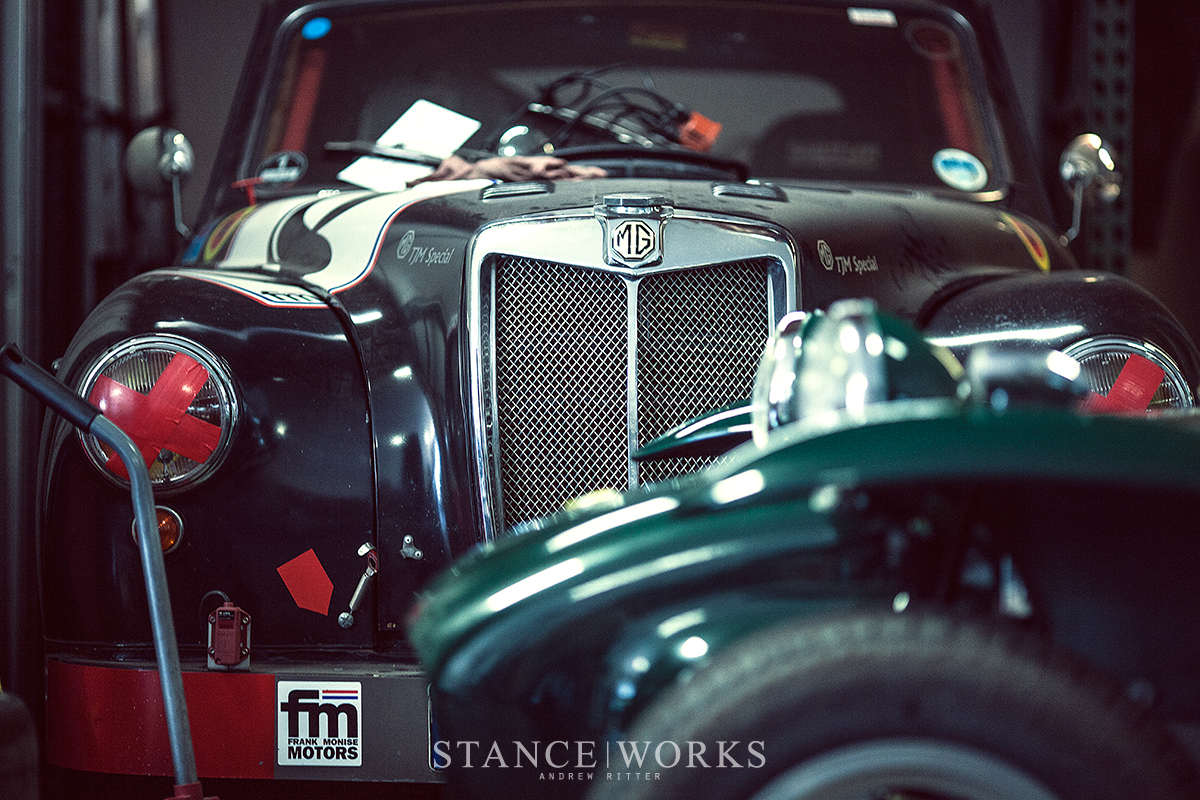 As we probed about the history of each car we saw, it became increasingly clear that the Monise boys may have a bit of a "collecting" problem, as their personal collections of cars continued to grow since even our last visit just a month prior. As a curse only in terms of available storage space, its a blessing in all other regards, as they continue to fuel their love for the undeniably quirky and eccentric British sports cars. Frank himself put it well… "We know they're not the best, nor the fastest. They're not well engineered either. But we love them nonetheless. Someone needs to." If we were to say, it's that simple love for the cars themselves that has given Frank and his family 68 years of incredible success… and chances are, we'd guess, another 68 to come.