Photography by D.Tek
Nathan Taylor's love for cars started as early as any other. A familiar story with a car-loving father and early childhood memories finds itself upon us once again. As the story always goes, once Nate turned 16, the snowball effect began, and before long, Nate and his twin brother were attending car meets in their Scion xA. Having joined a group of Scion enthusiasts called "Scikotics," the twins were quick to discover the importance of the car scene, the friends it can create, and the lessons it can teach. Now, six years later, Nate  can take pride in what he has learned and the effort he has put forth into his one-of-a-kind Miata.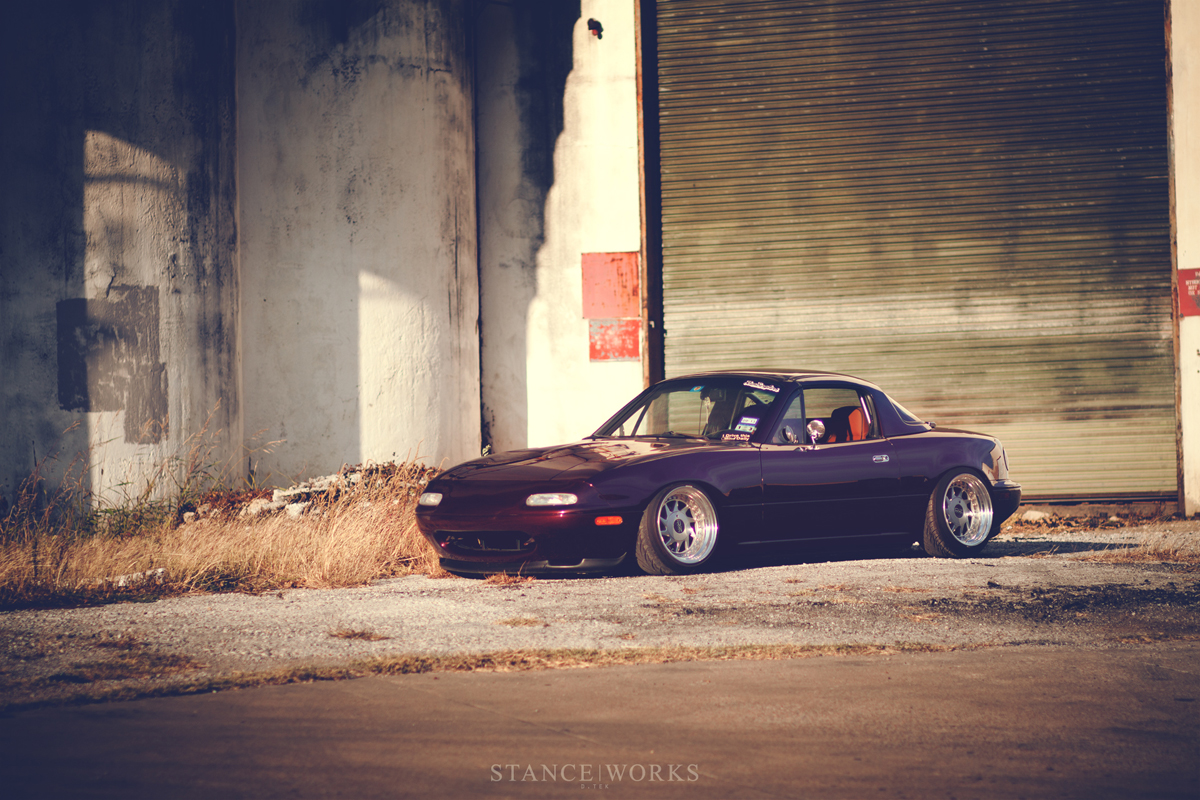 It was several years ago that Nate fell in love with the Miata platform, leasing a newer-model back in 2008. However, when 2010 rolled around and the lease was over, Nate was forced to return the roadster back to its stock form. After returning the keys, he began the hunt for another car, and as every automotive fairy tale goes, Nate scoured craigslist for weeks until he found the perfect car. Owned by an older lady, and in perfect condition, he swooped in to make the purchase.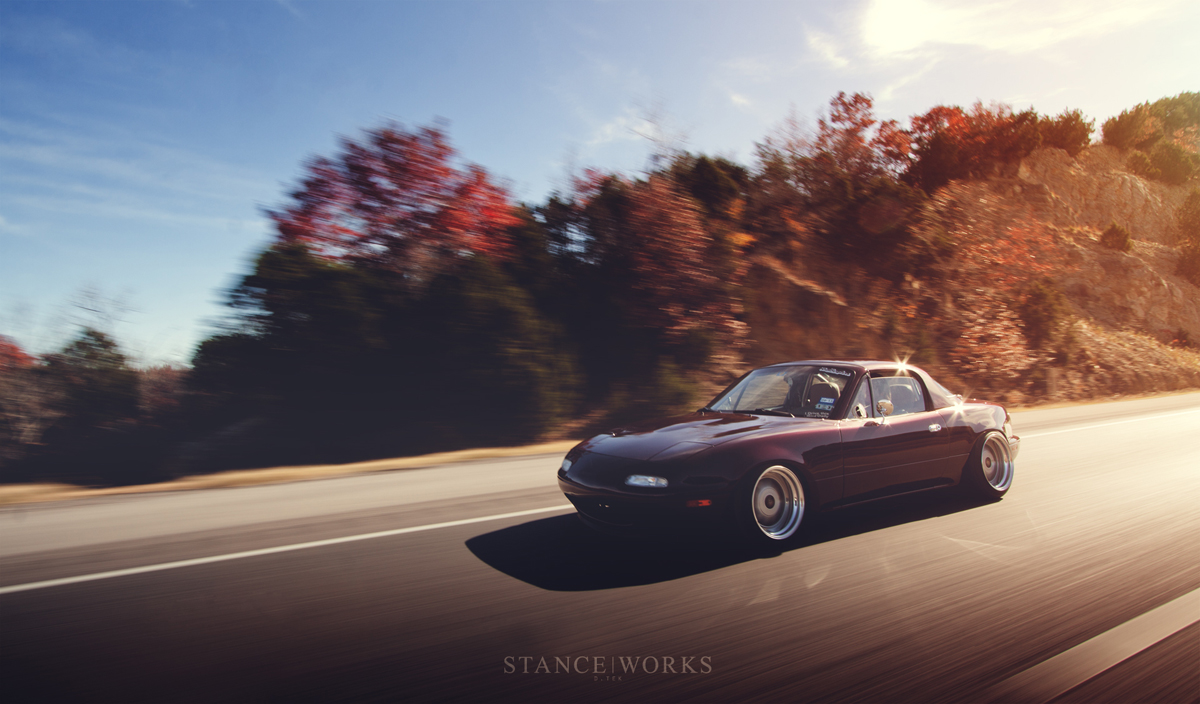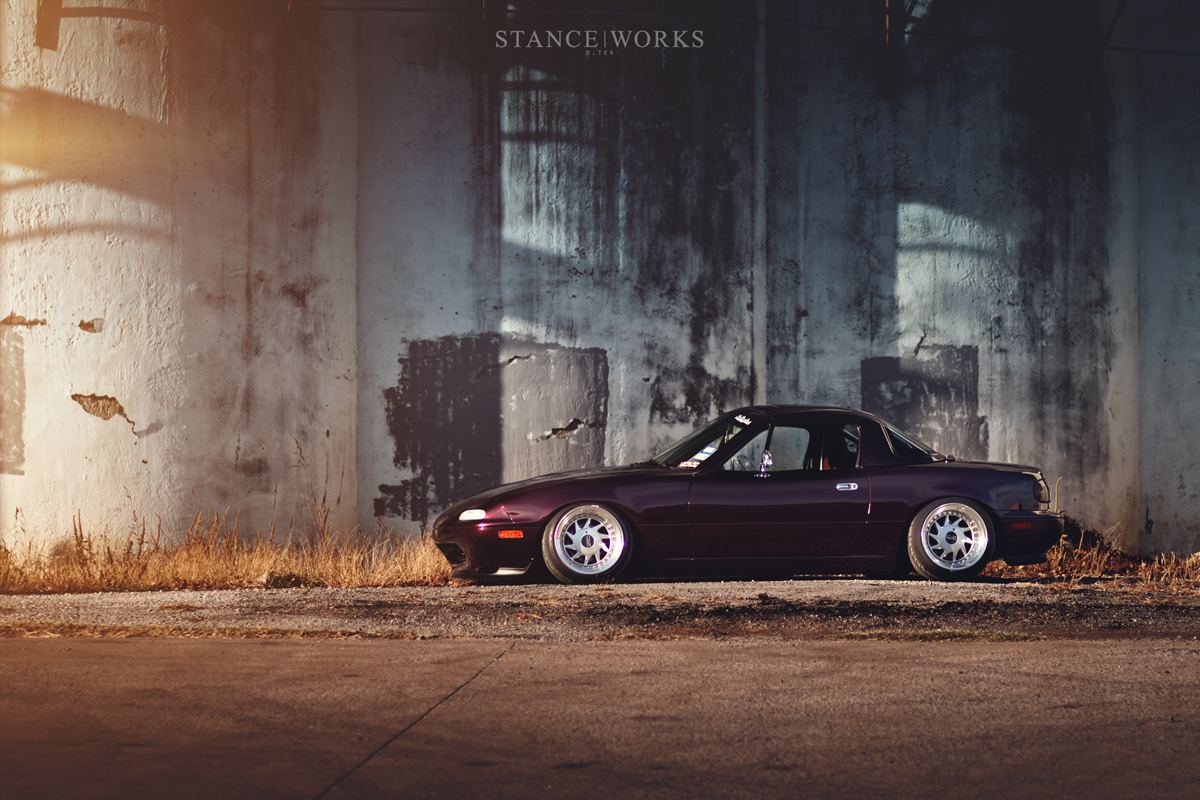 Nate found himself driving home a lovely red NA Miata, but it was going to need some work to make it his own. The Miata "crowd" is a large one, and to stand out, it takes a bit of ingenuity and character, and so began Nate's journey towards the car you see before you. After numerous sets of wheels, including a set of very unique and humorously small 13×9 and 13×10 Keizer Racing splits, Nate finally settled on the OZ Turbo as his wheel of choice – and what he considers his favorite part of the car. Nate widened the wheels out with aftermarket lips to 15×9.5" for all four corners, and the car's arches are filled out perfectly by 195/45/15 Federal 595s. To ensure a slim gap, Nate opted to keep the car static – a set of Megan Racing coils were his final choice after putting a set of Racelands through their paces.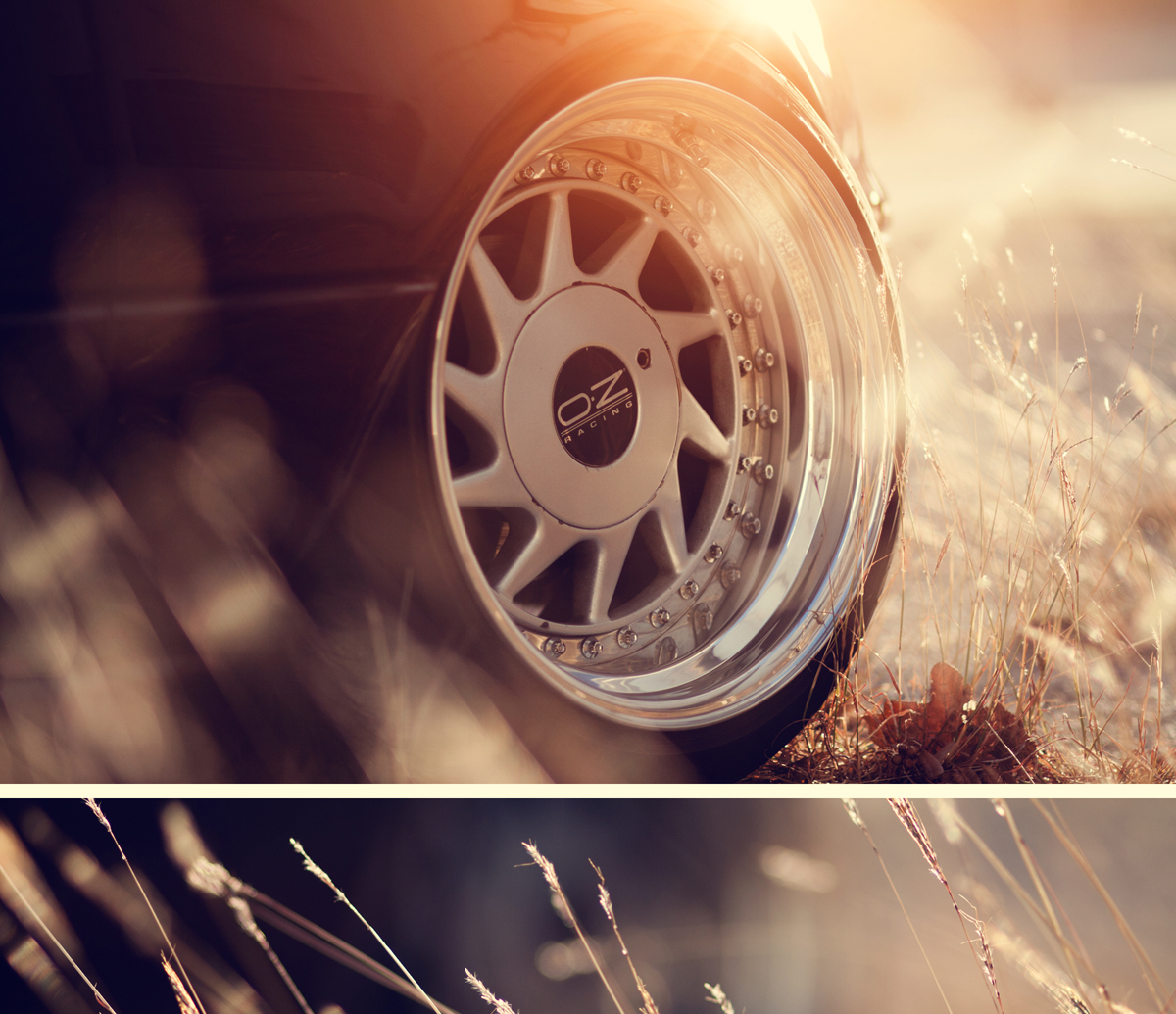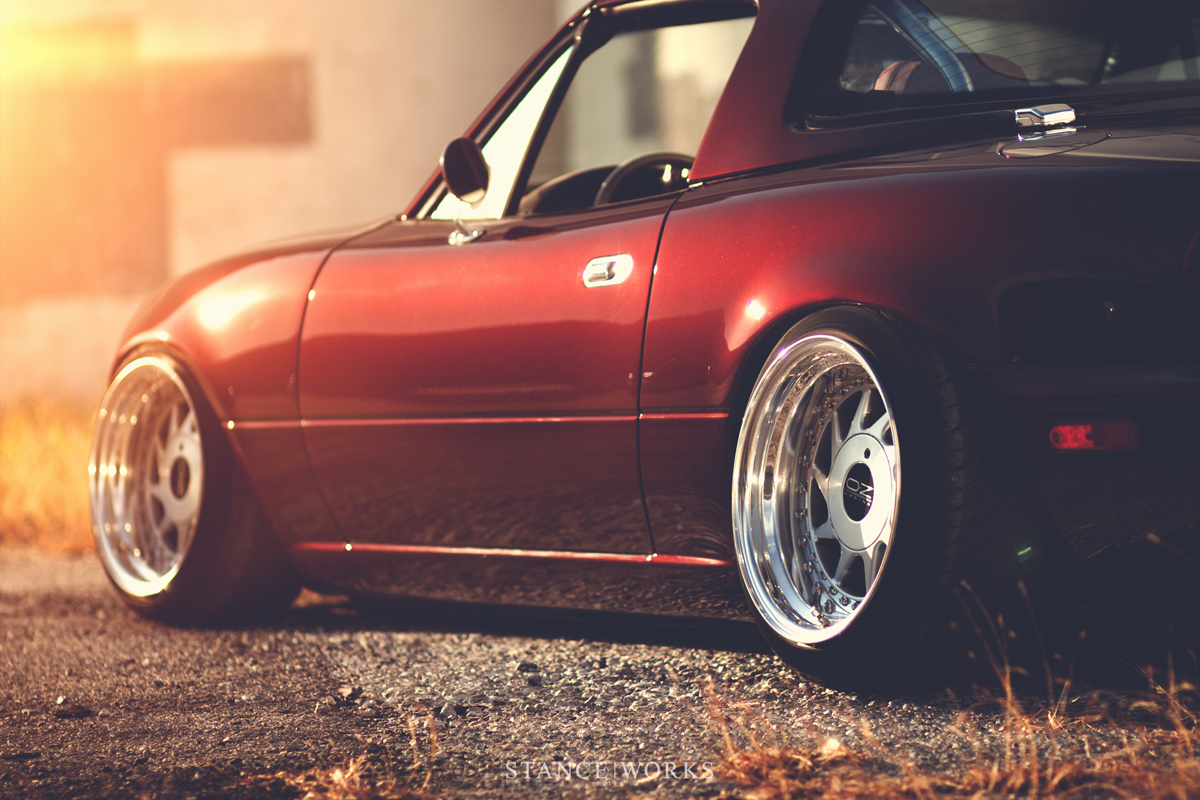 With the essentials such as wheels, tires, and suspension figured out, the following step in taking the little red Miata to the next level was to, of course, change from red to something a bit more infatuating. Nate's color of choice? A vintage Volkswagen color: Bordeaux Red Pearl Metallic. It's a color choice that is almost impossible to argue with. With highlights that glisten a dozen shades of red to shadows that are deep with purples and blacks, the curvy and flowing lines of the Miata stand out better than Mazda ever managed.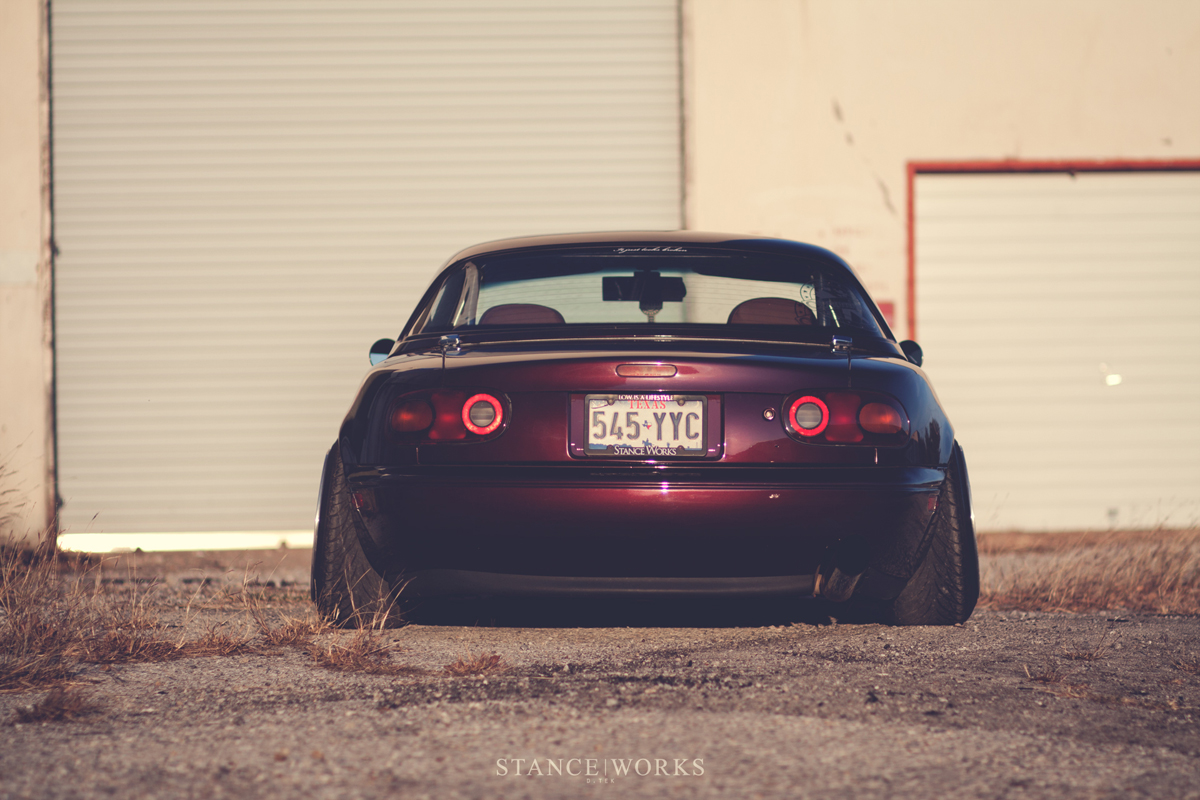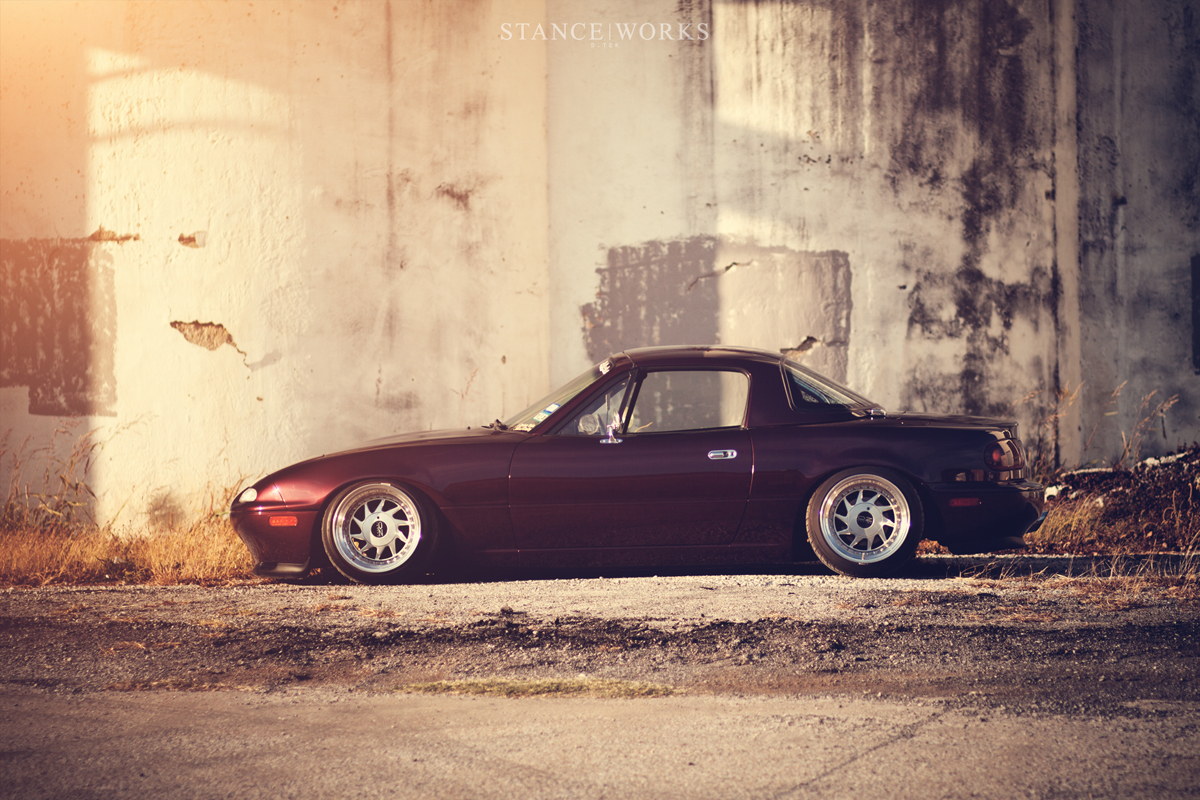 Where Nate's work really stands out however, is where it counts: on the inside. At least, that's what we've always been taught anyway. To pay the bills, Nate works at an auto upholstery shop, where his passion for what he does and the skills he's learned have lead to a rather impressive interior. Hand made by himself and his boss, the Miata sports a one-off cinnamon leather interior: the perfect accent to the wine-flavored paint. Everything from the seats to the shift boot and arm rest were re-done to bring what many see as an economy car up to a higher class. A custom steering wheel and shift knob finish out the interior, creating the perfect place for Nate to spend his 75-mile daily commute. He claims it is still a work in progress, but it sure looks great to us.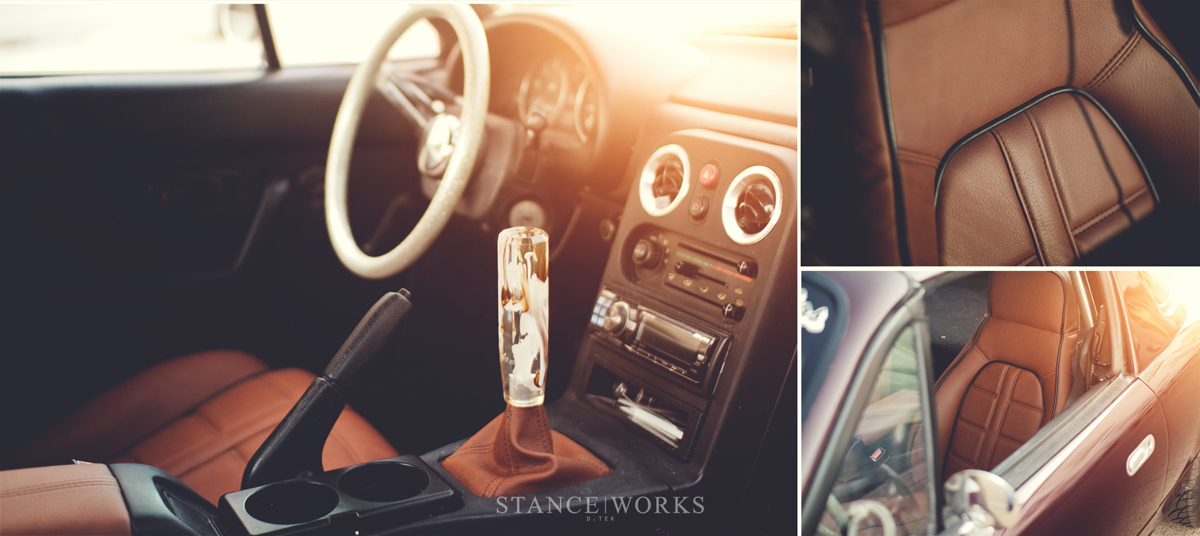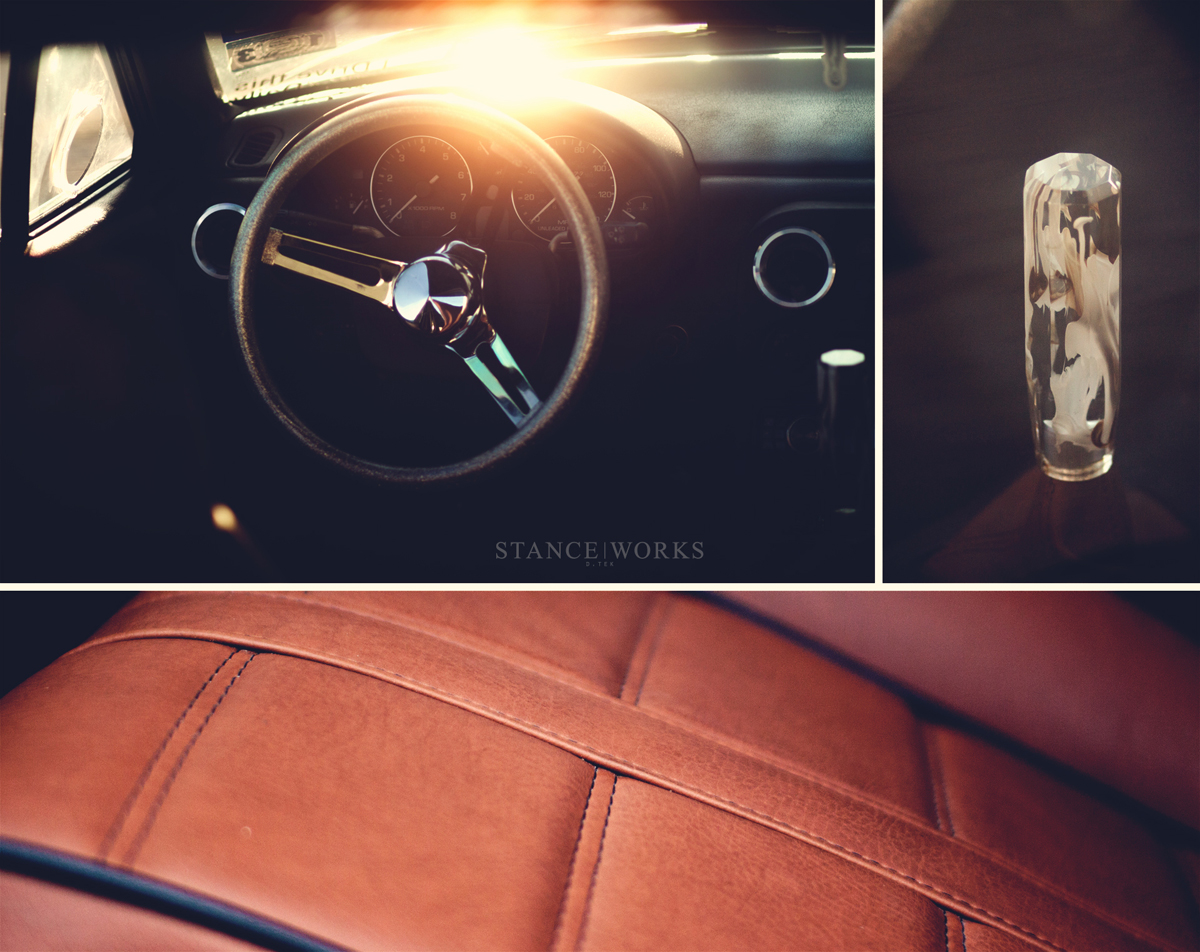 As Nate's only car, he must keep the Miata road-worthy, but his future plans are still noteworthy. He wants to build out the stock 1.6L inline four, and also wants to see out his interior – completion the cabin and carrying it through to the trunk. Anything else he can touch, actually – in the name of continuing his build and giving him and his friends more to work on.