Photography by Bryan Cheney
"What year is that thing?" – If you've ever owned a classic car, you know the question well. Chances are it's the first thing a curious stranger will ask you when you pull up at a gas station. Older cars just seem friendly and inviting. You'll end up deep in conversation with passers-by as they reminisce about how they had a friend or relative who once had some similar car when they were a kid. Or they may tell you about the vintage metal they're in the process of restoring in their own garage. In Paul Holst's case, the classic car in question is a 1965 Volkswagen Type 3 Notchback; a variant never offered to the US market. Having just finished restoring this beautiful car, he's going to have to get used to a lot of intrigue and excitement coming from the guy on the other side of the gas pump.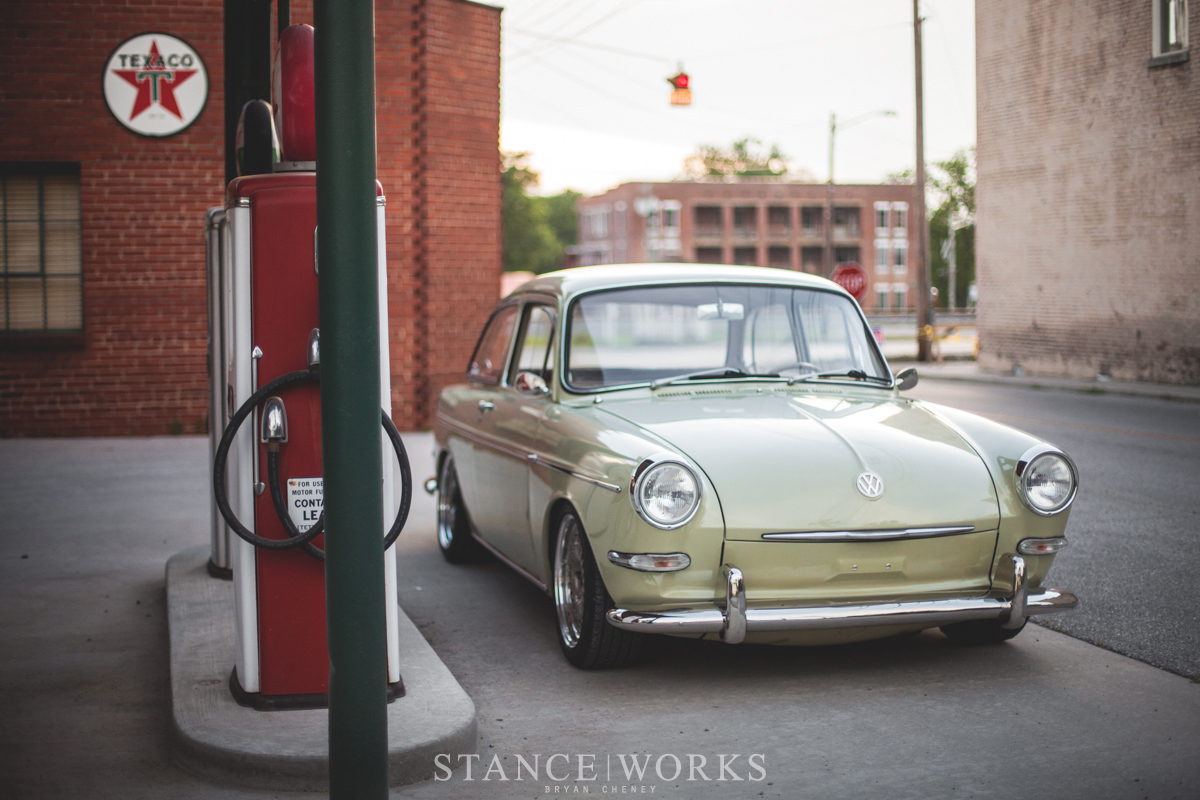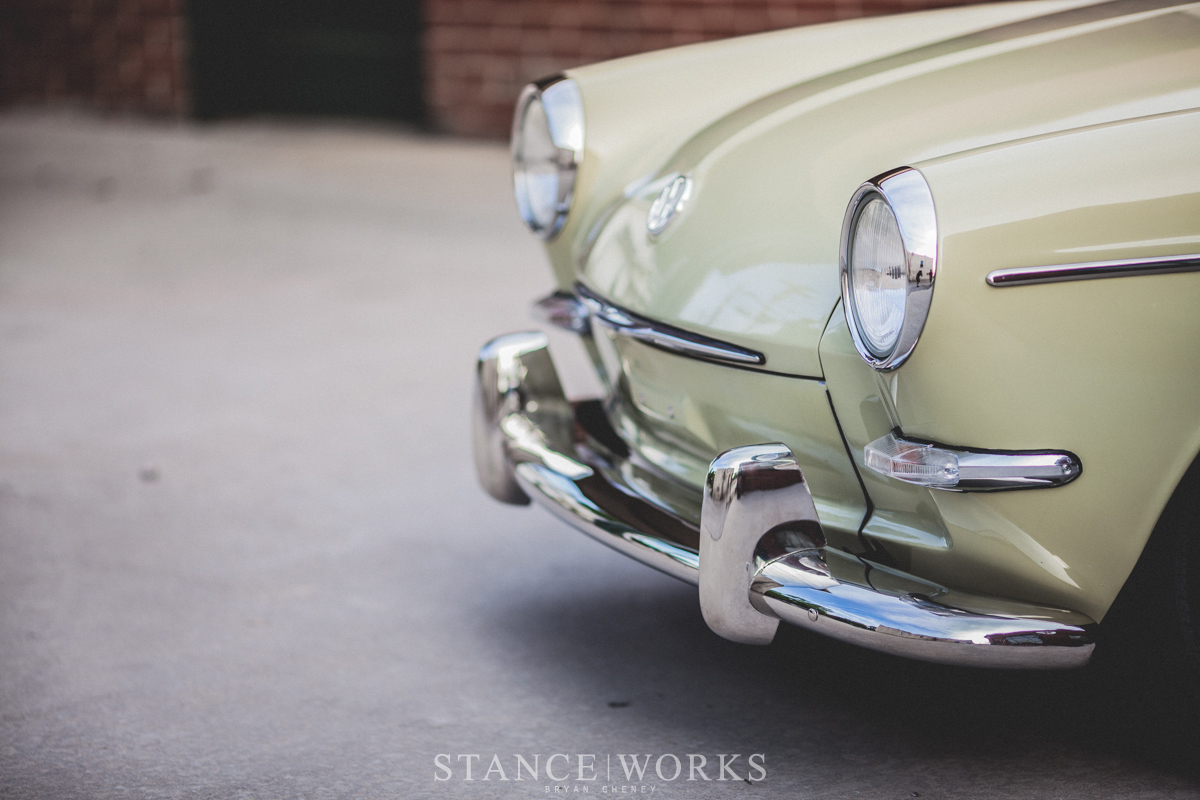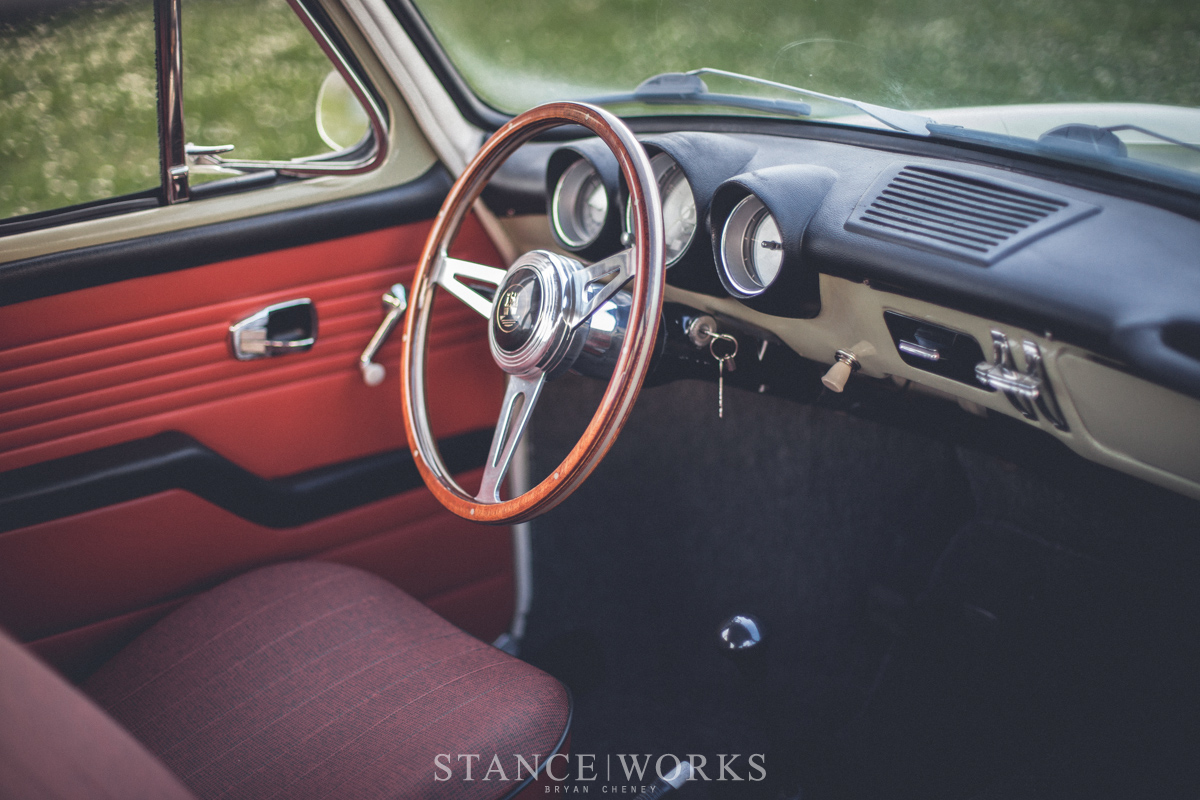 For some, the hunt for a restoration project takes months – or even years – of searching forums and swap meets for that one particular year, make, model and trim package. For others it may be a car with some intrinsic value passed down from their father or grandfather. For Paul, it was an accidental discovery on Craigslist while looking for a Mk1 Rabbit. He saw the ad and knew he had to have it. It was a 1965 Volkswagen "1500" Notchback project. It was a muted, pastel pistachio color and the ad said it was a fairly complete car minus the engine itself. After meeting up with the seller and agreeing on a price, the shell and all of the boxes of parts necessary to complete it were trailered to Paul's girlfriend's garage, where it would live for the next two years as it underwent a complete, body-off restoration.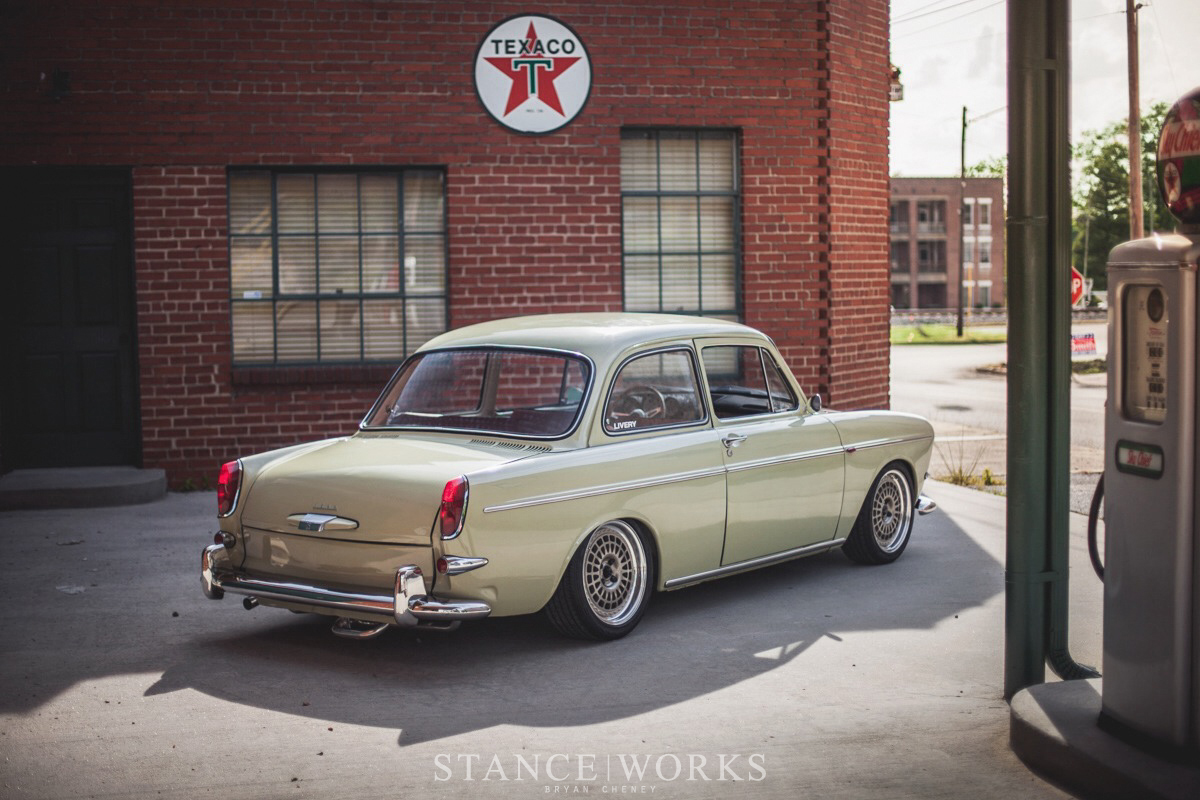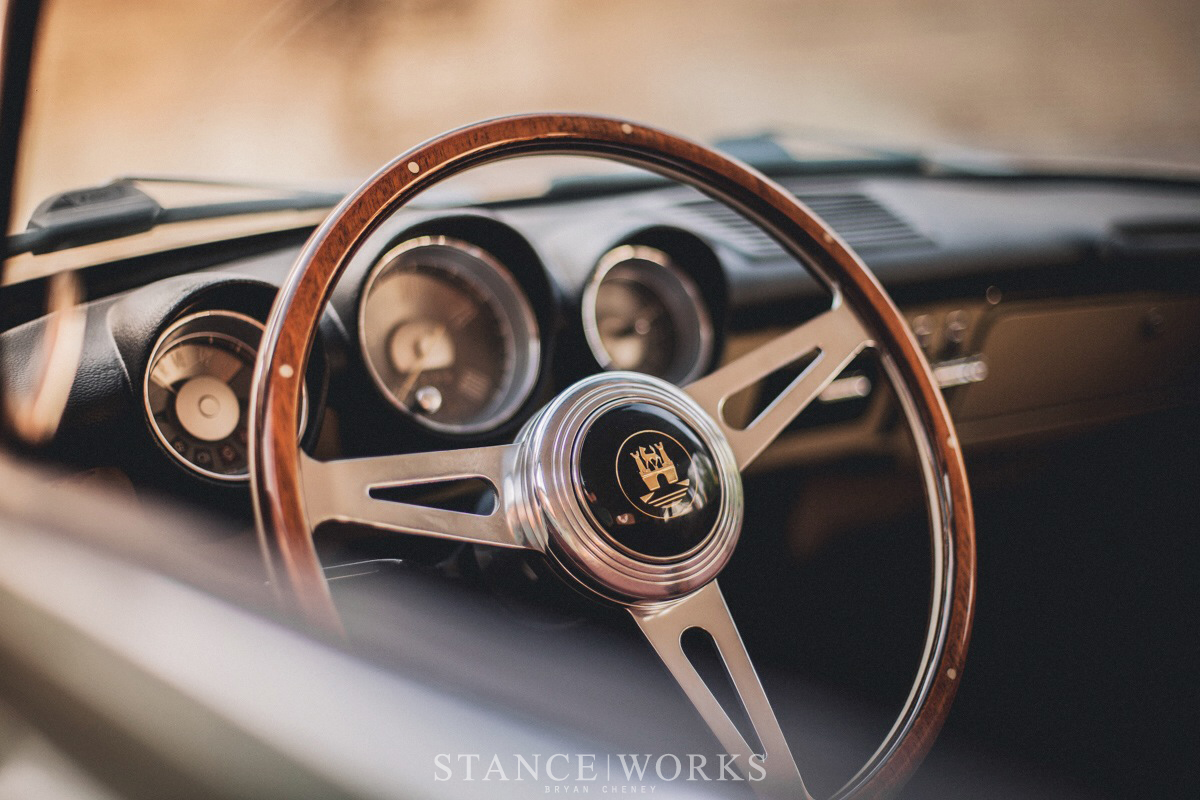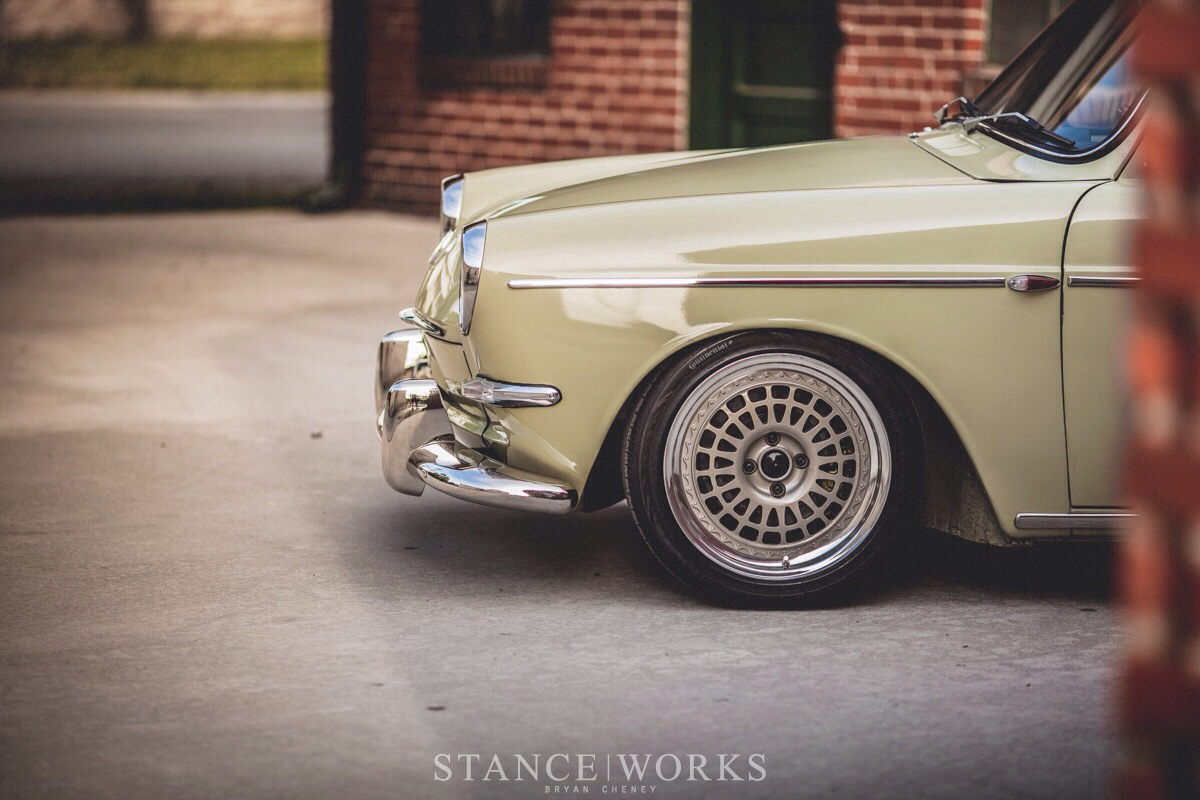 The bodywork and paint had already been done, but that was about it. The seller claimed he intended to "chop the car up to make a race car out of it," but that the body was too nice so he decided to pass it on. The chassis was in rough shape, with rotten floor pans front and rear, rust on all the suspension components, crusty brakes and not a usable bushing or joint to be found. The interior parts included with the sale consisted of bare and rusted seat frames, and several boxes of gauges, trim parts, torn and dilapidated door cards with some scattered hardware. The transaxle was encased in a thick layer of leaking fluids and grease, and the wiring harness had fallen victim to mice and corrosion. With the body literally tied to the frame by a few lengths of twine just to make the trailer ride home, Paul truly had a literal basket case on his hands.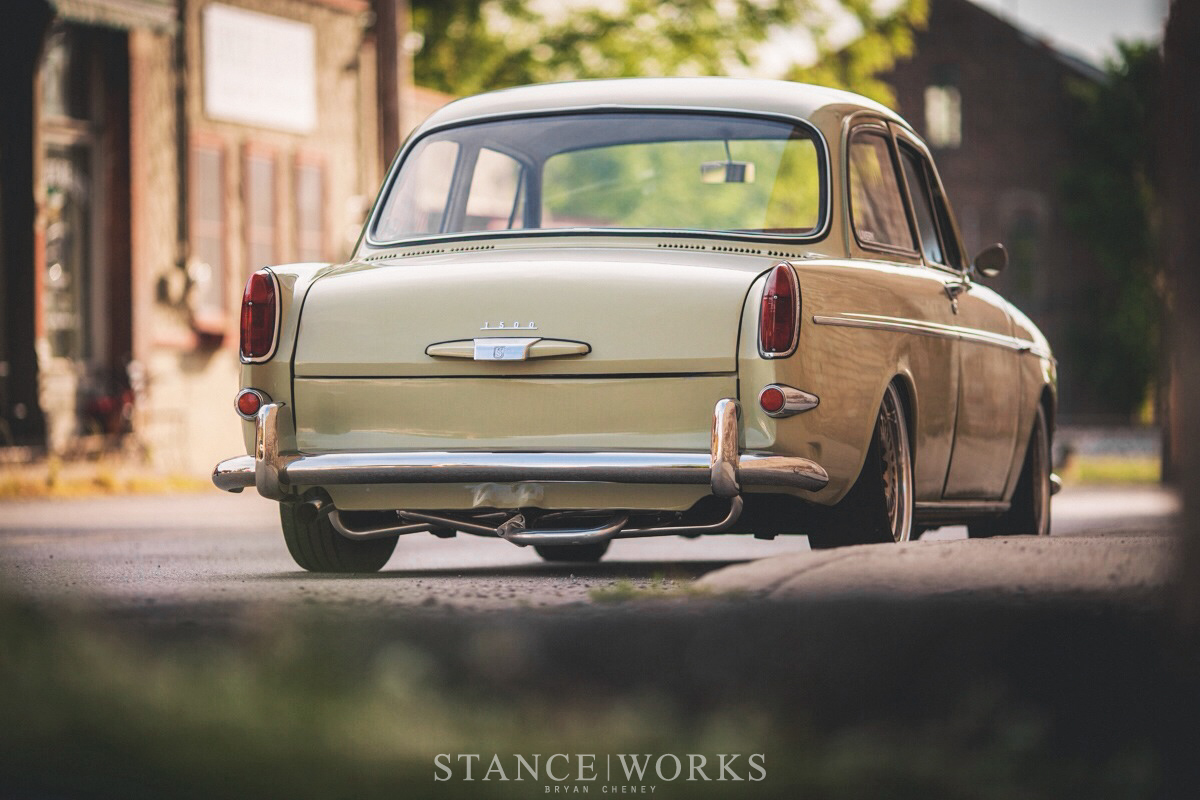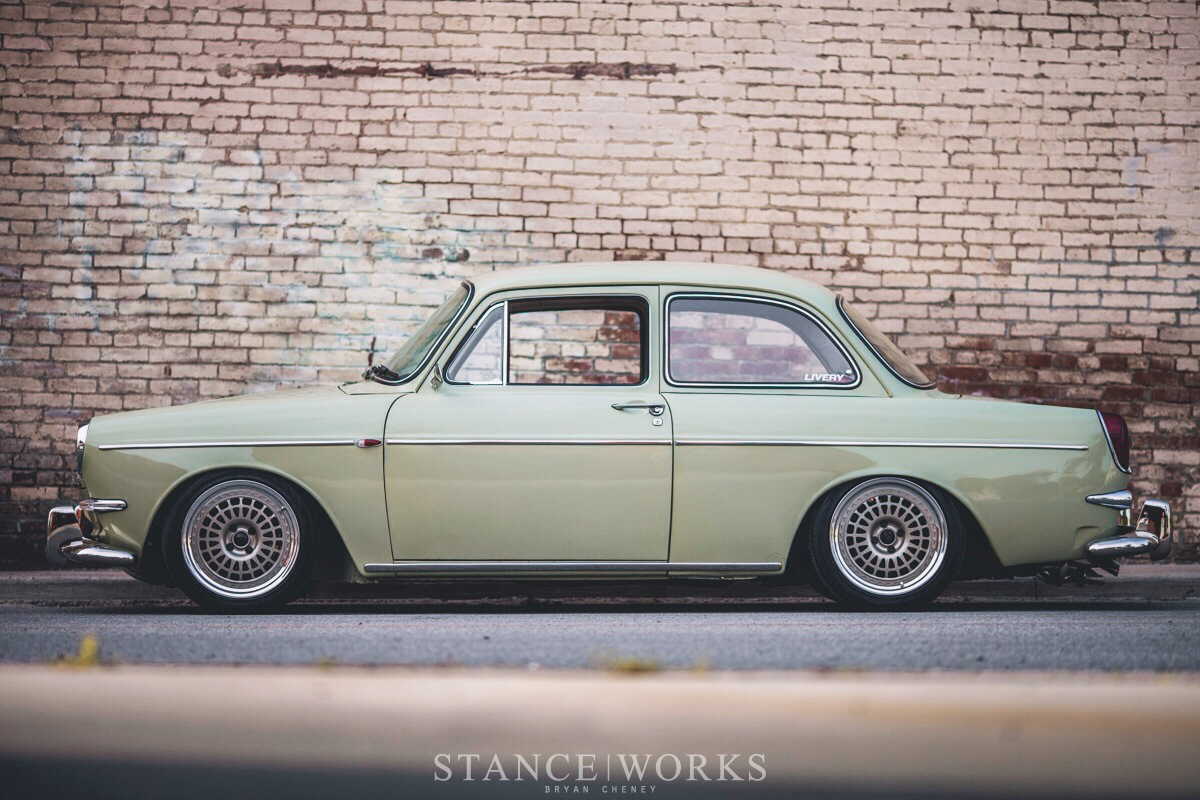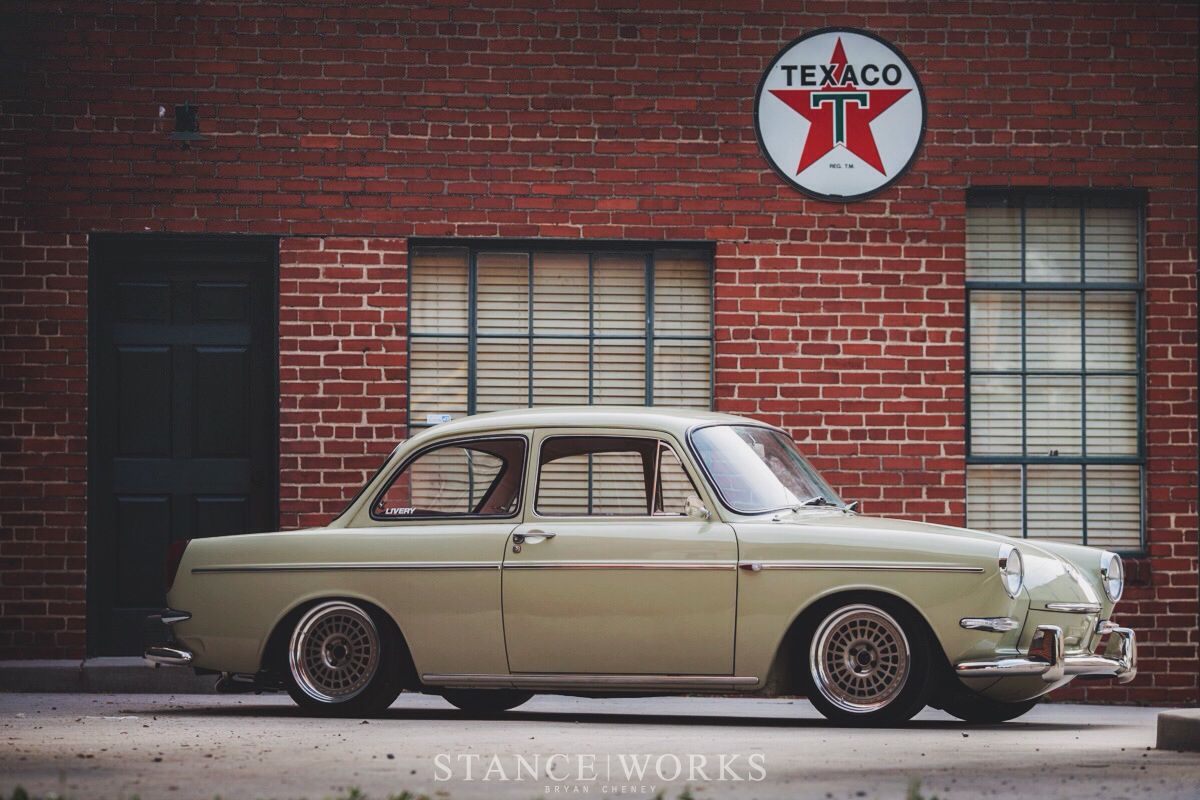 The restoration began when Paul and a few friends untied the body and carefully walked it outside to sit on a pair of 4×4 posts in the driveway, allowing just enough space in the garage to work on the pan. New floors were sourced and welded in place, and layered with sound deadening material. The front brakes were converted to more modern and efficient discs, and the hubs were re-drilled to a 4×100 bolt pattern for more wheel options than available in the previous "wide five" configuration. The rear suspension had been previously converted from a swing-axle setup to the independent rear suspension design found on later model Volkswagens, so Paul stuck with the updated hardware and gave any moving parts a refresh. Every rusty part was sandblasted, coated and painted in high-gloss black enamel. At one point, we even got a few people together to lean the pan up on its side, balancing on the sidewalls of the tires. This made for convenient access to the underside for a couple applications of rubberized undercoating. He even let me sneak my E21 project into the newfound floor space next to the vertical chassis on one particularly cold winter night so I could use his welder to do some metalwork before I painted it.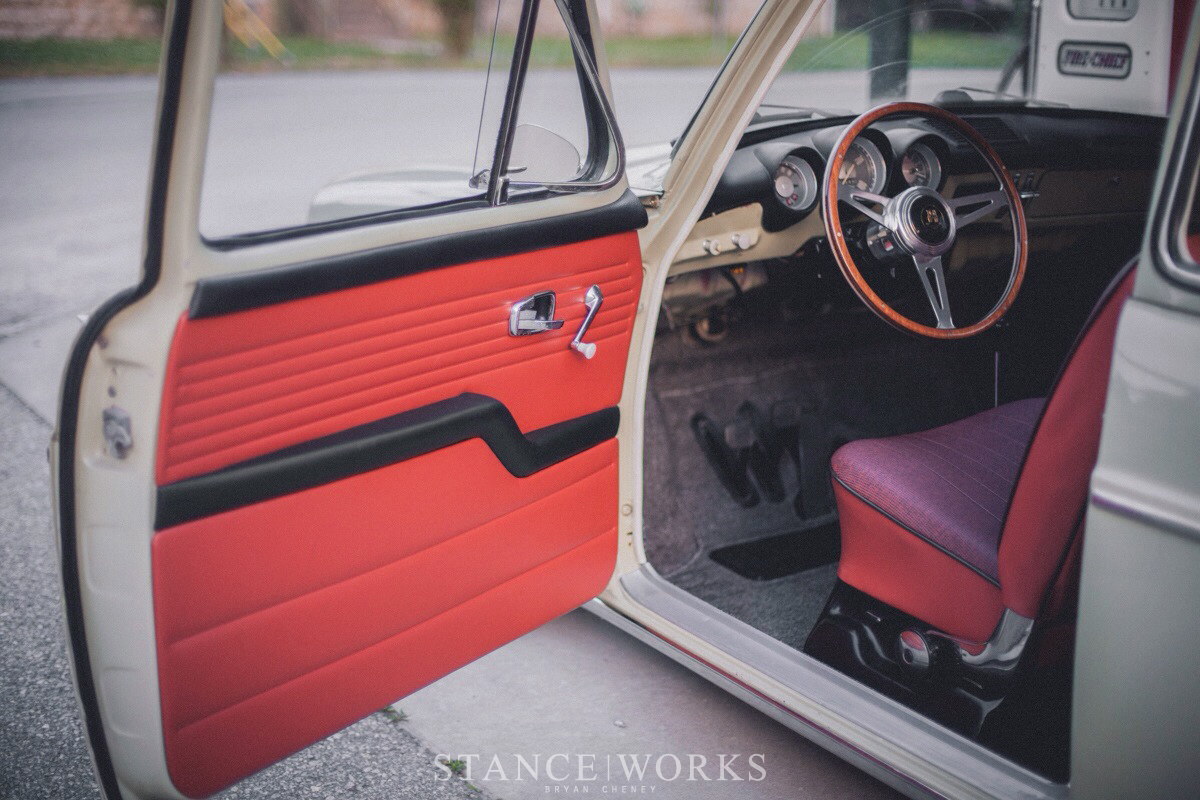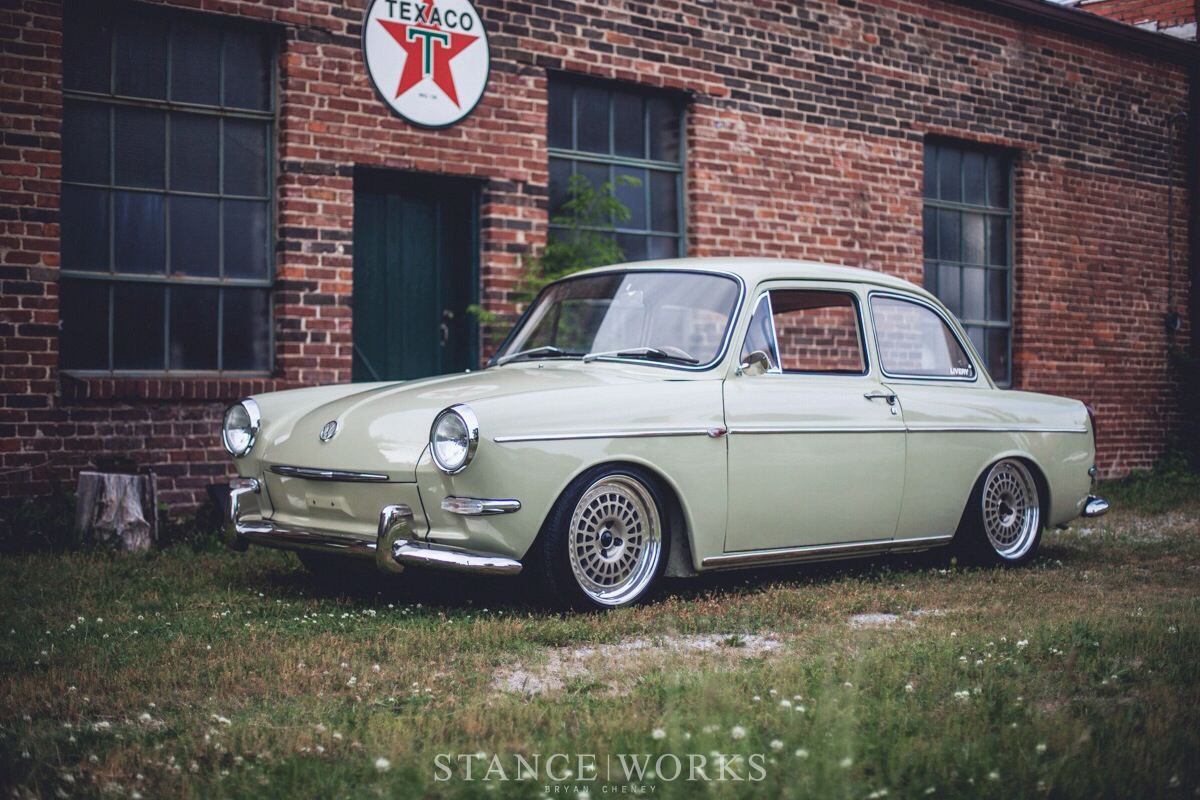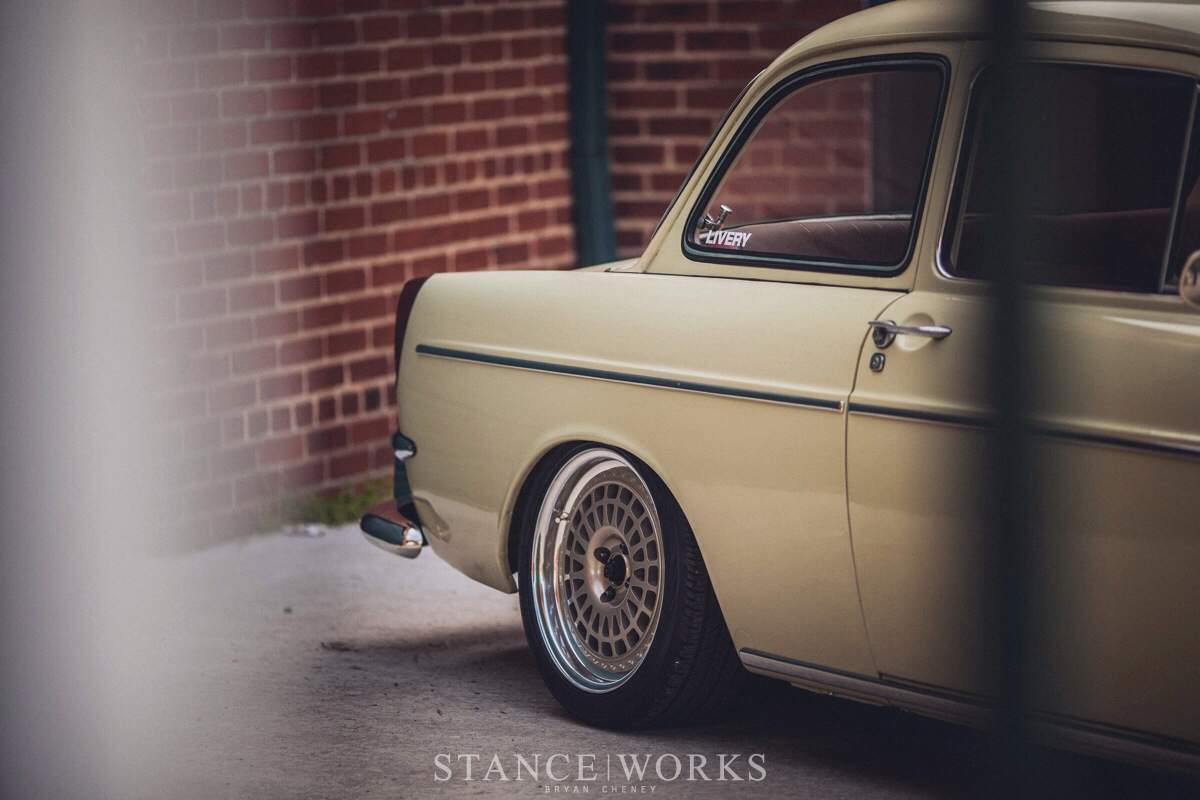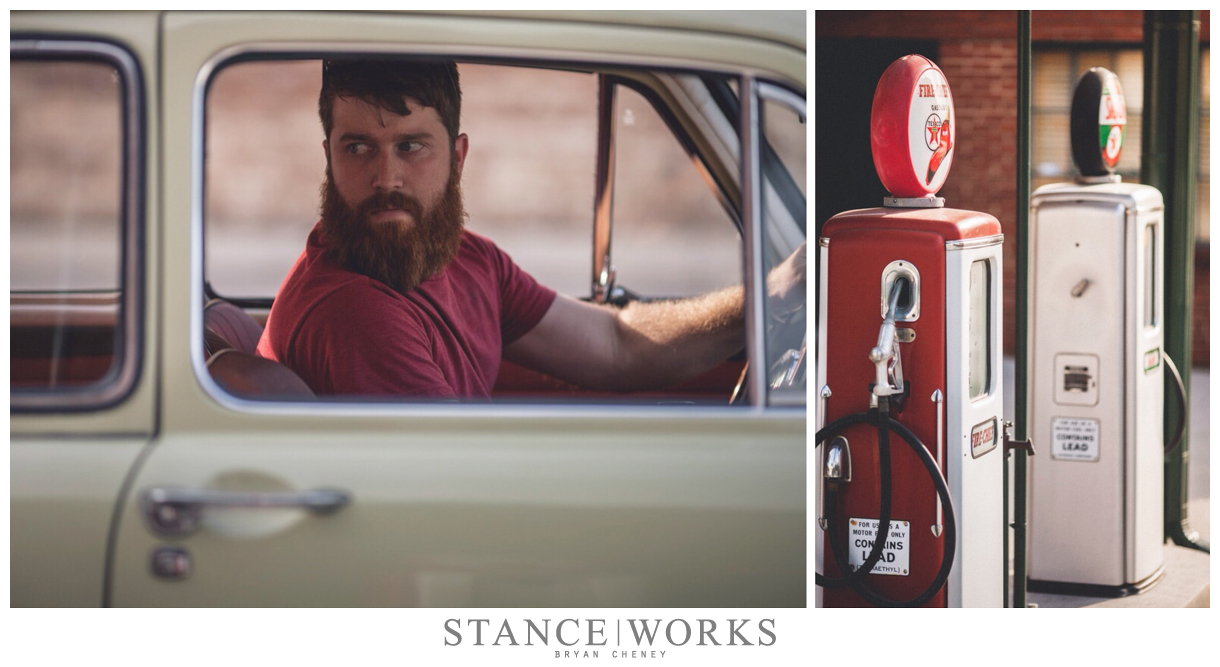 With modifications and repairs to the pan complete, Paul sent the transaxle to Billy Feagan of Rusty Bottom Garage for a complete overhaul. Billy was a huge help throughout the build, sourcing parts and offering advice along the way. He and Brennan Lewellen ended up sourcing and rebuilding the 1641cc single-port dual carb power plant sitting in the rear of the car. With the transaxle installed and the chassis assembled, a posse of friends was called to help install the body onto the pan. Once the two were mated together, Paul's face lit up a bit. You see, Paul has a reputation for being the guy in the group who "hates fun" because he's a couple years older, more mature, and responsible than the rest of us in a lot of ways. Actually, we didn't even give him the reputation… he just kind of earned it by constantly saying, "I hate fun." When he finally got to see his Notchback as one central unit after months of the body being in the driveway and the pan receiving seemingly endless tack welds, grinding and paint work, you could tell that if it weren't for that reputation of his, he would probably have been doing cartwheels through the front yard. Even still, he couldn't keep himself from grinning like a kid on Christmas morning. It was tangible progress, and as we all know, that feeling of accomplishment is a big part of why we spend so much time, energy and income on this car stuff.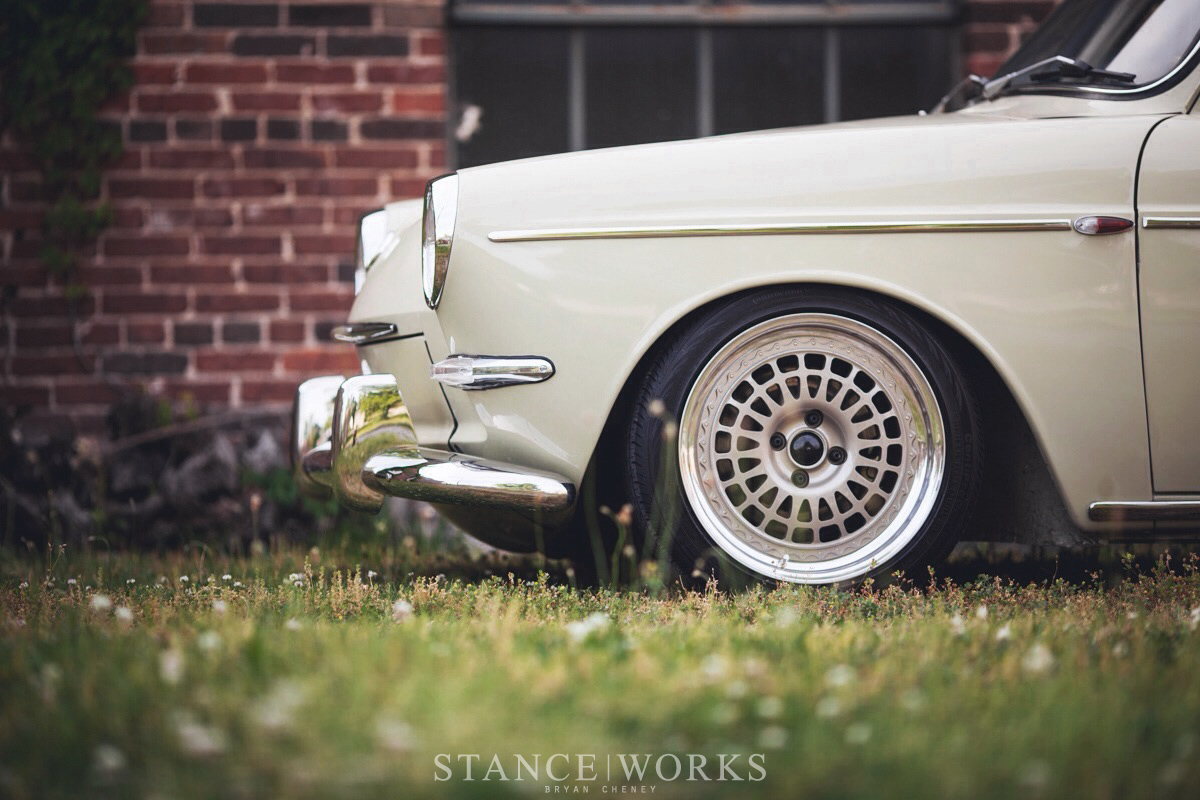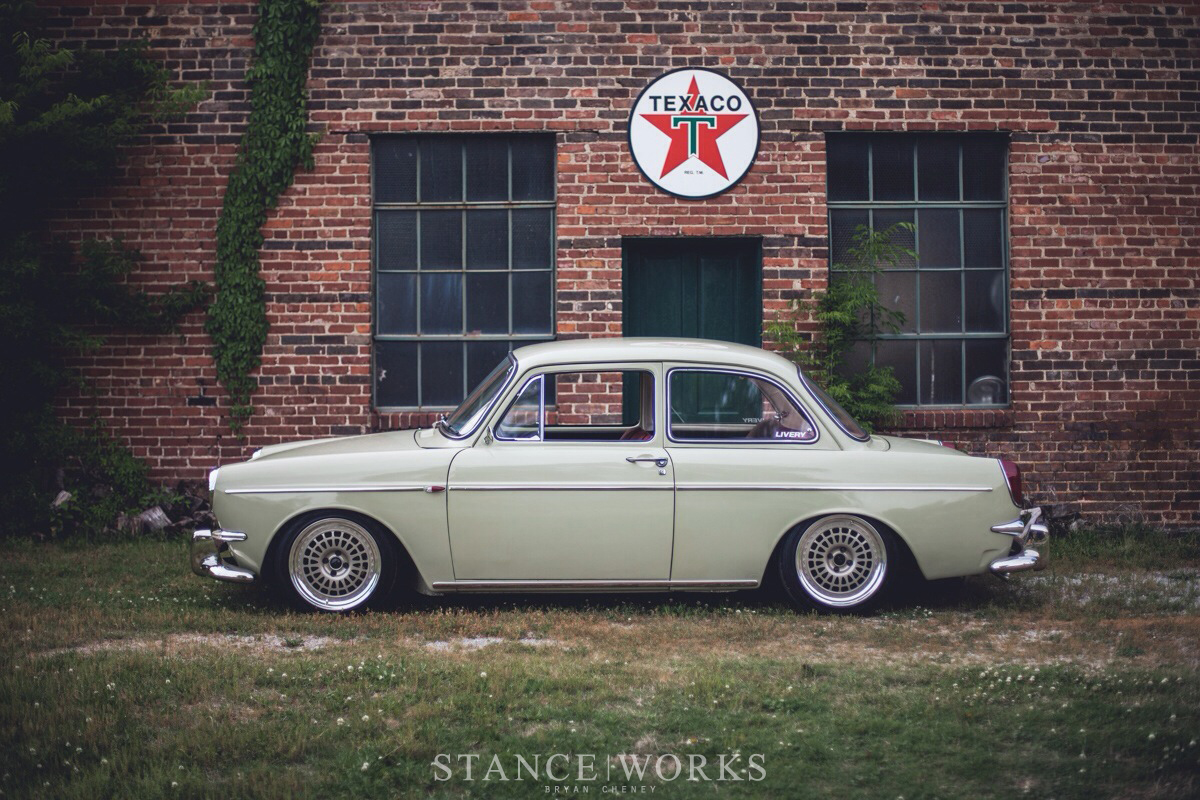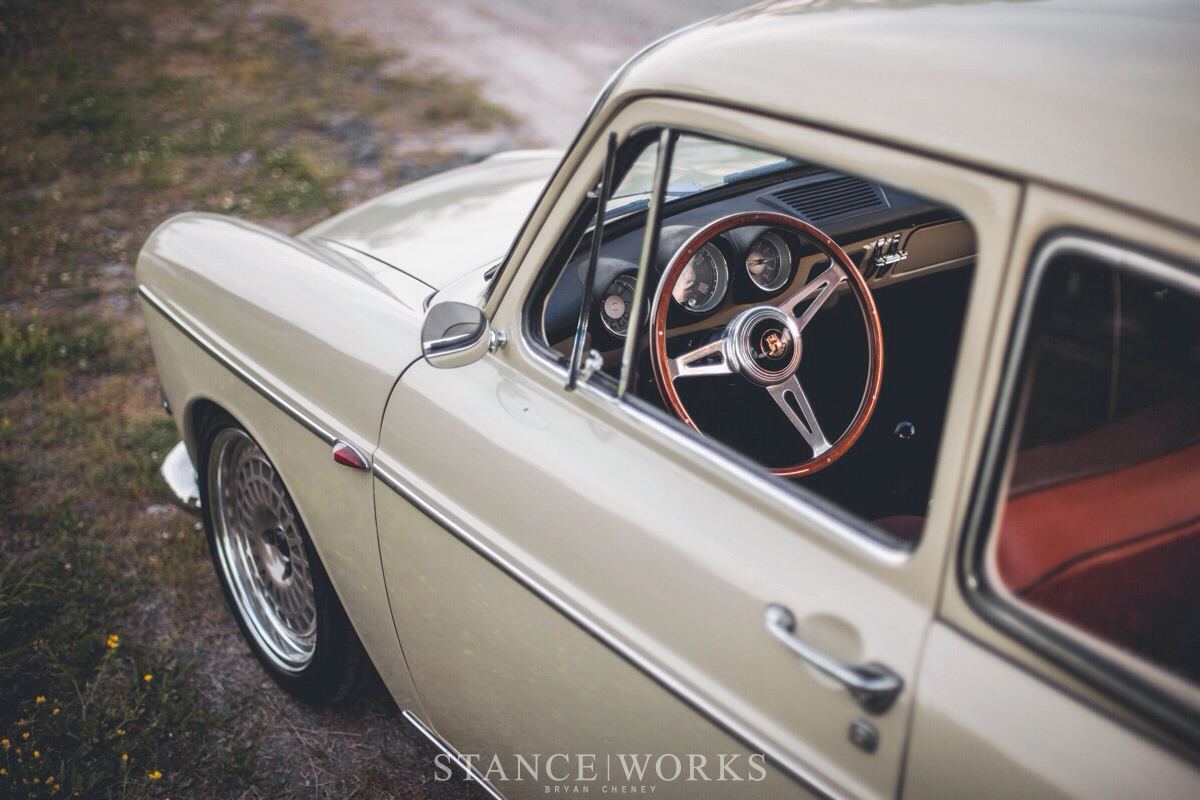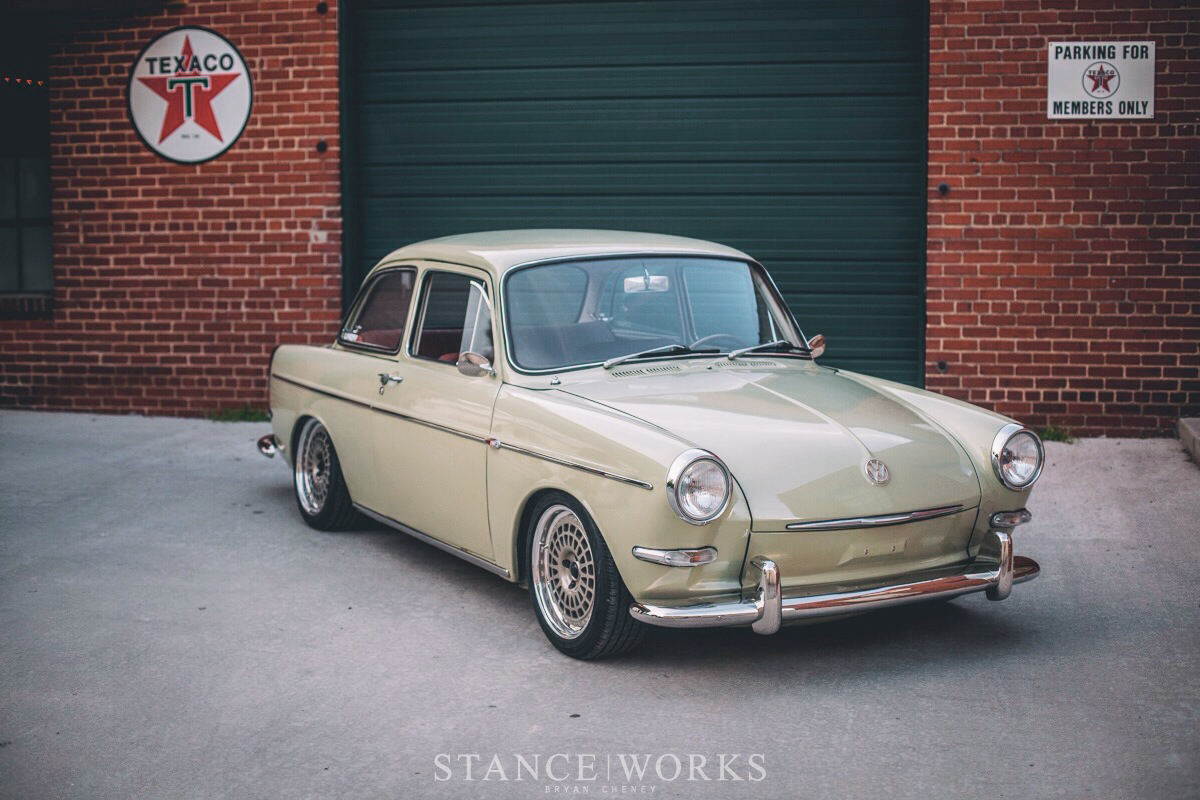 The progress continued for months to follow, with a completely new interior from top to bottom, running a new wiring harness, hooking up pedals and linkages, and installing the glass, gaskets, seals and trim onto the body. The engine was installed and tuned, and the suspension dialed in by adjusting the beam and dropping the rear torsion bars a click at a time to reach the desired ride height. The car was coming along nicely, but still sat on a set of placeholder wheels. With wheel selection being so crucial in the overall appearance of a car, Paul spent a lot of time trying to decide on the perfect set. He wanted something that would set his build apart and fit the car both stylistically and dimensionally. Livery Wheel was the decision, and he couldn't have picked a better design for his Notchback. A set of custom-built Deltas measure in at 16×7 +25 and fit the arches perfectly in every dimension. With polished lips and centers powder coated in their "champagne" finish, they offer the perfect balance of contrast and compliment to the unique color of the car. His was the first set of Deltas built for the public, so the end result is a set of truly unique wheels crafted to his exact specifications that set his car off in finish, styling and quality.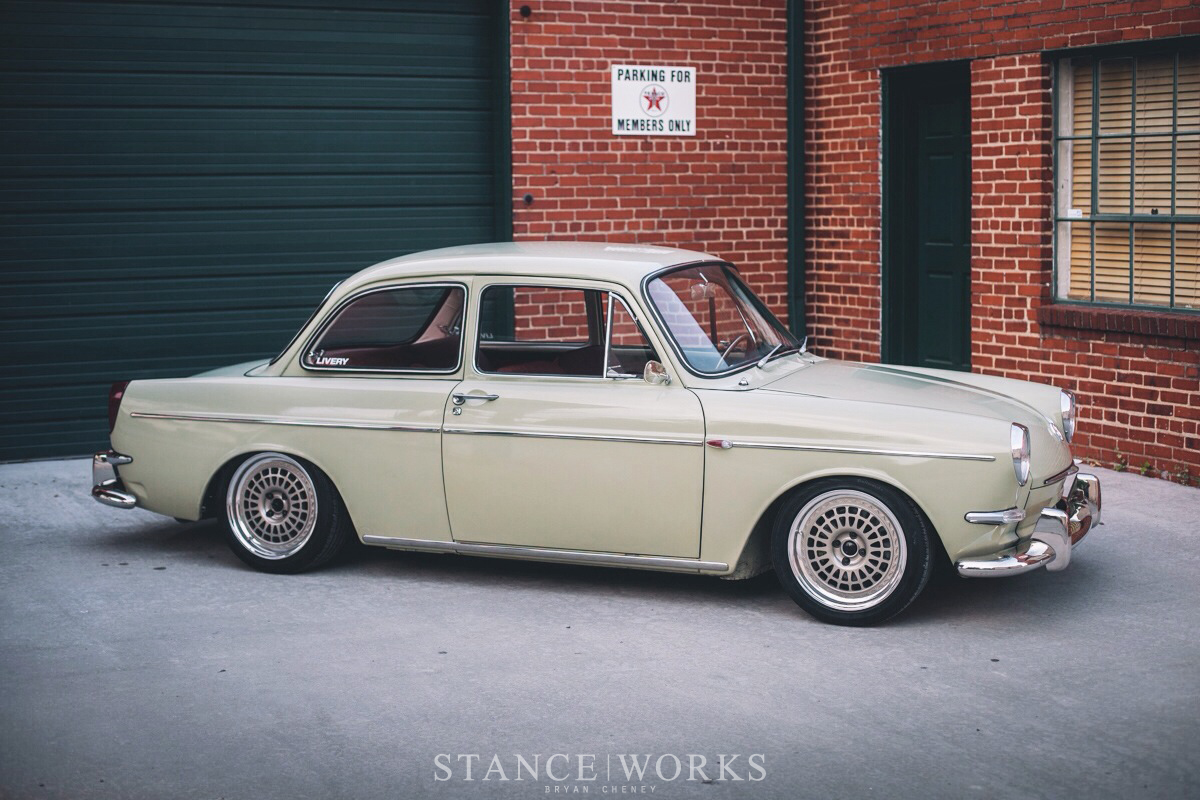 Less than two short years after purchasing what was basically a bare body, rusty frame and multiple boxes of parts, Paul can truly call this gorgeous '65 Notchback his own. He isn't one to boast, so I'll do it for him. Paul dove head first into this project without a huge background in mechanics. He knew how to turn a wrench and had done basic projects on his previous cars, but he hadn't done a lot of welding to speak of, had no experience in upholstery, and had certainly never built an entire car from the ground up. He would accept guidance at the start of a new task, like welding the pans or hanging the headliner, but once he had the general grasp of what he was doing, he took the reins and figured it out for himself.  He's touched every bolt on the car and the finished result looks fantastic and is really an accomplishment to be proud of, and it's a story he'll have many opportunities to tell in the gas station conversations to come.