On the far side of LA, Santo's Italian Car Service sits just south of the Granada Hills in Northridge, California. Opened in 1981 by Santo Rimicci, the shop has catered to, as one might guess, Italian purebreds, for more than thirty years. Alfa Romeos, Fiats, Ferraris, and Lancias all take up shop space, waiting for their turn at the hands of one of California's best classic Italian service and race shops. Santo Rimicci's story follows the "American Dream," having left his home in Collesano, Italy, to pursue turning wrenches in the United States; however, despite the stories he's managed to accrue, it's his sons that steal the spotlight. Just like their father, Anthony and Fabrizio share an unparalleled affinity for the Alfa Romeo marque.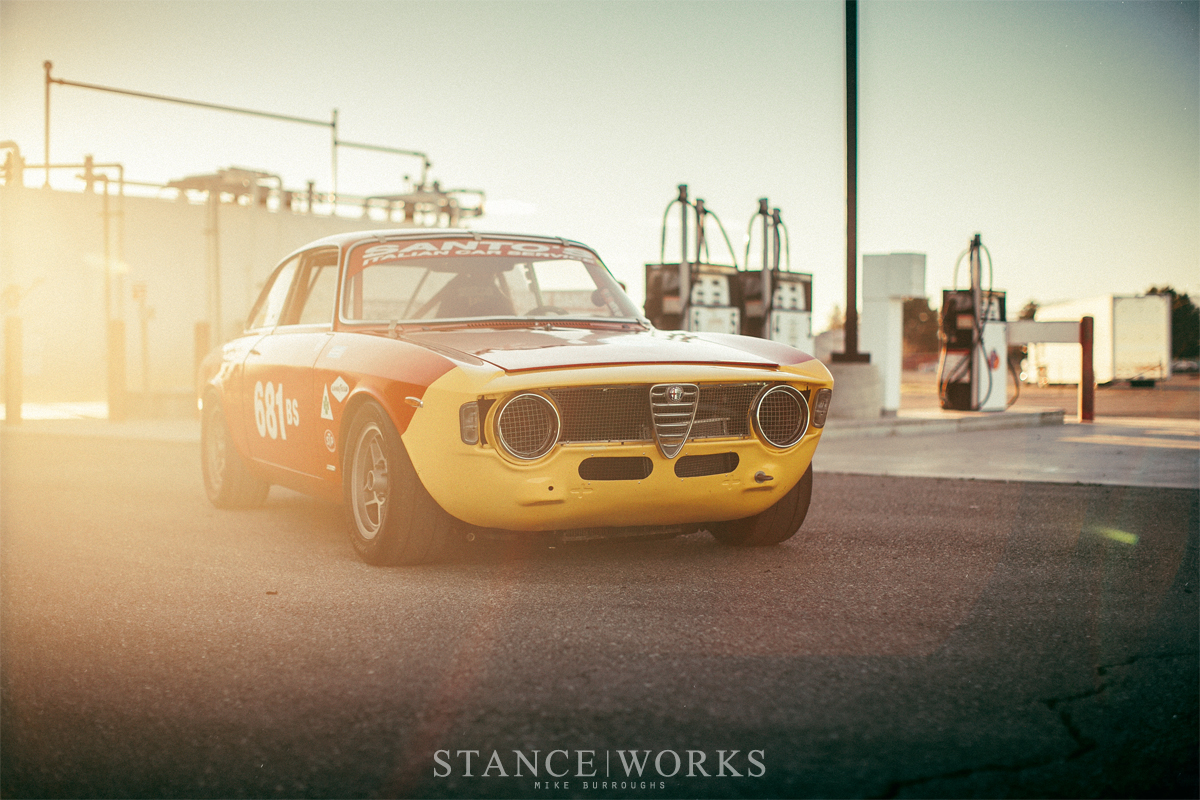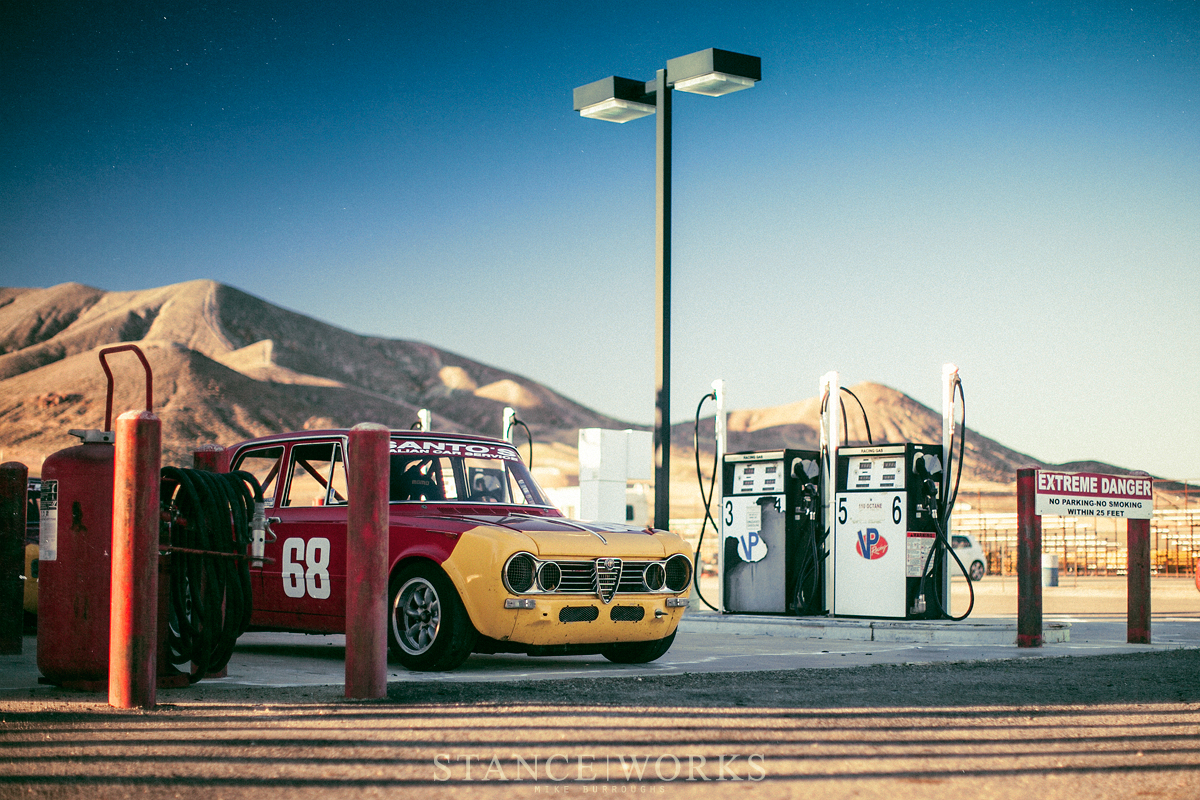 Anthony insists that neither he nor his brother were indoctrinated and propagandized by their father; instead, they found their own way. As sons of a mechanic and shop owner, their early days were spent by his side, and as they grew, endearment for his work did too. Friday afternoons prove exciting for every child across the country, each for reasons of their own. For Fabrizio and Anthony, it meant an after-school detour to father's shop, just to see what kind of cars had made their way through the doors throughout the week, exposing the two to a plethora of unique, rare, and truly special cars over the course of their childhood.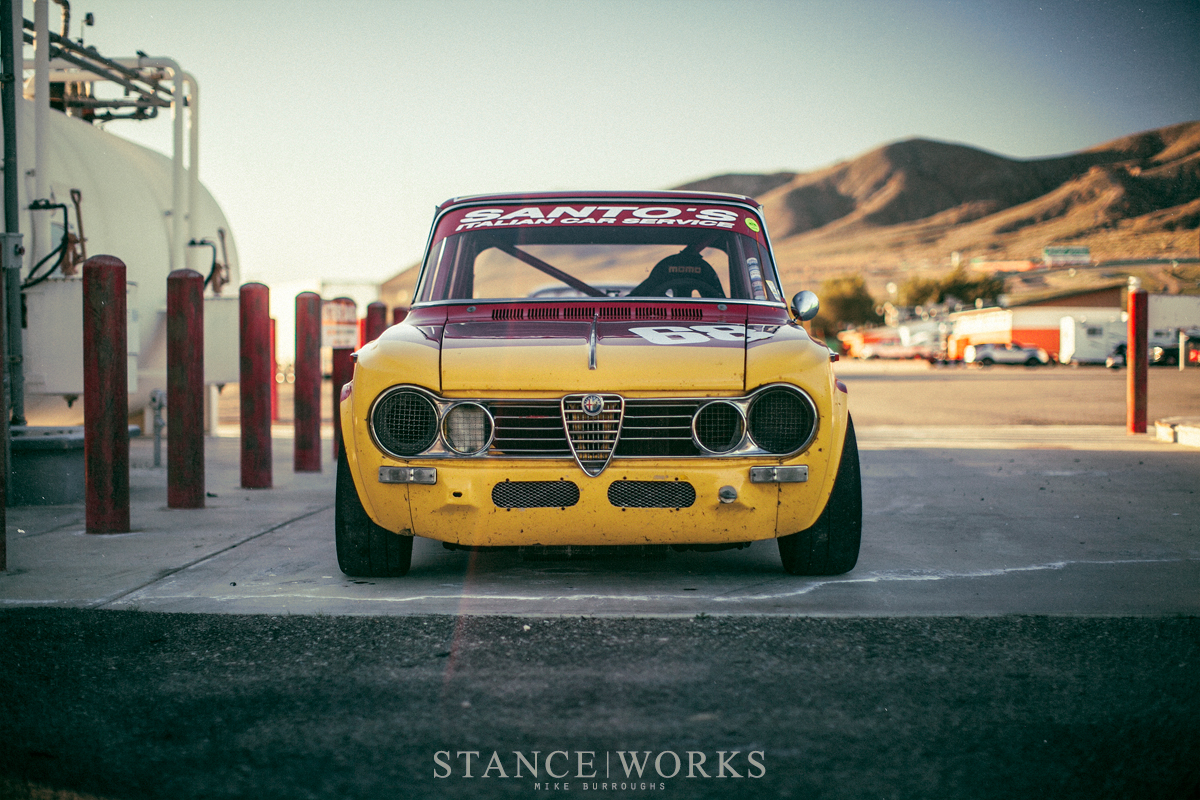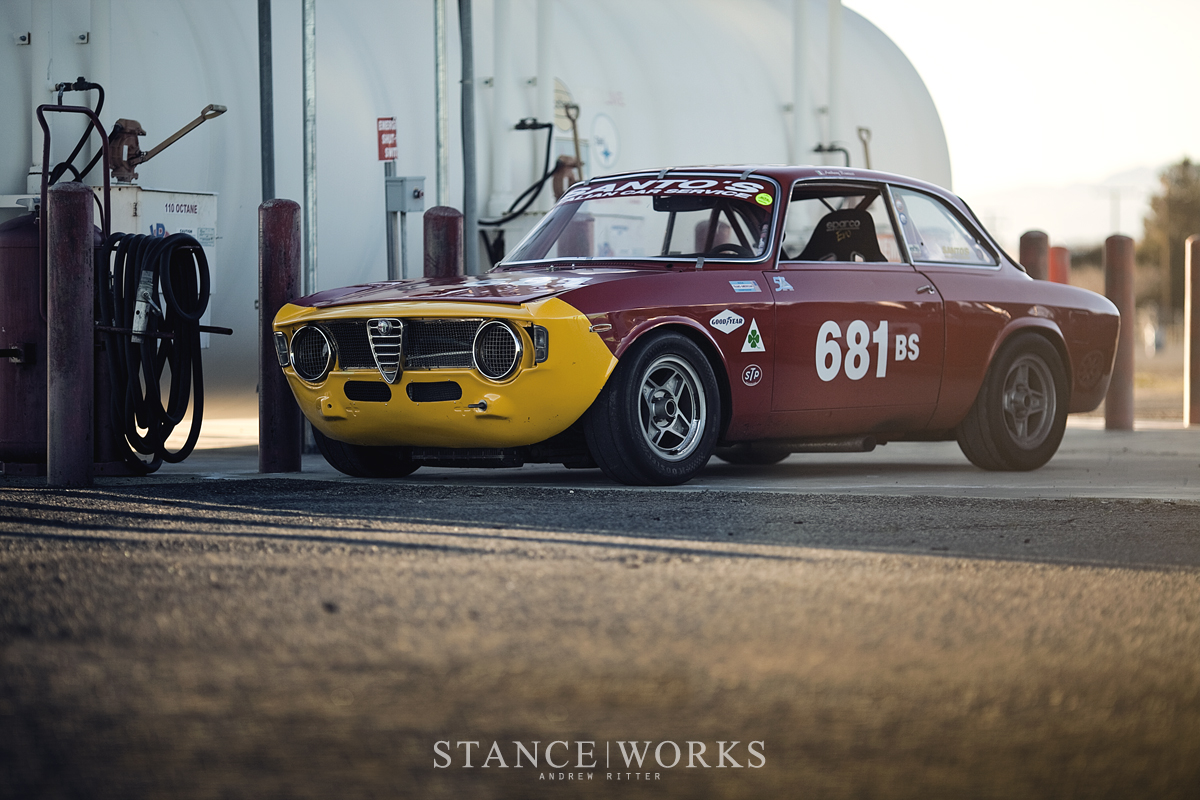 Anthony leapt at any chance to spend time at the shop, from school vacation to the occasional day off; at first, simply hopeful for rides in different Alfas come day's end. With time, Santo passed simple jobs on to Anthony, starting with shop cleanup, on up to oil and tire changes, and lapping in valves. Each passing year brought on more difficult tasks, and as things progressed, Anthony knew that following in his father's footsteps as a mechanic was what he wanted to do with his life. However, Santo didn't want both sons at the shop, meaning Fabrizio was left to go in only when Anthony was preoccupied with other things.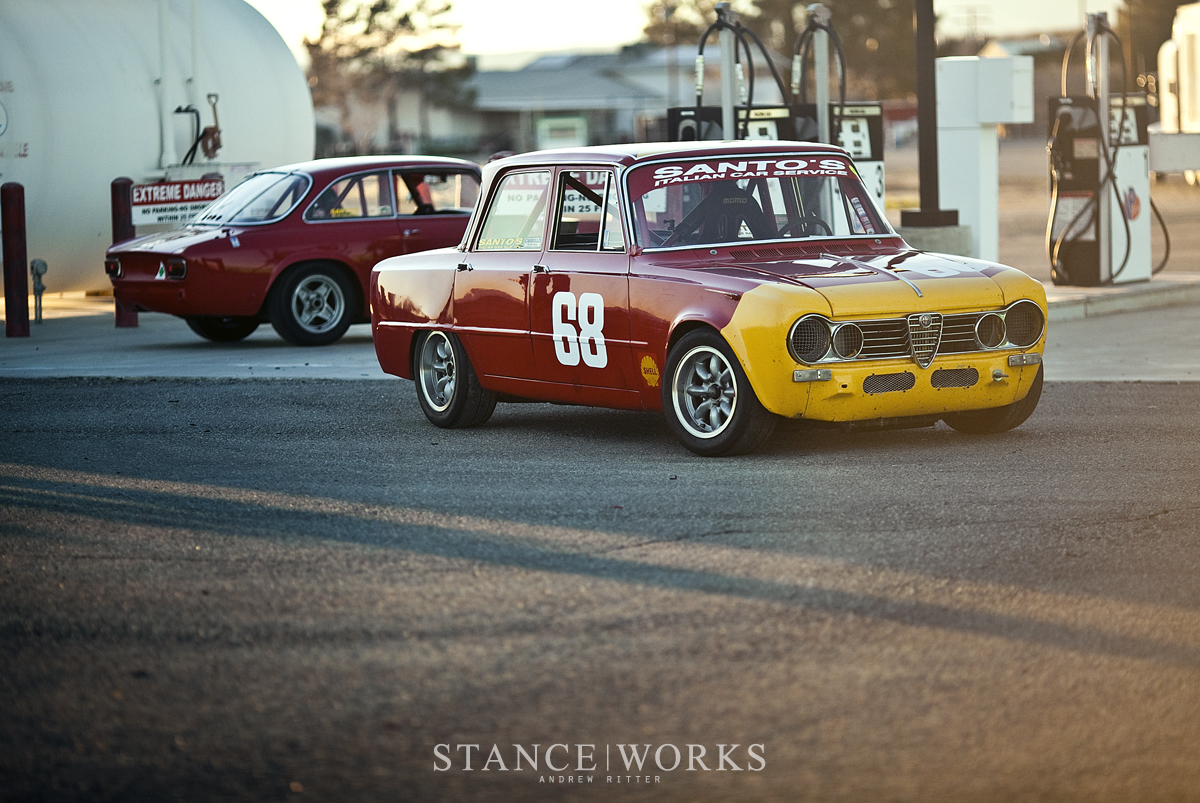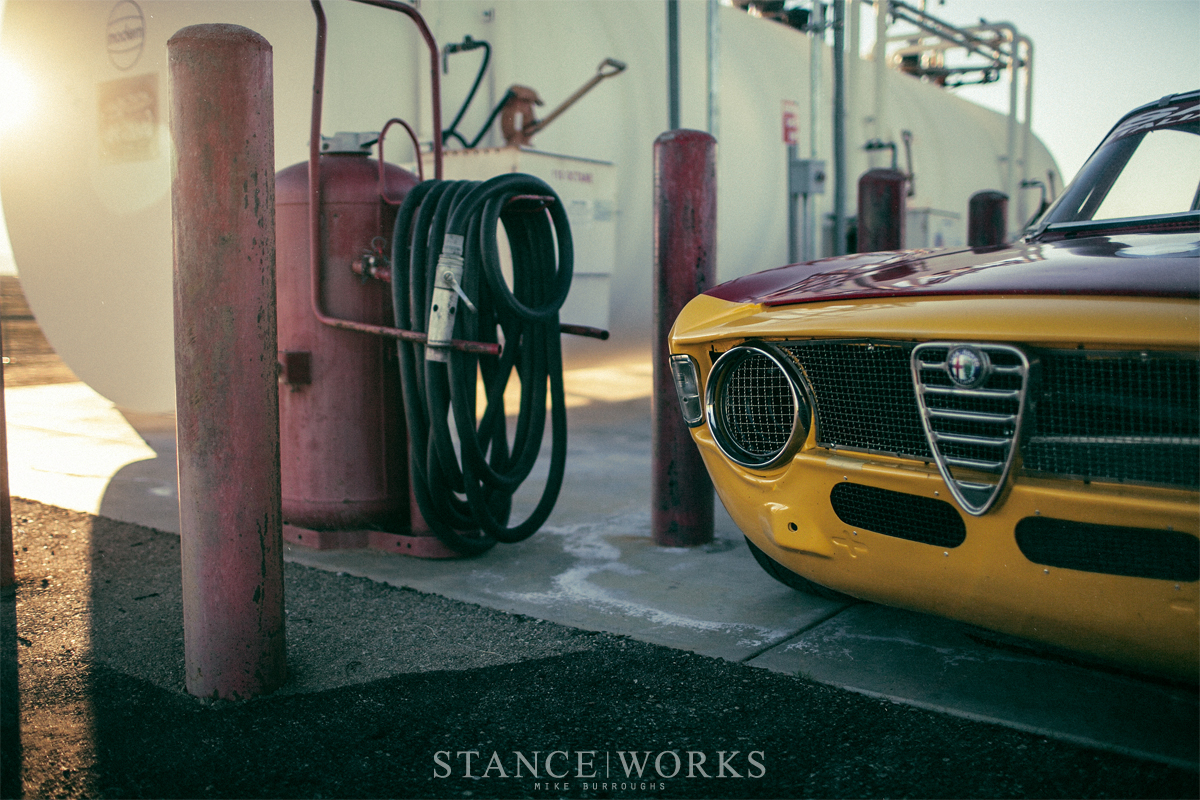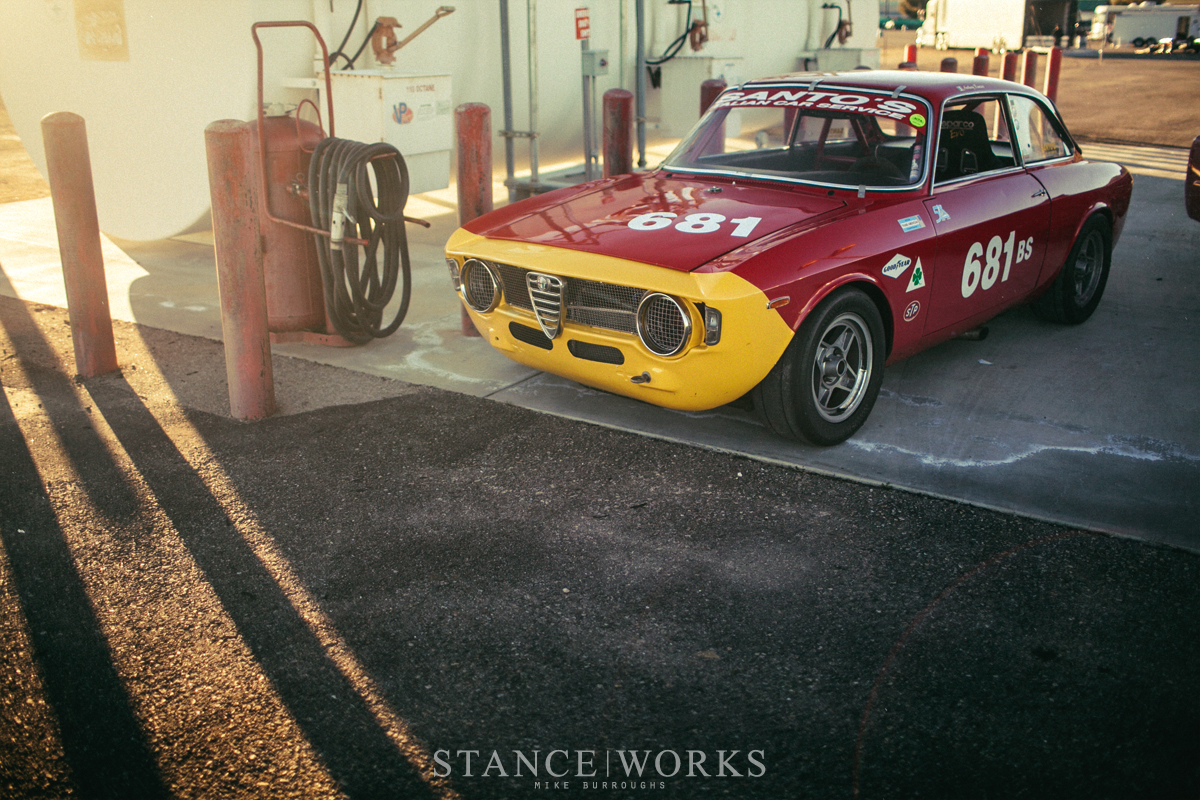 Even still, both Fabrizio and Anthony found fervor in their father's craft, and their affinity for their father's favorite marque followed suit. "The love for Alfa was something we developed naturally," Anthony says. Throughout the boys' childhood, Santo drove a 1974 Alfa Spider, equipped with hopped up carburetors and a loud exhaust. Some of Anthony's earliest memories include the sounds and screams of the Spider's four-cylinder, and the turbulence of the wind as it blew through the topless cabin of the car. Come 1984, Santo purchased a '64 Giulia Spider, which carried the young boys to and from school every day from pre-school through junior-high. On the weekends, Fabrizio and Anthony would get strapped into the passenger seat and taken to the racetrack. Naturally, it would be hard not to fall in love with the classic Italian brand.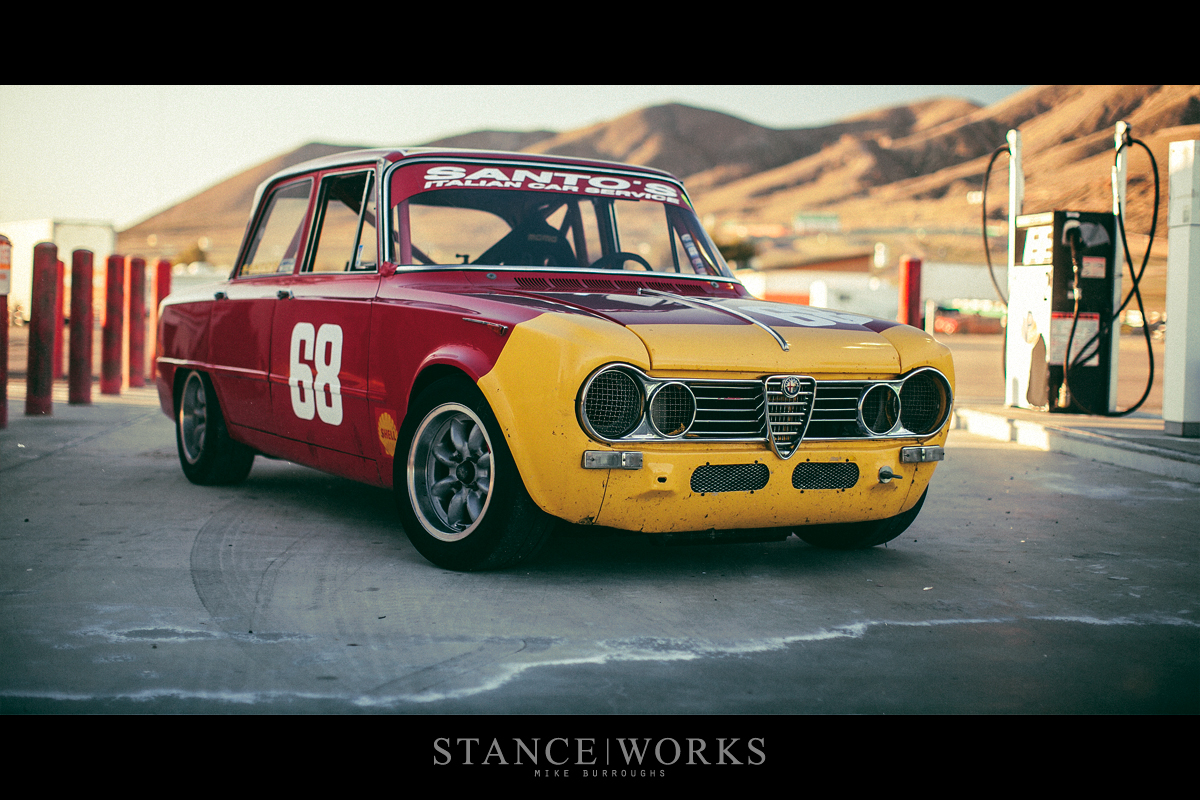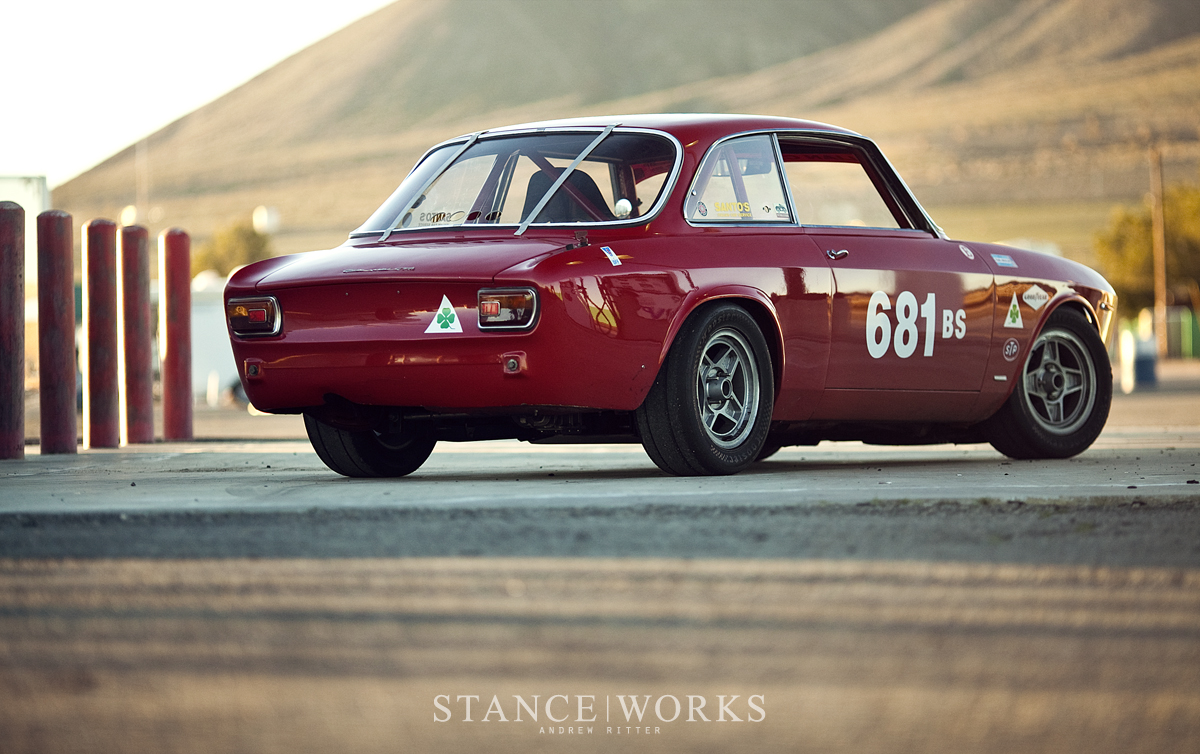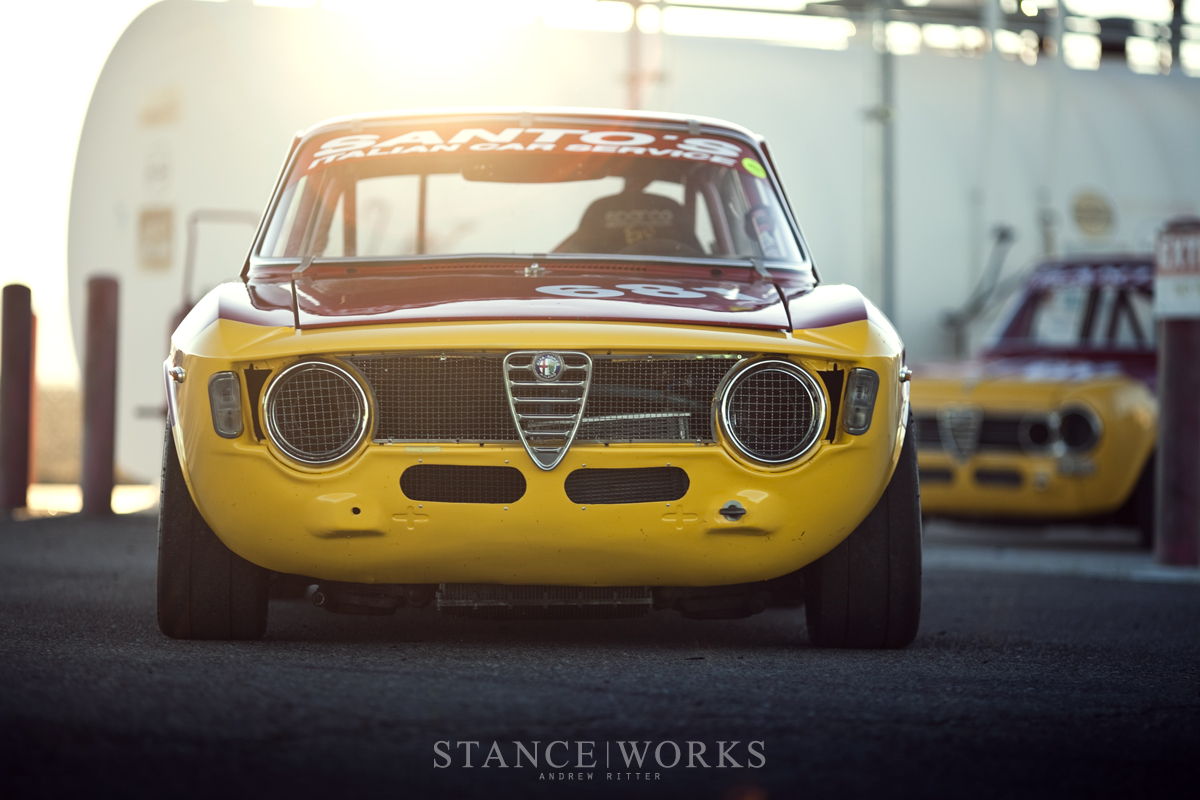 Fast forward a number of years, and you're just as likely to find the Rimicci brothers trackside, but now with Alfas of their own. For Anthony, a GTV (or in this case, a GT Junior) was the obvious choice form an early age. 16 years ago, Anthony spotted the car out of the corner of his eye, and insisted his father turn around so the two could get a better look. After some negotiating, the car went home with Anthony, and within days, the car was torn apart, ready to be built into the race car he envisioned. Anthony spent every dollar he had saved up, and the car was ready to race just a month after his high school graduation. Now, after more than a decade of racing, the car has won Anthony 5 championships in various categories, and is one of the winningest Alfas on the western side of the country.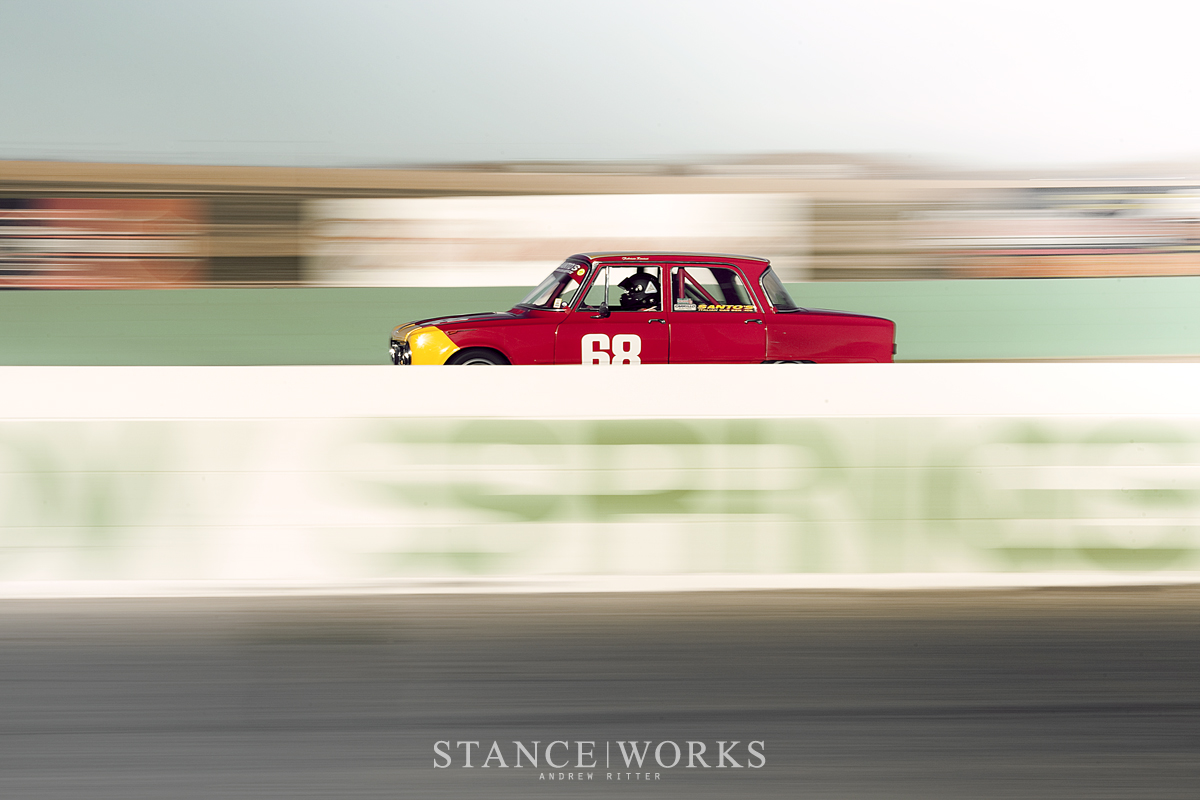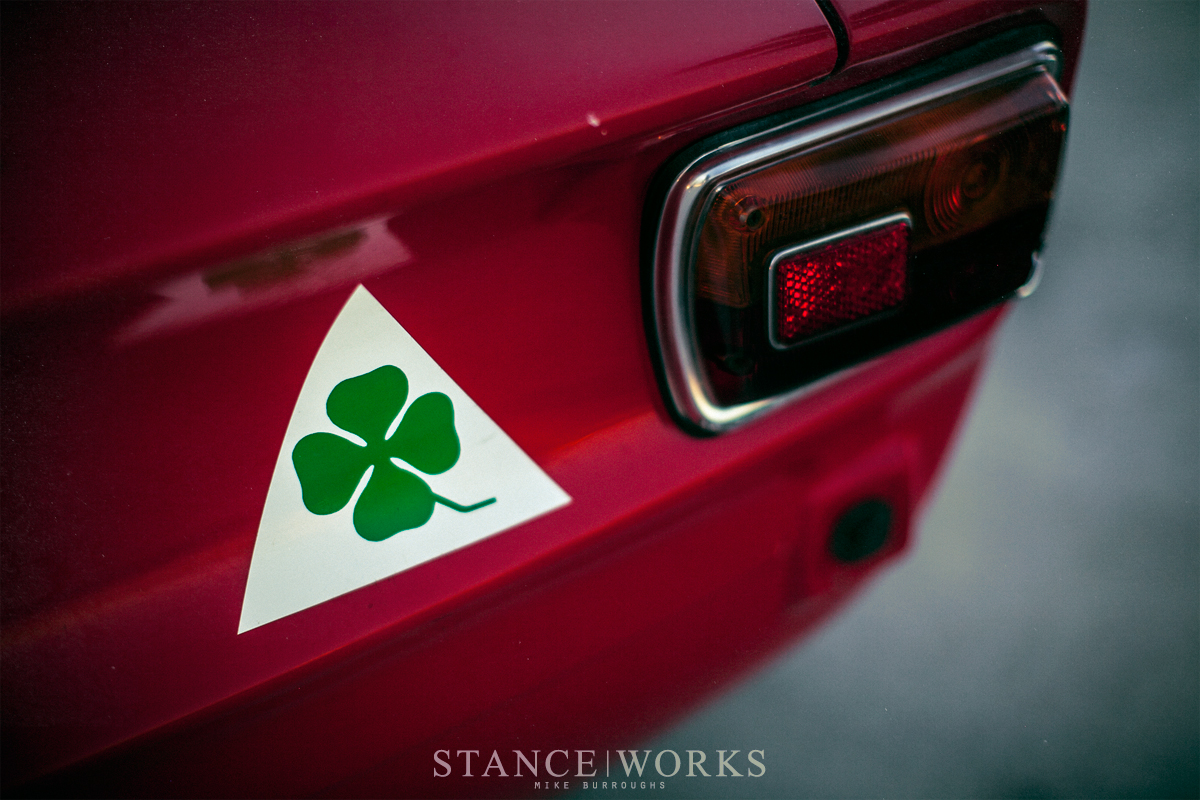 Fabrizio, on the other hand, had his heart set on something a bit different: the Giulia Sedan. A customer of Santo's had abandoned a Giulia Super in a storage lot, presenting the perfect platform for Fabrizio to dive into. Somehow, Fabrizio was able to negotiate a trade – just two bottles of Chianti – for the car as it sat. Just like his older brother, Fabrizio wasted no time in disassembling the car. His days after school throughout his senior year were spent building the car, and since its completion, the Giulia has earned quite the reputation. Many consider the sedan to be the fastest in the country, and few argue the point.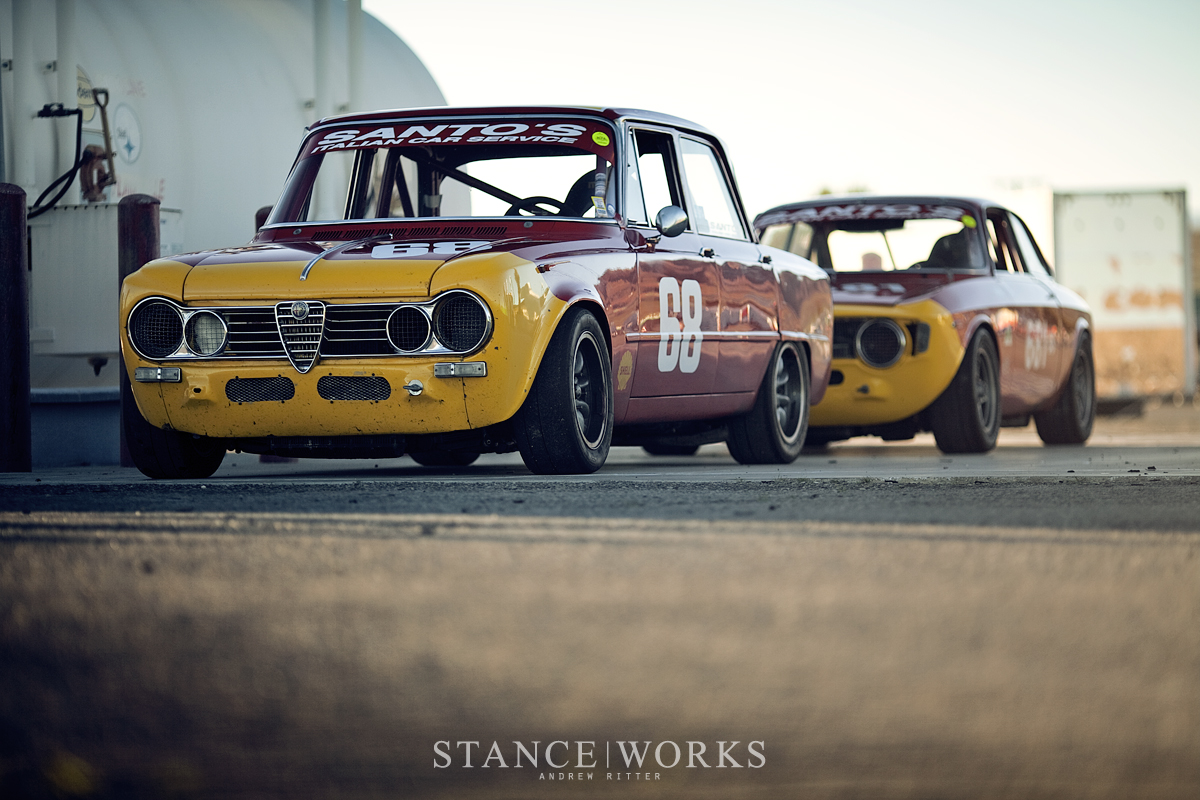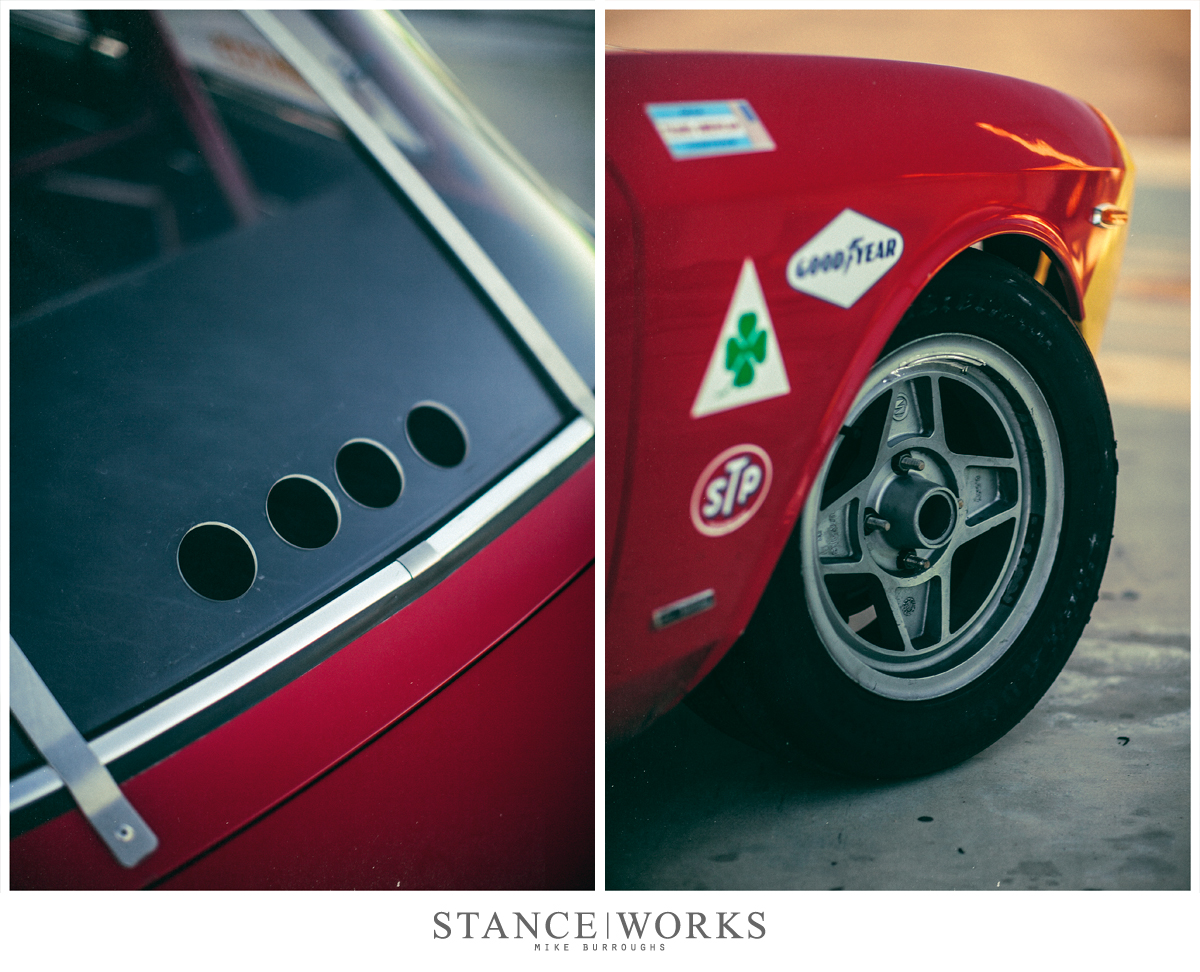 Both cars are built to spec, as lead by the 1972 SCCA B Sedan Rule Book. The cars are built accordingly, with today's safety features like the roll cages, seats, and harnesses, for good measure. Don't be mistaken though; neither car is remotely close to stock. Both cars have been fitted with the world-famous Alfa 2-liter, each built to cater to its respective chassis. The engines share much in common: knife-edged cranks, matching headwork, Weber 45 DCOEs, and Autodelta headers, but from there, the engines diverge. Fabrizio's Giulia Super utilizes a Colombo and Bariani 11.4mm lift cam, while Anthony's GT Junior runs a Megacycle 10.5mm lift cam. JE pistons versus Cosworth pistons are used respectively, both supplying 12:1 compression. The drivelines were built to match, each car receiving a set of gears to best suit local tracks here in Southern California. Both cars are fitted with single-disc clutches, and matching Spruell Racing aluminum flywheeels. The cars both supply power to the asphalt through OS Giken 4.56 ratio limited slip differentials.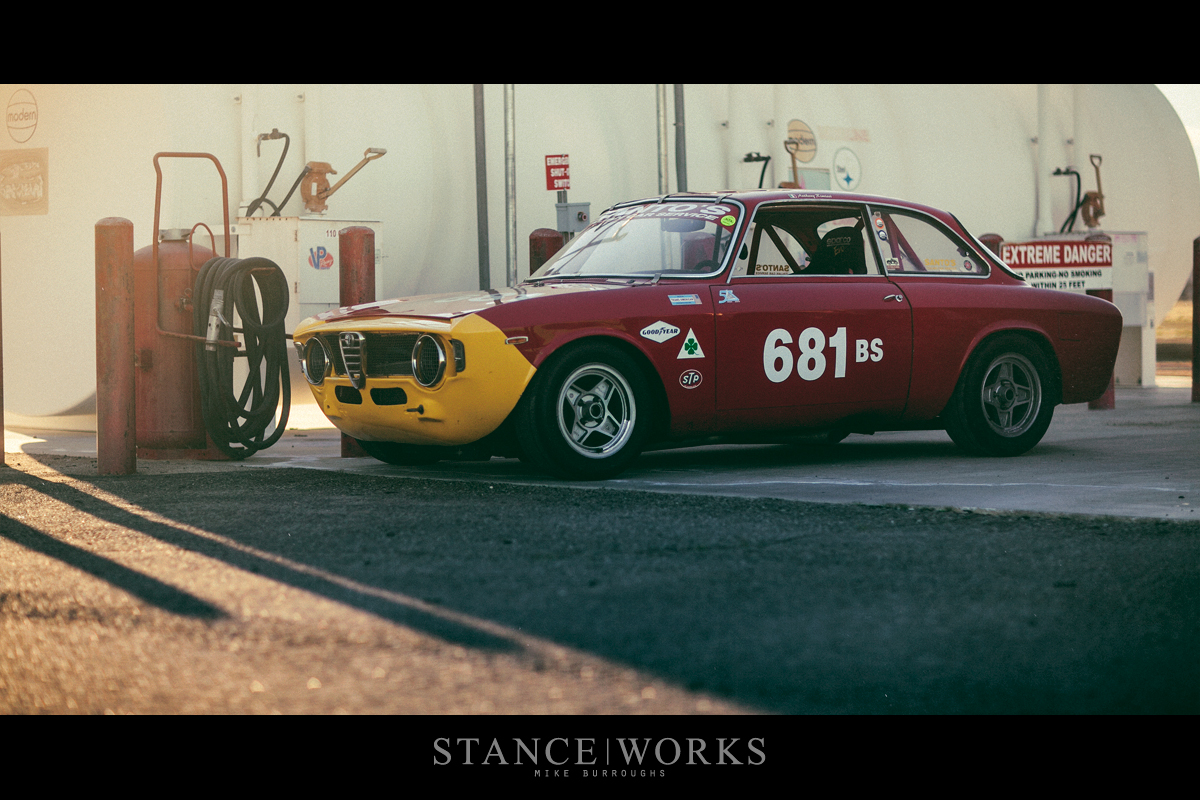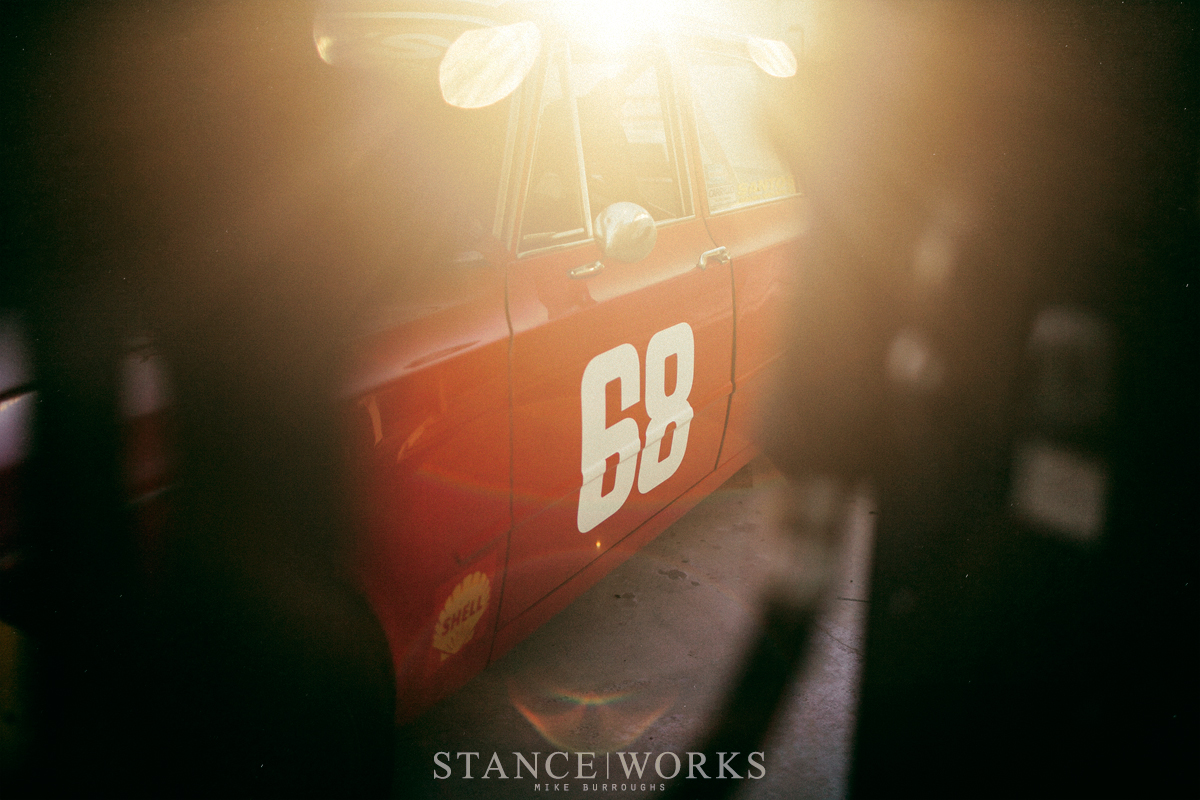 The brothers' cars are fitted with similar suspension systems: Ward & Deane Racing springs paired with Koni Sport adjustable shocks. Modifications such as poly bushings, heim joints, and panhard bars help localize and balance the components tremendously. Both cars, surprisingly, were offered with disc brakes front and rear from the factory, giving both a head start in the stopping department, however, ATE discs and calipers replace the stock units.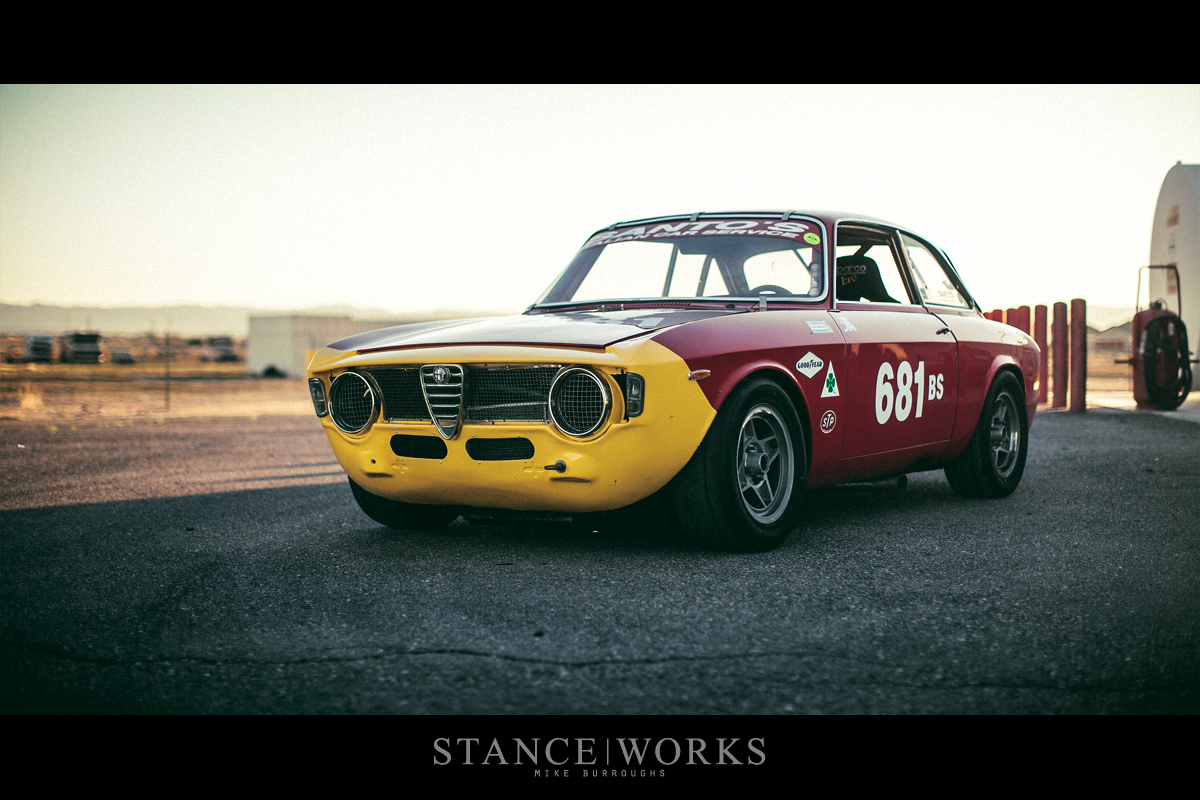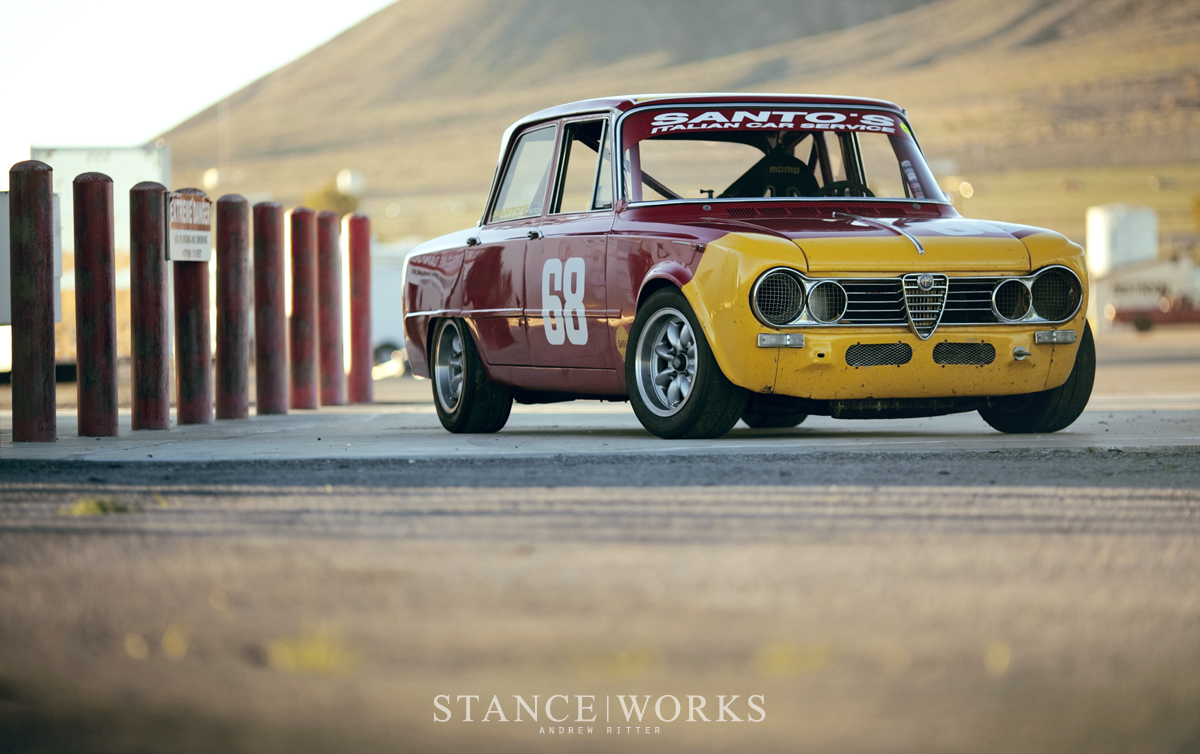 On track, the Rimiccis fight with a sense of familial competition. While the goal is to bring both cars home without scratches, they find themselves attempting to outdo each other regularly, often in front, with the pack trailing behind them. They're sure to leave each other room, and work together on their routes through traffic, but in the end bragging rights at the following family dinner still carry a heavy weight. "If you want to know who's faster, I'd say it's a crap shoot," says Anthony. Their lap times are always competitive, and their cars are similarly prepared. The GT Junior steals the corners, but the Giulia Super's more-developed driveline gives it an edge on the straight, meaning the cars always end up nose-to-tail.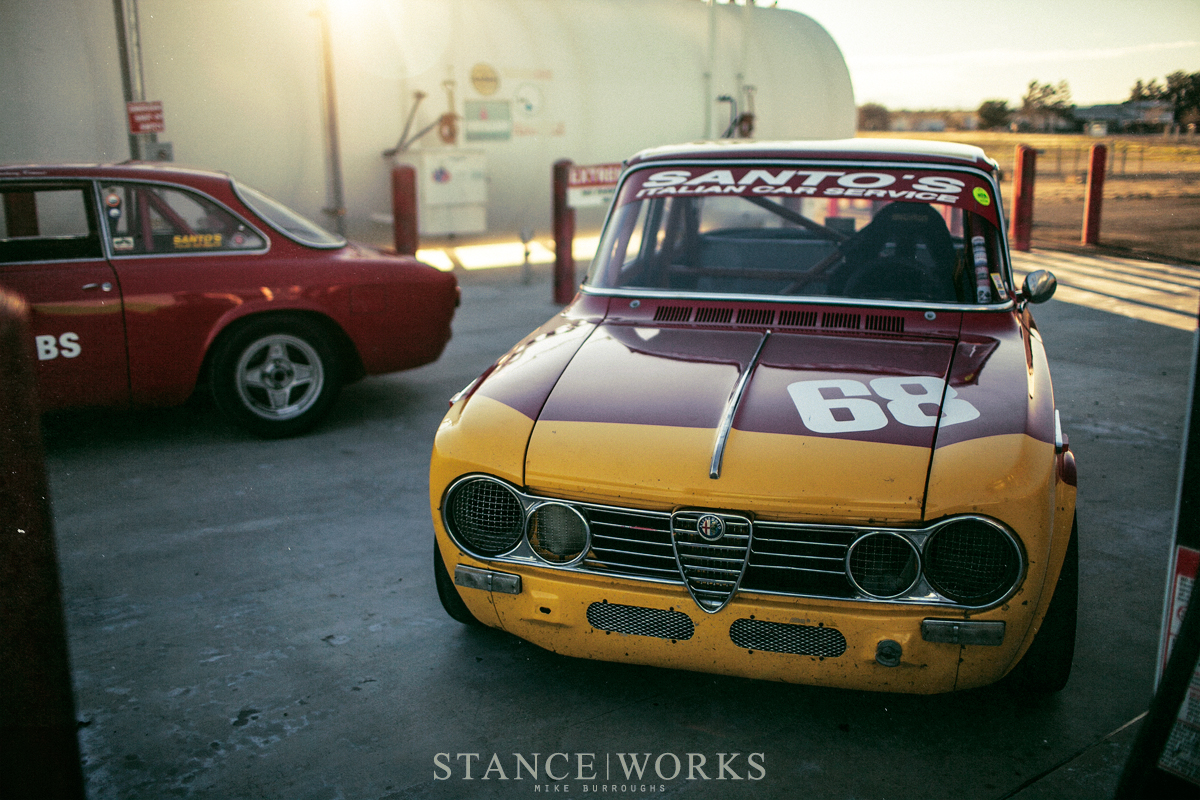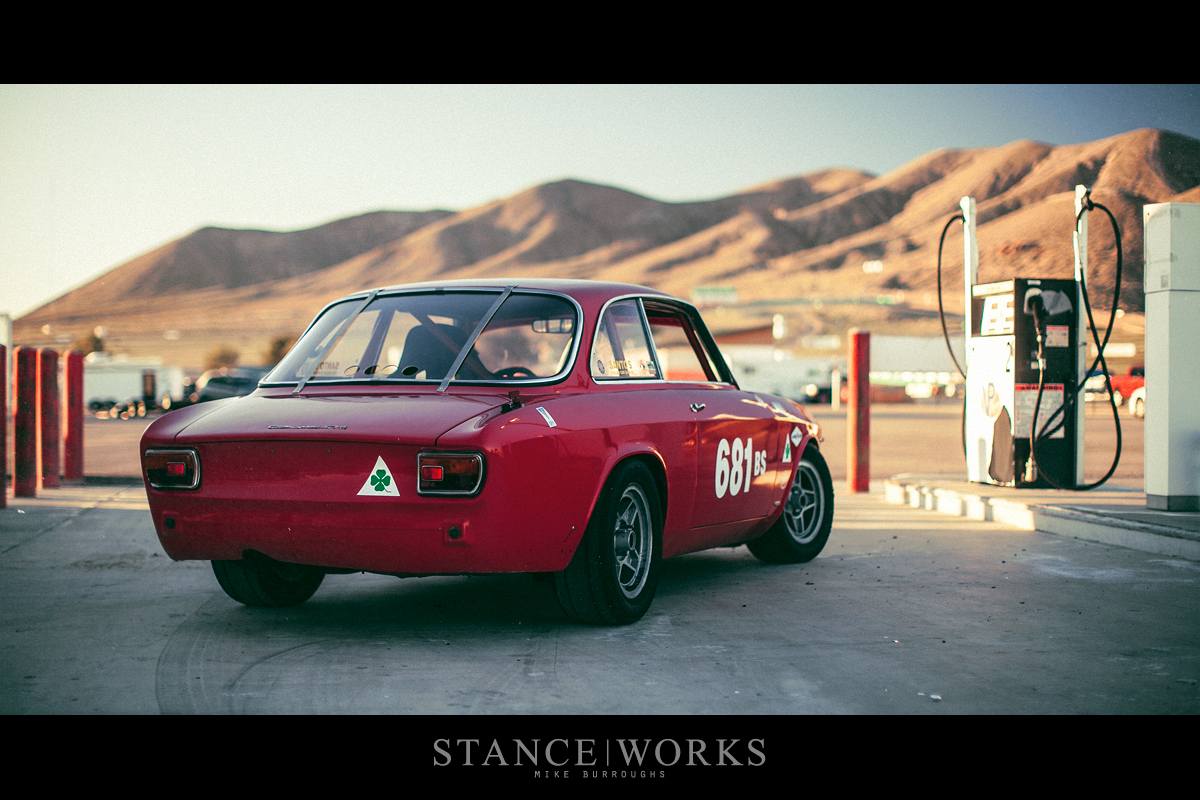 After a countless number of track days, the matching pair of Alfas sport a patina only earned by experience, and with decades of track time between them, the boys aren't keen on changing them any time soon. "In 20 years, if you see the two cars, they will  probably look the same," I'm told. The same goes for the shop, as well. As Santo's Italian Car Service comes into Anthony's hands, he plans to continue the focus on service, restoration, and of course, race prep too. Weekends will continue to earn their track time, and chances are, the duo of Rimicci Alfas will too. There's a reason Alfa Romeo enthusiasts have the reputation they do; Fabrizio and Anthony have shown us why. Now to find a pair of our own…