I like to think of myself as a true car guy. I work in the car industry, and when I am not busy designing the future of transportation, I am at the track photographing classic races, or in an old warehouse somewhere shooting grungy shots of a friends car. The petrol that runs in my veins could only have come from one place: my father. He is a car nut too. From a young age, he spent his free time working in his father's repair shop fixing cars. From generation to generation this bug gets passed on, which is evident at all racetracks around the world. Grandfather, father and son all watching together, passing knowledge from one to the next.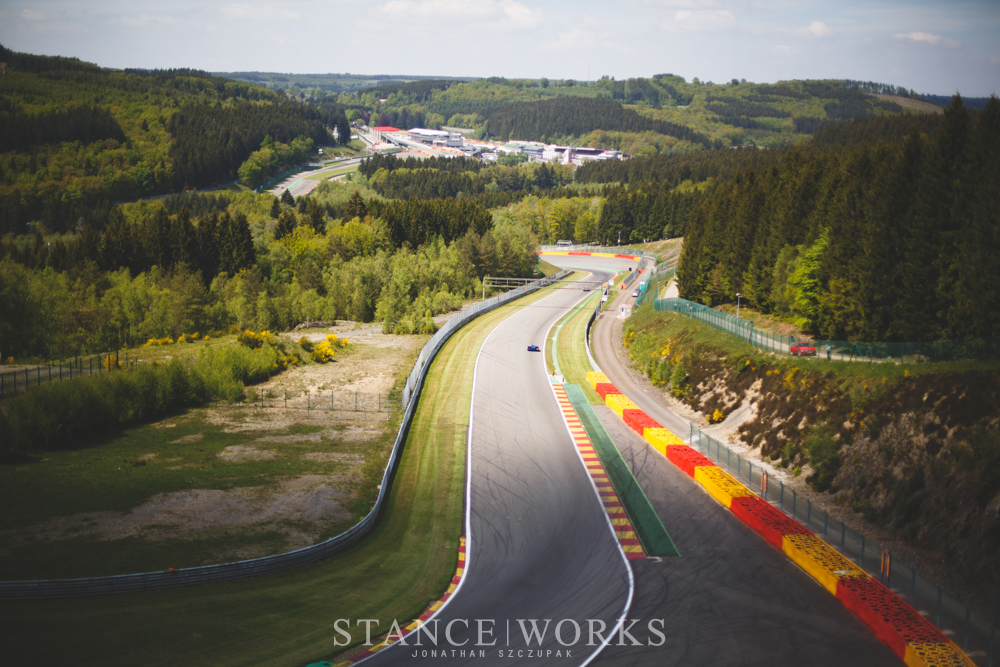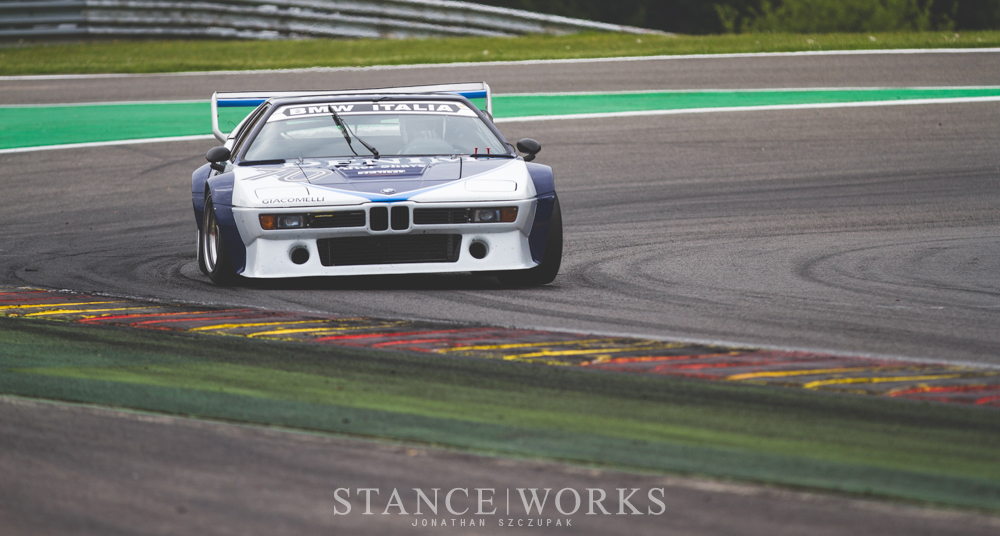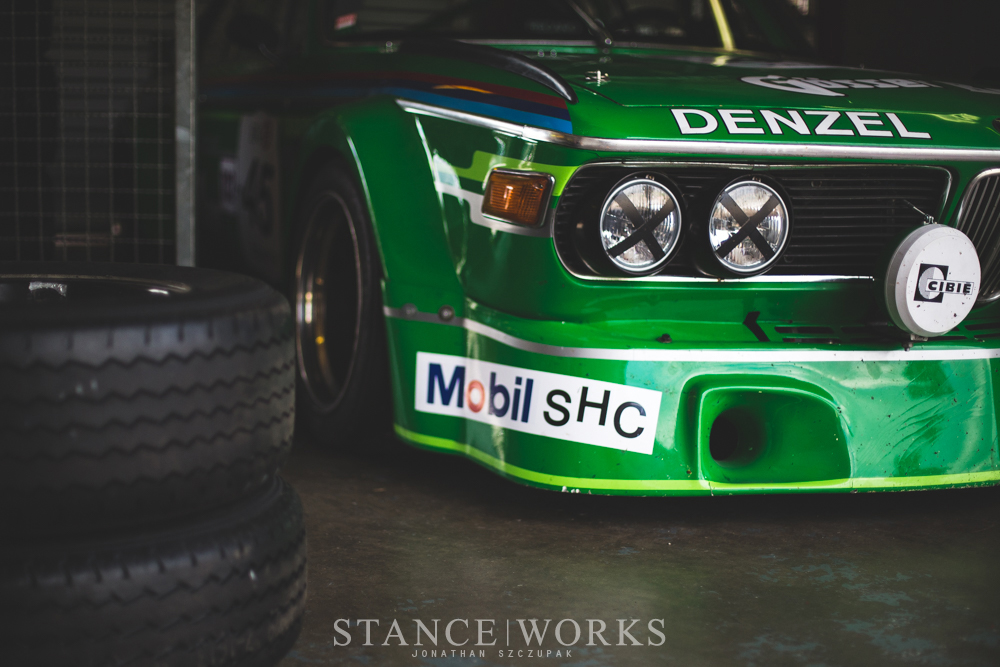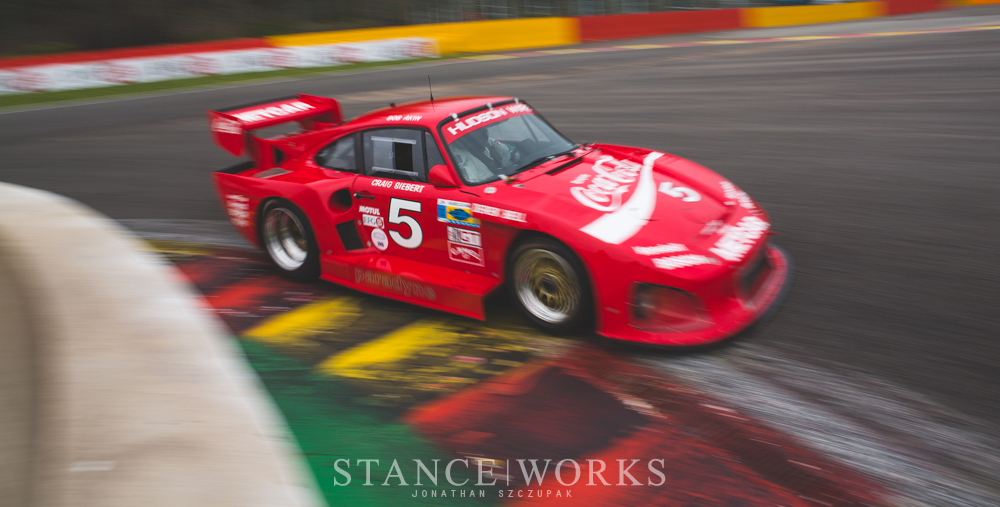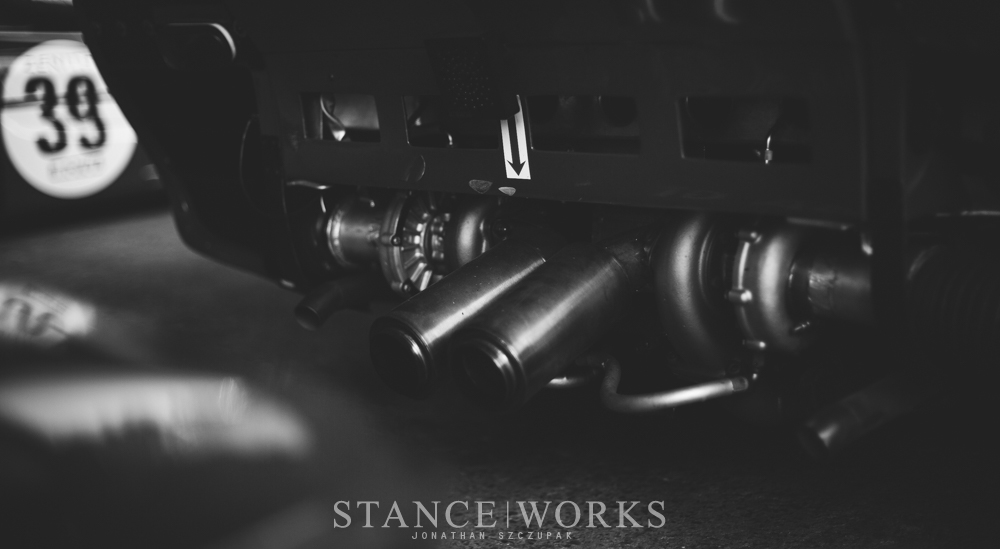 However, it's been some time since I have been able to share some quality race action with my father. When I was young, we traveled to Le Mans and almost every British Touring Car event we could manage. We would sit and watch Senna fly around Silverstone, his iconic helmet whizzing by as my dad explained everything there was to know about race cars at the time.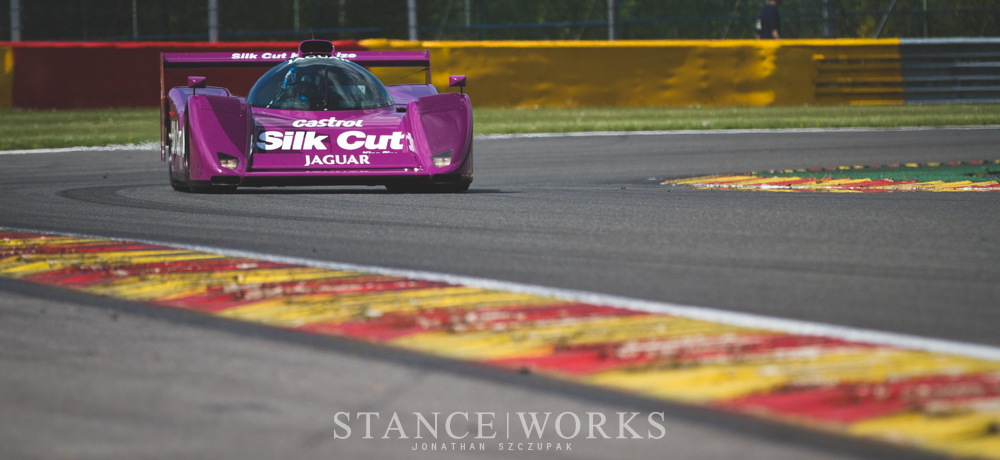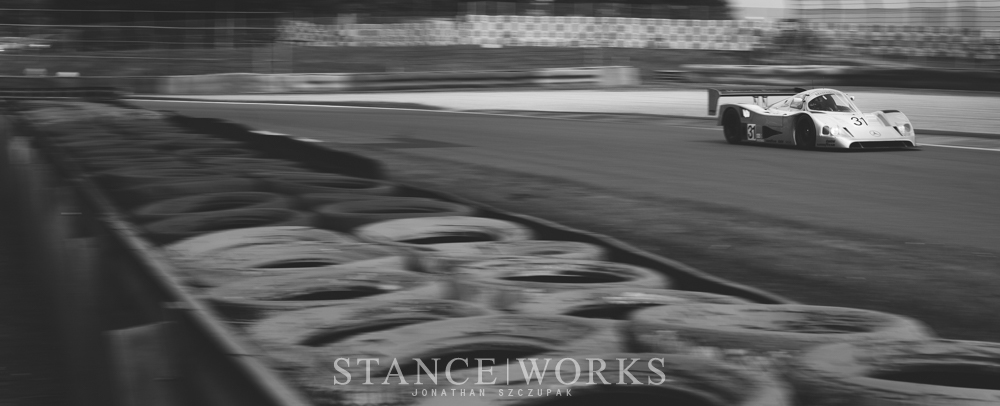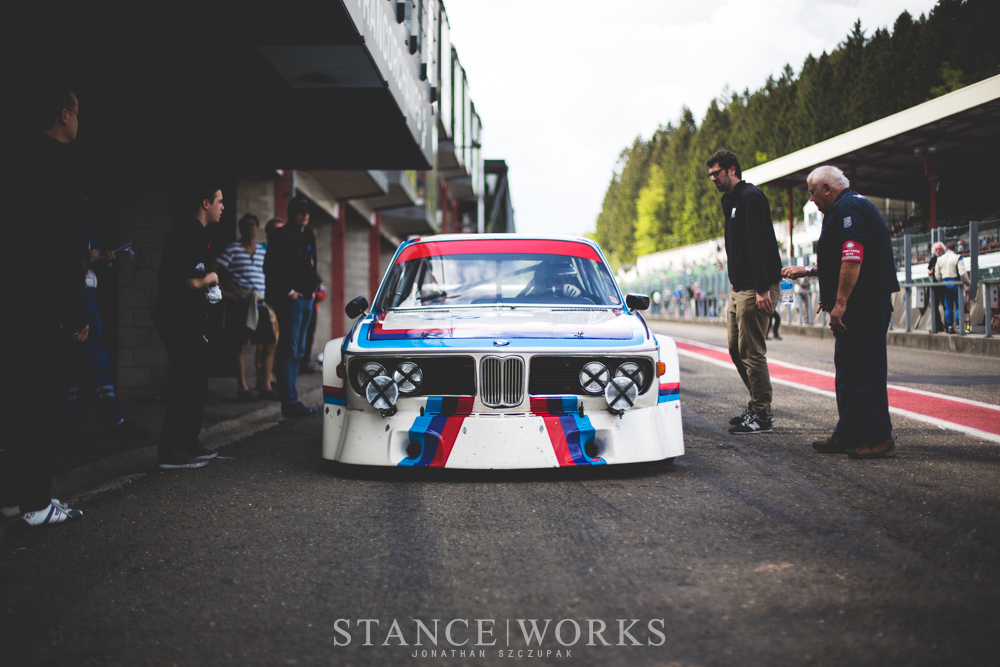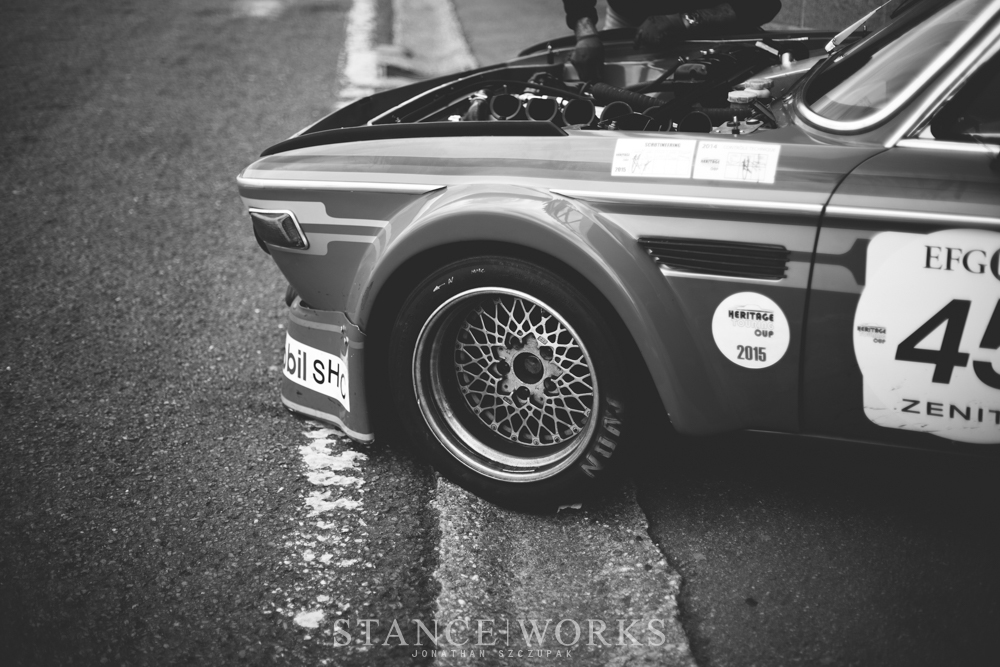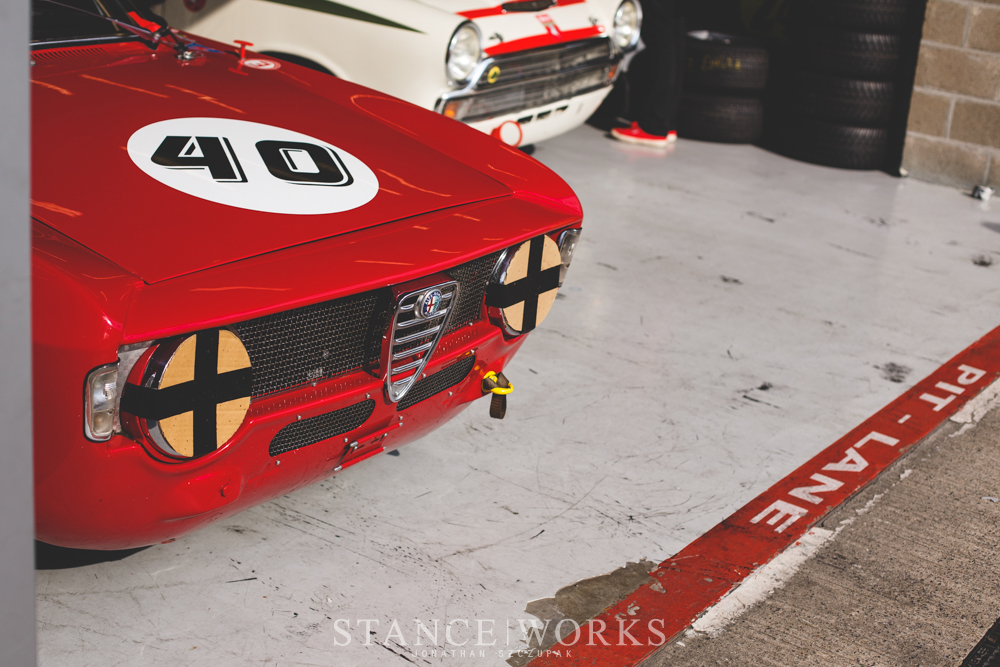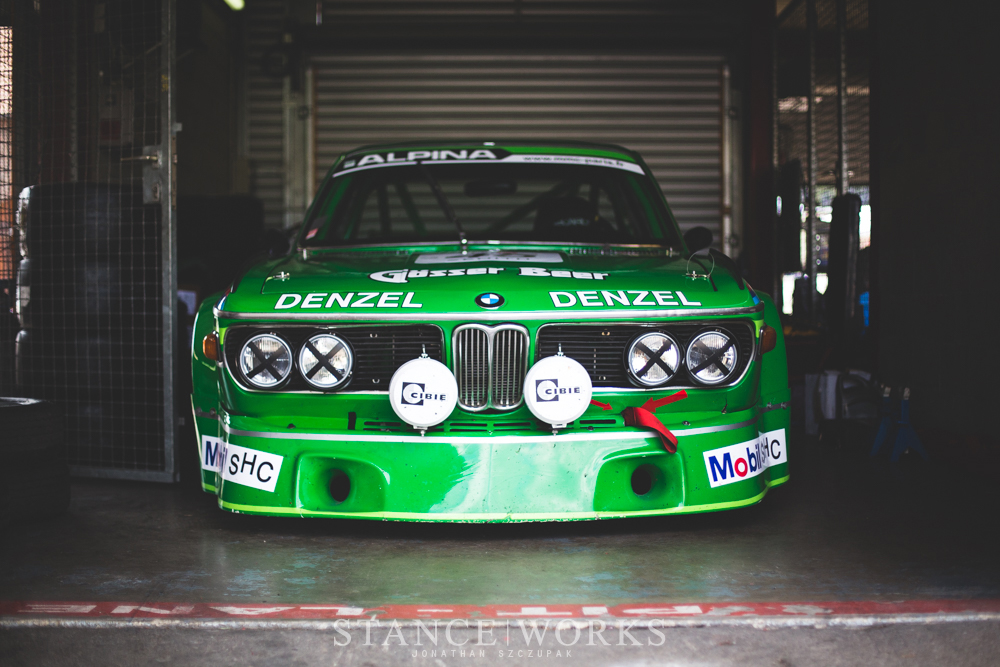 Luckily for me those days are not gone, and my dad still craves the smell of race fumes in the morning. So it wasn't too hard to convince him to take a few days out of his busy schedule and head over to Spa to enjoy some spectacular classic racing.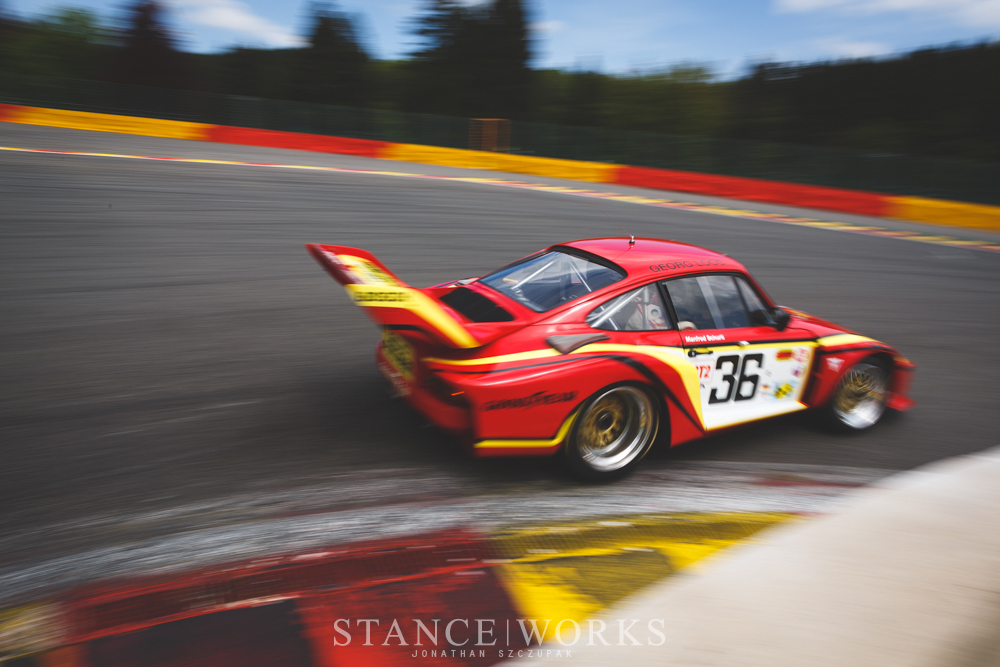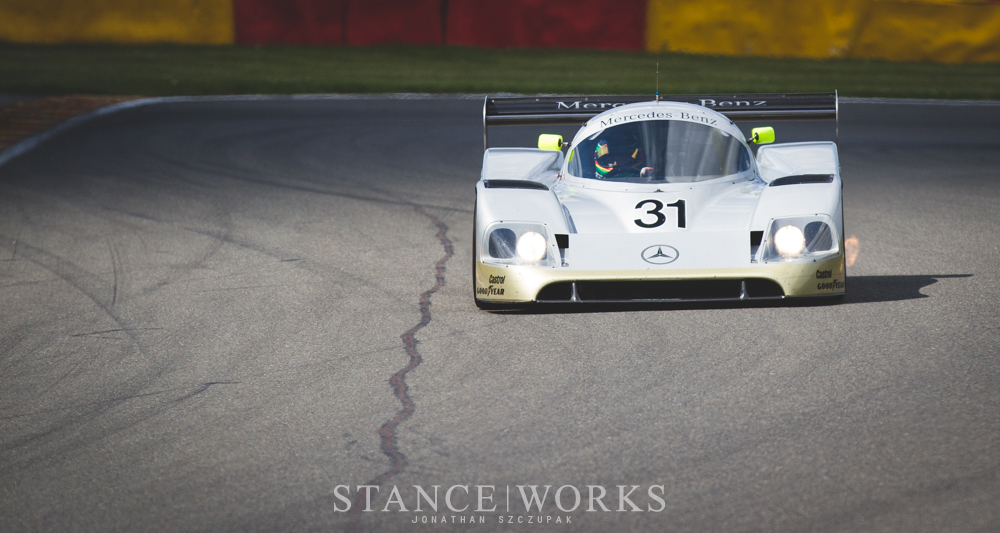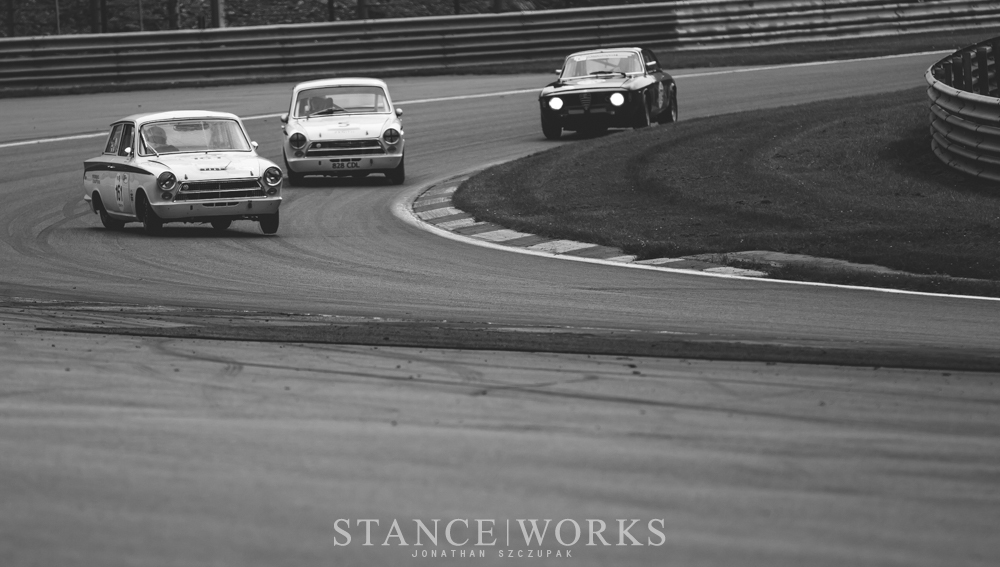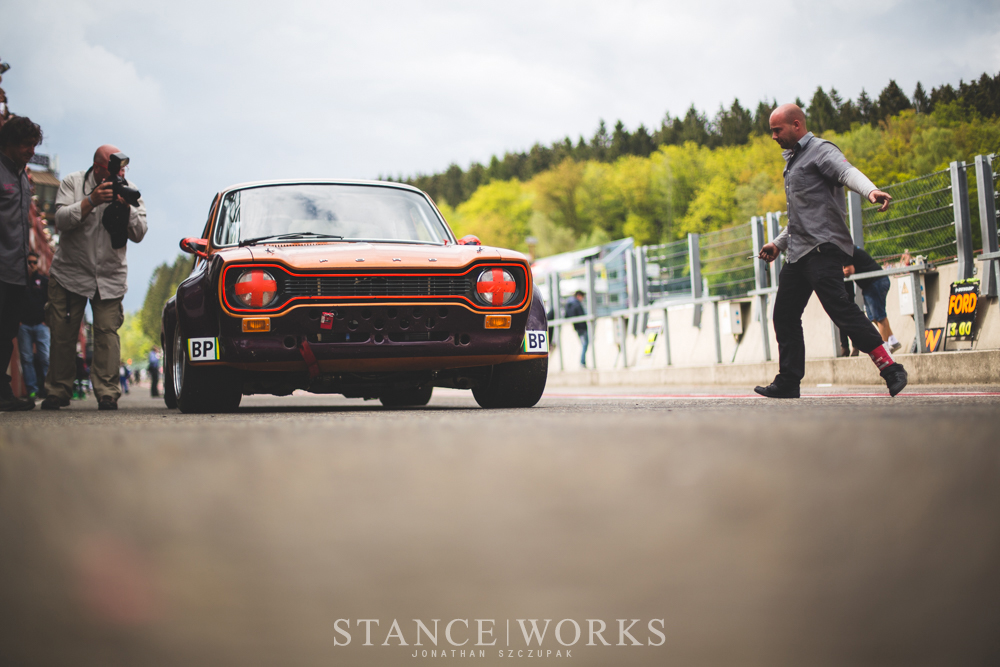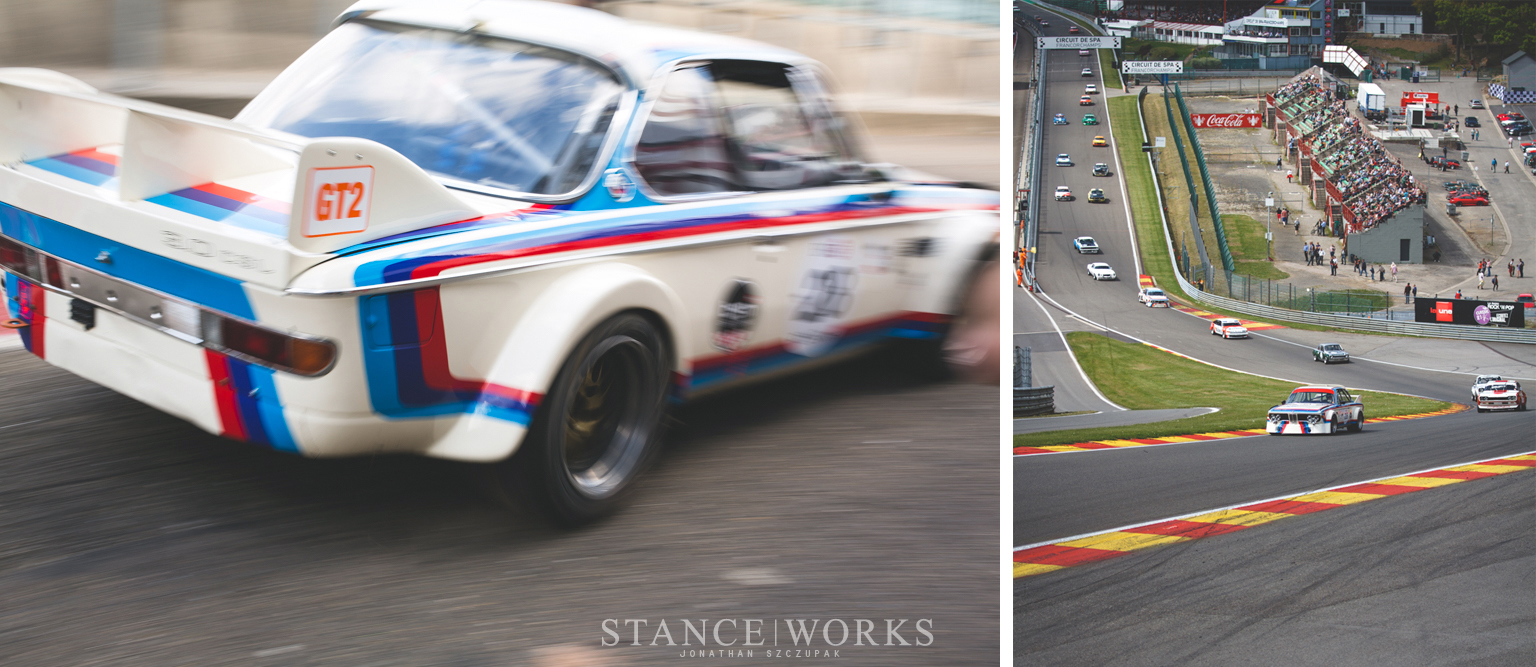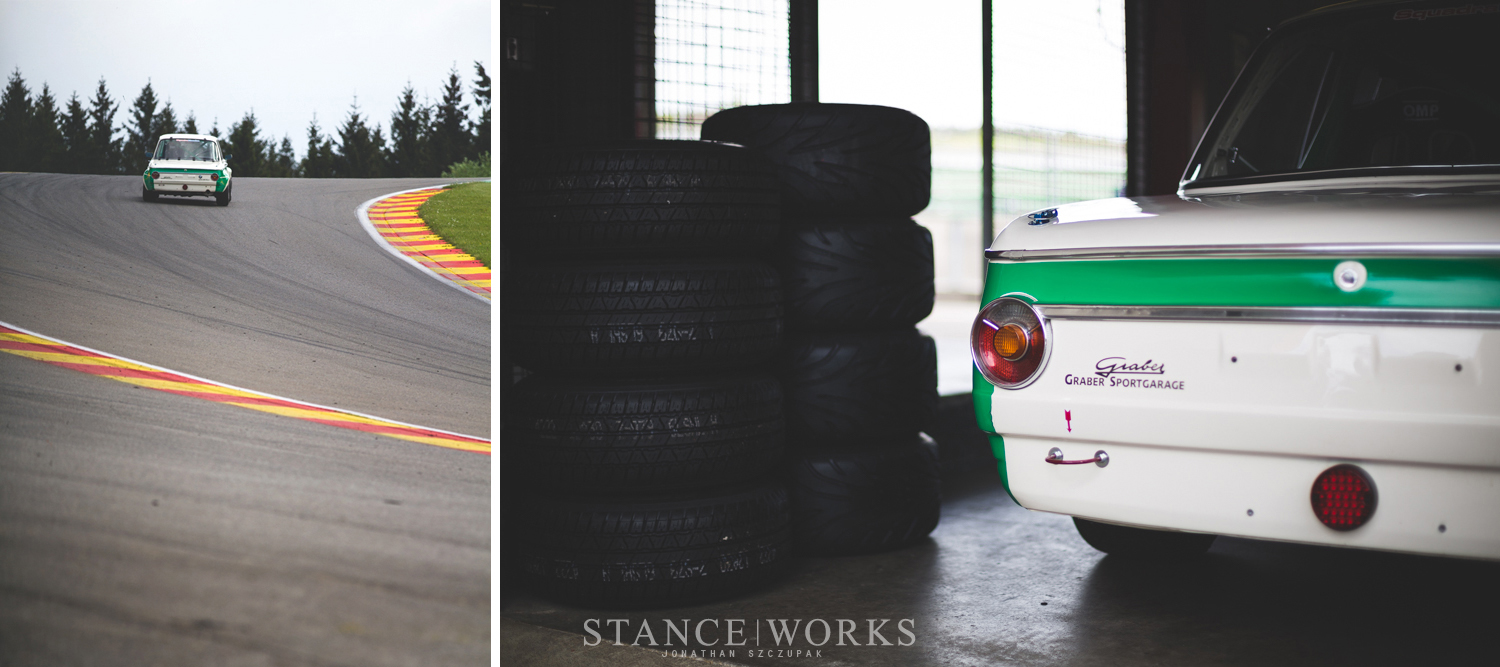 You forget when you go to so many classic racing events (I am spoilt – I know) just how damn good they are. The key is that you need to go with someone new to see their face light up with excitement and joy. As much as I try to capture all the sights, movement and emotion that I can in my photography, what is missing is the smell and sounds. The high pitched whine of an old Lotus Cortina or the slightly exaggerated rumble of an old Corvette, can be heard for miles around. The sounds seem to bounce and echo through out the valley of Francorchamps. It's these sounds that put that smile on his face and mine.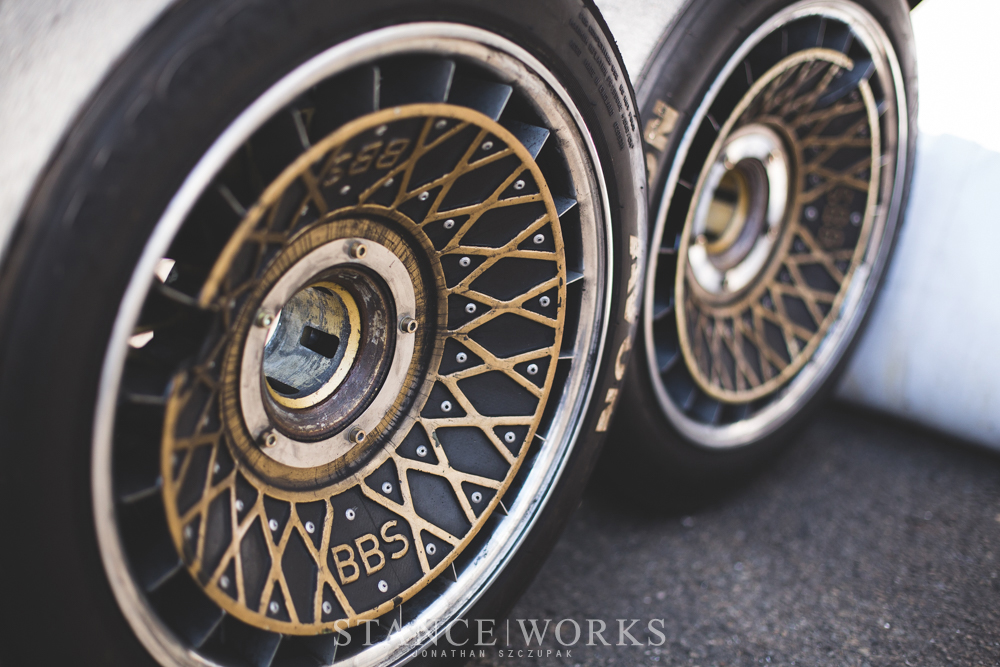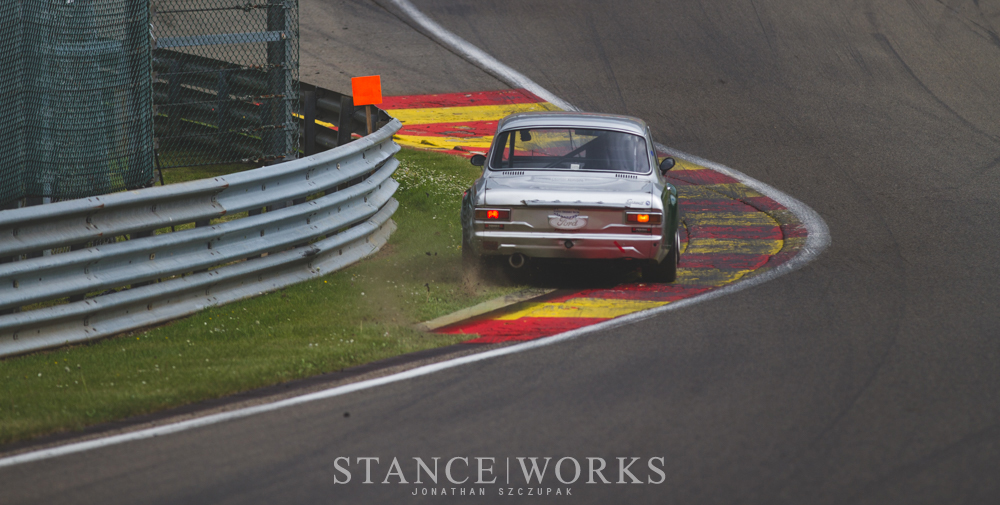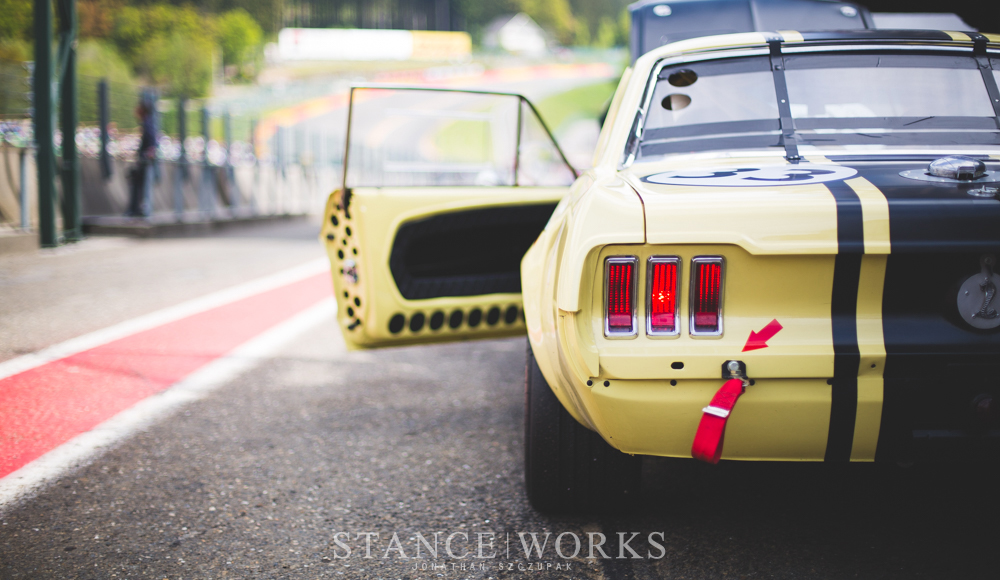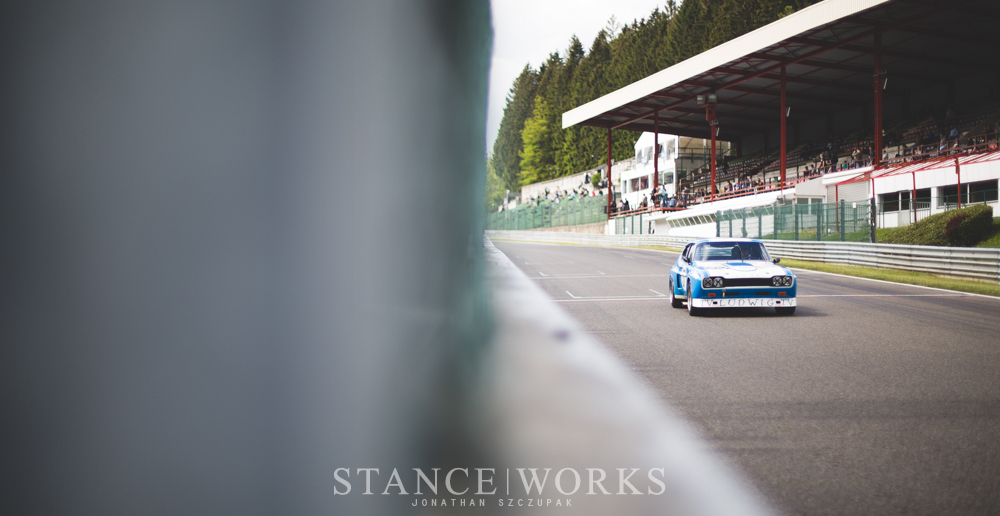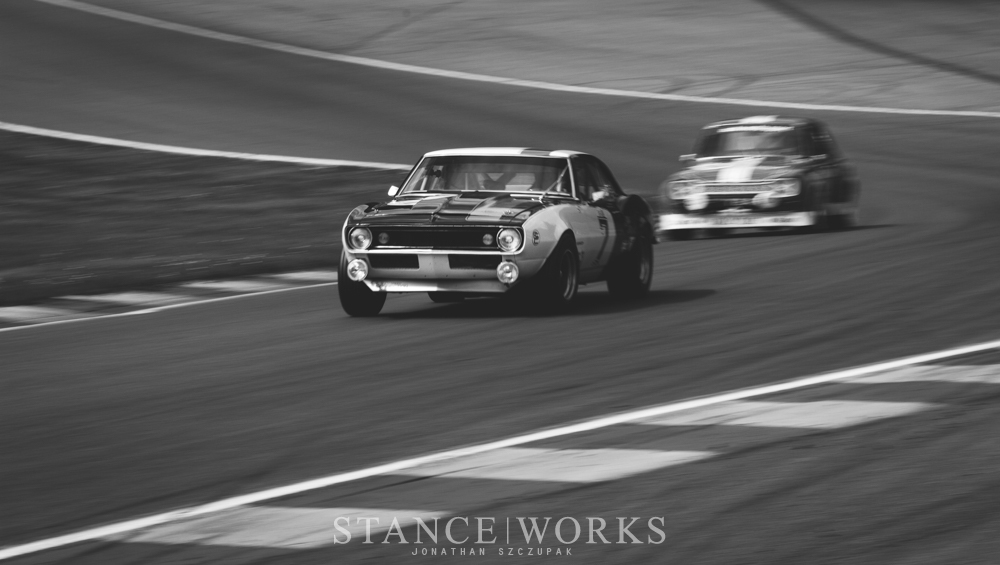 What makes Spa Classic special is the diversity of racing. You get to see everything from multi-million dollar Ferraris battle it out to Group-C fire spitting madness. There is also a bit of everything in between. With over 250 cars on track spread between 7 grids, the variety was fantastic. A crowd favorite and probably my father's favorite would be the "Heritage Touring Cup." It reminded the crowd of the bygone days of the Spa 24 Hours when, not so long ago, the Belgian endurance classic was reserved for series production cars.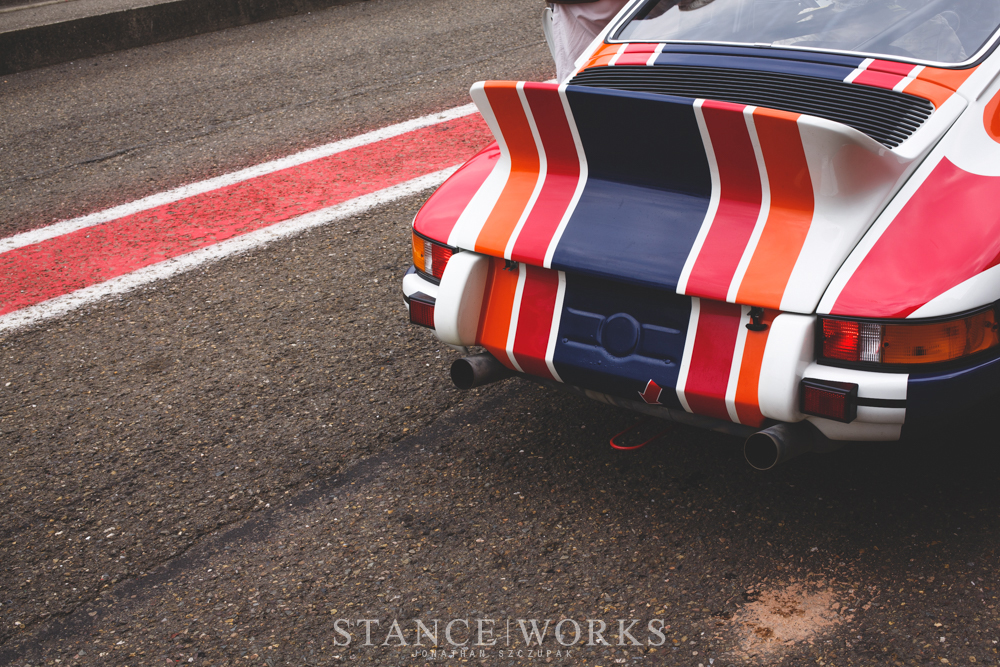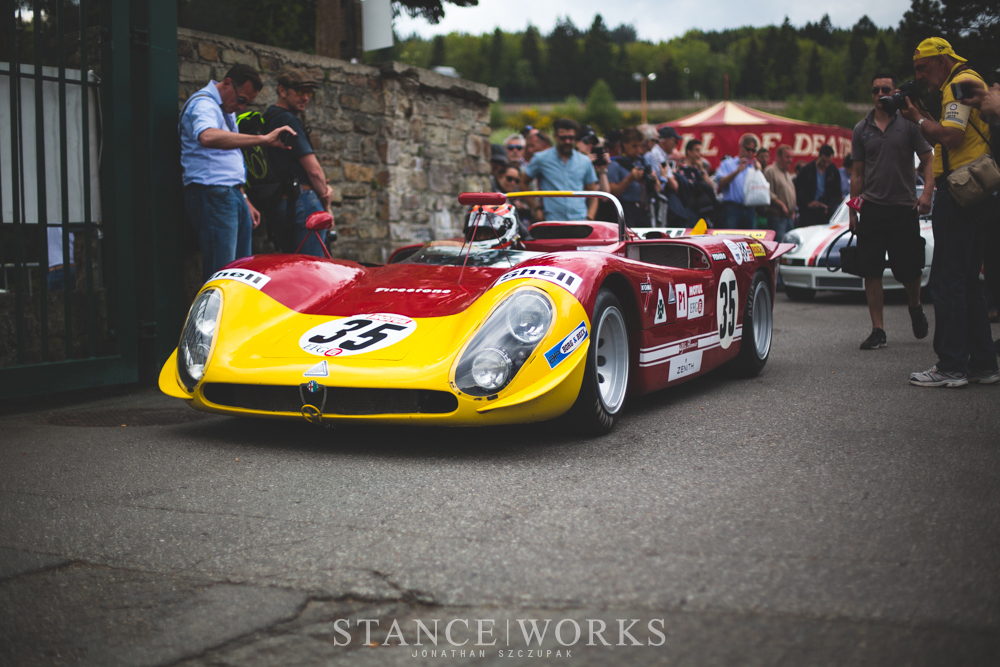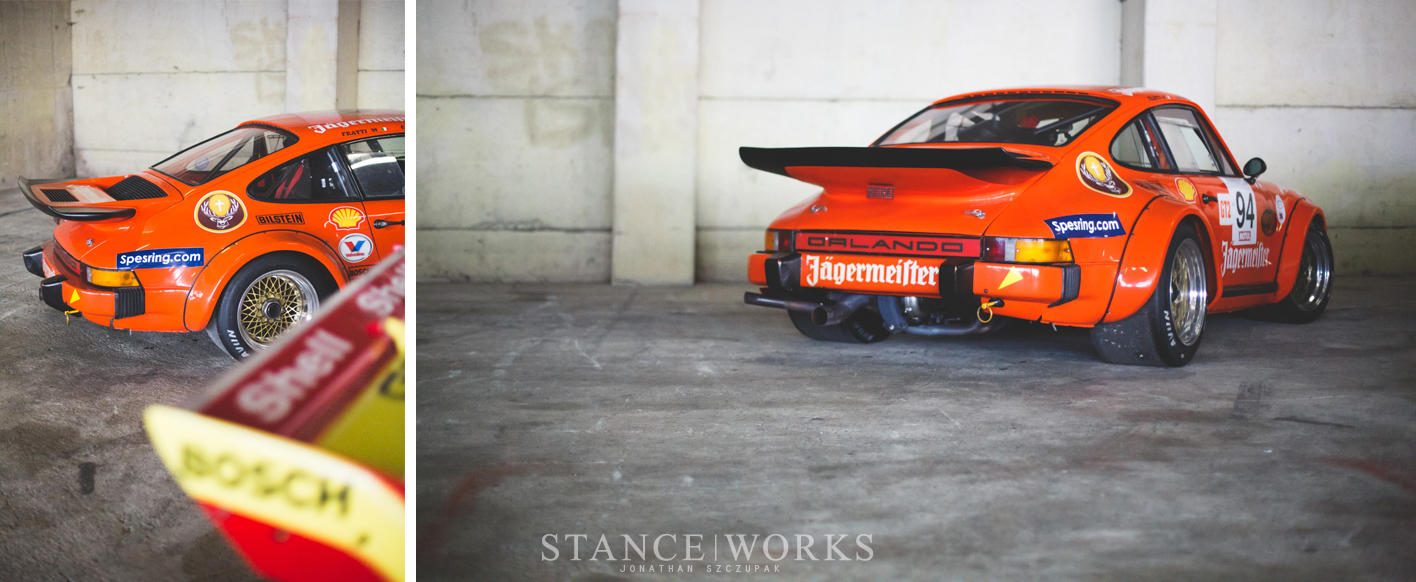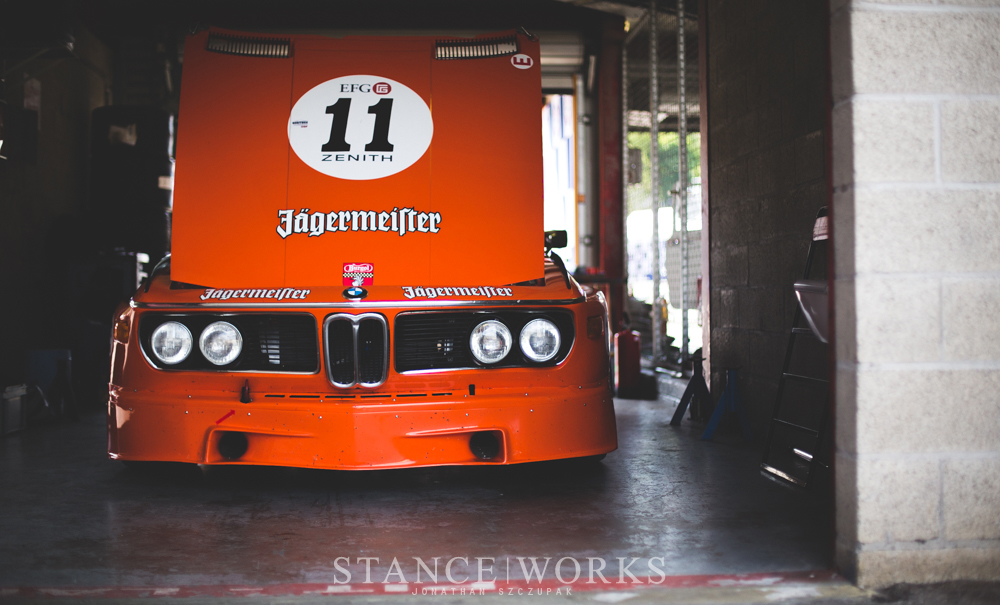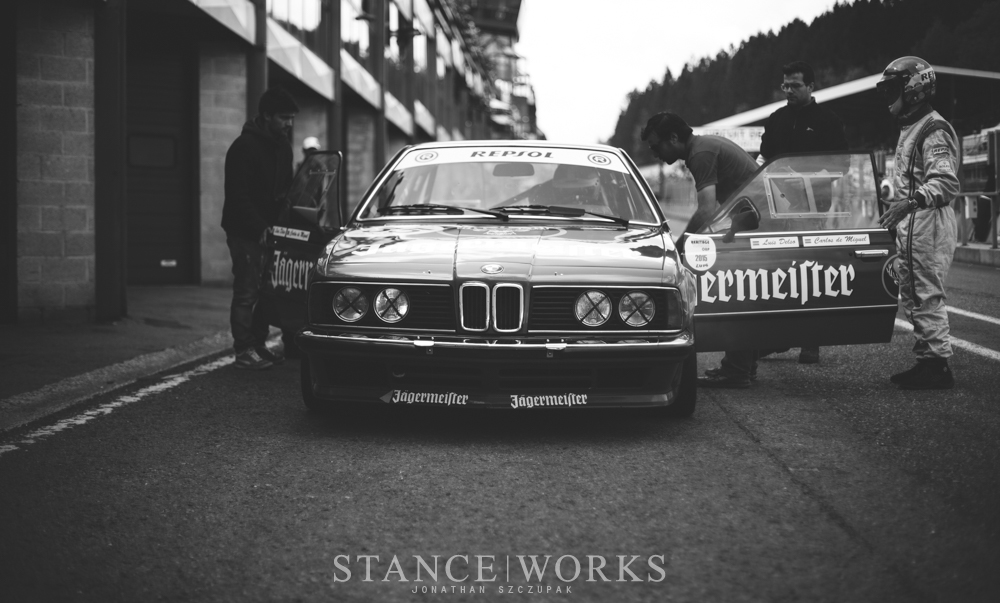 In the 24-hour event, drivers in BMW 3.0 CSLs, Rover Vitesses, Ford Capris, an so on… battled it out both through the day and night.  To replicate these conditions at Spa Classic, one of the heats took place late on Saturday evening, creating a magical ambiance, and for me, one of the most exciting races. Especially as the top 3 positions were dominated by racing Ford Capris. A fantastic sight to see if you are a Ford fan in Europe.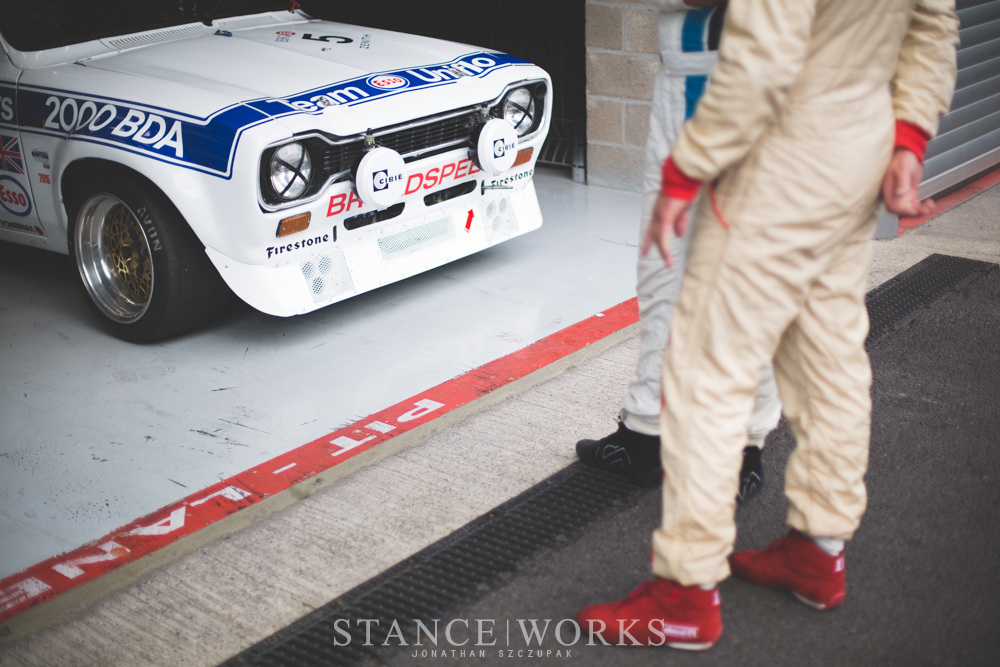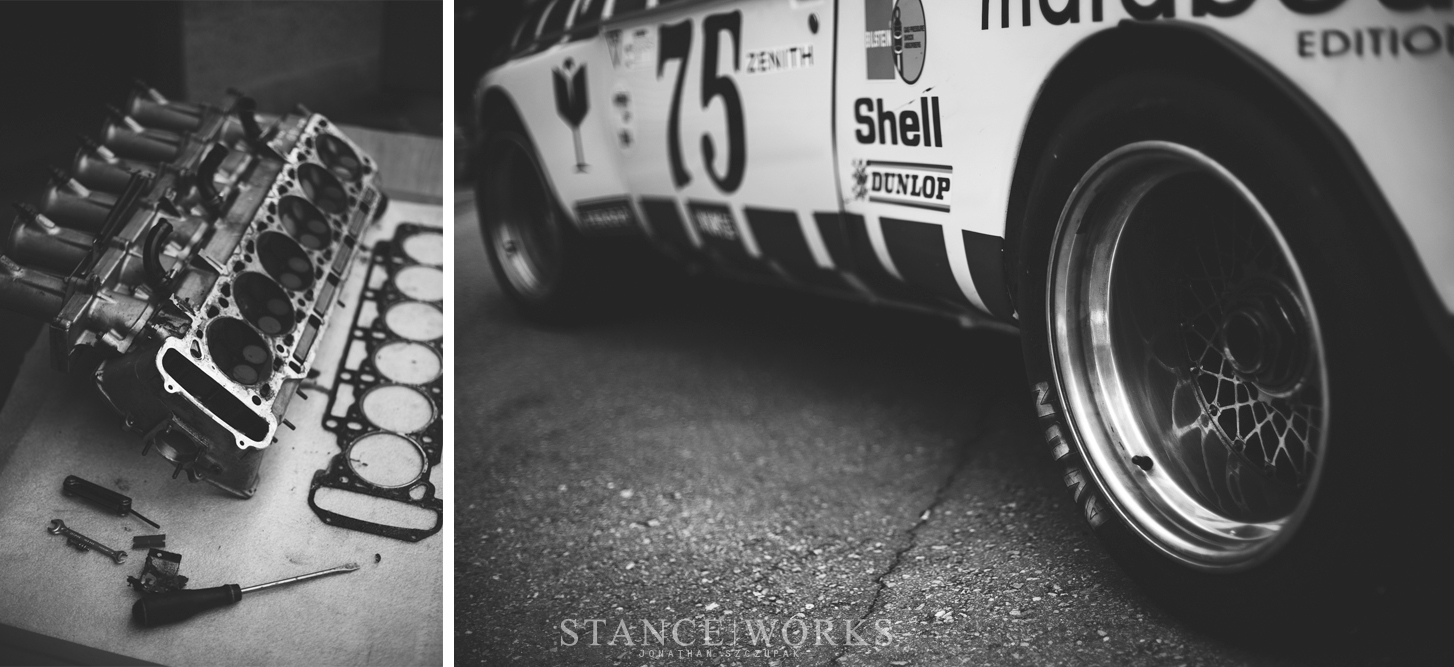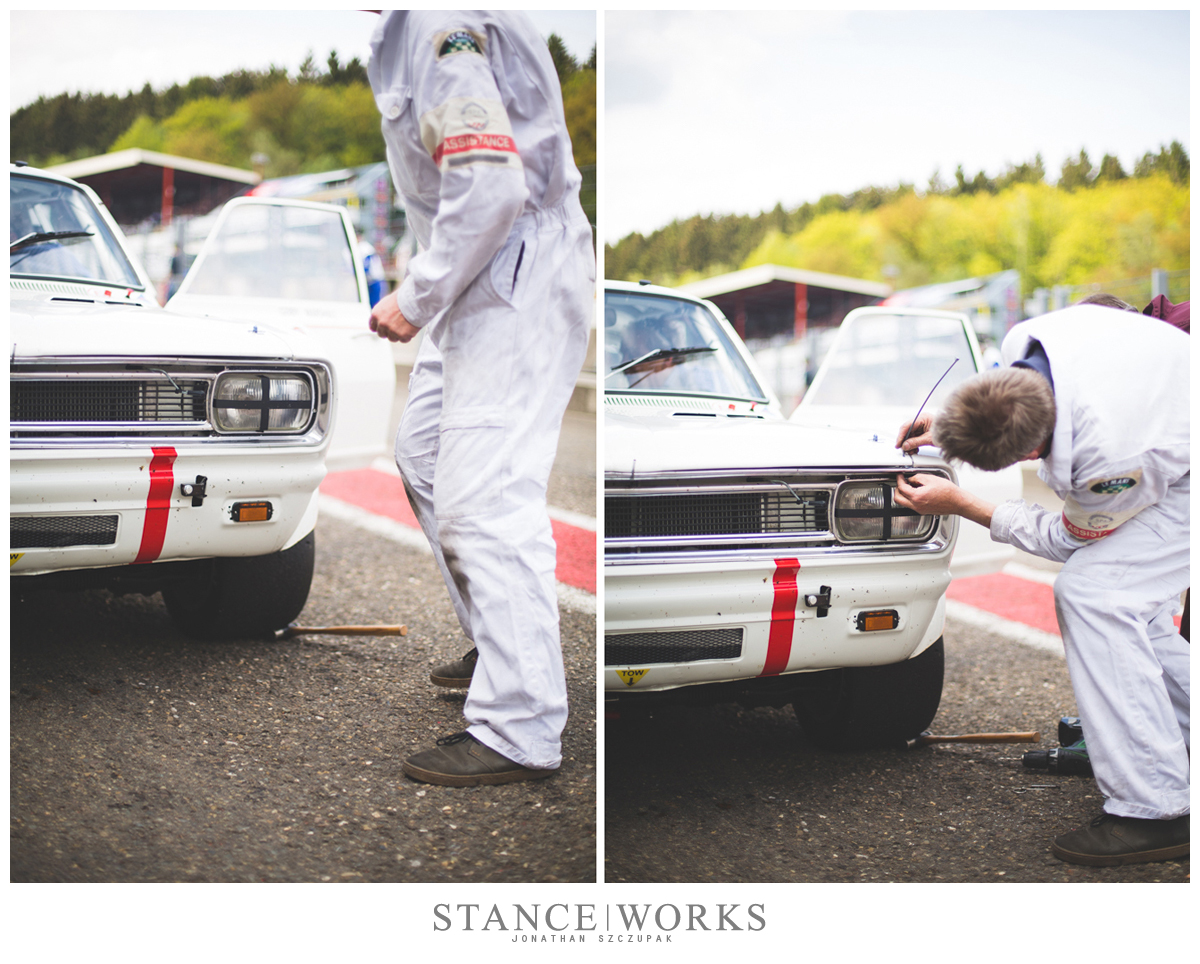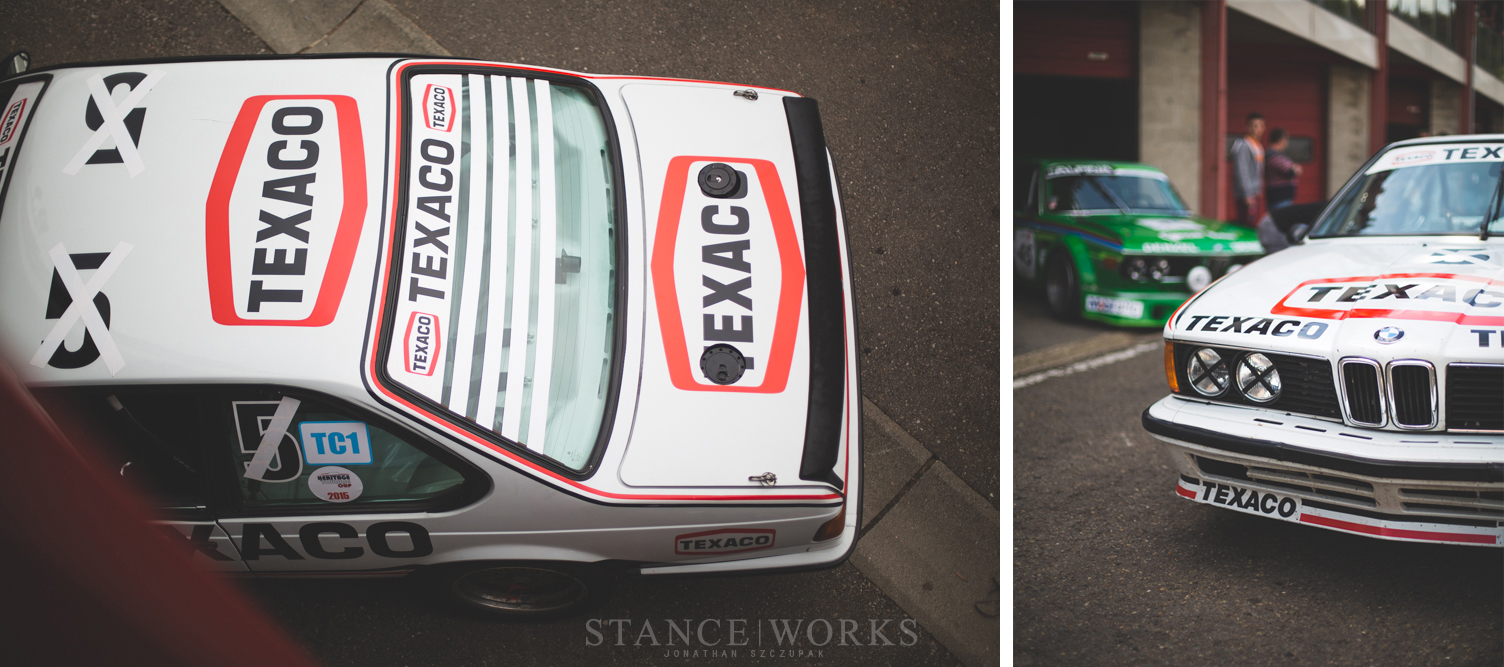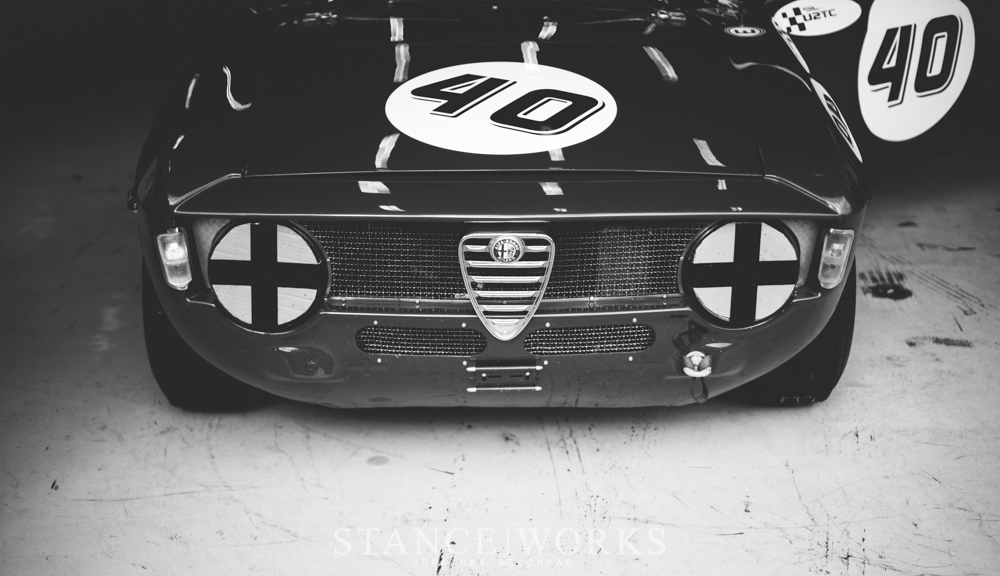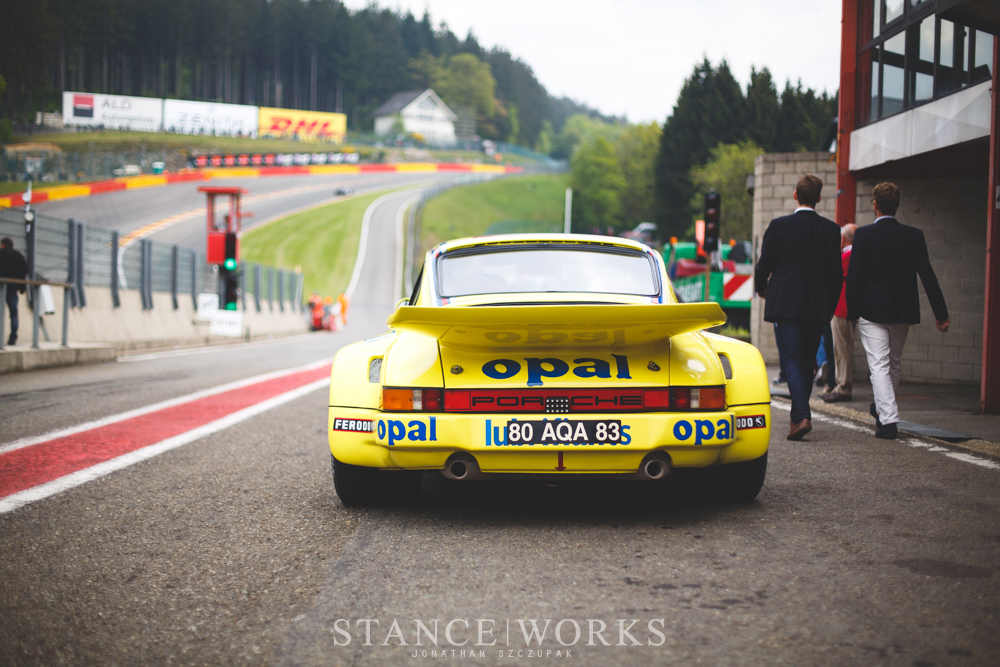 Group-C never seems to disappoint. How could it really with those beautiful shapes and wild race liveries. The highlight this year however, was not the stunning Mercedes C11 test car of Schumacher, it was the Jaguar XJR-14. The sound of the 12 cylinders, the full carbon fiber chassis wrapping around it and the beautiful purple Silk Cut livery is the icing on the cake for any Group-C fan. Simply epic, until it broke a crankshaft in second qualifying. A shame really, as it would have been fantastic to have seen her battle it out on race day with the Merc and Nissans.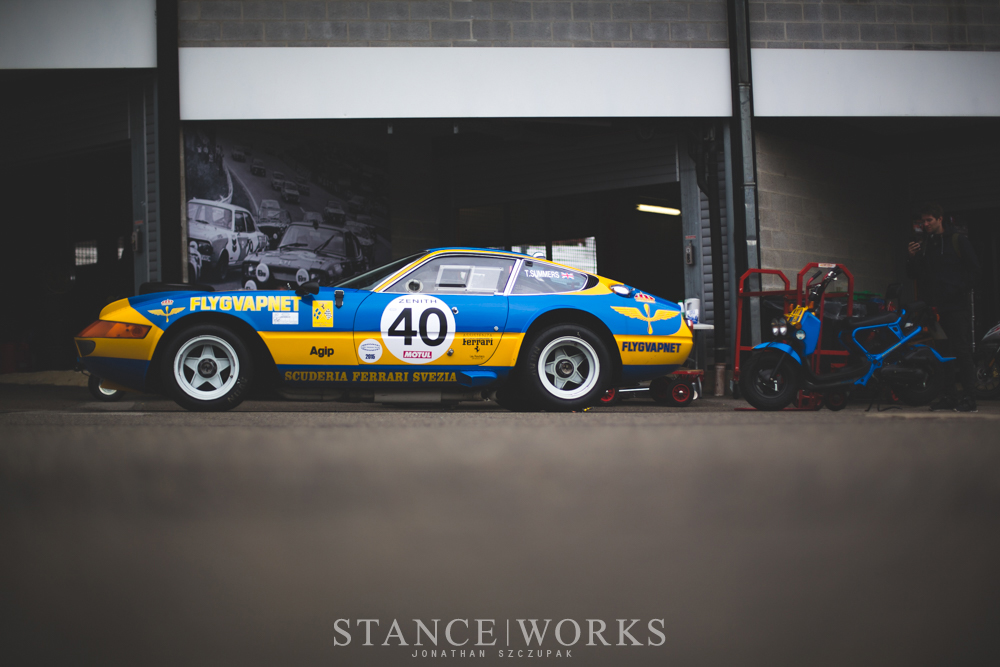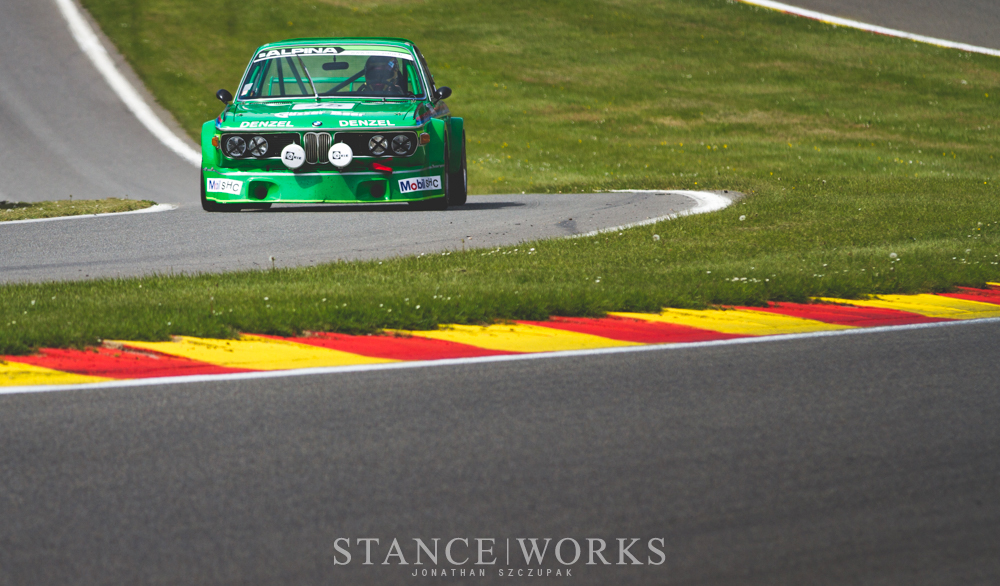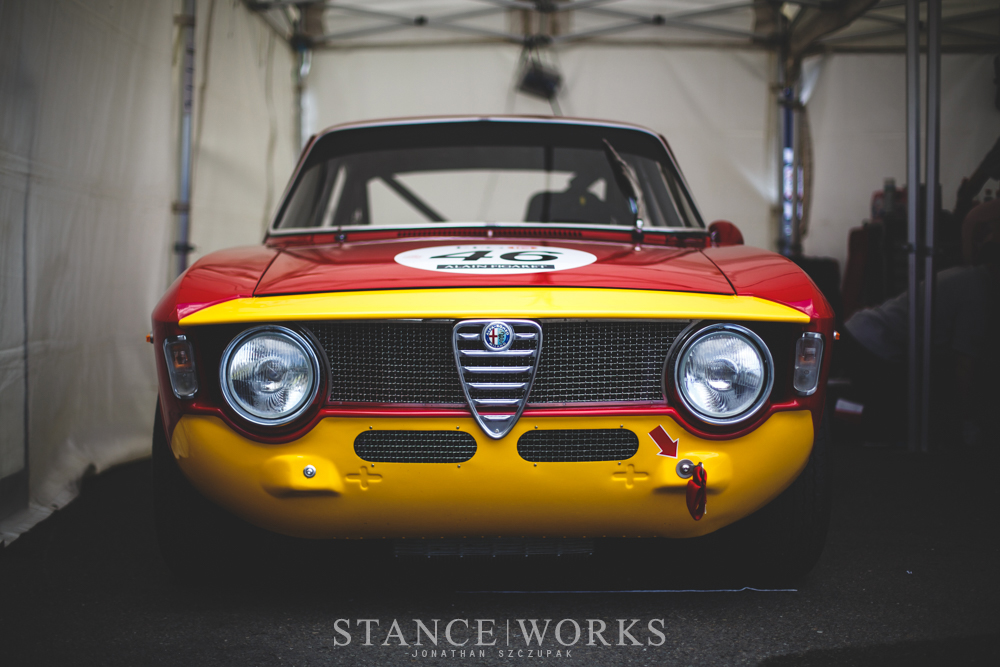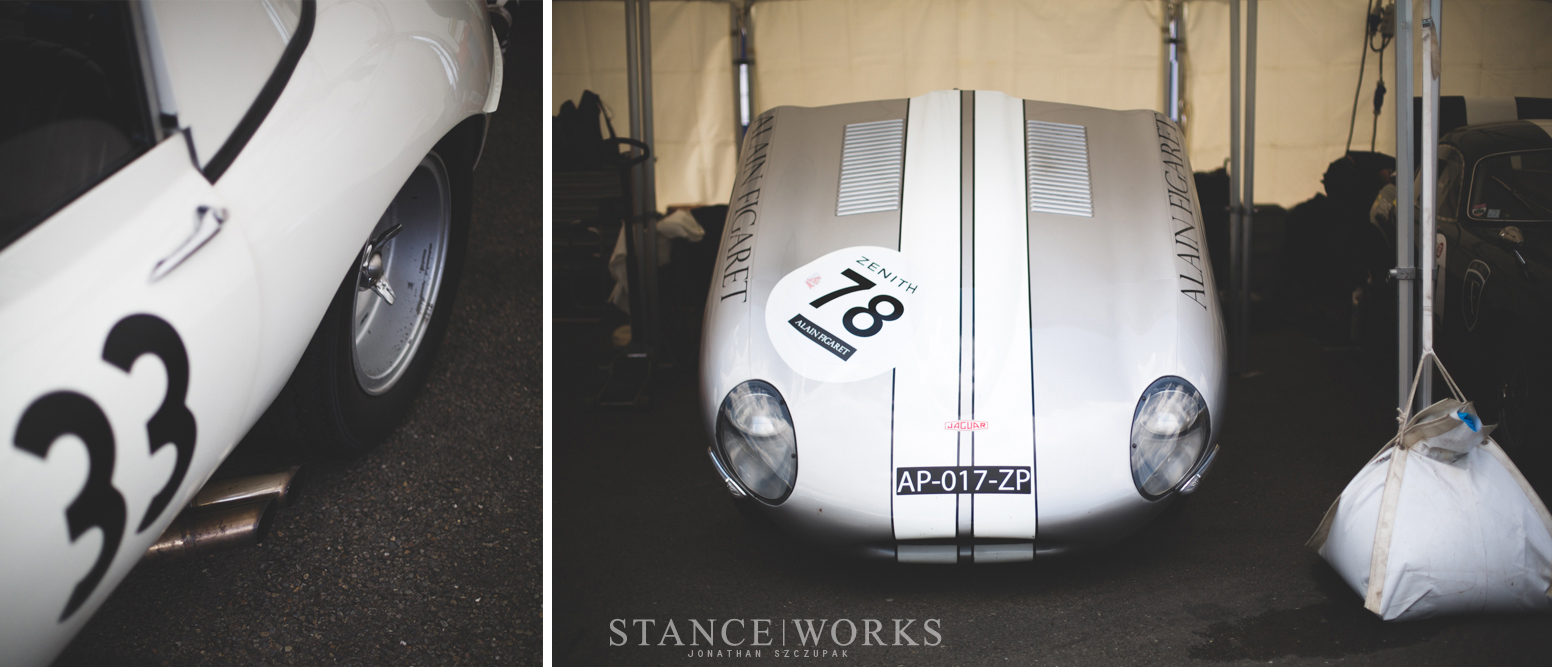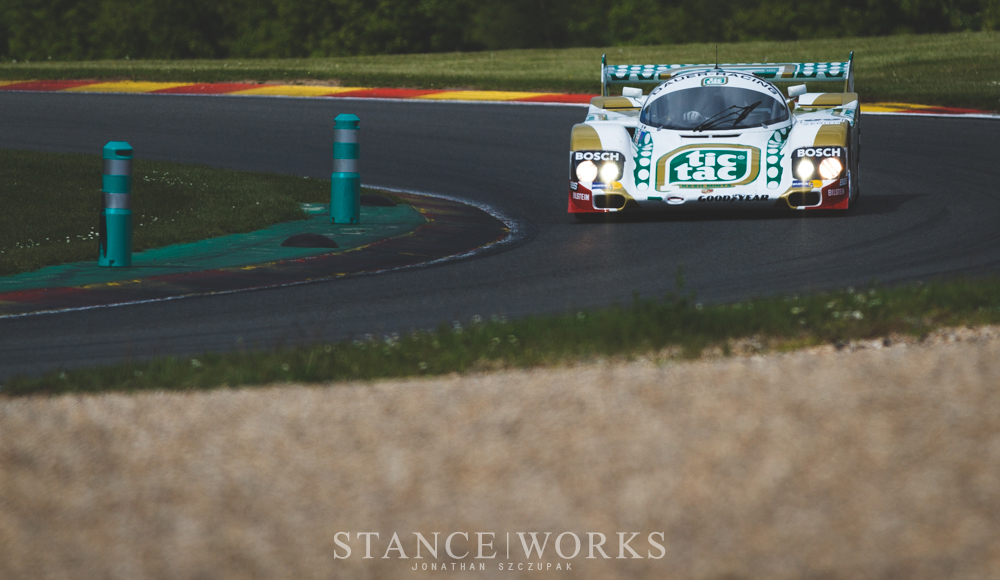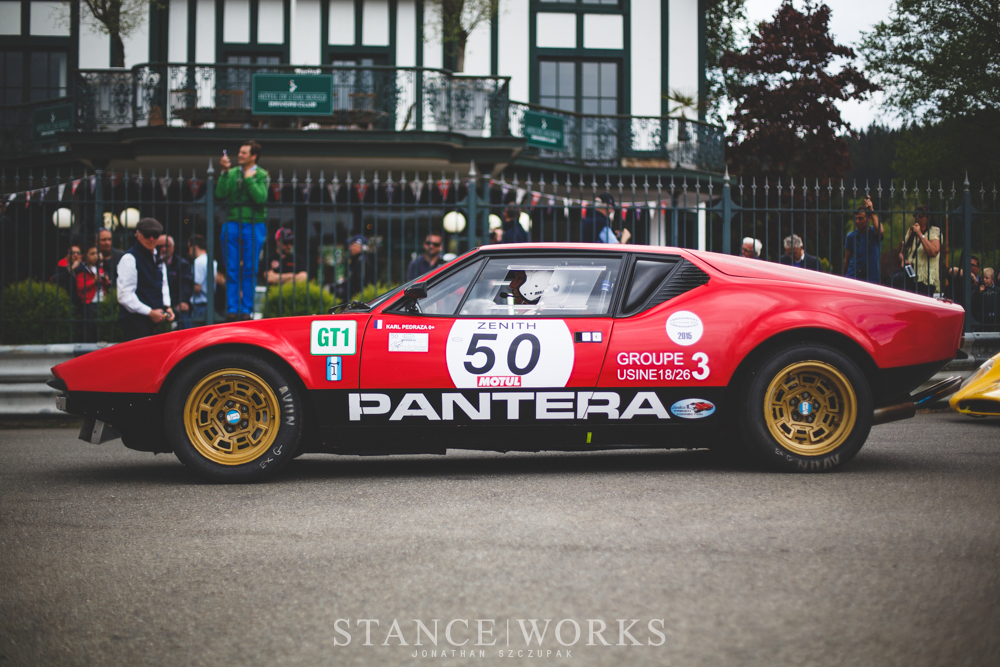 Wherever you move about Spa, you see more examples of generations sharing. Father and son teams piloting beautiful Alfa GT Juniors or even priceless Ferrari 275Bs. What a dream that would be!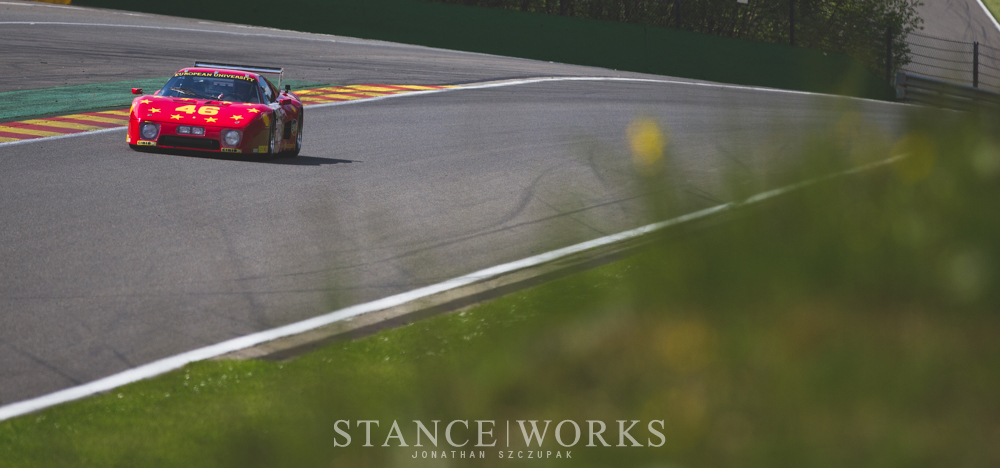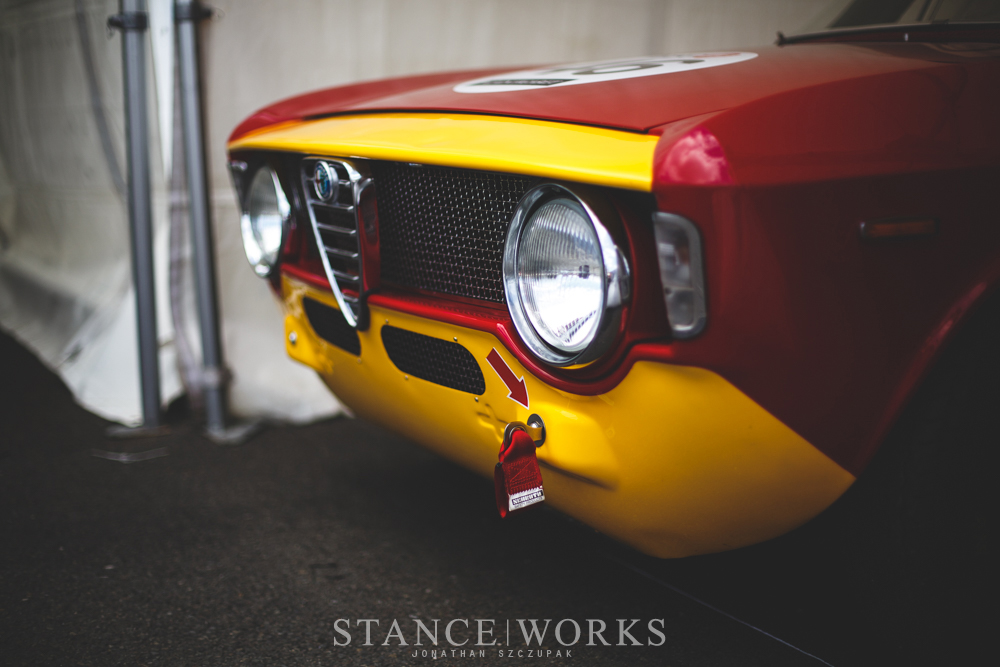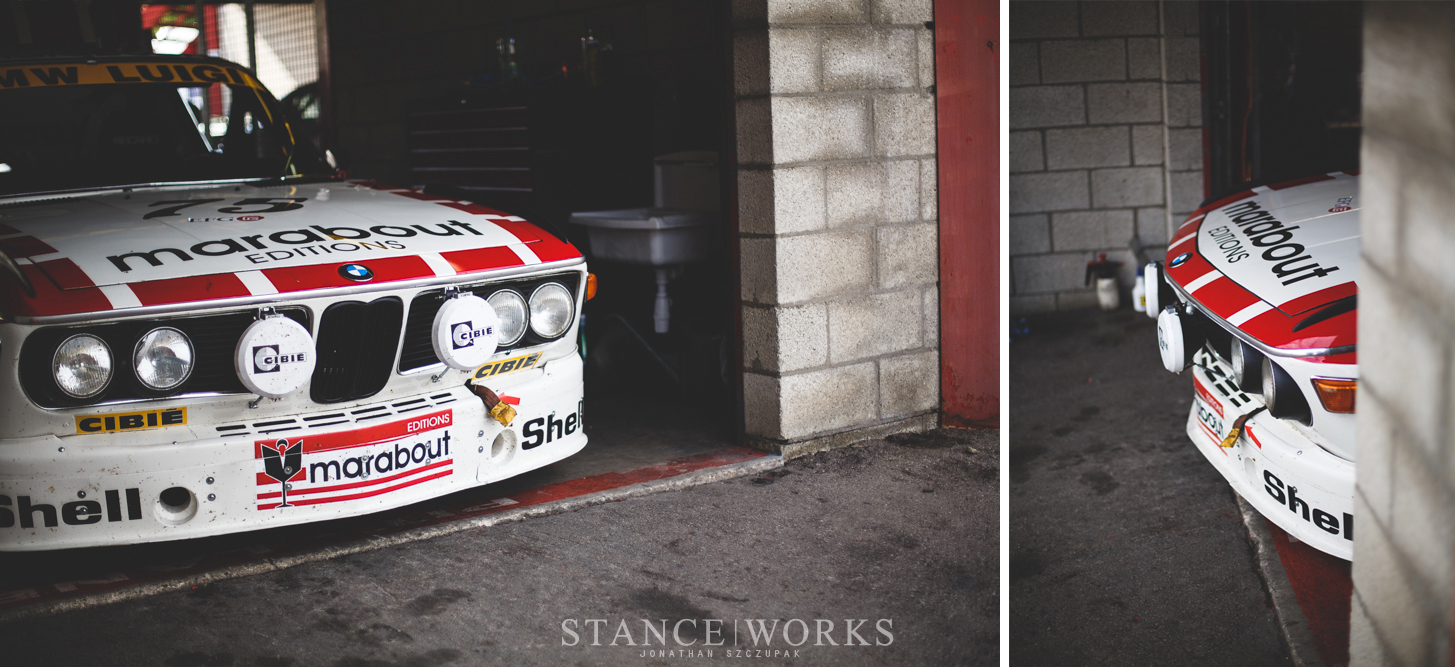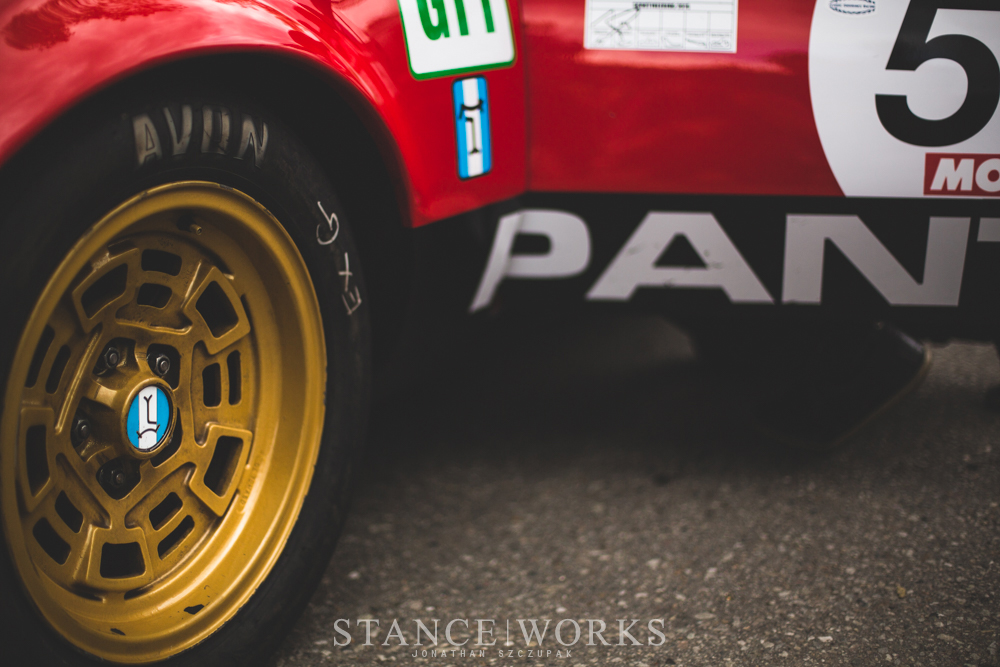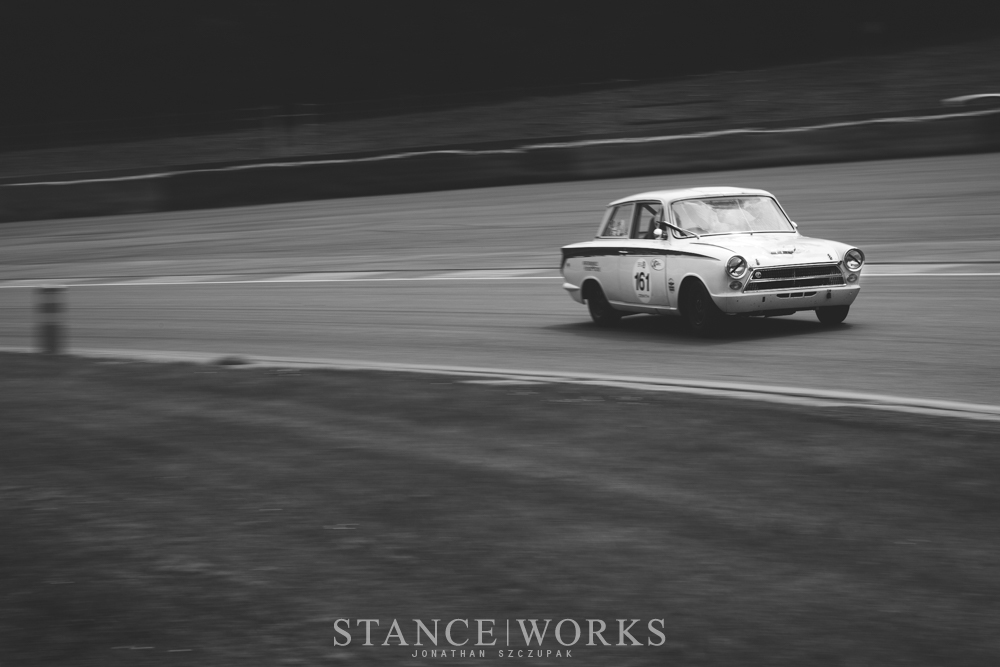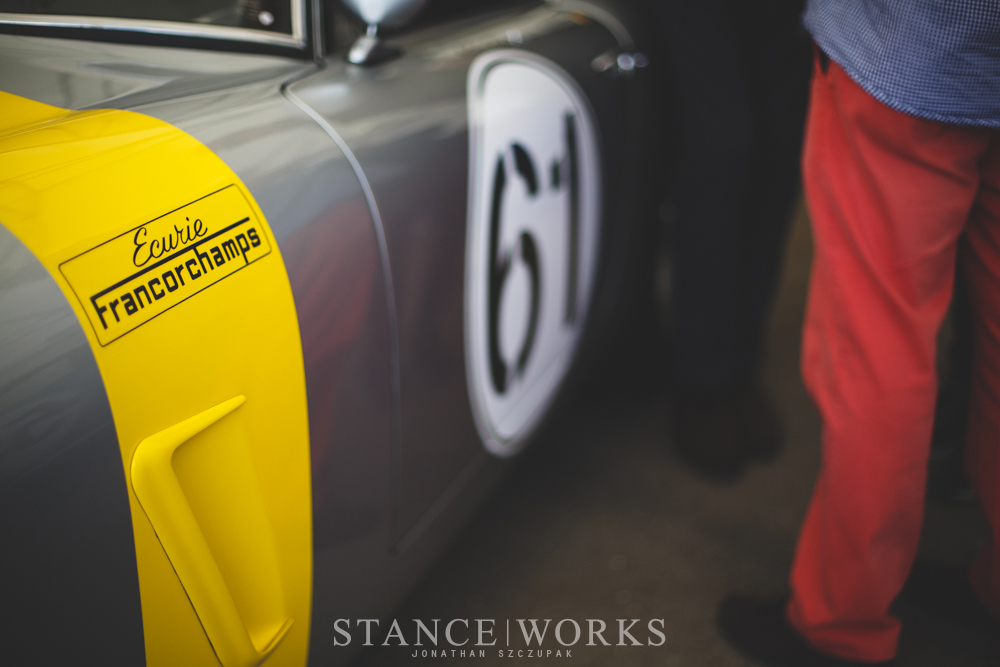 So as the weekend drew to a close, I recall one special moment. As we rode the shuttle bus back to the car park, a young German boy, his Father and his grandfather commented on the cars parked along the way. The son asked what each one was, Aston Martin DB5, Ferrari Dino, Porsche 911 and so on, until they reached a newer Subaru WRX. At that point the kid jumped up and said very confidently, "Papa that's a Subaru WRX!" Perhaps a future classic in his mind.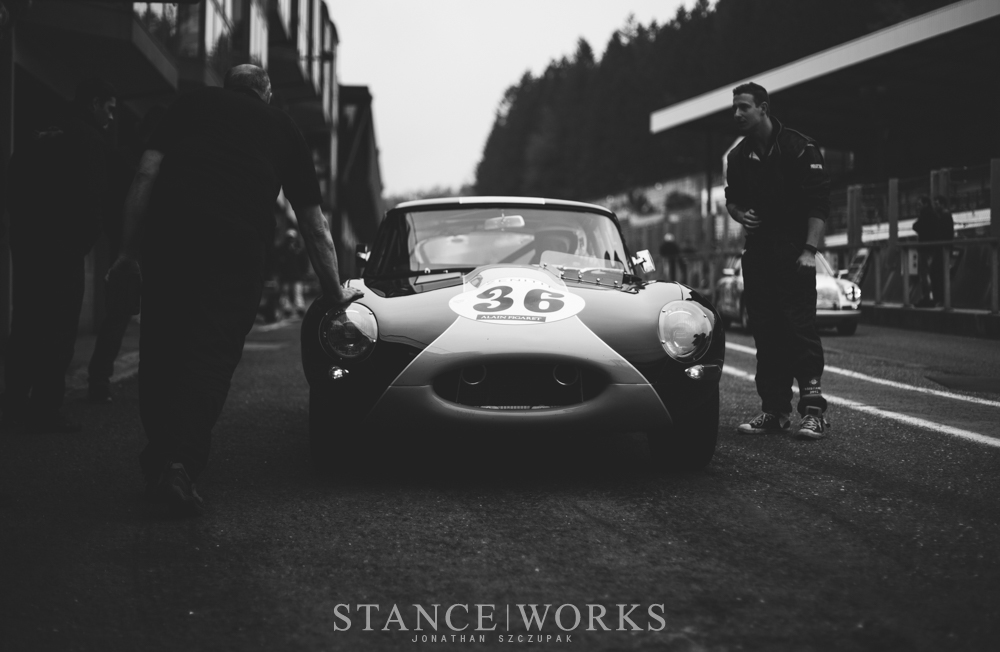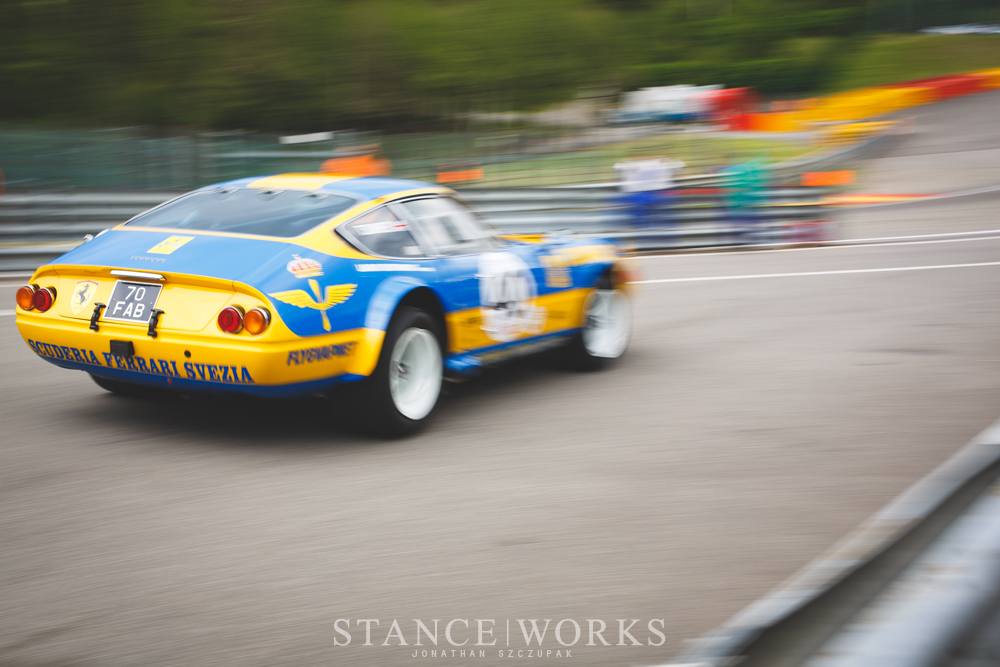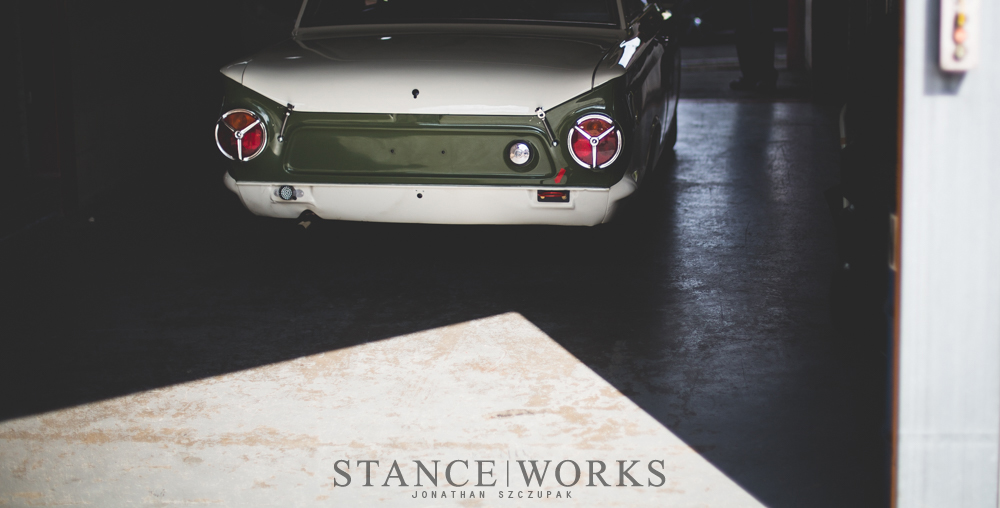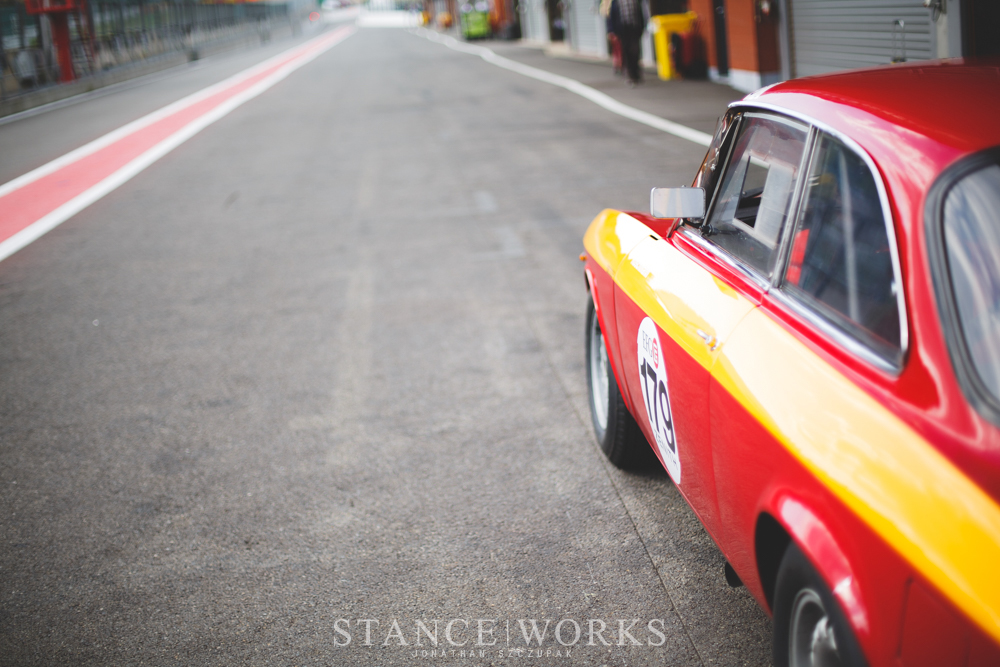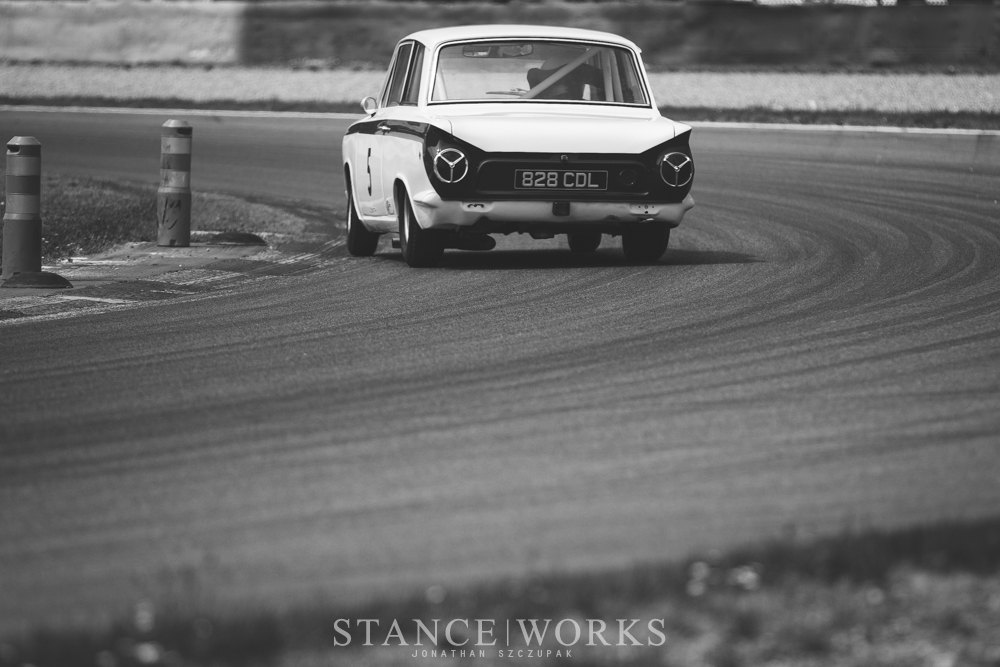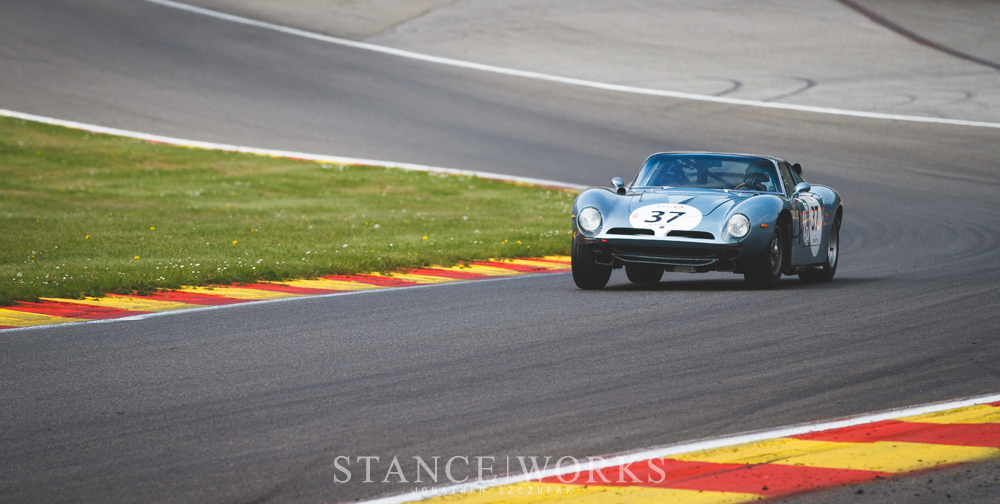 Times have surely changed but because of these fantastic events, the knowledge and beauty of these magnificent cars can be shared and passed on and on through many generations.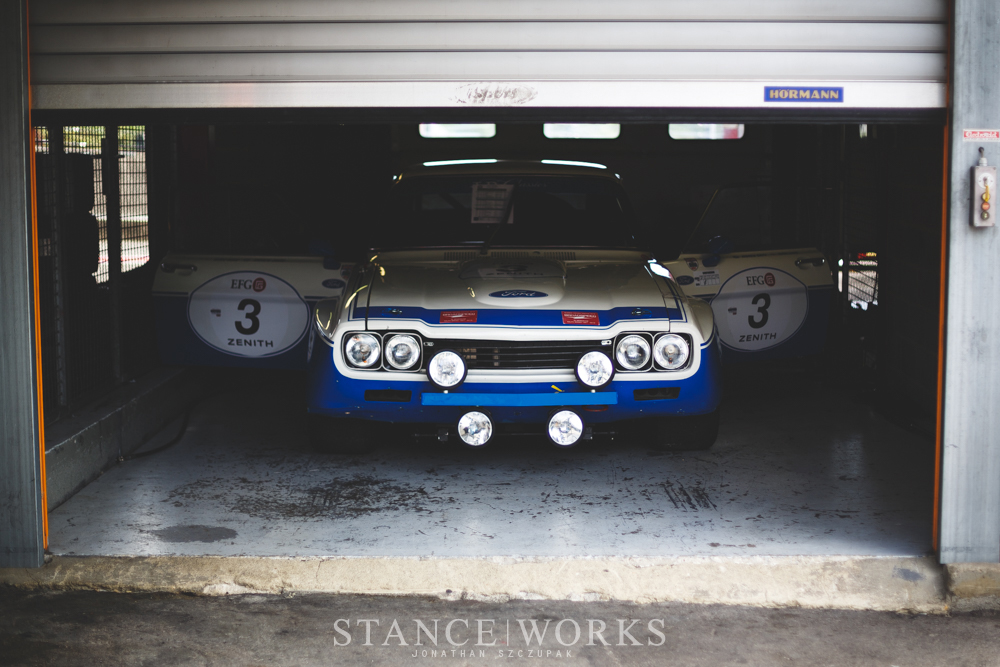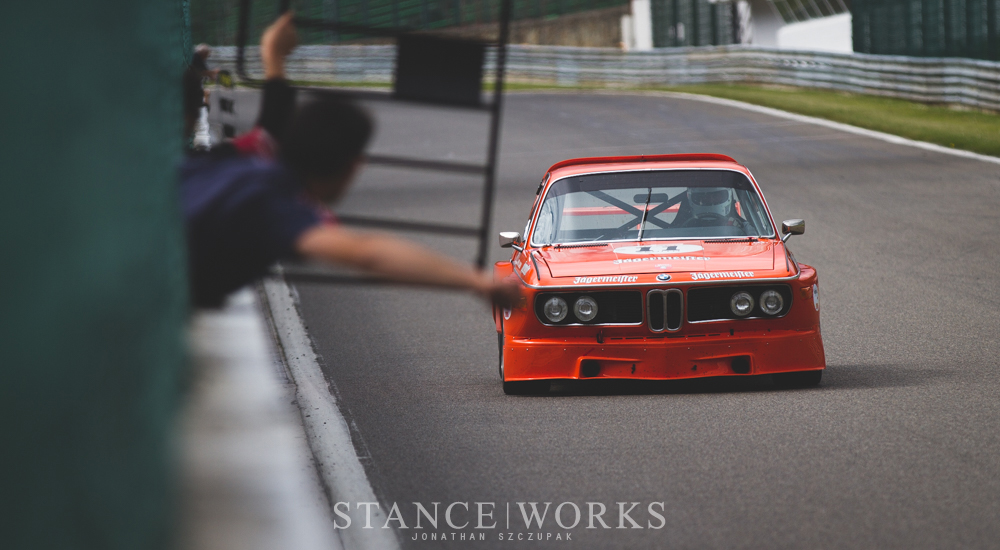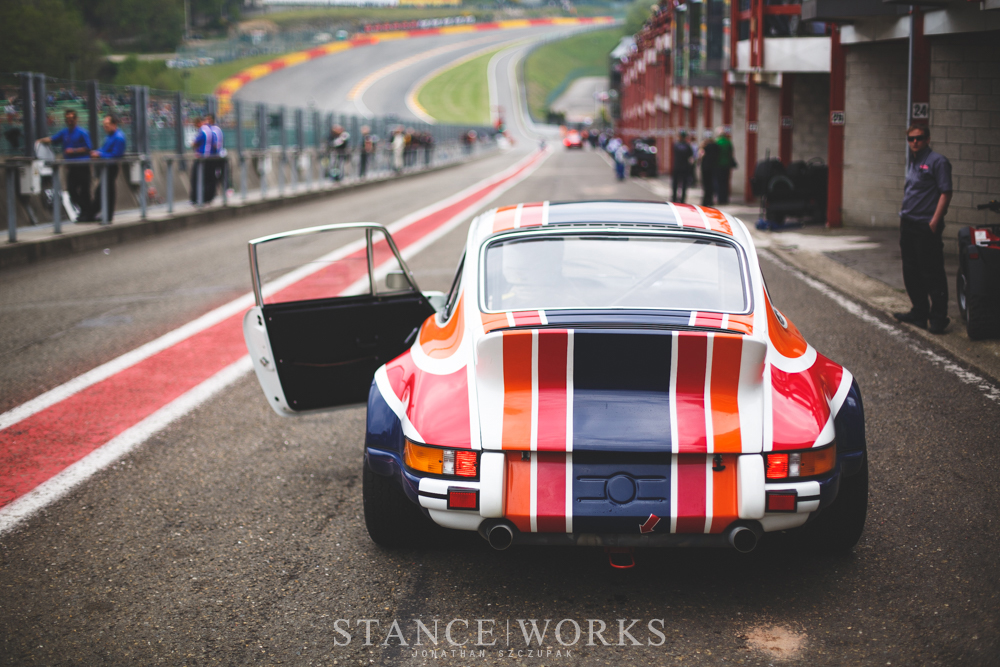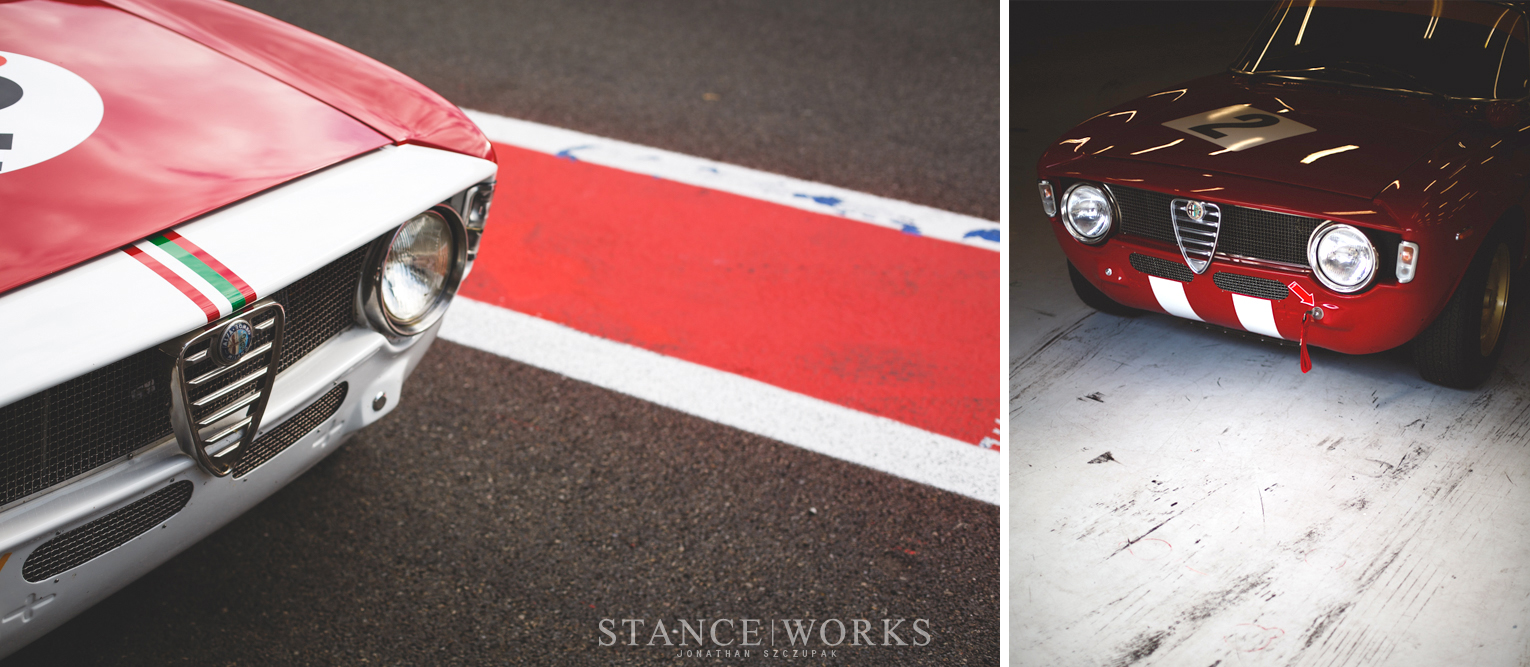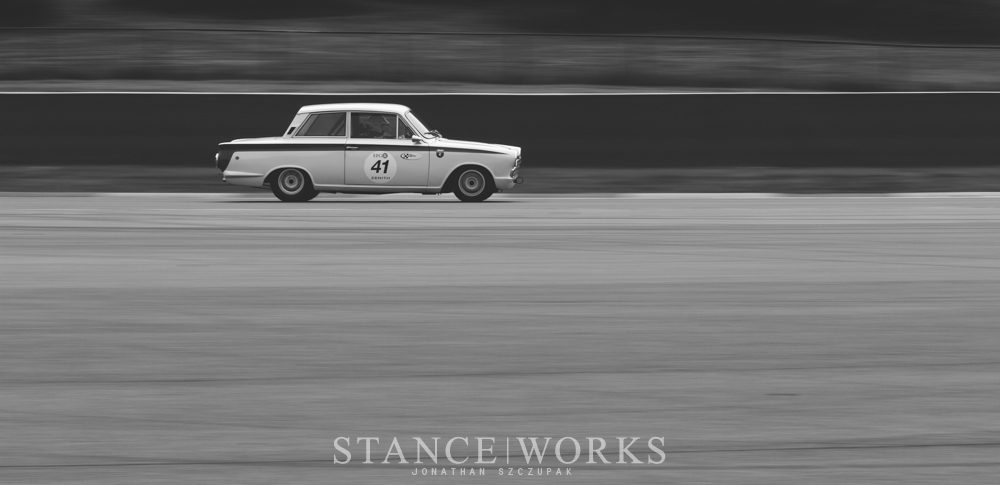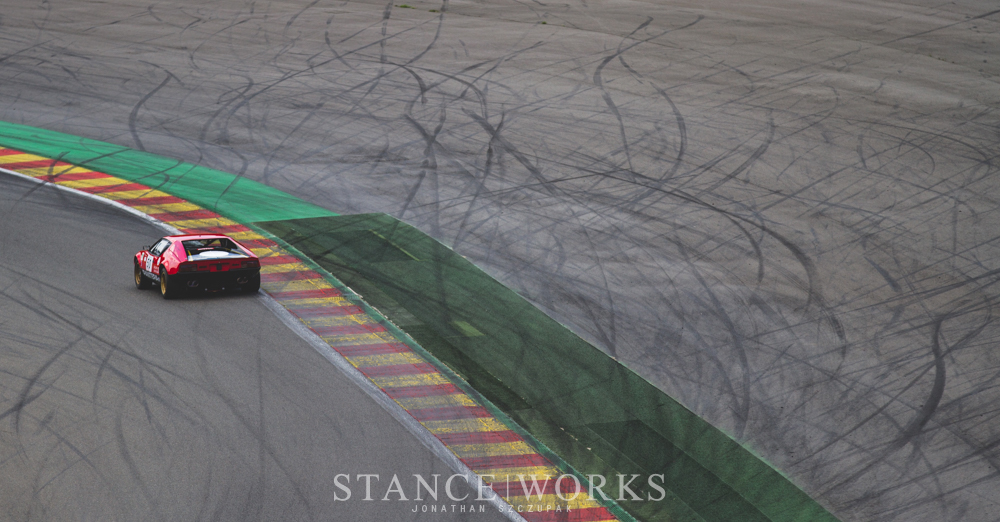 BETWEENTHEWHITELINESPHOTOGRAPHY.COM