At the beginning of the year, StanceWorks and Air Lift Performance partnered to give back to our fans. With a complete air suspension and management system up for grabs, we prompted our readers to send us photos of their cars, along with their reasoning as to why they should win. With thousands of entries to sort through, ranging from heart-felt stories and family involvement, to posts of humble beginnings and the merits of true automotive enthusiasm, we felt it important to pick a winner that embodied StanceWorks in every aspect. After narrowing it down to our final contestants, Trevor Picknell and his MK2 Scirocco took the win, earning himself a slew of packages on his doorstep.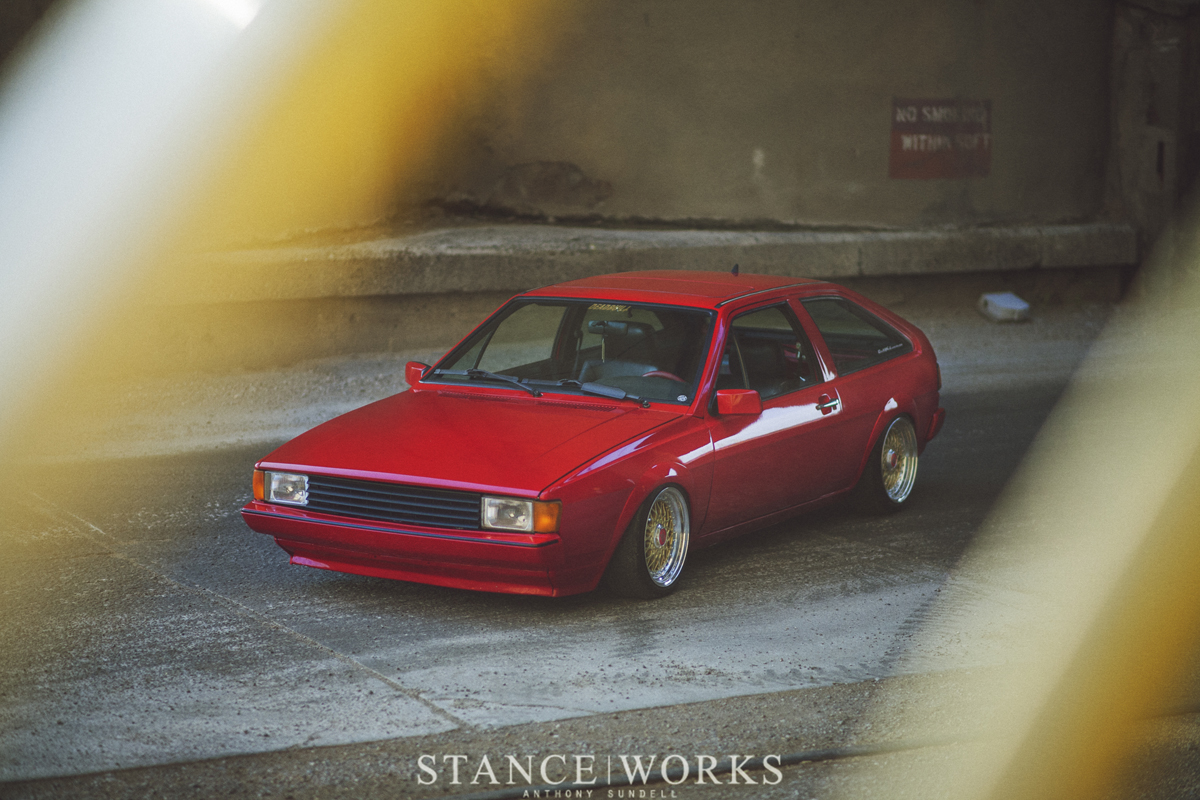 It was only a matter of days – four, in fact – before the suspension was fully installed. Trevor's rapid installation and his unbelievable enthusiasm helped to affirm our decision.  Trevor's entry to the competition highlighted his own Volkswagen MK2 Scirocco, a project that has spanned more than nine years. Trevor's humorous jabs paired with his motivation exemplified much of what makes StanceWorks builds so special. "Just telling other enthusiasts I own [a MK2 Scirocco] and they get this half-cringe on their face, understandably," Trevor jokes in his post. "Sciroccos are not good looking cars, and they need all the help they can get." With those words, Trevor's story unfolded, and now, almost six months later, and after nearly a decade of ownership, the little red liftback is ready for prime time.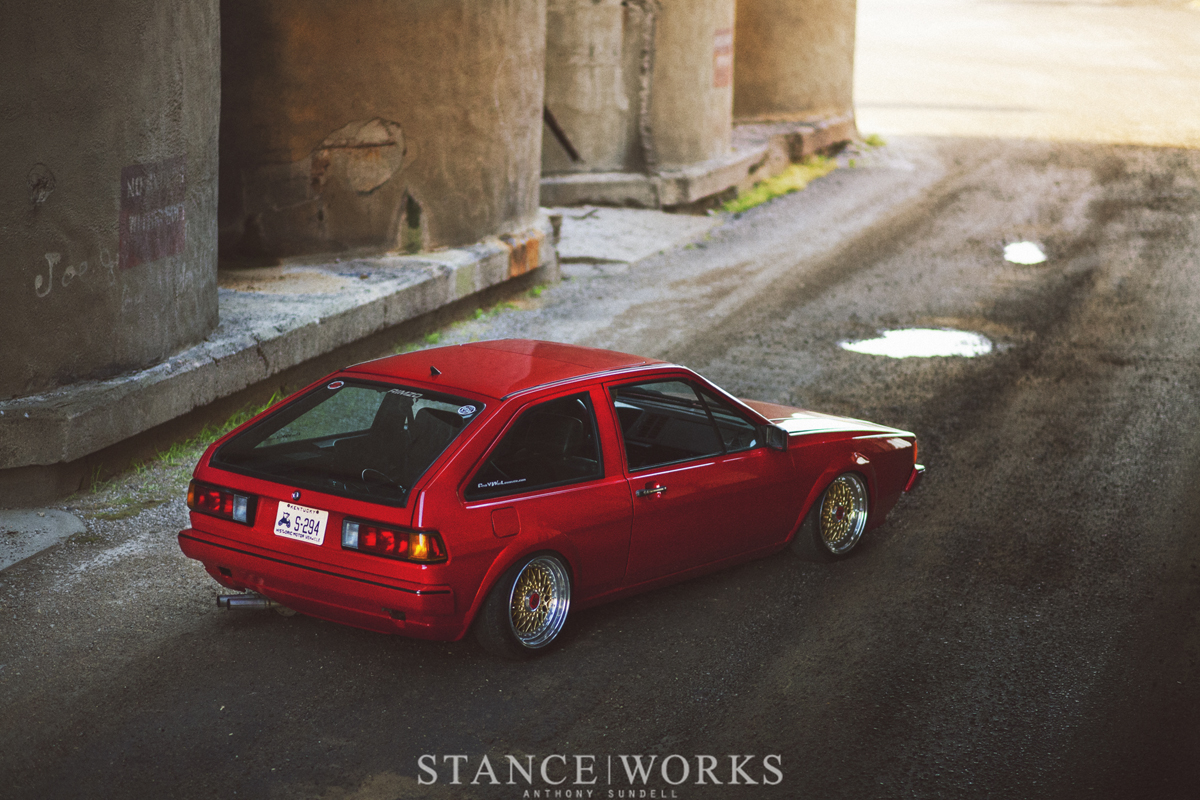 The Scirocco's story begins with Trevor's somewhat surprising roots of car enthusiasm. As an only child with parents who don't quite "get" his infatuation with automobiles, it's somewhat surprising Trevor has come this far. For some of us, the love of cars is inarguably hereditary, and for others, like Trevor, it's simply congenital. "My parents swear that my first word was 'car'," he says, "and that I've always been obsessed about anything with wheels." Trevor's passion for cars was entirely self-propelled, culminating in what Trevor calls an "awkward stage" with his parents when it came time to take on a project car of his own. One parent's messy driveway is another young boy's paradise. Fortunately, Trevor's parents came 'round, eventually understanding the ailment that plagues us all.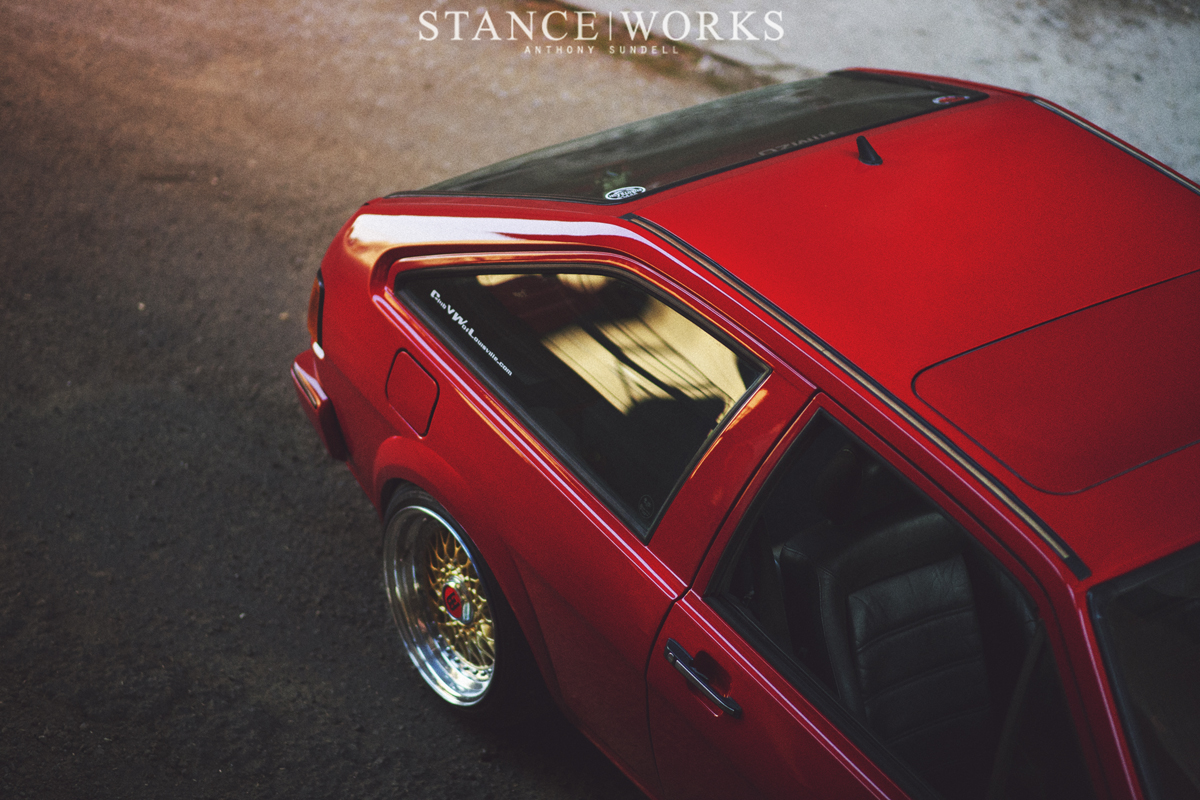 "I got to an age where Fast and Furious was getting big and the car culture was appealing to kids like me. The whole idea of getting a project car to fix up engulfed me…," says Trevor. "Even before I had my drivers license, I felt like I was a part of something. My mom would drive me to meets when I was 14 and 15, and I loved it." Of course, as a fan of the Fast and Furious franchise in its infancy, a Volkswagen wasn't quite what Trevor's heart was set on. Instead, it was Japanese steel that captured his attention, and Honda's CRX was his holy grail.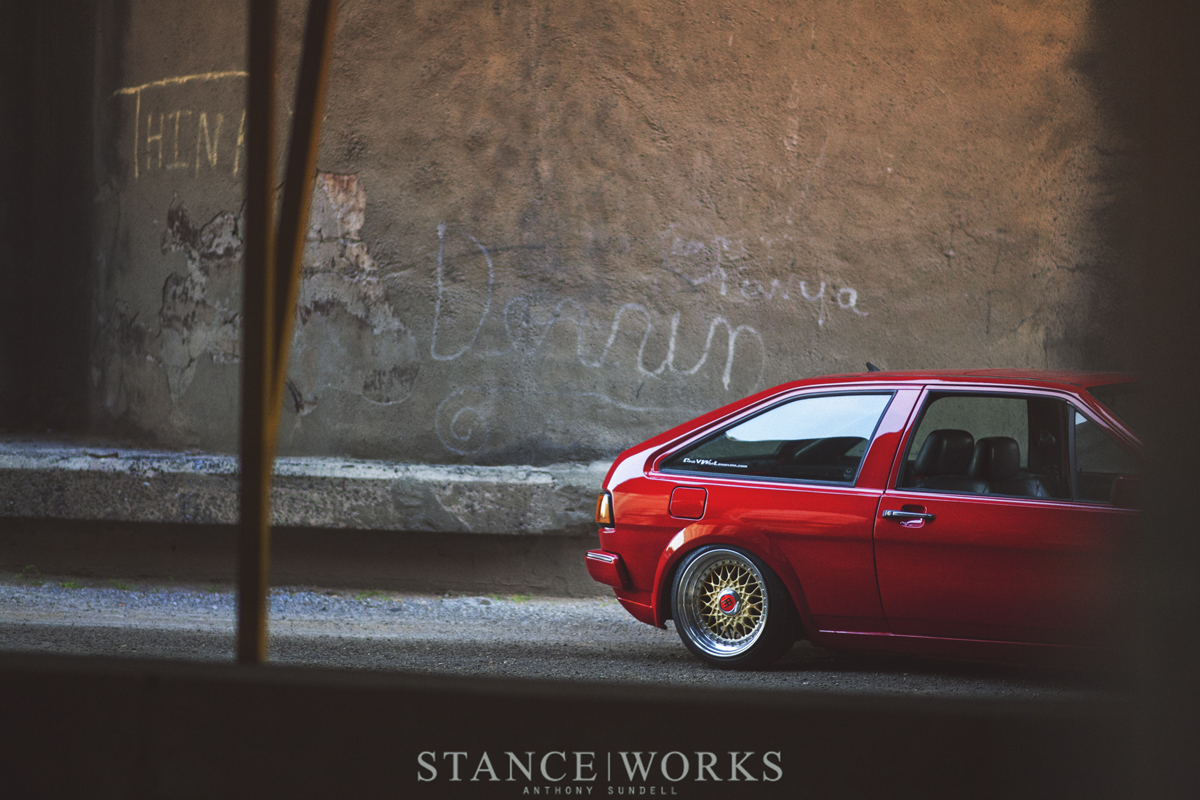 Throughout his high school freshman year, Trevor's bus route passed an old lot, and in it sat a worn-out scirocco, posted for sale. As the weeks passed, the price began to fall, starting at $1400, then $1200, $1000, and finally, $800 'FIRM'. "I told my dad I absolutely had to have this car because it looked like a CRX. This whole time I had no idea what it really was until I finally convinced my dad to look at it with me." After some negotiations, Trevor and his father left with the Scirocco, having paid just $700 for it. On the 2 mile drive home, the car overheated, slapping 14-year-old Trevor in the face with the reality of owning a project car, but his enthusiasm was unthwarted. "I didn't really care, I had a car that was MINE. No one else at school had their own car, but I did. Many nights were spent eating dinner inside of it, sitting there wondering what I could make of this car I knew nothing about."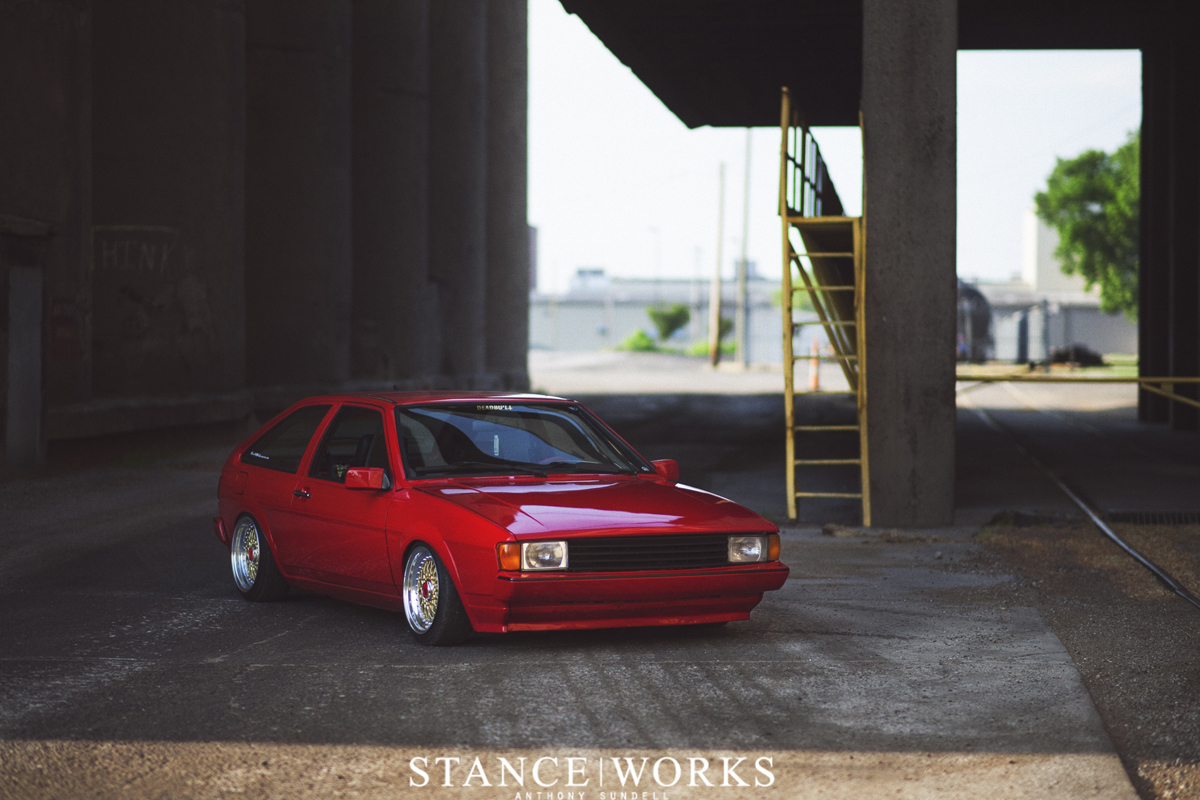 Come 2008, two years later, Trevor's saved pennies and learning finally put the Scirocco back on the road, just in time for his license at 16.  However, shortly after getting it to the point of running well, Trevor wanted the car to look the part too, and that's when the project took on a whole new dimension.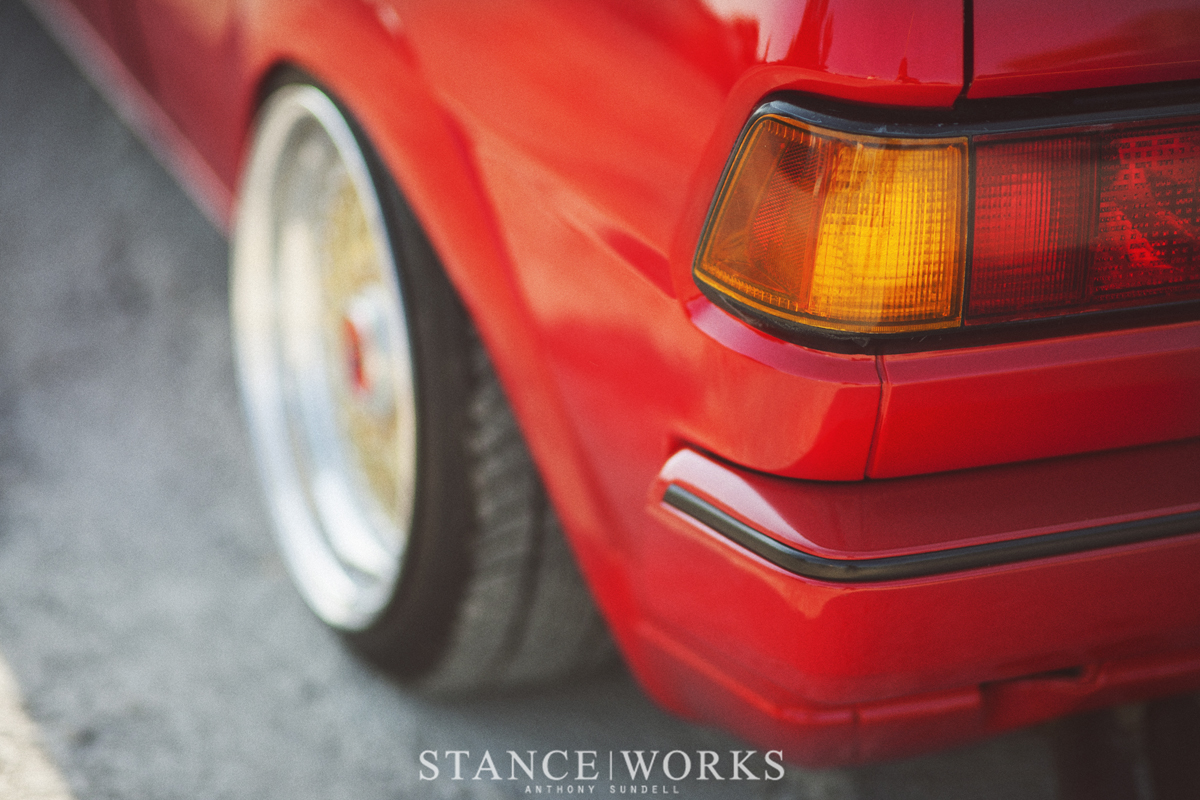 The factory exterior of the MK2 Scirocco left a lot to be desired in Trevor's eyes. The giant bumpers, weird headlights, the body kit, and spoiler all added a taste of the 1980s that had its place at one point in time, but Trevor wanted something entirely different. His initial intent was to tackle the bodywork himself: he removed the trimmings, parts, and pieces, including the oversized factory body kit, but that in turn revealed body filler hiding at the back of the car. After digging deeper, he found that the entire passenger side of the car was clad in a thick layer of bondo. The front of the car had filler too, and hints of collision repair surfaced in the engine bay as well. "I wanted to do all the bodywork myself but it became apparent that it was out of my realm." The car was sent off to a bodyshop to have the car repaired professionally.
With the car back in his possession, Trevor turned to the engine once again. The original plan was to simply swap in a newer 2.0 8-valve engine in to the car, but after pulling the original lump out, it was clear that the engine by looked awful in comparison to the car's fresh exterior. What started as a serious "clean up" under the hood eventually turned into a bay shave and respray, all tackled by Trevor himself.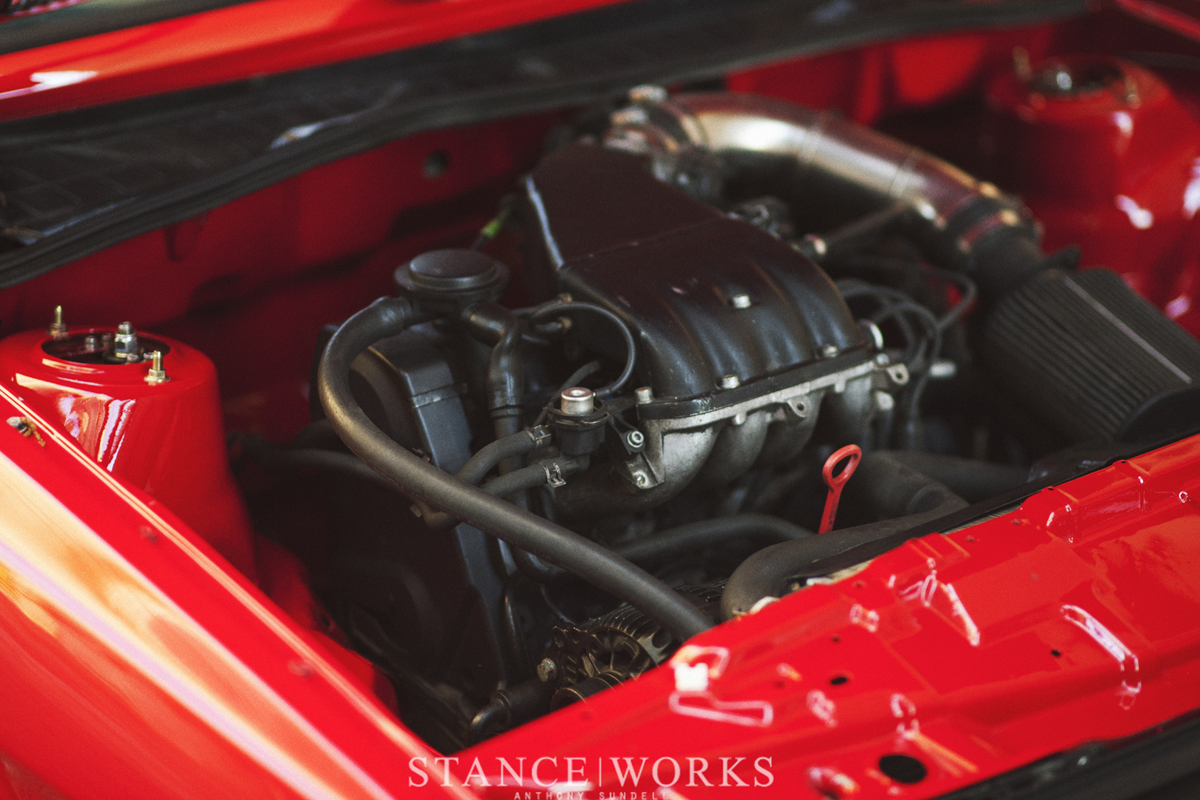 With the car out of commission for several years, it gave Trevor the chance to try out several sets out wheels, all in an effort to find a "perfect match." Many came and went, sold or traded to move on to something better. Eventually, a set of BBS RS001s surfaced, listed on Craigslist by a 2nd-generation Honda Prelude owner, still bolted to the dilapidated parts car that was sinking into the lot in which it sat. "I didn't know they were 4×100 VW spec until I got there and helped the guy pull them off the car. Let's just say I paid less for them than you would a new Playstation game." The condition of the set was terrible, but the specs served as a basis for the perfect wheel build. New lips, bolts, center caps, paint, and lots of polishing brought the wheels up to snuff, matching the rest of the build.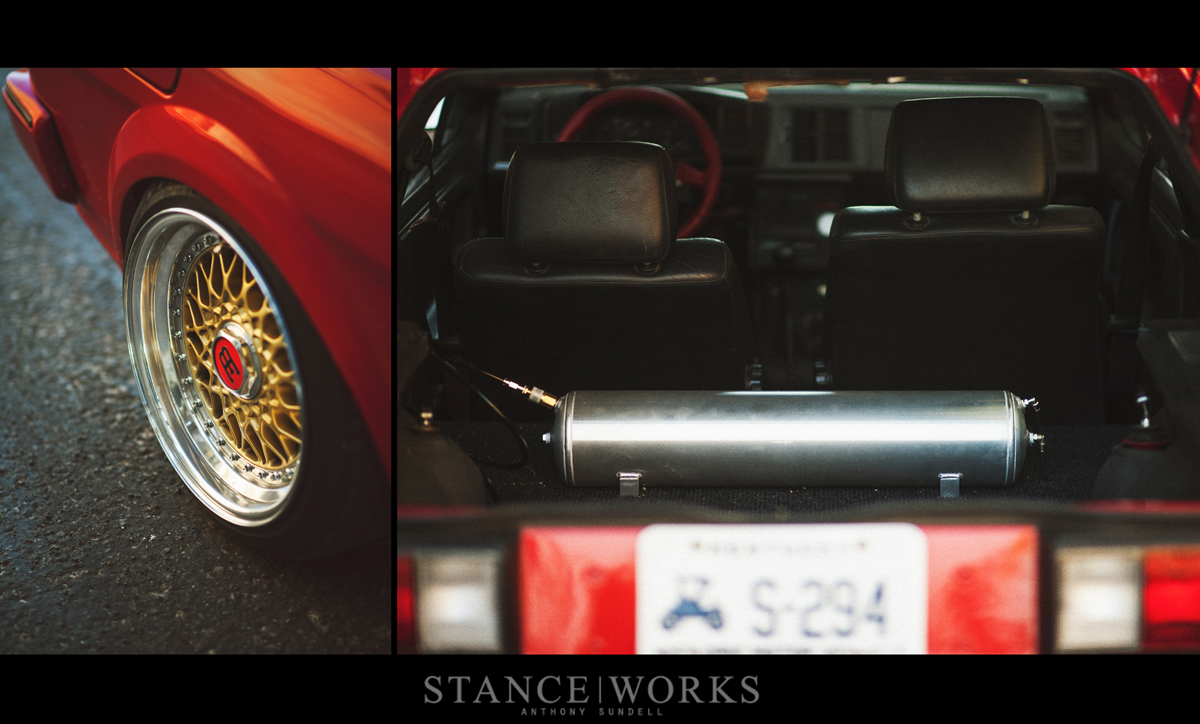 Progress continued, albeit slowly, until Trevor entered the Air Lift giveaway. The idea of planting the low-profile Scirocco on the ground was enticing, but winning was never an expected goal. "Winning was surreal. I didn't ever consider that I would actually win the contest at all. There were so many awesome cars and people that entered, I still feel seriously lucky about winning." Not wanting to be a deadbeat winner, Trevor made quick work of installing the kit on his car. A few friends joined in to speed up the process, and in a single afternoon, the Scirocco had been transformed. "It couldn't have been more straight forward and easy. The quality of all the components and clarity of the instruction manuals was super professional. I now clearly see why these kits cost as much as they do because they really are top of the line."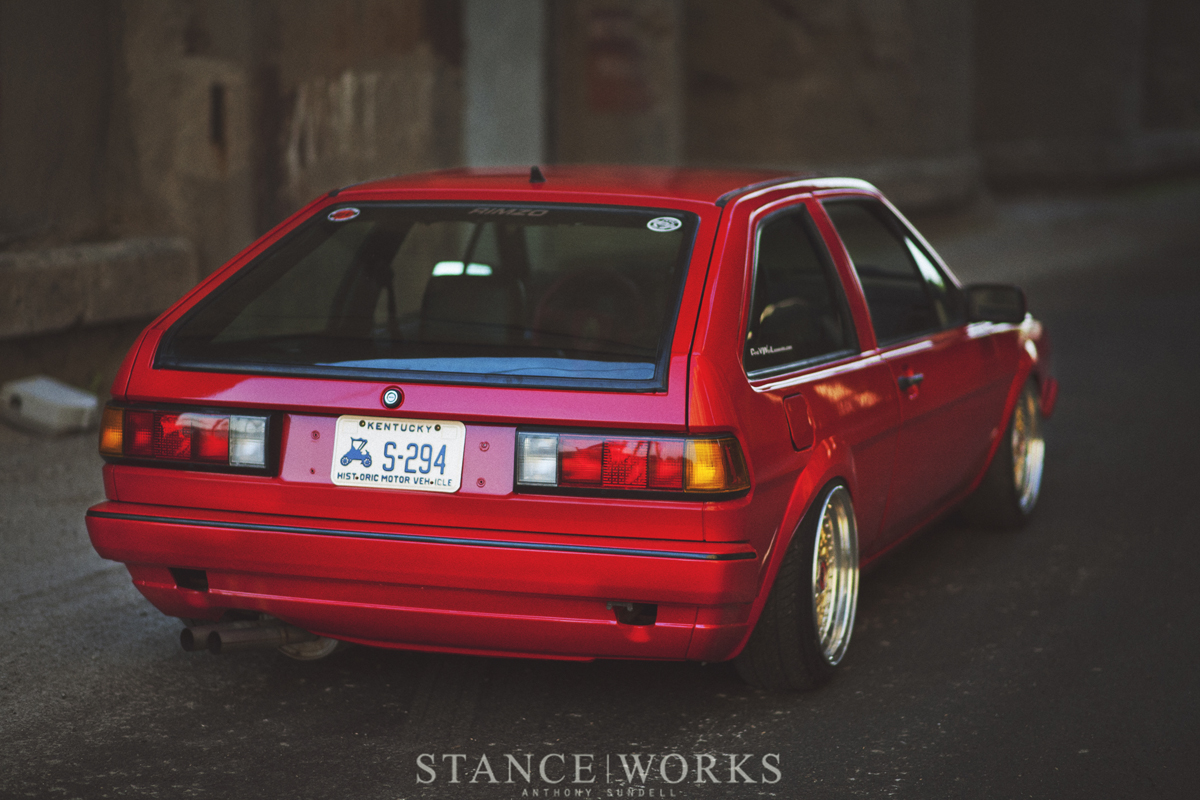 The suspension served as a catalyst to finish the build. "I had some things I really wanted to do to the car but I was pretty happy with driving it how it was on coils. When I got the air on it became clear that I needed to get some of those things done ASAP."  The Scirocco is nearer to completion than ever before, despite Trevor's claims that it won't ever be truly complete. Nevertheless, it's a labor of love that continues, and with a less-than-expected car, no less. "Not many others in the VW world choose a Mk2 Scirocco as the basis for their project. I wouldn't have either, but I've had it so long it felt right to make it what I really wanted it to be," he says. "The easy route would be buying a Rabbit and searching a few minutes on VW Vortex to see what looks good and click 'add to cart'. I've never been able to do that with this car which has been a curse, but in the end I have a car that no one else does." Trevor's decade of hard work shows, and his Scirocco grows closer and closer to his final goal. From his story to his passion, it's hard to think we could have picked a better winner.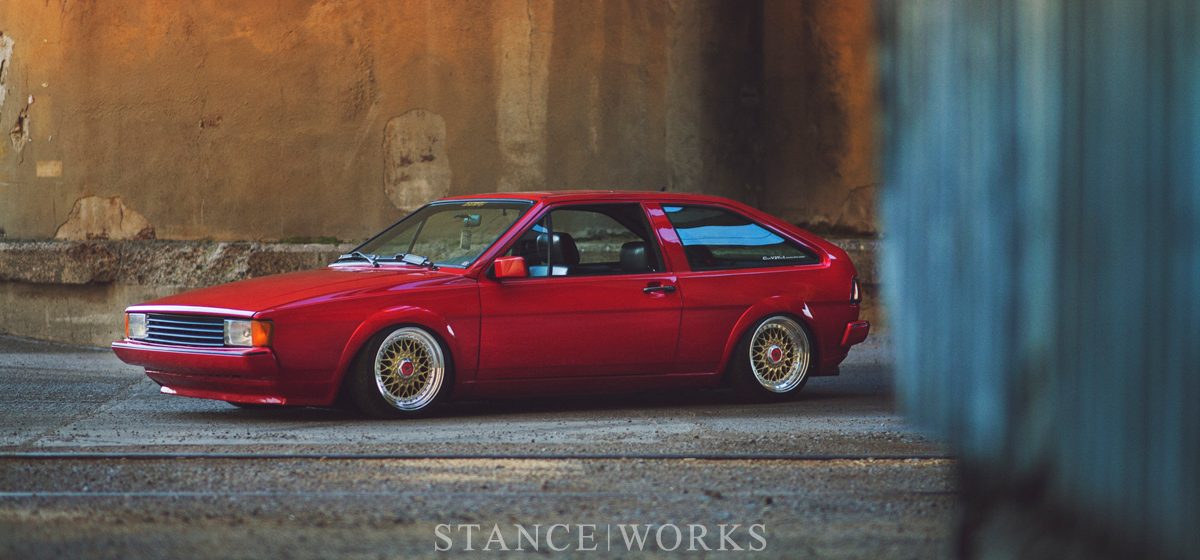 Trevor would like to say:
I just really want to say thank you to everyone that has helped in one way or another with this car. There's a whole lot of people who probably never saw an end result happening (myself included at some points) so everyone who saw potential is awesome to me. Thanks to SW and Airlift for this amazing opportunity for air ride, I still have a hard time believing I won sometimes. Thanks to Will and Chris at Chapman Enterprises who have bent over backwards more than a few times to help me out and get things working on the car. You guys have always been great friends and run an awesome shop. Thanks to Jared Greco who I shared a garage with during college when both of our cars seemed like lost causes. Thanks to Brad @ Eurotrash for the help and many parking spots in your booth at shows. There's plenty more people I could mention but I know I'd end up leaving a ton of people out anyways, so to anyone that's helped in some way or that I've even bought a part from, thank you.