With the return of Daylight Savings just days away, it almost feels as though summer is upon us here in California, despite being mere days into the beginning of March. We've forded the frigid 55-degree winter nights, and the worst of winter's beautiful sunny days are behind us in favor of equally pleasant spring afternoons. Throughout the past several months, we've been hard at work here at the StanceWorks headquarters, and the fruits of our labor are beginning to fall from the tree.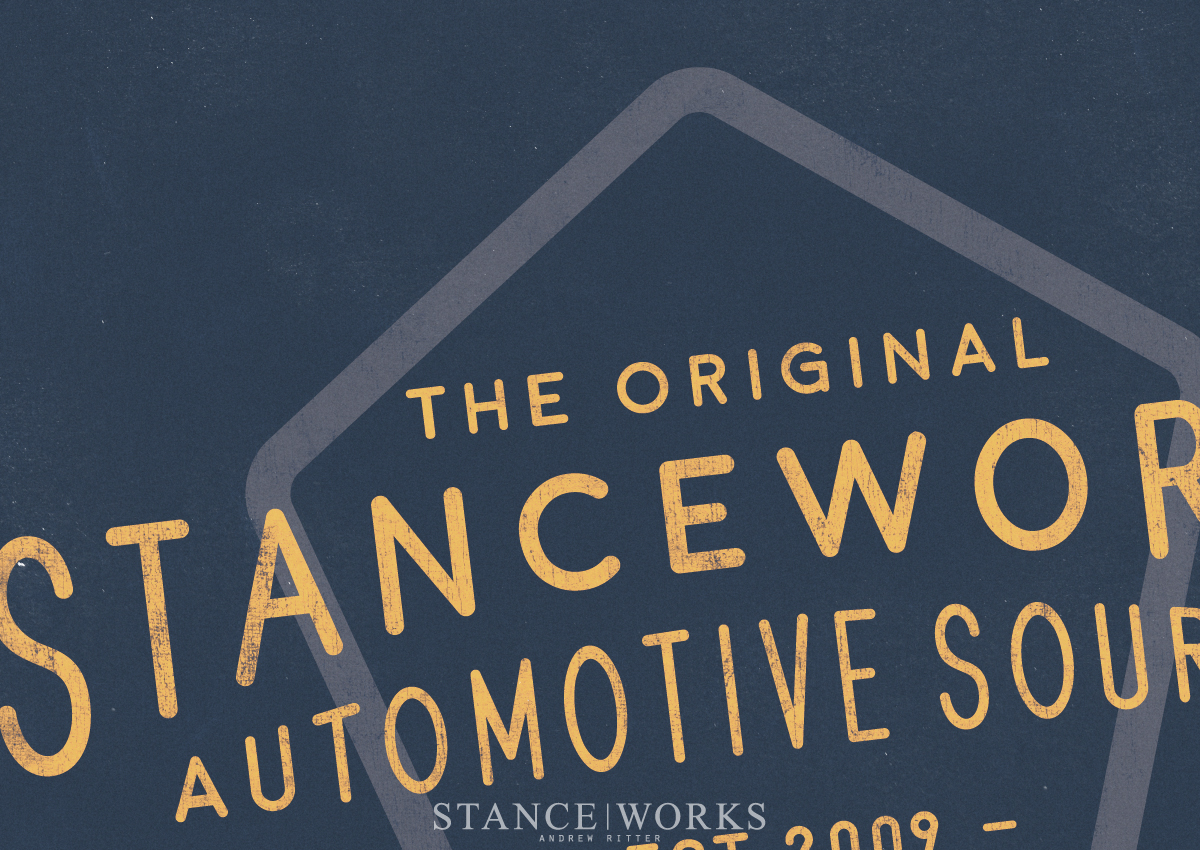 With the success of the latest StanceWorks and Lowly Gentlemen apparel and prints, Andrew has been working diligently to ensure that spring is met with equal excitement. New shirts, new prints, and more are all on the docket for a release in the coming month or so.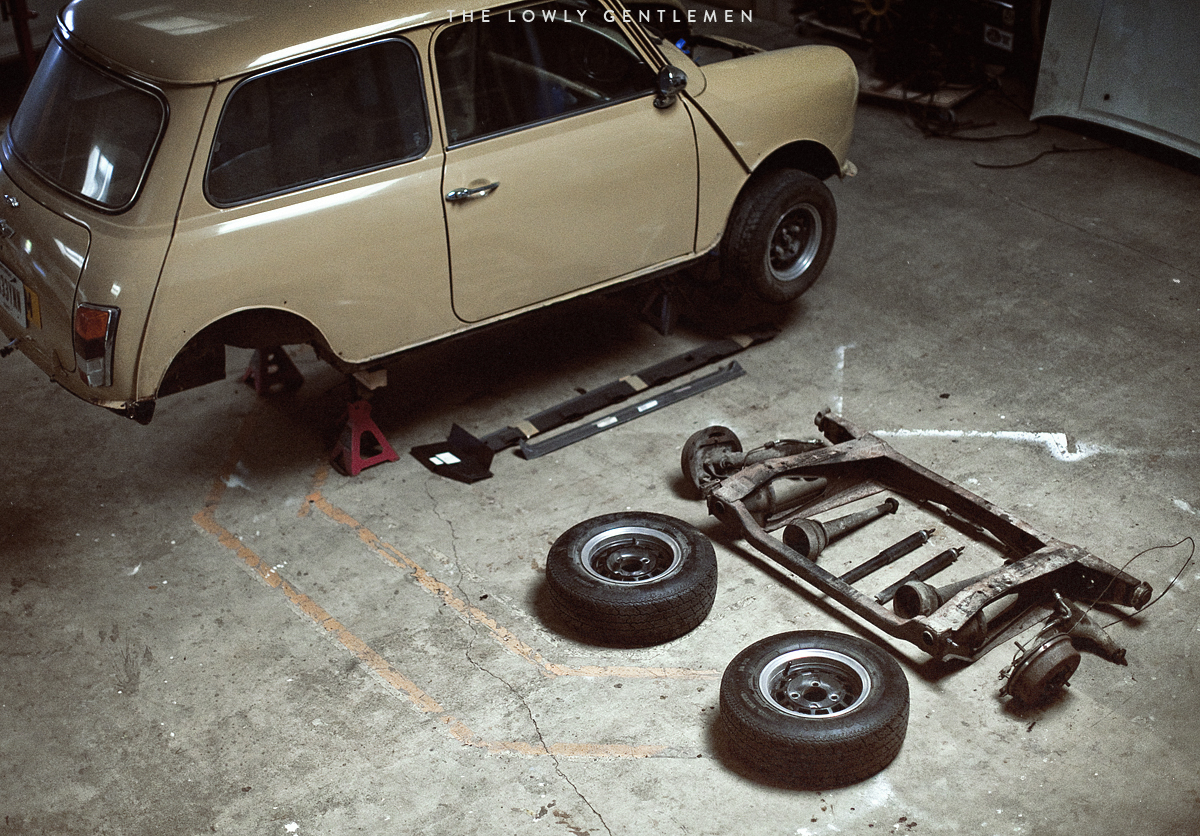 Andrew has also been chipping away at his personal Mini project. The engine is out, as are the front and rear subframes, leaving little more to the mighty micro car than its simplistic shell. His plans sway back and forth between full-on restoration and a resto-mod frankenmini of sorts; but nevertheless, each step forward is progress towards an important goal: completion.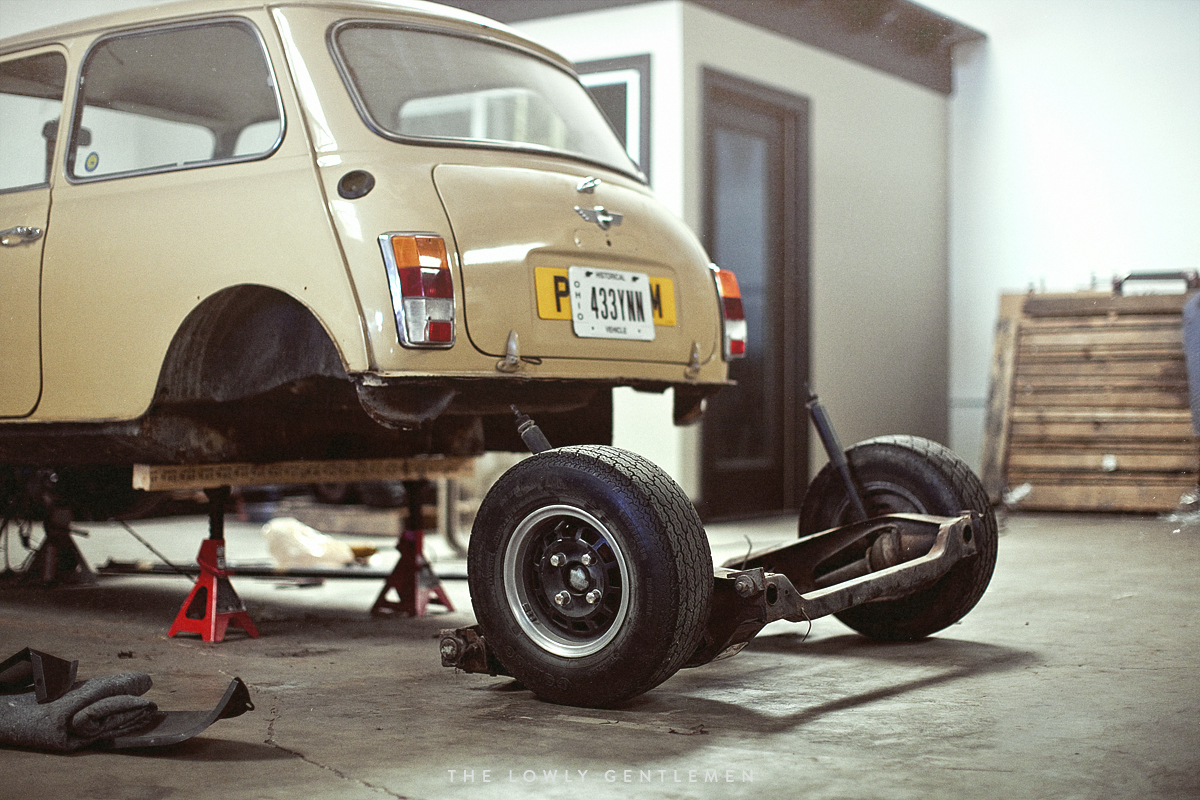 Andrew's sense of organization and cleanliness far surpass my own; Rusty hides under a pile of parts, pieces, drawings, and trash. Progress is feigned at best on occasion, but the torch still meets metal when time allows. As secretive as ever, the build details will be left unsaid until the big day comes; however, each passing weekend offers a slightly-more-complete car.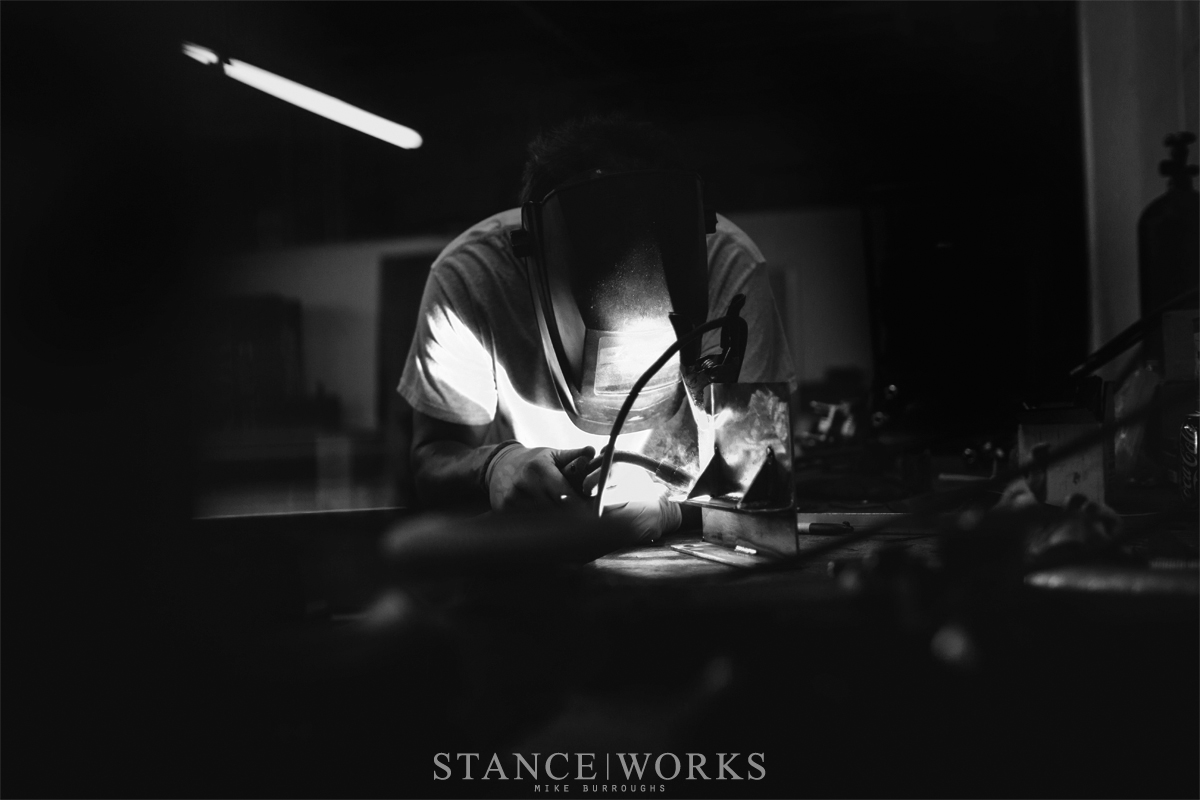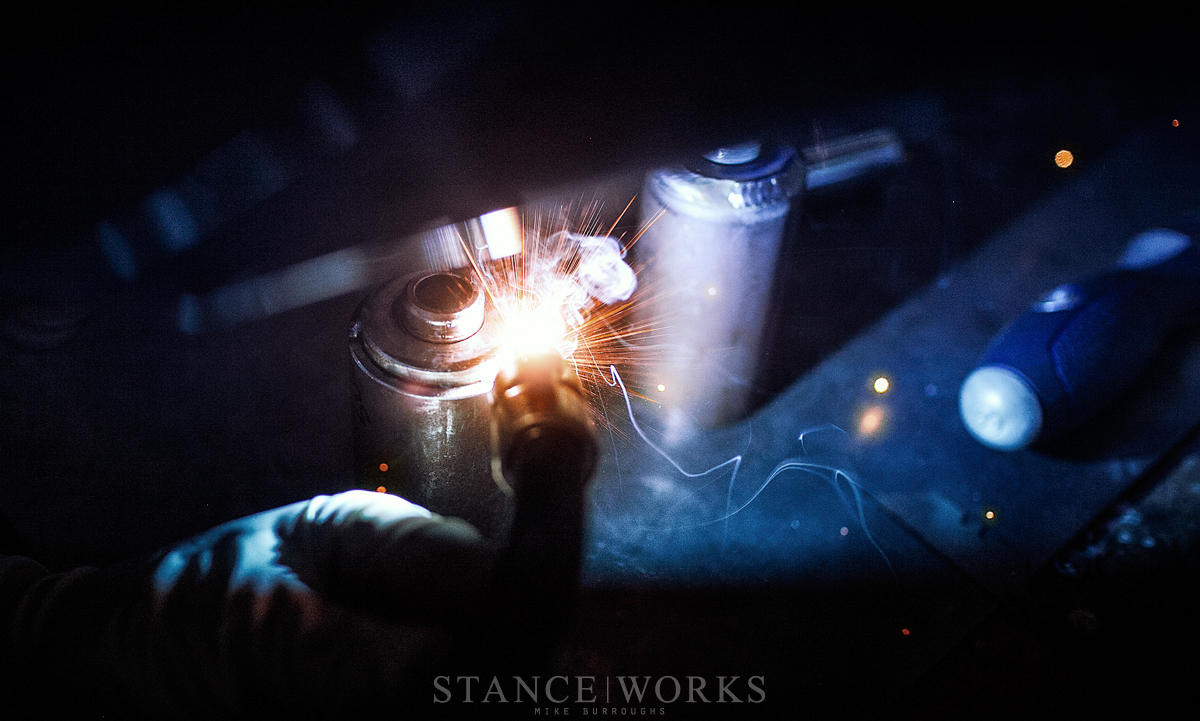 Our own projects can feel miles from completion at times, but we've been able to reach new milestones with other StanceWorks builds. Jeremy Whittle's E38 has been fitted with all-new HRE 309 Classics, celebrated in our latest video as it hovered over the tarmac in Downtown Los Angeles. With the video amassing more than 100,000 views in just one week since launch, we're anxious to see the  reactions to Jeremy's car in person as it makes its way to shows as the season begins.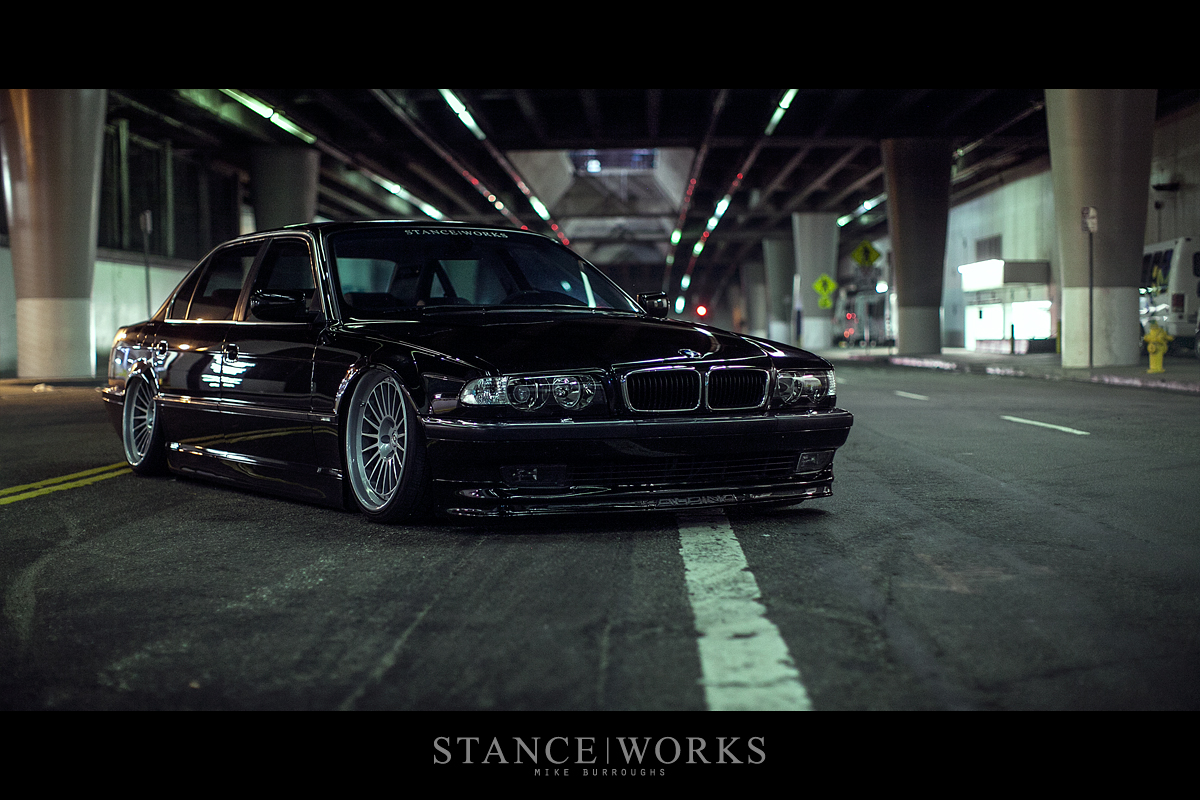 While much less exciting in its current stage than the E38, Emily Marton's E82 1-series has made its first steps towards being a StanceWorks build, with H&R coilovers fitted and cranked to a perfect OEM+ ride height. Next on the list is, of course, wheels, to set the car apart from the crowd. Perhaps it's StanceWorks's chance to try our hand at a new BMW.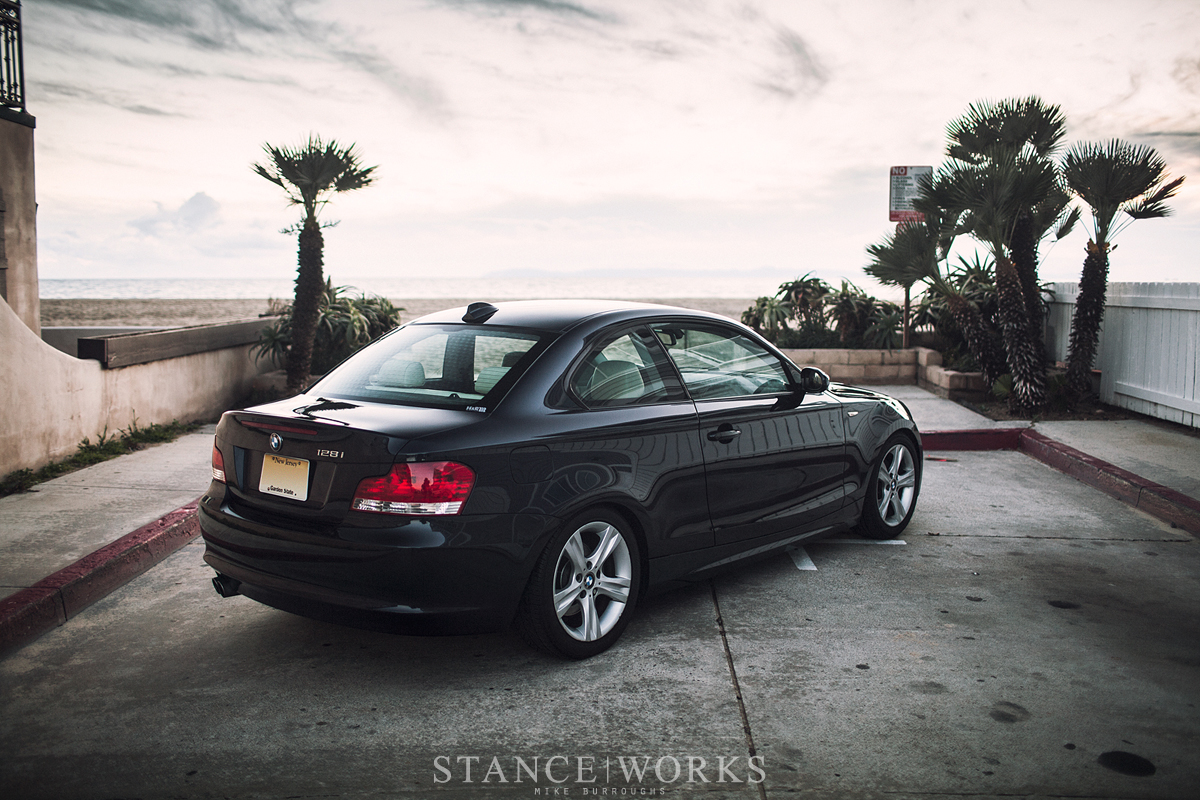 With spring approaching, it also means the start of the show season – moreso here in California than elsewhere. Luftgekühlt helped to start the season off on the right foot, gathering an astounding collection of classic Porsches from a committed group of enthusiasts. Shot on film this past weekend by Andrew, the event displayed the iconic designs of Porsche's lineup against the mid-century modern styling of the Bandito Brothers production campus. The laid back atmosphere and friendly vibes lent a feeling closer to a family reunion than that of your usual Sunday car get-together. And with that, 2015's show season is off to a great start and we look forward to reconnecting with everyone as the show schedule takes us around the country yet again.