When often asked why I'm into automotive photography and modified cars, there are a handful of people that I bring up in my answer. One of those key people is Aaron Stuk: skilled in the art of what I call "mirage builds," Aaron's passion is to build cars, not show them off. Hype has never mattered for Aaron, and before he receives any, there's a good chance that the car has already been sold and he's onto modifying the next one.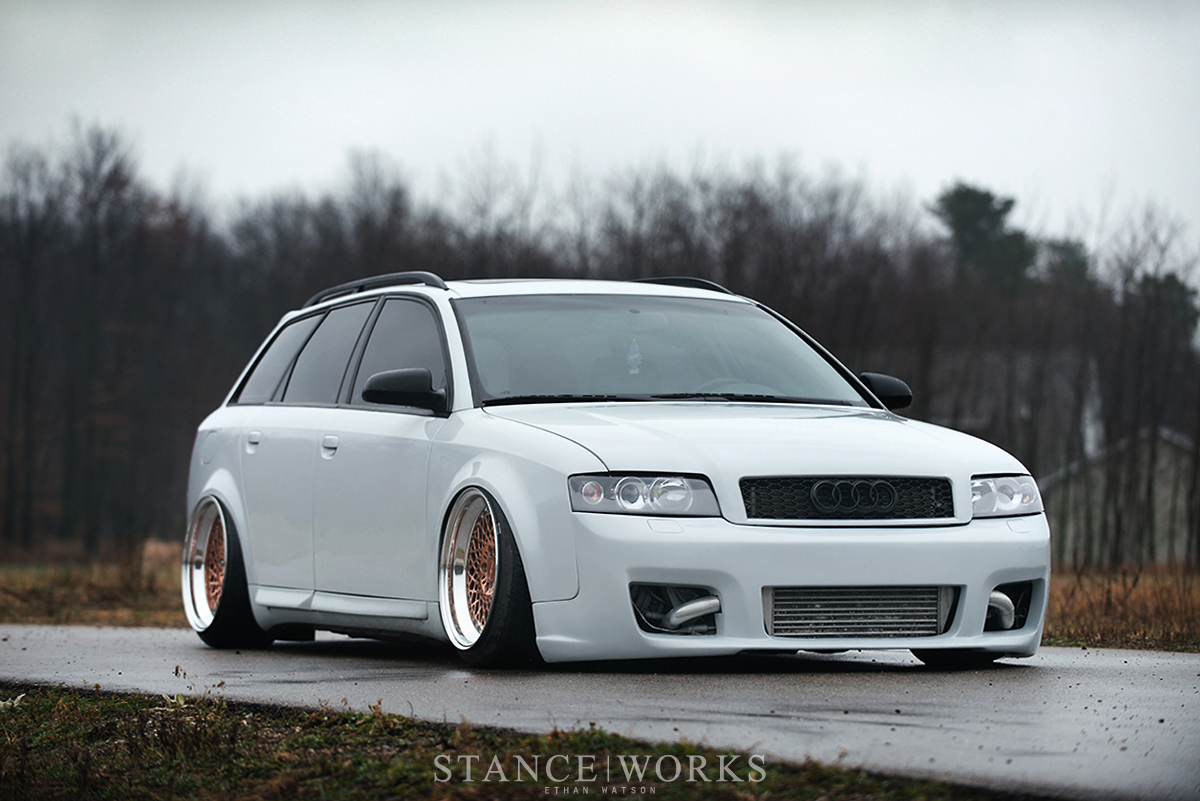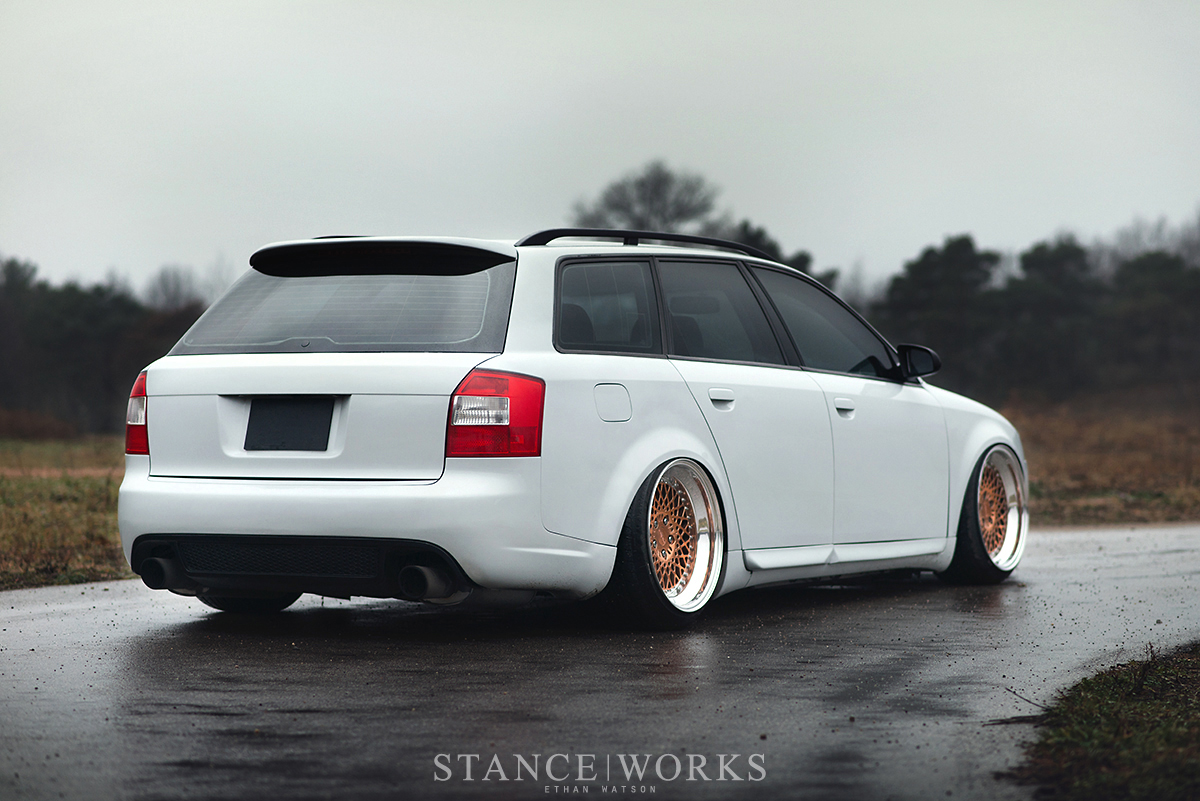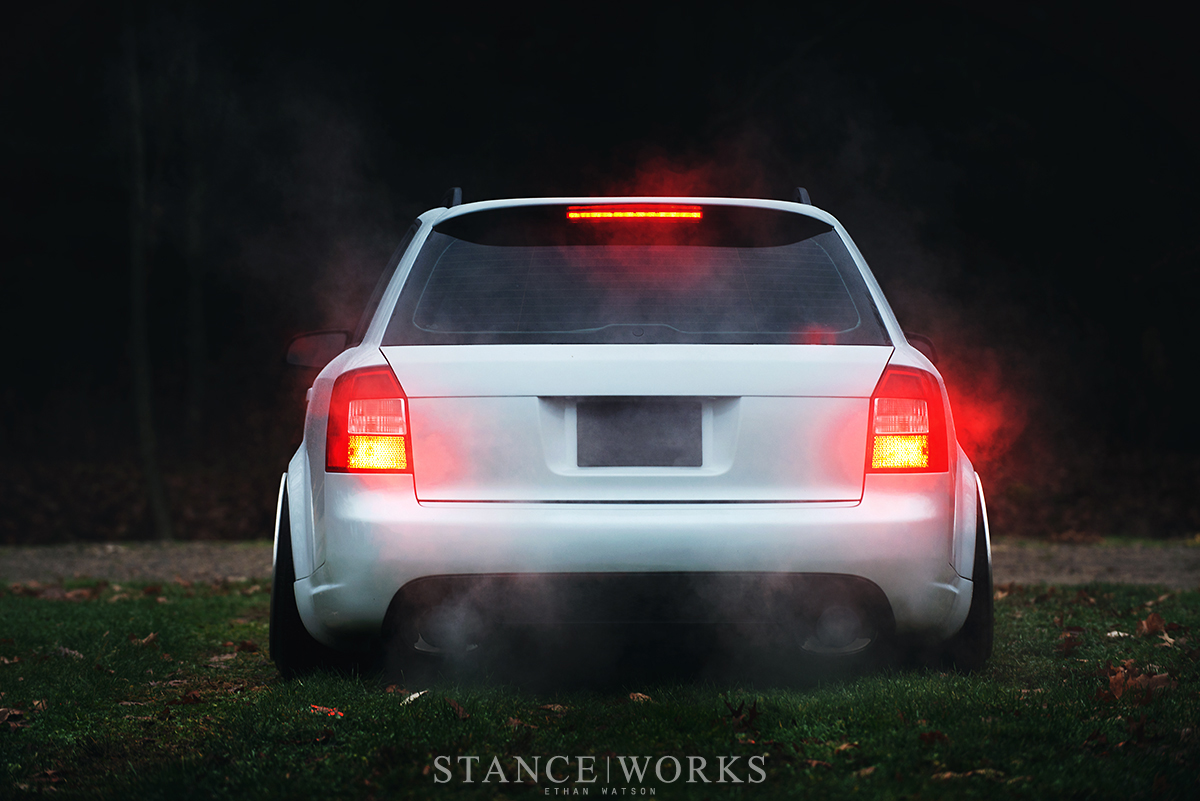 For that reason, I have found what I enjoy most about documenting modified cars.  Modifications are subject to change, and to capture them in their grandeur is an incomparable opportunity.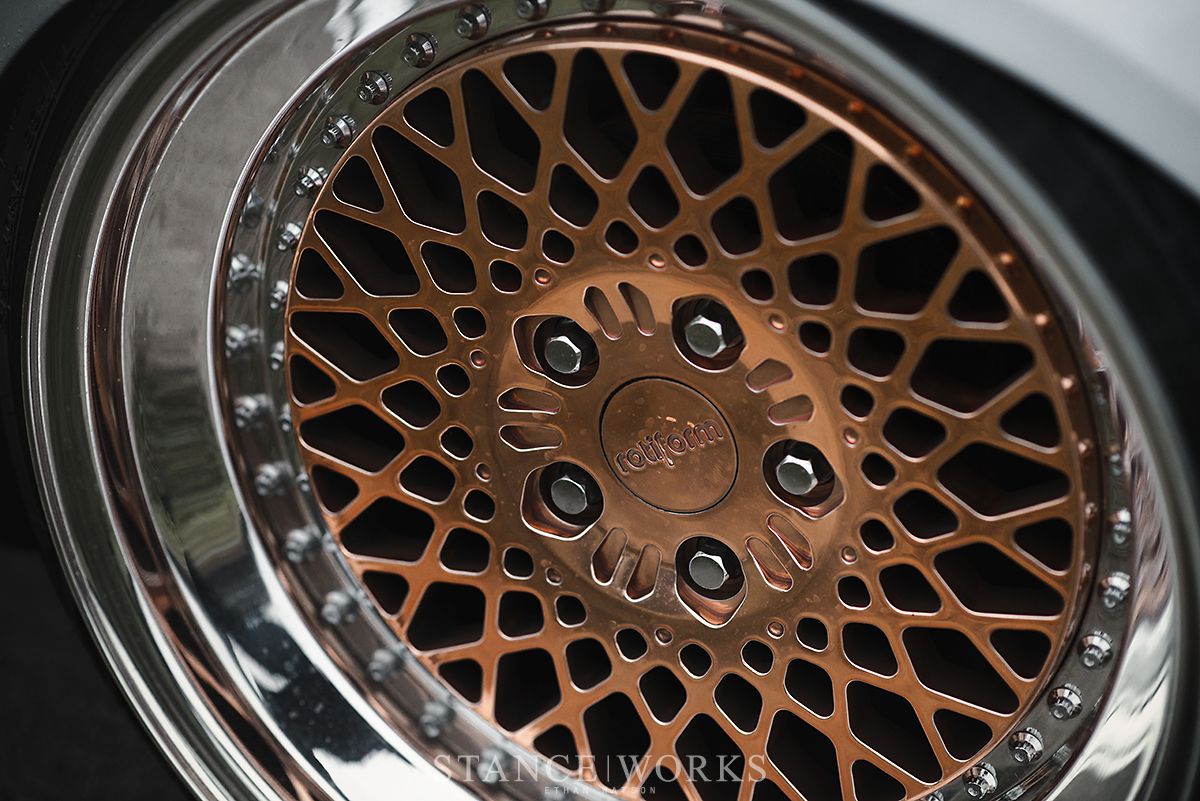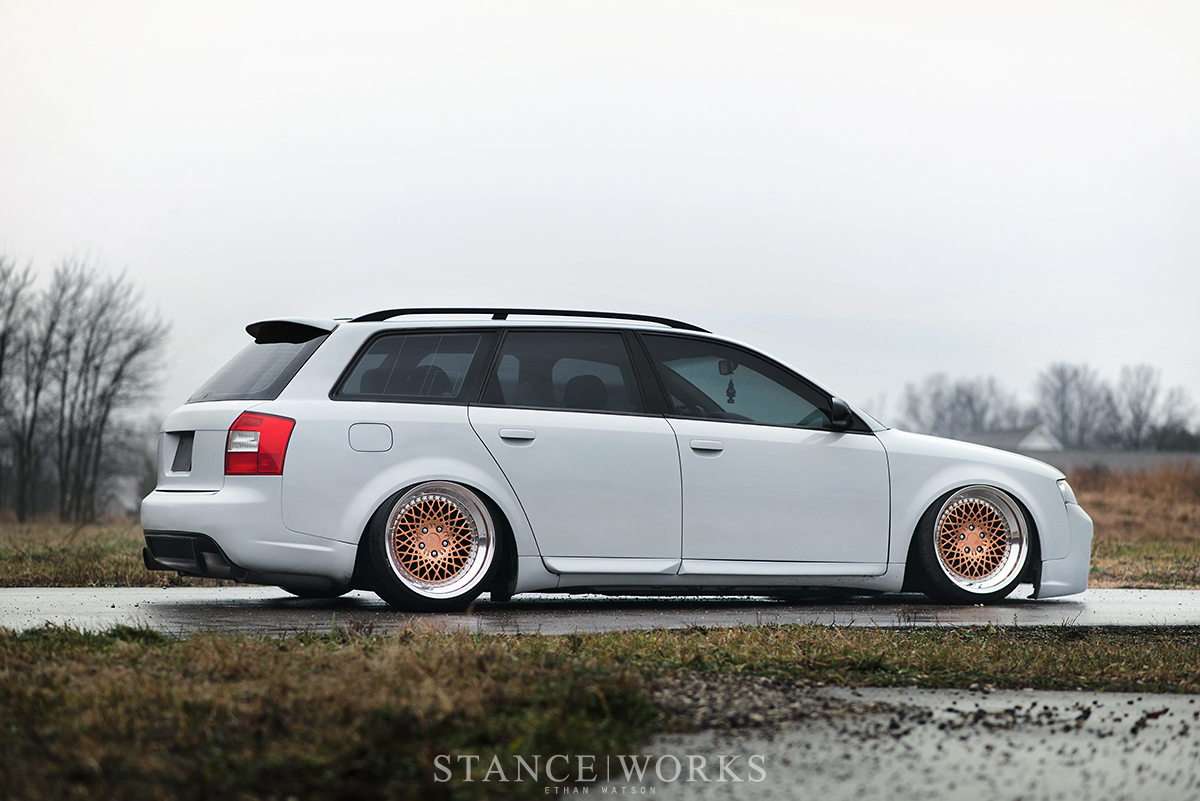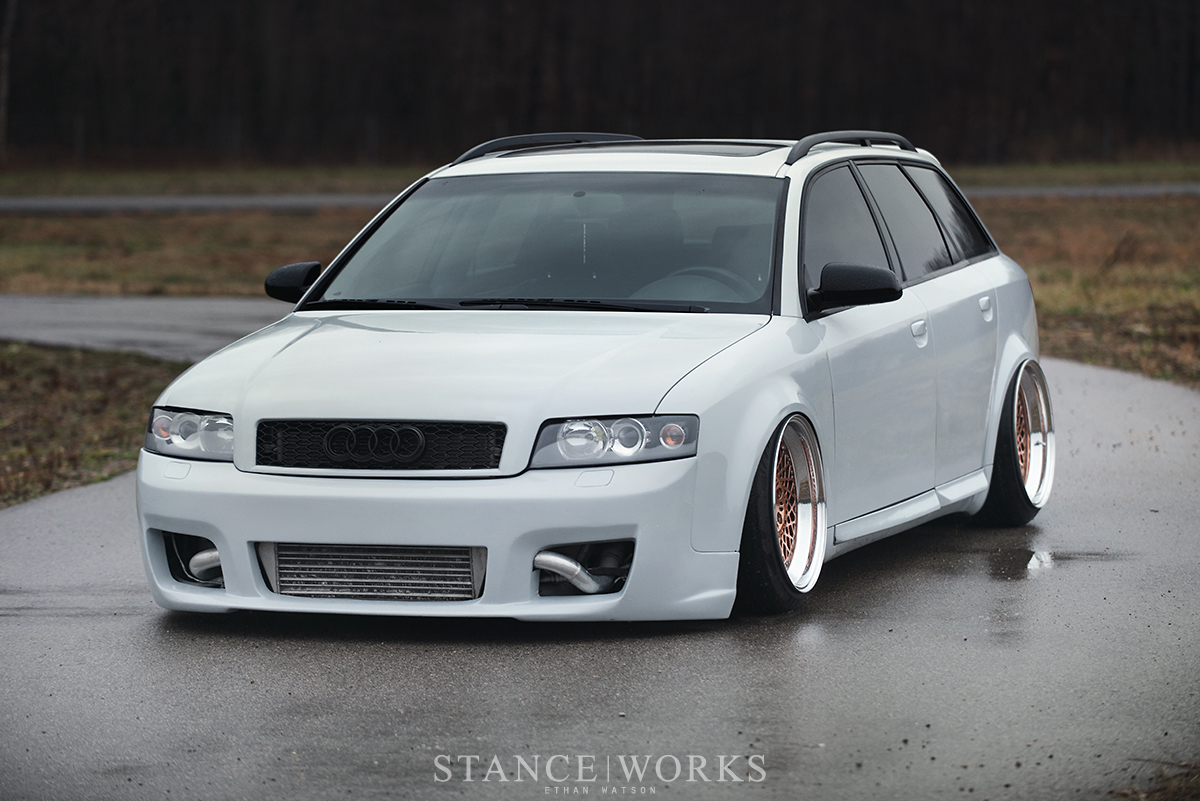 Though we grew up in the same town, I knew Aaron's forum name long before I knew him personally. This was mainly due to his regular posts of goodies in the classifieds section, but what really stood out were his build threads. Throughout High School, I was always intrigued by how much work and dedication Aaron would spend on his assortment of VWs and Audis, but then baffled at how fast he would sell them after they were complete. Years and multiple builds later, Aaron's cars still astonish me, including this B6 Audi Avant.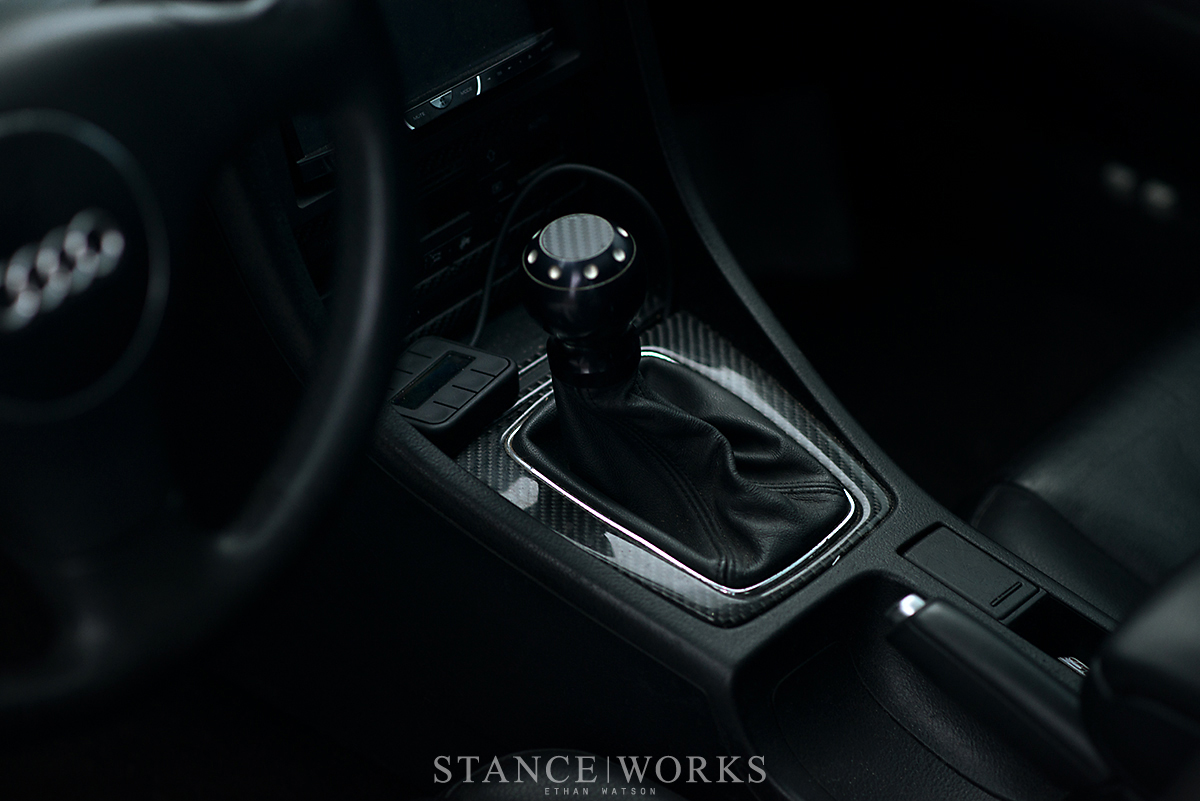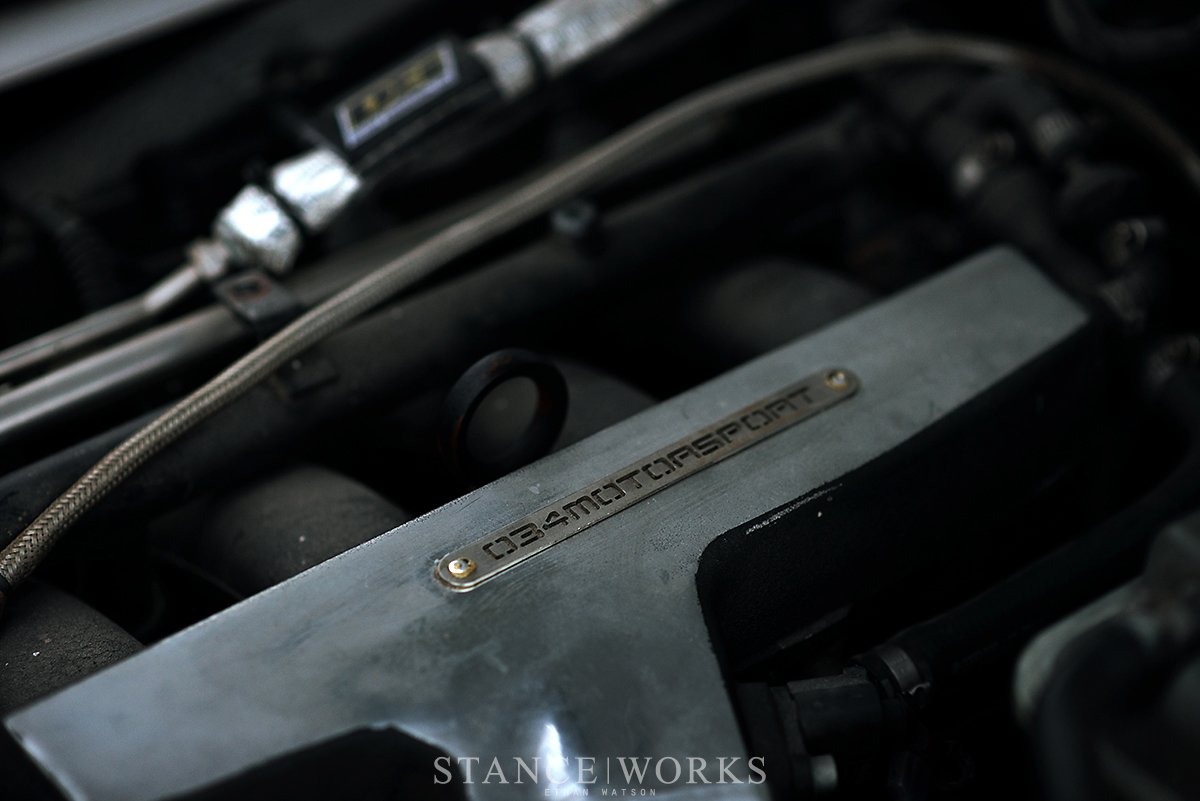 What began as Winter Warrior vehicle has transformed into something rare. A meth-injected, air ride equipped, and exclusive colored Audi Wagon unlike any other.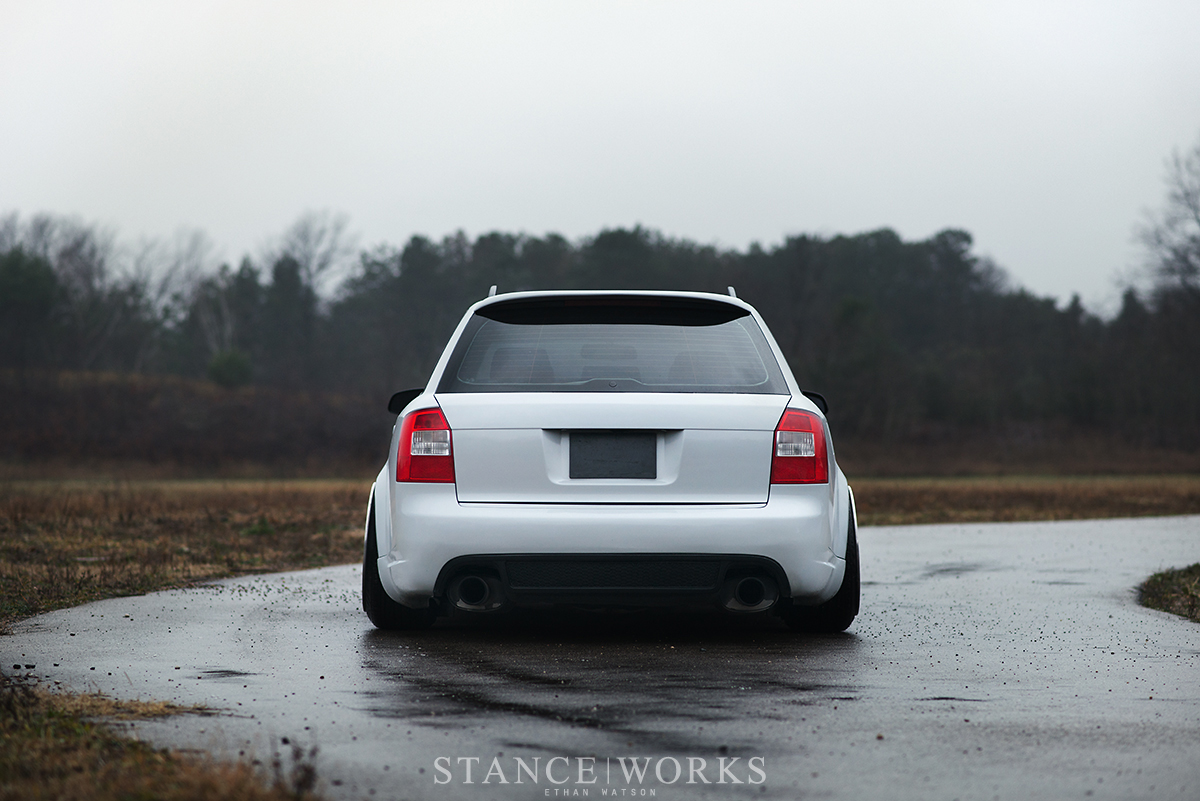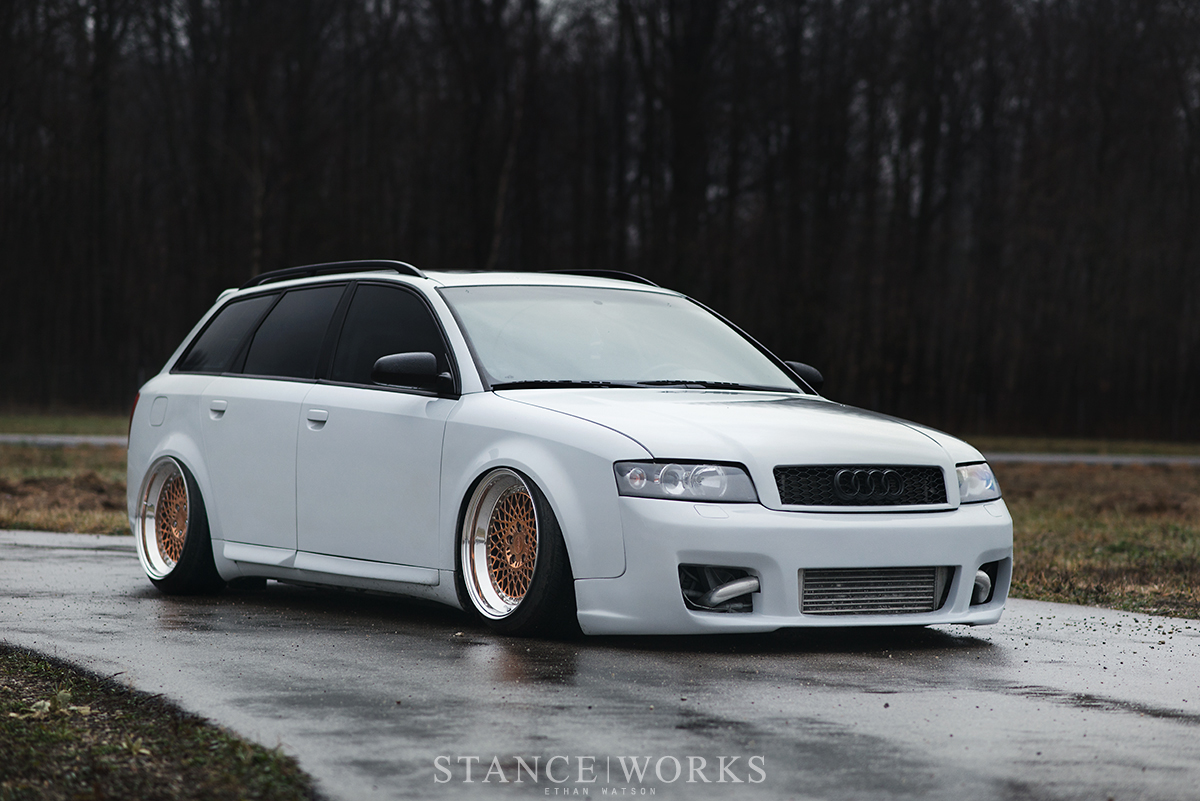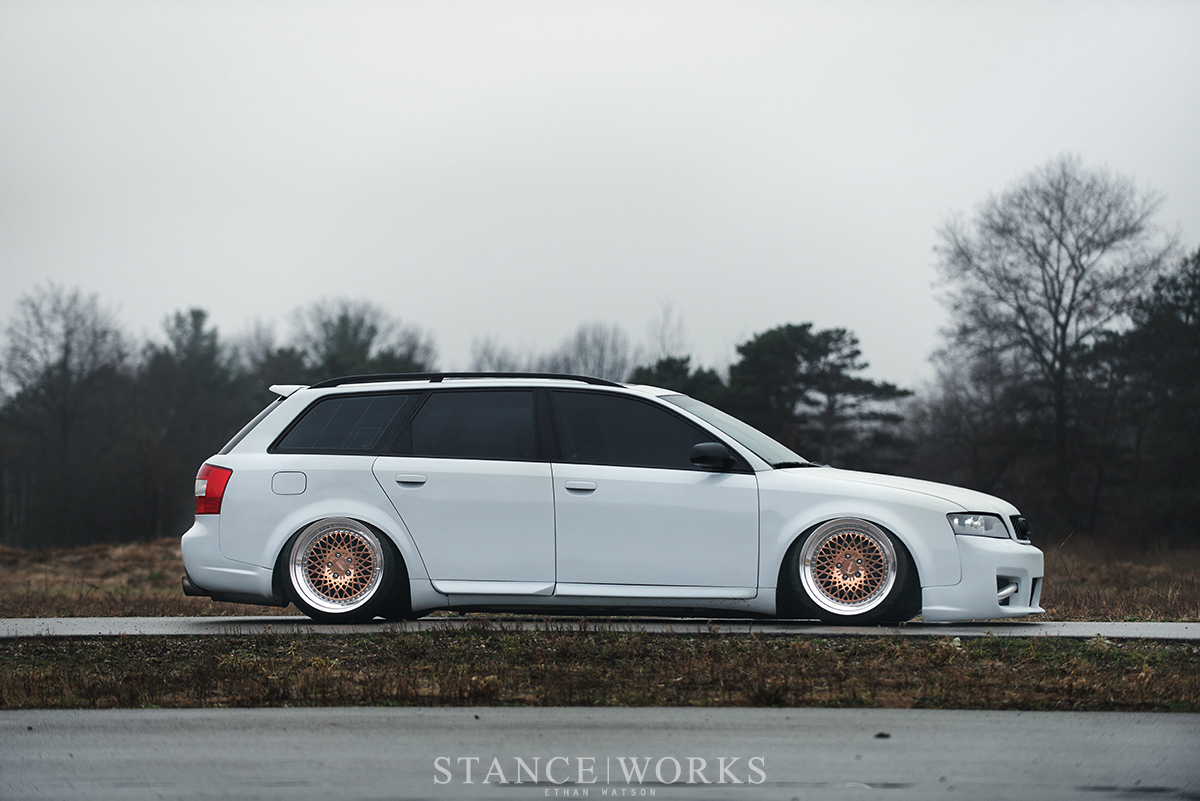 In past features I've assembled, there is a good chance I've brought up subtle details and clean bodywork, except none of those are quite like Aaron's builds. Shaving and molding to create sleek body lines are his forte. Every car Aaron has owned, at least those that come to mind, has had some amount of details changed to the exterior that add up to make it distinct. It's a keen attention to detail, but never over-doing it.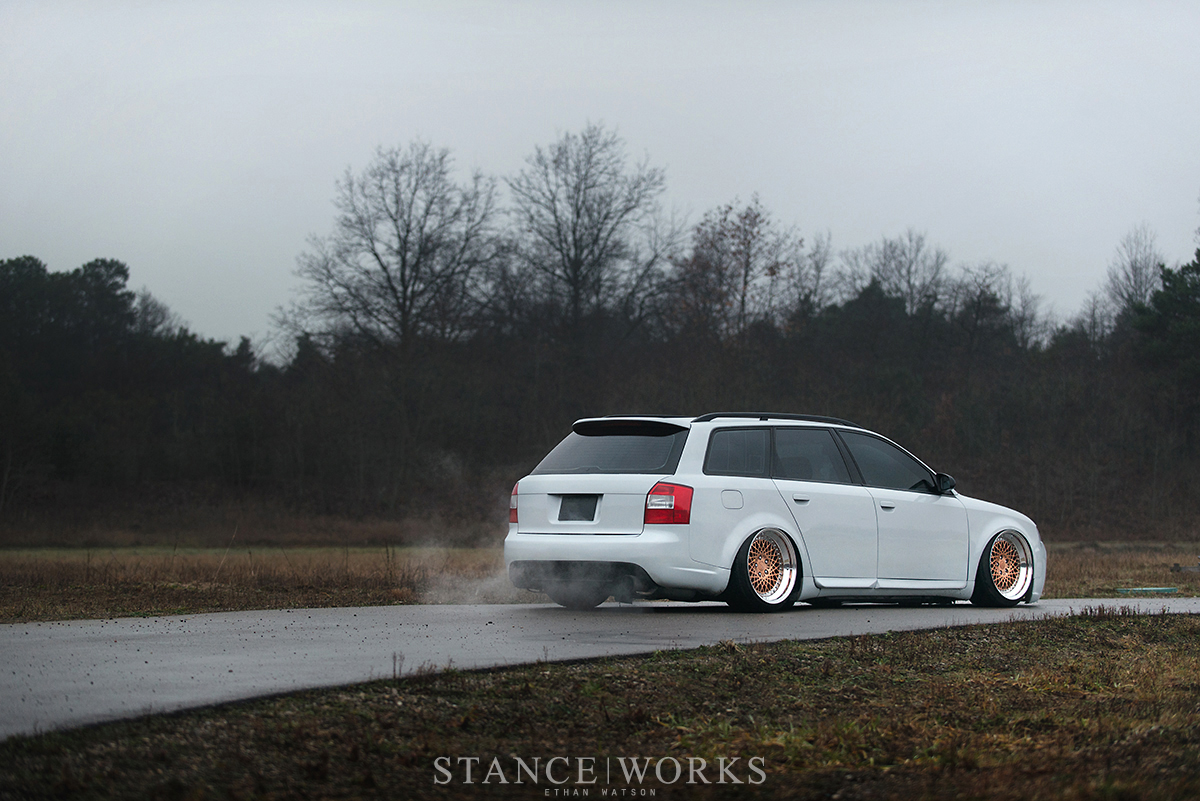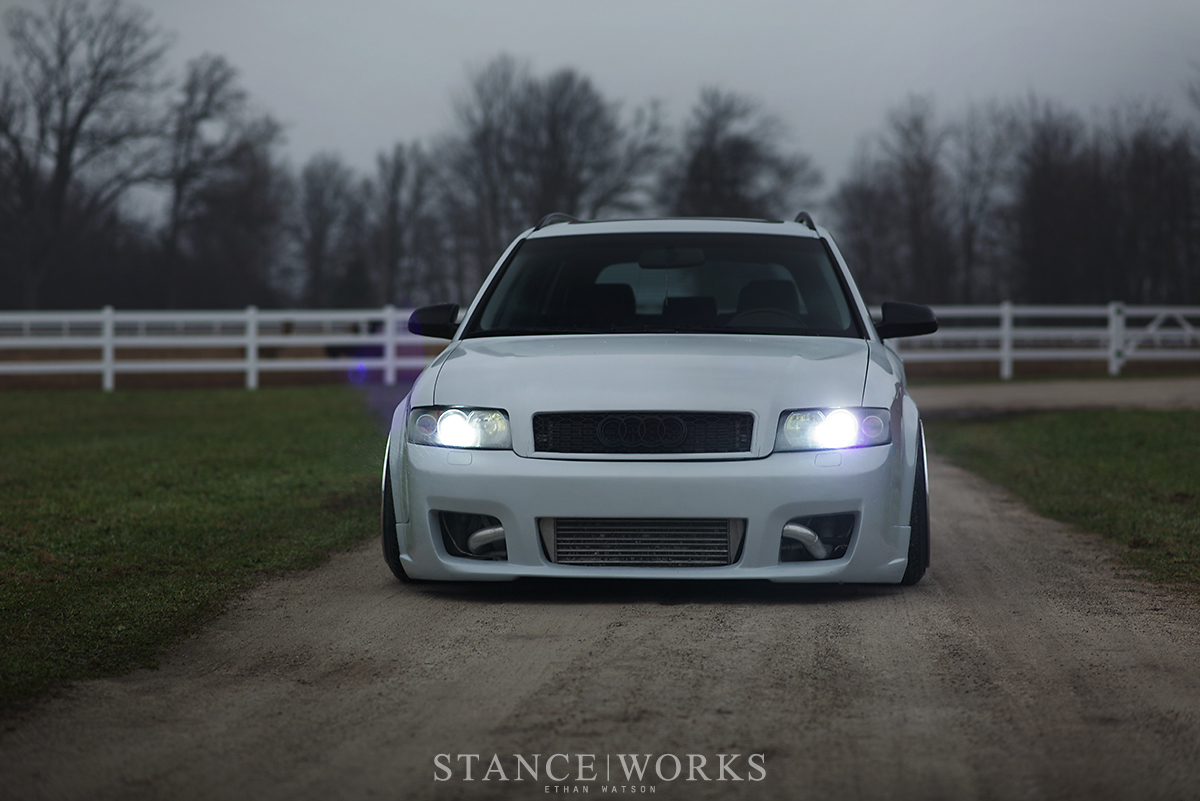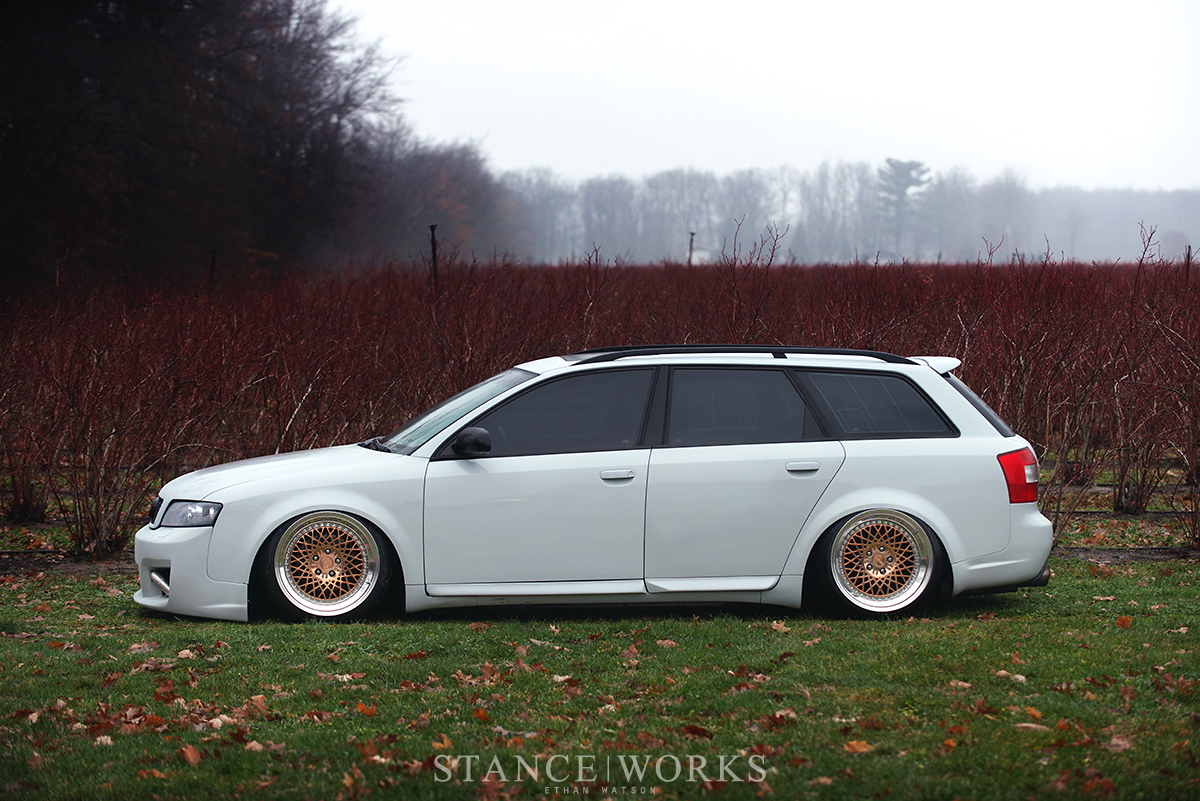 Now, I would love to tell you that this Immaculate B6 Avant is unique and Aaron plans to keep it forever, but over the years I have known him, Aaron's always had another project in mind, and I'm sure there are parts from this build have already been listed for sale. To me, its just another thing that makes Aaron's builds special, because right in this moment and through these photos, there's a good chance this may be the last time you witness a mirage build quite like this.