Immediately following SEMA, the Bag Riders crew and their illustrious E92 set out for the Arizona desert. The Bag Riders E92 made its initial debut back in 2010, and has since transformed into a community favorite, most recently spotted in the streets of Ocean City, Maryland sporting a RedBull livery. This time around, the crew has toned things down. To celebrate the car's latest iteration, the gang wanted to capture the car not only in photos, but in video. Joseph Szela, operating as The Main Idea, was brought in to do what he does best: to capture the E92 as it carved its way through rocky mountain roads.
[fve]http://vimeo.com/114070581[/fve]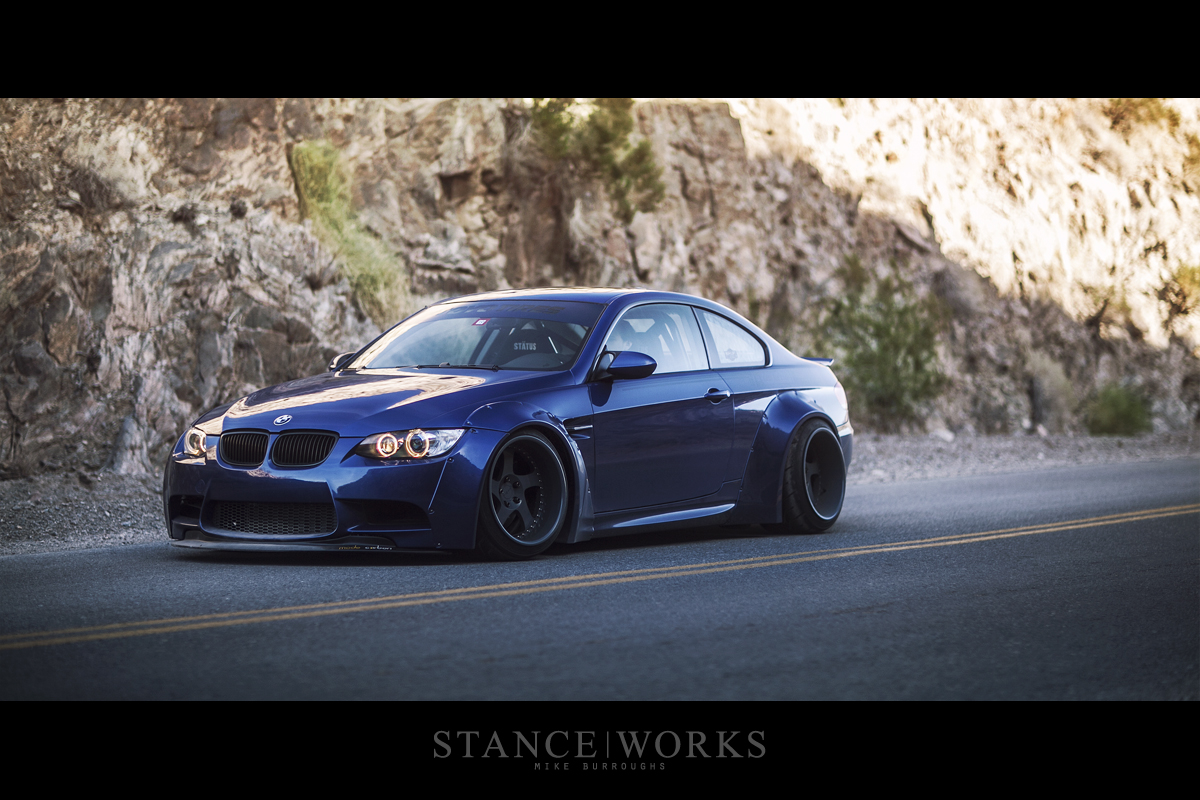 We joined the team behind the scenes for a segment of their two-day shoot. Despite some hiccups through the filming process which limited progress during our own participation, it was clear that things would turn out well – and they did. Winding roads, rocky cliffs, and the arid landscape served as a phenomenal backdrop, and is undoubtedly far different in comparison to the Bag Riders' natural habitat in Vermont.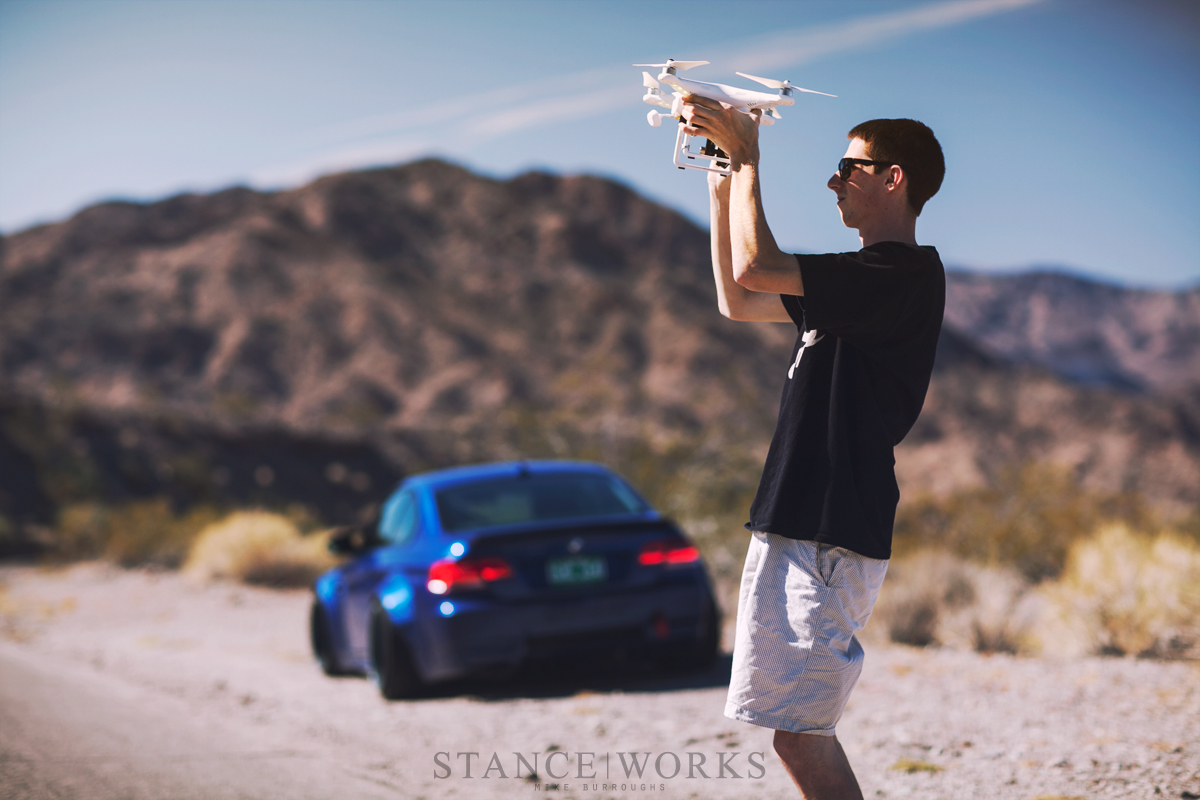 Fly bys, chase shots, and good old-fashioned stills made for an afternoon we were thrilled to be a part of. It should without saying – be sure to check out the video above. Year after year, we've watched this BMW grow through its stages, and there's no telling what Bag Riders may be up to next, but we're hoping to be a part of it once again.