Photography by Kevin Trower, Spencer Pankiewicz, and James Pankiewicz
The Lotus ownership club is a relatively small one. Founded in 1952 in North London, Lotus is a sports car manufacturer that focuses on the ethos of light weight and superior handling. Known for icons such as the Esprit, Elan, and Elise, Lotus has earned their keep as a special name amongst auto enthusiasts – especially those that love to drive. Falling somewhere along the blurry line between sports car and exotic, Lotus's offerings are special in their own right: hand made, eccentric styling, completely impractical, and where one might expect to find anywhere from eight to twelve cylinders, they'll find four – and it's this peculiarity that leaves them in a unique, niche market.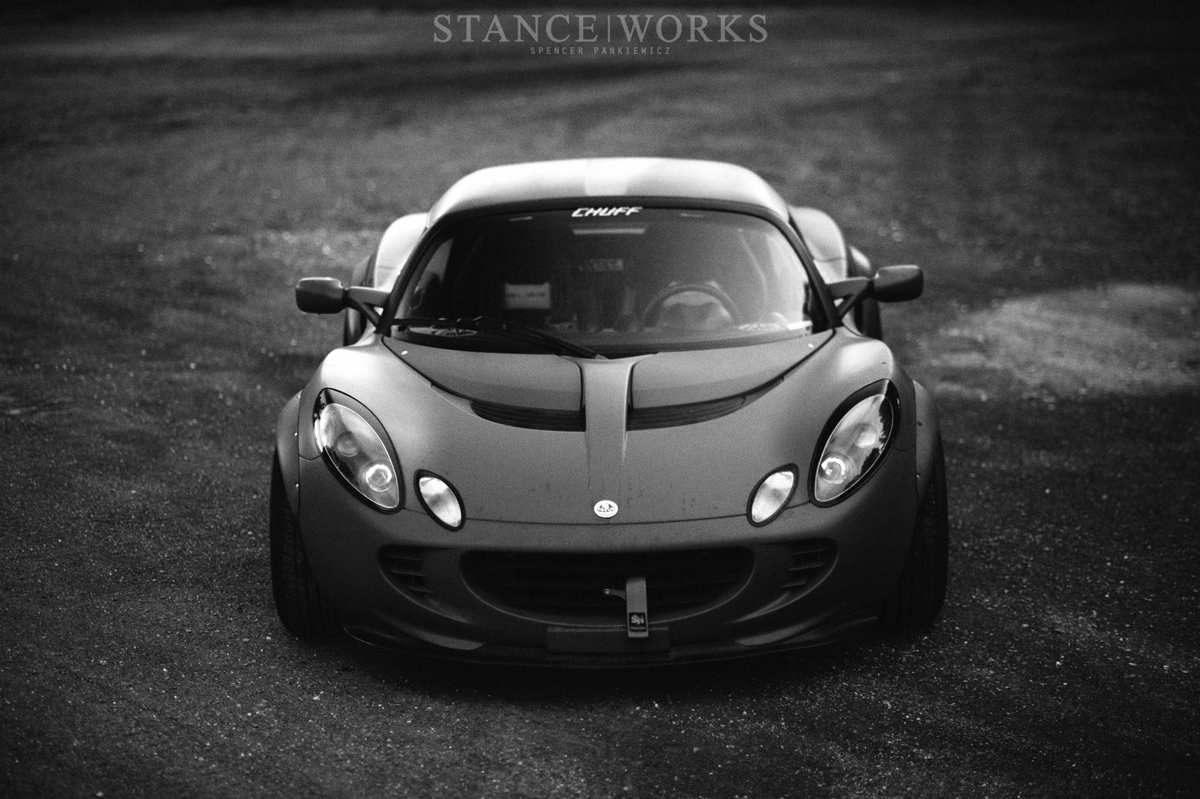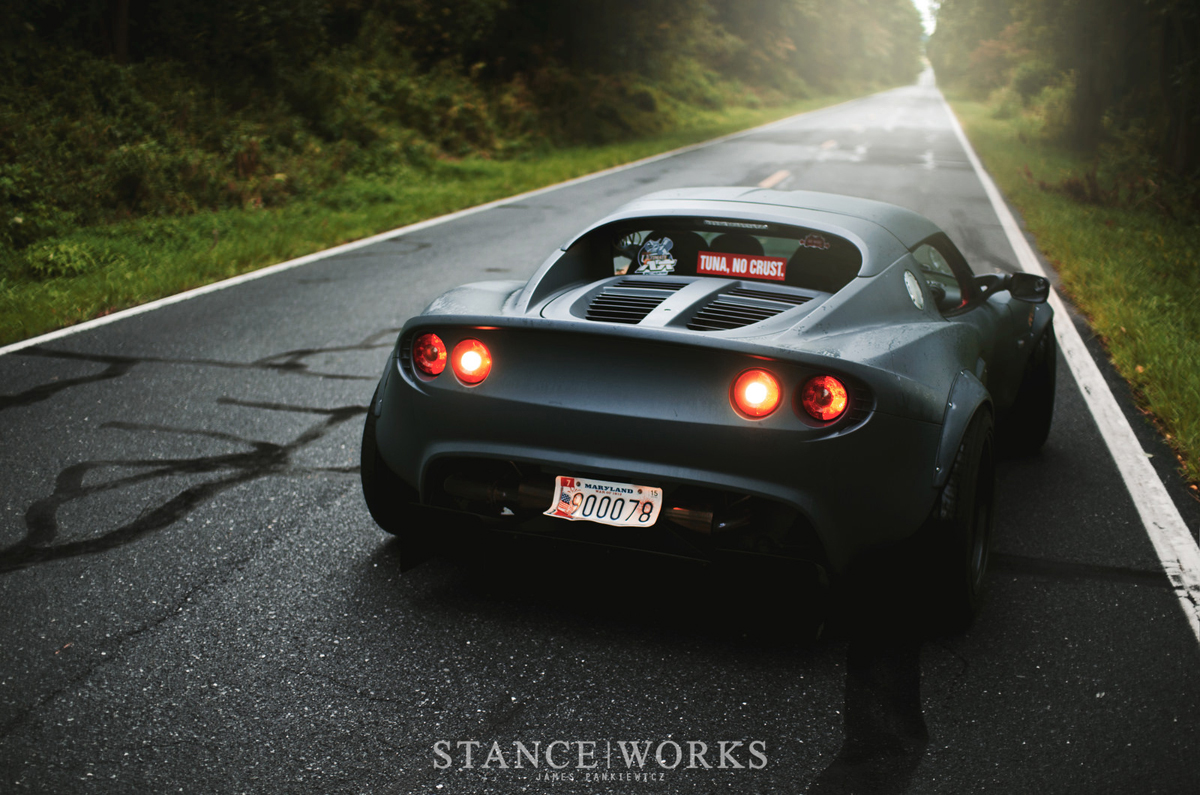 Michael Morelli is a man with a taste for such peculiarities; however, as one of the few lucky enough to procure a BMW 1M, Michael's hopes were shattered when the car was rear-ended and totaled.  Impatience on the hunt for a suitable replacement car brought him to one of America's few Lotus dealerships. Despite his idea of wanting something practical for daily driving, the allure of the Lotus Elise was too strong. Two Elises were available on the lot: one with high mileage and no options, and the other with every options and a bit too far out of the price range. Lastly, inside the showroom sat a car marked as "SOLD" with big, bold letters. We always want what we can't have, and Michael was hooked.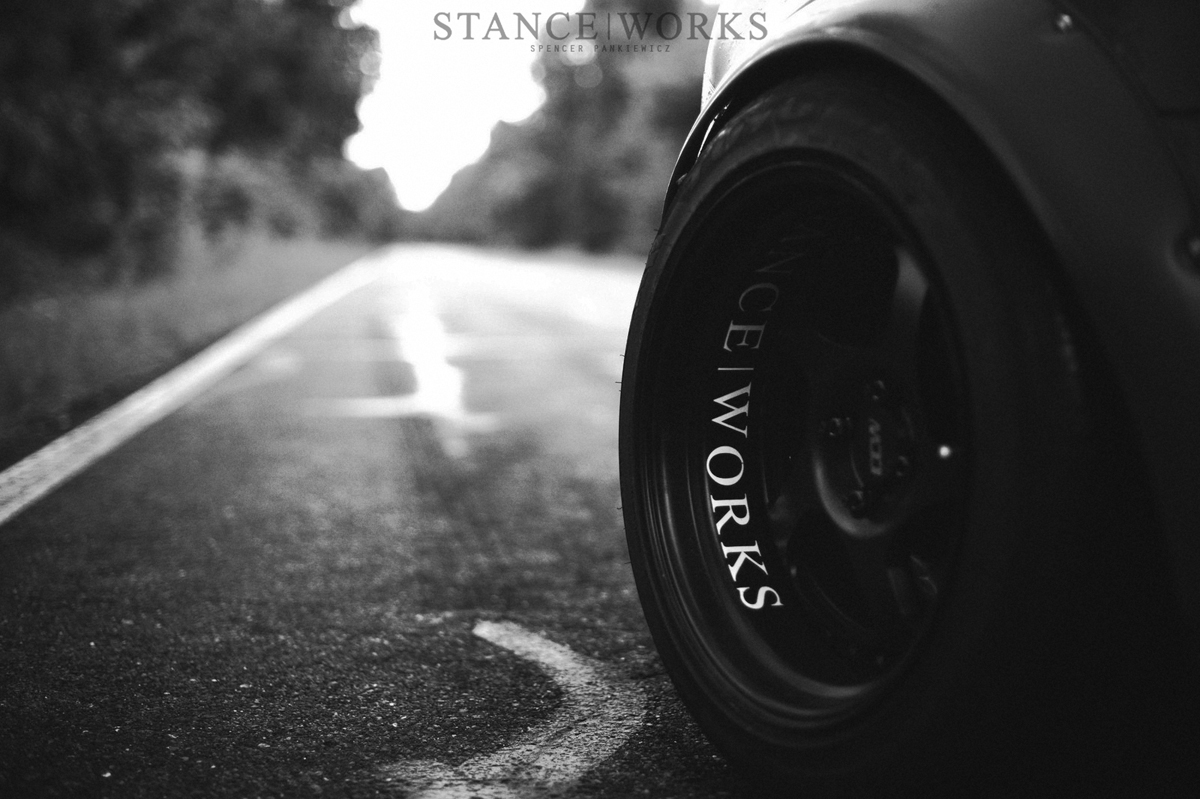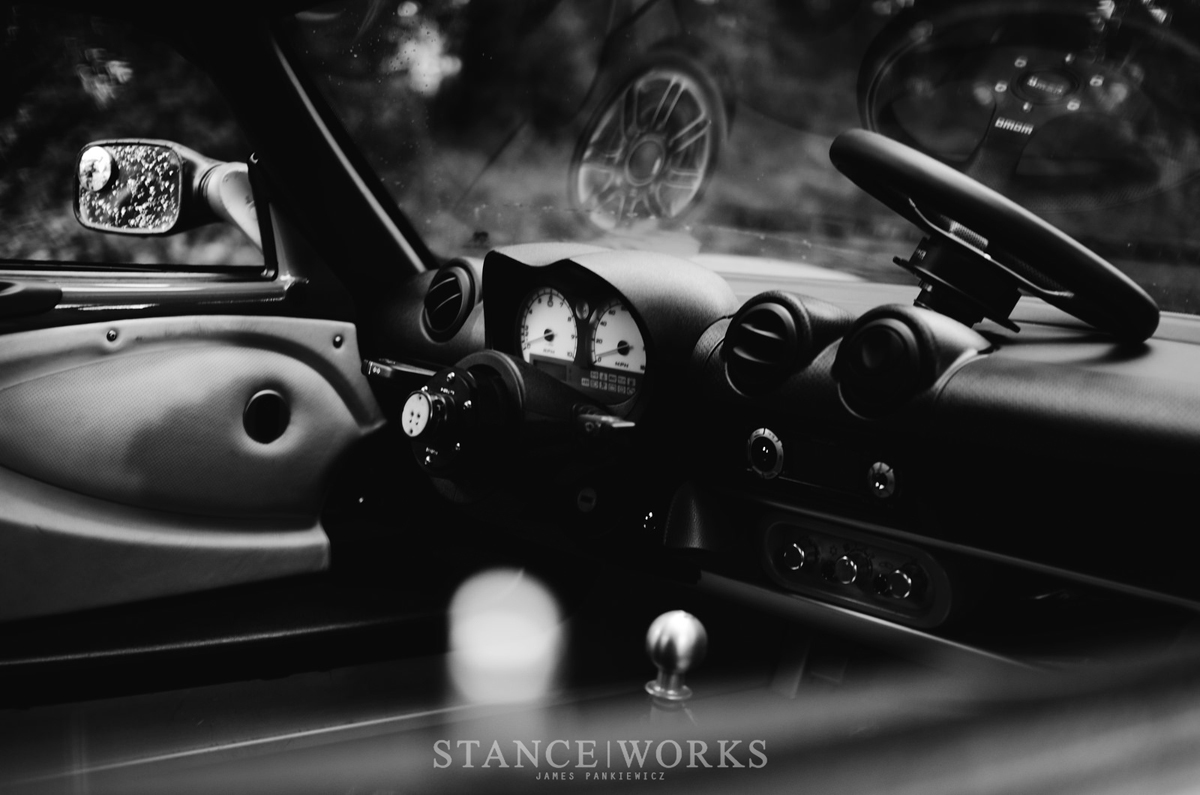 The buyer of the car, however, was not. Having only left a small deposit, his time to pay for and pickup the car, was running out. After calling day after day, Michael was finally informed that the car would indeed be back on the market. Shortly after, Michael went to the dealership to sign the papers. He listed his E39 M5 for sale, having come to the conclusion that maintenance on BMW's twin-cam V8s isn't for the faint of heart, nor suited for daily driving. As fate would have it, the Lotus salesman felt differently, and as an M5 fan, bought the car on behalf of the dealership at $1000 over Michael's asking price. "I traded that car in for the Elise, and a smile that has yet to go away." Best of all, acquisition of the Elise took place on his birthday, making for a truly special occasion.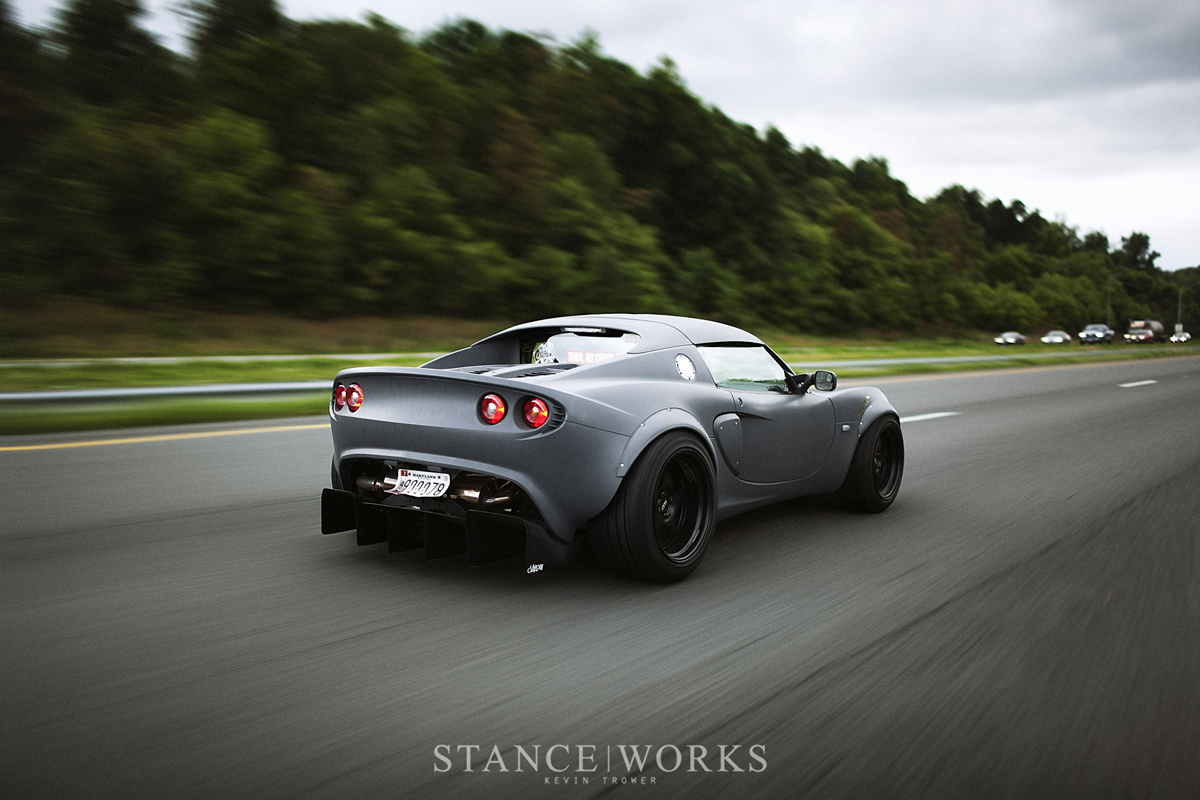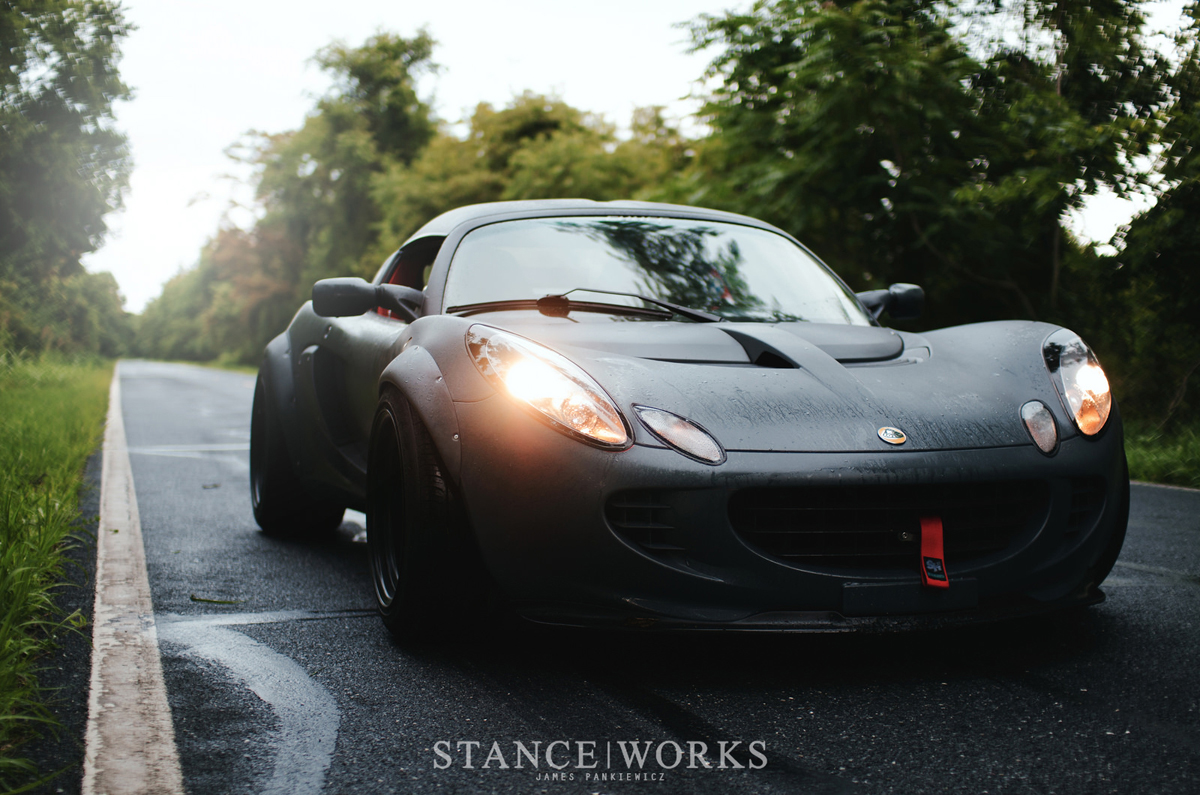 Michael starts off with the basics – "I have always loved Lotus and its history. The focus on handling dynamics & momentum over everything else very much appeals to me. I have always been concerned with the bare essentials & nothing more, stripping away all parts from my past projects that would hinder the driving experience." His mindset was perfect for undertaking Lotus ownership, and he wasted no time. Looking for an excuse to make the car more aggressive, Michael purchased a set of wheels that would require some work to fit. "I visited a local shop that specialized in exotic maintenance, and had good recommendations from Lotus friends. There, I had the rear clam trimmed to fit the flares I had chosen to widen the car."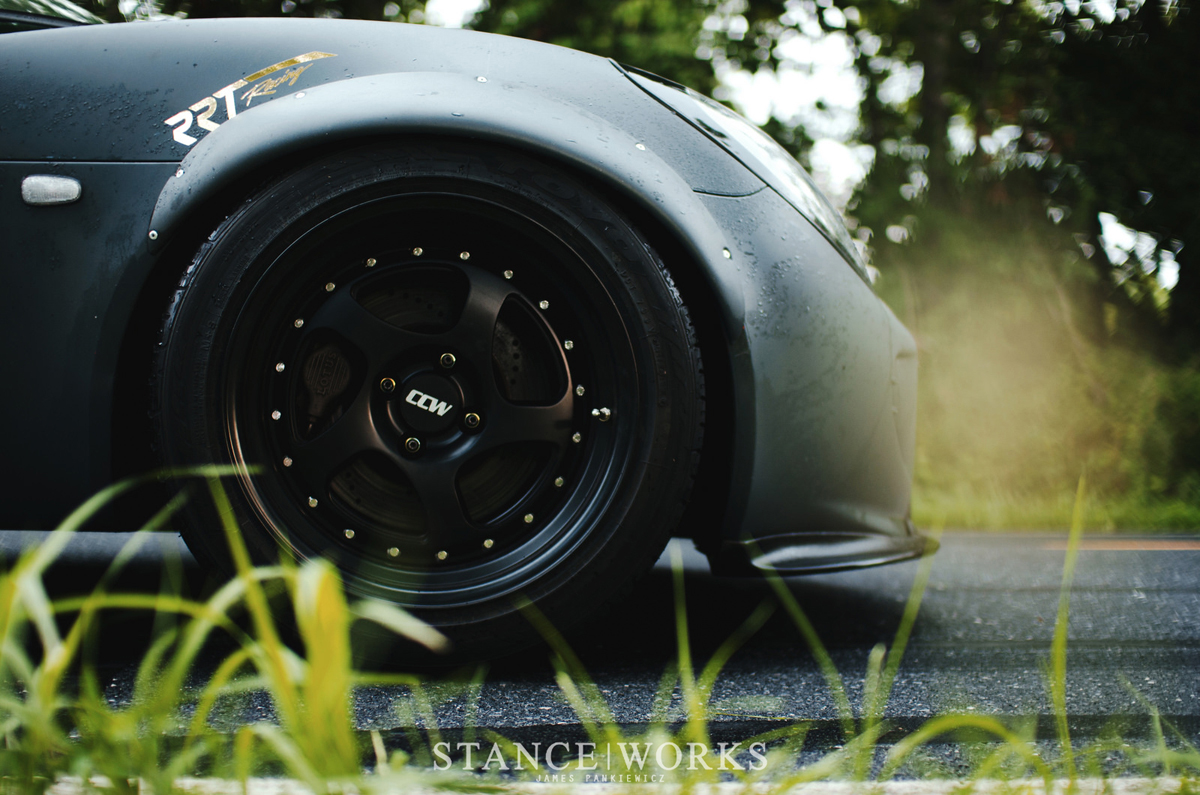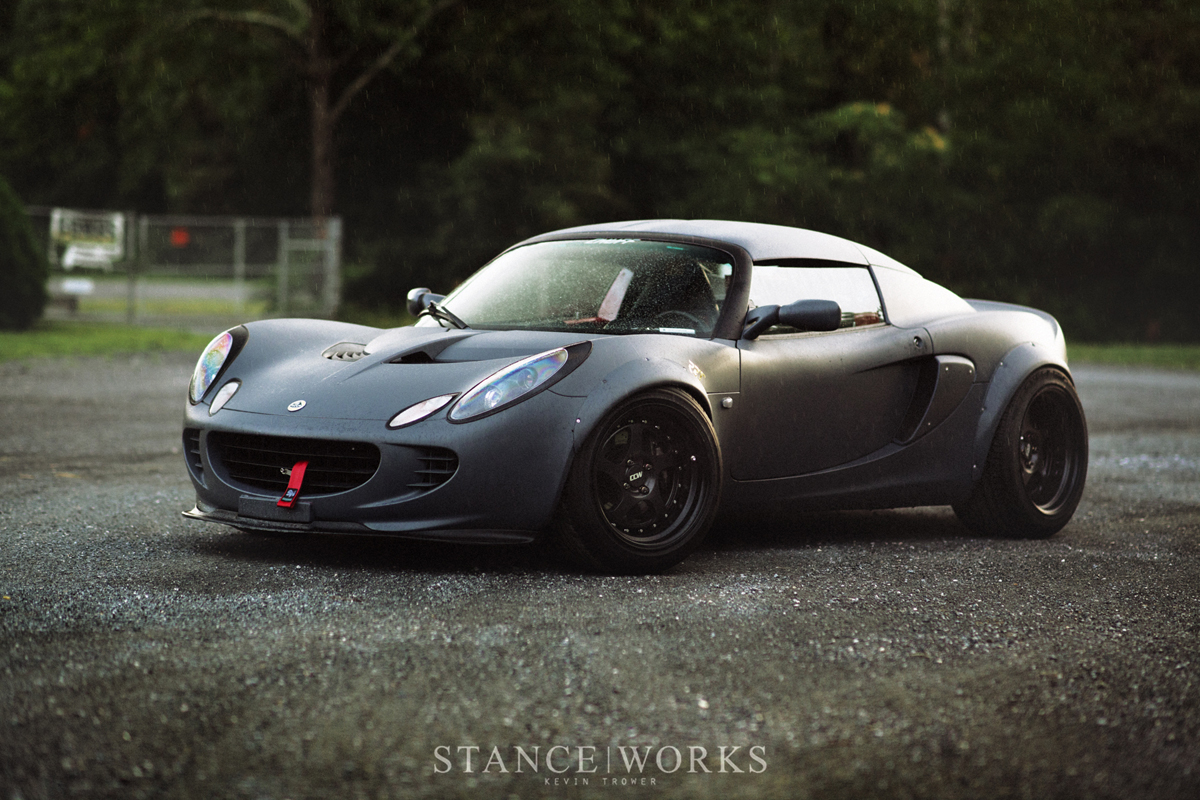 Through the winter, the car sat tucked away, with Michael analyzing the rear-arch job he had paid good money for. He contemplated taking a difference approach, and after both making up his mind, and tearing the car down, his gut feelings proved to hold merit, as the fender work was not done to his liking. With the help of a friend, he took matters into his own hands, and re-trimmed the rear bodywork of the car and fitted a new set of arches. In conjunction with the bodywork, Michael ordered a set of LM5Ts from CCW.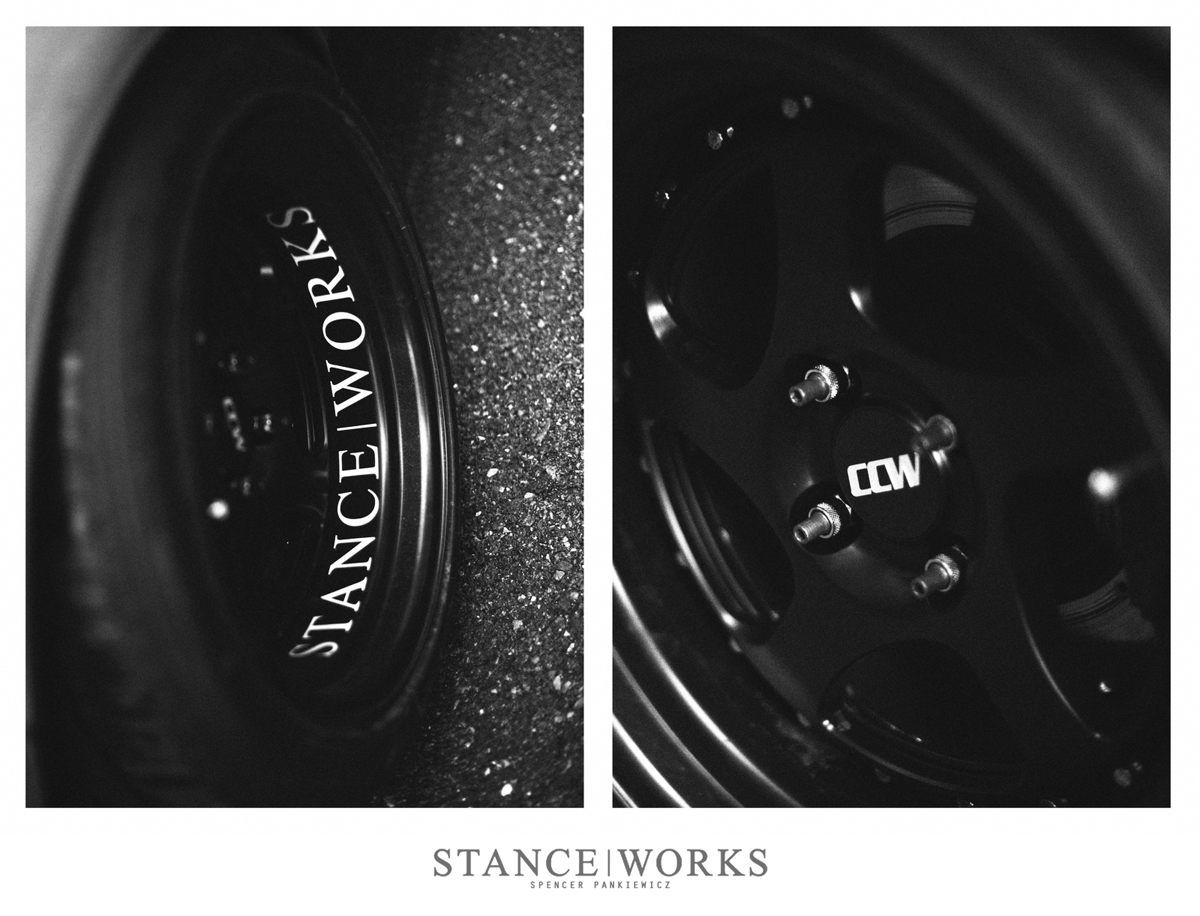 "I went through several months of trial & error attempting to fit a set of satisfactory flares on the front, with no luck. I also tried several different wheel & tire combinations." Achieving the fit and finish he was after was proving more difficult than anticipated. Without much in the way of aftermarket availability, nor testimonials for what works best, Michael found himself buying, testing, and tossing away parts on more than one occasion. Tires, suspension systems, and even interior components such as seats, all made the rounds. "Most of the seats I had to trim to fit the minuscule tunnel-to-sill gap of the Elise, thus rendering them worthless in the resale market."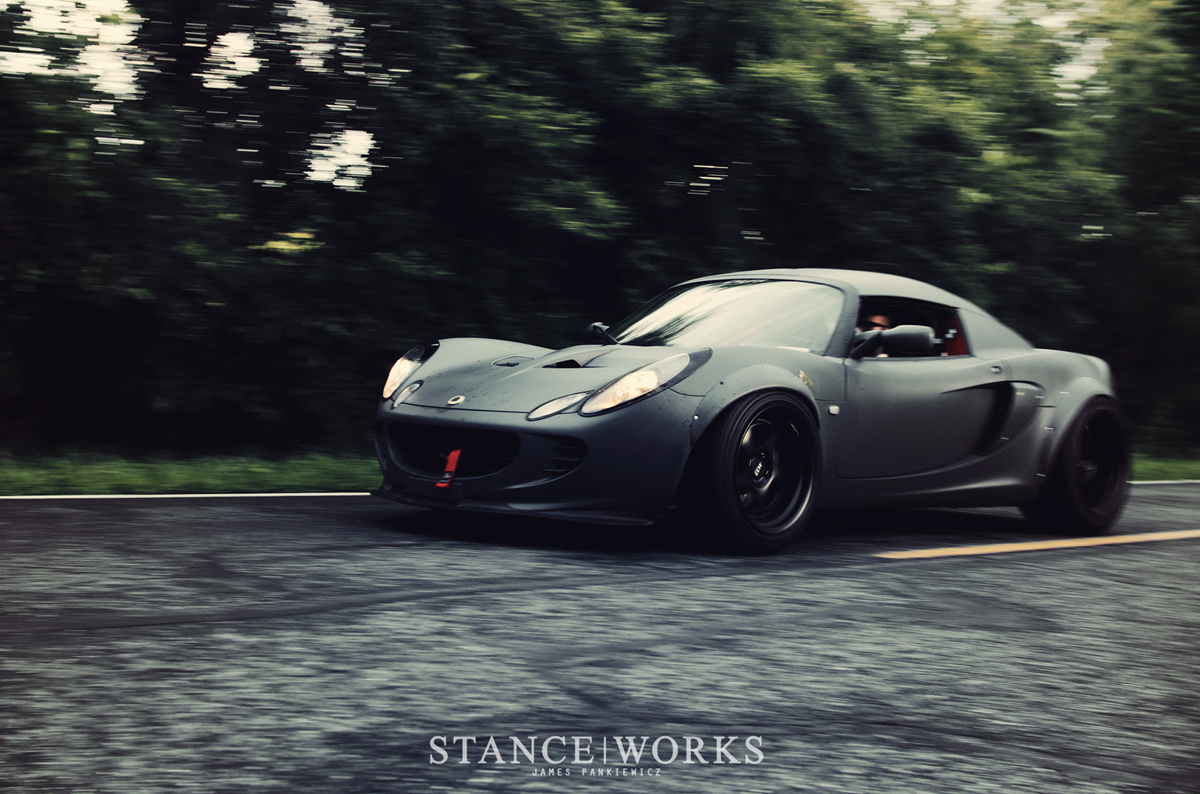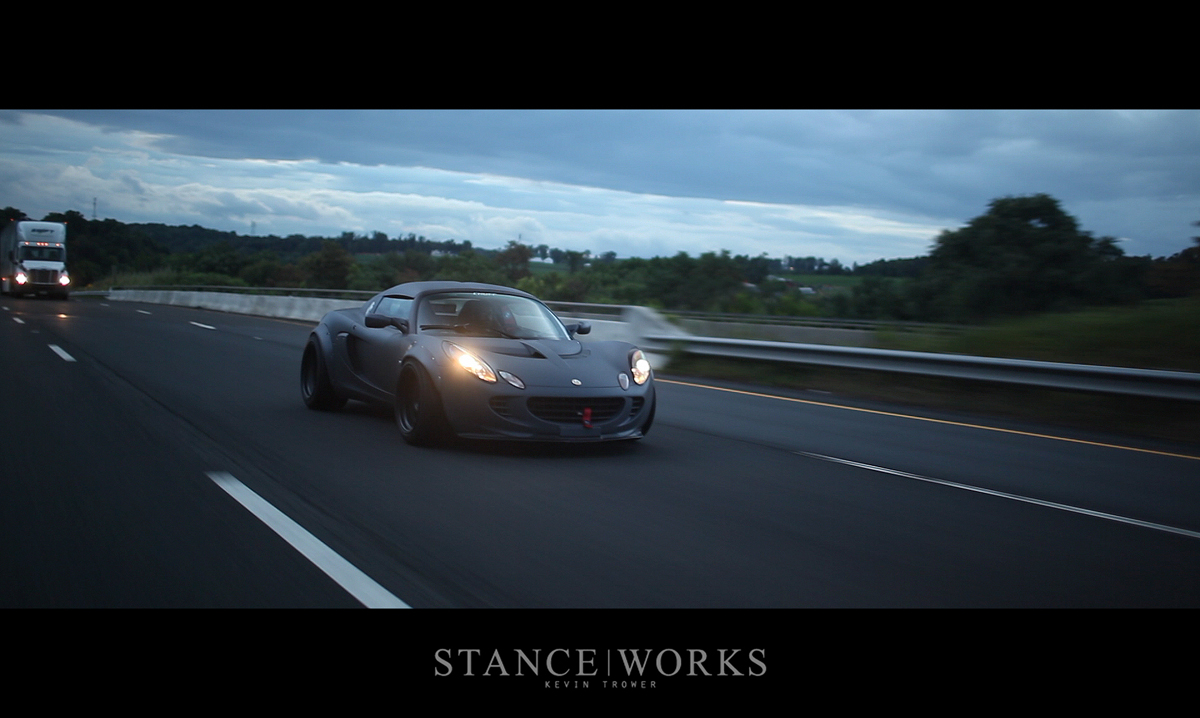 After finally settling on  a set of front flares, Michael trimmed and reinforced the front clam shell, tucked the fender lining, and fitted the final parts together, and the wait for his wheels to arrive followed. After the 17×11 and 16×9 CCWs showed up, Michael mounted 205 and 275 Toyo Proxes on them, respectively. Lastly, the car was sent off to RRT for an alignment.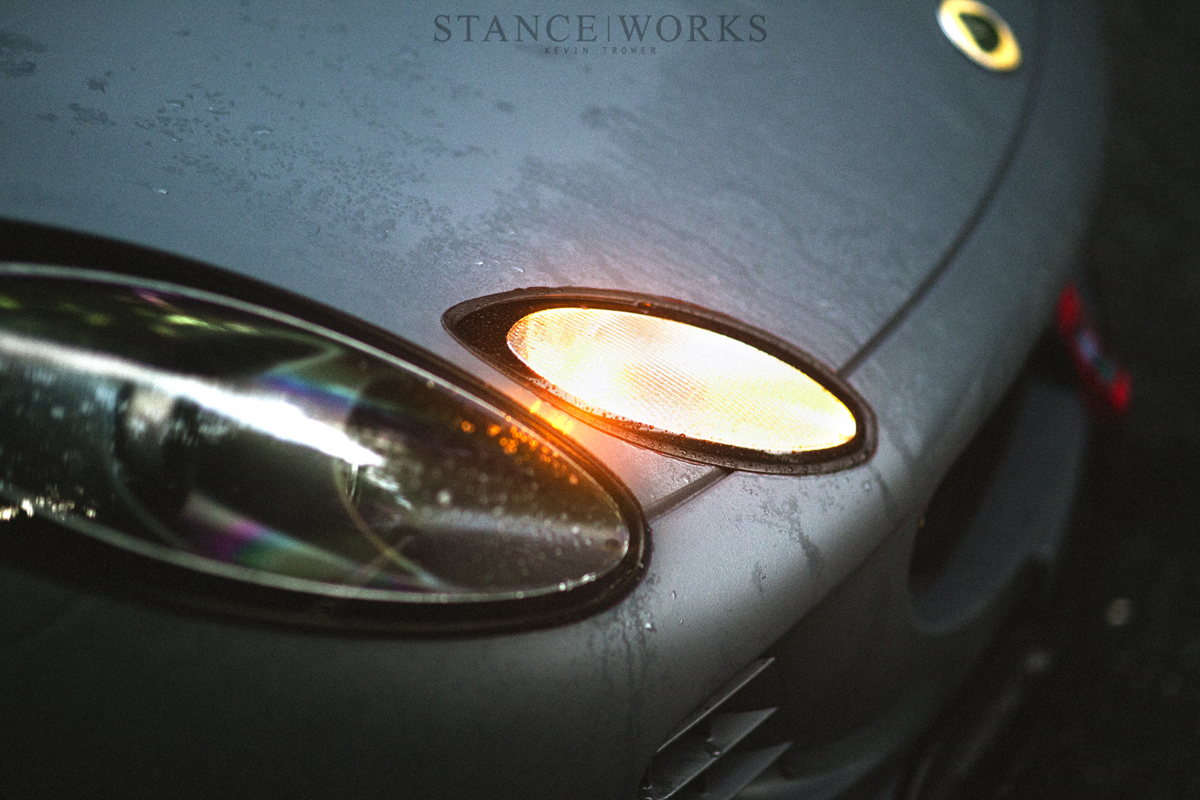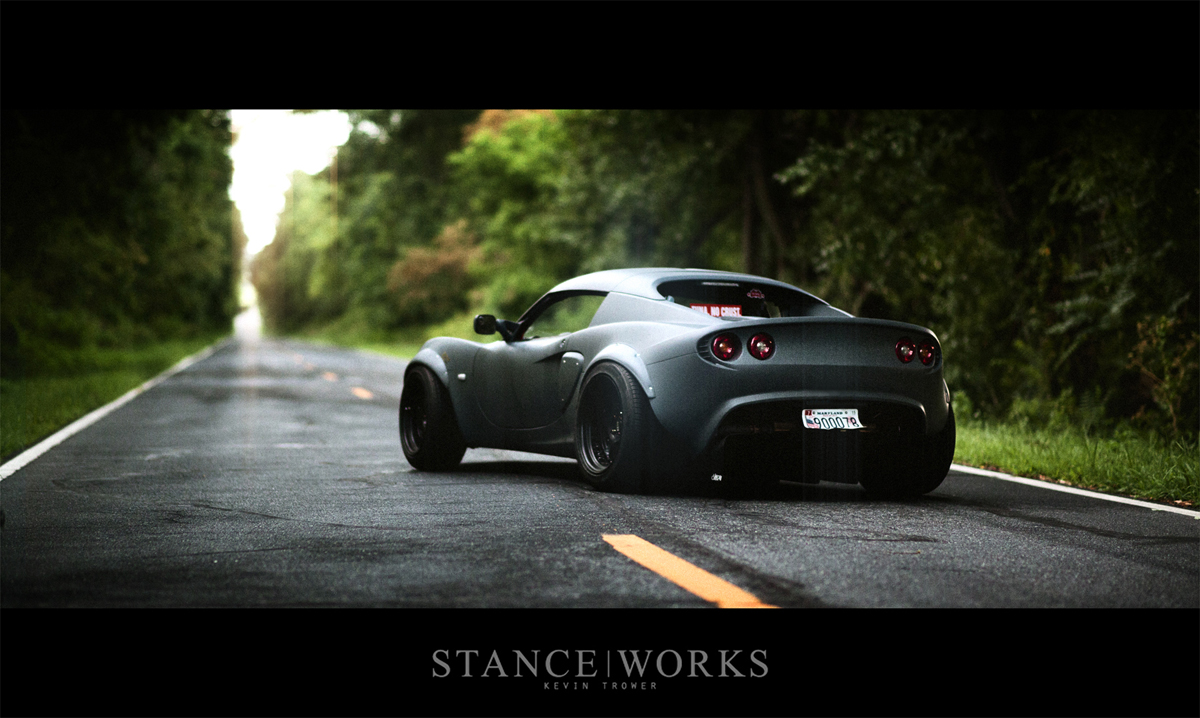 With the fabrication work tidied up, Michael moved on to customizing the car to his liking, starting with the exterior. OEM Exige door hinge covers and air scoops fit directly in line with the wider arches, and accessories like a Highline Tuning front lip, Difflow Railer diffuser, and a Sector 111 rear panel all help to achieve the look Michael was after. The car was sprayed in a gunmetal gray flat finish, giving the car a "stealth" vibe to match its sharp lines.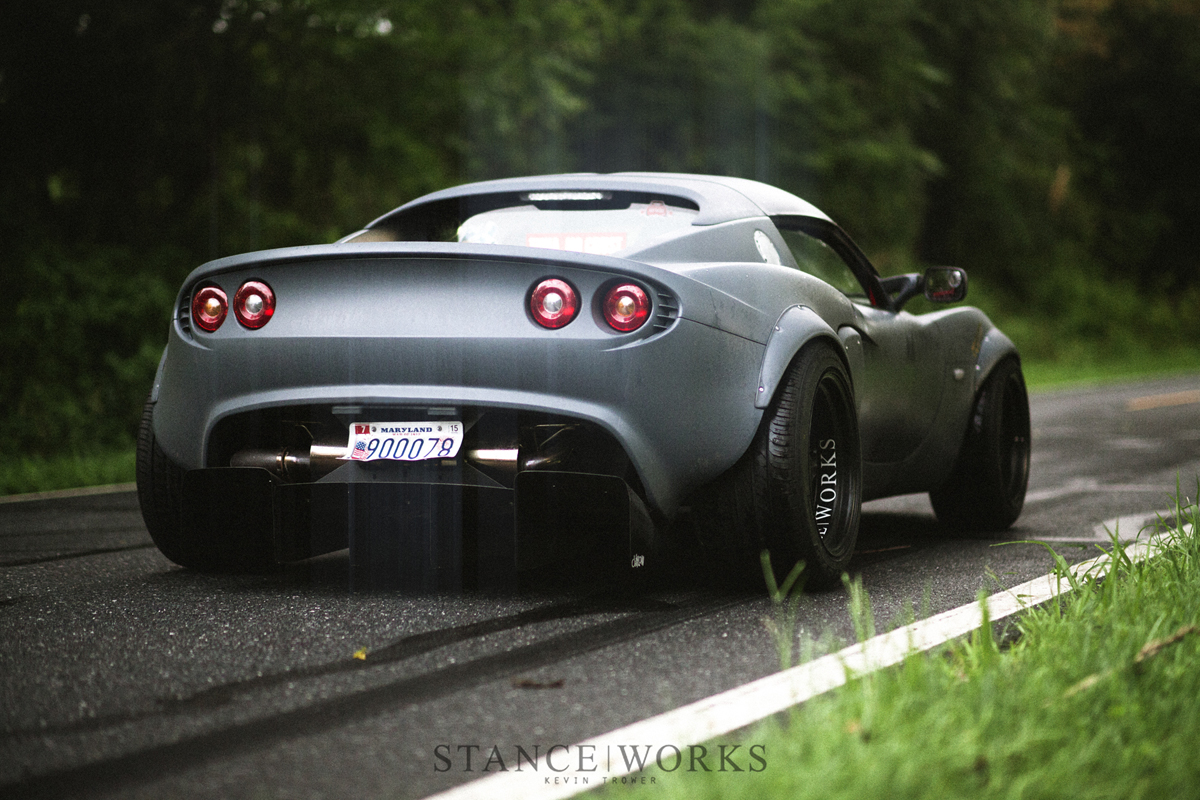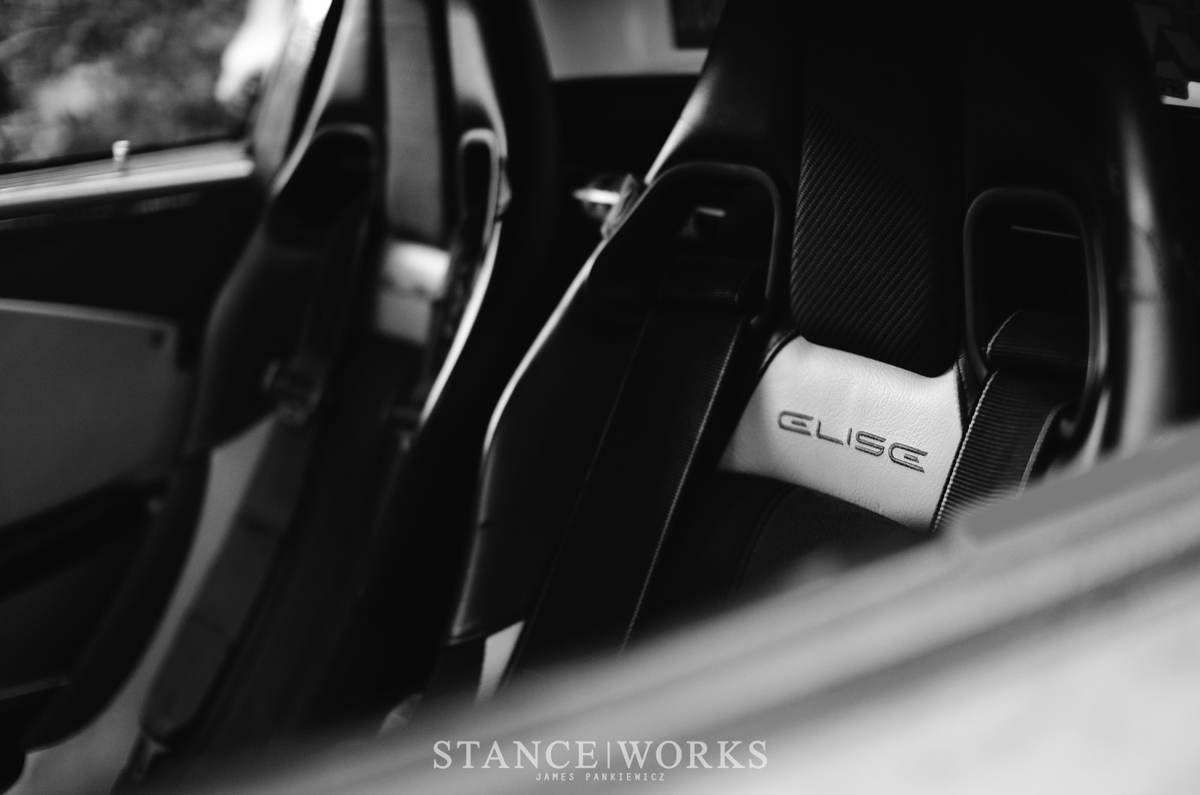 The interior of the Elise has never been known for its creature comforts. Instead, utilitarianism reigns supreme. Michael's search for the perfect seats came to an end when he stumbled upon a set of OEM Elise Sport seats, of which only 50 were produced. The perfect, OEM fit meant no modification was needed, but he didn't stop there. A Sector 111 wheel hub and quick release mate to a Momo Team 300mm steering wheel, and Willains 6-point harnesses grab on to a Sector 111 harness bar.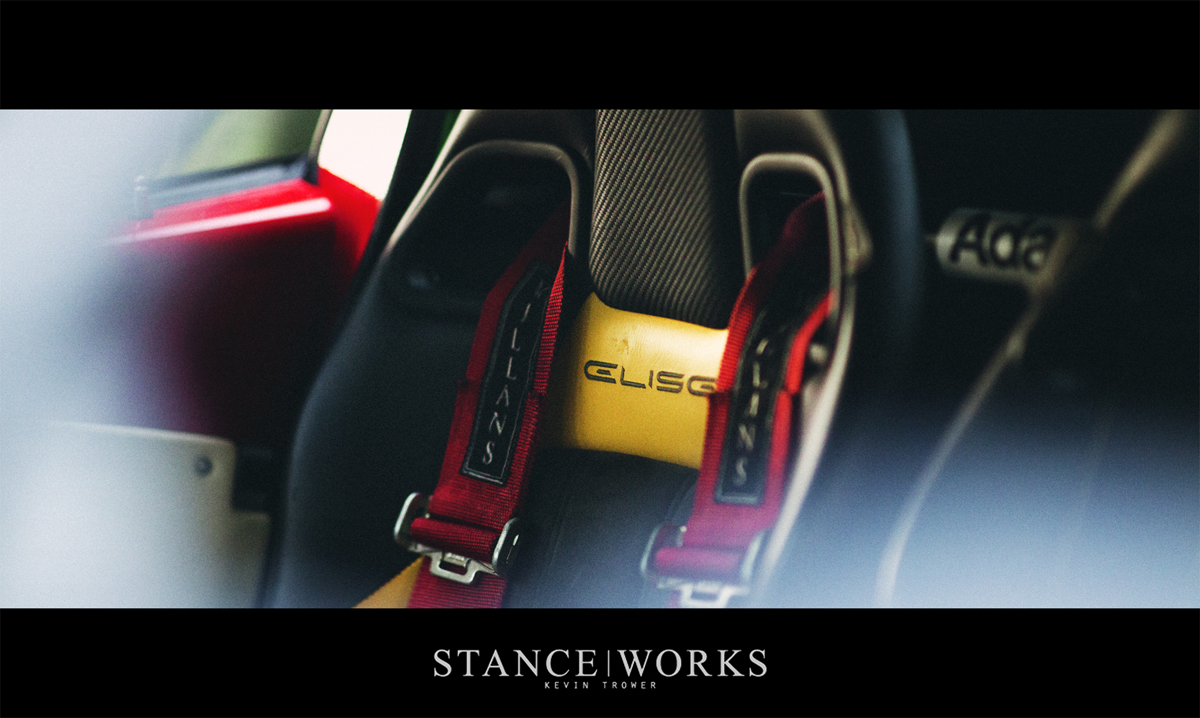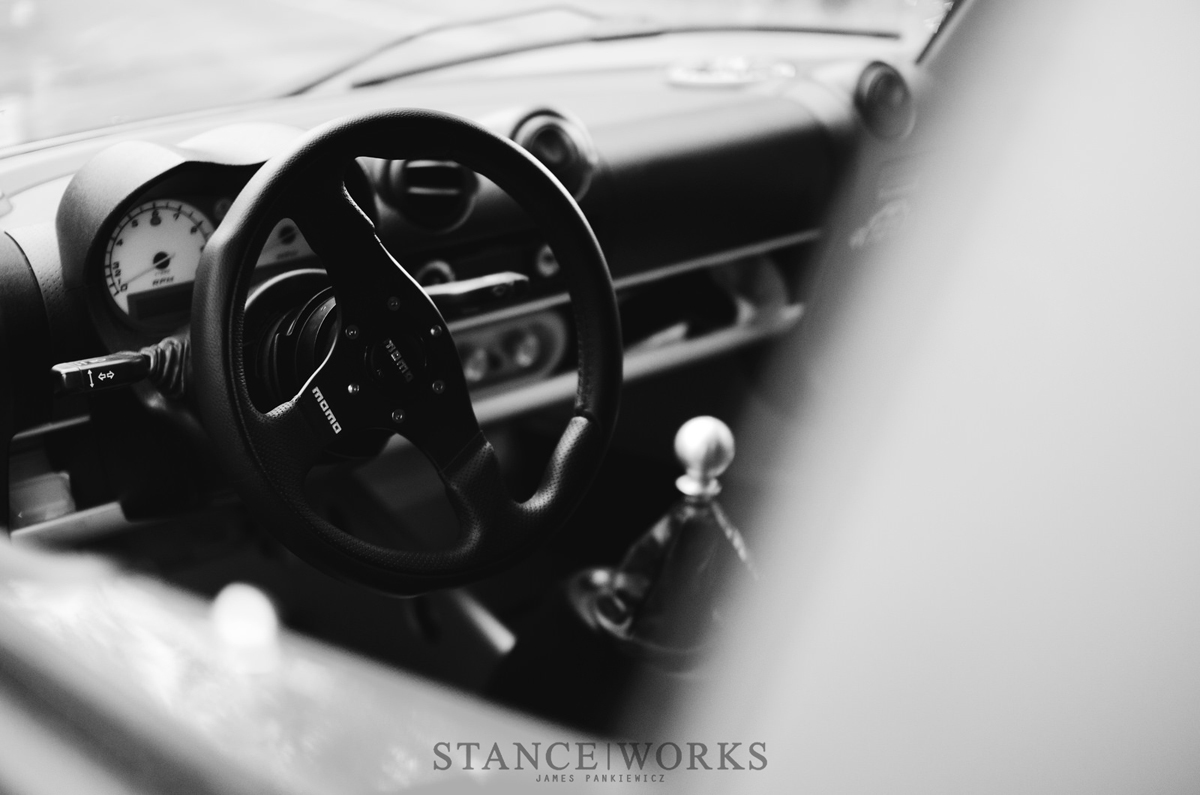 Under the hood, things are kept simple, but reliable. A custom air intake pipes in cool air, and a de-cat with a Larini SC exhaust keep the car sounding alive and vicious. It also helps to drown out some of the "character" Elises are known for. "I believe it to be unlike anything else on the road… These cars are extremely quirky, especially since no two Elises are the same. Considering their hand built nature, you can expect all sorts of character. The car is noisy, with many creaks and moans." However, that's part of what makes the Lotus so special. "The feedback is unparalleled, as you feel every little imperfection in the road through the cars suspension. The A/C is about as useful as an asmahtic blowing at you through a straw. I could go on and on… I love all these things about the car, and seem to not notice any of them as I carve through the back roads," says Michael.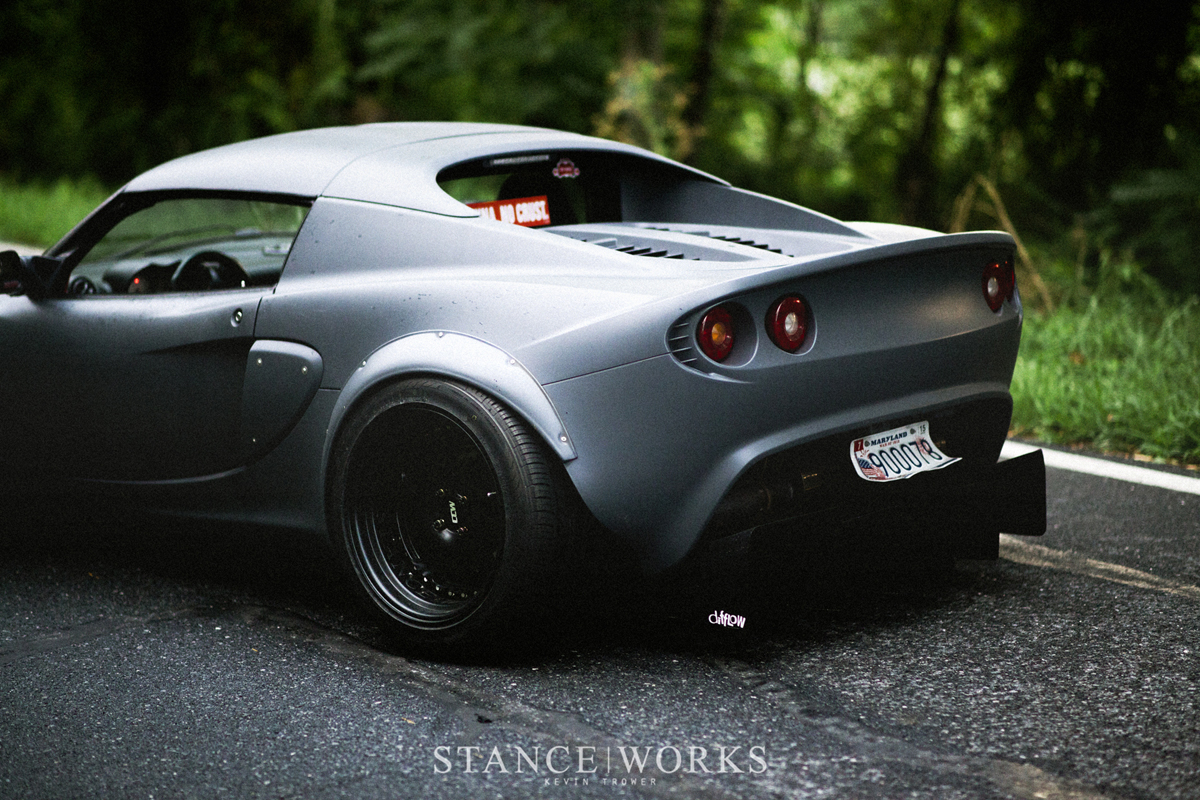 Within six months of ownership, Michael has stacked more than 20,000 miles on a car most would consider unfit for use on even weekly occasions. Instead, Michael has embraced everything about his creation,  and the end result is one that captures both our love for purpose-built cars, and the wild comic book poster-cars of of our childhood.