It's a magic you can feel as soon as you enter the gates. The aura of racing from decades past lives on on special summer weekends at race tracks across the world. This particular August weekend brought us back for another Rolex Monterey Motorsport Reunion, one of the events I really look forward to each year. Monterey bay is buzzing that week as classic cars are carefully detailed for the world renowned Concours events and prestigious vehicle auctions, but it's on the tarmac of Laguna Seca that the true legends come out.  10 classes, ranging from open-cockpit Prewar buggies to the brutal prototypes of the early 90s, roll down the straight under a green flag, eager to stretch their legs once again.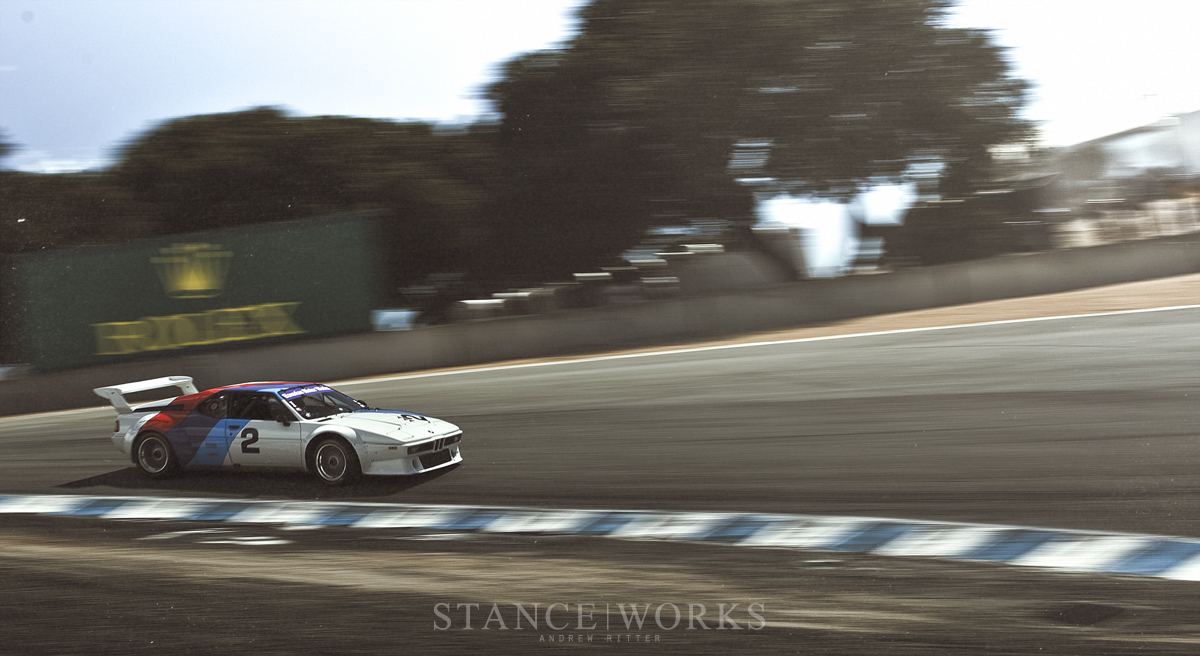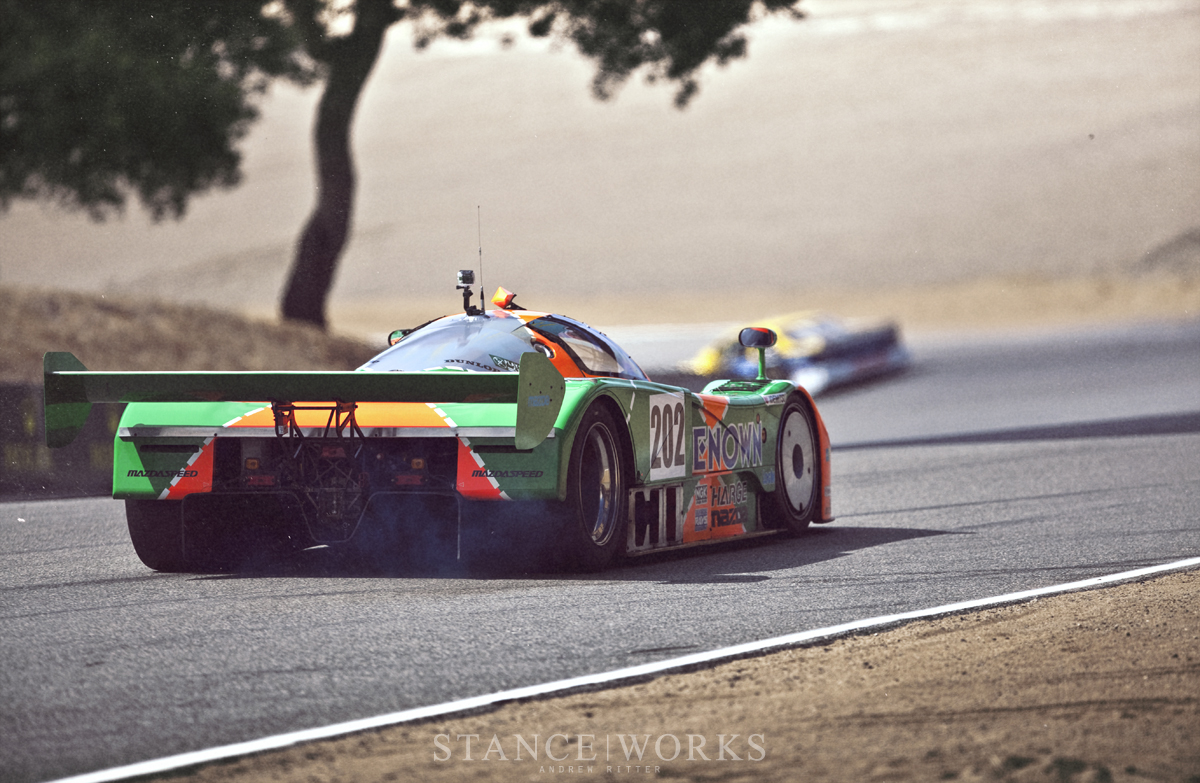 For race fans, it's a moment where cars that many assume have fallen victim to dilapidation or been imprisoned at the hands of collectors, come back to life, firing on all cylinders and pushing their redline as they did in their prime.  Carburetors growl throughout the paddock once again. An era of racing that now seems raw and unrefined echoes through the Monterey valley, breathing a certain sense of passion into spectators; one that has become absent in more modern races.  The cars that have adorned shop posters, filled the pages of books, and aroused a sense of excitement as photos are discovered in old internet archives, return with the same authority and presence that they carried through IMSA championships and Can-Am battles.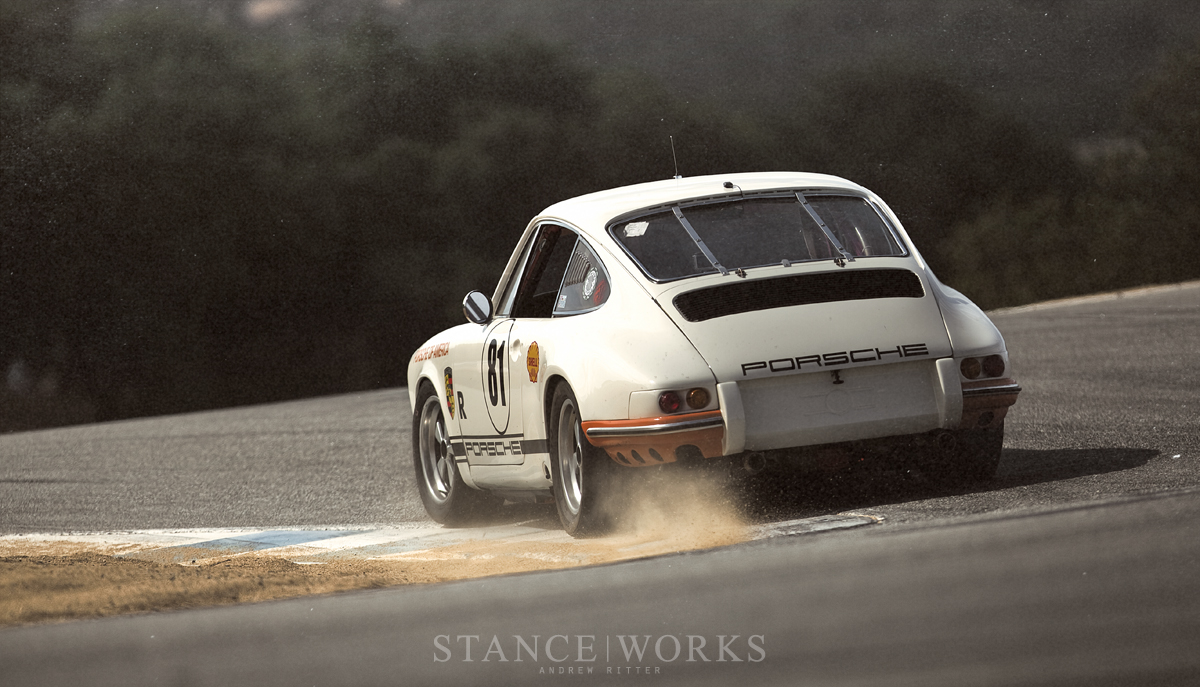 It's an event where everyone is on the same level. These cars, often owned privately, are campaigned by teams made up of vintage race enthusiasts who put in long, passionate hours under these cars in shops across the country. In the paddocks, spectators and racers intermingle and look on as mechanics tune their timing and adjust their alignments. There are no ropes separating the race cars from the fans. You step aside as a Porsche 356 makes it's way to the starting grid and you look over a driver's shoulder as he readies himself for the next race. Everyone is there for one sole purpose: to revel in an afternoon of good old racing.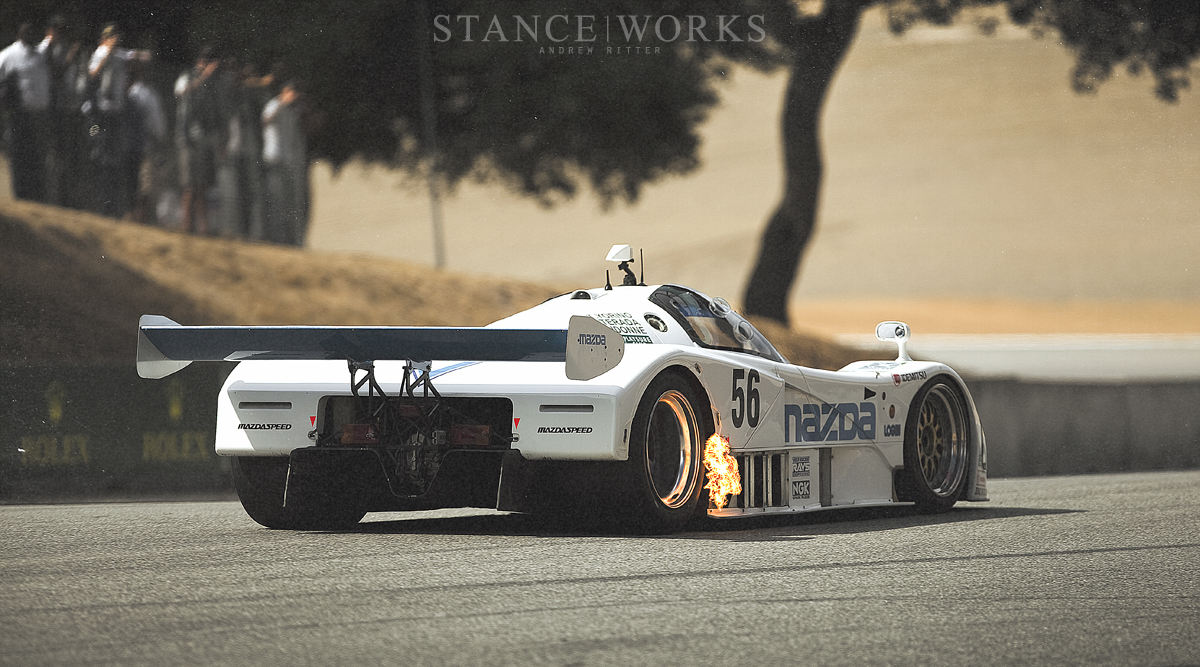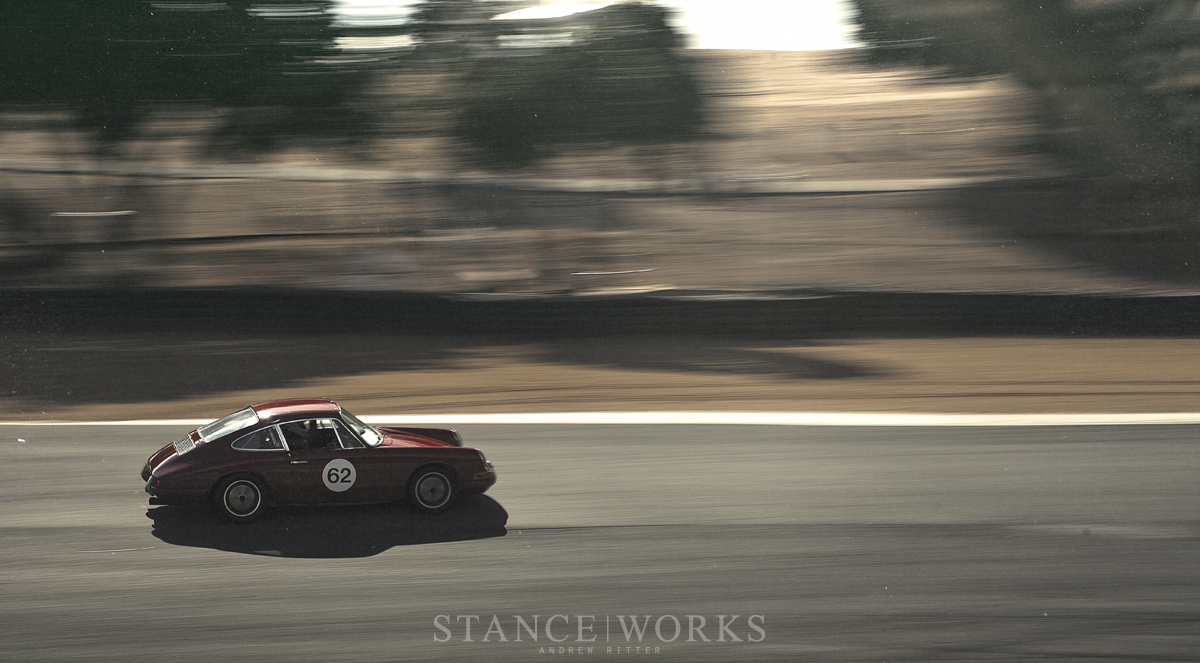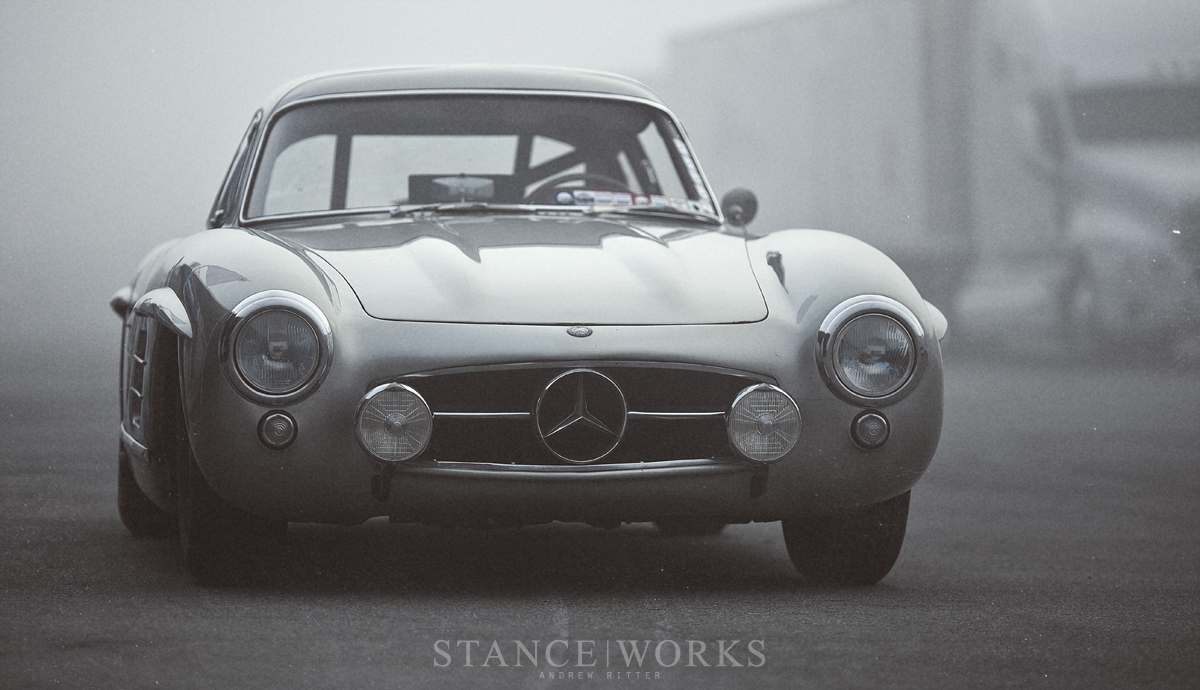 As they prepare to dive into another lap of turns, fire spits out from under the iconic liveries of the Jagermeister and Rothmans Porsche 962s. The light 60s Formula One cars and nimble Formula Junior cars dance back and forth with an elegant grace that has been lost to the extreme and impressive aero technology found in today's Formula racing. Alfas strive for position against BMW 2002s in a battle waged amongst every-day sportscars turned entry-level racers. The cars carry a superhero quality under their wild fiberglass air dams and whaletail spoilers, inspiring a childhood reverence.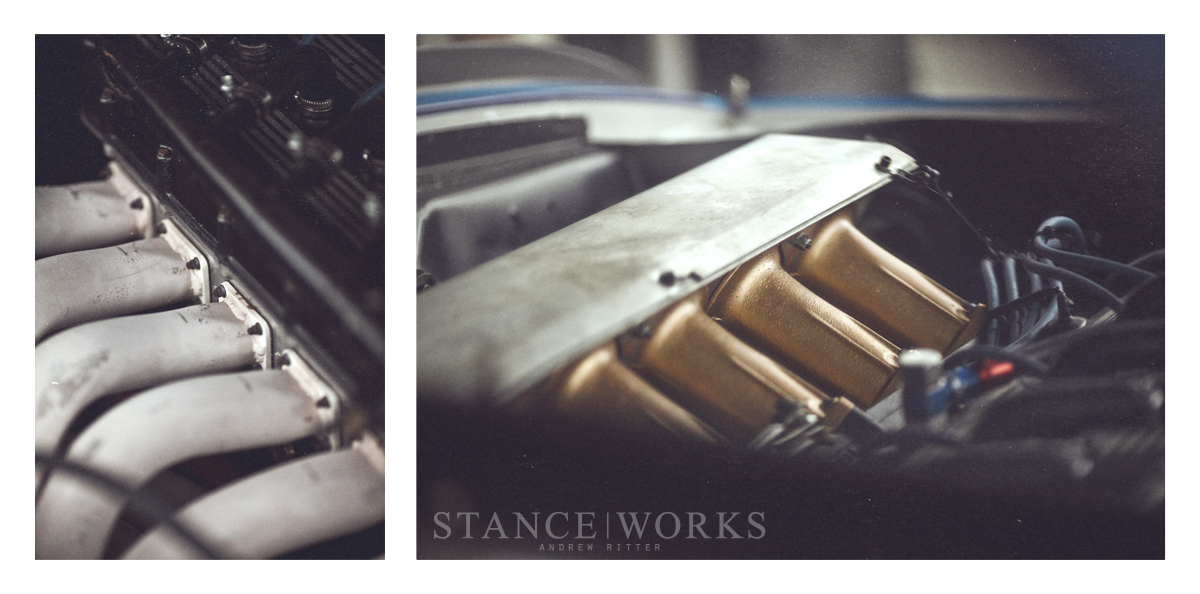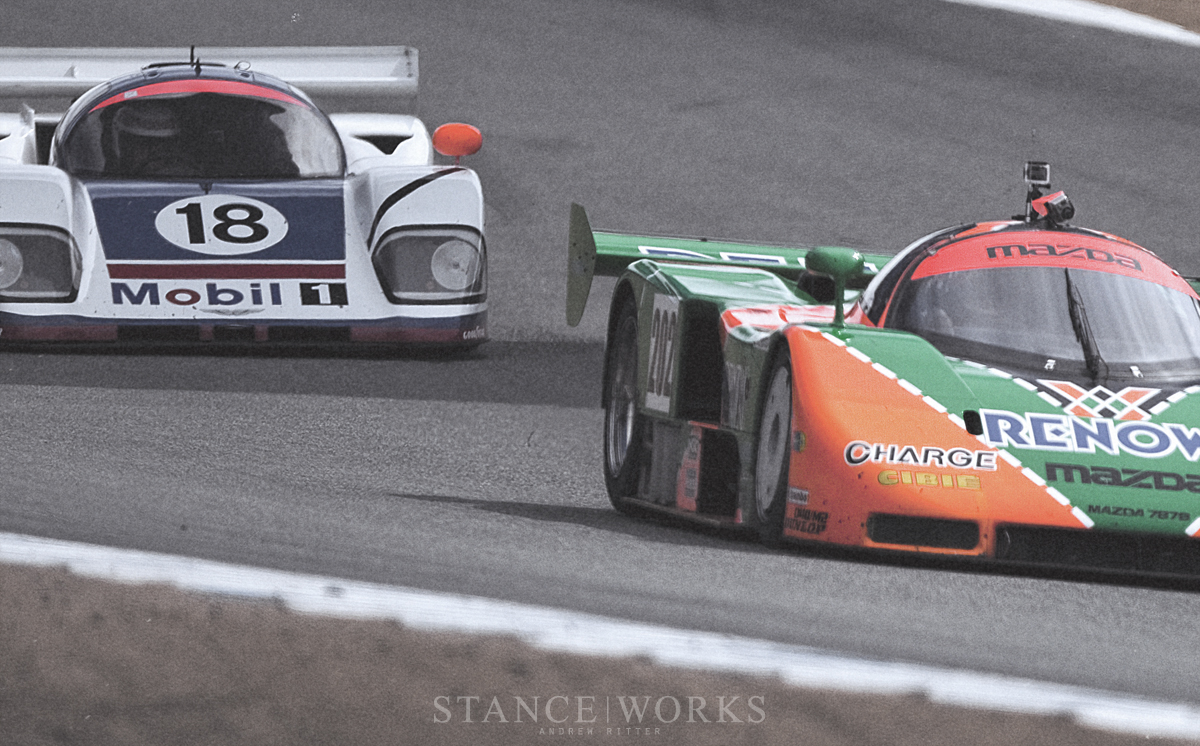 It's a weekend when the magic of vintage racing comes to life once again and the legends return to display the skills that earned them a place in history. For us, it's an opportunity to photograph moments that may have only otherwise been relegated to the lucky photographers of the 70s and 80s that were able to capture these cars in their rolls of film. So with each year, as August rolls around, I become eager to return to the hills of Laguna Seca to document these legends that still display their prowess on the track in a celebration of their history. As I look back on 2013's Rolex Monterey Motorsport Reunion, I grow excited for 2014's vintage races.