Founded in 2011, The Lowly Gentlemen is a joint project from the artistic minds of Andrew Ritter and Mike Burroughs, the founders of STANCE|WORKS. The brand serves as an embodiment of the community and lifestyle that spawns from automotive enthusiasm. Artistic self expression, craftsmanship, and aesthetics are brought together to construct an automotive apparel company that offers quality clothing and motoring accessories. The act of creating is one that they hold paramount, so it is there that they hone their passion. From the initial concept to final manufacturing, every design step and detail is weighed and considered as each new product is representative of The Lowly Gentlemen philosophy. The company draws inspiration from the iconic era of classic automobiles. In those times there was an air of class and elegance that existed alongside the raw and dangerous nature of racing. It's in this delicate balance between refinement and irreverence that The Lowly Gentlemen exist.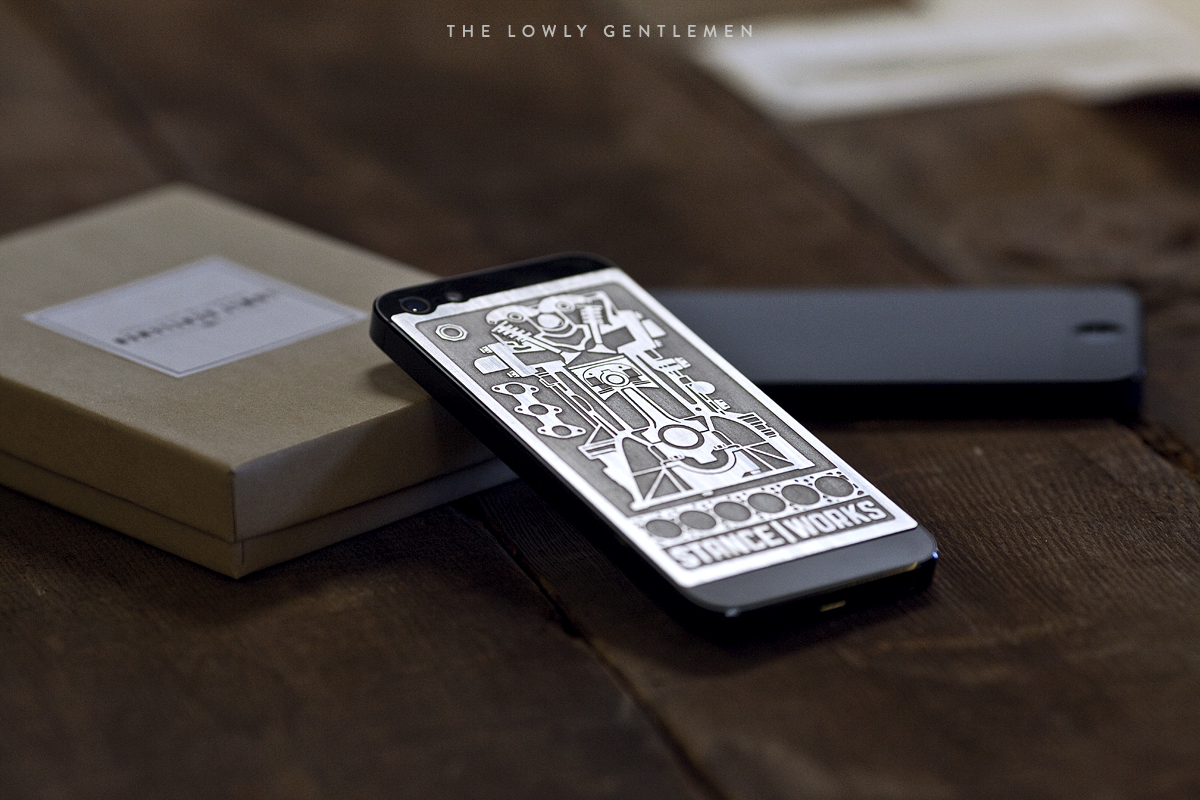 We've been hard at work over the past several months to develop several new products, many of which are still in the works. However, to top the list of our latest automotive accessories is the addition of iPhone 5 covers, in two new styles, to accompany our well-known iPhone 4 covers. The new plates are skillfully etched in stainless steel, designed to compliment the simplistic aesthetic the iPhone is known for. The designs themselves arise from common beauty found in automotive engineering.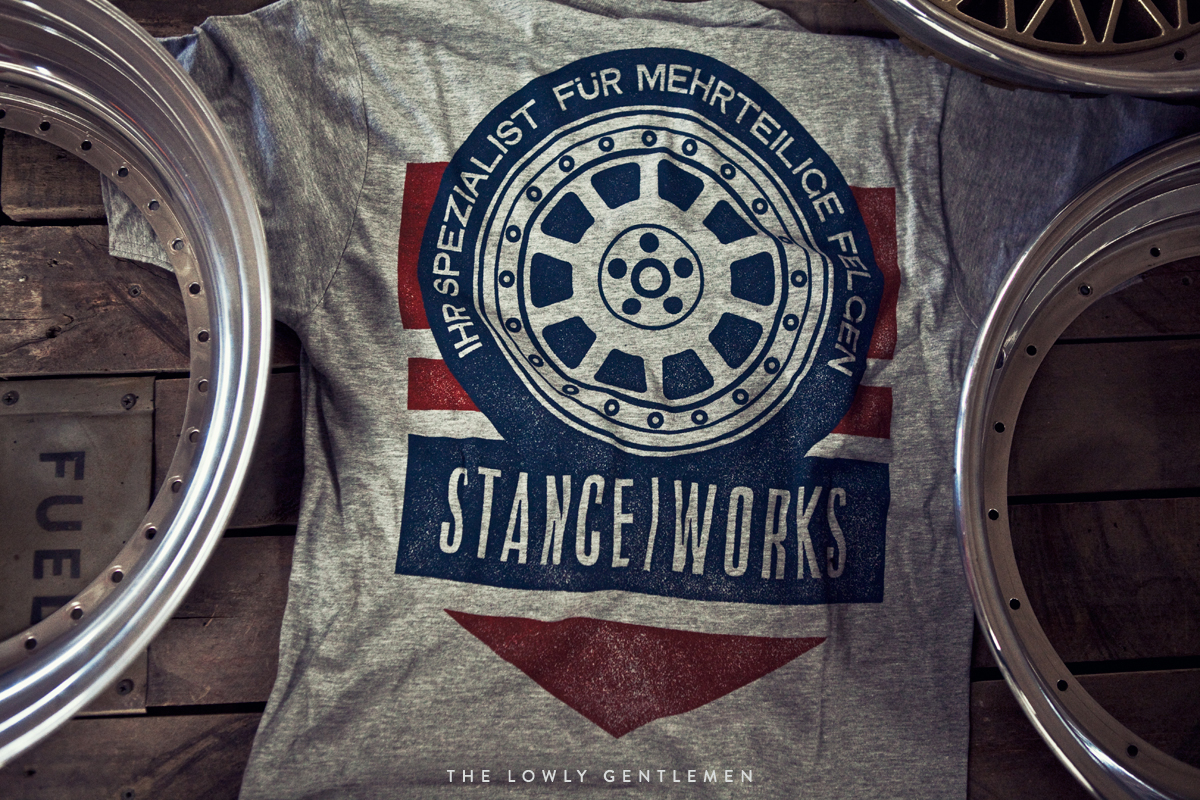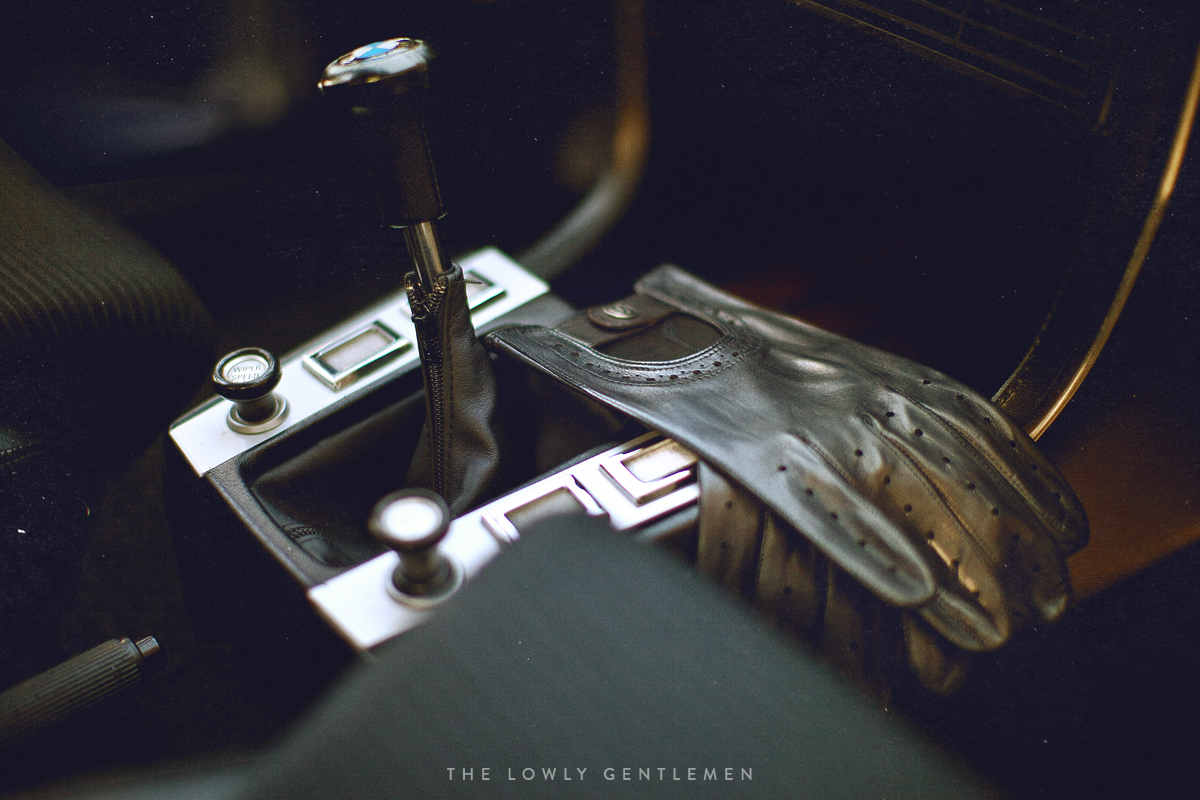 The trademark Lowly Gentlemen Driving Gloves are back with a new yet classic colorway in the lineup. The deep black leather, matched with black stitching, has earned the title of the Monaco. The Hollywood and the Monterey have been restocked on the shelves of the new LG warehouse. Along side the gloves are the 4 new shirts, including two new StanceWorks designs, which embody the S|W lifestyle. All over the world, late hours are spent in garages, knuckles are scraped, and sparks fly in the name of self expression. The members of the StanceWorks community dive into builds to bring light to their visions. The StanceWorks Automotive Artisan Collective is open for anyone with the drive to build.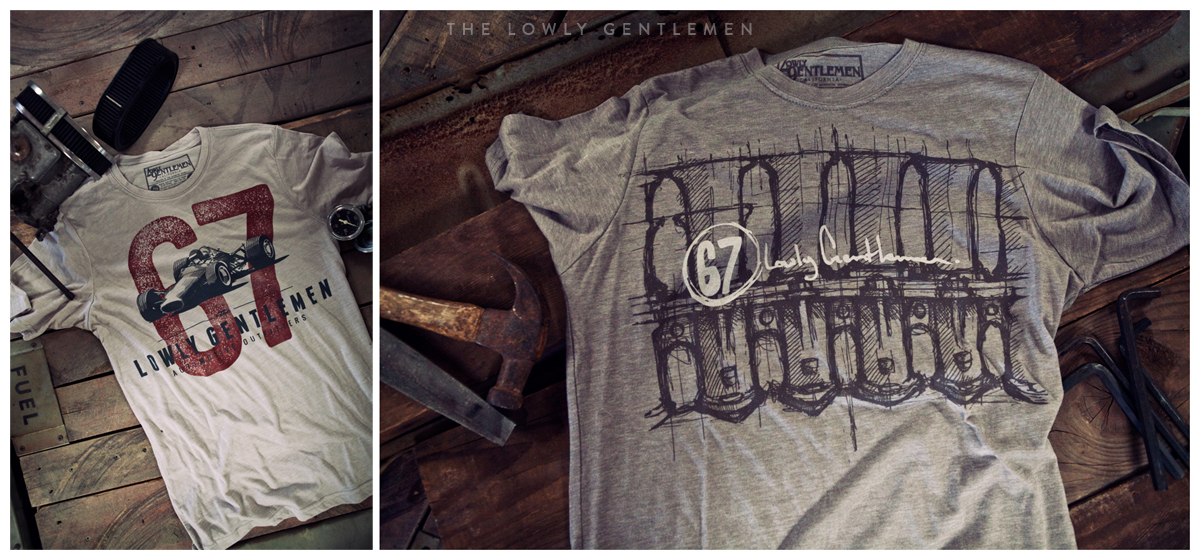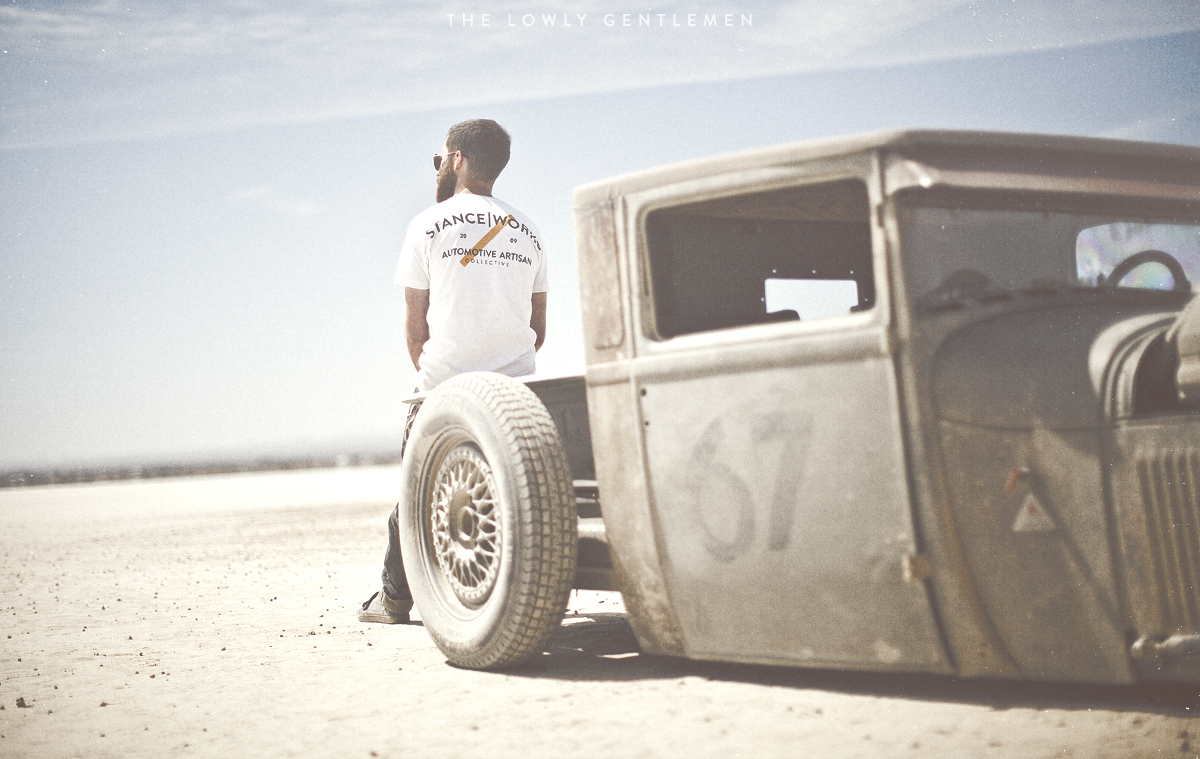 While we launch the new site and Summer line, we're still hard at work on some exciting soft-good projects that are sure to impress. We constantly strive to challenge ourselves – to take the brand to new levels – and to continue to raise the bar in automotive apparel.
Head to the Lowly Gentlemen Store:
For our UK and International Readers, please visit: