JJ Larson's 2001 Audi S4 Avant is "the" S4 Avant in my eyes, and for many others, even if you may not recognize it yet. JJ's Avant is not a new build; it's not new to our scene.  He has owned the car since 2005, and it has been through quite a few stages, each dramatically changing the look and feel. Upon first seeing the car, many may not realize that it is the very same wagon that was previously Matte Black on 18" "Rotiformed" BBS RFs,  Matte Green over gold centered Rotifom TMBs, and prior to that, Ibis white on Rotiform SJCs. When I first saw photos of the car in its new Aston Martin Merlot Metallic, a color JJ got inspiration for from his father's old 1974 Audi Fox, I was blown away. I tend to be a man of simpler tastes and the Avant was hitting on all marks – absolutely jawdropping sitting perfectly over the mind-blowingly convave 18×10.5" Rotiform LHRs. The car took on a level of class that was a far cry from the aggressive look of the previous iterations, although undeniably aggressive still.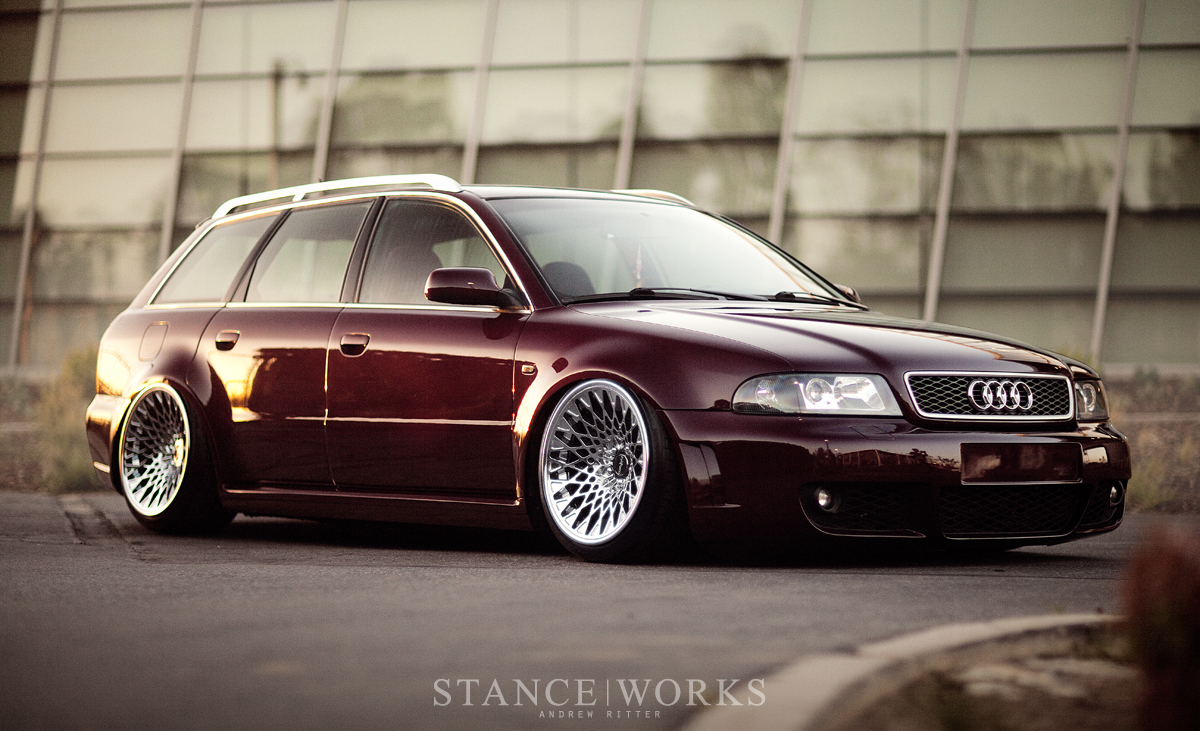 I first met JJ nearly 3 years ago at Southern Worthersee where we were filming a video of our very own Mike Burroughs's e36 in the mountain roads surrounding Helen for JJ's company, Awol.TV. This year was the reveal of the car's US Marine Corps-influenced look of Matte Green, something JJ had been working extremely hard on with friends in secrecy behind closed garage doors. They finished the car on time, despite all being sick, and made the 11-hour trip out to Helen, GA, only to hit a black bear 10 miles out. The hood was smashed in, the bumper cracked, and the car was bleeding coolant, a heartbreaking incident without a doubt. JJ took it in stride – not one to be easily defeated – coasting the car the rest of the way down the mountain, pulling it up to Dubkorps booth, his military-themed clothing company's booth. A black bear stuffed animal was sourced, and shoved inside the damaged area of the body, providing an easy way to bring up the story that was almost worth the damage incurred.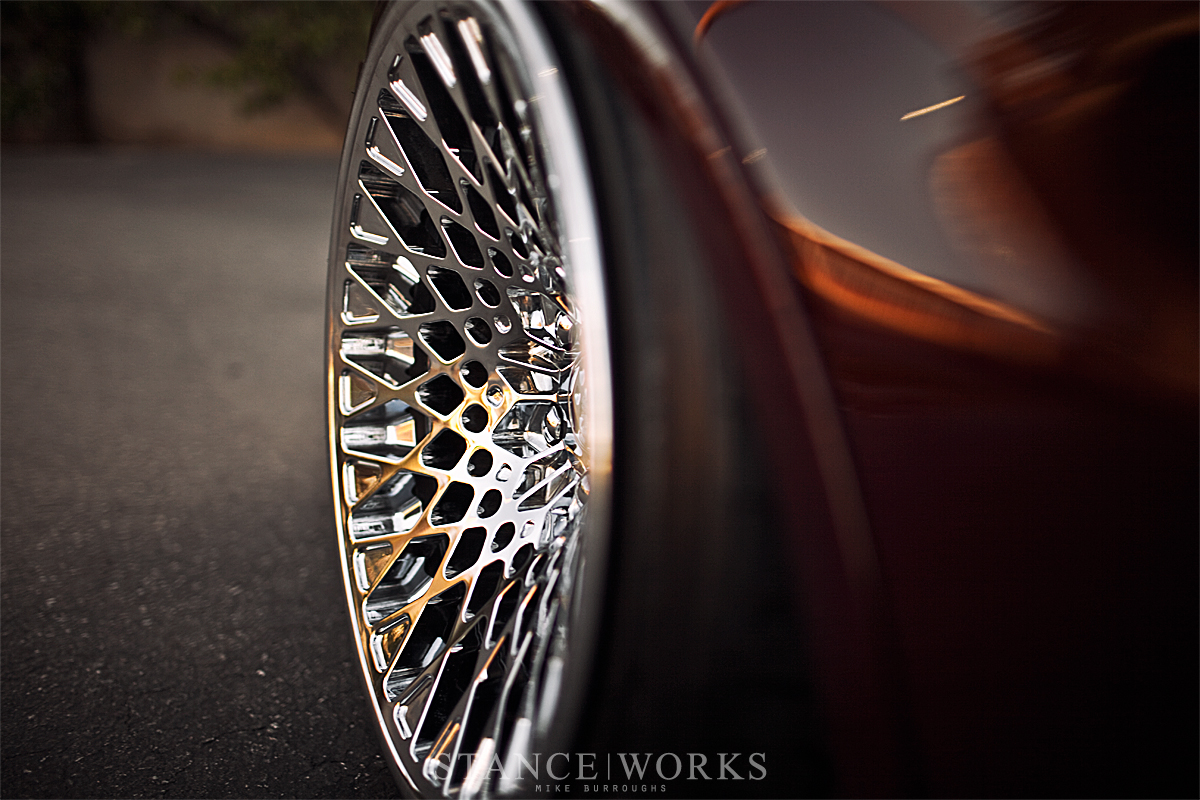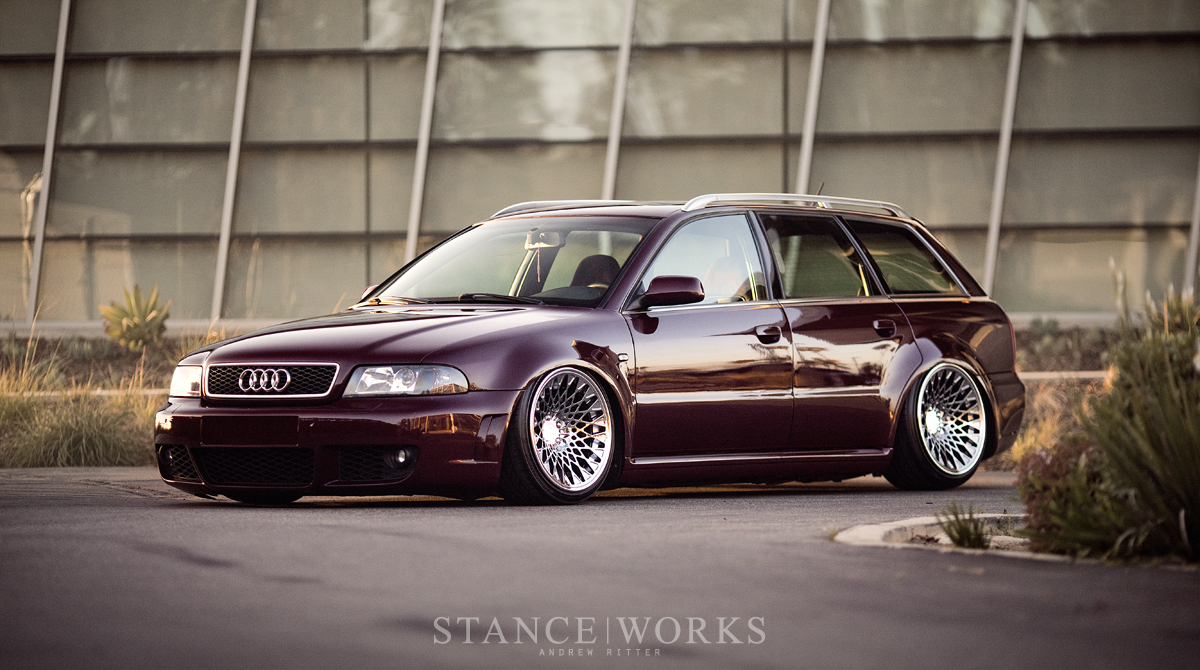 Despite its radically different stages, the car has always maintained a high level of quality in its modifications. Rotiforms, or Rotiform-built wheels have been a staple on the car since 2009 when JJ first saw their classic inspired stepped lip 3 piece wheel offerings. The latest set is, in my personal opinion, the best yet, filling out the extremely wide fenders perfectly and really complimenting the car's refined but aggressive styling. The car spent a few years on KW V3 coilovers, but two years ago JJ made the switch to a full Airlift Performance setup, a decision he couldn't be happier with. The air gives the convenience of adjustable ride height on the fly, while still maintaining the sporty feel and performance of coilovers, and the adjustability is needed, as quite often JJ uses every bit of the car's cargo space. JJ said his favorite part is that he gained all the convenience of the air, but can't tell a difference to the coilovers at his drive height, truly a "best of both worlds" situation.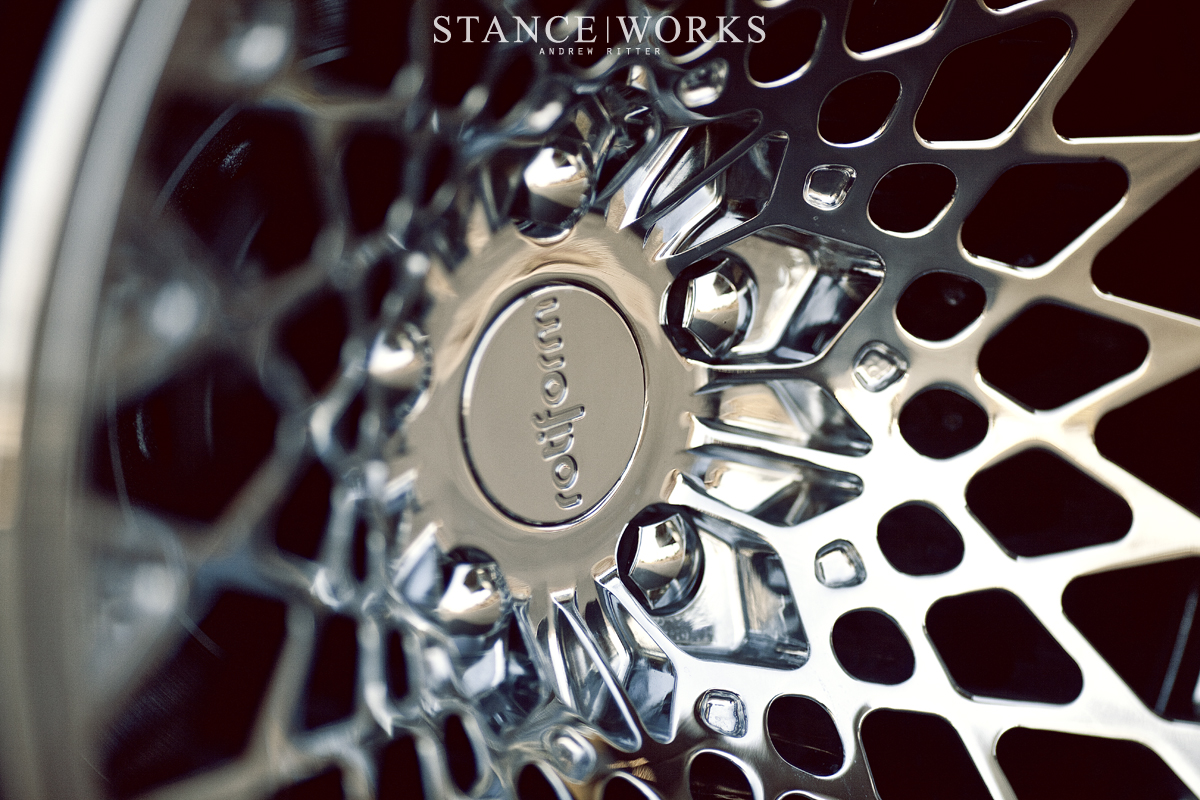 Inside the cabin, a sporty feel is also maintained via Recaro/Prodrive collaboration seats and a Audi B7 RS4 Euro wheel, which was one of the first modifications JJ performed on the car. Under the hood, the bi-turbo V6 has been tweaked with a Tial 605 Bi-Turbo upgrade and plumbing, Evolution Racing intercoolers, RS4 Y-pipe, 034 intake and motor mounts, EPL MAF, injectors and tune. Pushing the turbos at 25psi leaves the all wheel drive wagon with 400whp, and a substantial amount of torque, firmly backing up its bark with a mean bite.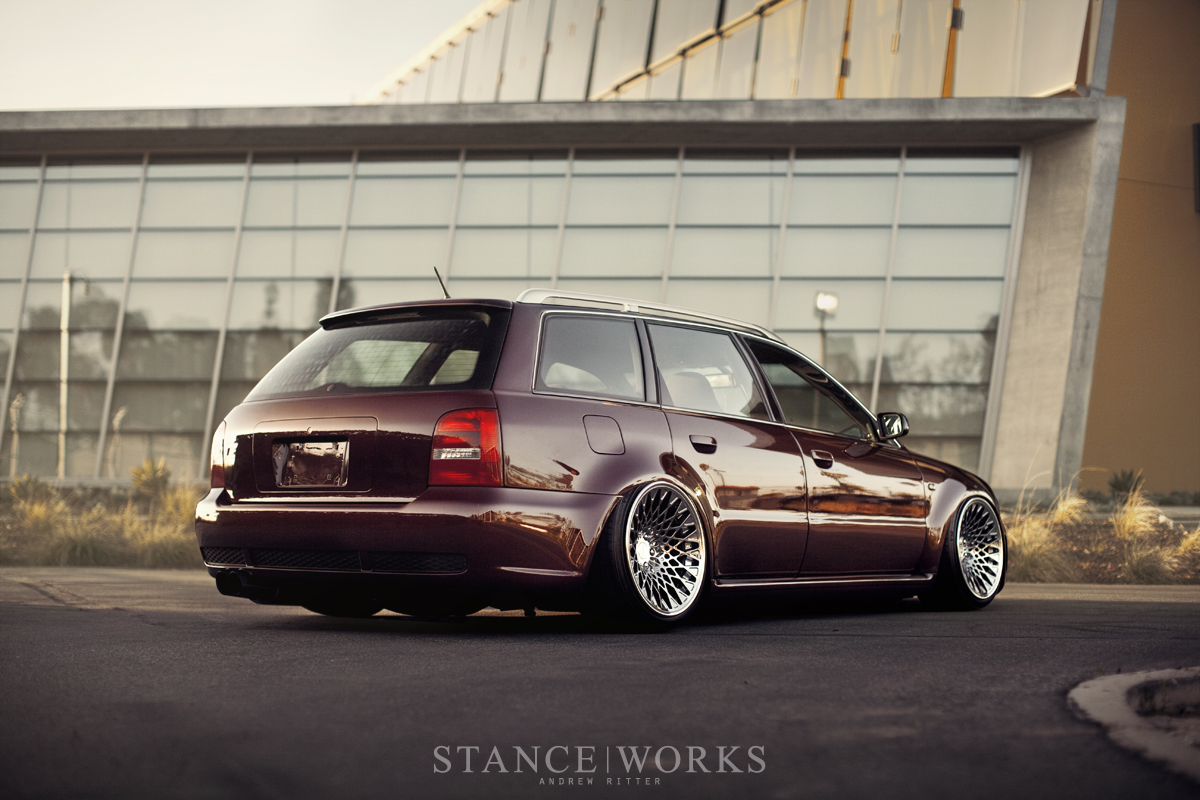 But the "bark" is no laughing matter – to those unfamiliar with B5 Avants, one of the most easily overlooked yet radical modifications is the full RS4 aesthetic. The conversion was completed shortly after JJ got his hands on the car – the conversion was something that he had been itching to do and was a large motivation behind the car's purchase. He sourced all OEM parts from Germany with a desire to built it the right way. While the front and rear bumpers, as well as the front fenders, were all bolt-on affairs, the rear quarters had to be molded into the body. "The body shop I used didn't seem to break a sweat when I brought them the project. They just called it a standard quarter panel job!" To make everything entirely functional, the arches underneath were cut and cleared to make room for the wider wheels.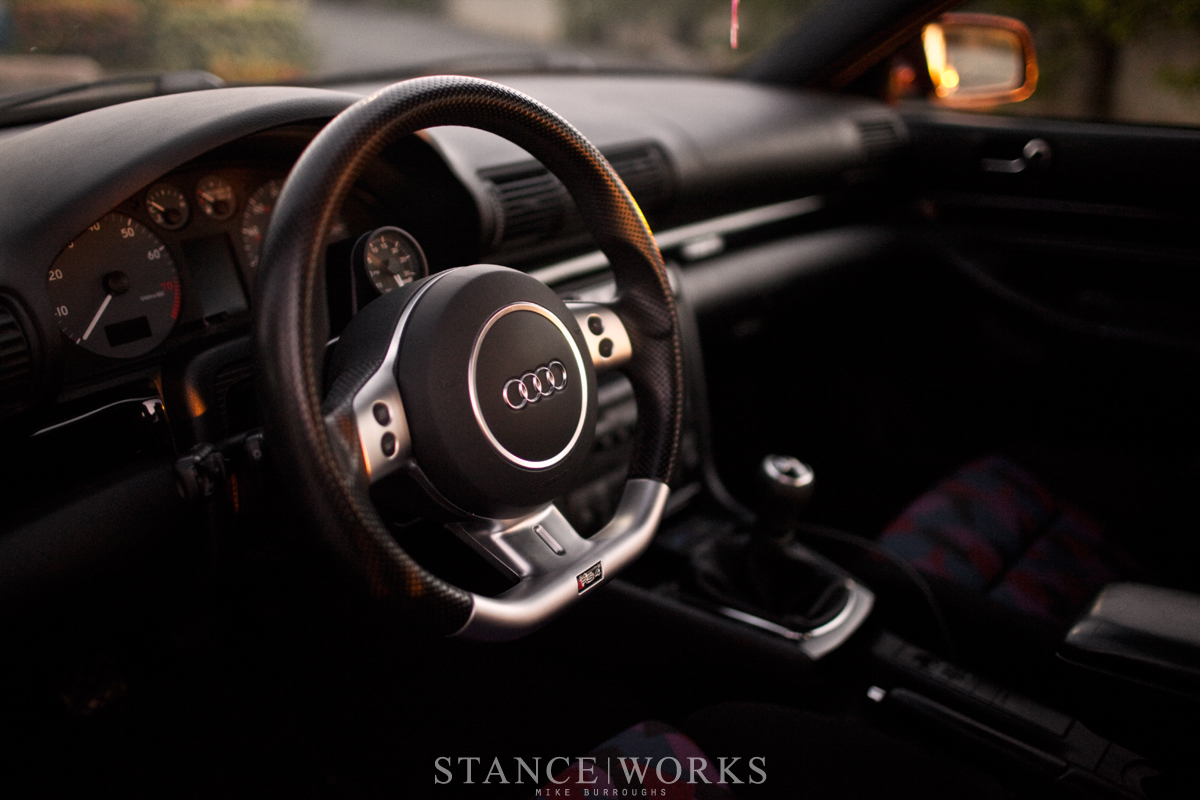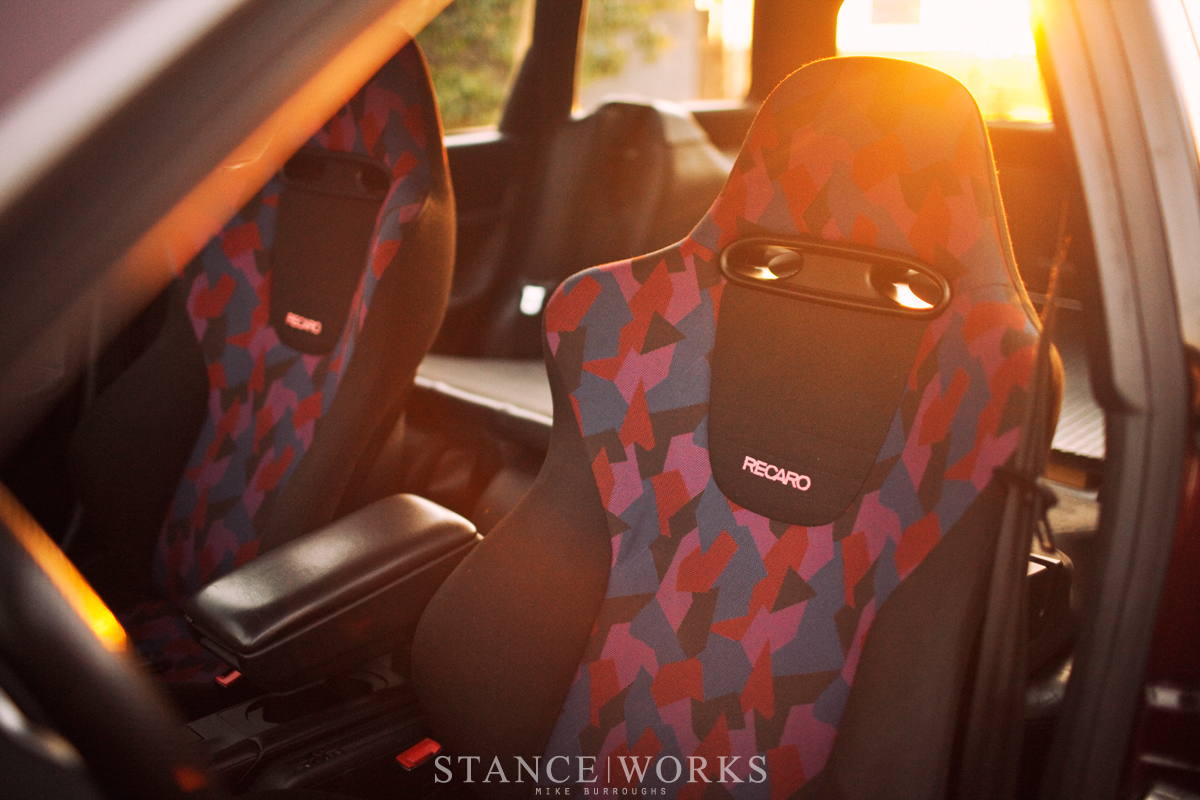 Naturally, a car that has been through as many changes already as this RS4 conversion (which JJ and his friends jokingly refer the as the RSFaux) brings up the question of what is next? Not so surprisingly, JJ said another set of wheels are in the car's future, as well as hinted that a color change a bit further down the road is a possibility. As always the immediate plan is to keep enjoying the car and racking the miles up on it, as anyone remotely involved in our scene know's JJ loves to do, with the Avant attending almost every big show of the year. There is a special bond you develop with a car after owning it for an extended period of time, and one that is made even more special as you modify it to suit your current tastes as you go.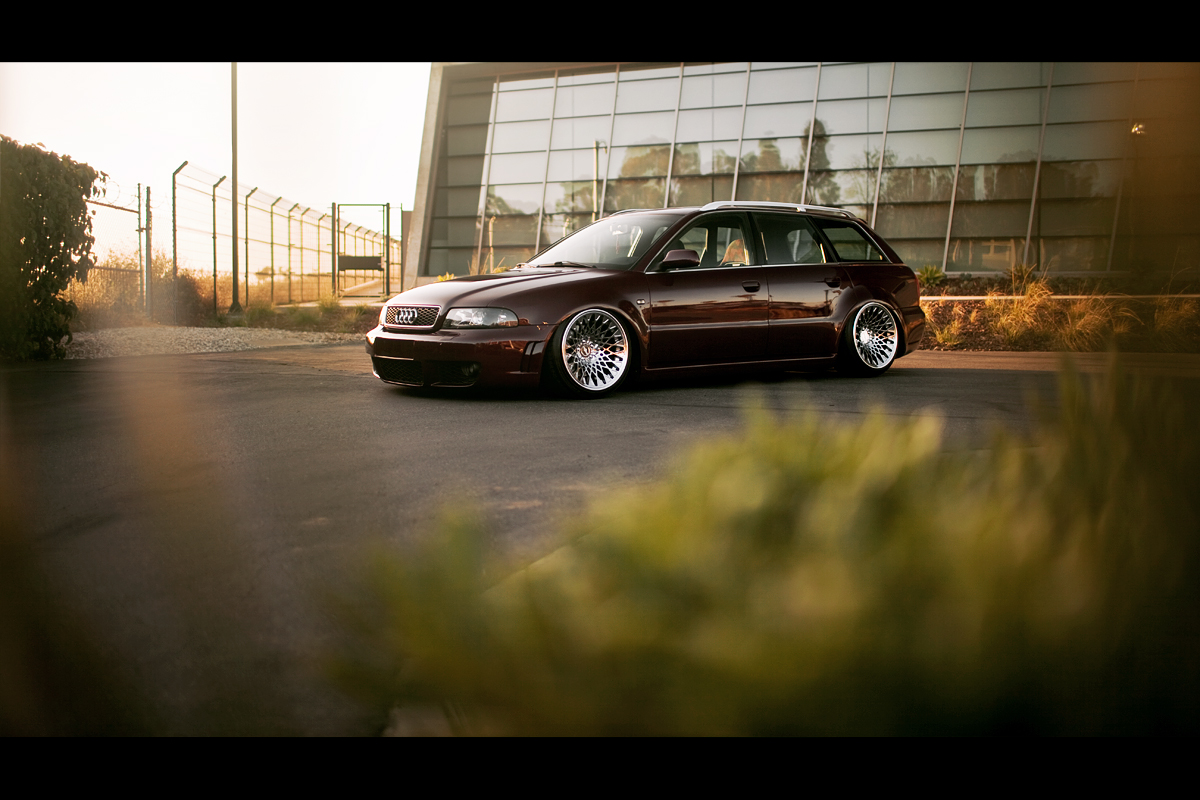 As anyone who has held onto a car this long, and turned every bolt on it can attest, it transforms from hunks of metal working in unison to something that is alive and breathing – a companion. All too often in our scene today car's are bought "built" and sold after attending just one show, or making an appearance for just one season, used more as an accessory than an actual investment of passion. Holding onto a car for the better part of a decade is a big commitment, and one I hope to see become more common place in our community. It takes dedication to stick with a build as long as JJ has, and I am excited to see where he goes from here, and in the present time looking forward to seeing it on the show circuit this season.