When I first met Brennan Lewellen, I only knew him as the cool guy who worked at the local parts store and actually knew his stuff (unlike most knuckle-dragging, mouth-breathing parts store goons who clearly hate their jobs.) I worked at the competing parts store a couple buildings over, so we'd call each other every once in a while to check competitor prices or bat unhappy customers back and forth. Whenever I'd see his Beetle parked outside, I'd go in to shoot the breeze from time to time. Eventually we got to the point where we'd end up hanging out on the weekends, talking engine and suspension setups, until one day he invited me to his grandfather's shop where he did most of the work to his car.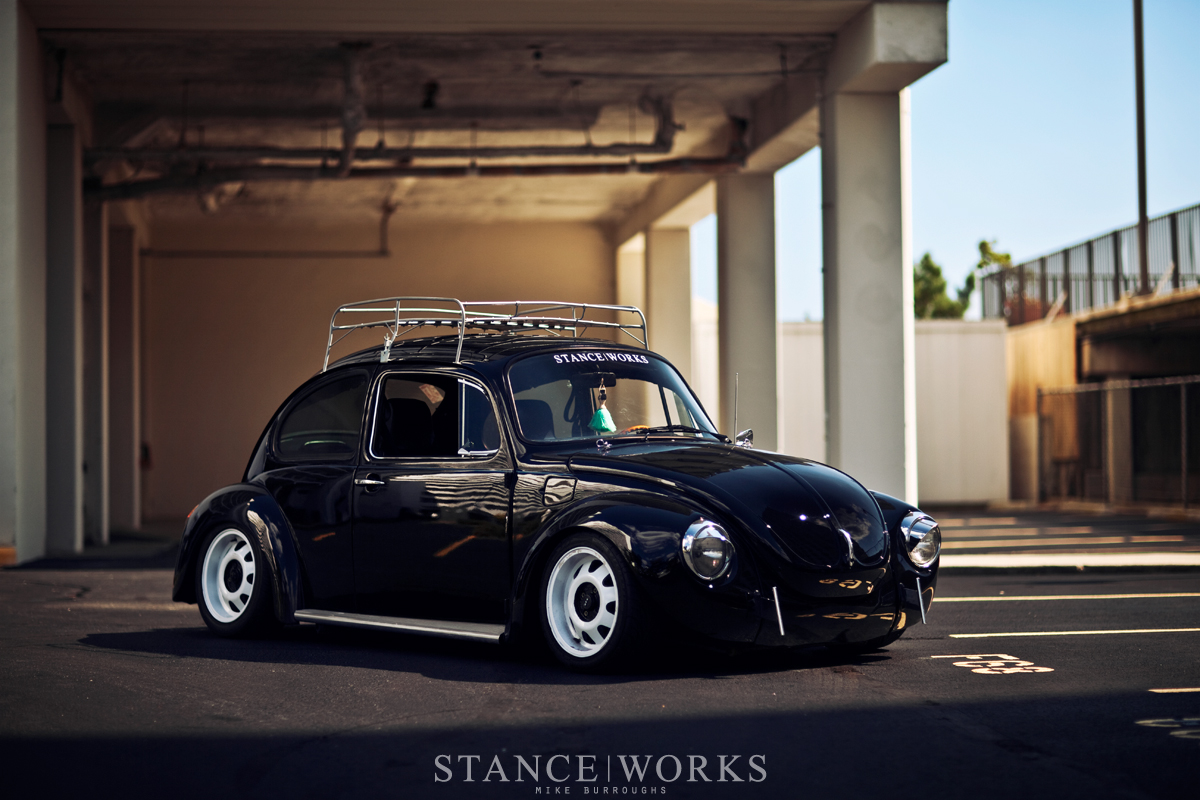 Being the curious one I am, I came across a boat in the back of the shop. Brennan pulled back the cover to reveal a gorgeous piece of woodworking art – all made by hand. Oak, birch, and mahogany, perfectly curved and intertwined together under a glossy lacquer finish. Three generations of Lewellens, Brennan included, had built it from scratch. I was completely impressed. I continued poking around the garage to find countless model airplanes hanging from the walls. "Yeah I built those. They're pretty fun. Me and my dad have an experimental plane we built at the airport too." I thought that was kind of strange, keeping a model plane at an airport. "Oh no, it's real… like you can get in it and fly around in the sky." Yes, that's correct: he built an airplane. And yes, it flies.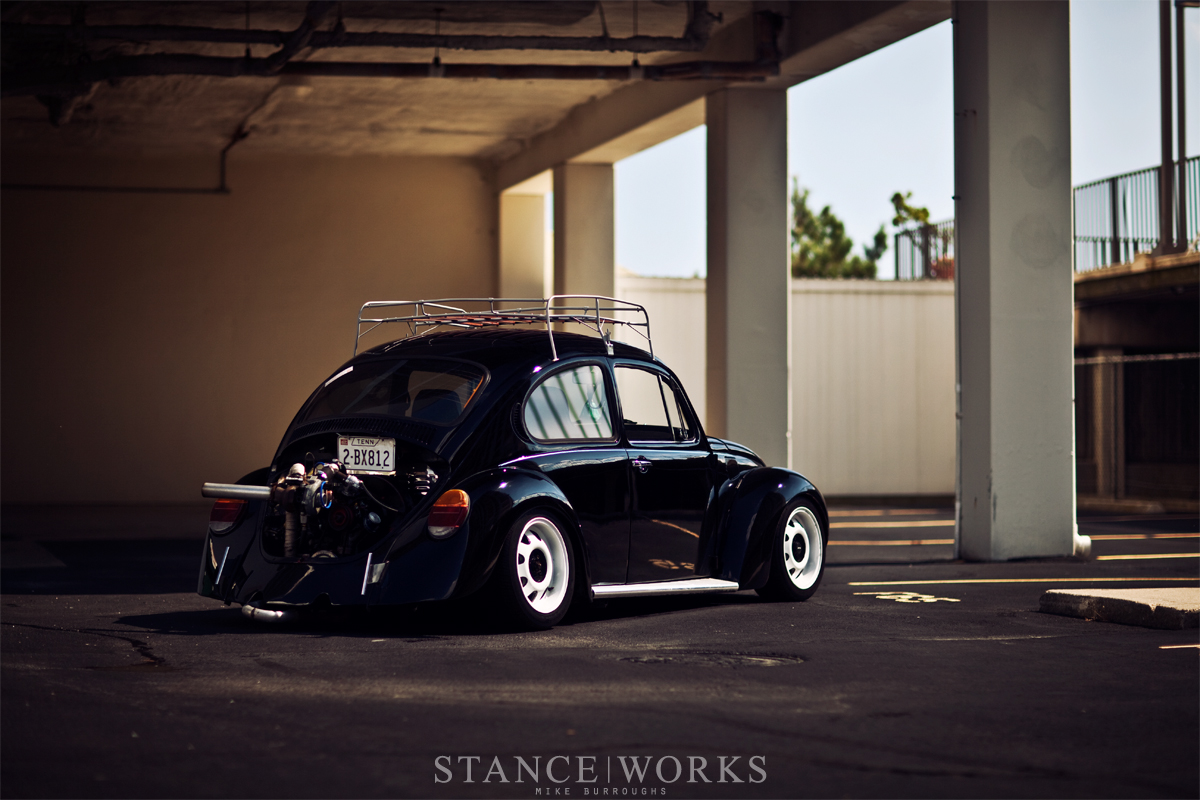 Soon, Brennan was a part of the local Stanceworks family and regularly came to spend time with the group. Even after knowing him for a while, he would still surprise everyone with some crazy, off the wall experiences or facts about himself. He's a pilot. He knows how to make moonshine. He plays guitar. He's sailed yachts across the ocean and has been to numerous foreign countries. He's a wealth of random knowledge about anything music related. He seemingly knows at least a little bit about everything, and everyone around town seems to know him. Any time we go anywhere, a total stranger will greet him like an old friend. All this while still remaining completely humble: the kind of guy who is always willing to help a friend in need. He's literally the most interesting person I've ever met, and his '73 Super Beetle, or "The Boog," as we like to call it, is no different.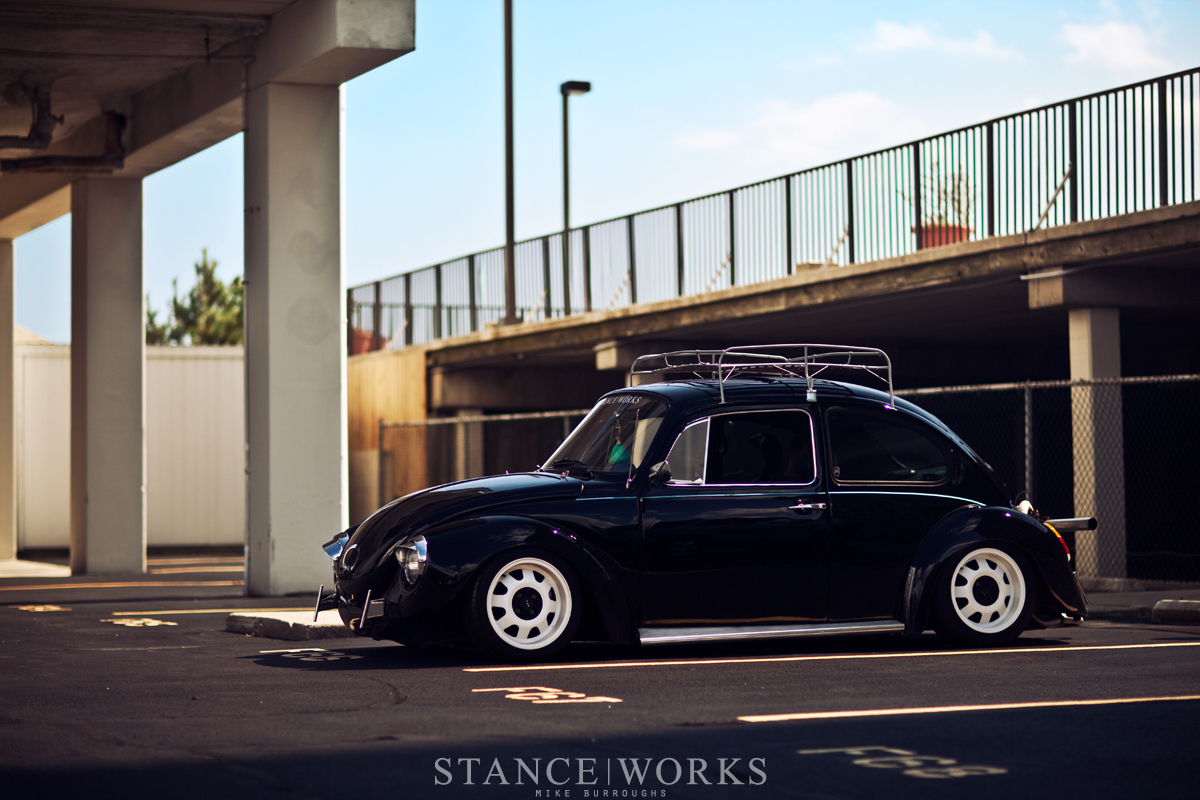 Photos can show you a beautiful example of an aircooled VW, but they can't tell of all the blood, sweat and hours of work it took to get it there. Brennan's father purchased the Beetle when Brennan was just a toddler, but it has had no easy life. It was formerly a purpose-built drag car, and later became a full Baja Bug, which involved seriously hacking up the bodywork for the off-road appearance. Brennan first got his hands on the car at just 13 years old, when he tore it down to do a full body-off restoration. From that point on, he did basically all of the work himself. Over the years, the trimmed fenders and valances were replaced with factory parts. Any necessary bodywork was performed in his own garage to bring back the stock look, but with a few changes. The typical Super Beetle grille vents and front turn signals were shaved for a more sleek look. The bumpers were deleted and replaced with T-bars, and the body was painted black by Brennan himself. He put in a fresh black interior and drove it that way all through high school.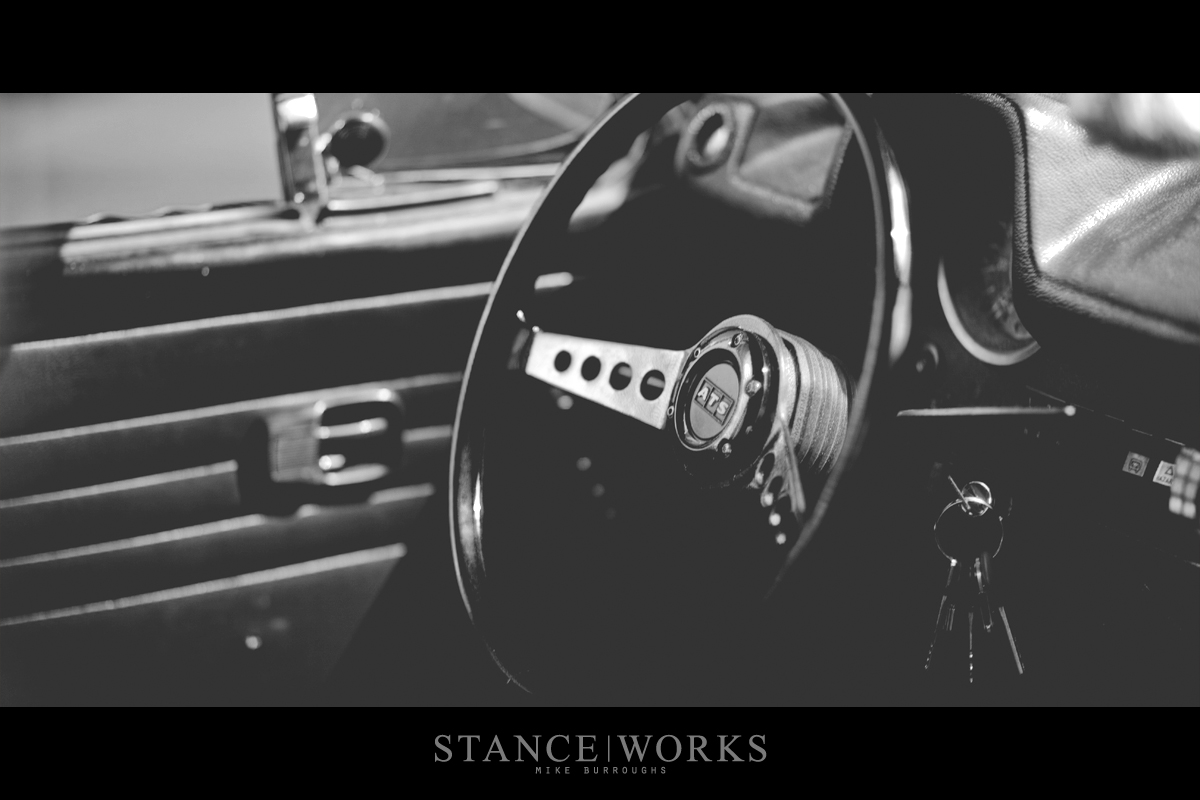 Years later, unhappy with his previous paintwork, Brennan chemically stripped the entire body back down to bare metal. Any rust was repaired, and all the bodywork was redone. A higher quality, two-stage black paint was laid over the painstakingly prepared shell. It was then wet sanded and buffed until he reached the mirror finish you see now. To top things off, quite literally, an OEM roof rack was added with hand-made mahogany slats. It was at this point that he really started to play with the suspension and wheel setup.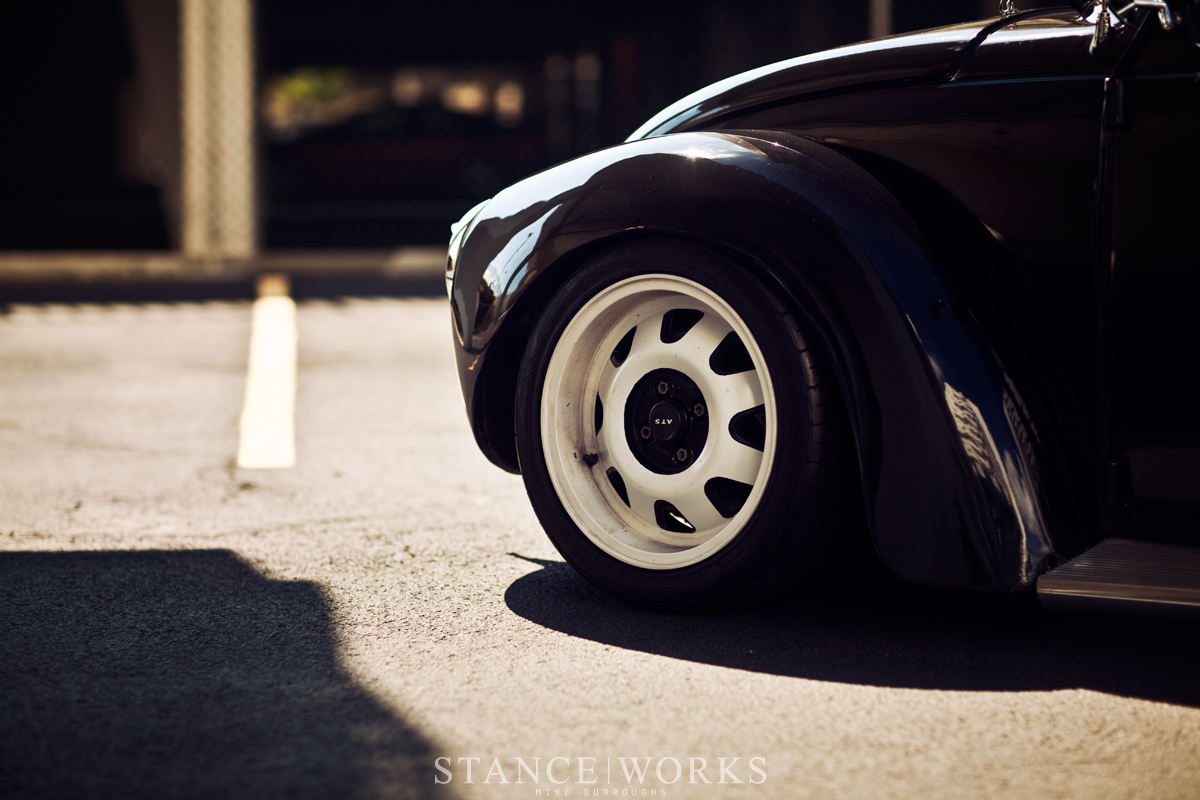 The first thing you might notice about the bug's fitment is that the wheels sit flush with the fenders instead of the more traditional narrowed-beam, sunken look. That's because Brennan's Beetle is a Super, and it's one of the lowest out there. The Super Beetle was designed with Macpherson struts rather than the previous torsion beam front end. Stock-for-stock, Supers offered better handling and ride characteristics, but the slammed aircooled crowd typically avoids them because they don't go as low. Brennan overcame the design obstacles and built his own custom coilovers to sit the car down at a nice, low ride height. The control arm and steering box now reside just close enough to each other to be crazy, but just far enough away to call it safe. The rear suspension sits the exhaust just fractions of an inch from the ground while allowing the necessary camber to fit the wheels tight against the the factory fenders. A disc brake conversion and 4×100 hub swap allow the 15×7 ATS Cups to sit perfectly within the arches.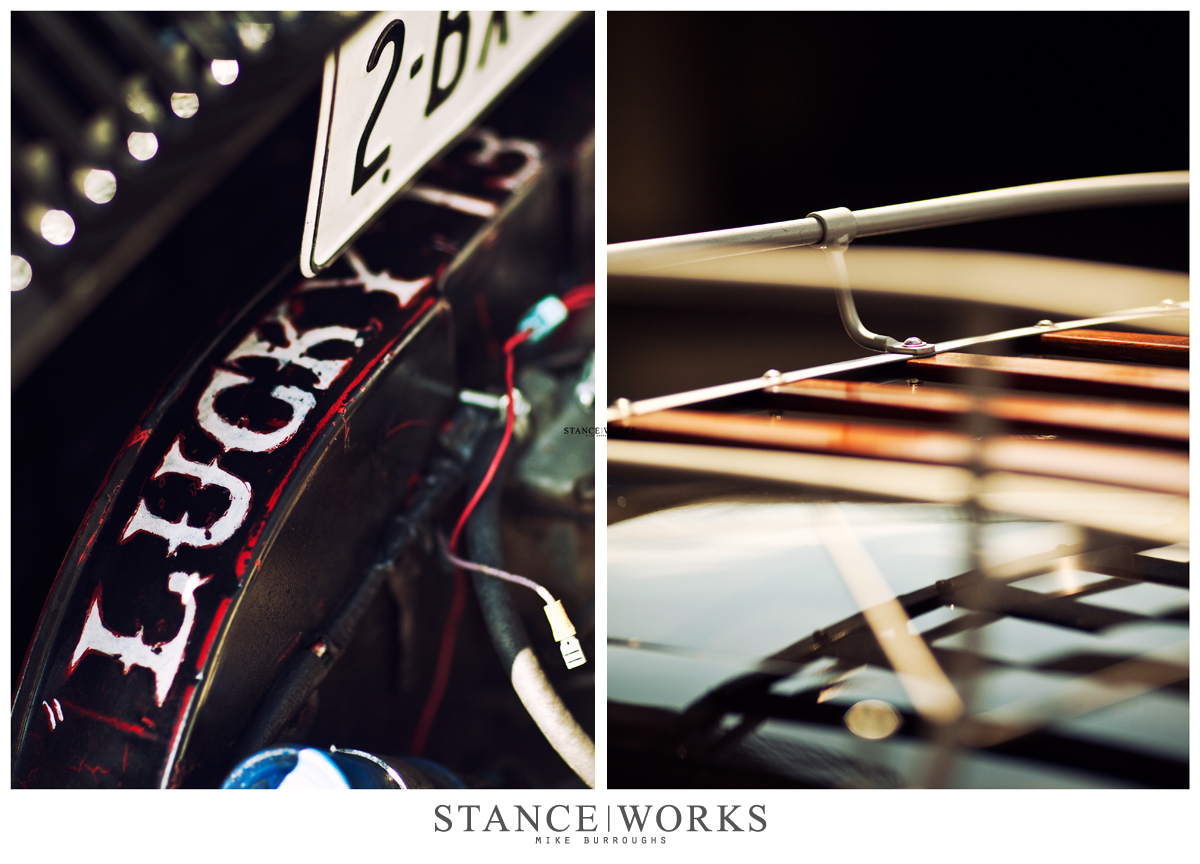 At this point, these credentials alone would make for a personality-packed, seriously impressive build, but the outrageous turbo setup really sets it apart. The rebuilt 1200 expels spent gasses through a custom exhaust manifold we all affectionately refer to as "rust spaghetti" to spin a T3 turbo from an 80's Peugeot 505 that sits well outside of the engine compartment. Compressed air is then pushed through the modified 30 PICT-1 carburetor. This and a couple other performance goodies up the output from a meager factory-rated 36 hp to a butt-dyno confirmed "absolute blast to cruise around in." The Boog also makes some pretty great noises, mimicking its own name with its exhaust note. Just say "boooooooooog" out loud to yourself. You'll get the picture. It's a car you can't help but love, admire and enjoy.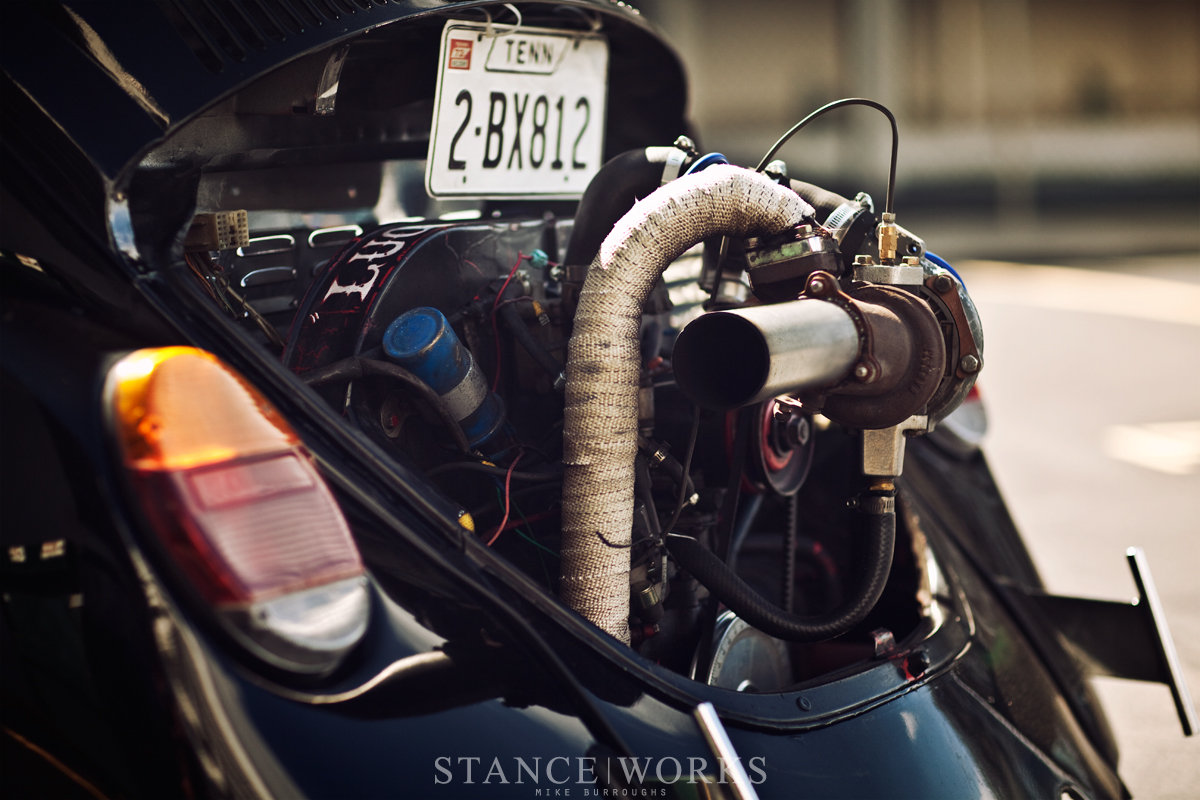 Riding around in the Boog made for some of my most fun memories of H2Oi. As Brennan pulled into one of the many side meets that took place along the strip, he rolled by an orange Lamborghini Murcielago, completely stealing the attention of an entire crowd that had gathered around it. One particularly enthusiastic show attender could be heard yelling, "Oh shit look at this guy in the bug! He deserves a round of applause!" and the crowd was all smiles as they clapped and cheered. Watching oncoming drivers' reactions on two lane roads was my favorite part. They would smile as The Boog approached, maybe give a thumbs-up or a wave, then do a triple neck-break "O" face to try to catch a better glimpse of the turbo dangling above the motor.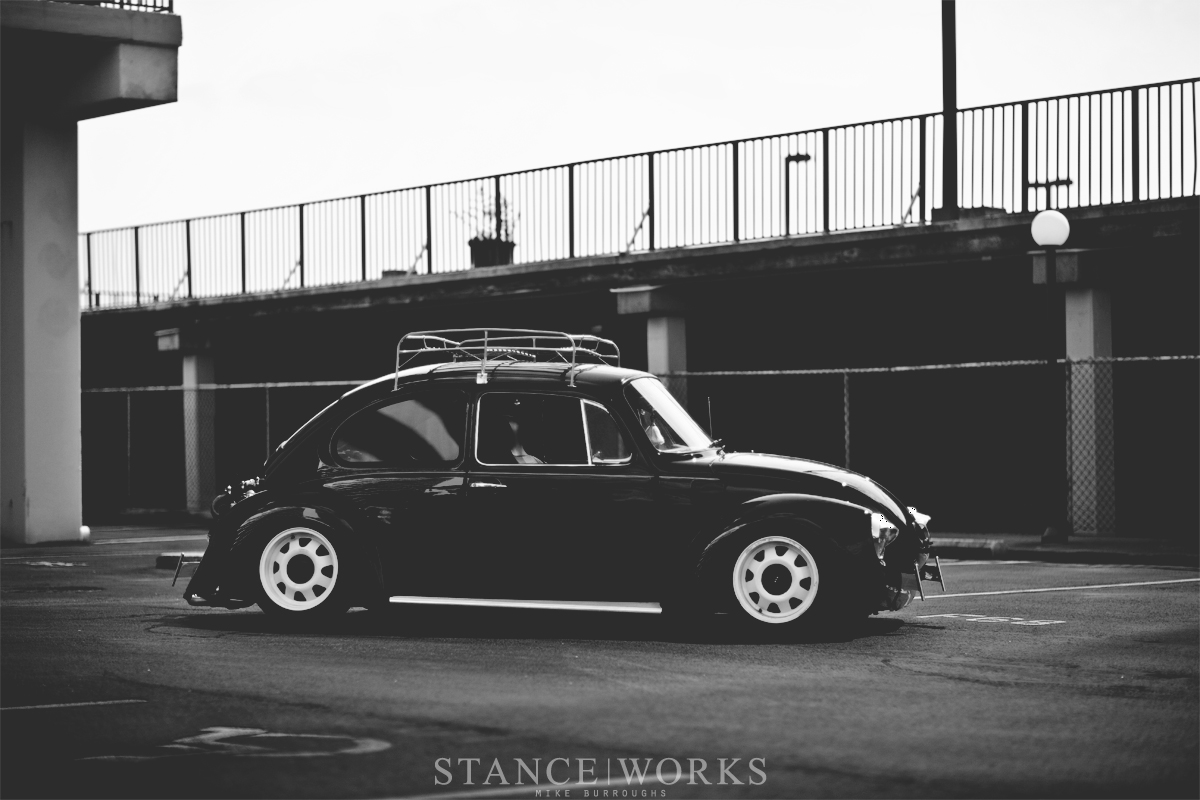 It is only fitting for such an interesting car to belong to such an interesting builder. Brennan's Boog is probably the most joy-inspiring car I've ever come in contact with, and it fits his personality perfectly. His thorough attention to detail really shows with the restoration, and his wild side couldn't be more evidenced by his choice of modifications. Brennan says a that whole revamp is in order for the winter, with a wilder wheel setup and even crazier engine. I can't wait to see what he comes up with next. Stay thirsty, my friends.