After a long and hot afternoon under the Las Vegas sun at WusteFest 2012, we took the chance to escape to old downtown for some quick shots of Rotiform's latest project. This early-model Allroad falls directly in line with the Audis Rotiform has been known for building, and once again they've shown the beauty of Audi's Avant line by building a surprisingly stylish yet entirely functional family hauler.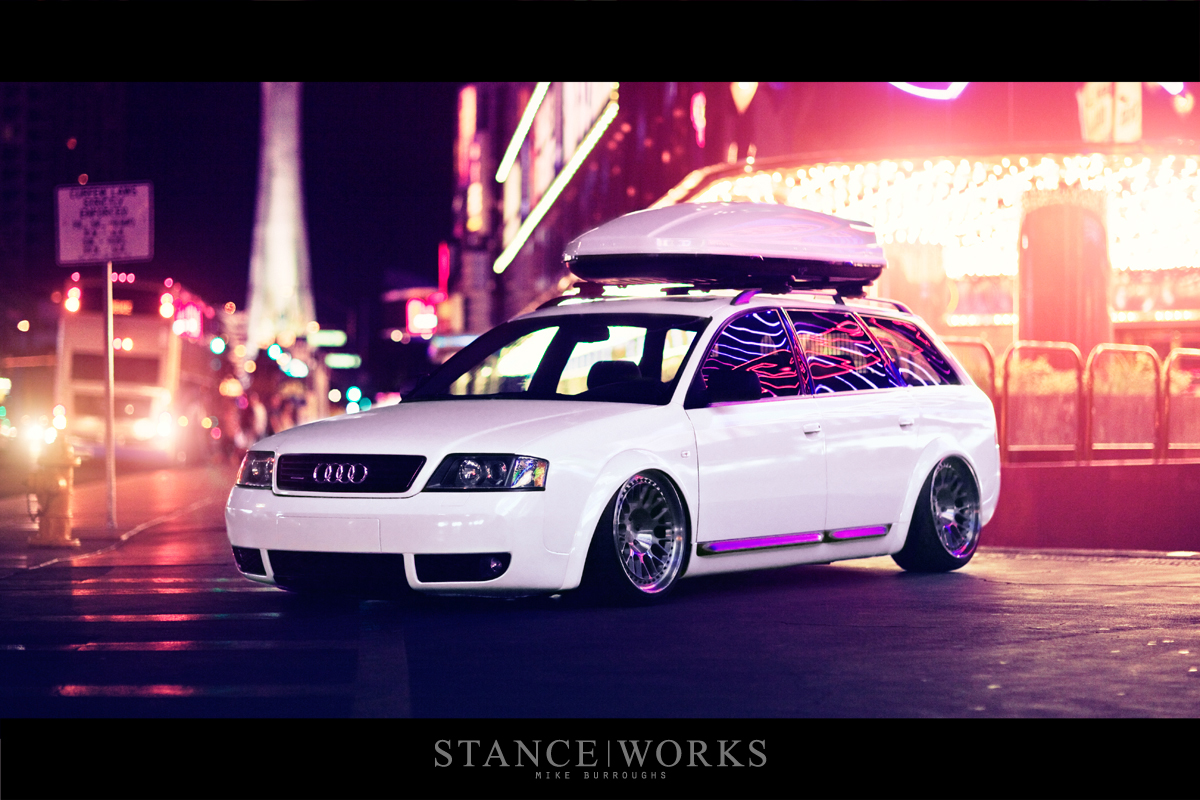 Of course, as expected with a Rotiform build, the wheels are the first point of attention. The new concave SJCs feature a center reminiscent of its flat-faced brethren with a slightly new spoke aesthetic combined with an all new forging profile, taking up much of the space for the 19×10 and 19×11 et0 wheels. The lips and centers were brushed underneath a double dark tinted clear with black hardware. As a whole, they're likely my favorite set Brian and Jason have put together to date.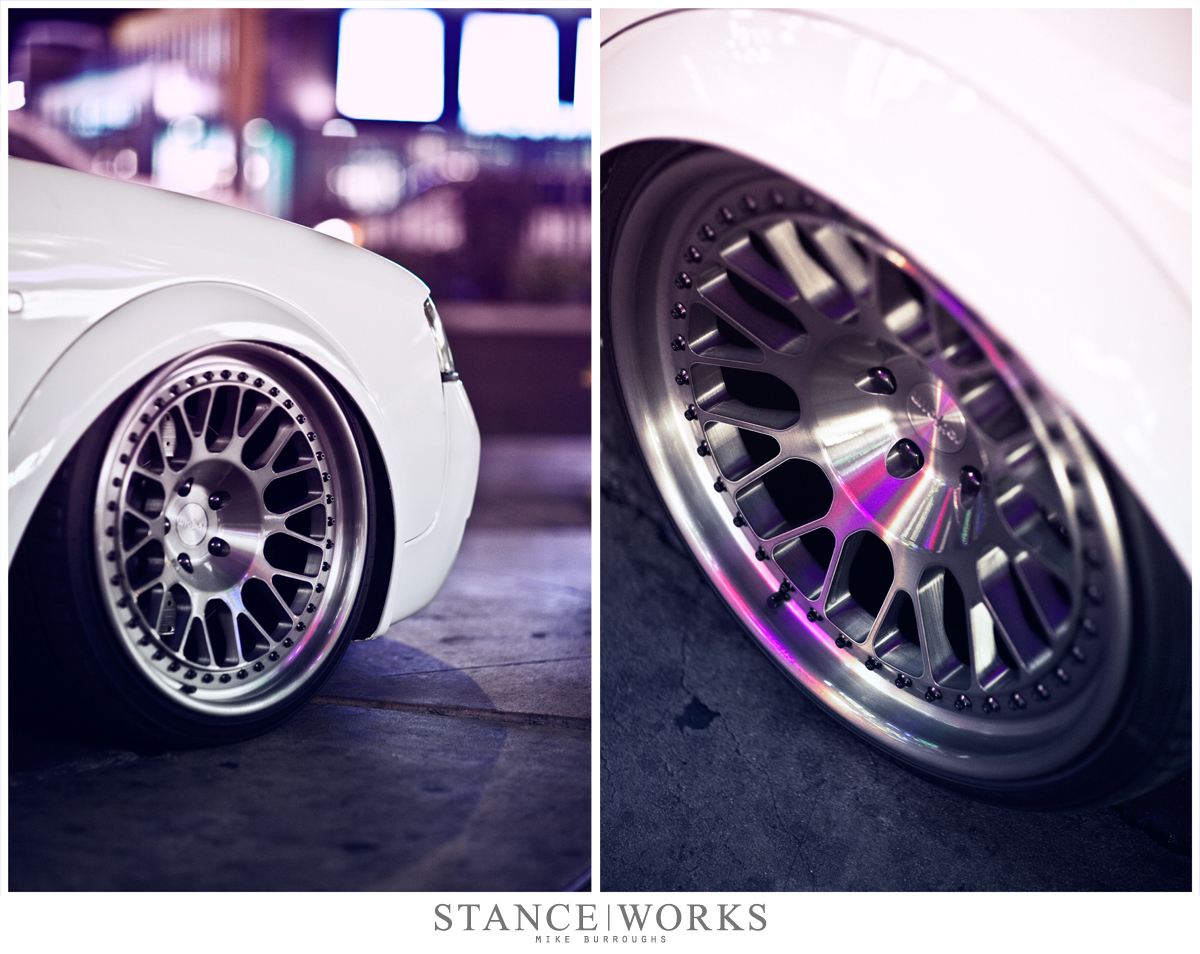 The wheels are tucked under the Allroad's wide, plastic, and typically grey fenders; however, this Allroad is lucky enough to be a single color. The wagon received a full vinyl wrap, transforming it to a rather pretty yet confusing "I-think-it's-white-no-I-think-it's-light-grey" color. With the mono-color scheme and new stance, Rotiform has taken leaps and bounds away from the regular two-tone Audi Allroads that you see day to day.
Bringing it down over the wheels is a full set of AirLift struts combined with an AccuAir E-Level management system in an install that is inarguably one of the coolest we've seen. Utilizing Accuair's EXO mounts, but slightly modified and TIGed together, the system's all-aluminum structure sits under the trunk floor, visible through a matching porthole.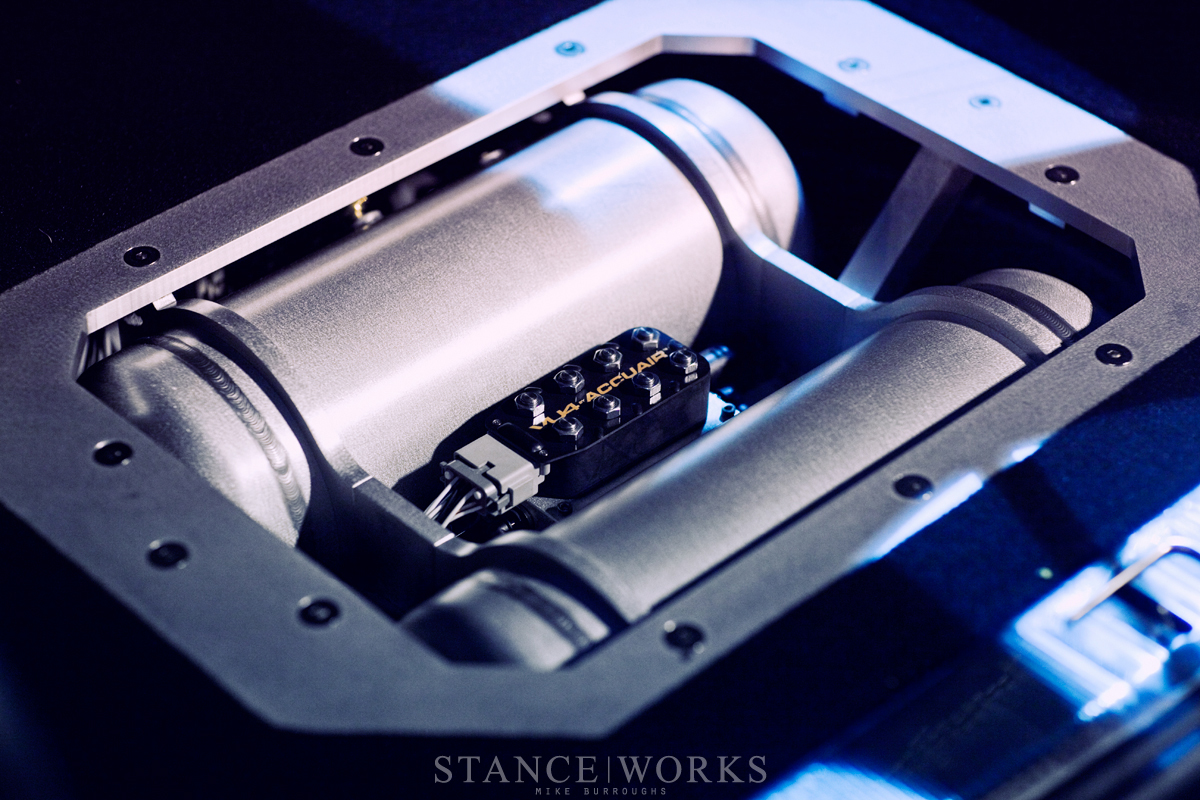 Together, the parts make for a great ride, but what makes it better is some serious power under the hood… Hidden by the typical cluttered Audi engine bay lies a pair of RS6 turbos, powering the 2.7t V6 to a staggering 500hp. Needless to say, the parts lists is impressive, including Wagner Tuning manifolds, downpipes, and intercoolers, as well as a lightweight flywheel, clutchmasters clutch, a Magnaflow exhaust, and EPL stage 3 fueling.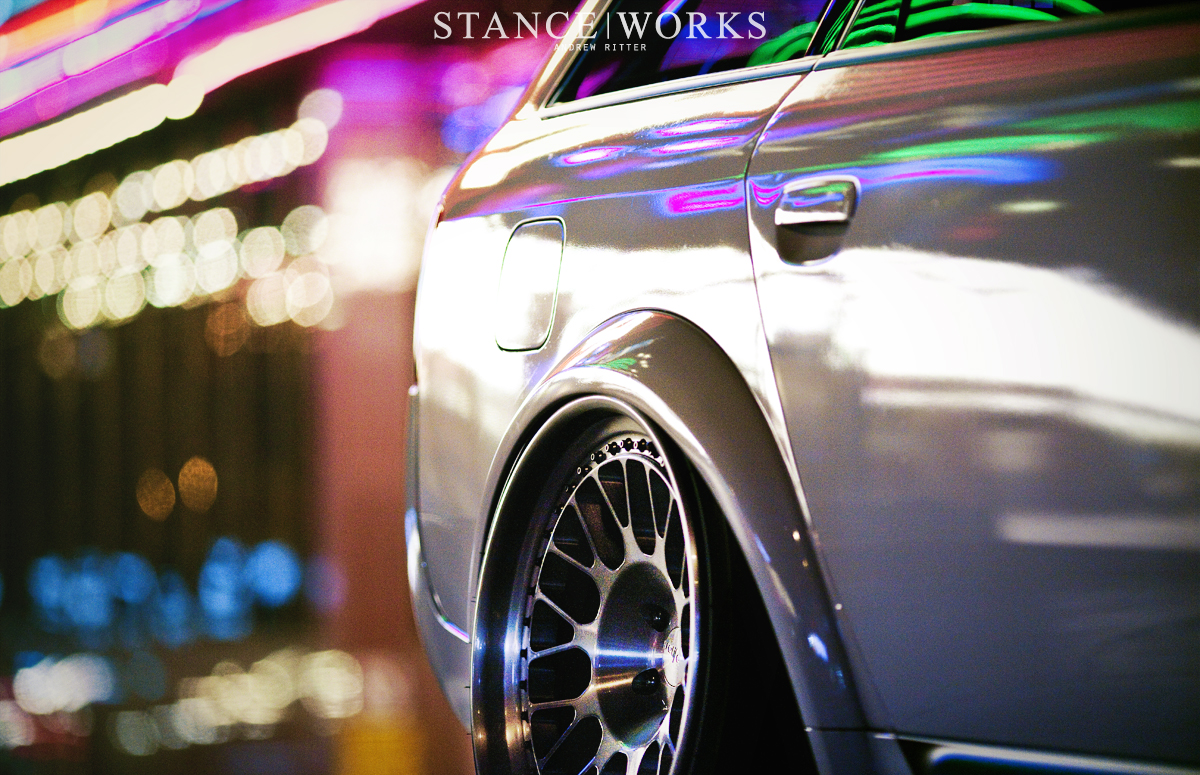 The Allroad is yet another complete and well-rounded build by our friends at Rotiform, demonstrating that the companies that feed the scene can also participate and have a presence. Cars like the Allroad are what separate Rotiform from those nameless figures behind massive corporations. They're part of our scene and community, and that's what we're all about.