Photography by Evano Gucciardo
Since 1979, the Volkswagen Jetta has played the rather standard role of "compact" family sedan. Over the course of the past 33 years, the Jetta has grown in many ways, the most obvious being its outright physical dimensions. However, the more important growth comes in the form of a community. The jetta has developed a rather particular following; an ownership demographic unlike any other. Roman Grushetskiy's MKV GLI stays true to much of the heritage the lovable little Jetta has spawned.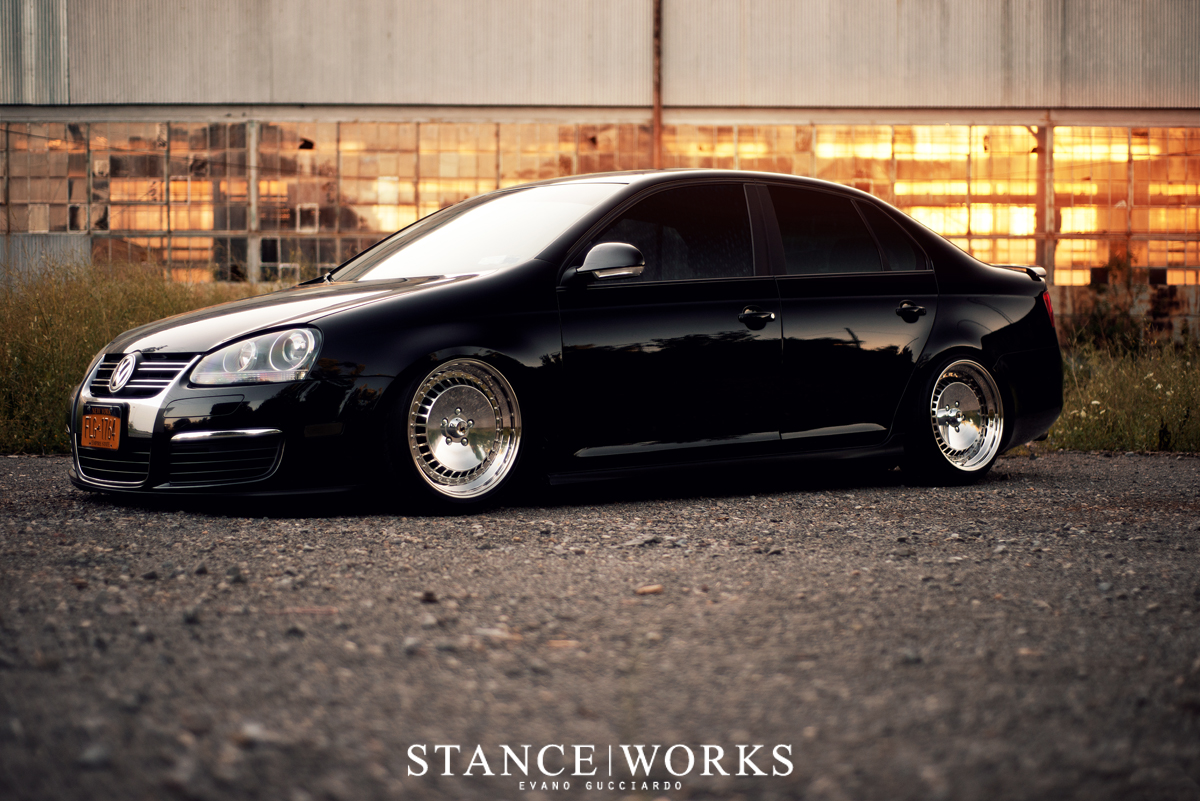 In 1985, not terribly long after the MKI Volkswagen chassis had made its waves in the automotive world, Volker Schmidt started what has become one of the most recognizable names in the European car scene. His company, Schmidt wheels, initially began taking Compomotive and Revolution wheel centers and modifying their sizes, widths, and offsets using his own rim halves. As an enthusiastic tuner himself, his wheels found their way on to cars of both motorsport and street styling. Schmidt Wheels has grown into a highly respected wheel company  developing beautiful wheels that adorn European cars all around the world.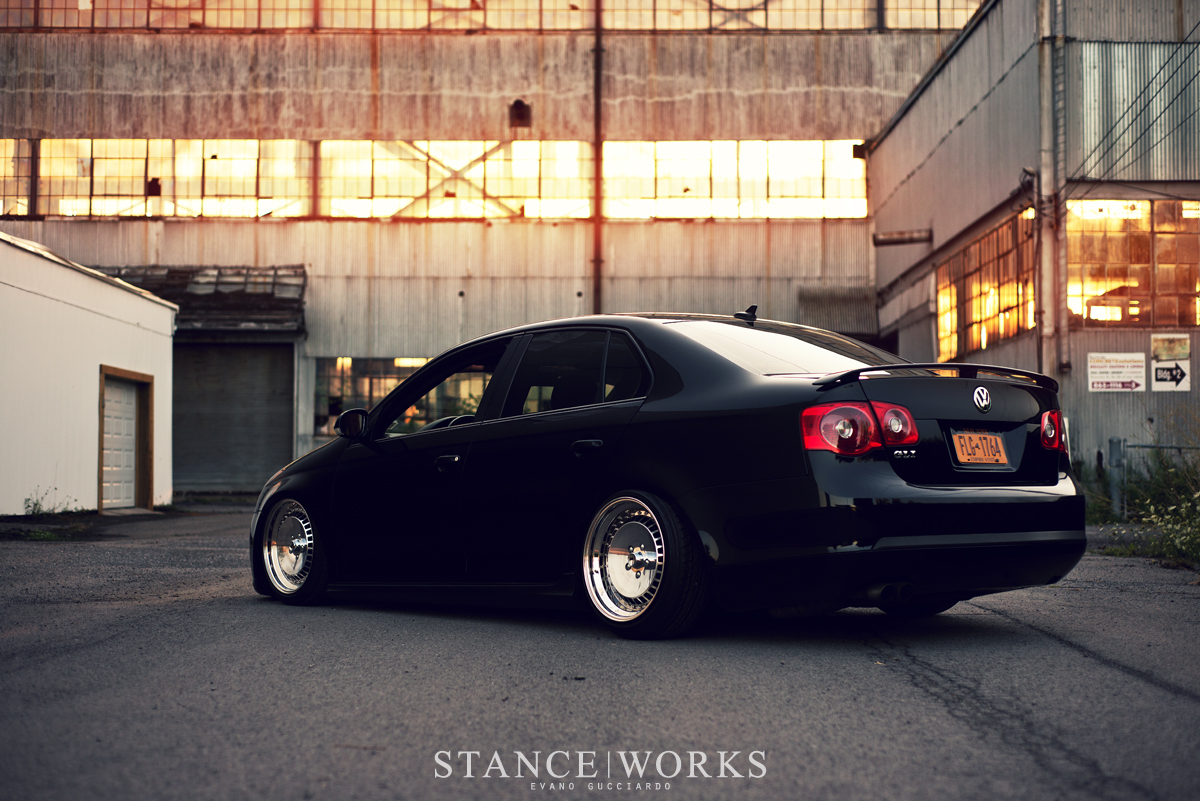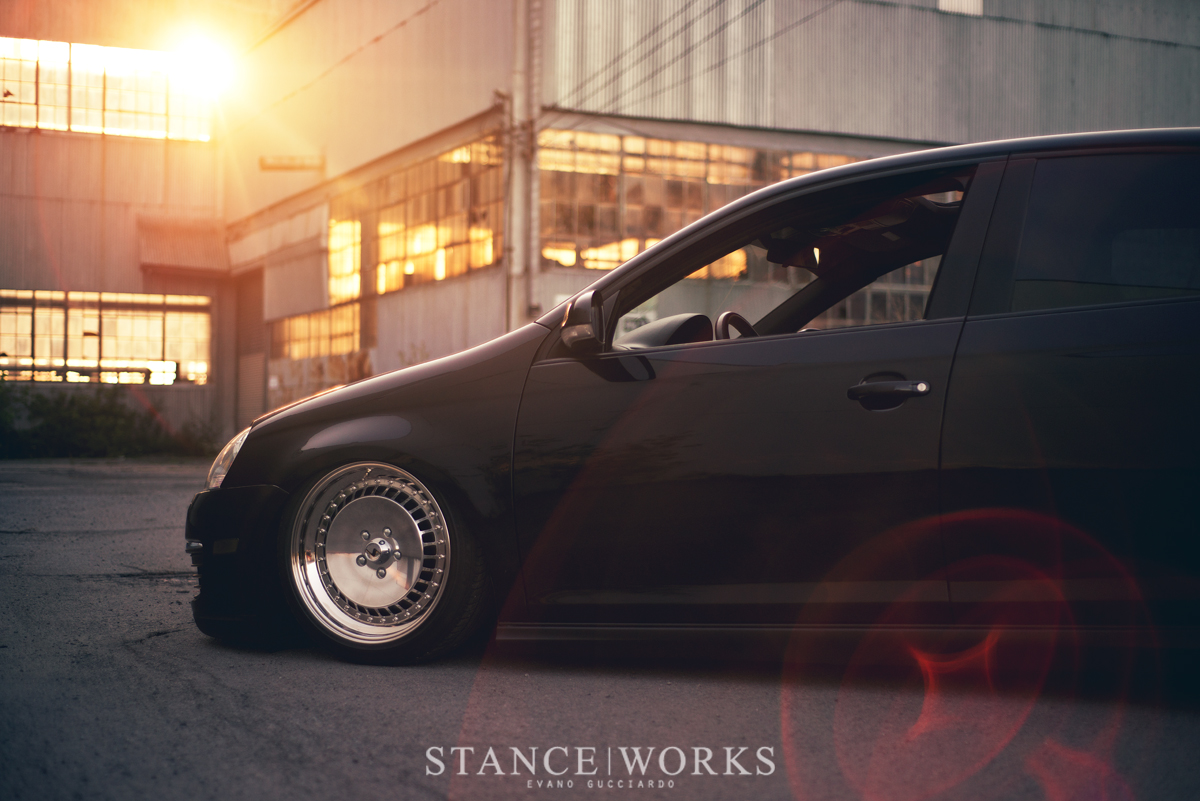 Unsurprisingly, the Schmidt TH-Line, one of the few wheels still available in sizes as small as 13″, remains a tried and true wheel choice for vintage water-cooled Volkswagen enthusiasts. The period correct styling and proper sizing fit flawlessly with the pint-sized classic, a combination we'd say is "right at home." The combination, unbeknownst to Volker Schmidt, would become a staple in styling trends for nearly 30 years.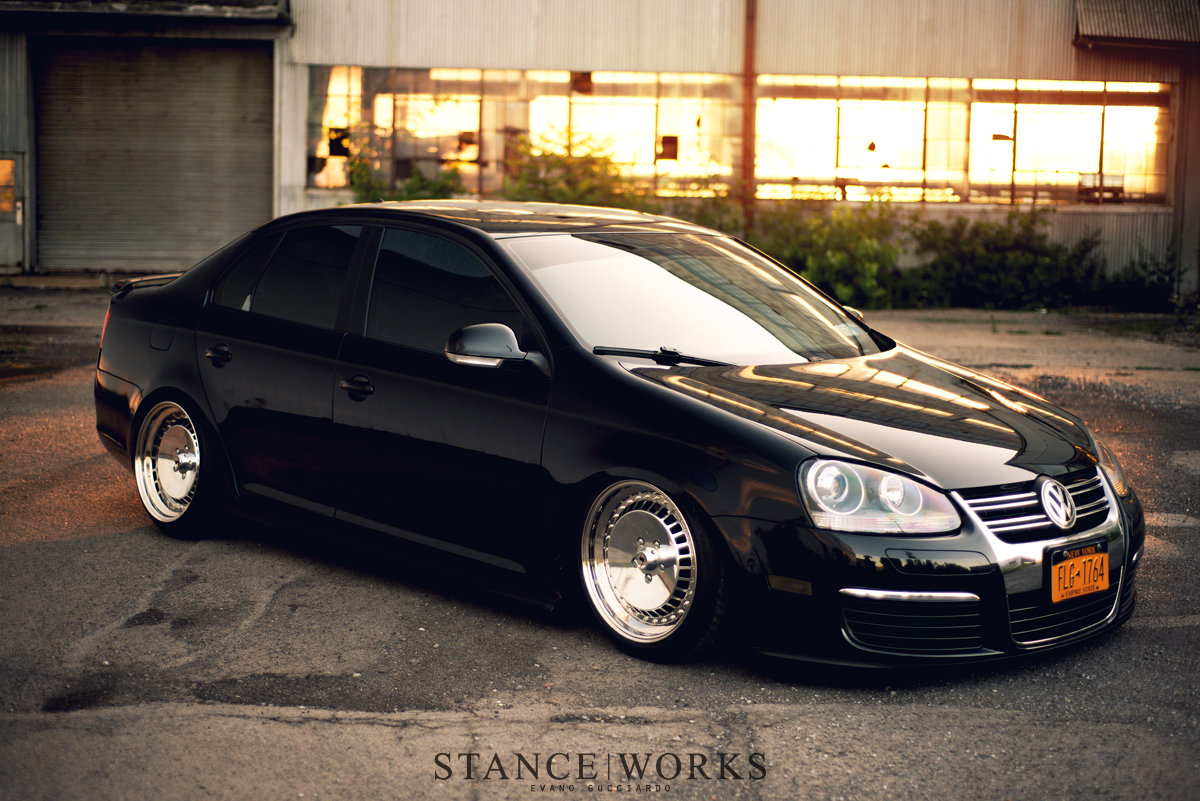 Roman's GLI is the perfect testament to the idea of "don't fix what ain't broke". True to many of the styling cues that brought the scene to where it is today, Roman's Jetta resonates with beauty and simplicity. The enlarged Schmidts hark to the classics while suiting the modern size and shape of the car; the overall appeal is as true and fitting as it was decades ago.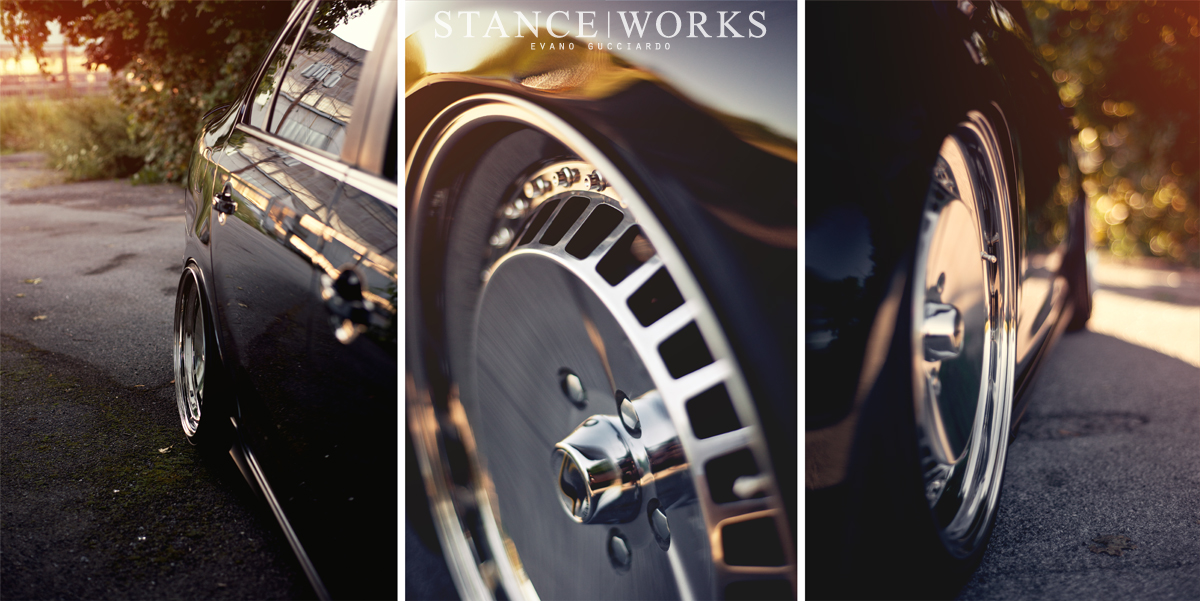 Cleanliness is rarely substitutable; the polished faces flow with the chrome front end, contrasting effortlessly against the deep black paint. Modernized yet classic, commonplace yet breathtaking, captured in stunning detail by Evano Gucciardo, Roman's car leaves us eager to share what simplicity and style can do together.