The E36 is without a doubt one of the most popular cars chosen among those wanting to live the low lifestyle. However, with their popularity comes a challenge to really stand out from the rest, and Sergio, or as most know him, "Mexican", does just that.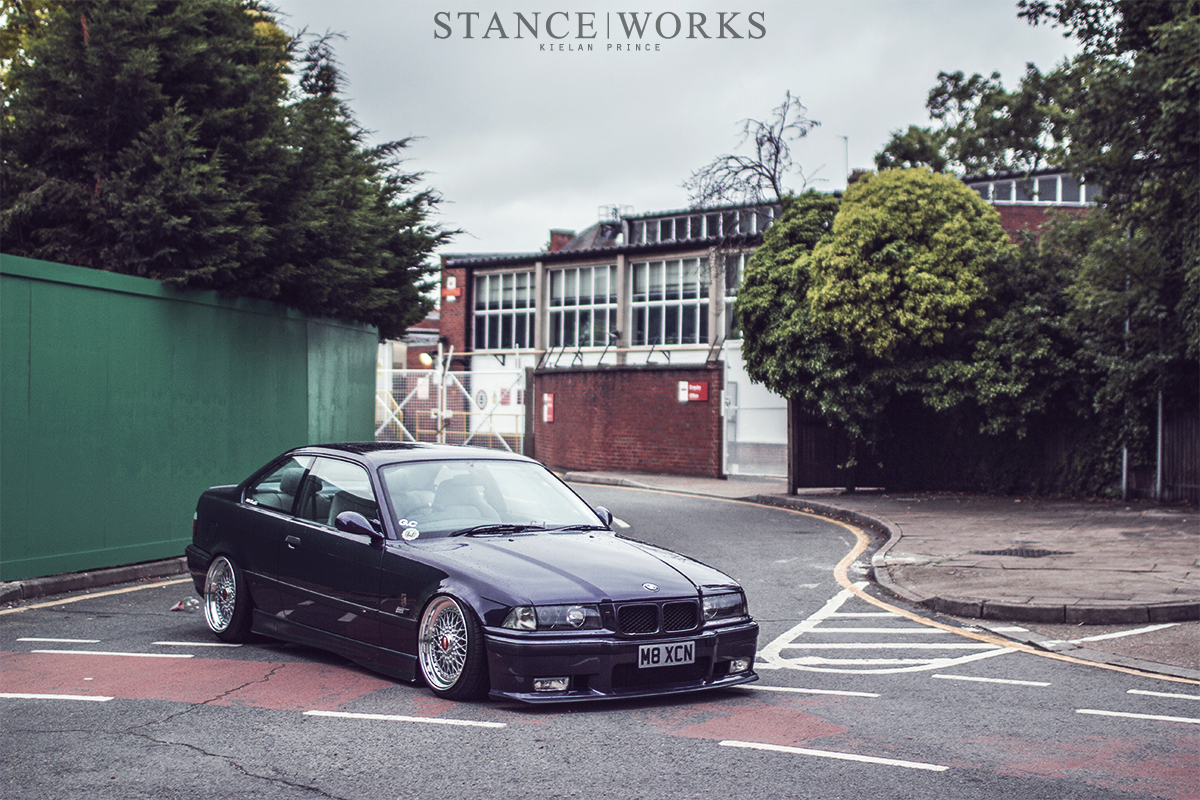 This is definitely not the first time many of you have seen this car. In fact, I'm willing to bet most of you have. It is one of those defining cars that so many BMW guys look to when defining the "perfect" E36. The respect however, is not limited to just BMW owners; there is just something about Mex's car that makes it, right, and describing it poses a challenge. And as my luck would have it, so did shooting it.
I had been in talks with Mex for a few weeks before I flew over to the UK to set up a shoot of the car for this feature. We had a few really cool ideas, and we were both stoked to shoot the car. However, the Friday I arrived in the London, we were both blind-sided by something we didn't expect. The MOT on his car had expired, which, for Americans, means driving to any of the locations we had originally thought of was completely out of the question for even a simple license plate scan would lead to the car being impounded without any questions asked.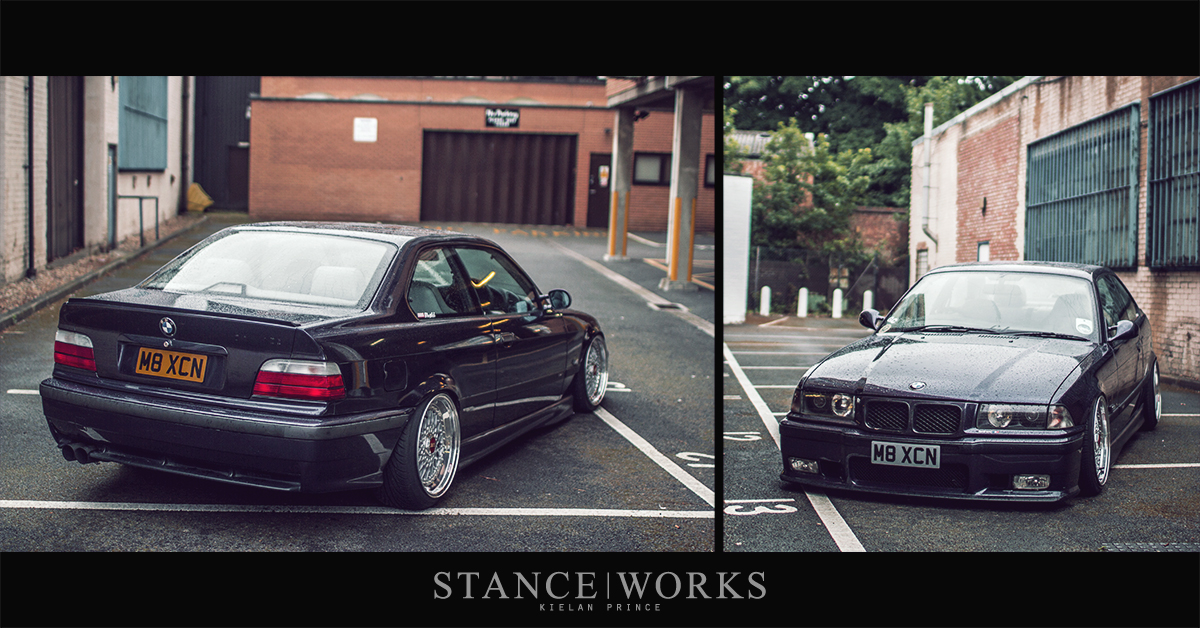 Unable to get an MOT done in time, we reacted accordingly, and planned to shoot near his house as to minimize our risk. I arrived at Mex's place Saturday afternoon, and we walked to 2 of the 3 locations we had now rearranged to shoot at. 10 minutes later after we drove to the first location, we found the gates had closed and no more public access was allowed. Problem, obviously. So we moved to our second planned location, of course no more than 2 minutes after we see a police car ready to pull into traffic, thankfully a friend had pulled in behind us so that he couldn't scan Mex's plates and we pulled into our second location. Phew, serious crisis, averted.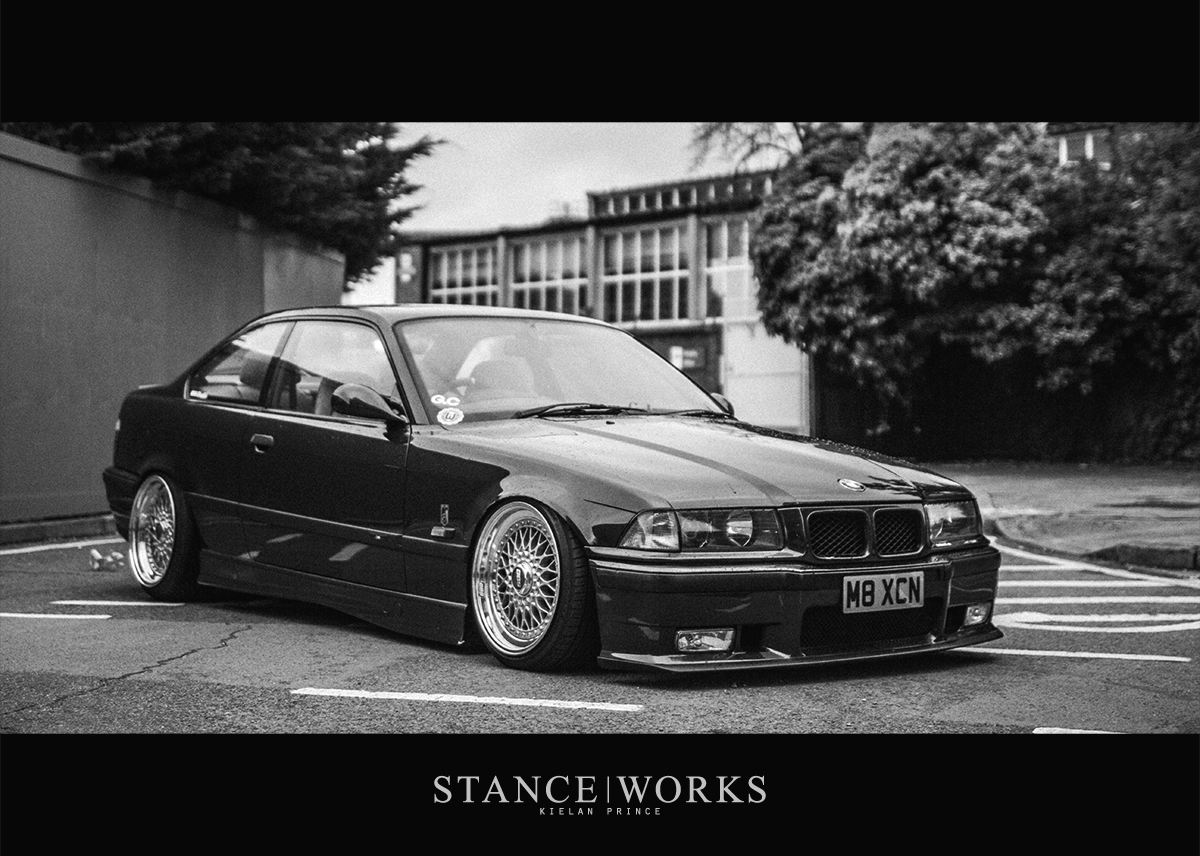 This portion of the shoot went well, although with light continually slipping away,  and thicker cloud cover and extremely typical British misting rain had begun to fall. Most photographers will tell you, if there is one type of rain you really don't want to shoot in, it's mist, as it floats around and coats everything including lens glass, which really is a huge pain. However we dealt with it, and moved to the next location.

While it was a difficult place to shoot because of my now blocked access to the parking garage I was going to use for some different perspective shots, we carried on battling the mist and the looming darkness. As time went on however the mist turned into a heavier rain, and the dark clouds really began to roll in making it extremely difficult to get the shots right, but we battled to the end and got the shots we needed. To celebrate the near catastrophe going completely right, we went off to the pub, and had a nice pint to wrap up the night, thanks to Mex for that pint!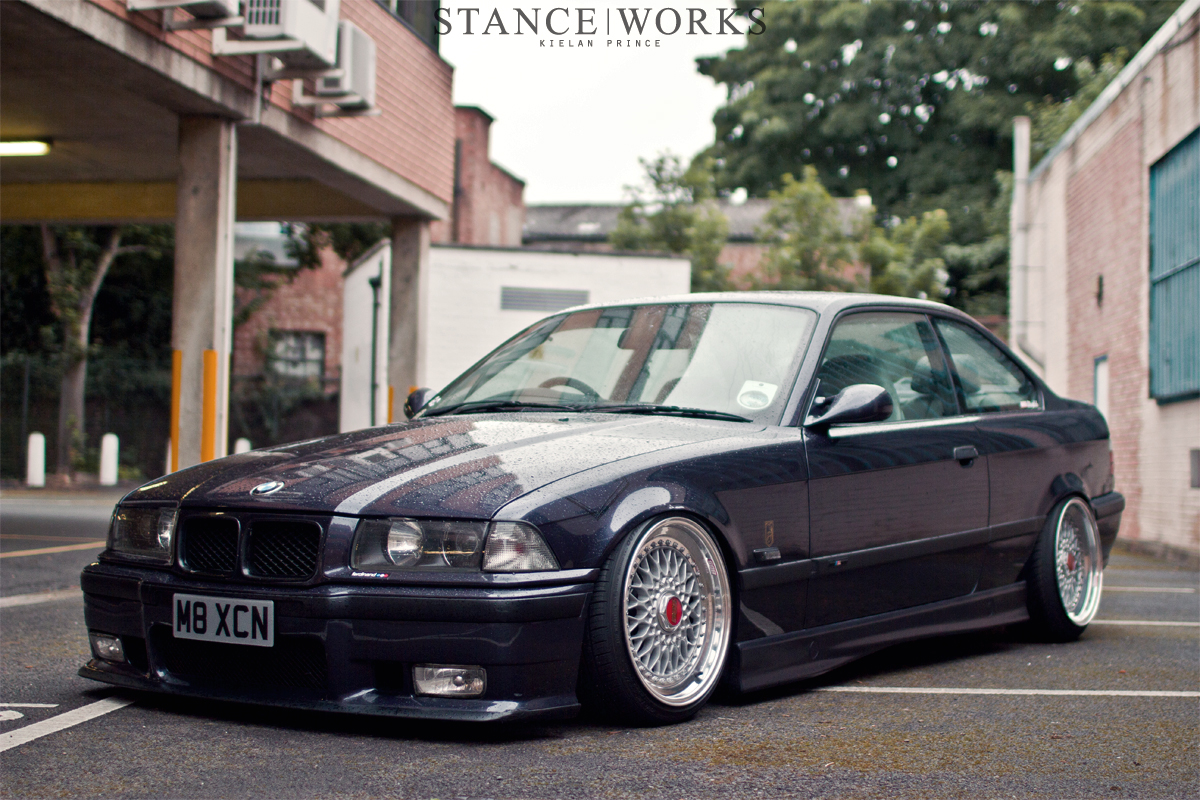 I know it's not the best story, but it is one evening that I definitely will not forget. As a side note, a farewell to this setup, as Mex has moved on from the RS setup, so who knows what is to come in the future, but I'm sure whatever it is, it will be just as defining.