The lowrider scene has enamored and captivated us for as long as we can remember. It's a realm in which every minute detail is thought out, each car expressing more individuality than we could ever dream of. No bolt left un-chromed, no surface left un-etched, and no panel left un-flaked. It is the culmination of decades of culture combined with automotive heritage and enthusiasm. From wire wheels and vogue tires to hydraulic suspensions and bouncing cars, it's the details we've come to know, love, and associate with one of the most iconic parts of the community.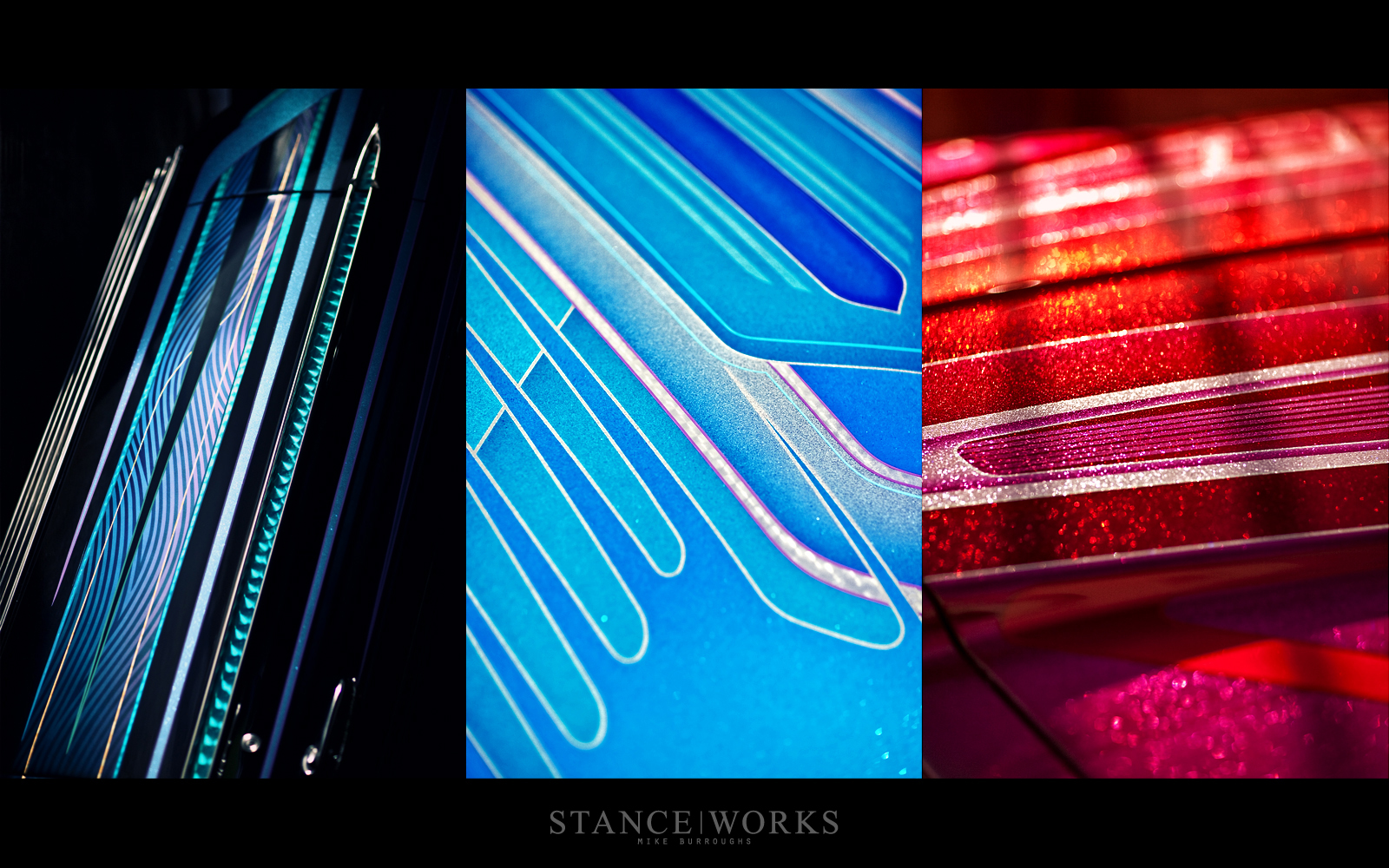 With such lavish and extravagant cars comes the need for a intense car care, ranging from simple washes to full-on waxing and buffing. These cars are built to shine and there's no cutting corners when it comes to making that happen. However, in a world of car detailing products where some of the best can cost up to $10,000 for a mere 50oz of wax, someone needed to step in and produce a quality product at a cost any car guy can appreciate.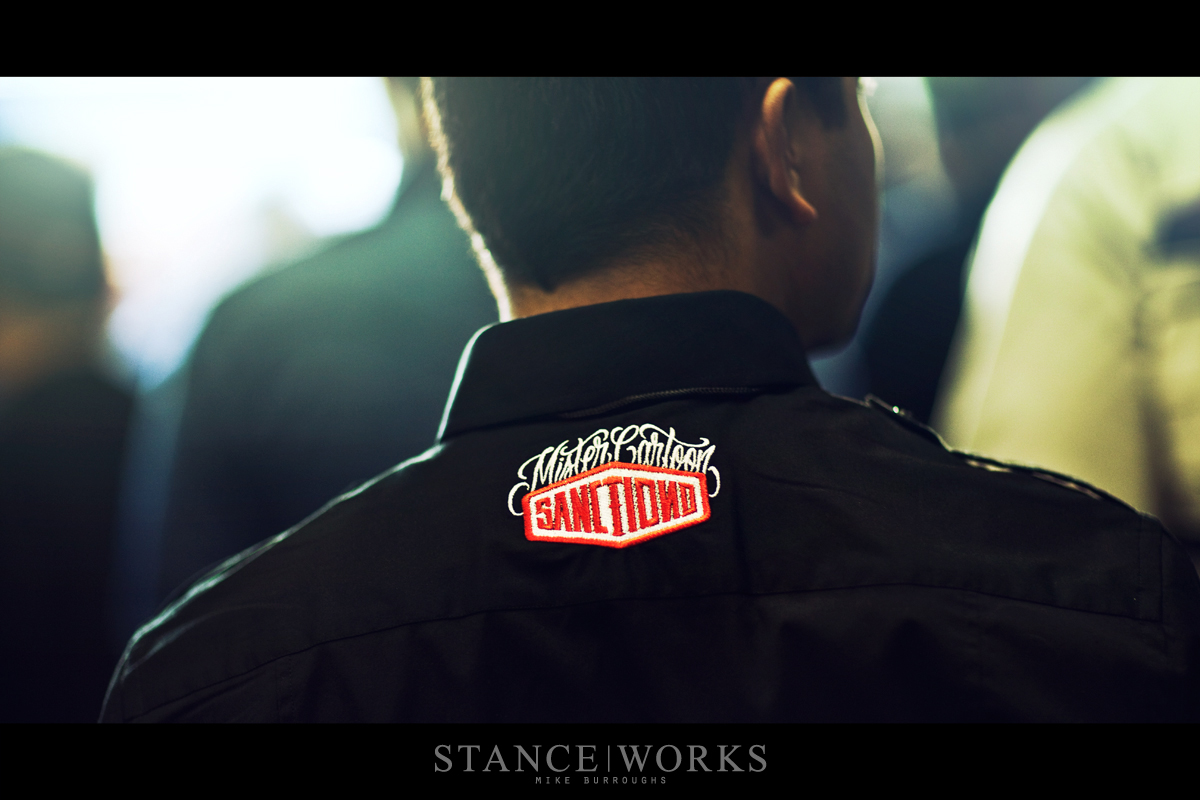 Enter Mister Cartoon's latest endeavor, Sanctiond. Created from a clean slate, Mister Cartoon has set out to craft a high quality line of detailing goods with the young guns and the hard workers in mind. Backed by a team with years of experience in the detailing world, as well as much time spent with many of the big names in the detailing industry, Mister Cartoon's Sanctiond has come out swinging with 17 different products for pretty much every facet of car care needs. Cleaners, polishes, waxes, and sprays keep the paint clean while leather condtioners and cleaners are aimed at the interior. Tire shines and metal polishes cap off the menagerie of products.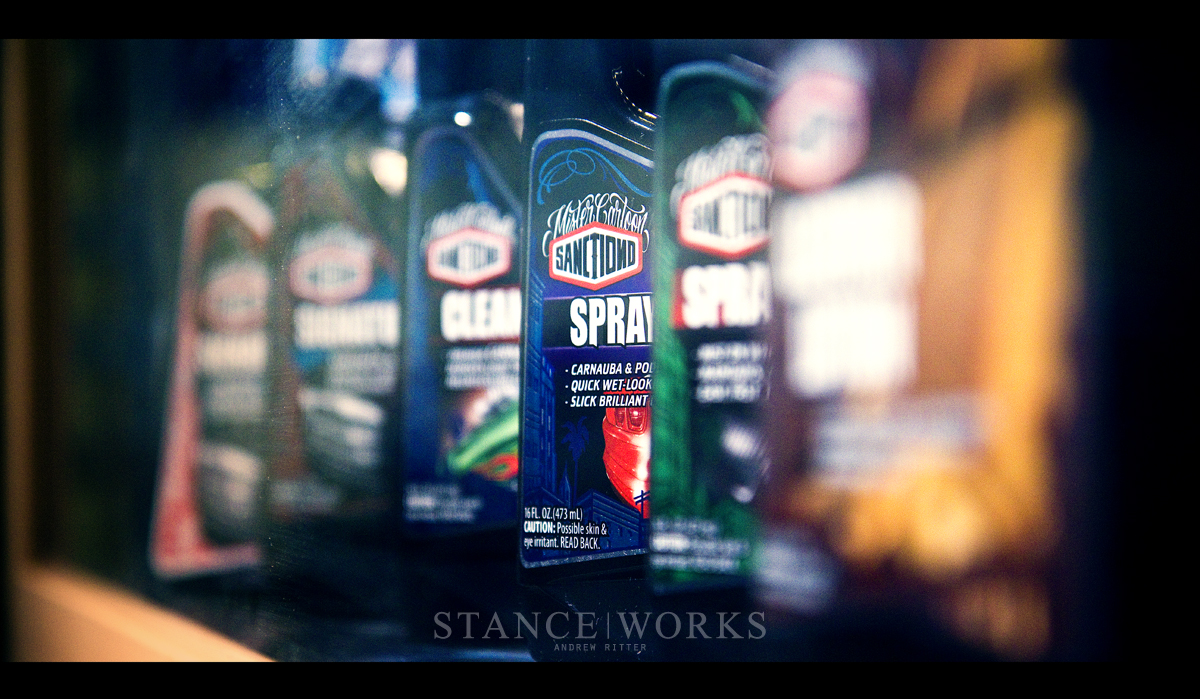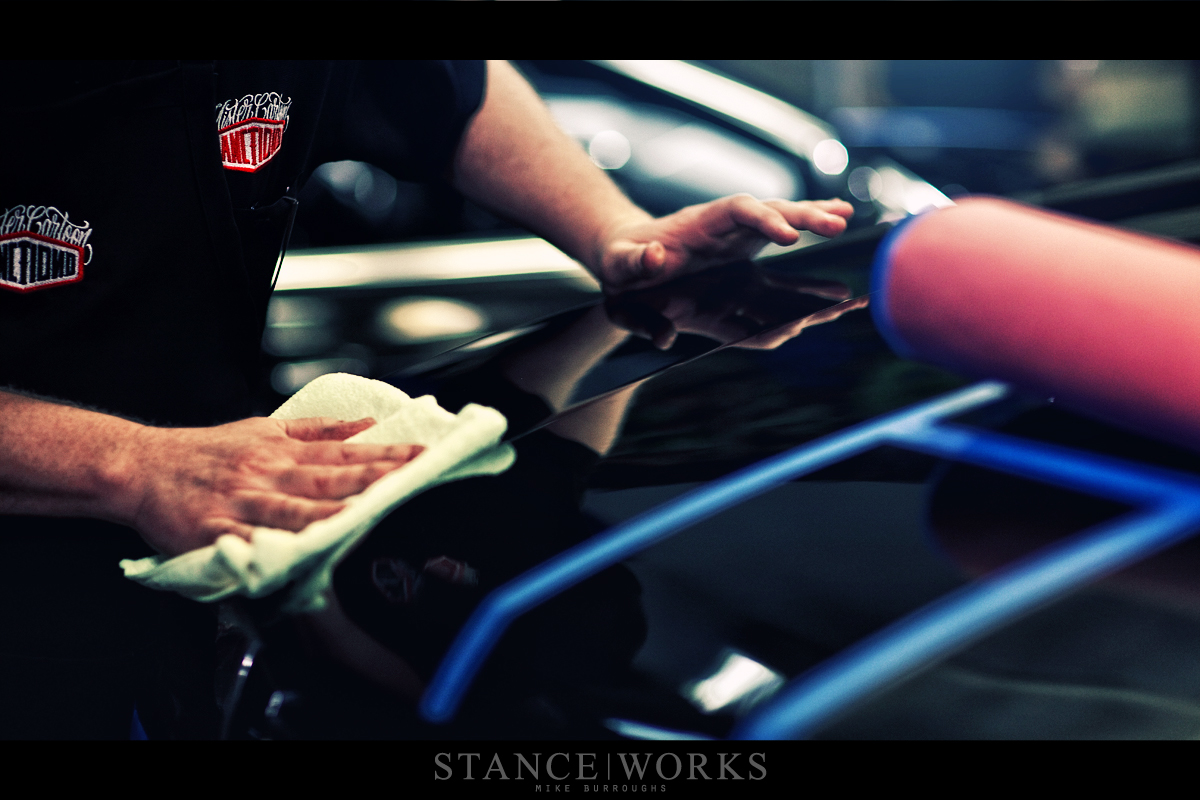 But I'm sure there are plenty of people wondering who "Mister Cartoon" is and why he is relevant at all. For you and I, his relevance stems from his deep passion for lowriders. His personal collection speaks volumes towards his enthusiasm for the cars, the artform, and the lifestyle. It's his fanaticism for his cars that brings Santiond to the table. To put it simply, Cartoon tells us "If I won the lottery, this is what I'd do with the money. Building this product from the ground up has been a dream of mine for as long as I can remember." It couldn't possibly be more fitting either. "I'm the kind of guy who stops before I arrive anywhere I might be seen. I'll get out of the car and wipe it down, shine up the tires, and make sure the wheels are clean. I've got to look good."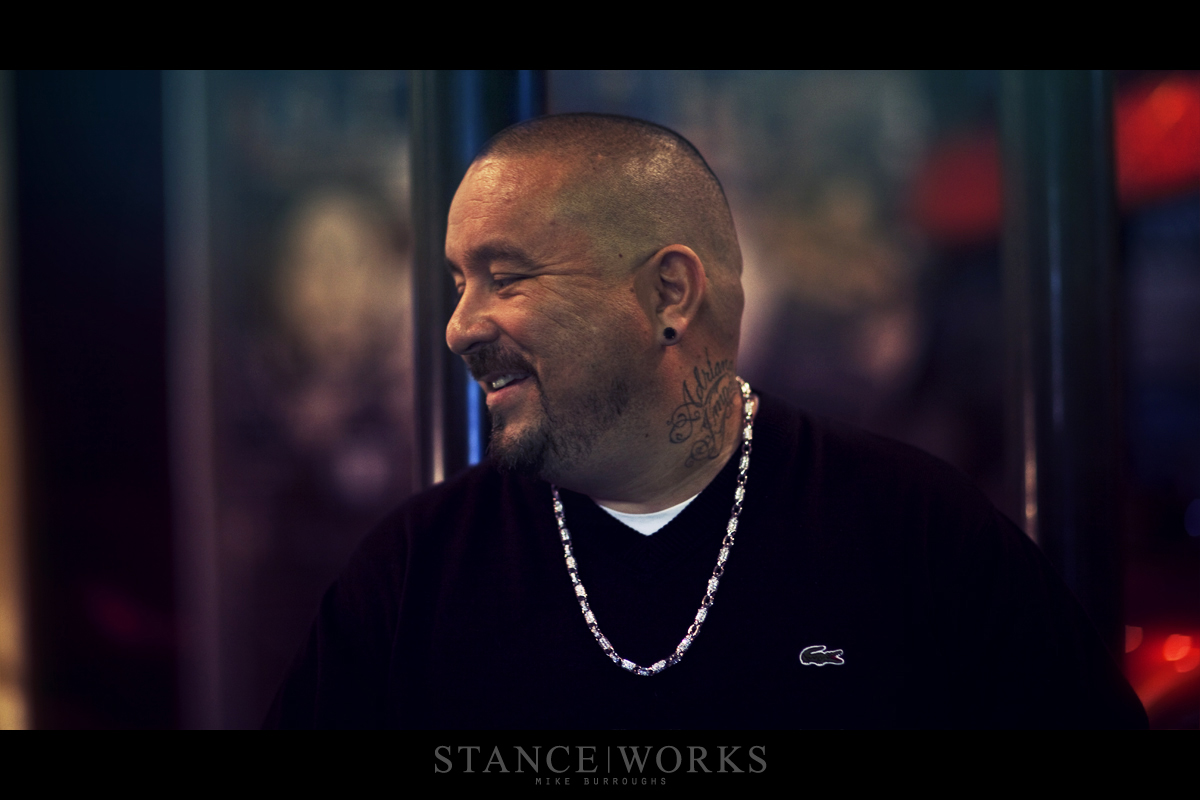 But Mister Cartoon is known for more than his automotive enthusiasm. He's a world-famous graffiti, tattoo, and airbrush artist. His work has graced and adorned both museum walls and the bricks of alleyways, but perhaps his most famous piece of work is known only as the Ice Cream Truck. Almost a decade of work has gone in to this personal project, with nearly every inch of metal covered in Cartoon's world-class airbrush work. Every piece is done entirely free-hand down to the most minute and intricate details. And of course, in typical Cartoon fashion, there are plenty of clowns. In all, it's the details like this that make the truck itself a museum piece, one that will go down forever in automotive history.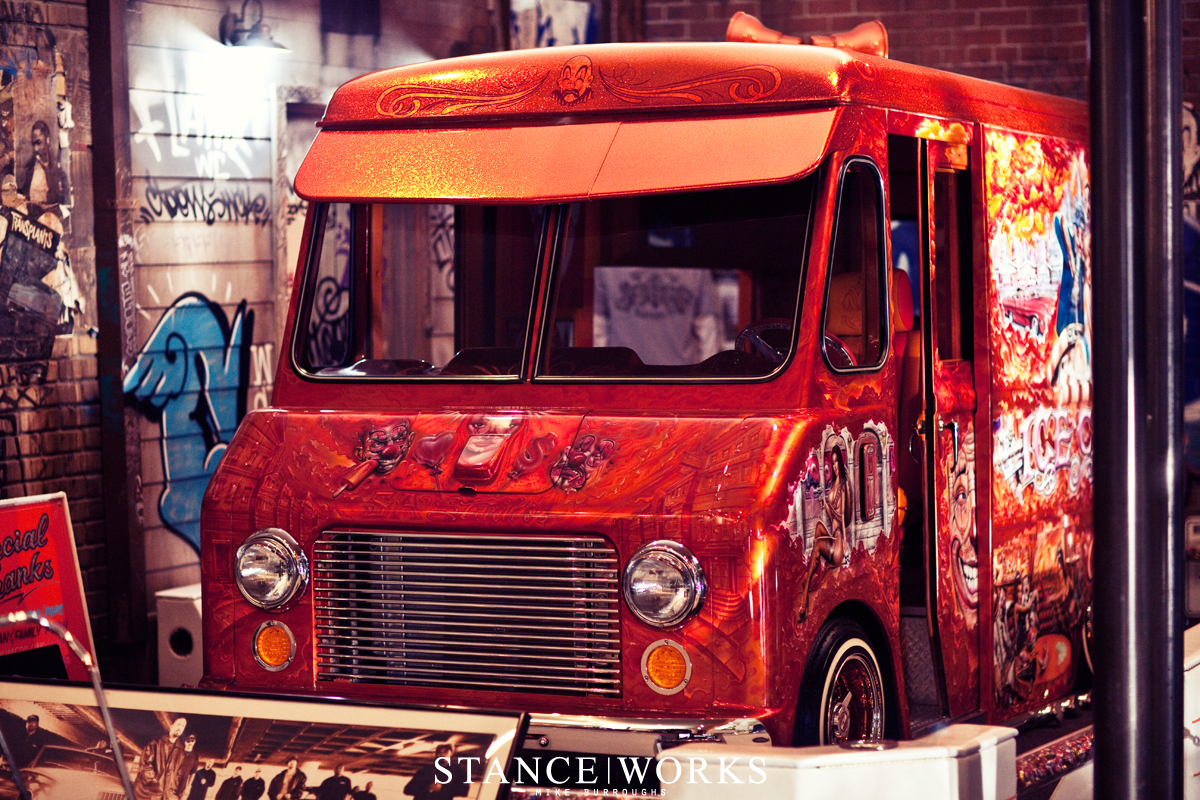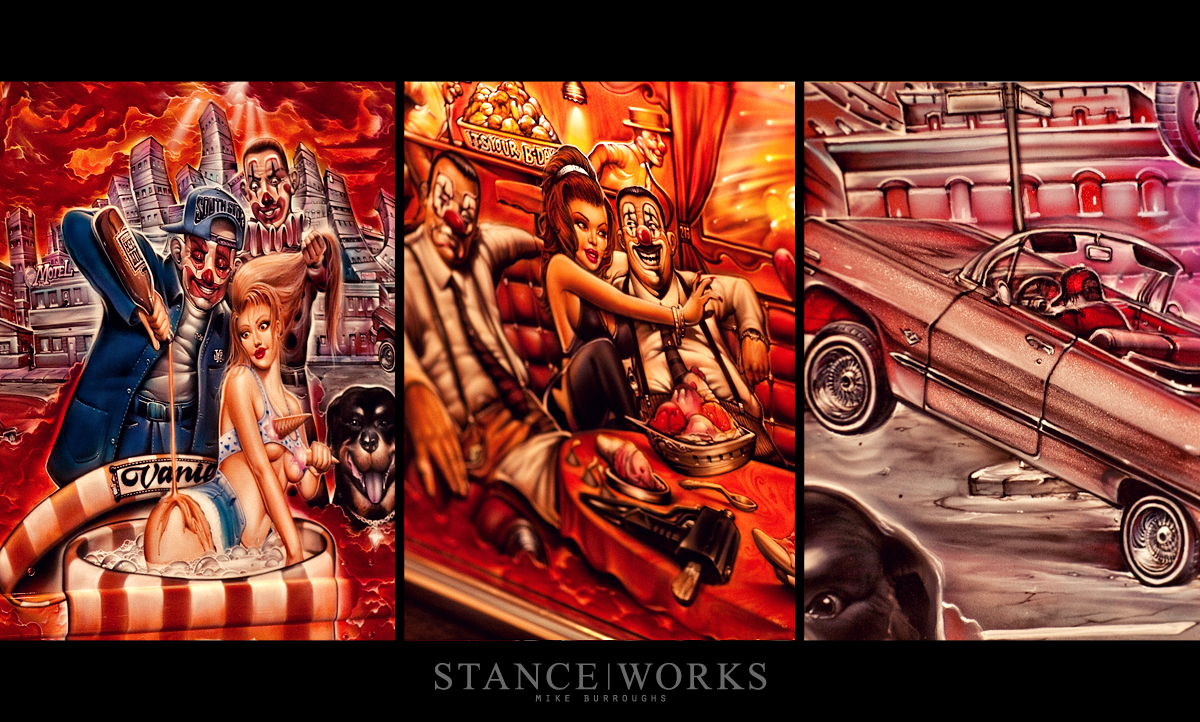 The launch party for Sanctiond was as colorful as expected. The ID Agency and SA studios put together an event to behold. A tour of the studio and Mister Cartoon's "compound" gave an inside look on how the mind of the artist works.  Cartoon's lowrider collection was rolled out of the shop and put on display, and further appearances were made by friends and family from the LIFESTYLE car club. Each car was posted up in typical nose-up tail-down, showing off their airbrushed chassis and chromed control arms. The metallic flake sparkled in the mix of the golden sunset and technicolored ambience of the show lighting.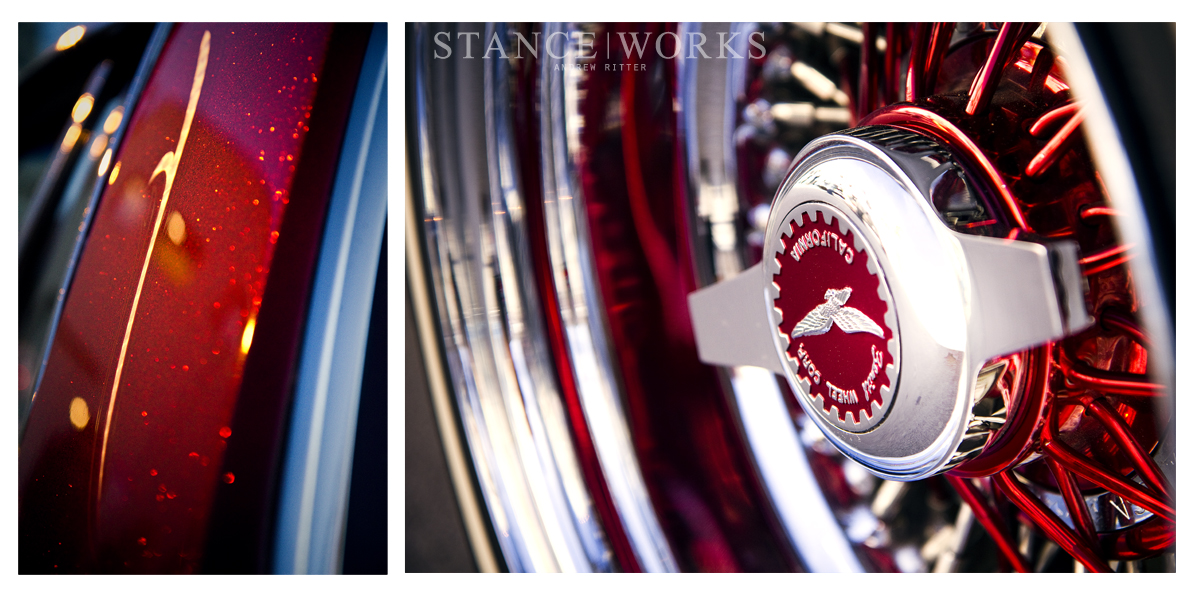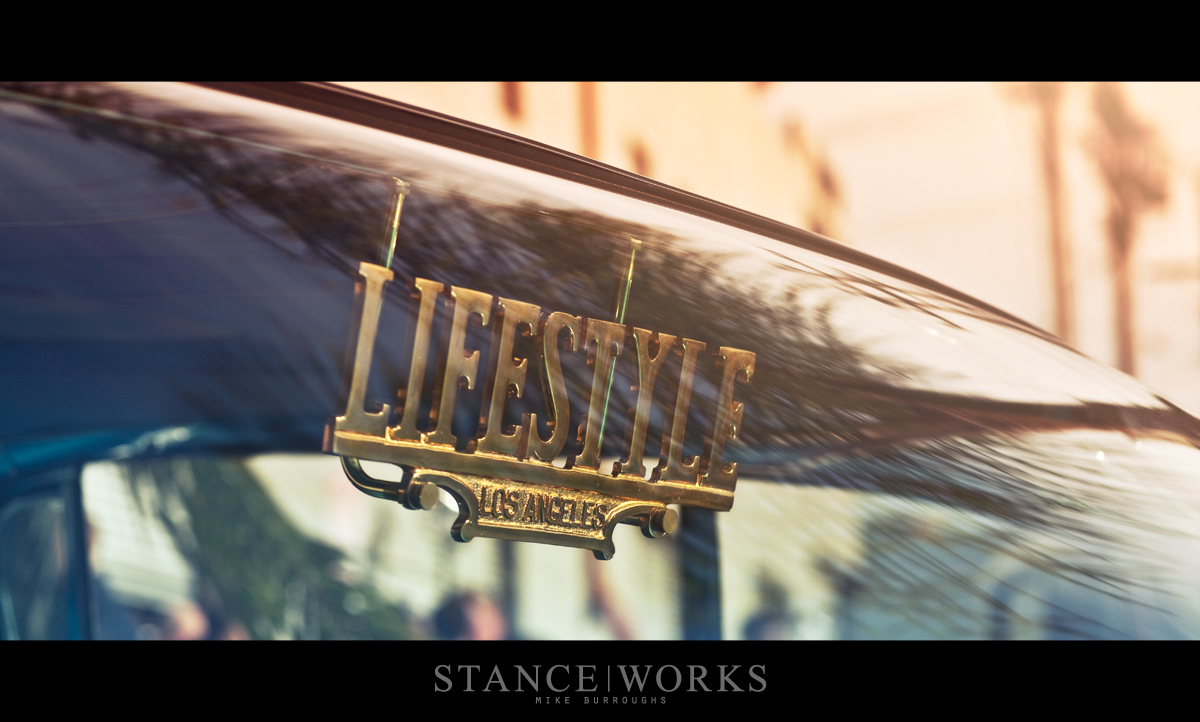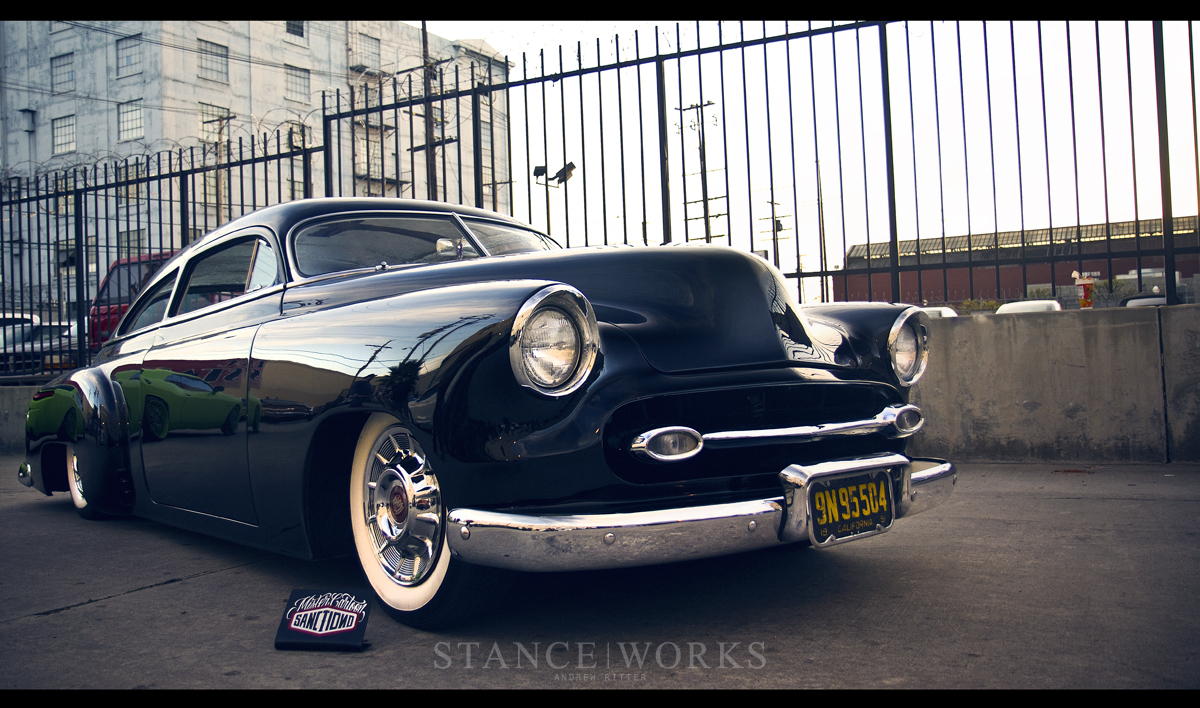 After the sun dropped below the horizon, it was time to head to lot number two around the back of the building where the celebration really picked up. In-N-Out Burger brought out an 18-wheeler to cater the event, while Rockford Fosgate brought out their mobile sound lab to supply music and entertainment. Of course, the event wouldn't have been complete without an ice cream truck (no airbrushing on this one though.)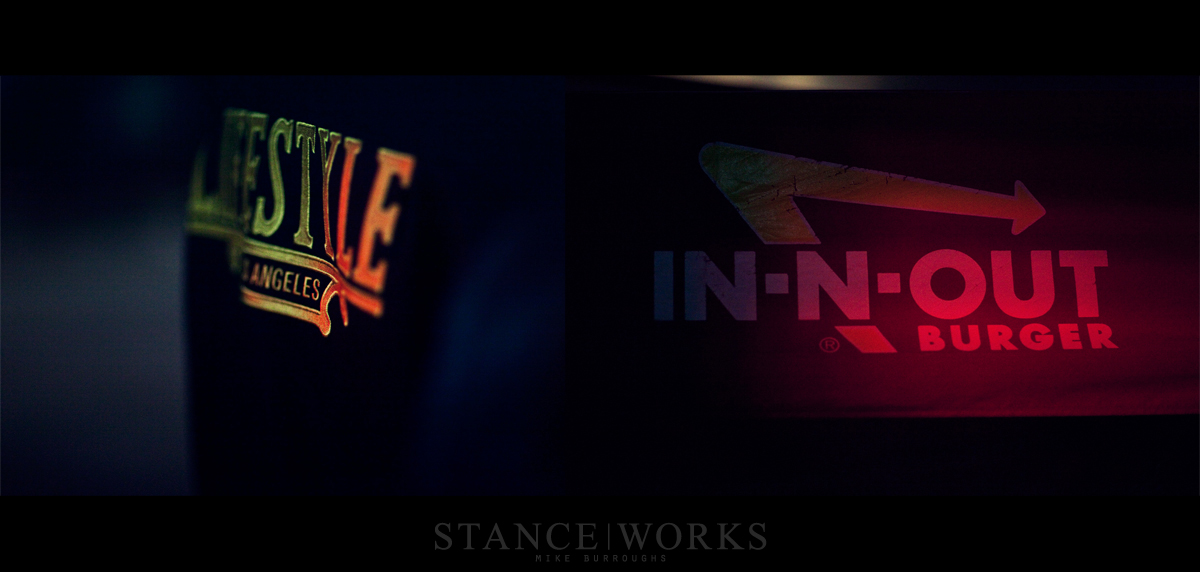 Inside the Factory Place warehouse, a full stage, DJ, and show lighting supplied life to the party. A collection of some of the the most intricate lowriders imaginable were saved for the spotlight, teasing us with a labyrinth of detail and tidbits of character. To cap off the evening, there was even a "hop-off", where hydro-equipped cars went head to head, jumping clear off the ground in a ring of hundreds of people. Their rear axles chained to the frame rails to keep them from separating entirely as the cars left the ground and reached for the sky like church choir.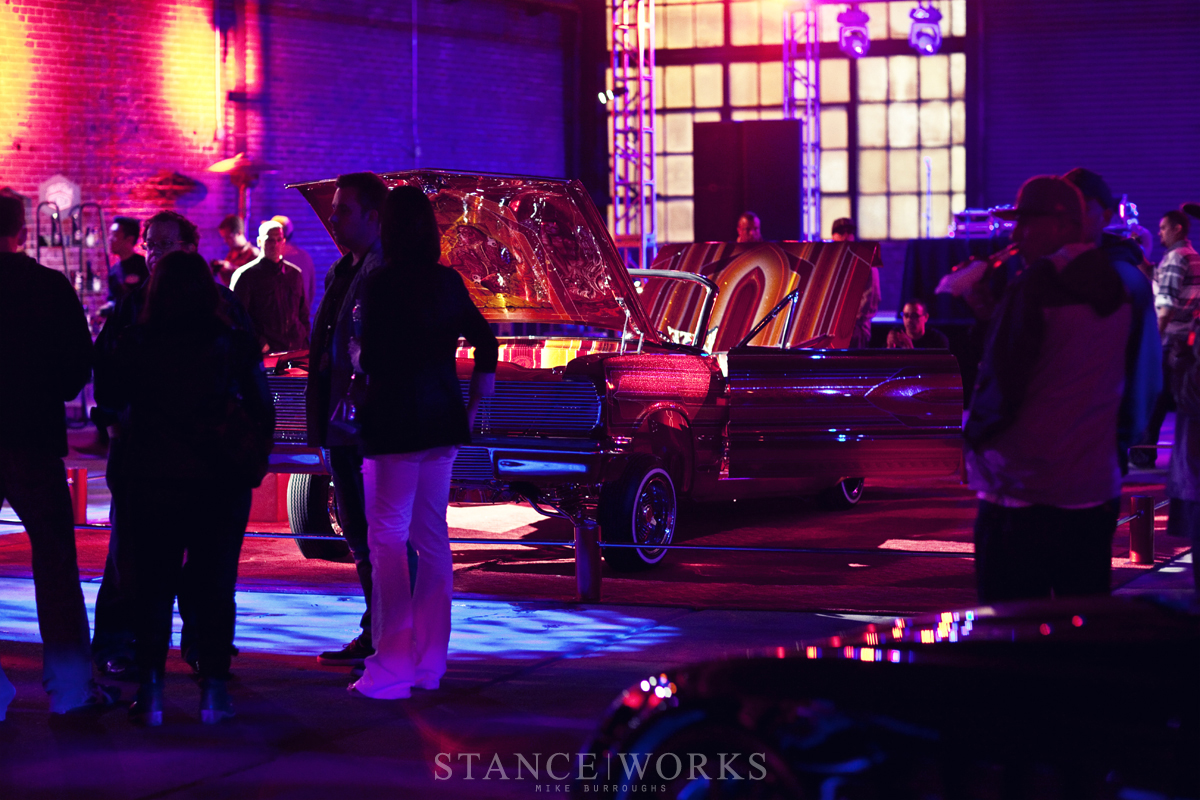 As an event, it was a special evening, yet it all comes down to kicking off a product catered to the guys in their garages, wearing down their own hands cleaning and polishing the rides they've built through the years. The detailing of a car is nothing short of an intimate affair between man and machine, and Mister Cartoon intends to keep the car cleaning tradition alive with Sanctiond.