Up next on our list of SEMA build unveils is VIP Modular's own widebody E61. In the weeks approaching the event, you expect most companies to be tearing in to cars in preparation for their big day. New wheels, new suspension, maybe even a vinyl wrap, all in hopes of getting done by the deadline. VIP, however, tore down an already-good car in order to build the behemoth you see before you; all within a month before the big reveal.
VIP teamed up with Buddha Paint for the project, fabricating a truly custom and one-off all-metal widebody, and widened bumpers to match. The project represents an effort to show that VIP Modular does more than build wheels.
First and foremost is the gorgeous candy red paint cleared in a metallic flat, gracing a body that's width rivals that of a barge; maybe two. The line between aggression and sophistication is heavily blurred when paired with one of their most recent wheels, the VR15.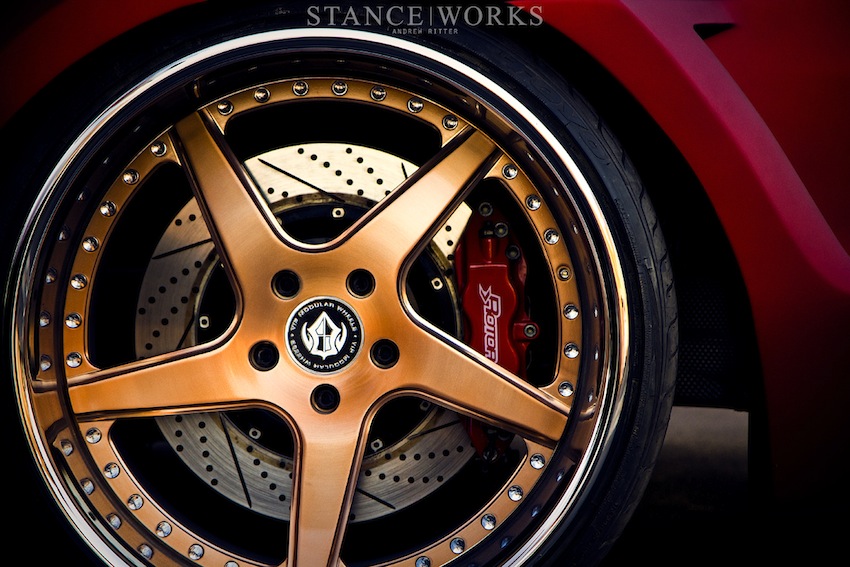 The finish you see is their latest addition, aptly titled Rose Gold. Tinted ever so slightly with a deep red, is contrasts with the body perfectly. In 20×10.5 and 20×11.5, they fill the massive arches perfectly. VIP Modular went all-out on the details for the wheel, including a new carriage style bolt with their logo engraved on the head.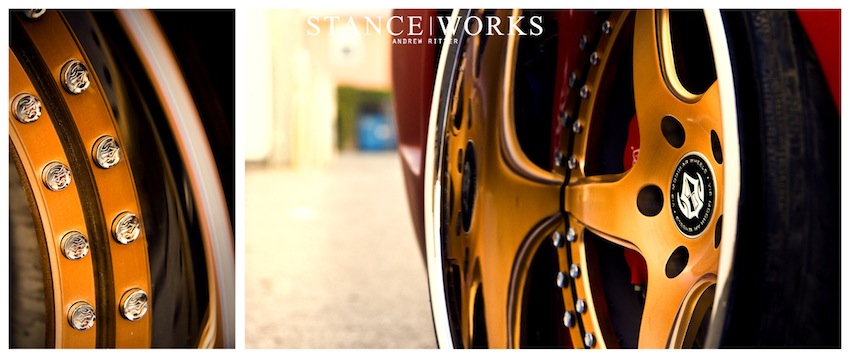 Stopping power is provided by rather obviously massive brakes, and KW Variant 3 coilovers sit the car down. Even the small details such as black powdercoated trim and black roof help tie it all together.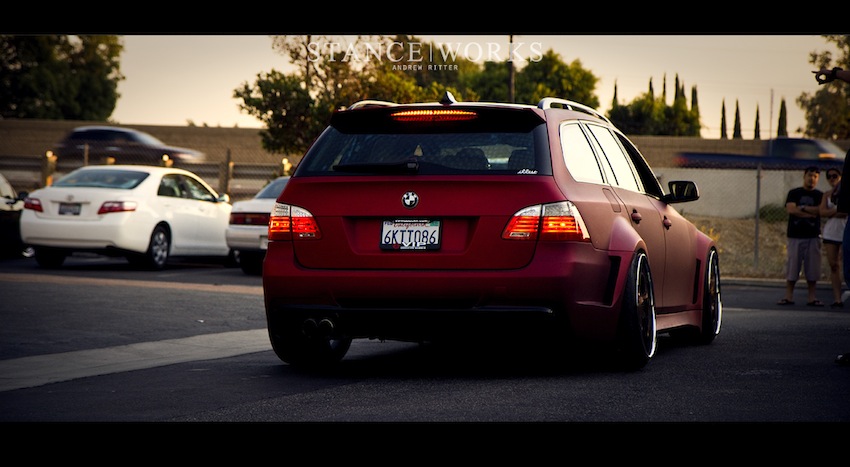 And now the car rests at SEMA. It goes without saying that if the opportunity to check it out presents itself, you must. But if not, we're hoping these photos do the car some justice. It's only the latest to roll out from VIP Modular's shop, but certainly not the last. If they're intending on continuing with more styling projects, we're looking forward to what comes next.
So stay tuned, we've got another SEMA unveiling to come tomorrow.