It's been a busy couple of weeks for Andrew and I. In the past 3 weeks we have been out at H2Oi in Maryland (yes, we still need to get those photos up), in Big Bear for Oktoberfest (coverage on that soon), up in NorCal doing some collaborative work with eGarage (which turned out amazing) and just flew back in from Texas for Wek'Fest. Frankly, we were pretty exhausted after getting back from NorCal, but I knew that there hadn't been a decent show in Texas all summer long so we couldn't miss it. The Wek'Sos Crew certainly didn't disappoint either.
I digress though.. let's start from the beginning. This coverage is coming to you from our photographer Matt Dobre, where he documented his posse' coming up from Houston to the show Friday night.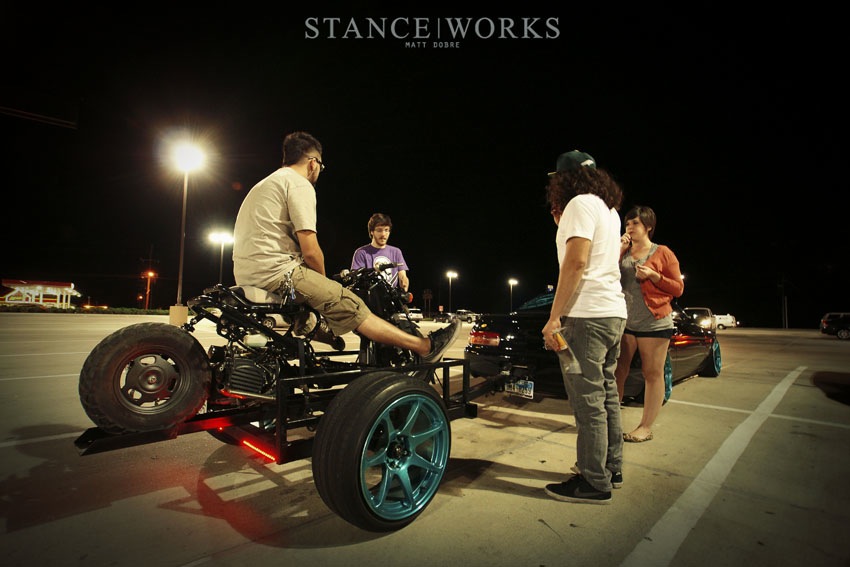 Everyone gathered up in a parking lot after work to make the trek up to D-town. This SC with matching trailer was just too cool. The owner was all class as well, which makes for a killer combination.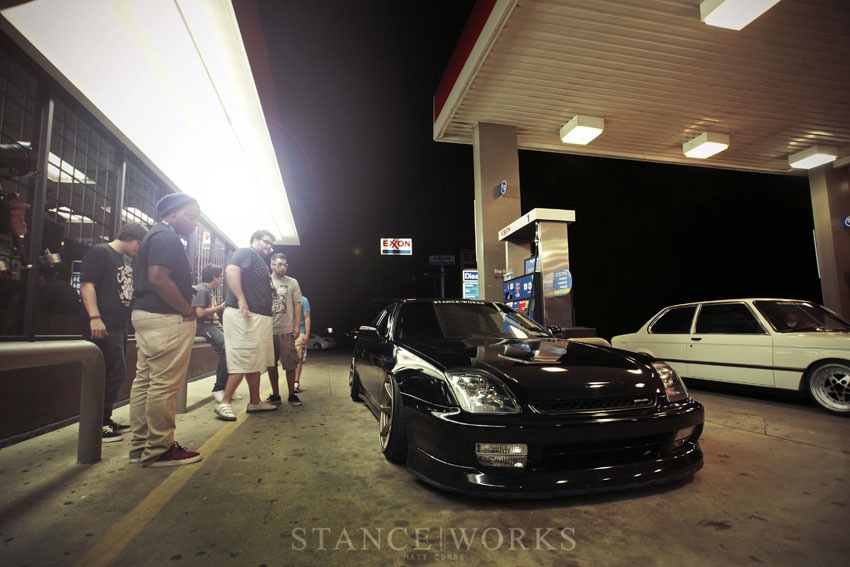 The mandatory "gas-station-photo-op" is a pre-requisite for any caravan. Here is one of the cleanest Preludes I have seen in person. He was a part of what I deemed the "MB-Battle-Brigade."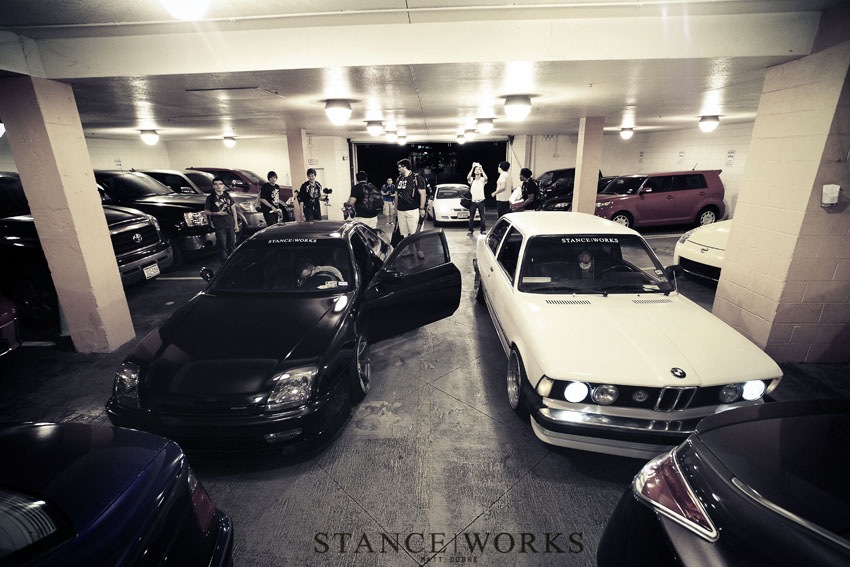 Everyone seemed to make it up without issue, which is always a good thing with a lowered caravan.
The next morning came reallllly early. Andrew and I had flown in around 10pm friday night, to wake up at 5am on saturday so we could make it down for vendor roll-in at 7am. We certainly weren't the only ones though, as the Wek'Sos Crew had group staging set up for right after vendor roll-in. Here we see our friend Michael in his 2nd gen IS waiting to get called in.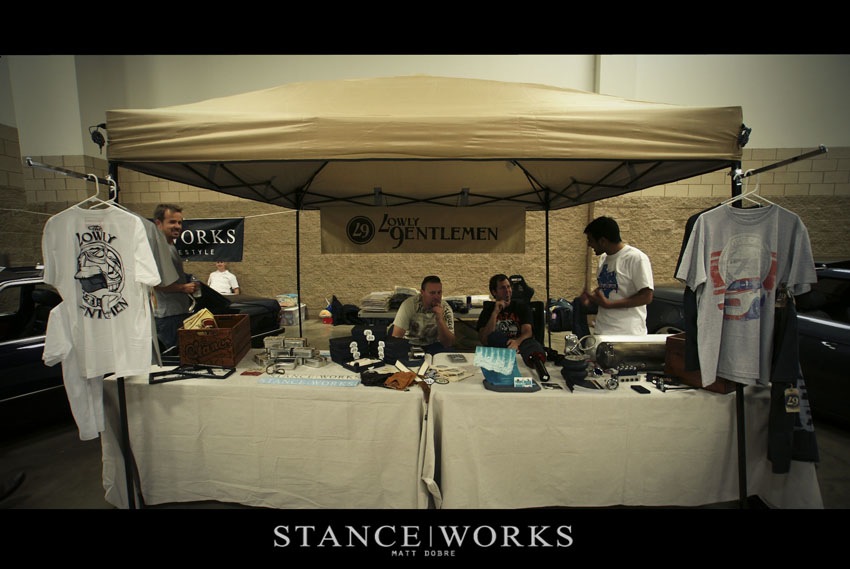 Andrew and I got everything setup without a worry. We were also fortunate to have Drew Dorbritz of Dorbritz Designs join us in the booth, where he was displaying AirLift and AccuAir Suspension products along with some of his custom work.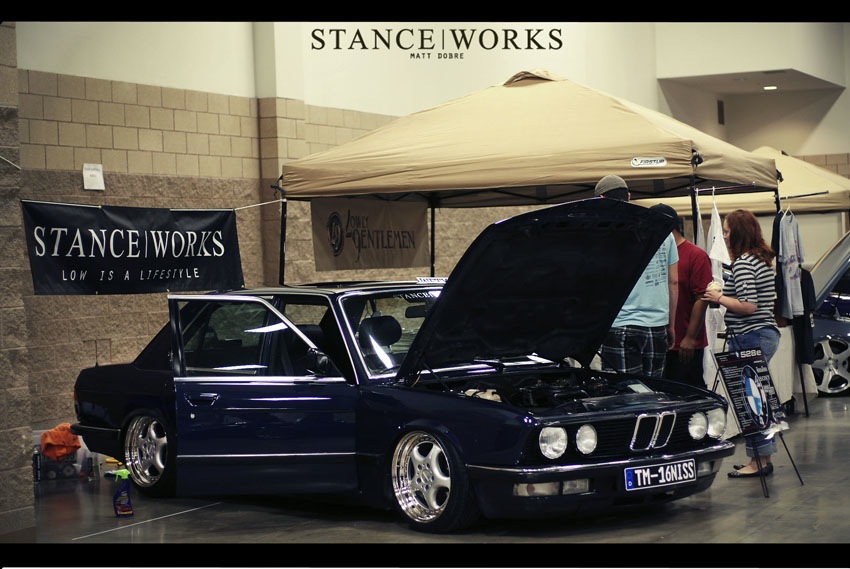 On top of that, we were privileged to have Rob Amason, of Team 16Niss, debut his freshly bagged E28 at our booth. Dorbritz had been working feverishly do get it all dialed in with Rob, and the results were stunning. Rob has been a great friend to me in particular, helping out a ton with the 1st Stance of the Union in 2009, and it was a great time catching up with him all day.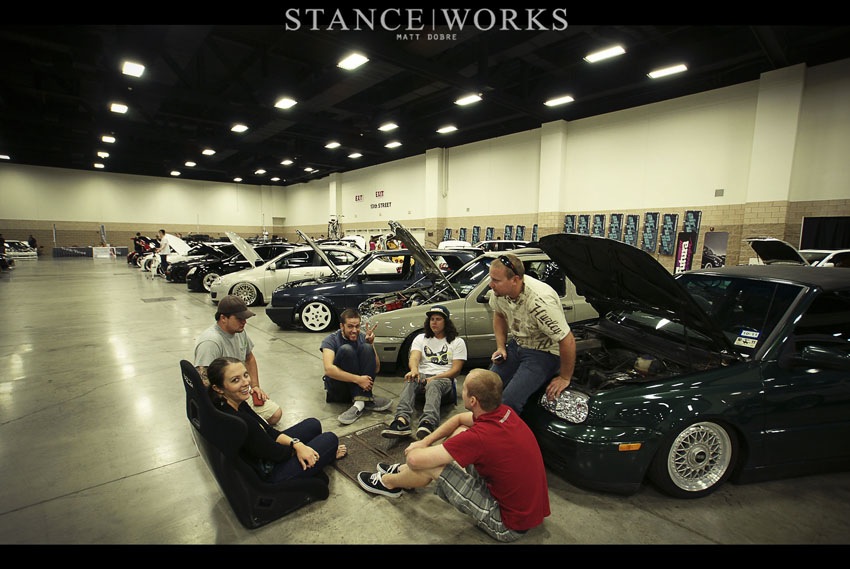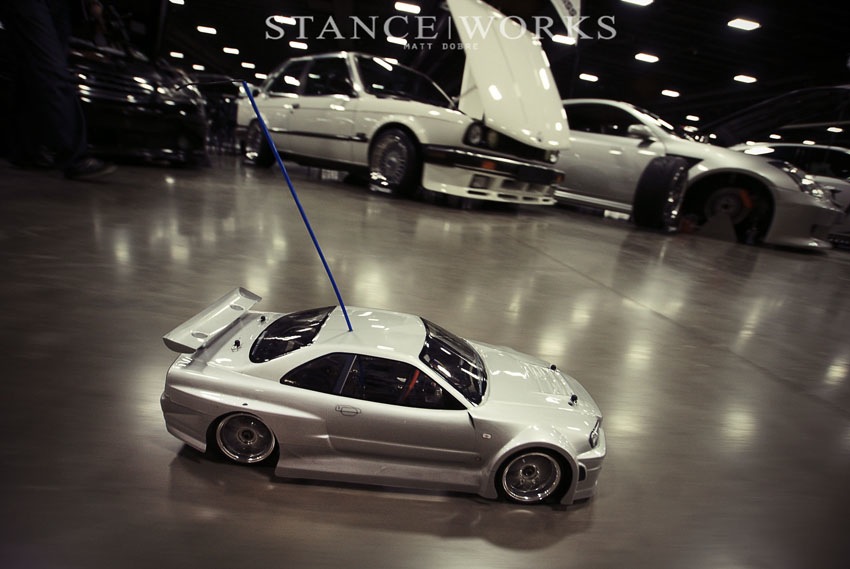 I must give extraordinary credit to the Wek'Sos Crew, as their abilities to organize and stage this show was top notch. Probably the must trouble-free staging I have seen, and when you are only dealing with one entrance that doubles as your exit, that is impressive. It does take a while to stage 400 cars, so there was down time leading up to the doors opening at 1pm. From catching up with old friends, to messing around with RC cars, even the "staging" made for a good time.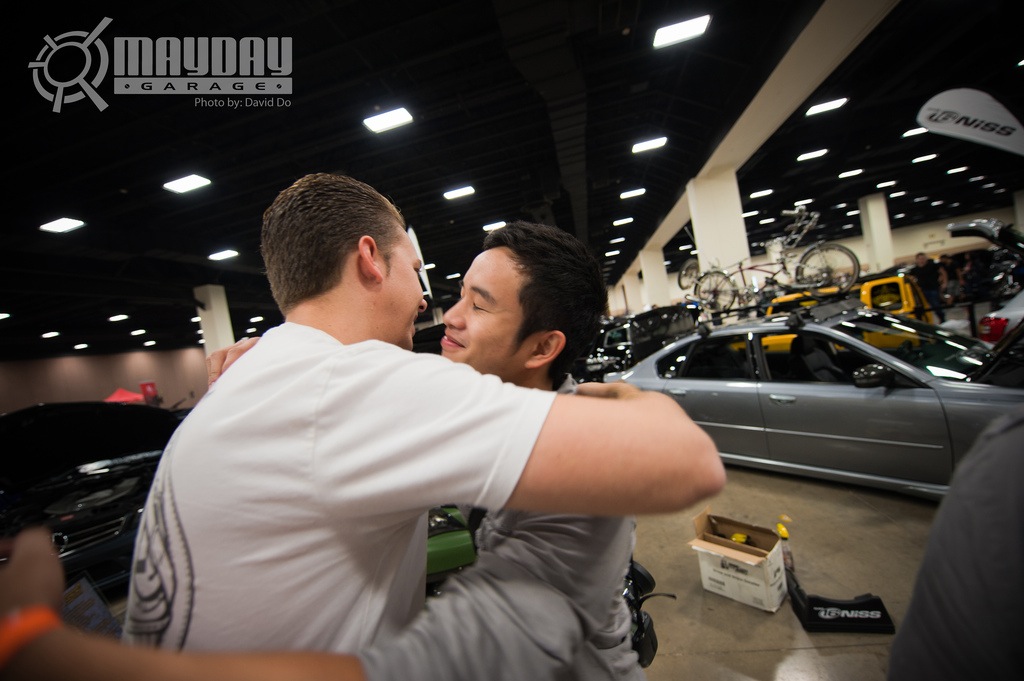 The Lowly Gentlemen / Stance|Works Booth was setup next to our good friends at MayDay Garage. I had to steal this off of their blog.. MayDay Mikey and myself coming in for a long embrace. Love these guys to no end!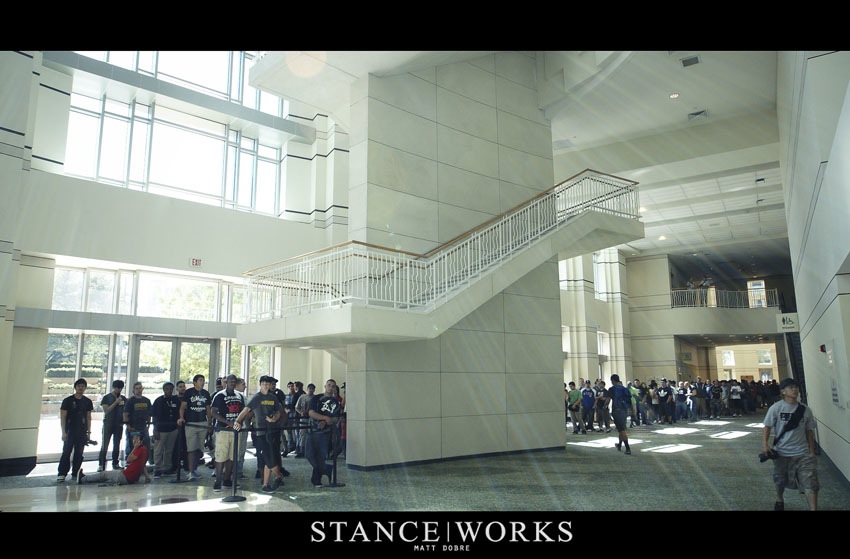 Finally, 1pm came around and as is traditional Wek'Fest fashion, the spectator line was jam packed.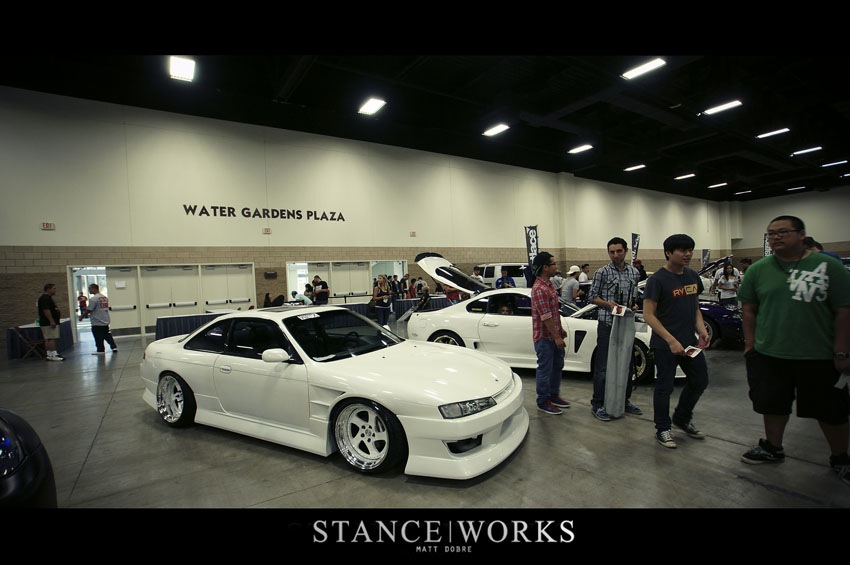 One of the first cars you saw walking into the venue, was this S14 on Rotiform TMBs. Hadn't seen anything on this car prior to the show, and it definitely caught a lot of attention. The TMB's looked stunning on there.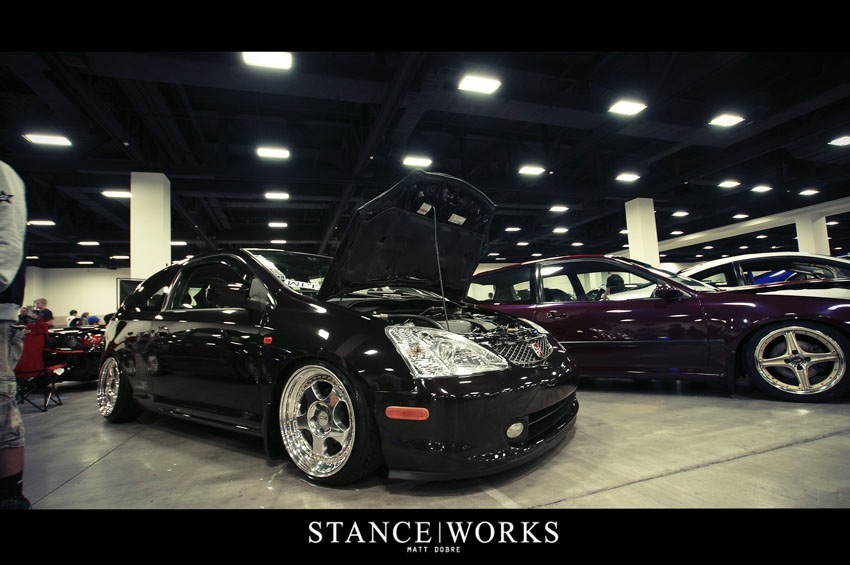 Obviously with the history of Wek'Fest being associated with the strong import presence in San Francisco, the majority of the platforms were Japanese. It was cool to see though how far things have come over the past couple of years with enthusiasts merging euro styling with japanese platforms and vice-versa. For instance, this Honda EP3 on Hamann PG-1's made by OZ. This man has great taste in wheels.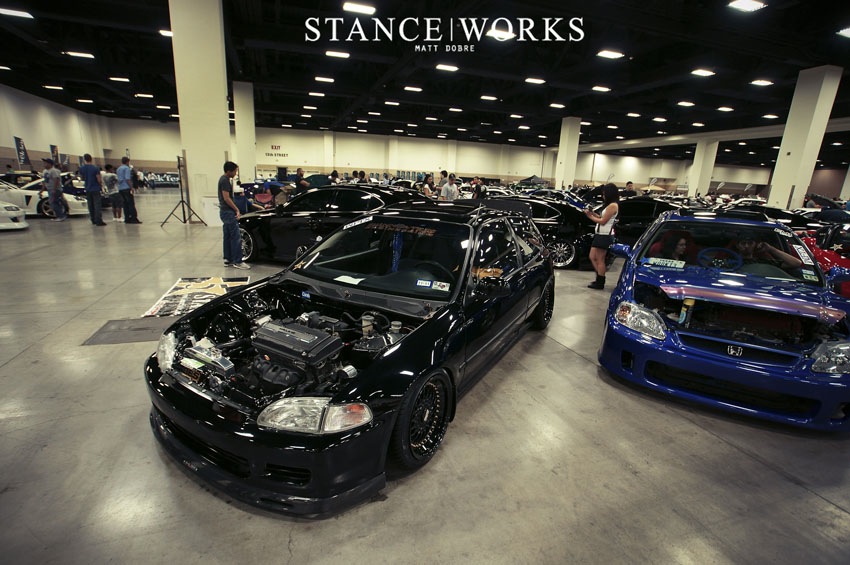 One of the cleanest Honda EG's at the show was sporting some color-matched RS's with a very clean bay.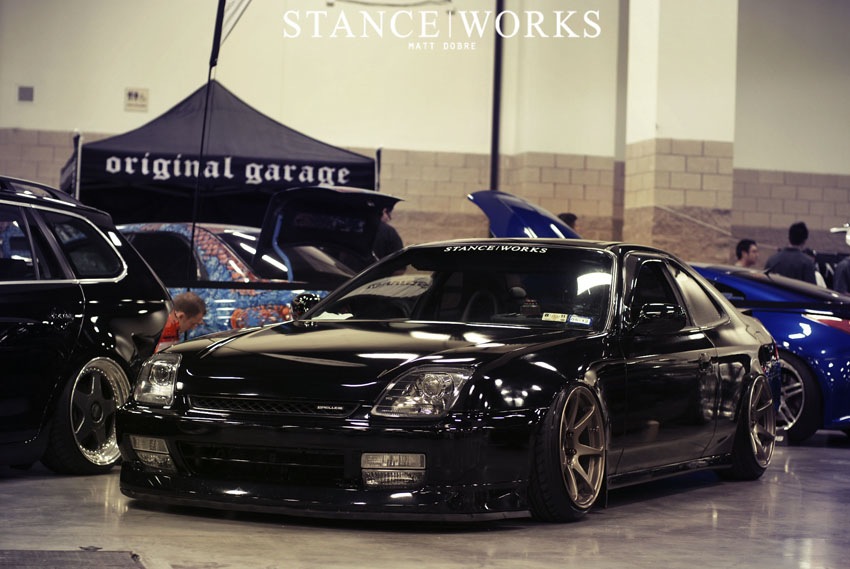 A better shot of that Prelude I mentioned earlier.. can't get enough of it.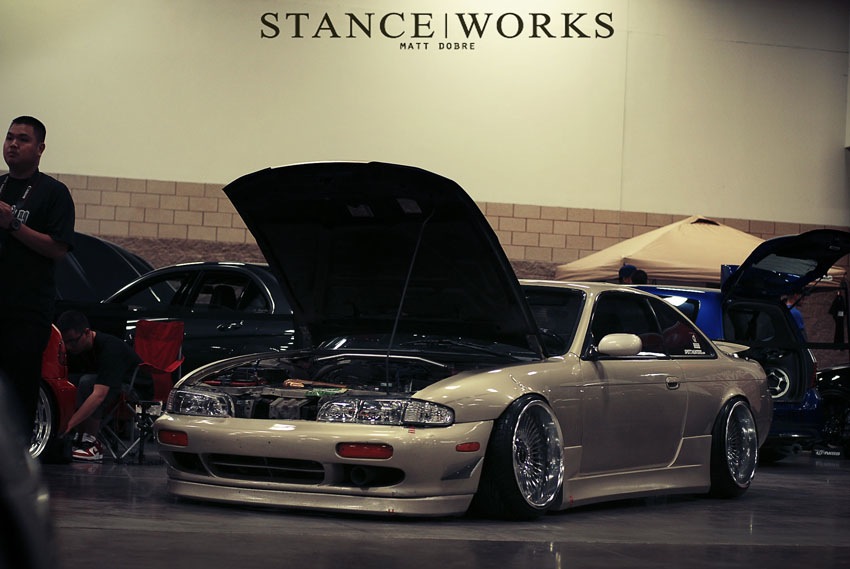 Jonathan Silva was out representing Swang N' Bang with his S14 on Work Emitz. Intense story: Jon was driving in, not more then 30 minutes outside of Dallas, when his hood flew up and shattered his sunroof window and smashed his hood. He pulled over, zip-tied it down and still rolled into the show… "Sucks to Roll Hard" in effect.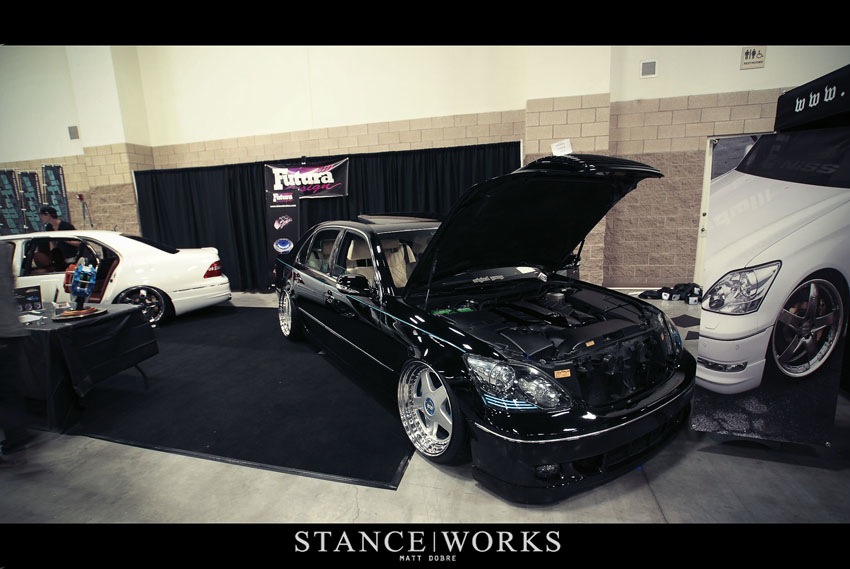 One of my closest friends, Gio Dichiara, was debuting what I consider to be the build of the year, his Lexus LS430. He was also debuting a project he has been working on for almost 2 years now, Futura Design Brakes. A whole lot more on Gio's LS and Futura Design in the very short future.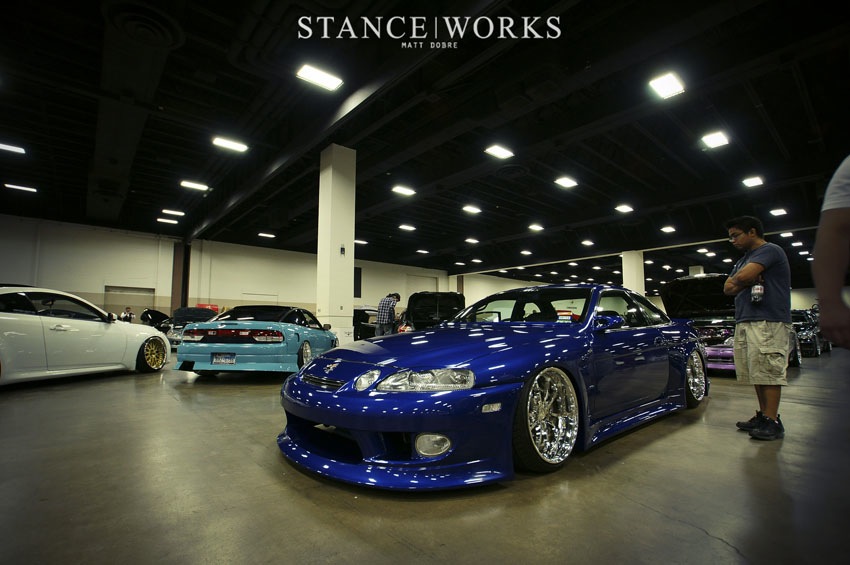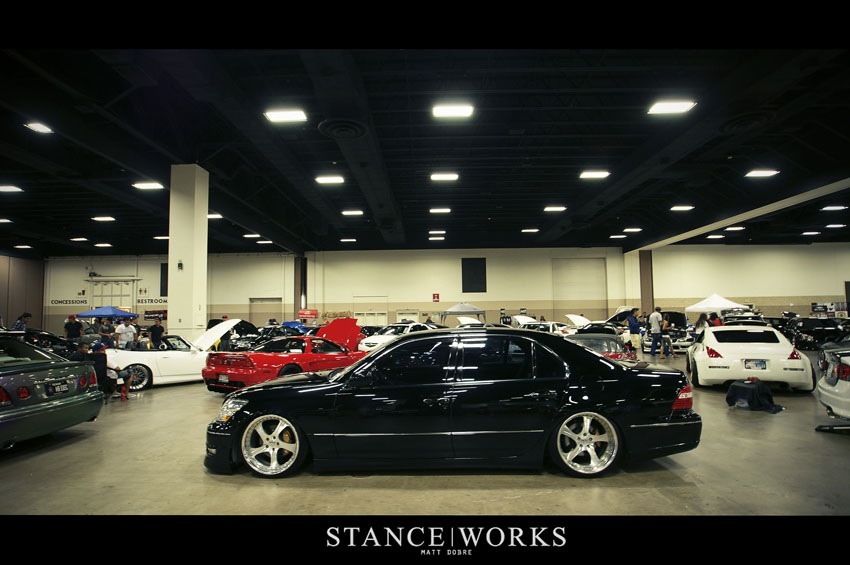 Refined Elegance was out in force with Chetan's Lexus SC and Jun's LS, both amazing in person. Unfortunately, Matt didn't get pictures of Joe and Thomas's GSs, which is too bad because they were two of the main show stoppers.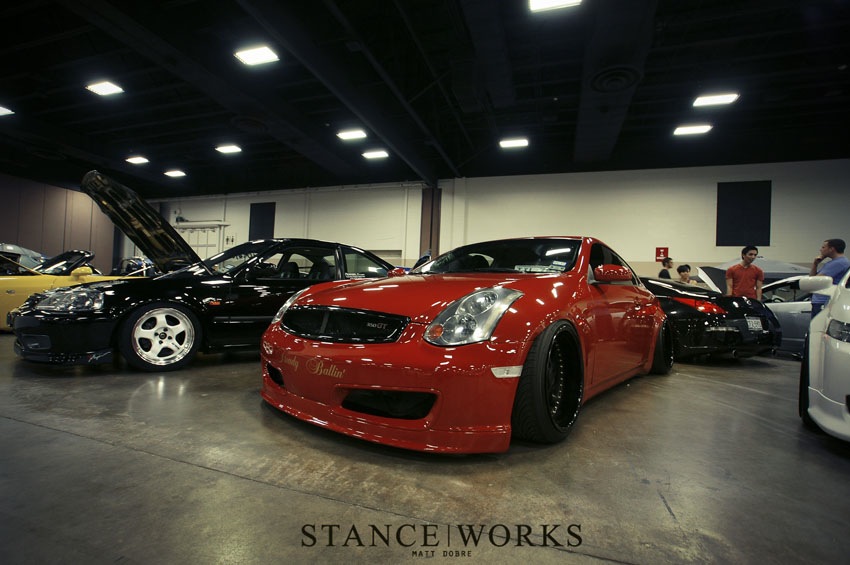 There was a wide range of platforms shown, from your Z33 chassis cars like this G35…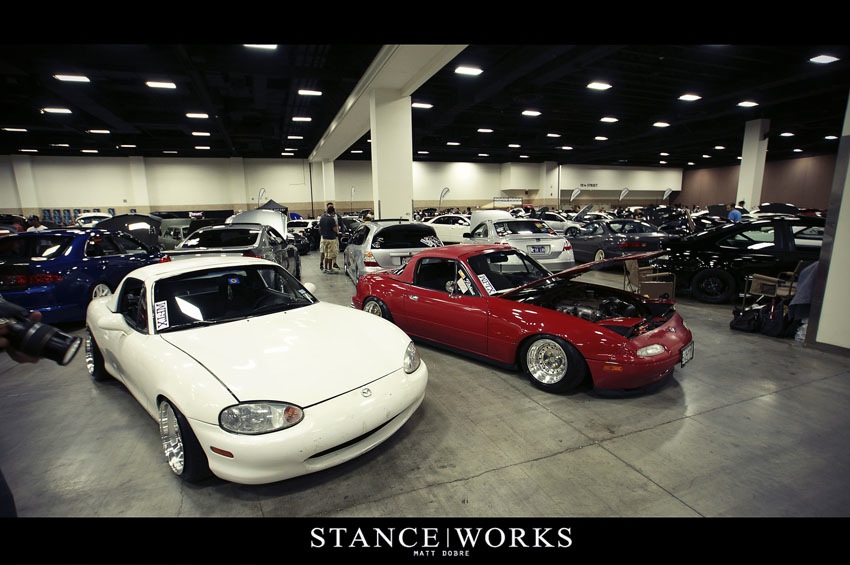 To the mighty Miatas scraping frame all the way in…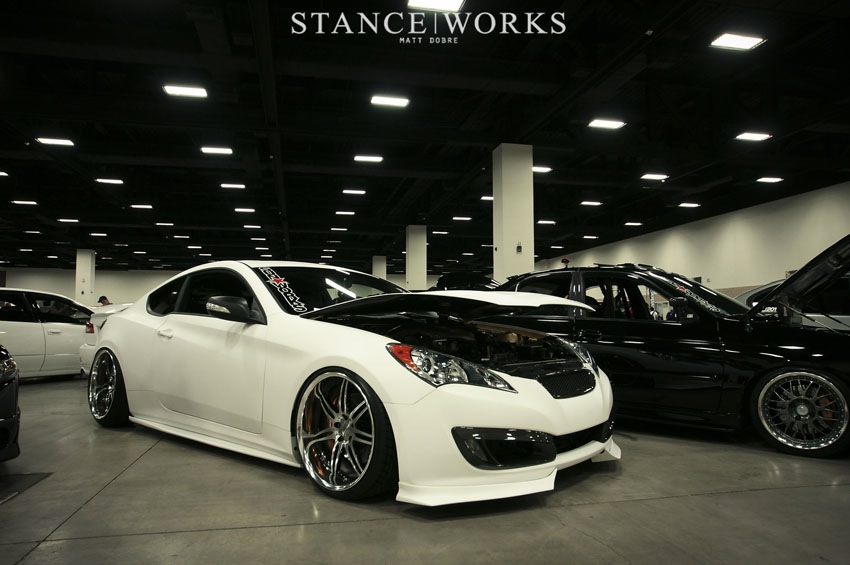 To even platforms outside of the traditional Japanese variant such as this Genesis.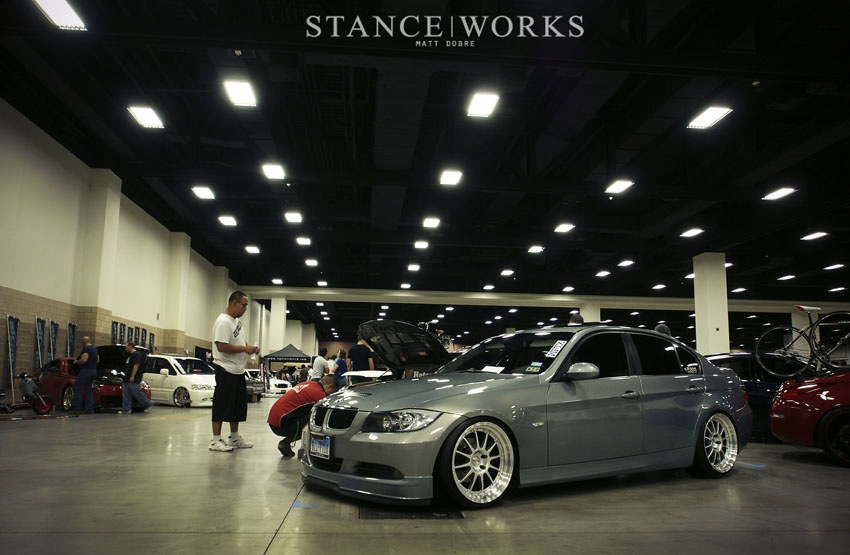 As the scene has grown, so has the acceptance of other makes converging, specifically Euros. This E90 was certainly one of the cleanest there.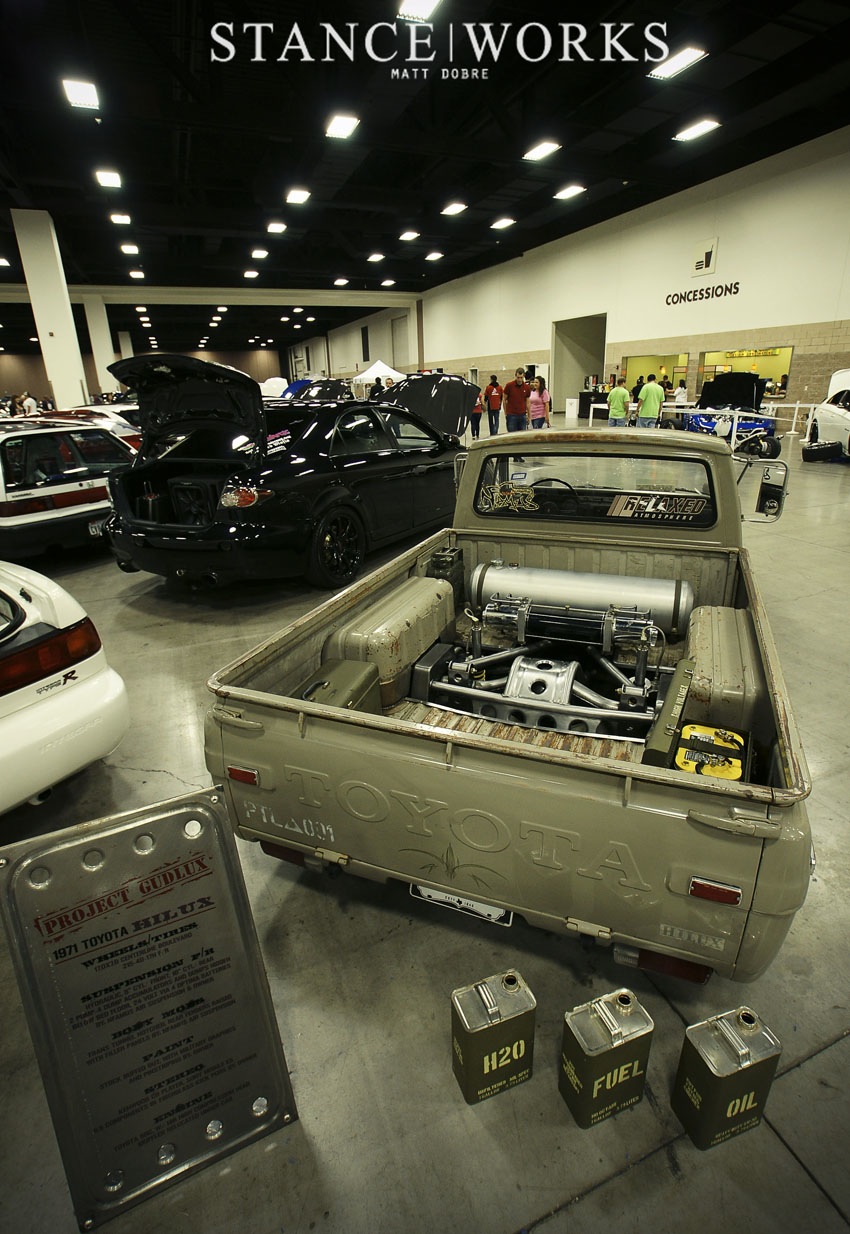 The vehicle that drew some of the most attention, however, was this custom Toyota Hilux. To see a vehicle that is better associated with Mini-Trucks, roll into this show was definitely a testament to the open-mindedness of enthusiasts. We have come a long way for sure, and it is awesome to see.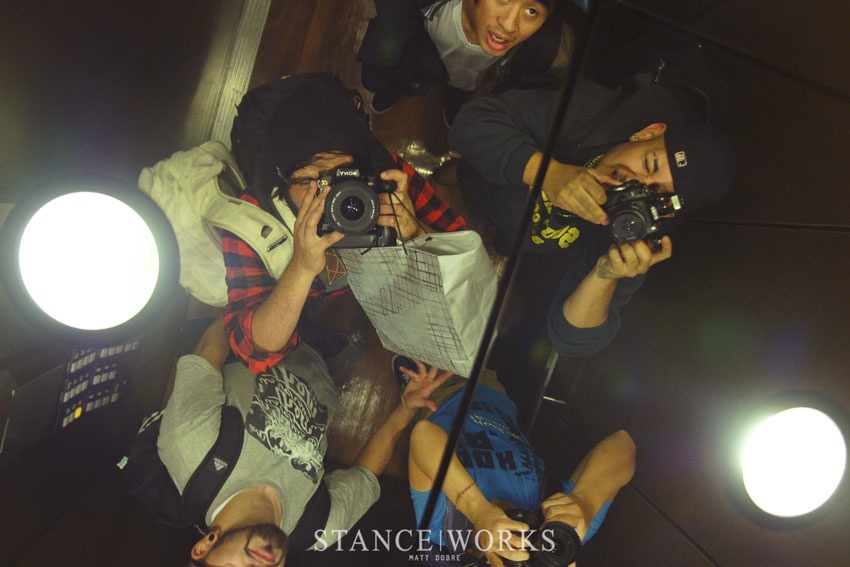 After the show ended is where the real shenanigans began, and I will leave it to Matt Dobre and company to divulge the rest of their evening.
That concludes our coverage. Big thanks to Adam, Kenneth, William and Mark from Wek'Sos/Fatlace for allowing us to be a part of this event. I would definitely consider it a success where good times were had by all. 'Til next year.