Our good friend JJ over at at AWOL/DubKorps has built quite the solid RS4 Avant. You might recognize it… it used to be Ibis white. It's been redone, and we found it too cool not to share. What is so cool? Well, that's not just flat green paint.
The avant has received a color change to Olive Drab Marine Corps C.A.R.C.  (Chemical Agent Resistent Coating), the same paint used on all USMC vehicles. It's anti-infrared, and if you don't see how that's relevant and applicable to street use, I can't help you.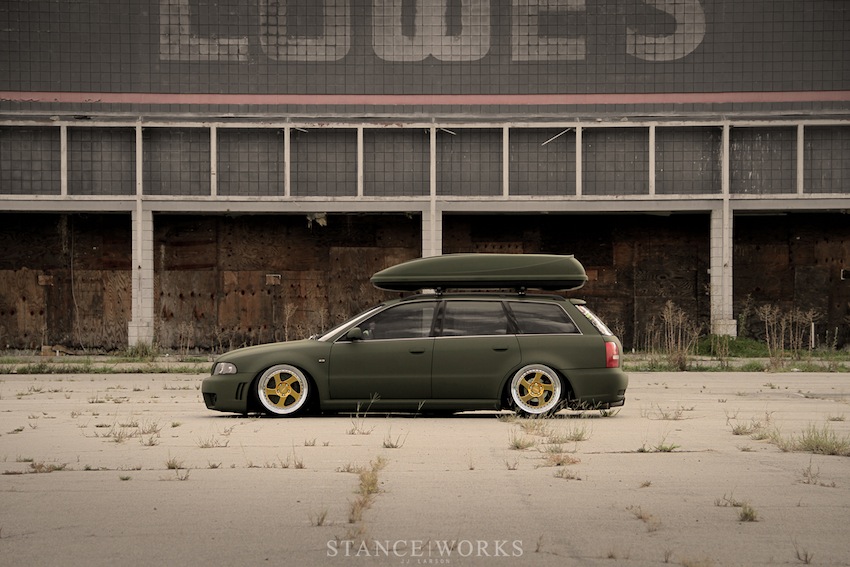 JJ made the swap to 18×10 Rotiform TMBs and an air setup from Air Lift and AccuAir. It's the ultimate utility vehicle, and frankly, we wanted to share what part of family has been up to as of late. Keep it up, JJ. Let's take it bear hunting.