In an age where auto manufacturers have shifted focus away from affordable performance cars, new rarities that fit that mold tend to sell like hotcakes and the demand is always high. These models tend to have their own hype surrounding them: it can be due to key performance aspects that make them special in comparison to other manufacturers, or often times its due to a large aftermarket response for modifying them. Regardless, these models tend to end up fitting into various subcultures within the automotive scene, and the Toyota 86 is a perfect example of that.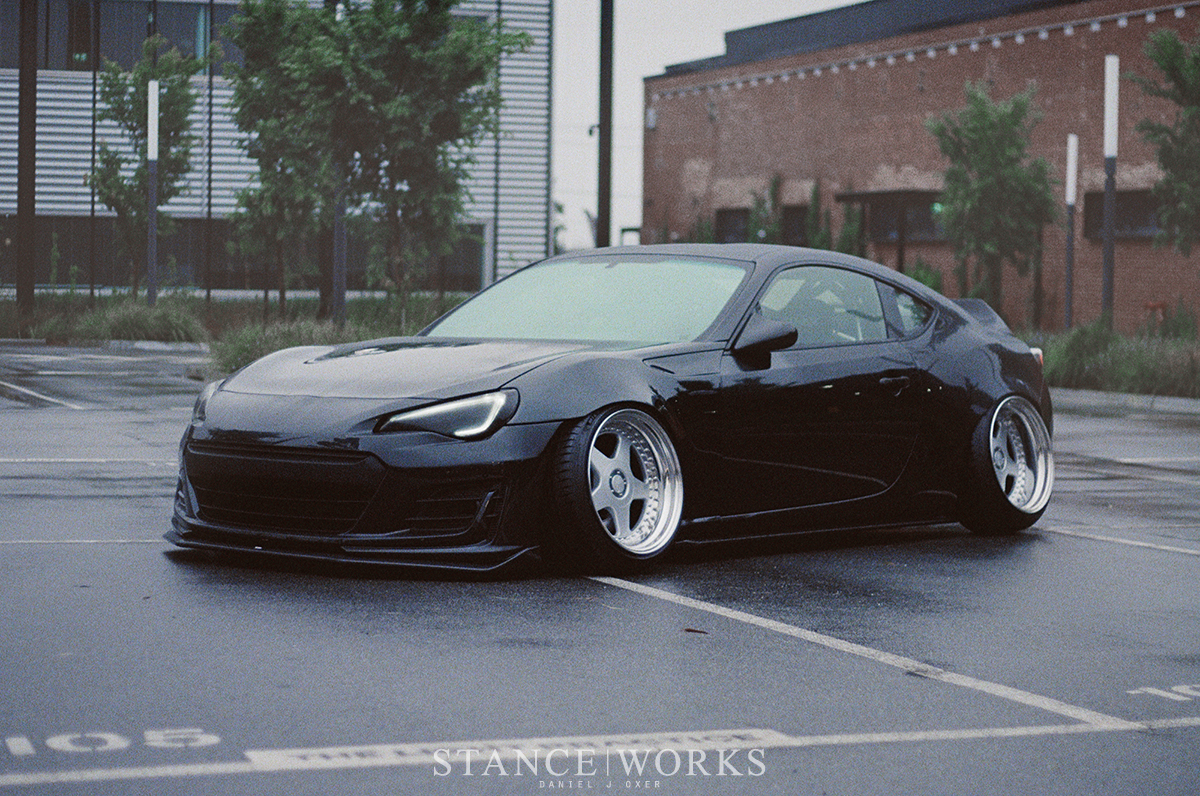 At times, it can be difficult to stand out from the crowd when placed in a sea of the same basic outline of a popular model. Aaden purchased this 2014 86 GTS in 2015. It was a year old with 8,000kms on the clock, and was thankfully, bone stock. He had a vision for the car which would change slightly over the years of ownership, but for the most part the key factors were simple: Aaden wanted an 86GTS that was both low in ride height and static in function.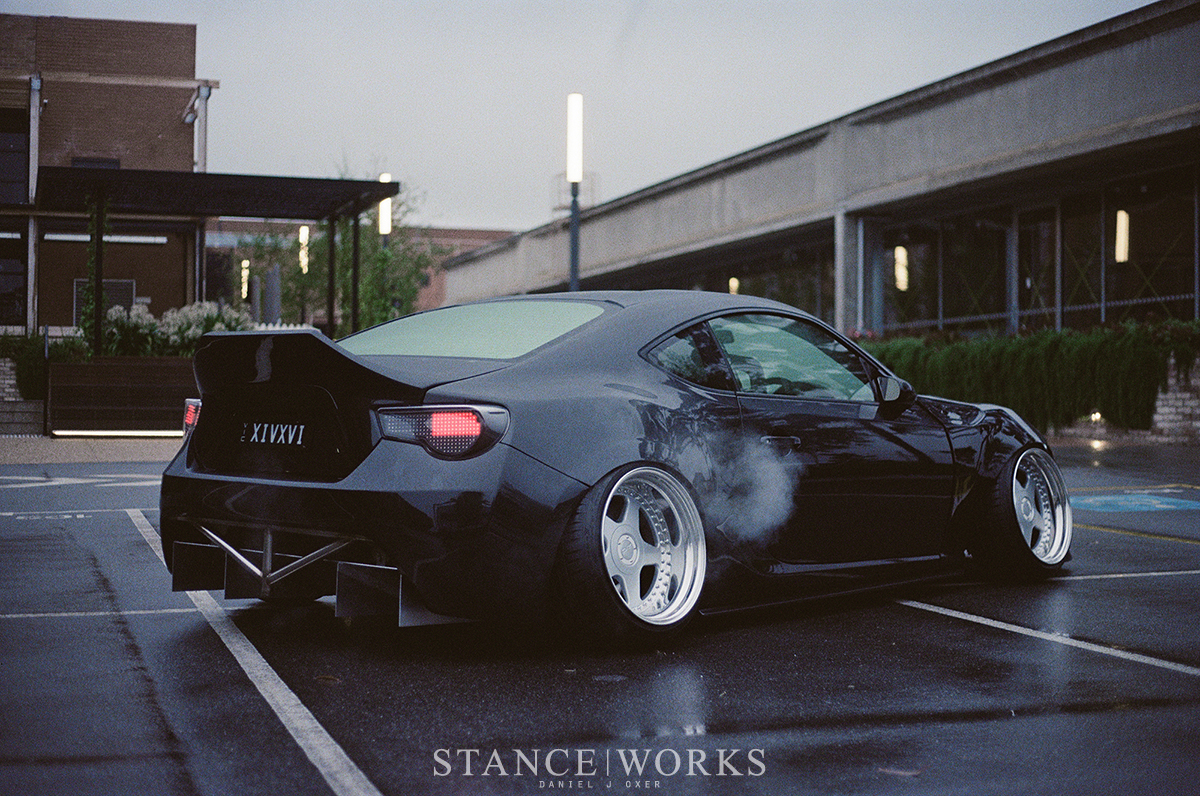 At an early age, Aaden had many inspirations that led him down the path of an automotive lifestyle. Growing up, his dad owned a performance parts store, so there were always muscle cars and hot rods around. Like most of us, magazines from the early 2000s and games like Need For Speed Underground and Gran Turismo helped cultivate a love of Japanese machines, although his dad blames the first couple of Fast and Furious movies, understandably.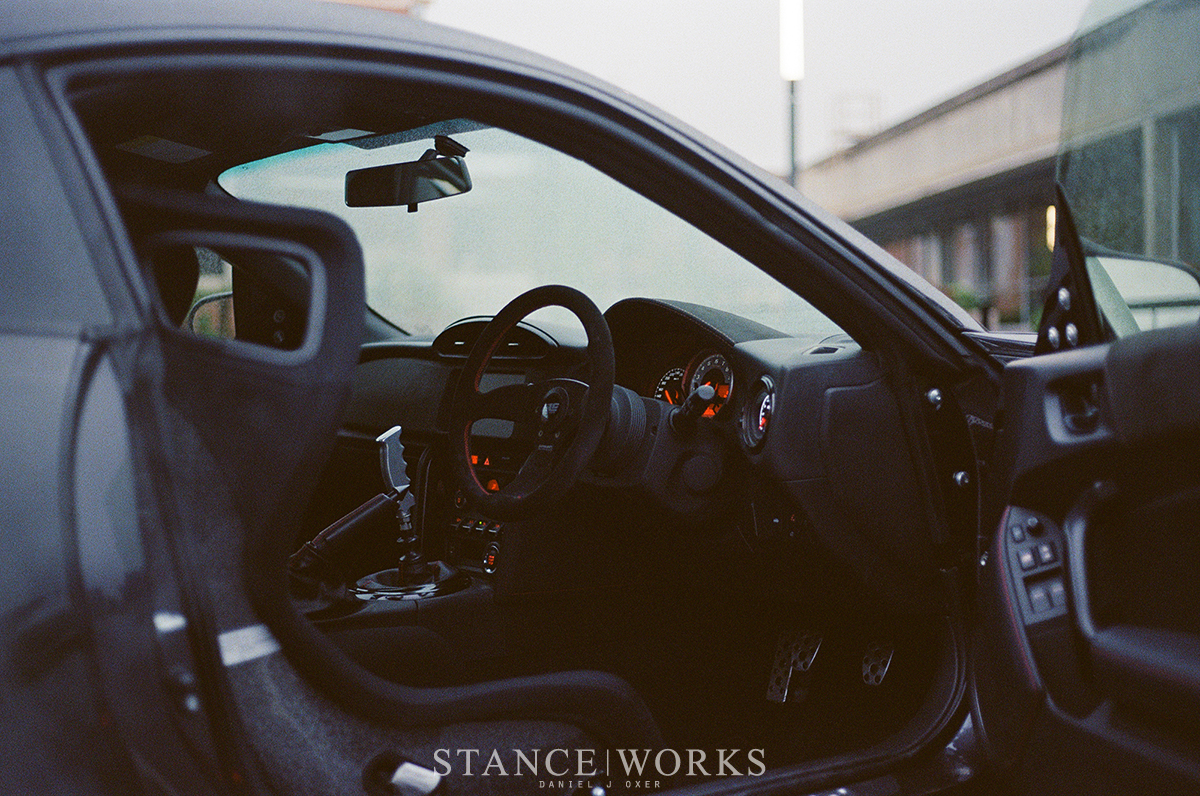 Aaden's 86 has gone through several iterations to get to the final form you see in front of you. There are dozens of factory and aftermarket kits available since the car was released under three manufacturers flags: with Toyota as the "86," with Subaru as the "BRZ," and through Scion as the "FRS." With companies like Rocket Bunny producing multiple widebody versions, and just as many copy-cat versions out there, Aaden envisioned a different path for his car. He decided to go down the path of a metal wide body with all four corners cut, grafted and welded for a one-off finish. This vision was paired with Chargespeed side skirts, a BRZ Series 2 front bumper with a genuine STI lip, custom East Bear mirrors, a custom ducktail trunk, and more. The highlight of all of the custom bodywork would have to be how many pieces have been shaved. Parking sensors, badges, roof antenna and fender pods have all been deleted which although subtle, allows the modified Volkswagen Manganese grey paint to create a sleek yet elegant finish all over.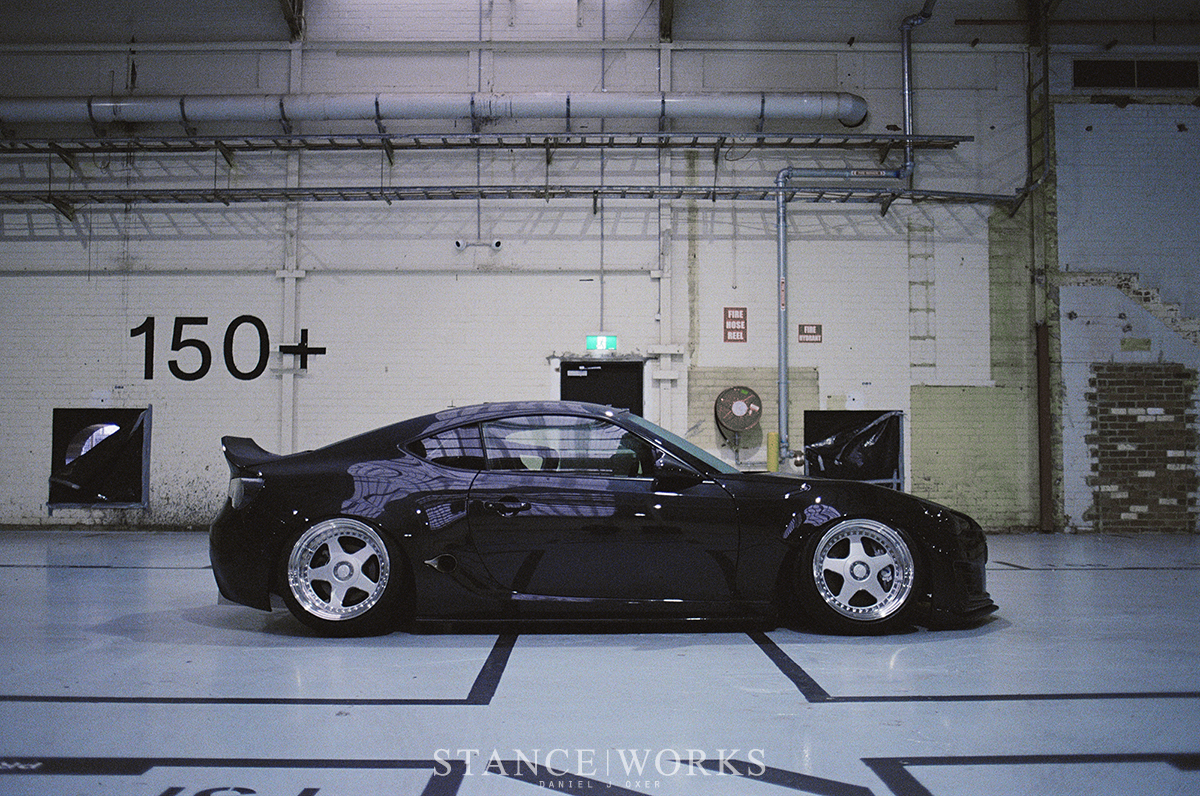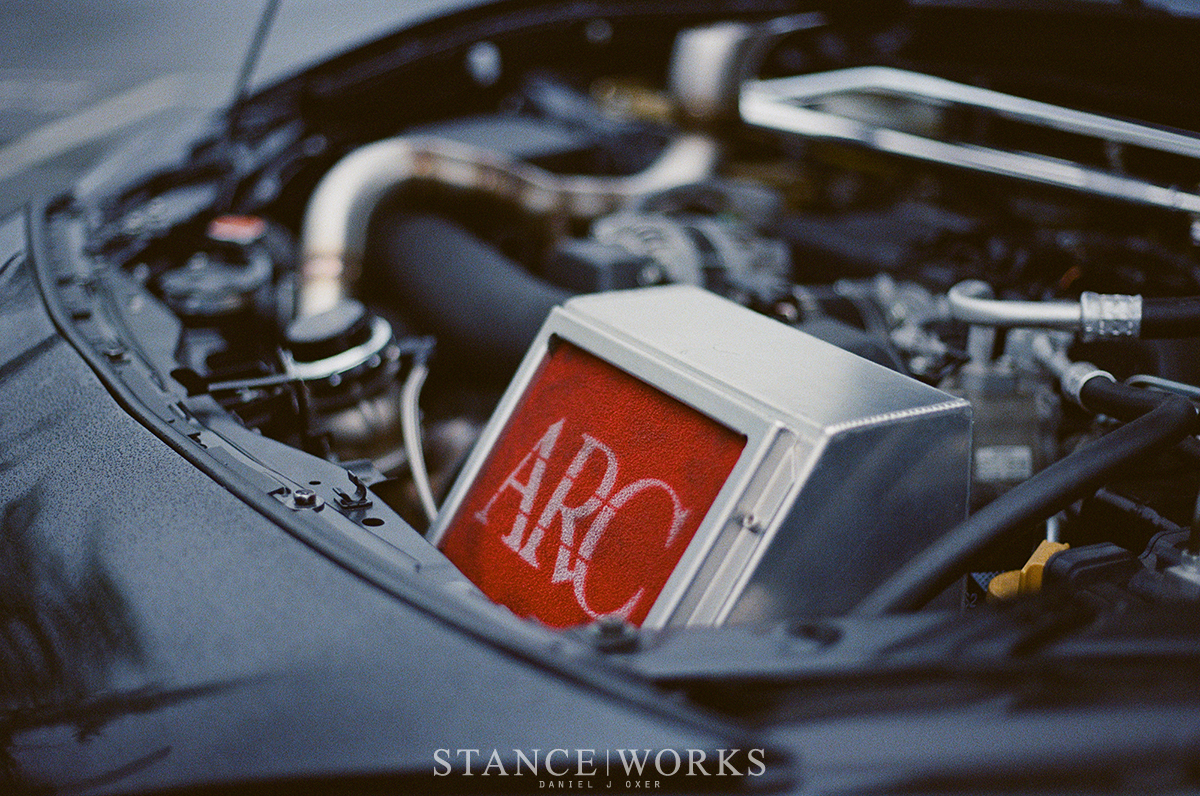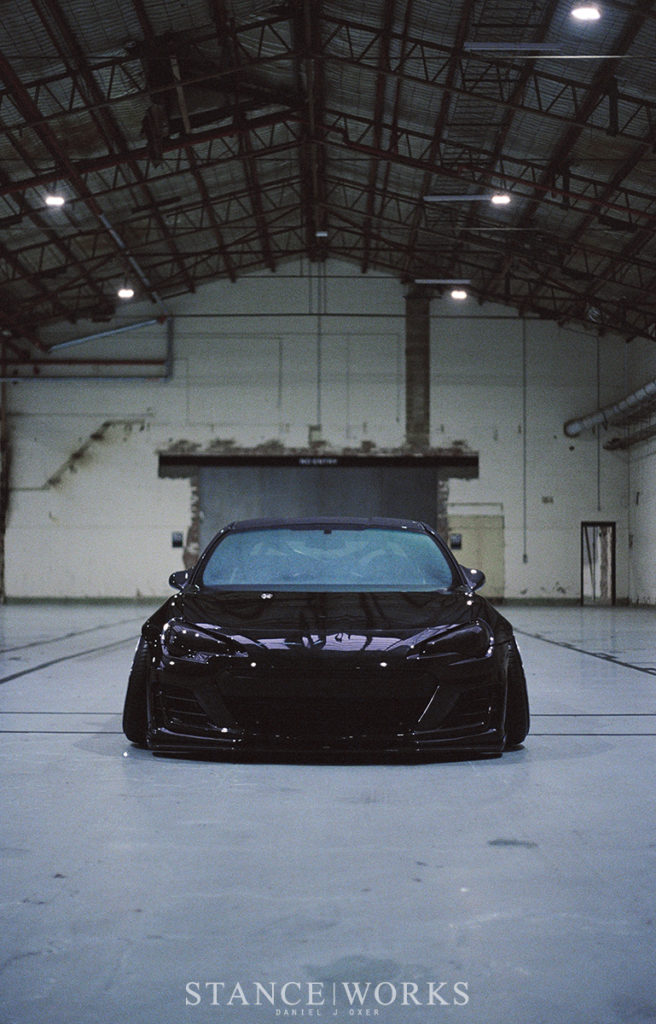 The engine bay has seen a few changes over the years, but as you see it here, the motor has had a GTX 2876R turbo fitted, with a ton of custom fabrication work. Aaden managed to score a genuine ARC airbox which accents the engine bay perfectly, along to the screamer pipe and side exit exhaust which had been a long term goal. The suspension has taken time to piece together with a lot of trial and error. Having been through 5 sets of springs to get the right combination over the HKS Hypermax IV coilovers. The HKS strut tops had to be machined out to achieve the desired camber, which helps tuck those huge OZ Racing Futuras measuring up at 18×9.5 -12 and 18×10.5 -21.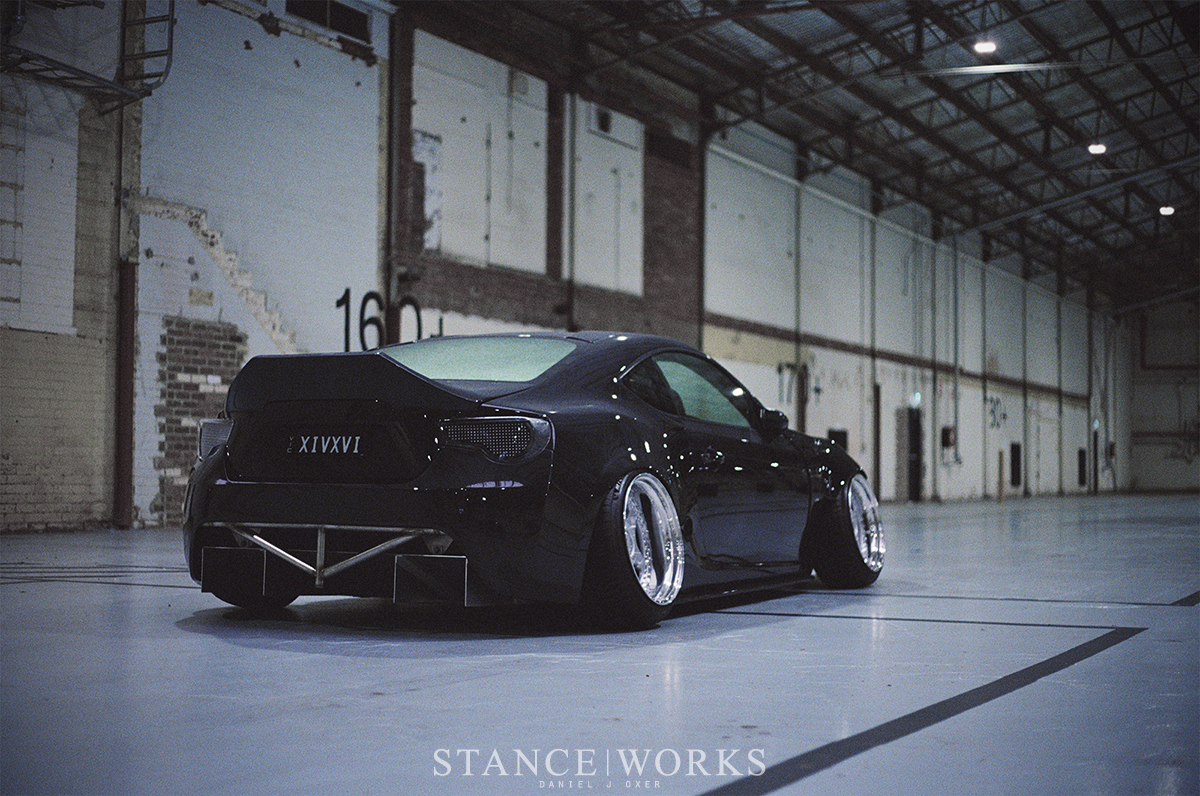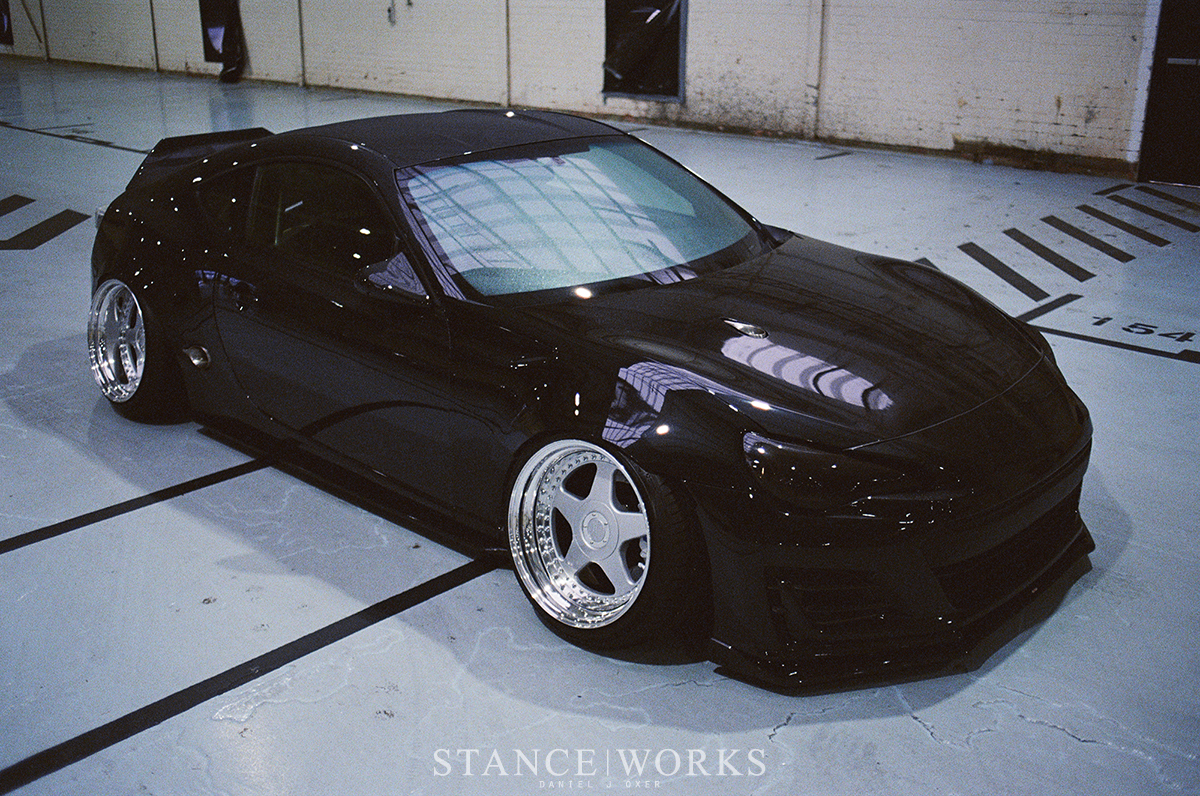 The interior has a subtle style that is somewhere in between street car and race car. The huge sides of the Bride Gardis III seat encapsulates the driver, with the custom half cage behind it and the alcantra dash in front. Wanting to keep it minimalistic, the headunit was deleted with a carbon fibre RC Car chassis, matched with a custom pistol grip shifter and ATC steering wheel.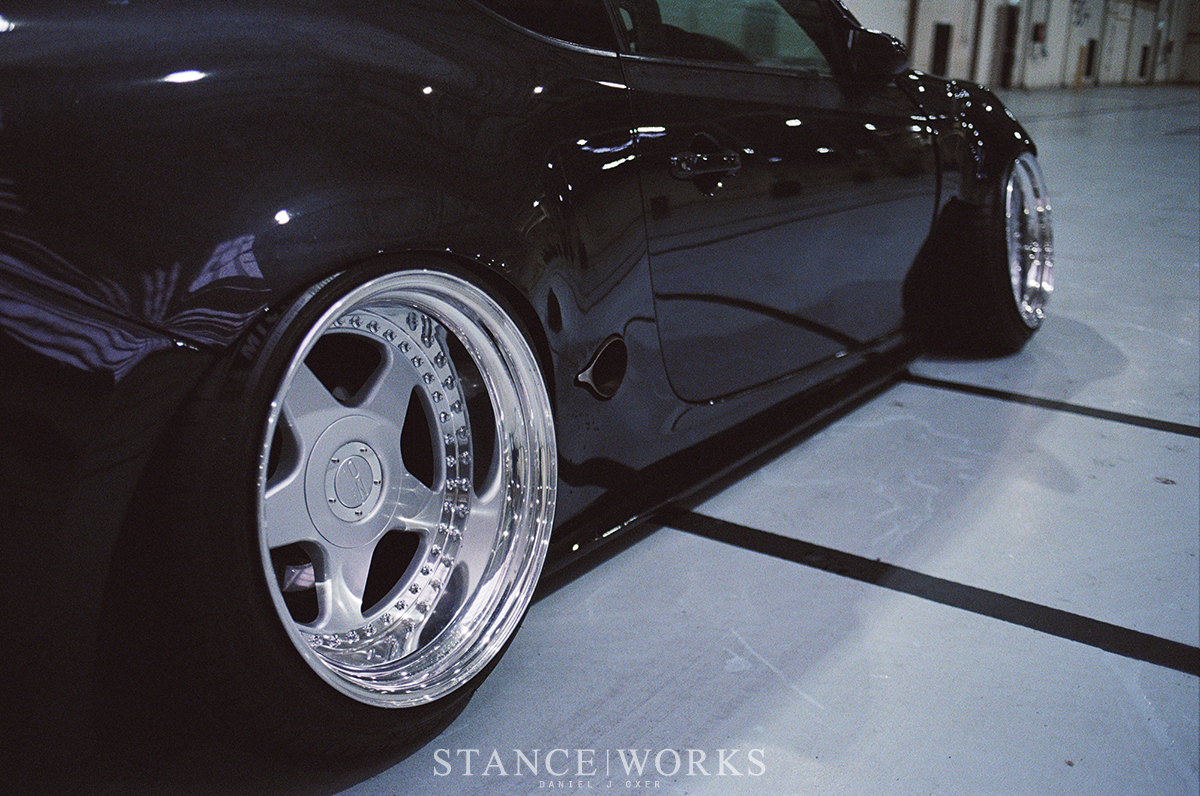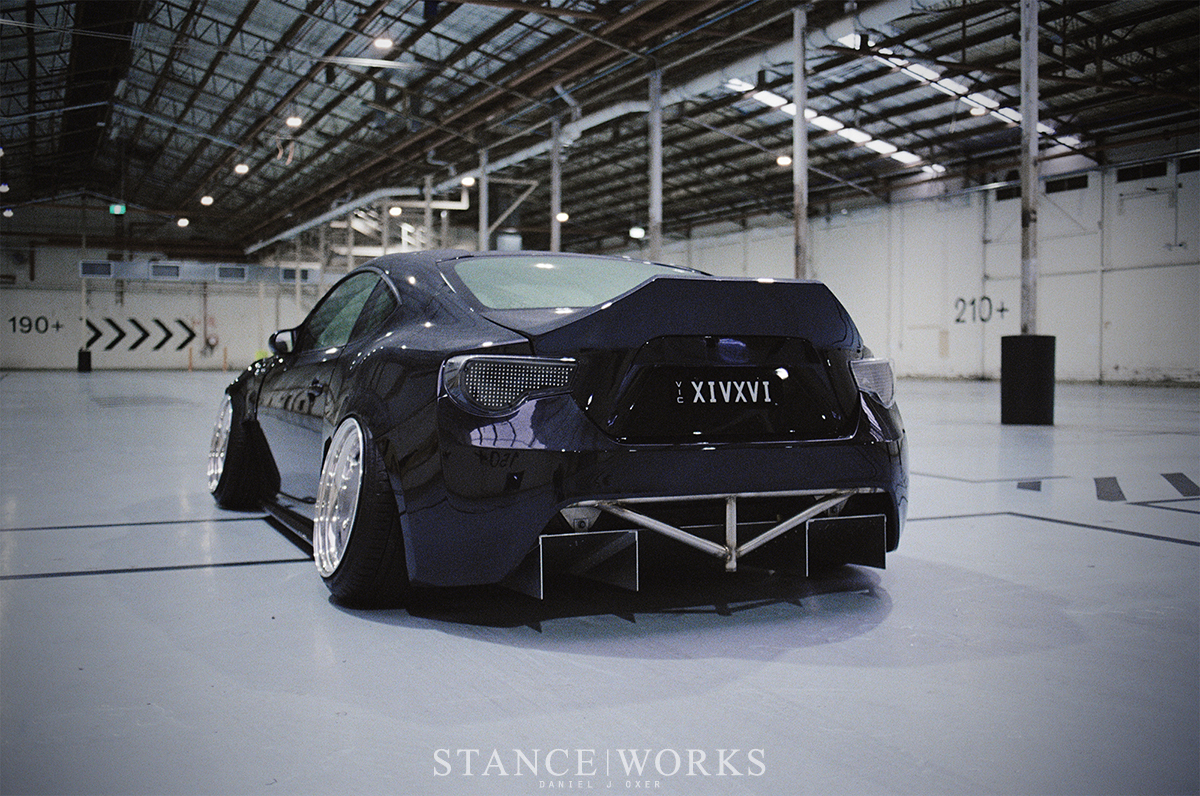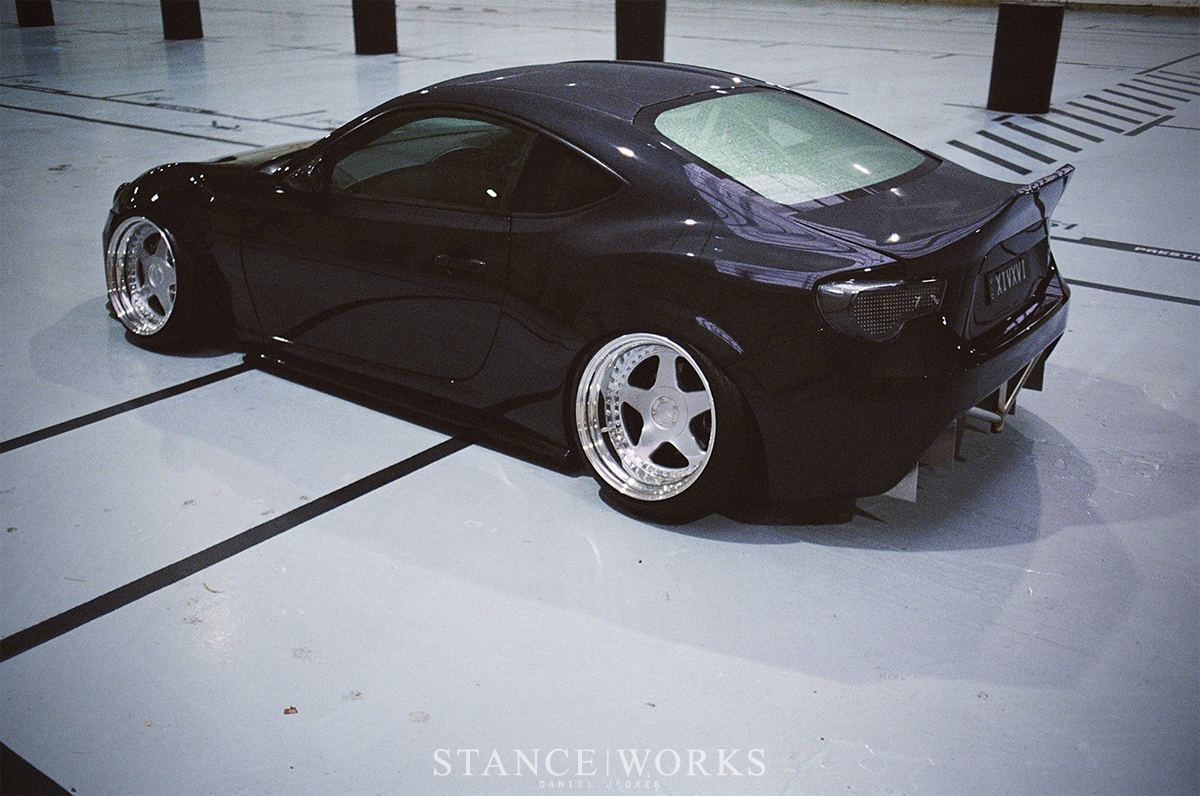 The rebuild to create this iteration was a nearly-two year process which as most of us know can be frustrating. Having a vision of what you want the final outcome to be is the greatest drive to get there. In Melbourne, Australia, the difficulty to drive a car like this is borderline immeasurable: not only do we have to keep our eyes peeled for pot holes and rough terrain, there is always one eye kept on the rear view watching for the law, thanks to Australia's unparalleled anti-modification legislation.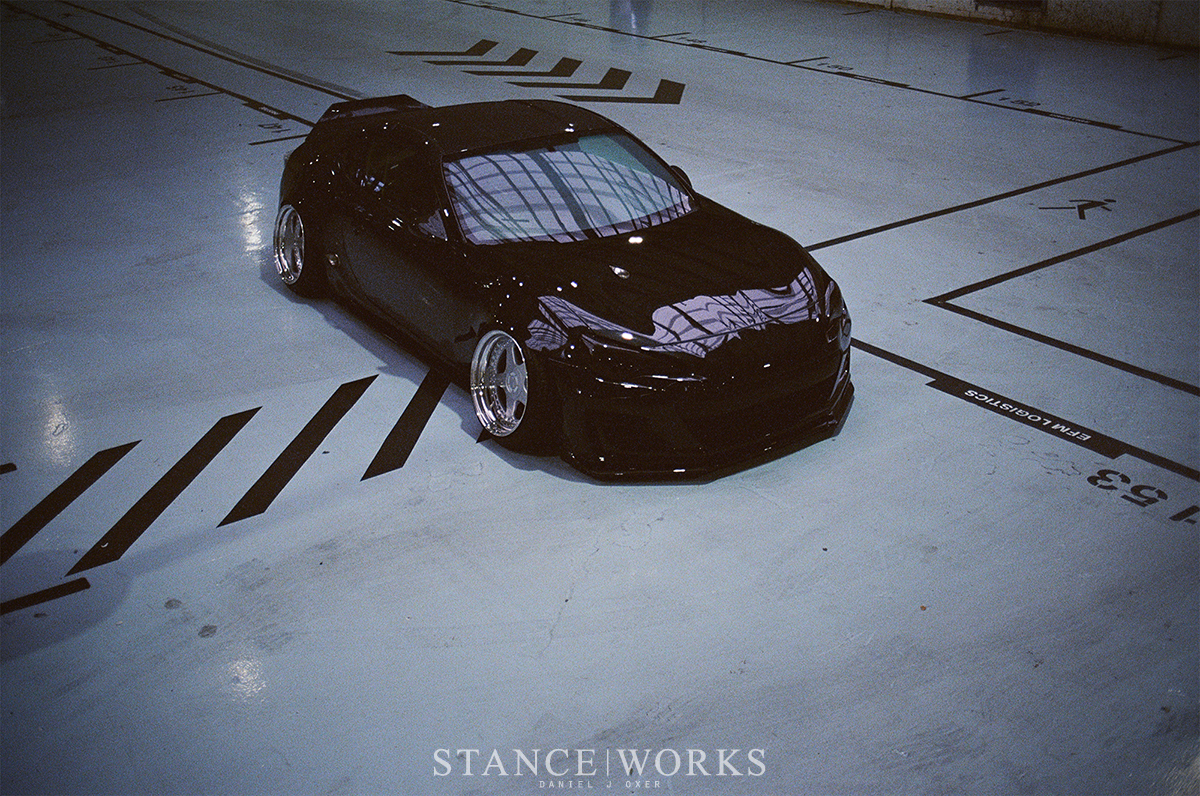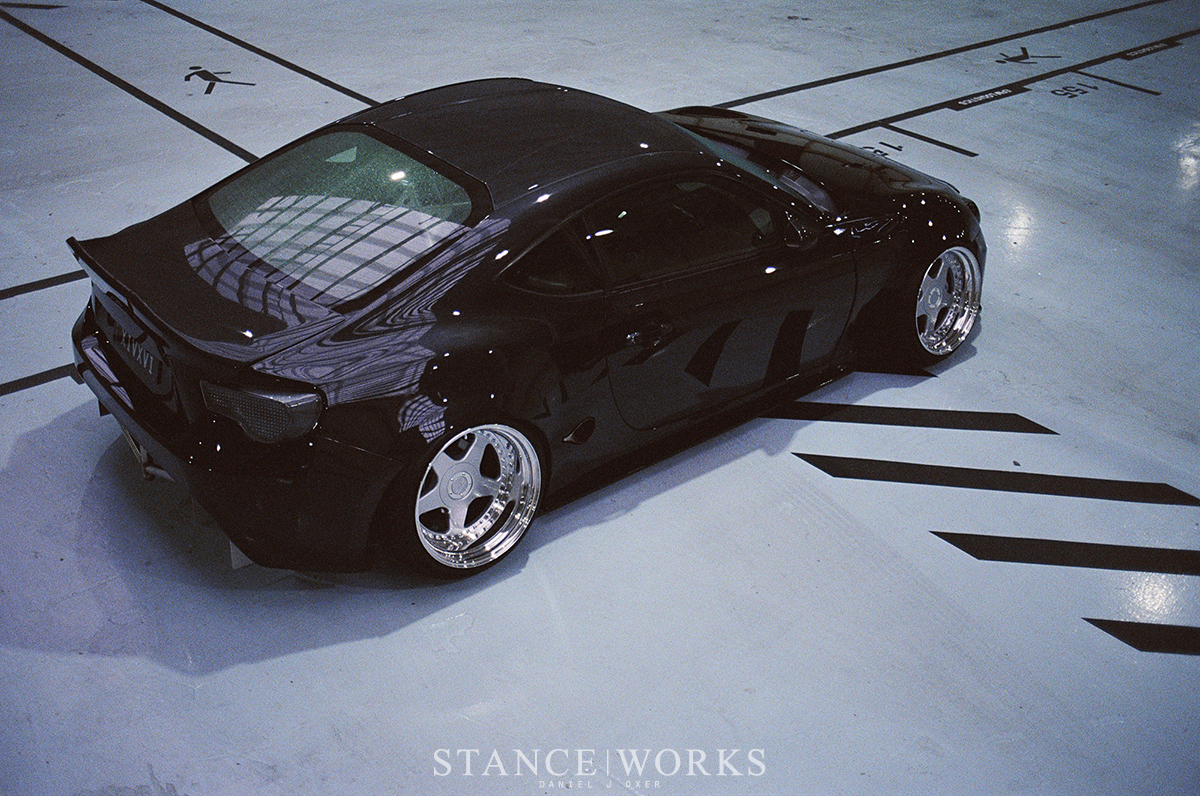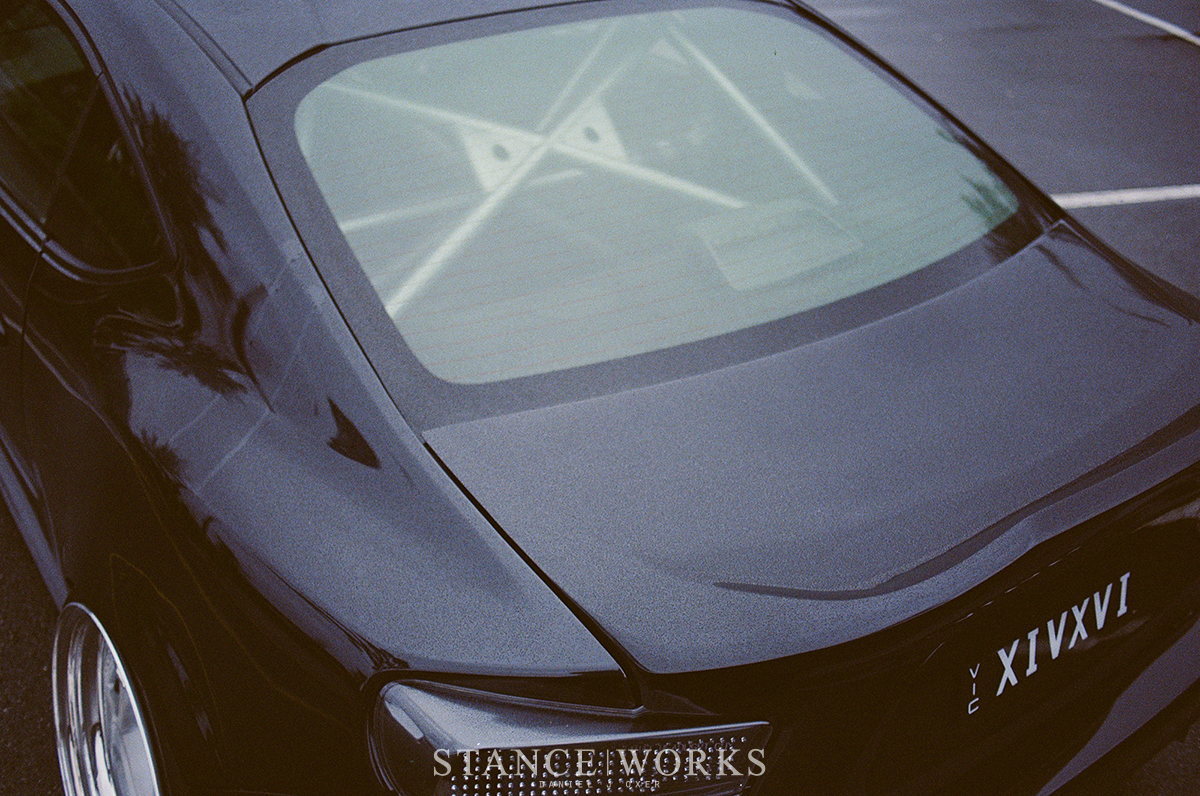 Aaden made the decision to advertise the car and move on, looking to focus on the family business as opposed to continuously tipping money into the car. He says he has a few ideas that he will look at in the future which will hopefully come sooner rather than later. Regardless there is no doubt that it will be as individual as this car has been.