I have especially fond memories of Minis. I grew up buying every Mini magazine I could get my hands on, and was luckily enough to have two of them before I could legally drive. They were father-and-son projects until I was bitten by the BMW bug before I could finish them. I sometimes regret getting rid of them when I come across one as cool as Ryan Smith's 1992 example.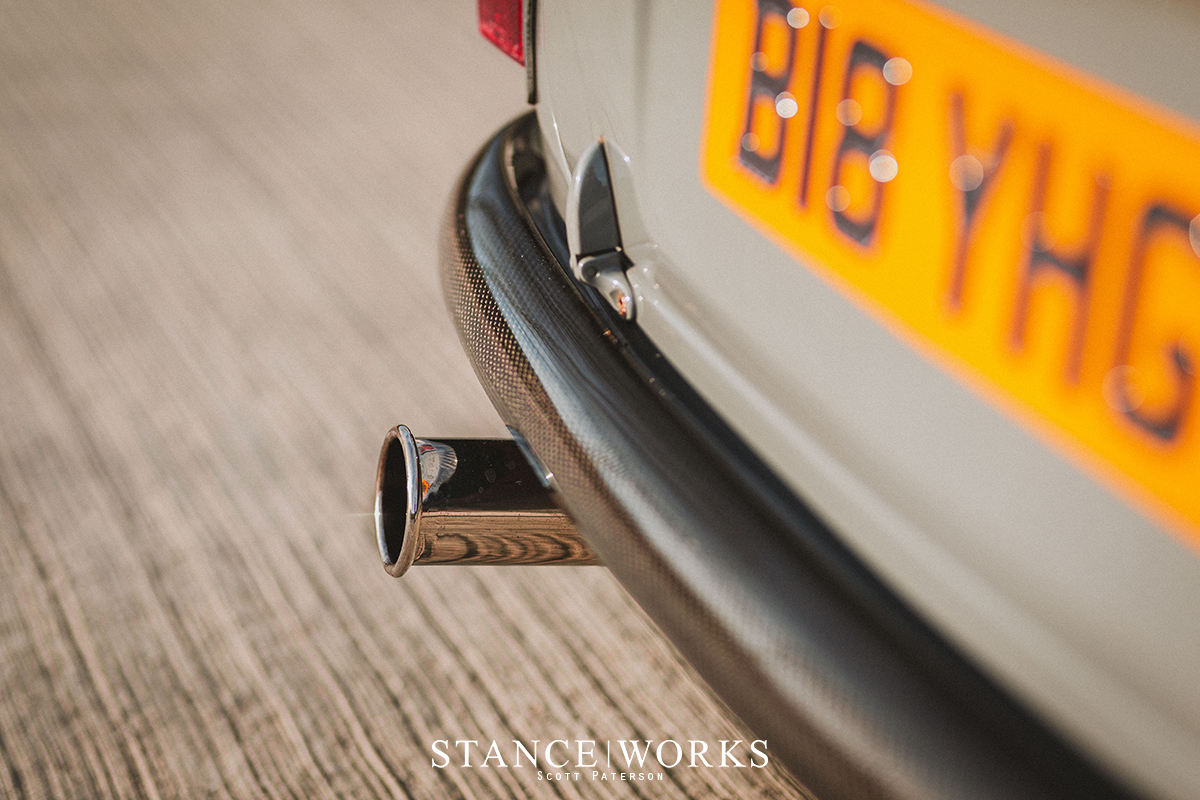 Finding out we were not too far from each other, Ryan and I managed to get together one afternoon. Having owned the car for 6 years, this Mini has been through a a number iterations with Ryan, the first of which was a 2-year stint of daily driving.  Following that, the original A-series engine finally gave up the ghost and the car was taken off the road to be rebuilt. In addition to a re-freshed engine, a roll cage and bucket seats were fitted and the car began to take shape. A vision began to form about what the car had the potential to become.
Like most projects though, that idea ebbed and flowed, and Ryan was never fully satisfied with the car at hand. It was at a car show that Ryan was stuck with inspiration once again, and upon returning home with the Mini, it was disassembled for yet another year. After a full respray in Nardo Grey, a custom set of wheels by Force Racing, and carbon arches, the Mini was looking good and hit the road again for another year.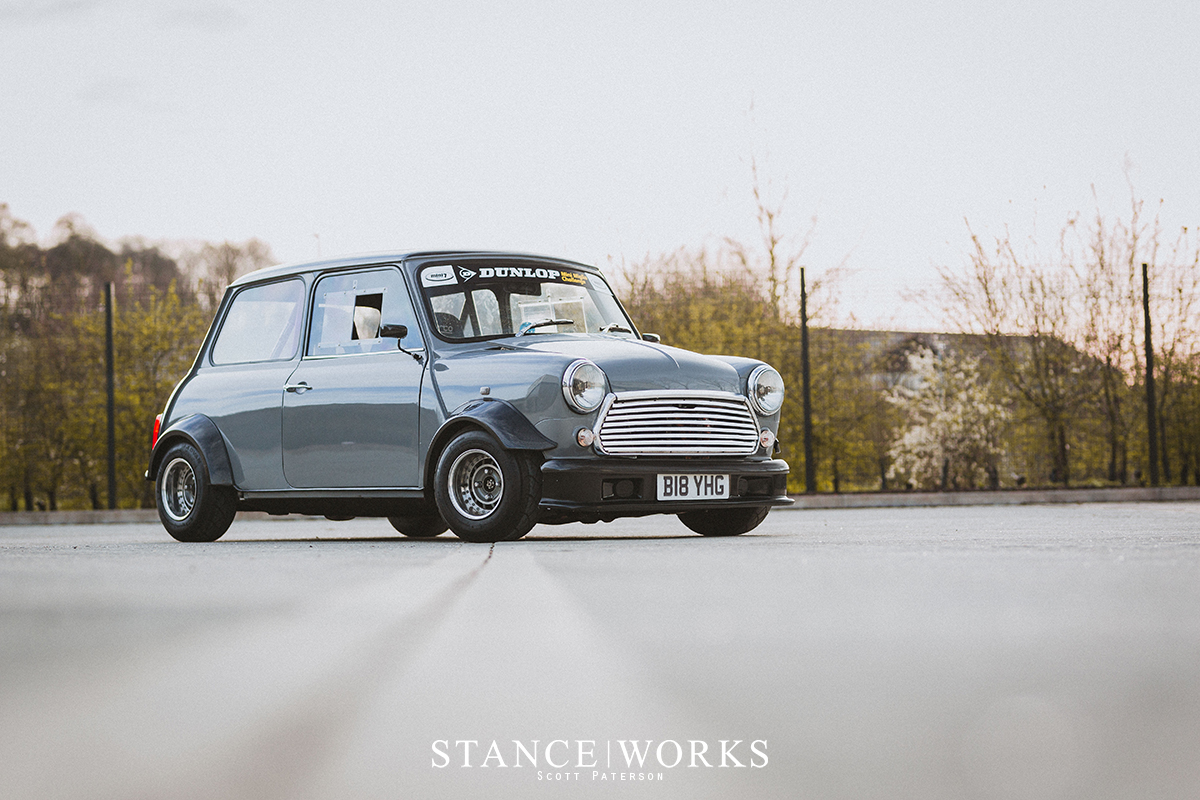 Happy with how the car looked and as fun as it was, something was missing. Slightly bored with the lack of power from the A-series, Ryan turned to Honda for a bump in performance. Indisputably the kings of front-wheel-drive performance, there was no better option, and with heaps of research and development regarding Honda engines transplanted into Mini bodies, it was a clear and concise choice. Ryan sourced a B18c4 from eBay and the Mini met the fate of the angle grinder once again. A few late nights cutting, welding, wiring and I have no doubt, a lot of swearing, it was squeezed into the engine bay. Considering a B18c4 isn't a particularly big engine, it completely engulfs the Mini's front end in contrast to its original lump. Ryan decided not to modify the bulkhead at all, but instead had the inlet manifold cut, shorted and re-welded to fit. The end result is an engine that looks right at home, if not comfortably snug.
Over the last 60 years, the Mini has earned and kept its name as one of the most fun to drive and best handling cars ever built. It's one-of-a-kind proportions paired with its featherweight stature and absolute simplicity make for a car that is as pure as they come. Ryan has only sought to improve upon everything that makes the Mini as special as it is. While "complete" in some regard, I don't think this will be the last time Ryan's Mini see's the garage. For now I think he will continue to enjoy scaring off big power cars in an unsuspecting guise, but looking at his track record, it's only a matter of time… More is likely yet to come.