With the hot rod build and the rush of SEMA, it's been months since I was able to hit the trails and put my Land Cruiser to work. On top of that, a failed transfer case from mid-summer left the truck in a largely unusable state until time allowed for a repair on shops such as auto repair chico. The post-SEMA dust has settled, though, and now that the FJ60 is back on the road, I've been eager to get out and earn a few new paint chips.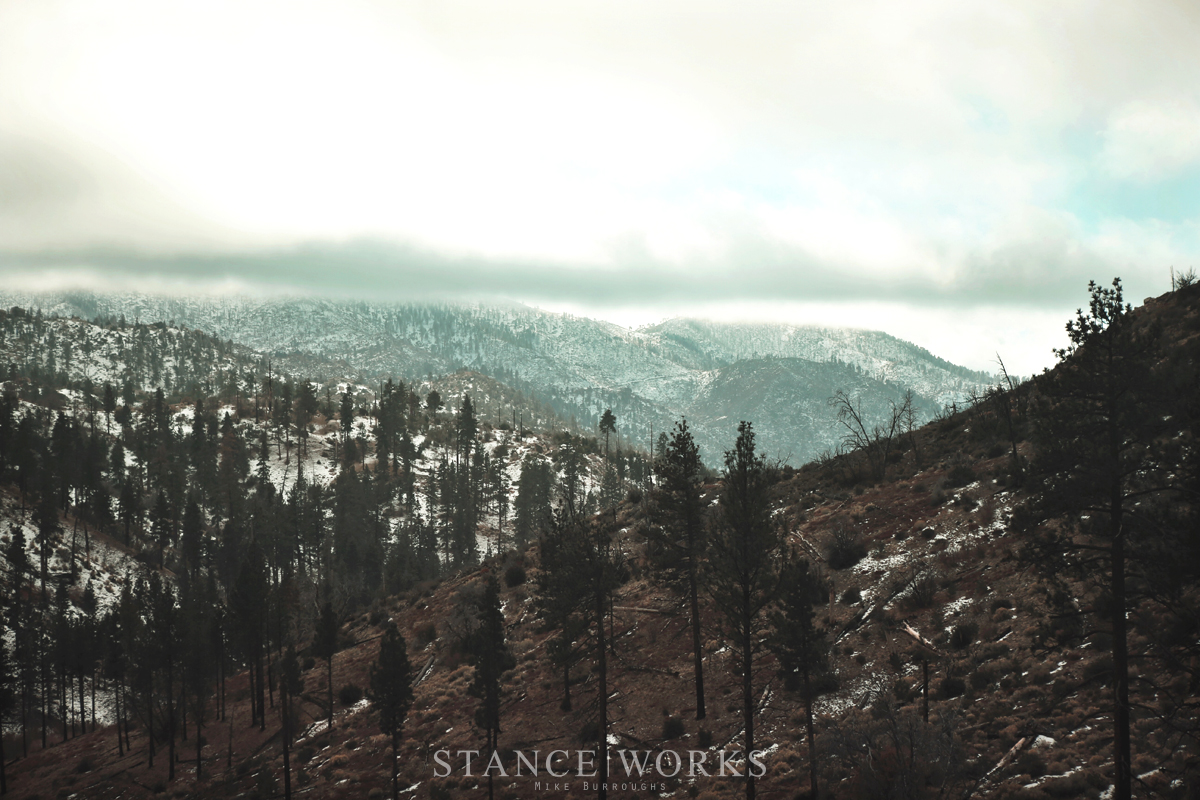 It was only a few months back that our friend Franklin Carriedo purchased an OBS Bronco, and ever since, he's been urging me to make it out on a weekend trail run. It didn't seem right to let 2018 come to an end without hitting the dirt, so on December 31st, we made the quick trip up to Big Bear in search of snow, however little it may have actually been.
A cold front moved in on that particular Monday, dropping the temps down to the mid-twenties on the mountain, quite cold even for high altitudes in SoCal. A bit of moisture in the clouds made for light snowfall in perfect, picturesque snowflake shapes; a promising sign as we ascended the mountain.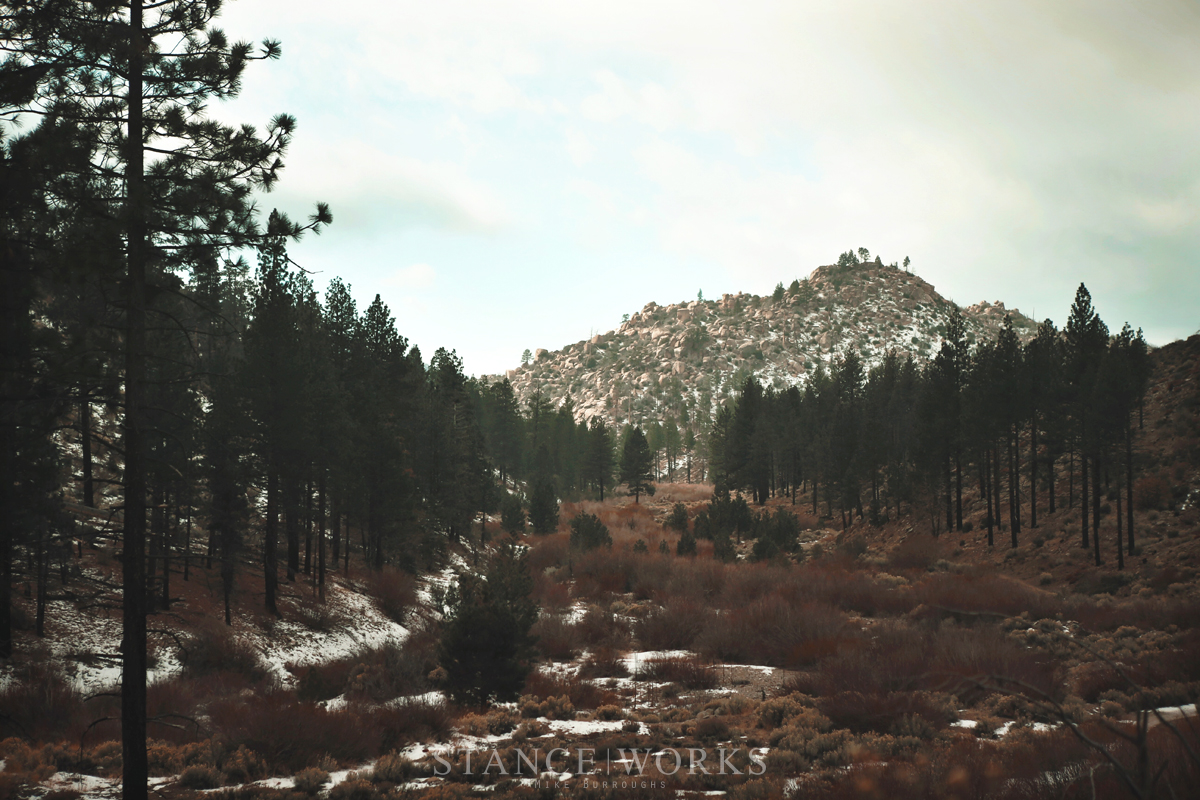 We had no real plans other than hitting the trails between Fawnskin and Holcomb creek, with a few offshoots in hopes of an obstacle or two. Snow had hardly accumulated at the mountain top; only the shadows held on to remnants of old snow, with wet pavement giving way to the mid-morning sun.
Once on the trail, the snow began to accumulate a bit more. No real depth to it, to be clear, but the scenery began to grow whiter as we crept further into the hills.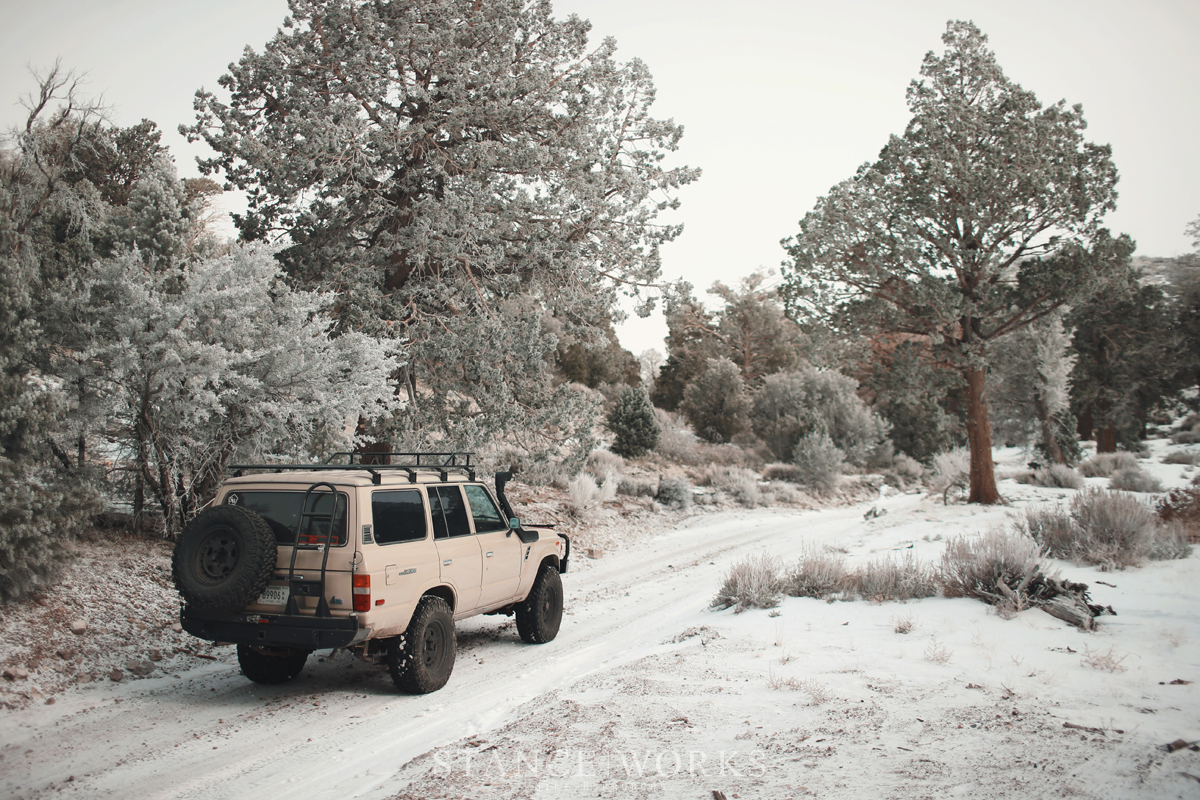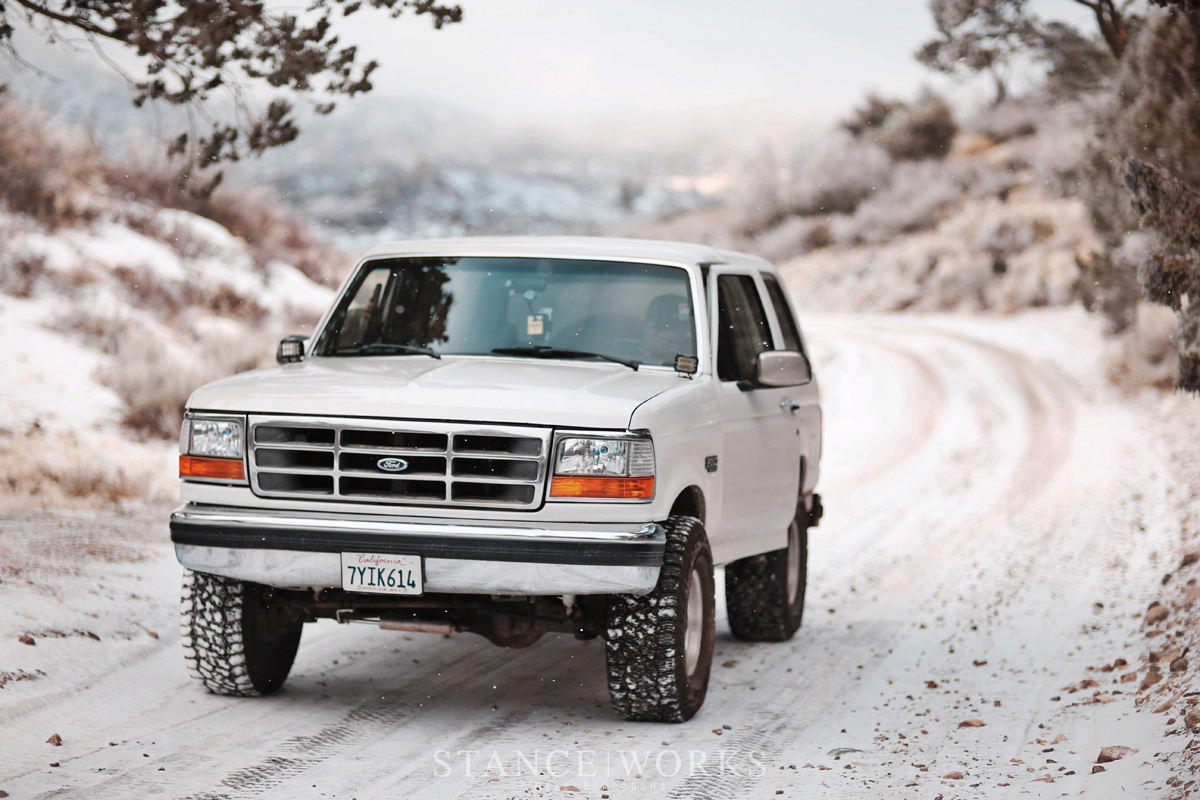 In time, the trails turned to ice, and traction began to wane. Eventually, we came upon a locked Jeep on 37s, insisting we turn around, that we'd never make it past the obstacles ahead. Of course, we took it as a challenge and pushed on, conquering the icy rocks with relative ease.
As we continued our ascent, the snow grew more and more dense, eventually leading us to the winter whiteout we had hoped to find at dawn. While the trip, overall, was somewhat uneventful, it was a wonderful way to cap the year and to experience the outdoors for the first time in quite a while. With girlfriends, dogs, and fun in the snow, it's hard to find a better way to spend a Saturday, and as a solid shakedown for the new driveline components and the shackles on the FJ60, I'm eager for the weekends ahead in 2019. Come June, we'll be headed for the mountains of Colorado for our week-long trip, with a slew of new goodies for the truck planned in the interim. Until then…