Mark Tingey's '89 911 Carrera 4 clearly has a lot of draw. Its white-on-white styling nestles it comfortably somewhere in between the 80s and 90s, and its perfect paint, stature, and presence command a bit of respect. Catering a bit to all tastes but the bland, it's a 964 we can all happily envision in our own garage. In fact, Mark's story with this 911 began just that way.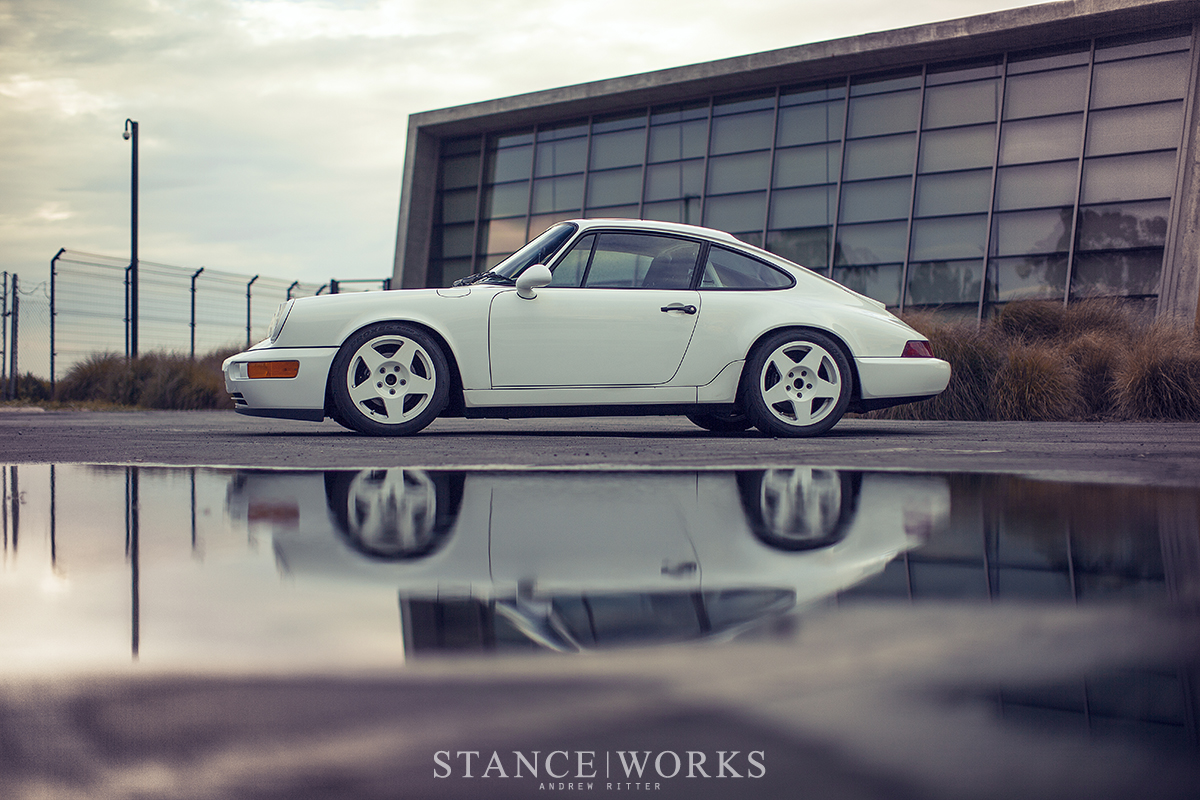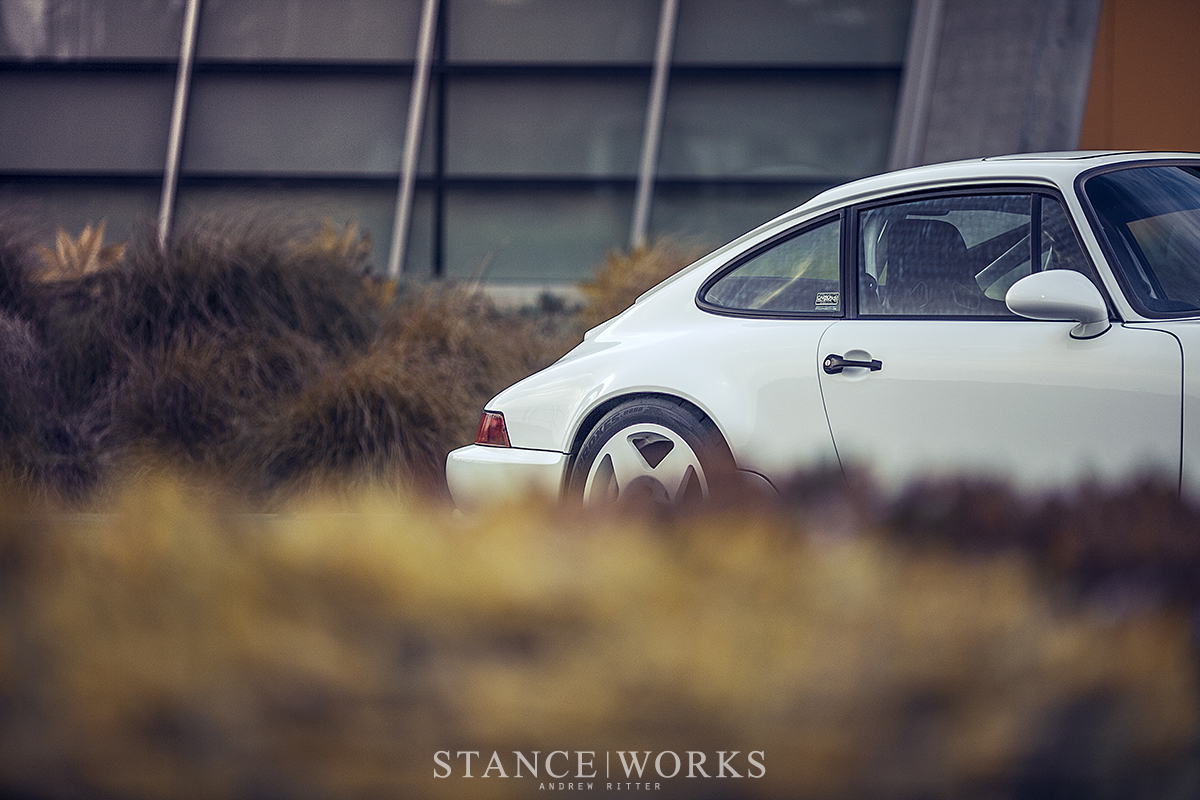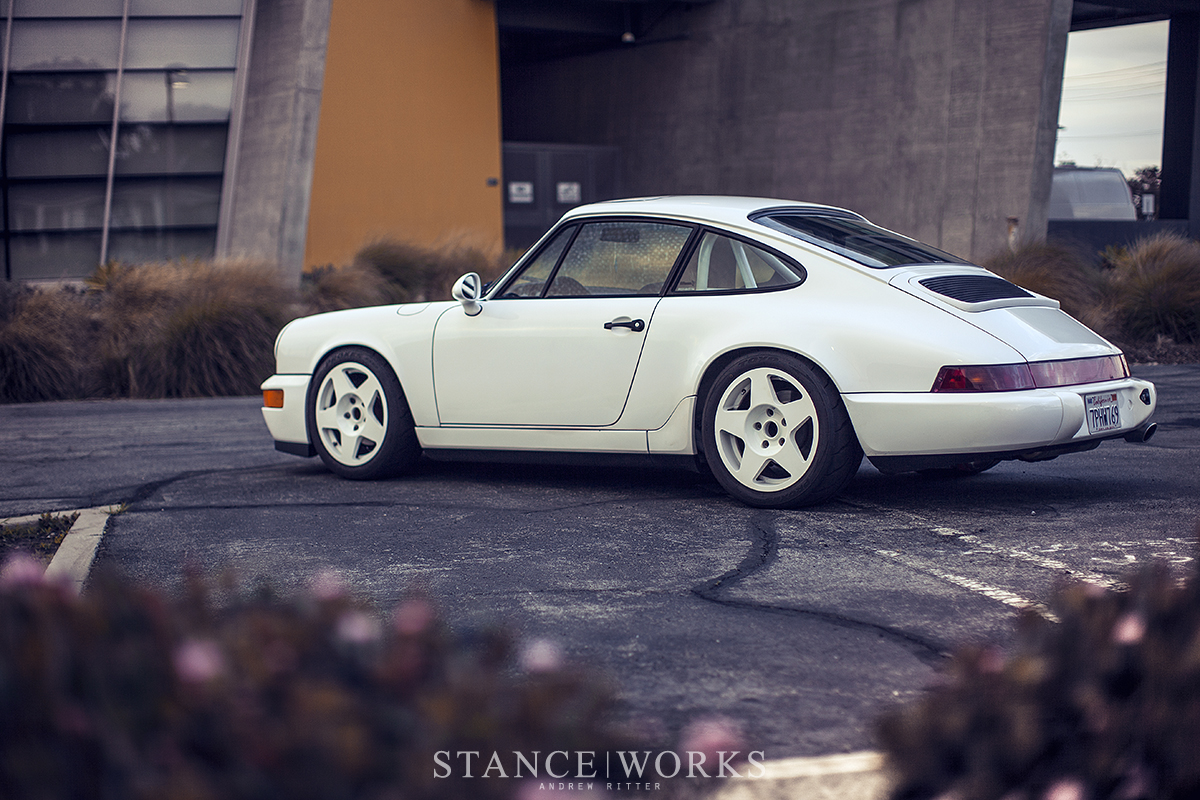 It was 5 years ago that Mark and his wife found themselves at the base of a Colorado hiking trail, returning to their car after a trek through Colorado's beautiful wilderness. In the parking lot, not far from their car, sat a white 911. Mark snapped a photo, and remarked to his wife "Someday, I'll own a 964, in white. Just like that one," with confidence. It's the type of thing I'm sure we've all said in passing: remarks or quips, "someday" this and "eventually" that, but more often than not, these claims don't hold true. While Mark likely expected to buy a white 964 way down the line, chances are, he wasn't intending to be taken literally.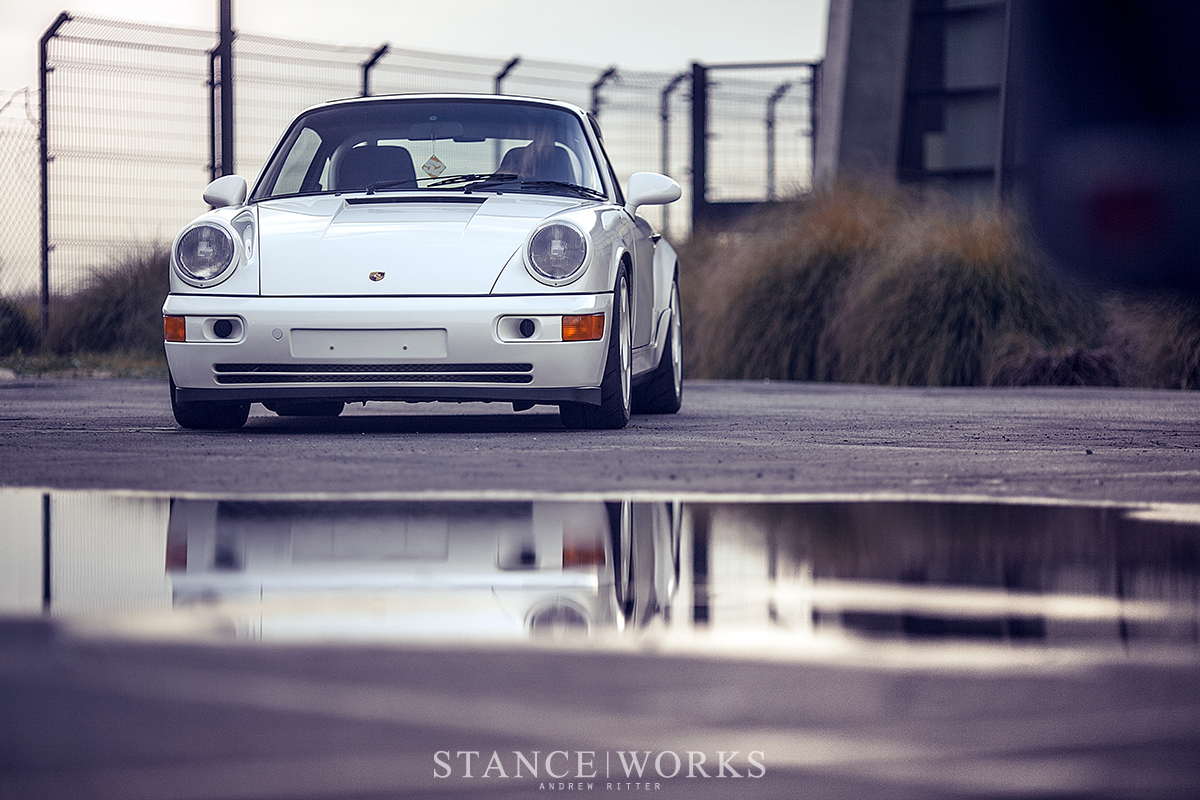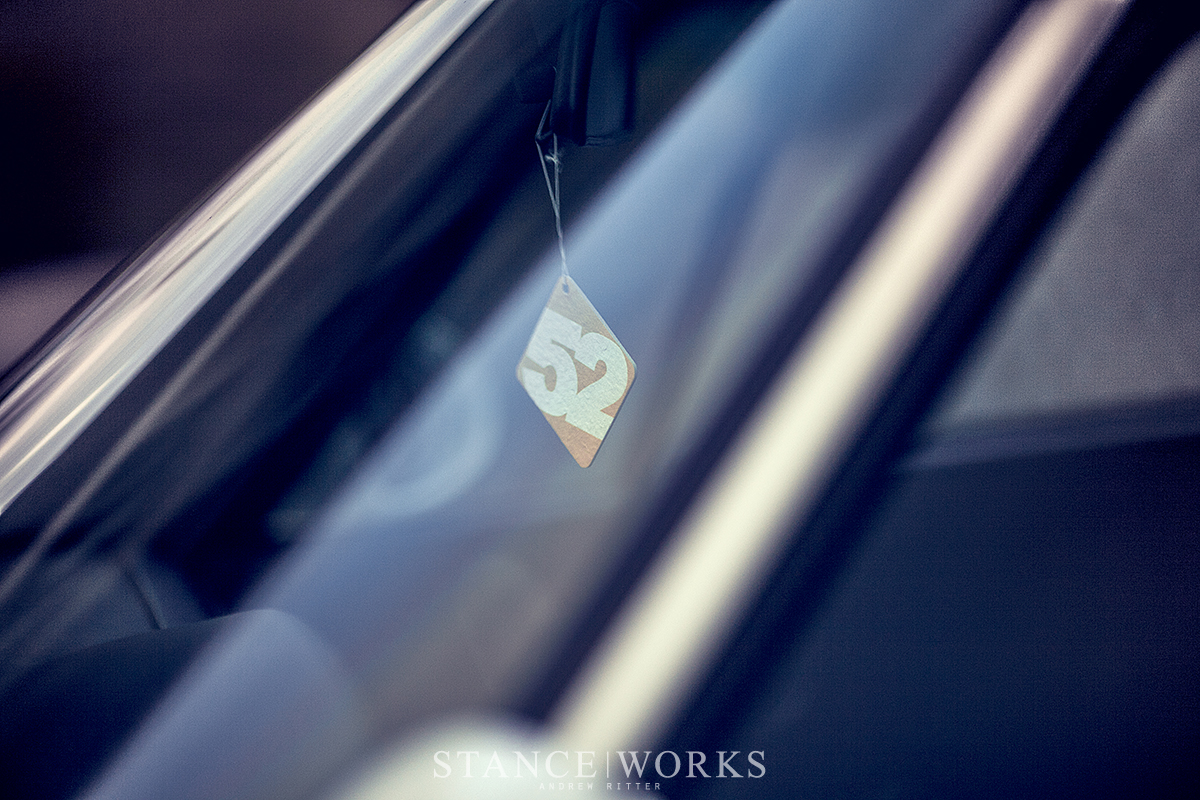 Three years later, Mark found himself in Colorado once again, escaping the LA fervor in favor of time with family and the great outdoors. As he passed through a neighborhood on the way to a family get-together, he glanced at the cars tucked away in driveways – a common pastime for any car guy, rest assured.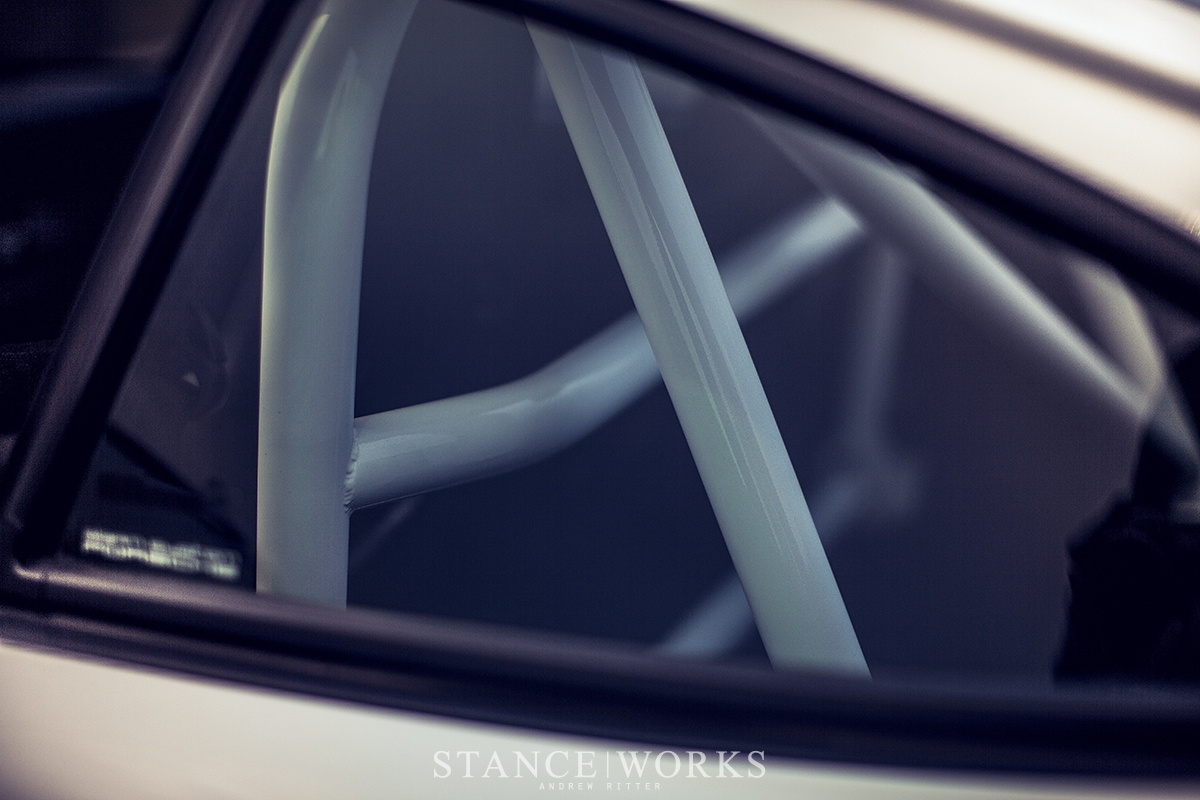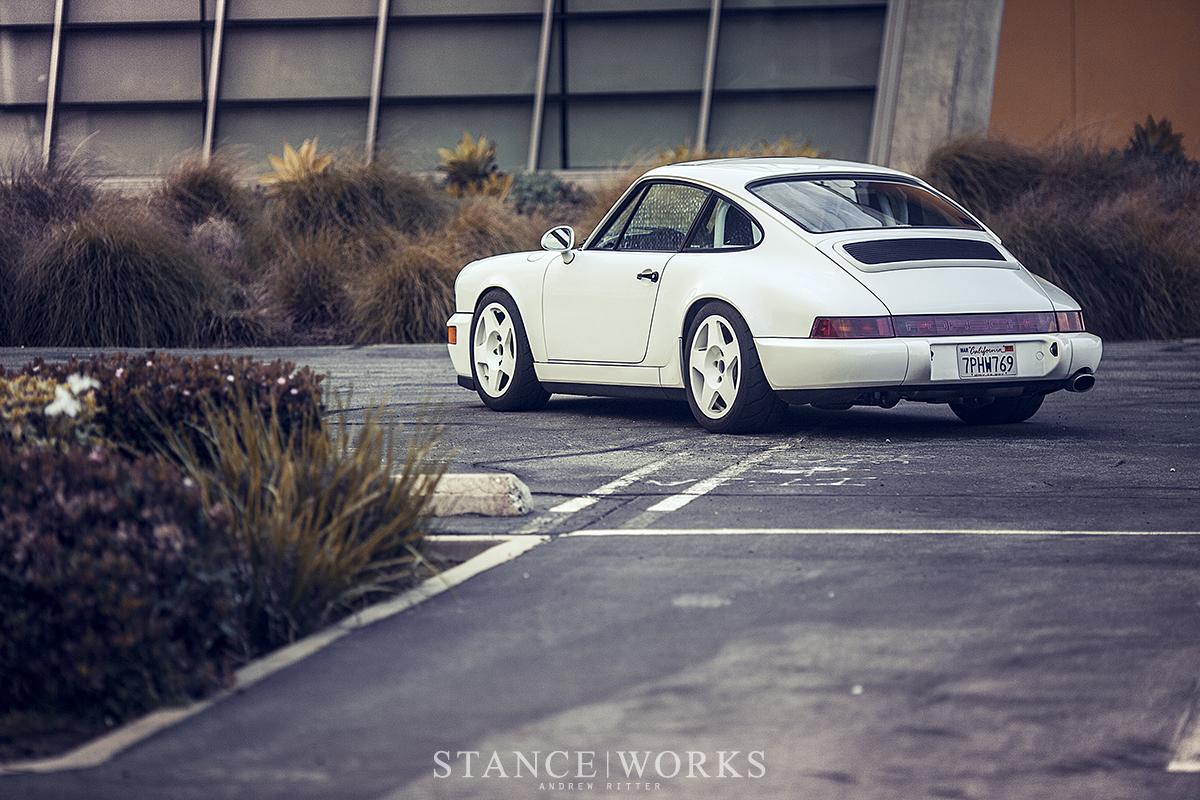 It was a white 964 that caught his attention. Mark pulled over, eager to take a look at the car. It was a nice example, or so it seemed, with good bones to boot. It took a moment of looking, but in time, Mark felt a sense of familiarity. After glancing through old photos on his phone, he confirmed: the license plate matched the car he spotted three years prior at the trailhead. Feeling a sense of fate, Mark knocked on the door. An elderly couple answered, and after a bit of persuasion, they were willing to sell the 911, then and there, and at a price Mark couldn't turn down.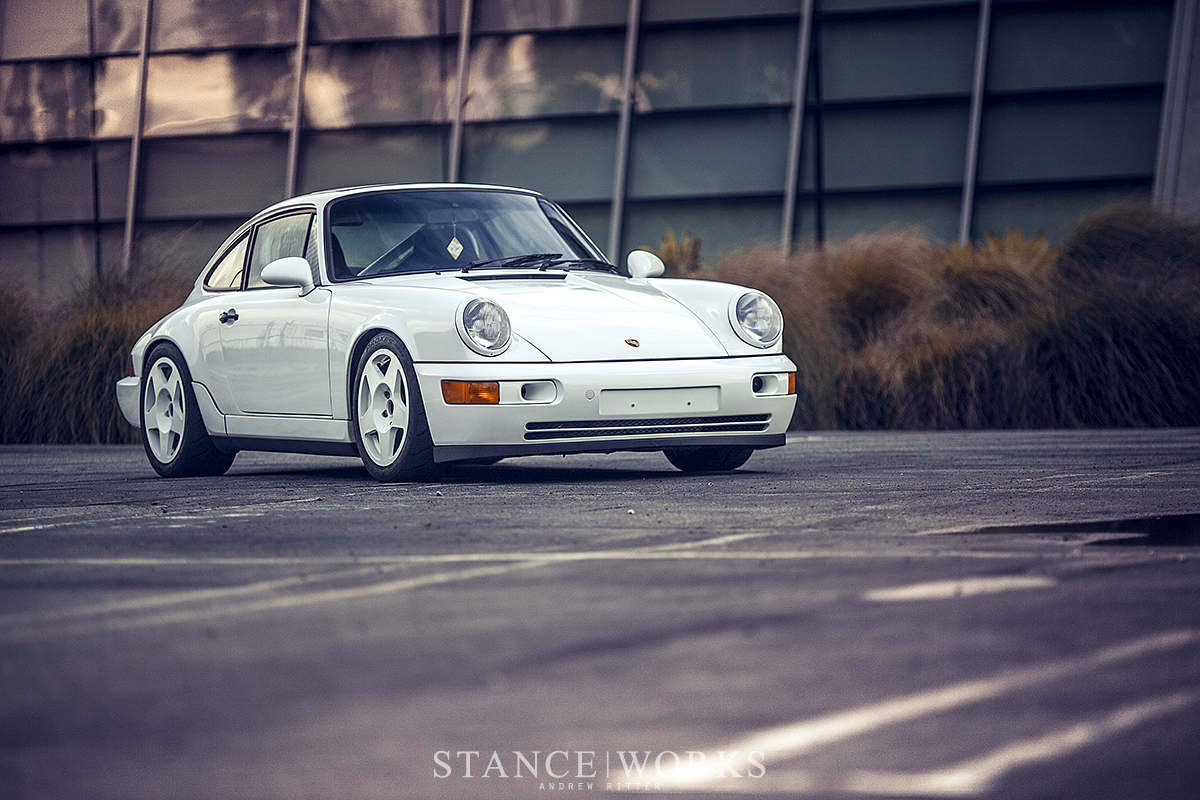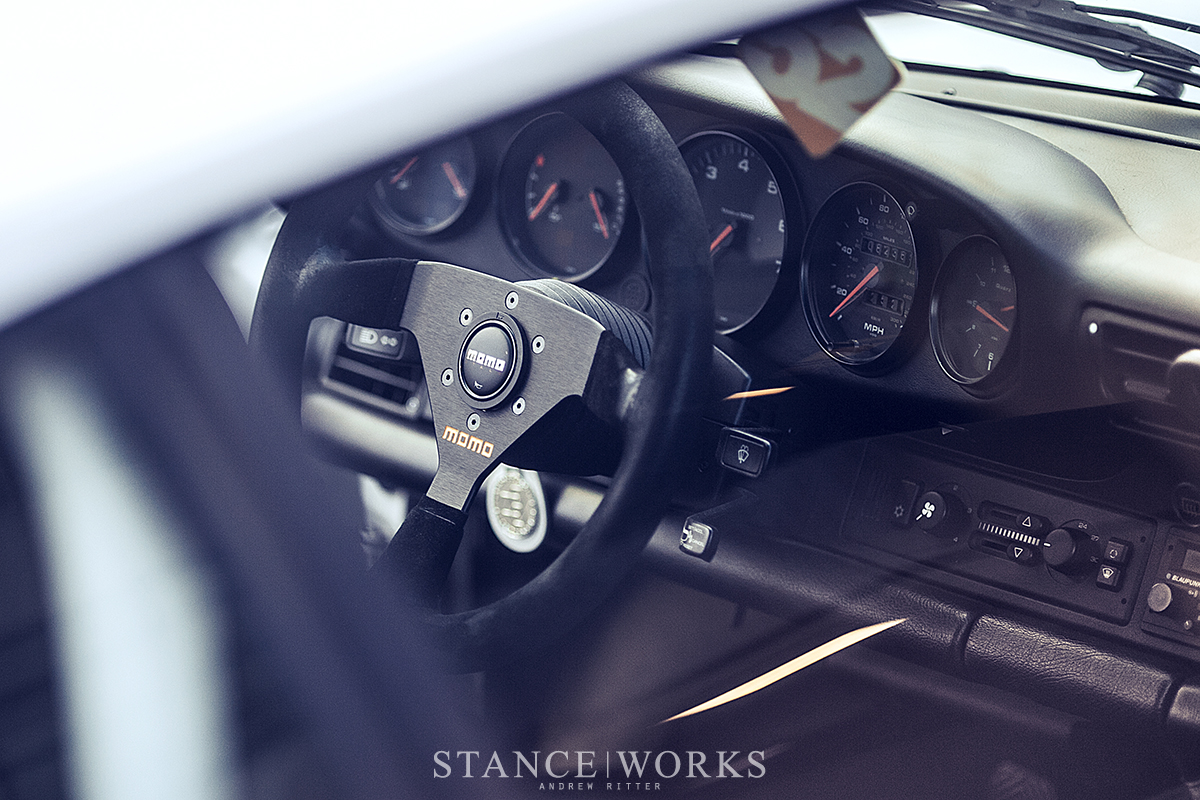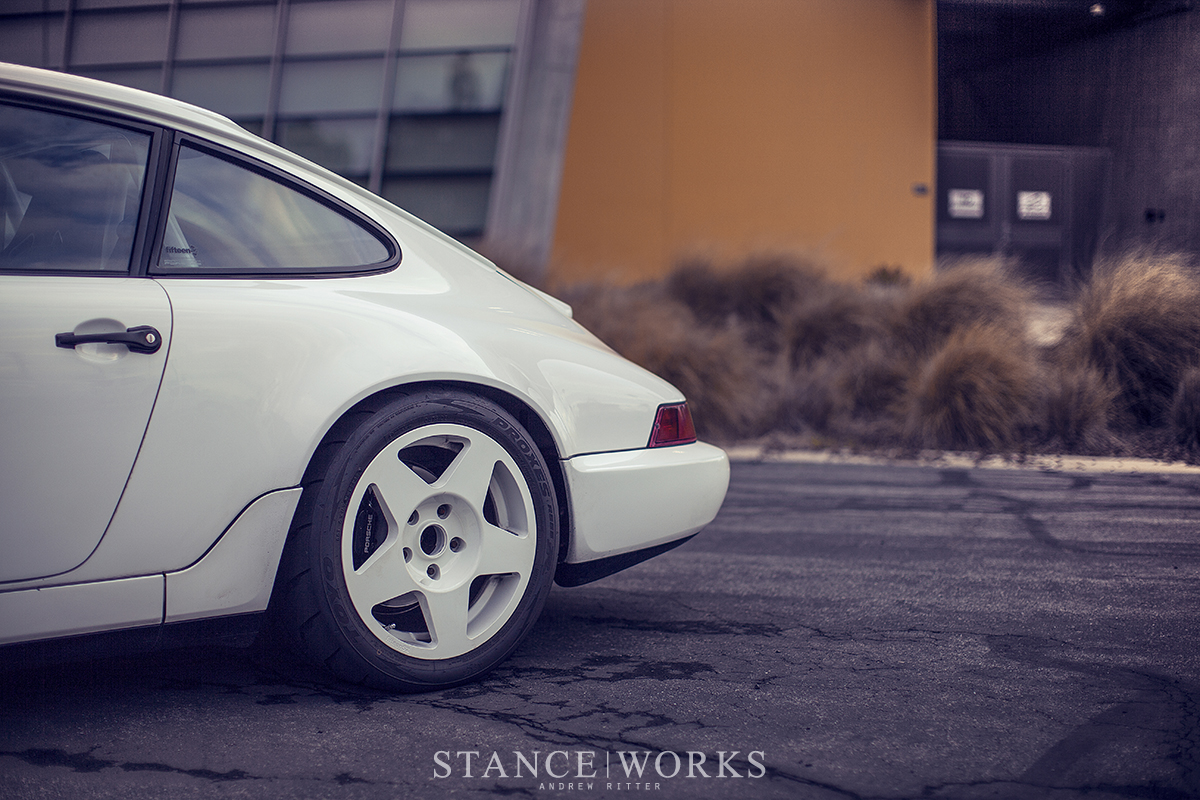 Mark drove the car home from Colorado to California, and ever since, has worked to make it his own. He wasted no time in pulling the car apart, and began with the obvious. KW V3 coilovers were installed, followed by a set of Fifteen52 Tarmacs, measuring out to 17×8 and 17×9, front and rear respectively. Toyo R888s wrap up the wheel and tire package, and help to establish everything this little 911 is about.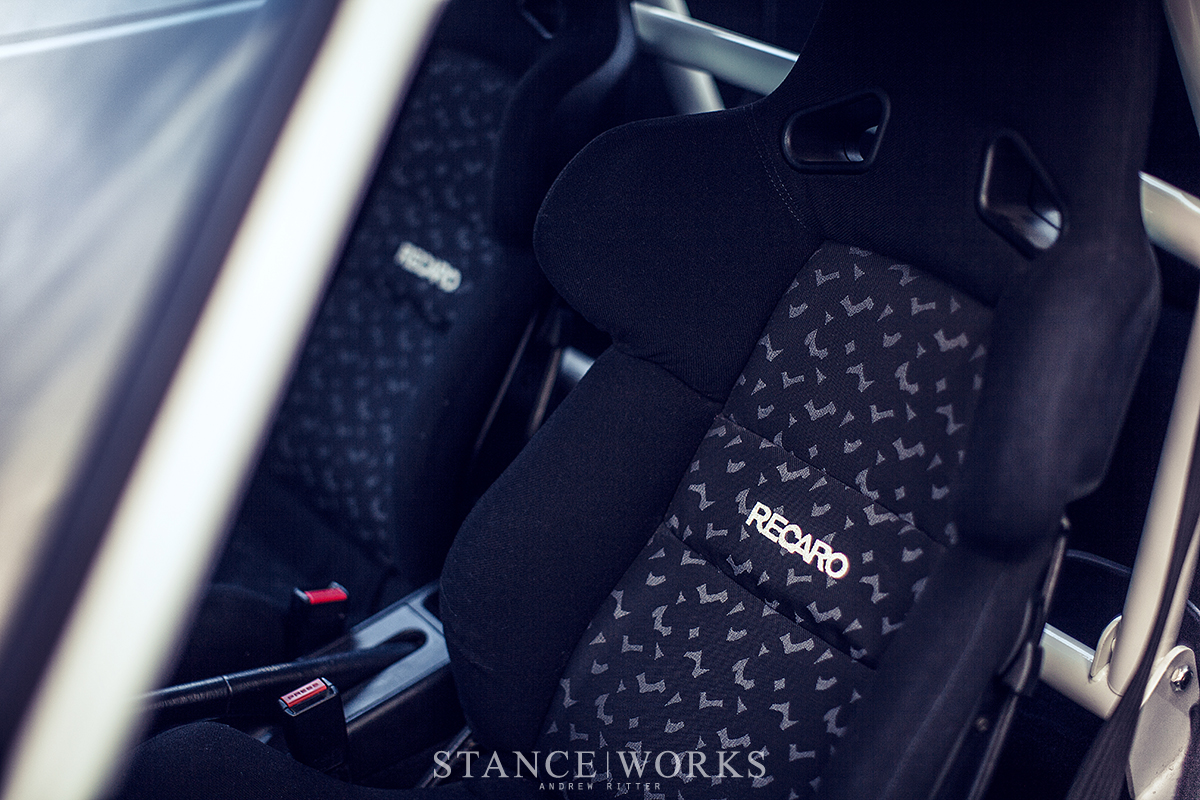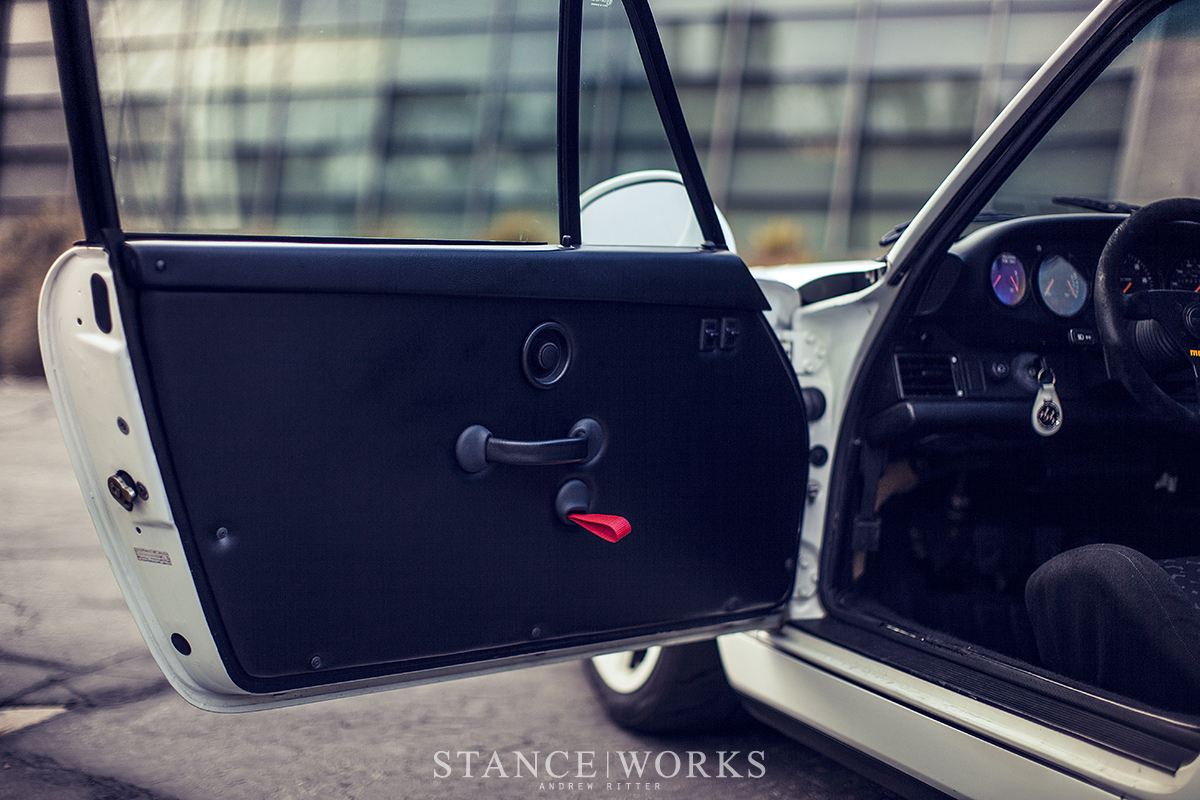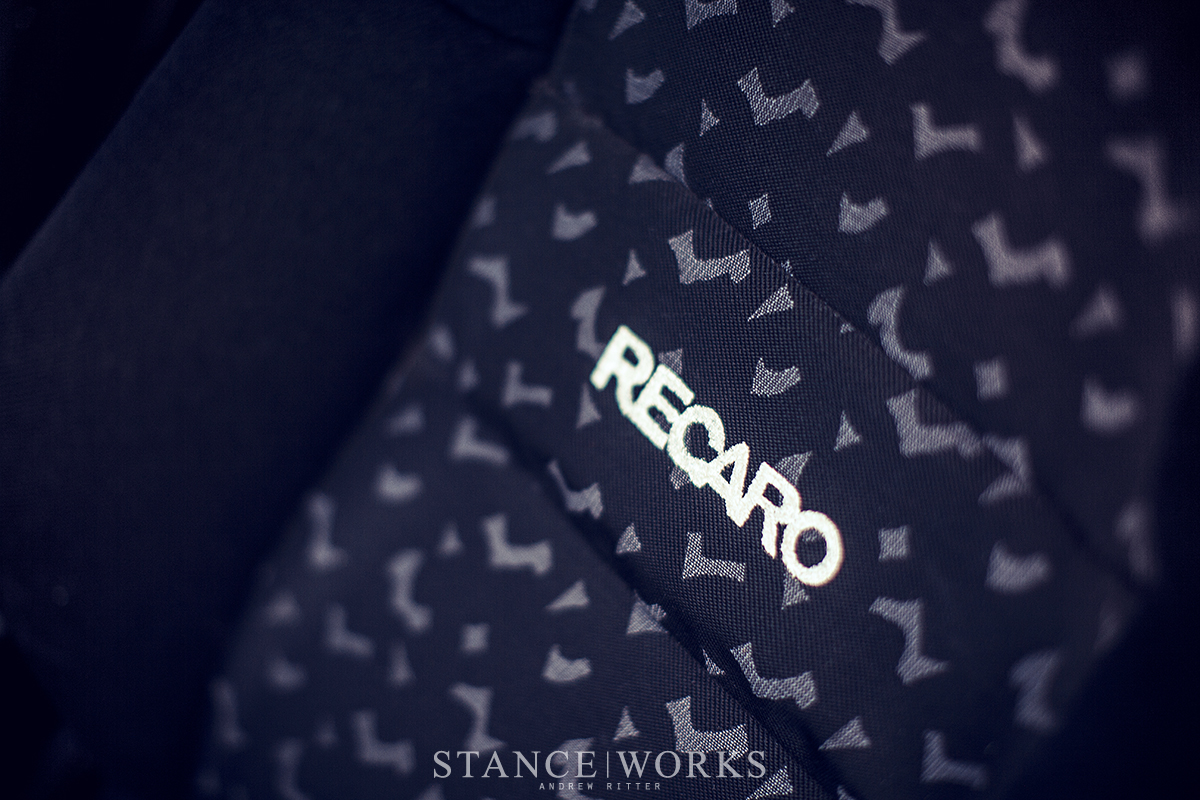 Mark sourced a euro rear bumper, as well as RS ducts, a RUF front spoiler, and H4 headlights to update the exterior some. Inside the car, an RS lightweight carpet was installed, paired with RS lightweight door cards, and capped with Recaro A8 seats. A Momo wheel and an FD Motorsports short shift kit aid the driving experience, and small mods like motor and trans mounts, as well as a Fabspeed exhaust, complete what some may even consider an OEM+ type of build… Modest, to say the least.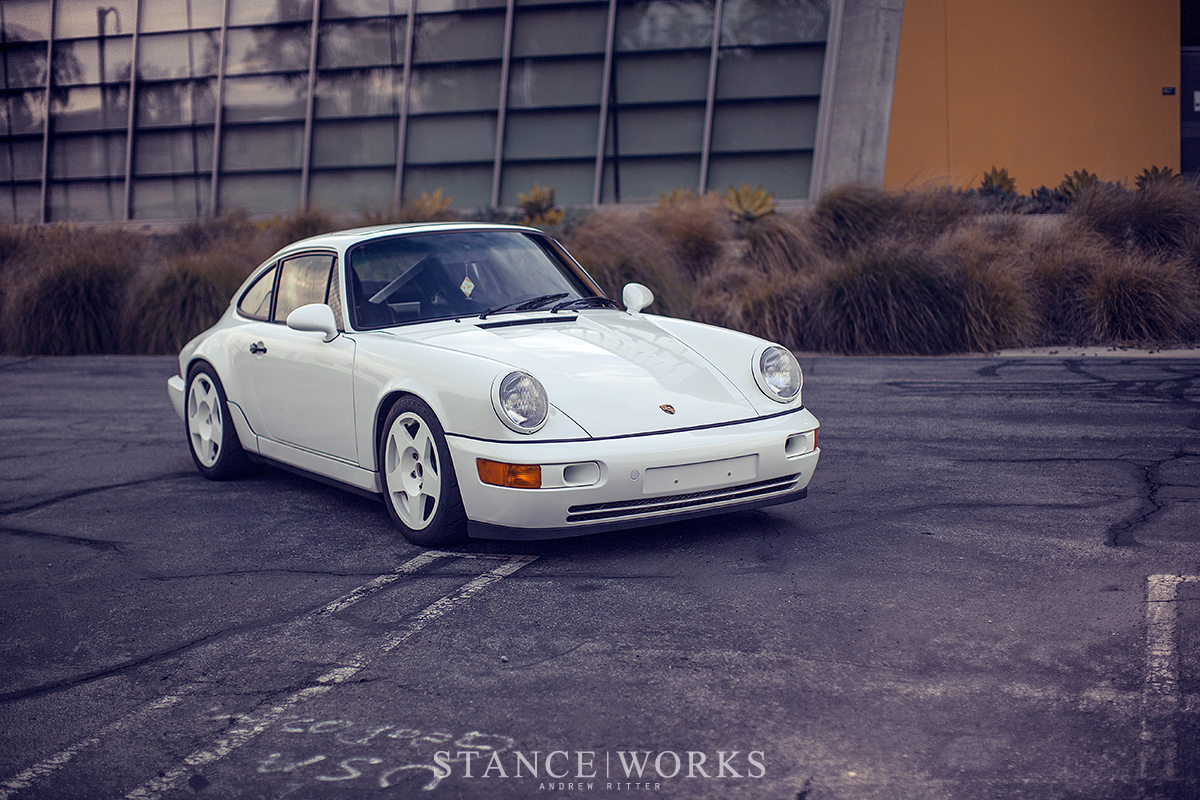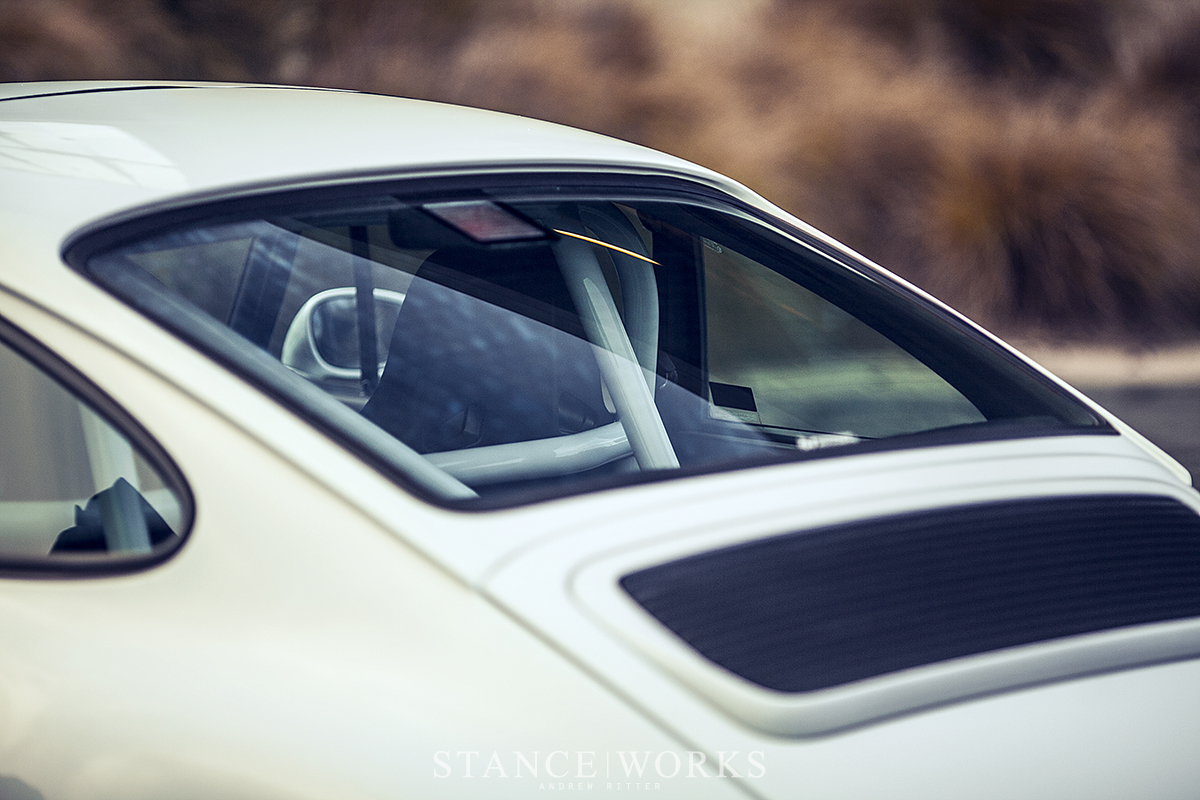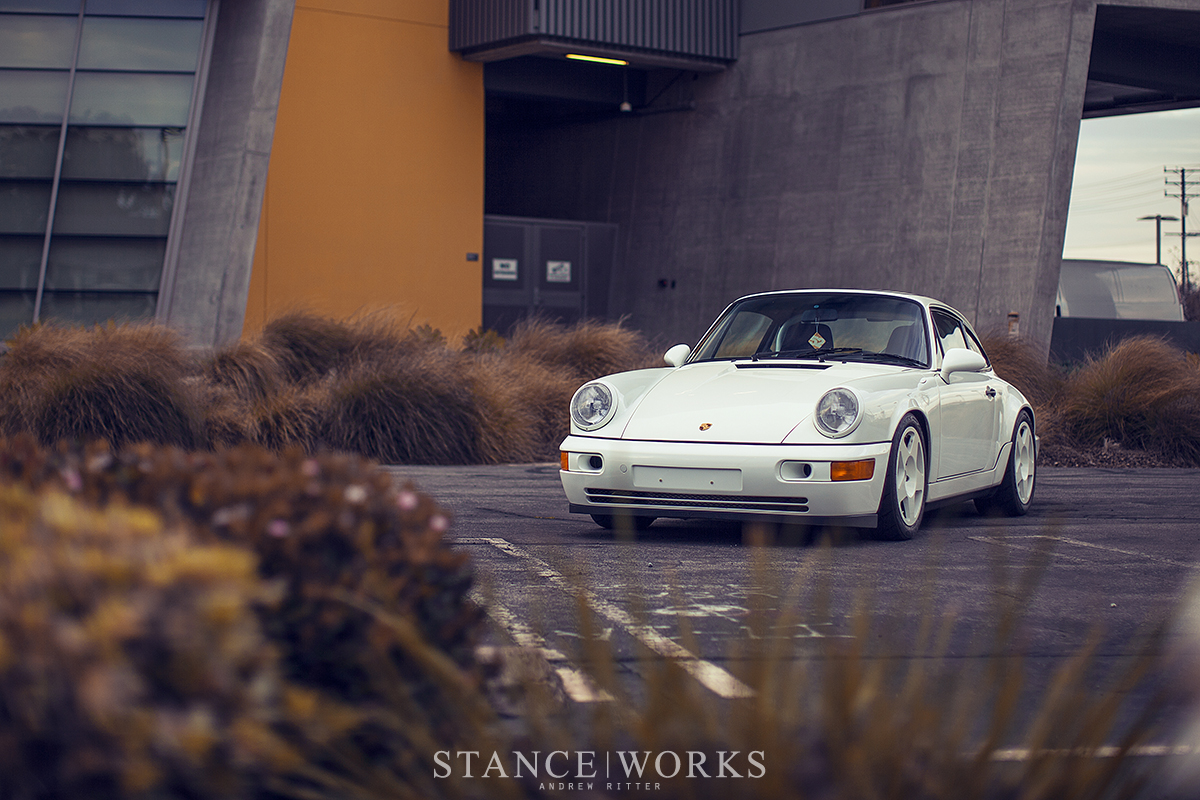 In all, it's a 911 for 911 fans, not needing wild style, ostentatious mods, or enormous fenders to woo the crowds. Instead, it holds its own, embracing all the characteristics that make a 911 special, with no frills.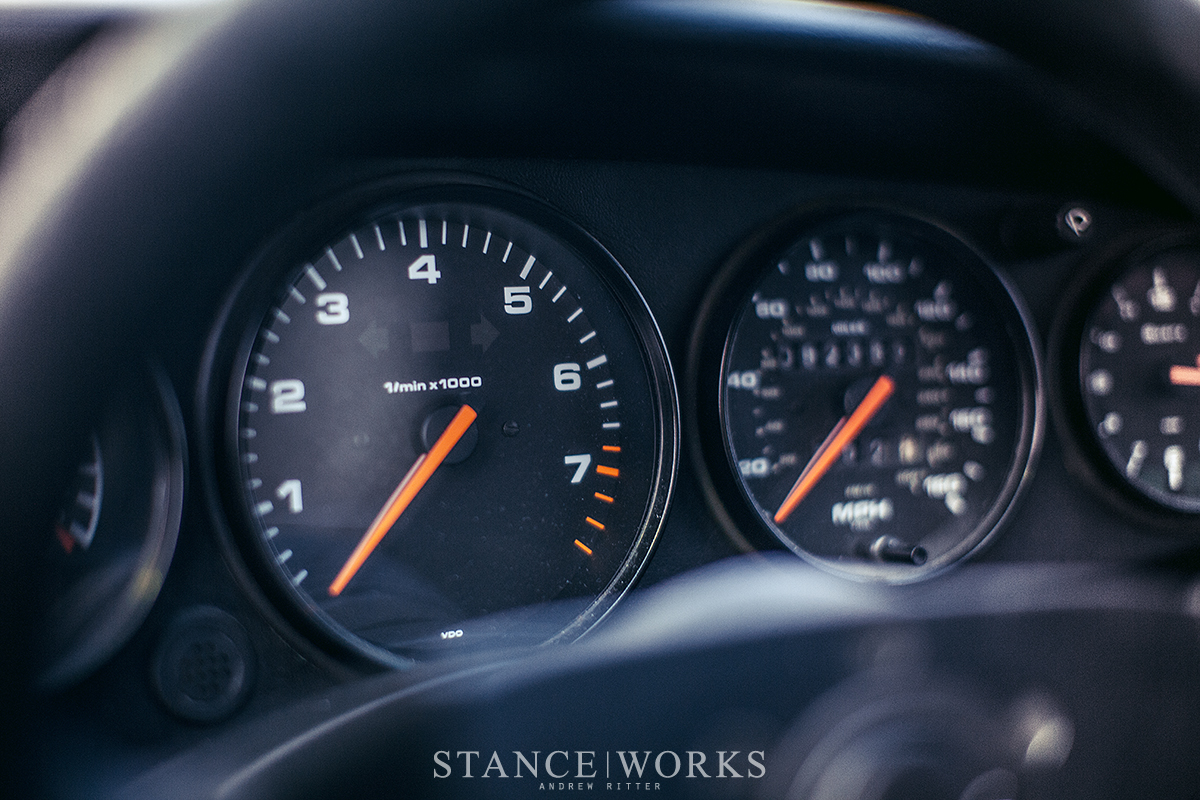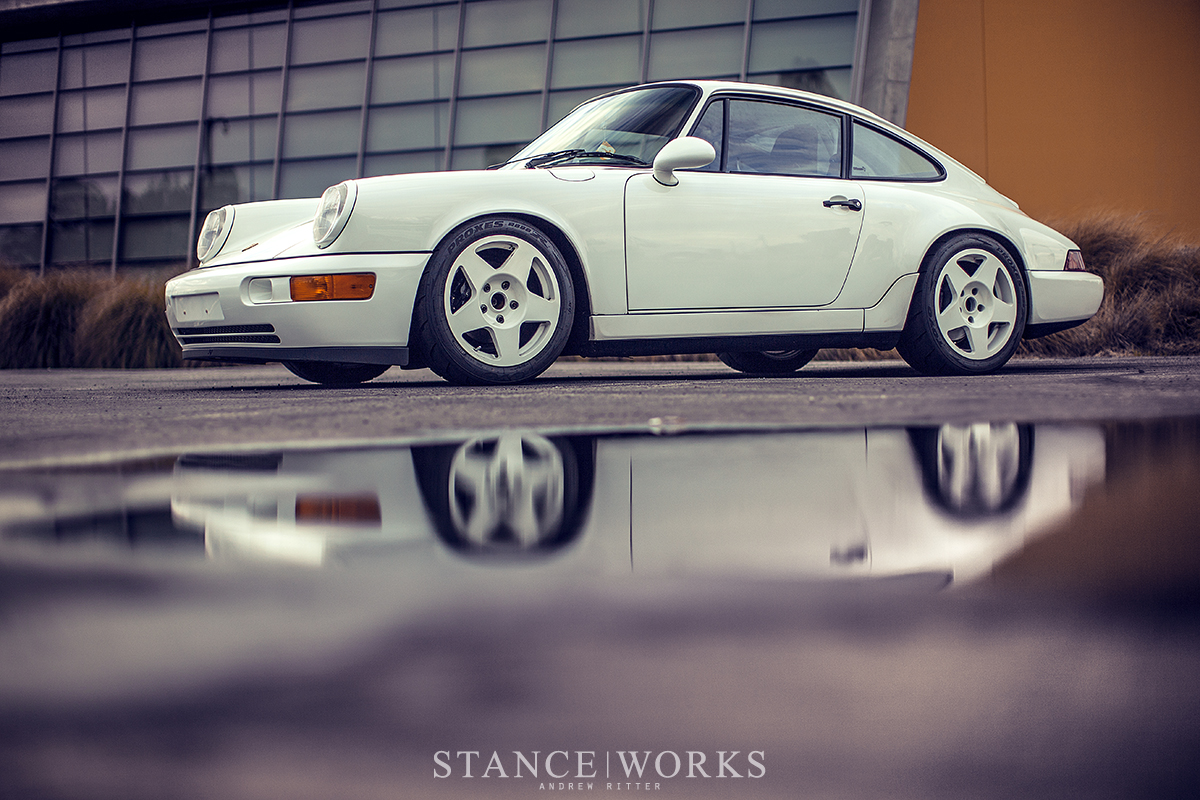 For better or worse, Mark has moved on, having sold the 911 to fund the other cars he's also dreamt of owning. The 911 wasn't an end-all, but simply a means to one. So with patience, we eagerly wait for what Mark turns out next.