Unless you're new to the StanceWorks homepage, chances are you've heard of Riley Stair. Aside form being one of StanceWorks's closest friends and supporters, he's also responsible for a number of notable builds, most of which have earned screen time here on the S|W homepage. There was 2015's most popular StanceWorks feature, his LS6-powered Datsun 260Z, and there was his Cummins-powered '49 Chevy 3100 pickup, built as a project between him and his father. He's perhaps most known, however, for his E28 535iS, which stands out from the crowd with its perfect black paint, beautiful BBS RS wheels, and the M60 V8 that sits under the hood, among a slew of other touches. The E28 matches his E34 540 6-speed daily driver to a T, sporting polished RSs, wonderful fitment, and deep, black paint. It's a reoccurring theme, obviously. What's not so obvious, however, is that this feature isn't about Riley or one of his builds. Instead, there's an old adage that says the apple doesn't fall far from the tree.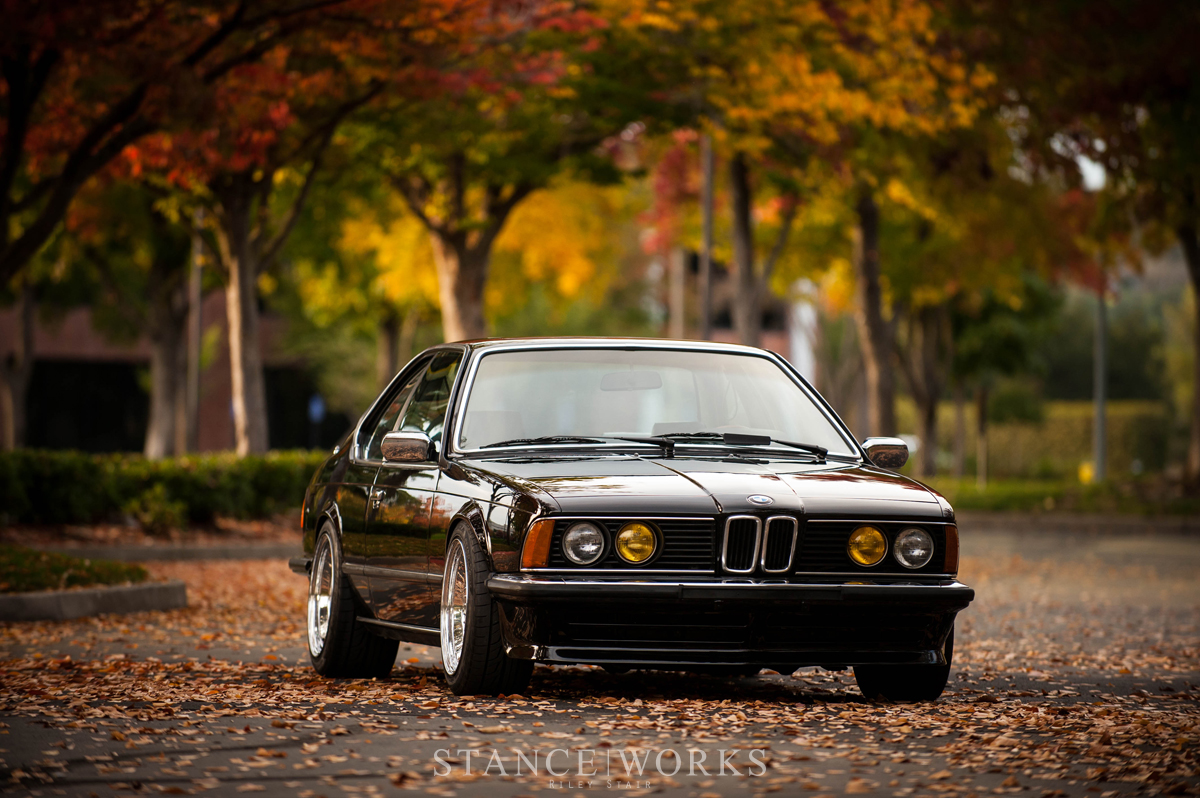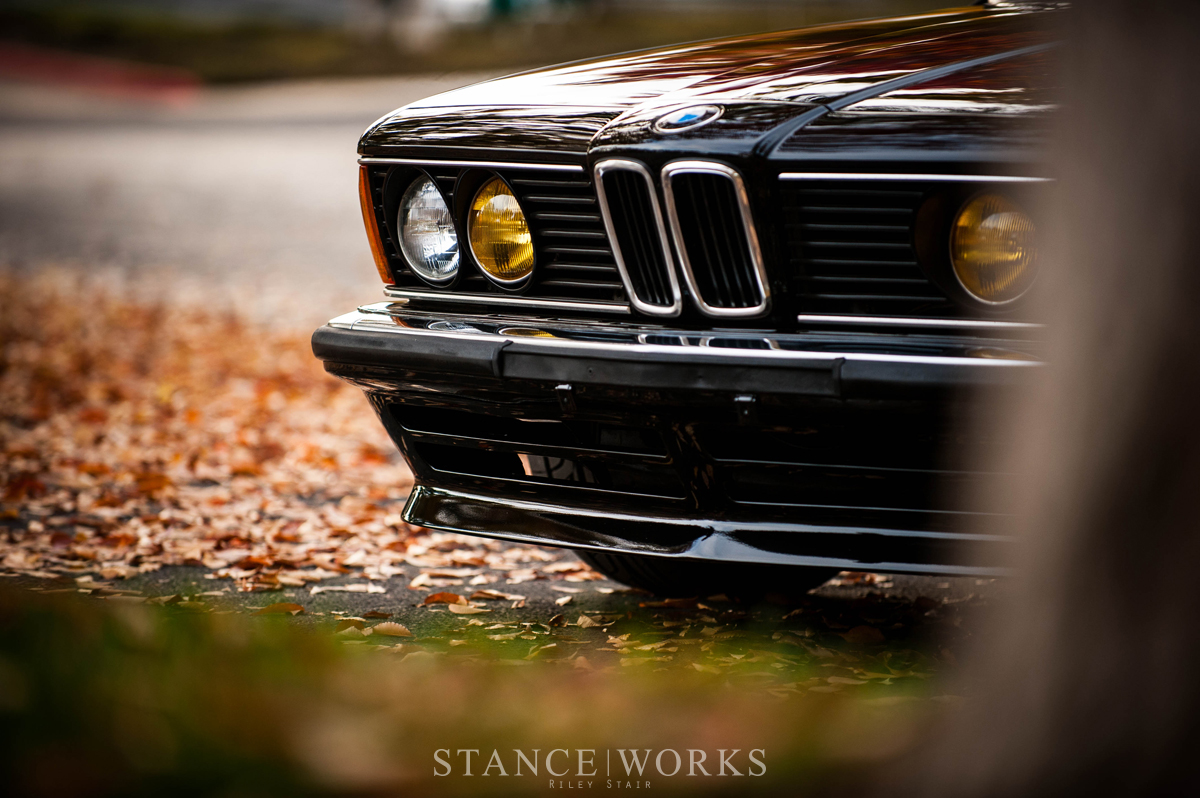 It almost seems like I've known Matt Stair – Riley's father – for quite some time now, through my close friendship with Riley himself, even though it was only recently that we finally met. Unabashedly referred to by Riley as his "best friend," the two share the kind of father-son relationship that dreams are made of. With years of wrenching side by side in the garage under their belt, the two pump out project cars, one after the other, and each better than the last. For the most part, though, Matt has sat back and watched as his son enjoys the final results… with some 6 vehicles of his own now, Riley seems to be hogging a bit too much driveway space… or at least that's my take. In any case, it was Matt's turn for a project of his own, and thus the two began the hunt for a black-on-black E24 in suitable condition for the start of a project.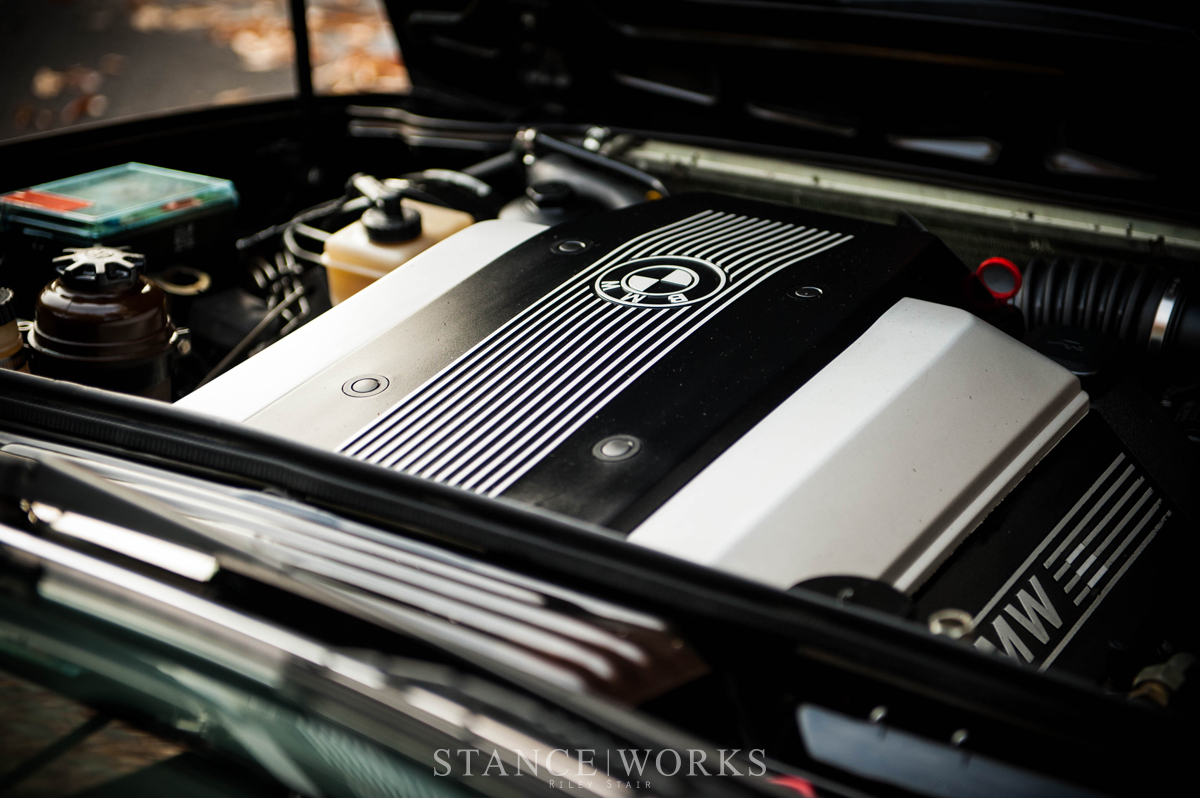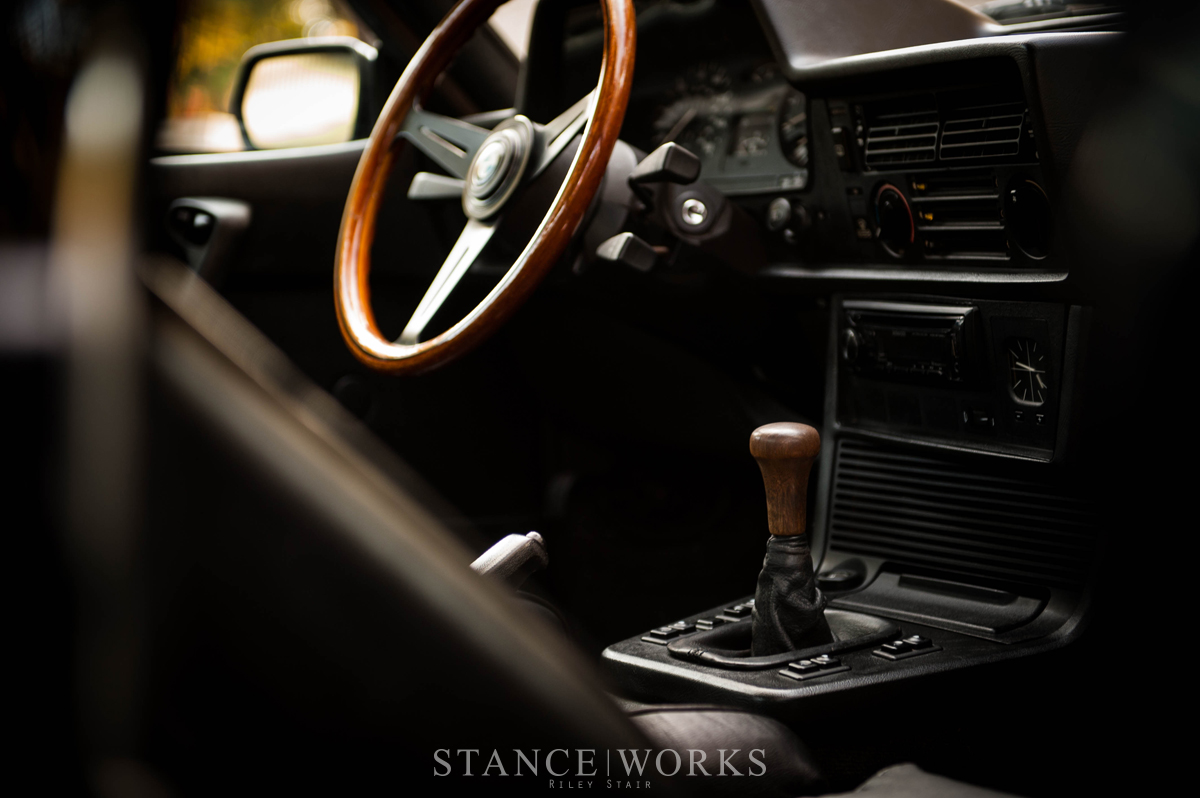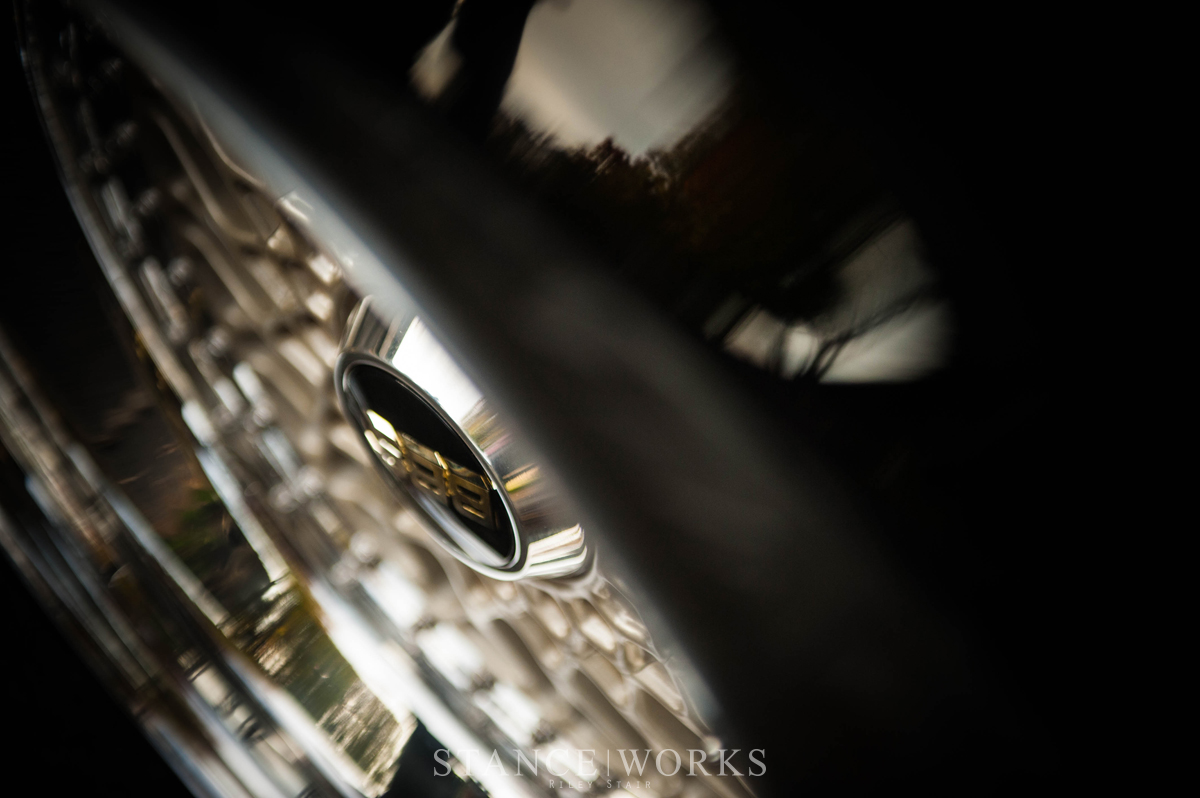 The Stair name is synonymous with quality when it comes to their builds, and finding the right E24 was far from a simple task. Any history of body damage quickly nixed potential donor cars from the list, and any signs of rust were a guaranteed deal-breaker. It took looking at a few cars before the right example surfaced: a 1985 635CSi, eager and ready to be torn apart.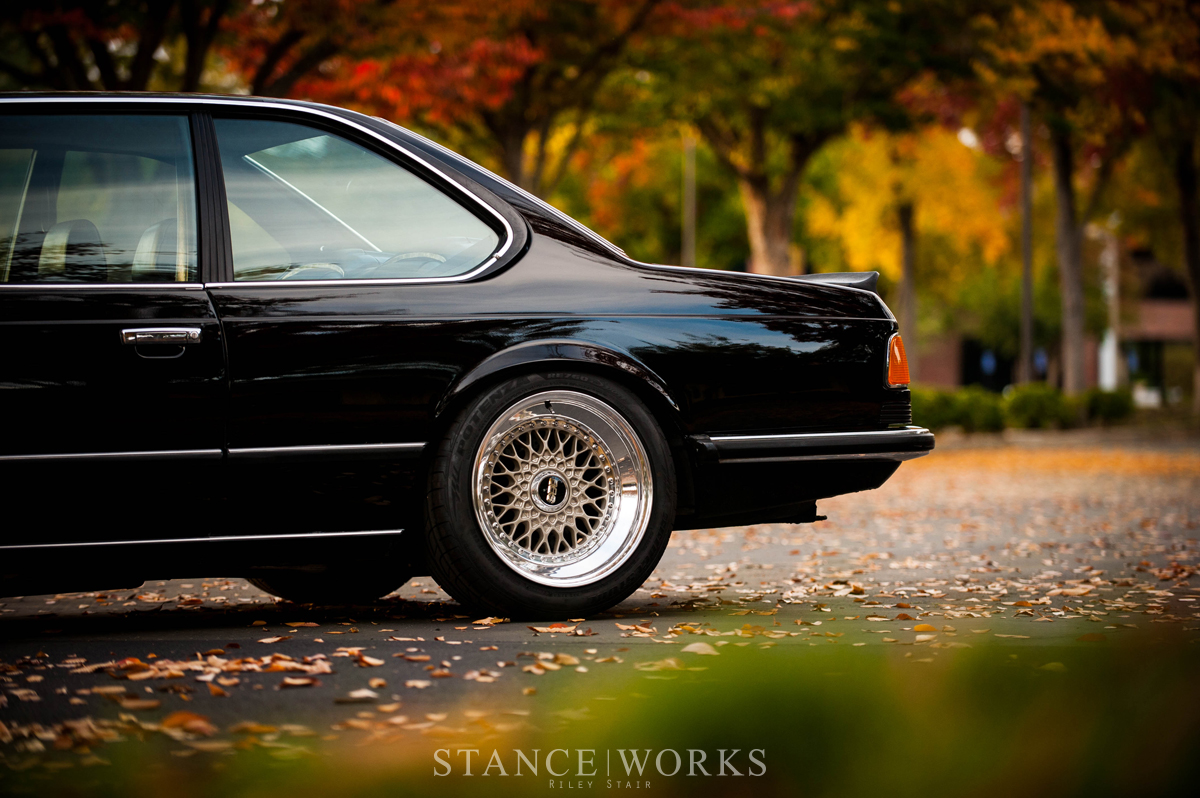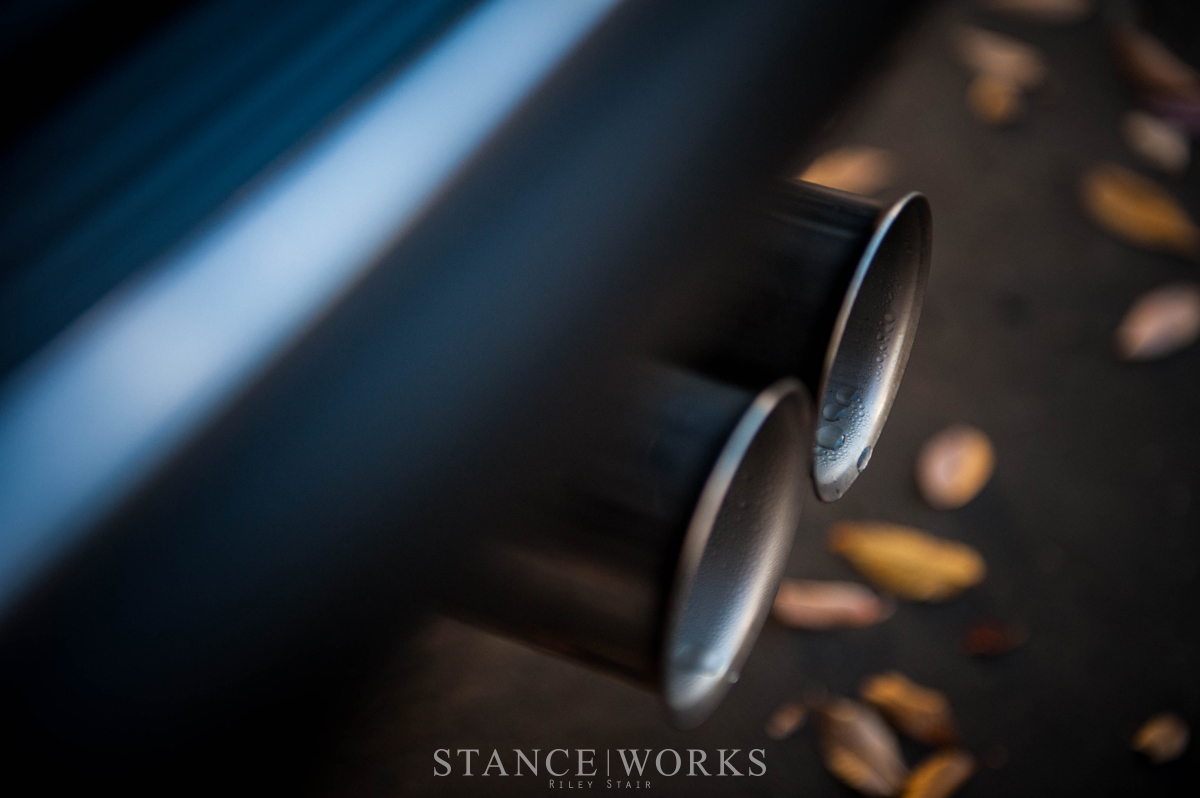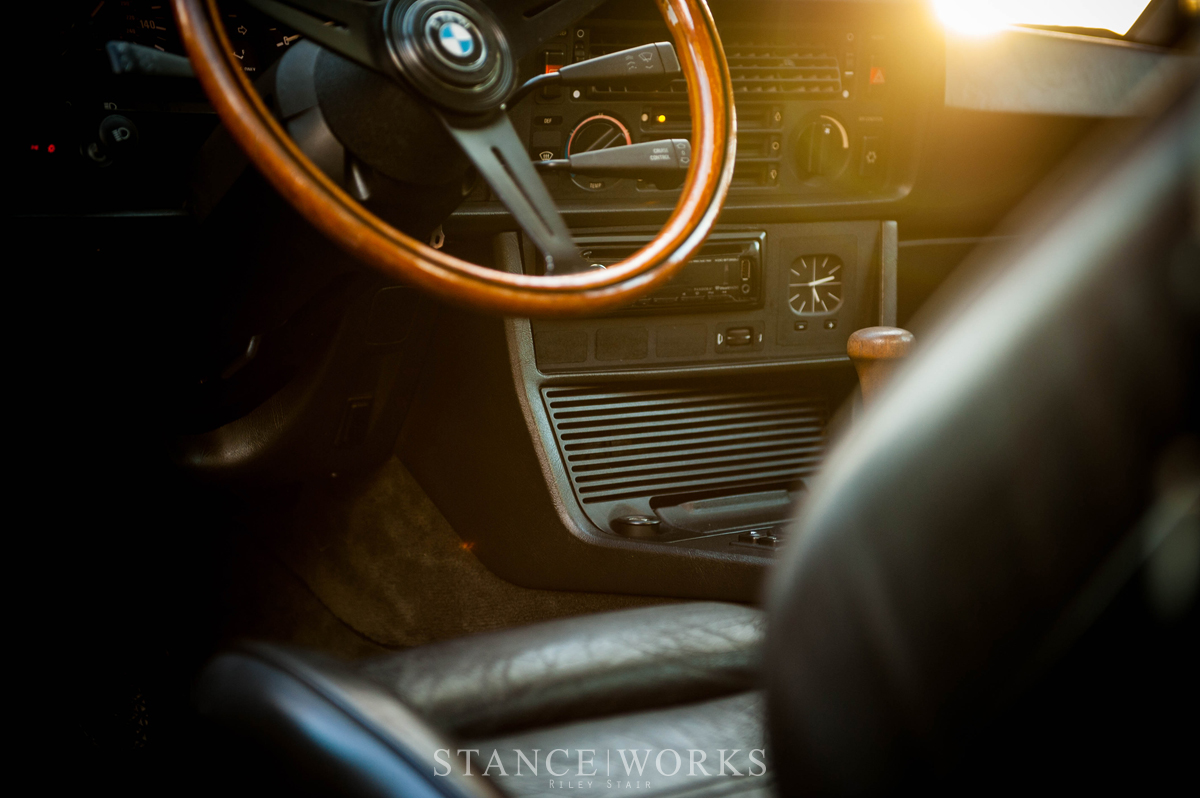 The Stair family recipe, or so it seems, is well-defined, and most of the legwork and problem solving had been accomplished during the build of Riley's own E28. Matt desired the same on-demand torque and drivability that the E28 offered, so an M60 V8 was sourced, as was the accompanying Getrag 420G 6-speed transmission. A number of tricks learned from the E28 install were used to bring the E24 to life, but it wasn't without its hiccups: the engine was installed and removed more than a half-dozen times before it officially mounted to its final resting place, due to the slight differences between chassis. Wiring, on the other hand, was a 1-to-1 copy, and went without a hitch.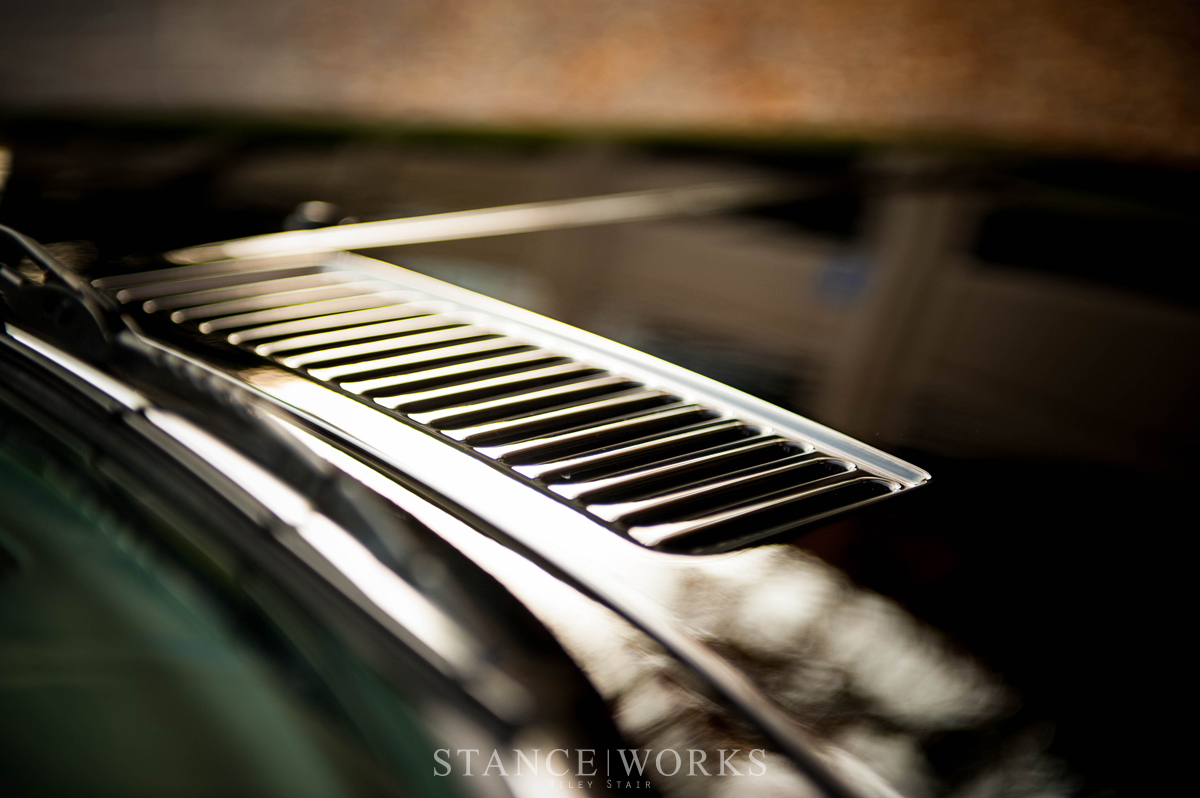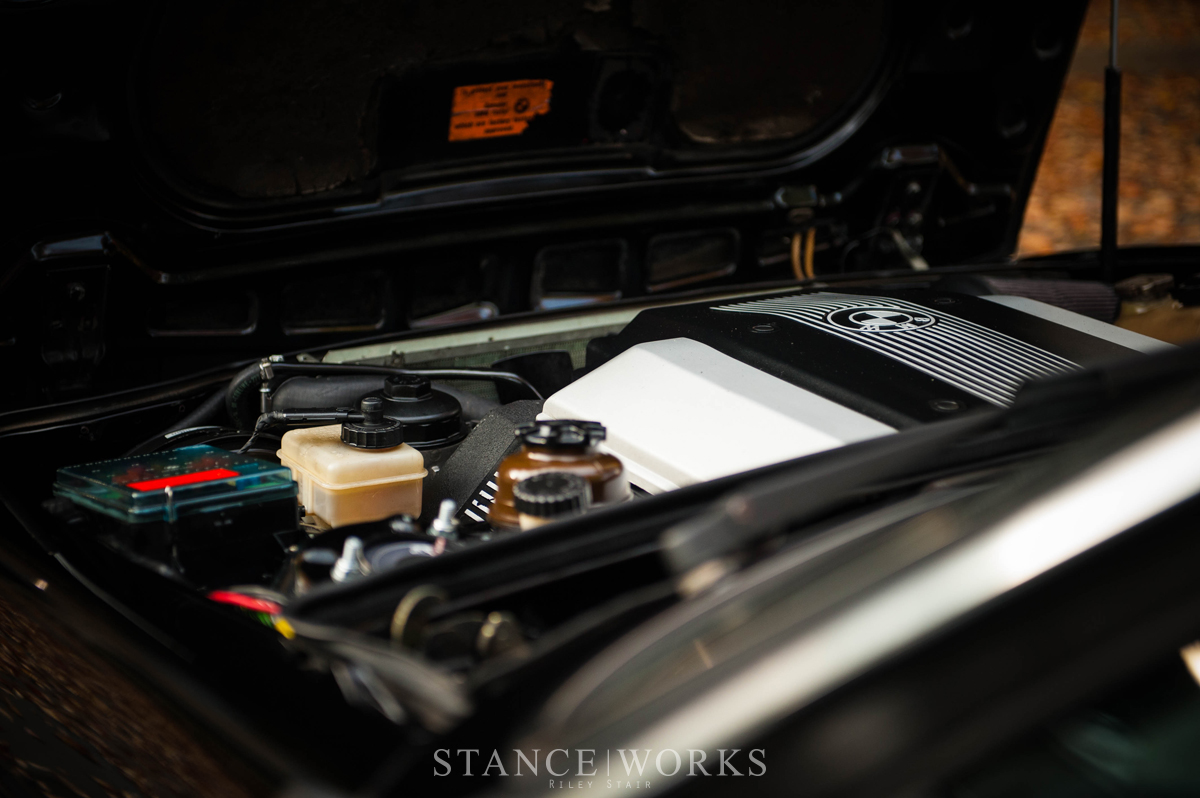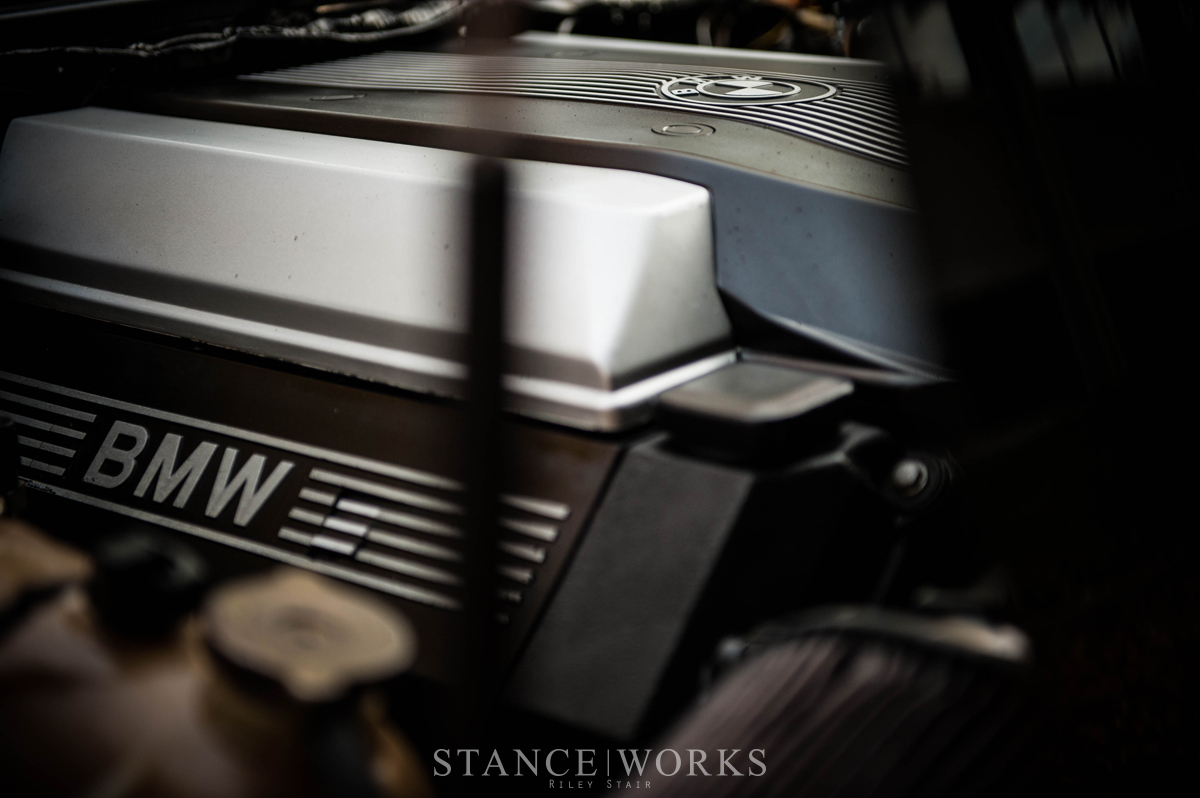 With the motor nestled within the engine bay, accessories like an E34 remote brake booster were fitted and the swap was wrapped up, allowing the duo to move on to the car's suspension and wheel combo. As he always does with his own cars, Riley pushed his father towards Ground Control coilovers and camber plates, yielding a sporty, solid, and well-handling ride with the necessary adjustments needed to fine-tune the setup. Supporting the car is a set of beautiful, fully-polished BBS RS 005s, up-stepped to measure 17×9 in the front and 17×10 in the rear, and wrapping them is a set of Bridgestone Potenzas in 235/45 and 265/40, respectively.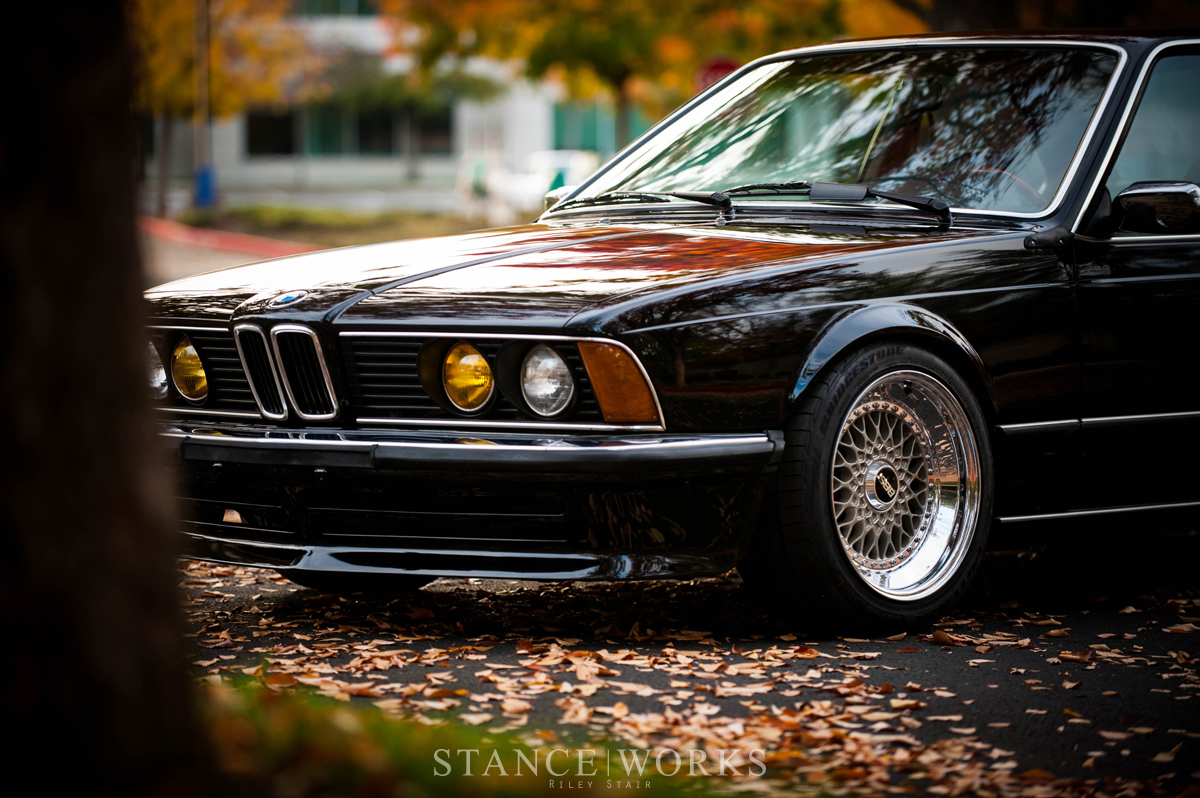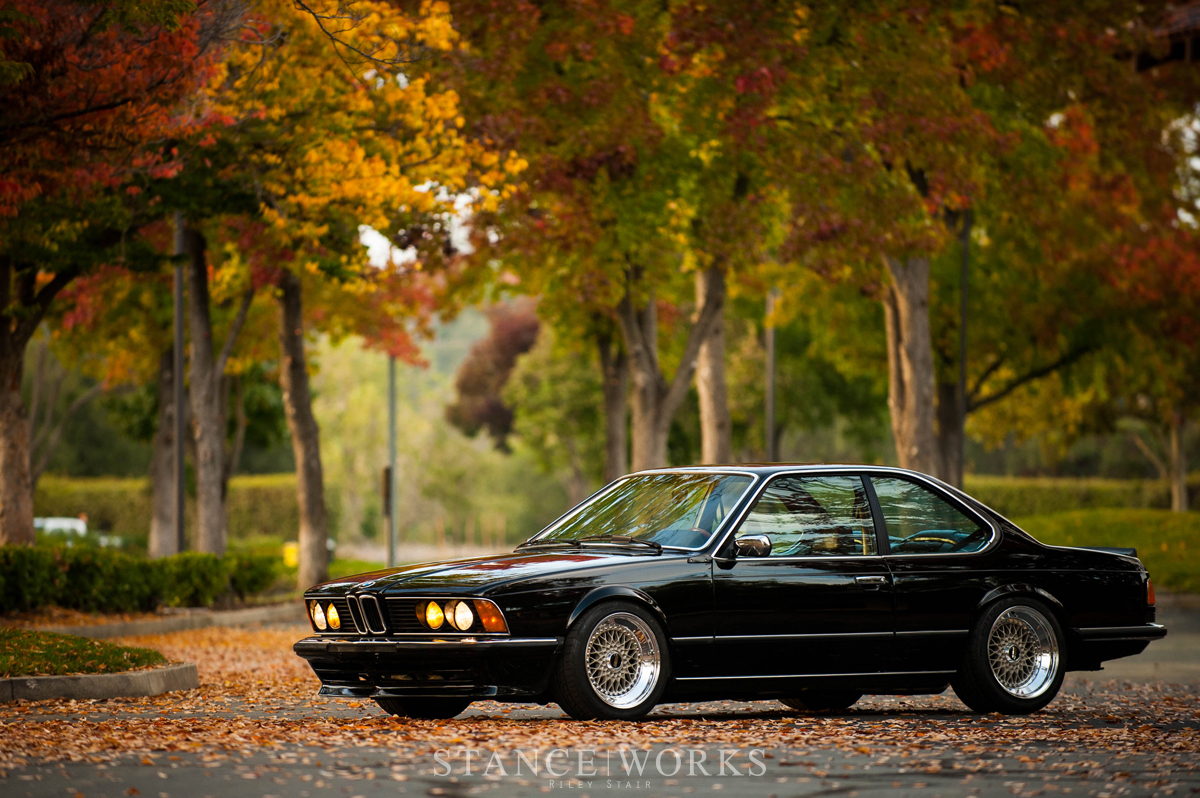 Inside the car, most components remain original and in incredible shape. A crack-free dashboard was swapped in, as were fresh rear speaker pods, which tend to degrade rapidly under the hot sun. A Nardi wheel was installed to compliment the interior with a period-correct touch of sportiness and class, and everything else was left as it should be. A "don't fix what ain't broke" mentality was embraced; bits and pieces show 30 years of earned age.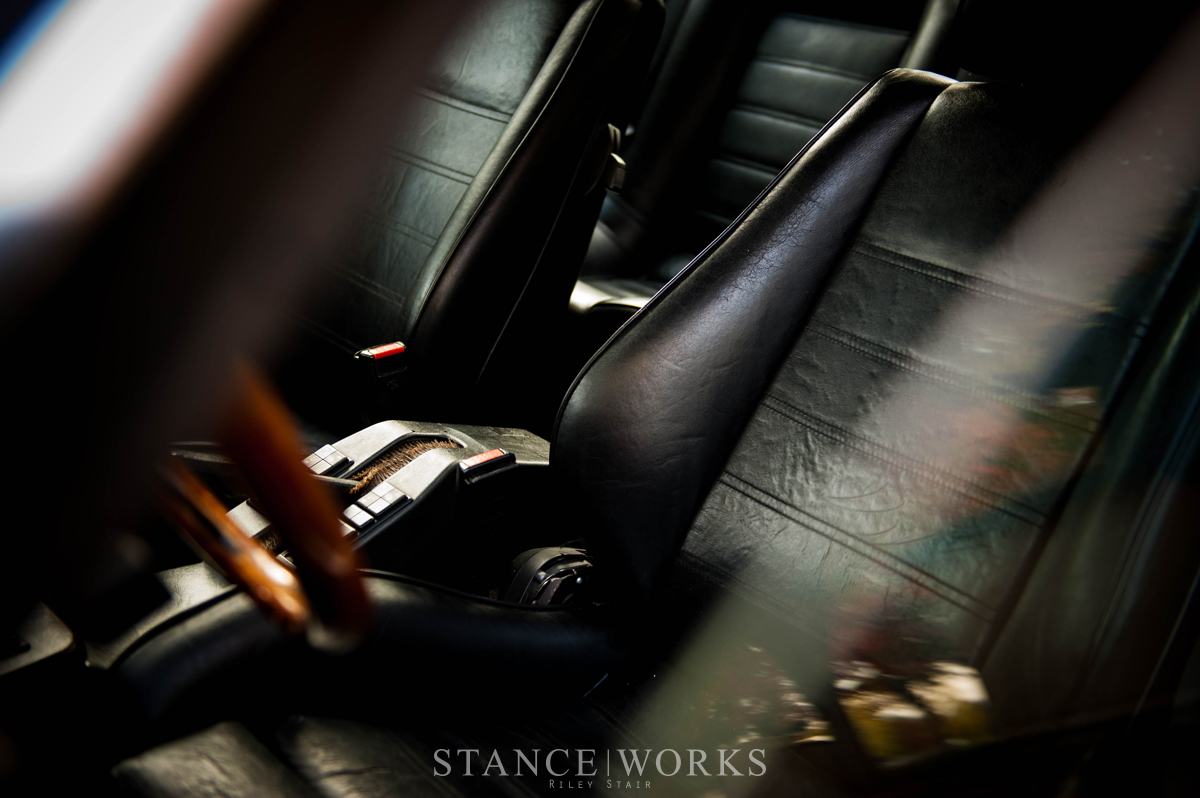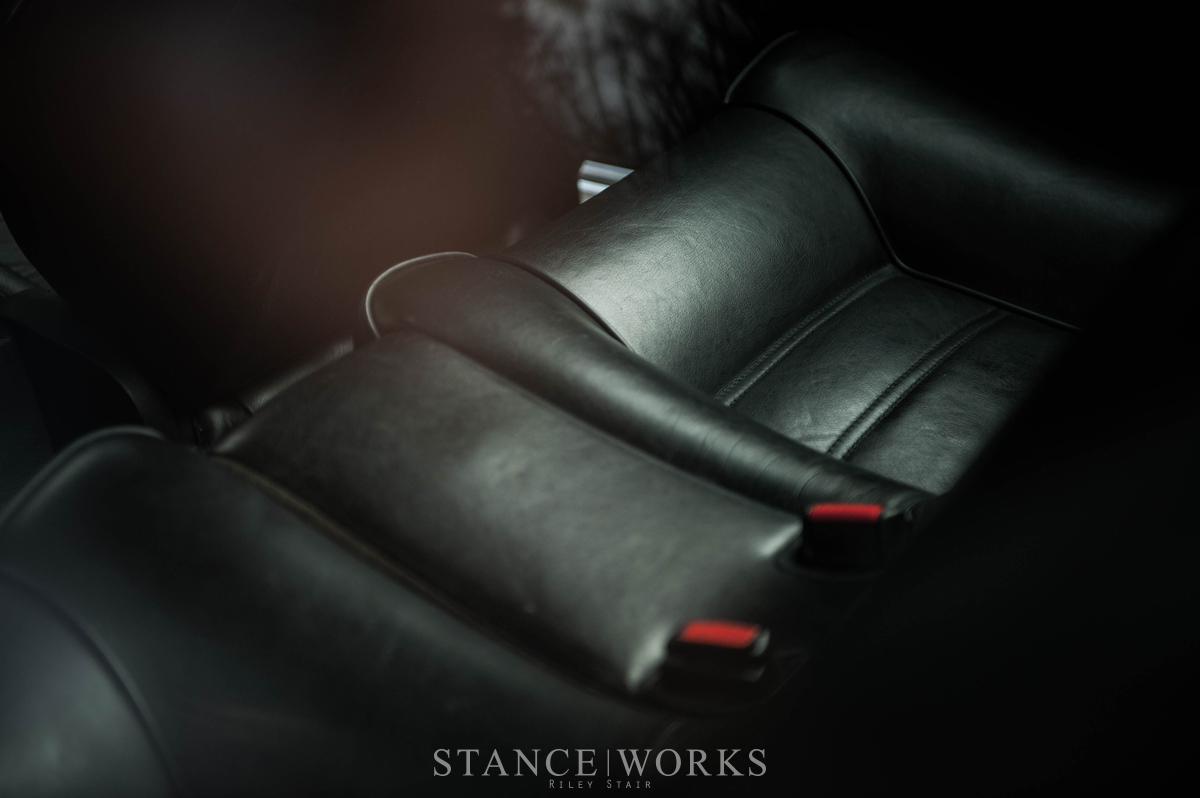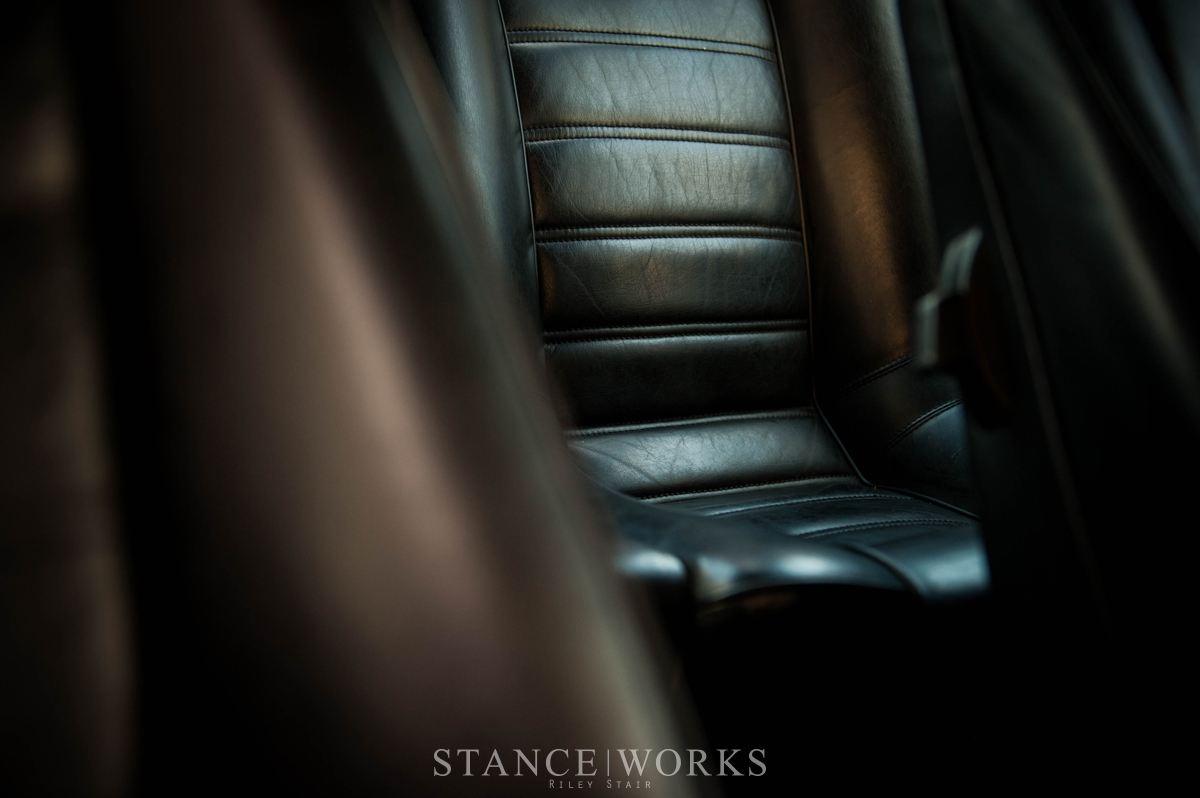 The build itself was carried out in record time, and now represents Matt's own prize from the hard work he and his son put forth in the garage. When parked outside, their collection of cars makes for a driveway that matches from afar, spanning a few eras of BMW's vehicles while exhibiting a style that is clearly timeless. And if it weren't for the fact that Riley's E39 is white, it too would fit the part, sitting atop a set of aggressively-fitted RSs of its own. We could say we're anxious to know what comes next, and typically that includes more than just a make and model… but for once, I think it's safe to say we know what comes next aesthetically… it's just a matter of guessing which BMW Matt and Riley will pick up next.