As of late, each new Daily Grind has proved better than the last: new projects, a clean shop, and fun adventures have made for some of our favorite bits of content in the past few months. Rarely are we given the chance to share what goes on behind the SW shop door, and only occasionally is the day-to-day at StanceWorks given the "full feature" treatment; however, every Daily Grind piece in recent months has seemed to introduce something we love above all else: new vehicles to the ever-growing StanceWorks fleet. This time, much to our surprise, things are no different.
If you own a fleet, this fleet wraps company can put your logo, vibrant colors, beautiful imagery, or whatever message you want to circulate to customers across the nation or your specific region.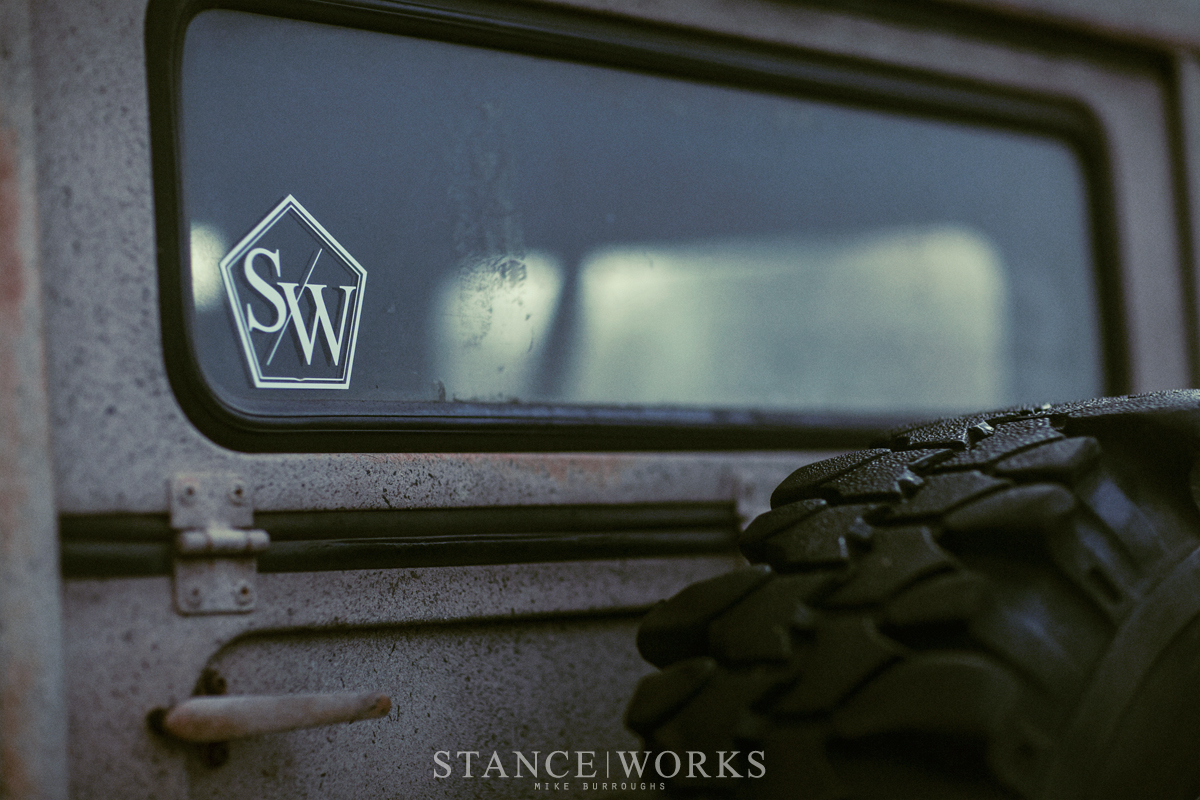 A lot has happened in the two months since our last "DG" update, and most noteworthy of all was the theft of the StanceWorks Project FJ62 Land Cruiser. Over the past year, the truck had evolved from bone-stock to rather capable, and just days before disappearing, a new double-swingout rear bumper was fitted, transforming the truck more than any stage prior. With the value of Land Cruisers climbing, it was hard to question anyone's motives for stealing it, although questioning their morals was a different conundrum all together.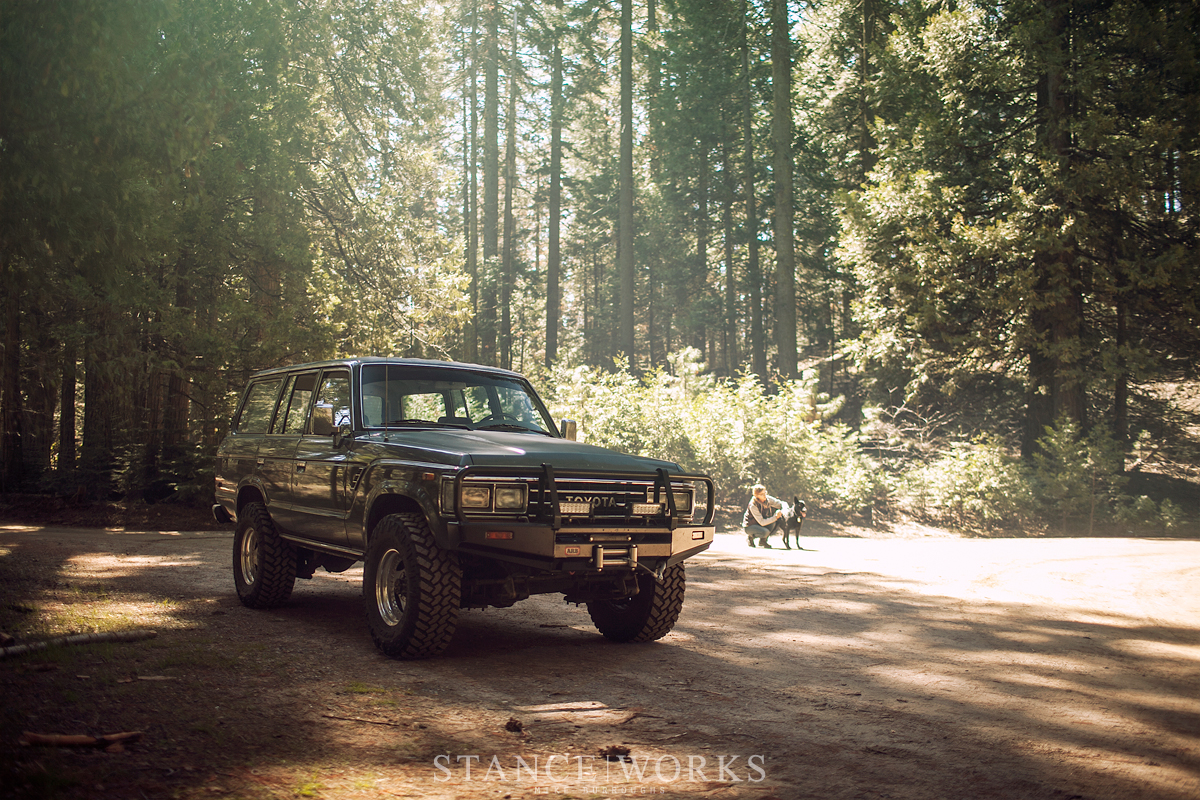 With the Toyota community insisting the truck was likely across the border, and with no signs from the police, it was only a few days without a truck before I knew things had to change. With no car to drive, and no way to continue building off-road content, I began the hunt for a replacement truck. Buying another FJ62 seemed to be a "salt on the wound" scenario, forcing me to spend a lot of money just to get back to where I was before, so I turned to other Land Cruisers for replacement. My heart went straight for the iconic FJ40.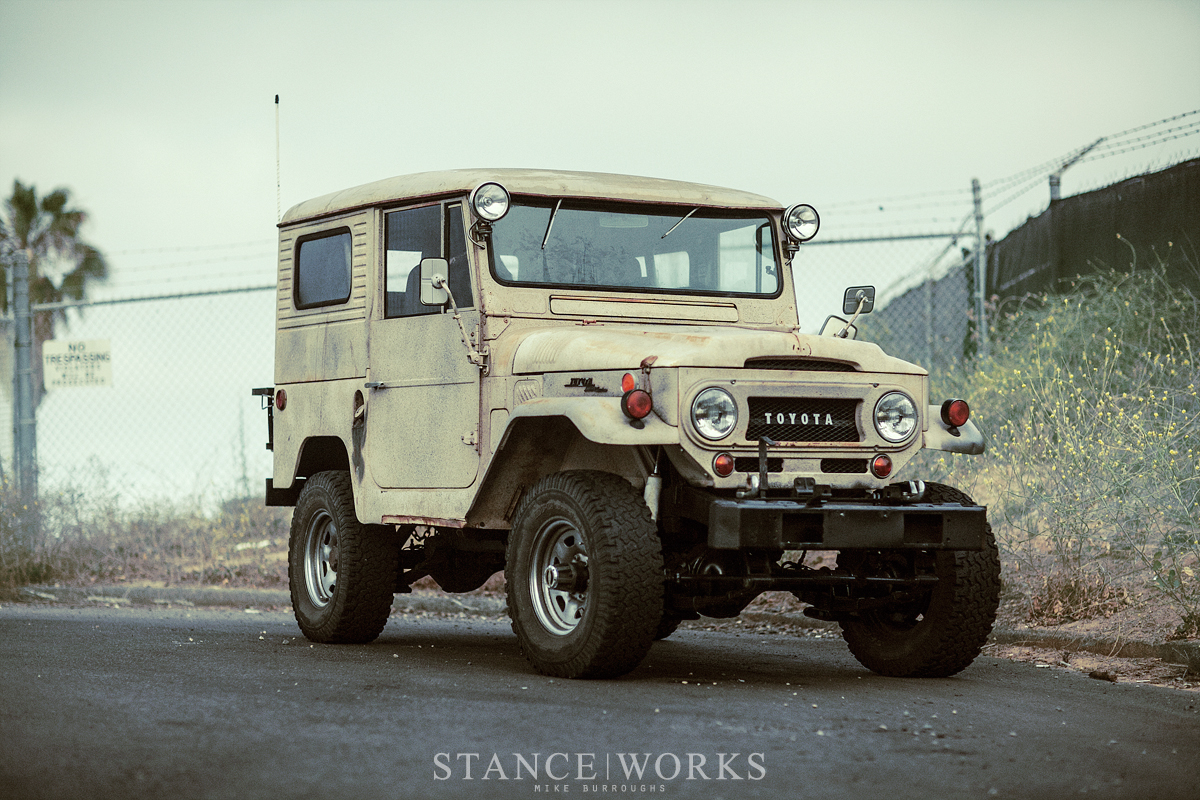 After a bit of hunting, I settled on a local example, a 1965 SBC-swapped hardtop from Los Angeles. The seller didn't know a thing about the truck, having bought it several years ago only to let it sit. After an underwhelming but promising test drive, we agreed on a price, and I drove it back to our shop in Orange County. After diving in a bit, it's clear she's rust free, and equipped with a few goodies, like a split gearbox and mechanical locking differentials. The paint and patina fit my style and tastes to a T.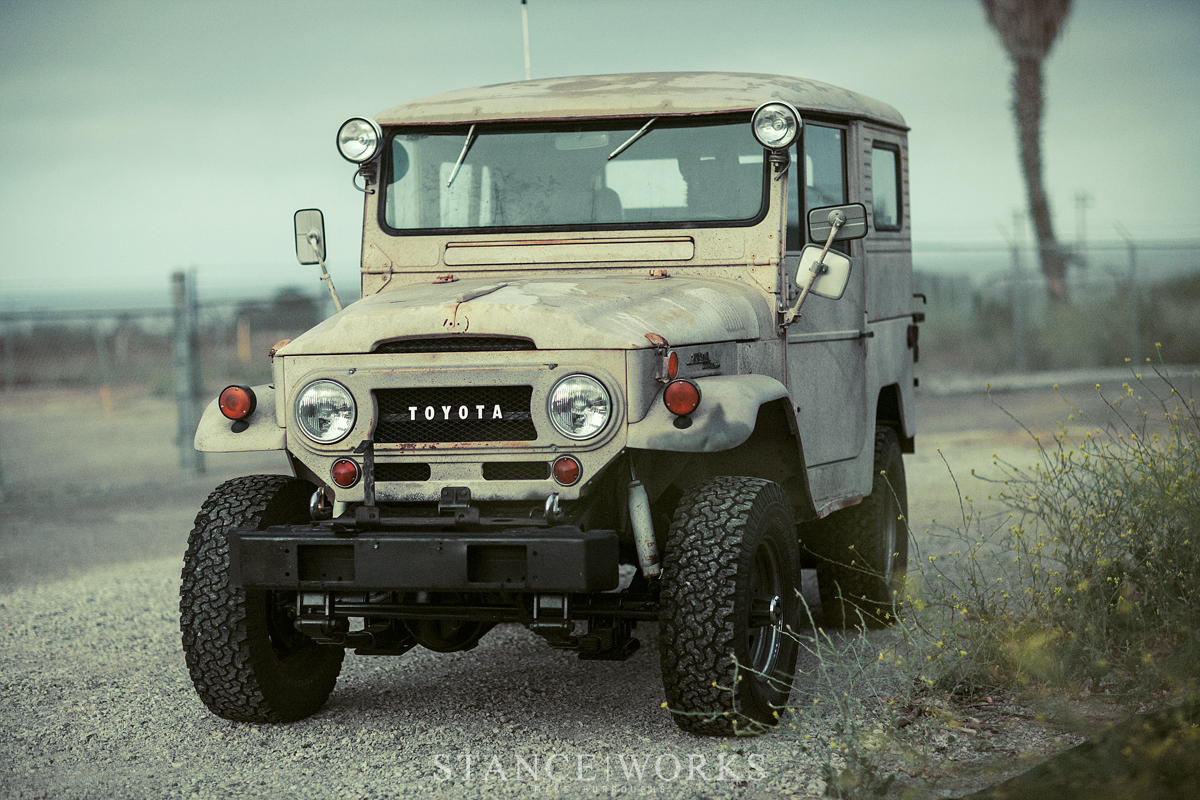 Little did I expect that a few short weeks later, my truck would be found, although stripped of everything worth while, short of the four wheels and tires it sat on. The bumpers, lights, winch, and more were stripped, leaving the FJ62 in sad shape. It was a bitter-sweet moment to be reunited, and needless to say, I couldn't be happier to have it back. I've yet to decide if having two project Land Cruisers is a blessing or a curse.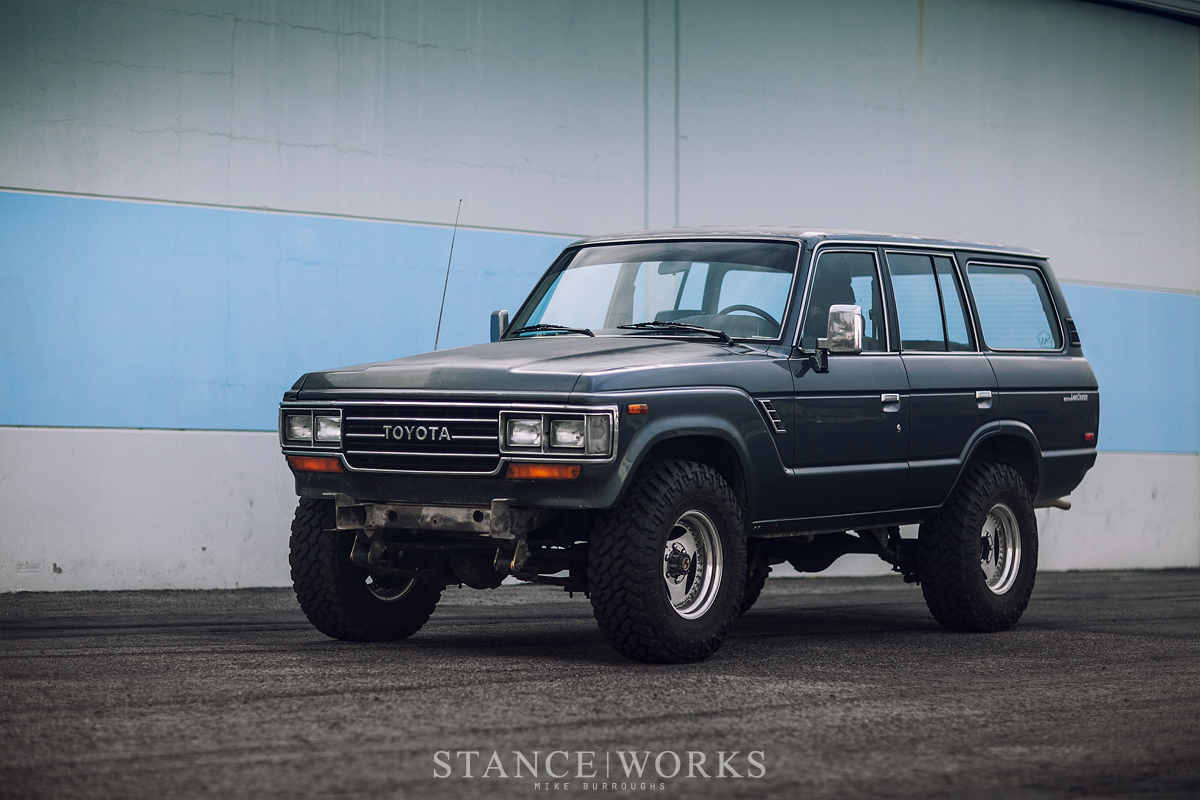 Trucks seem to have been having little luck around the SW shop as of late – Andrew's Montero is down and out for the time being, undergoing a headgasket replacement as part of a witch hunt for a hand full of problems. Here's hoping come week's end that it'll be back on the road and trail ready with a new ARB lift kit.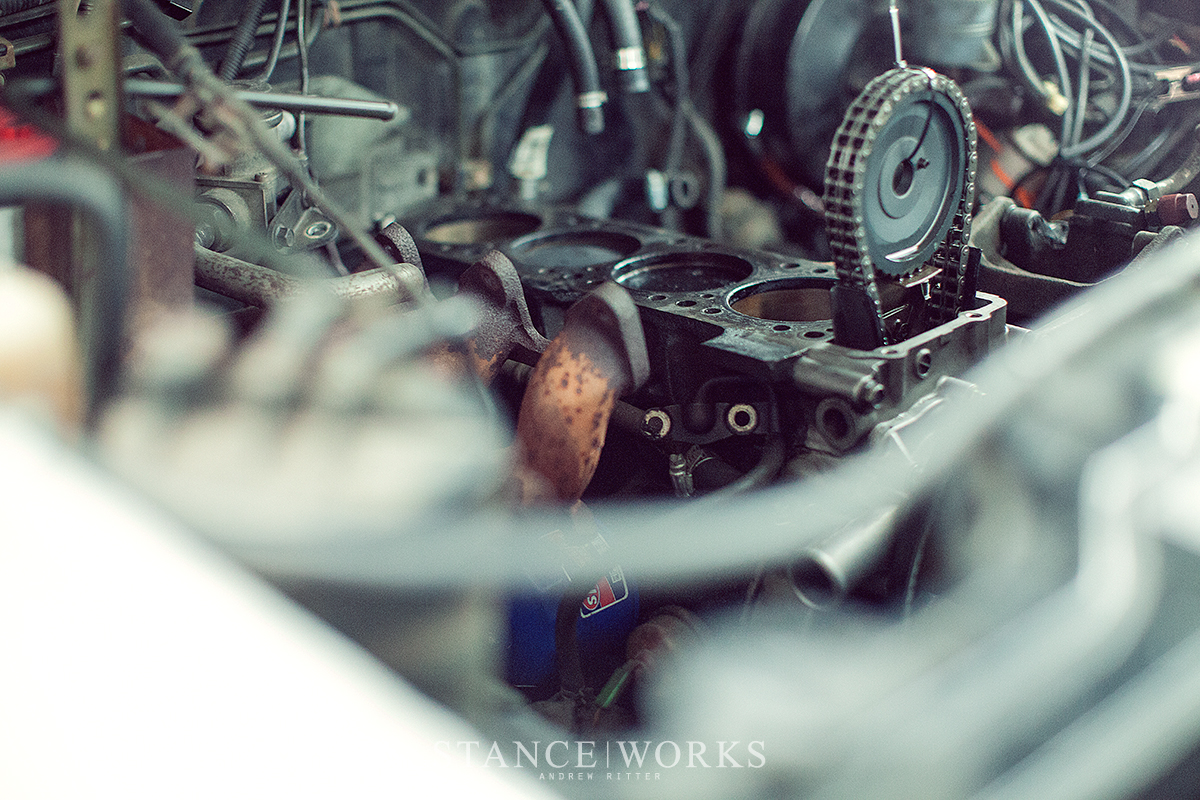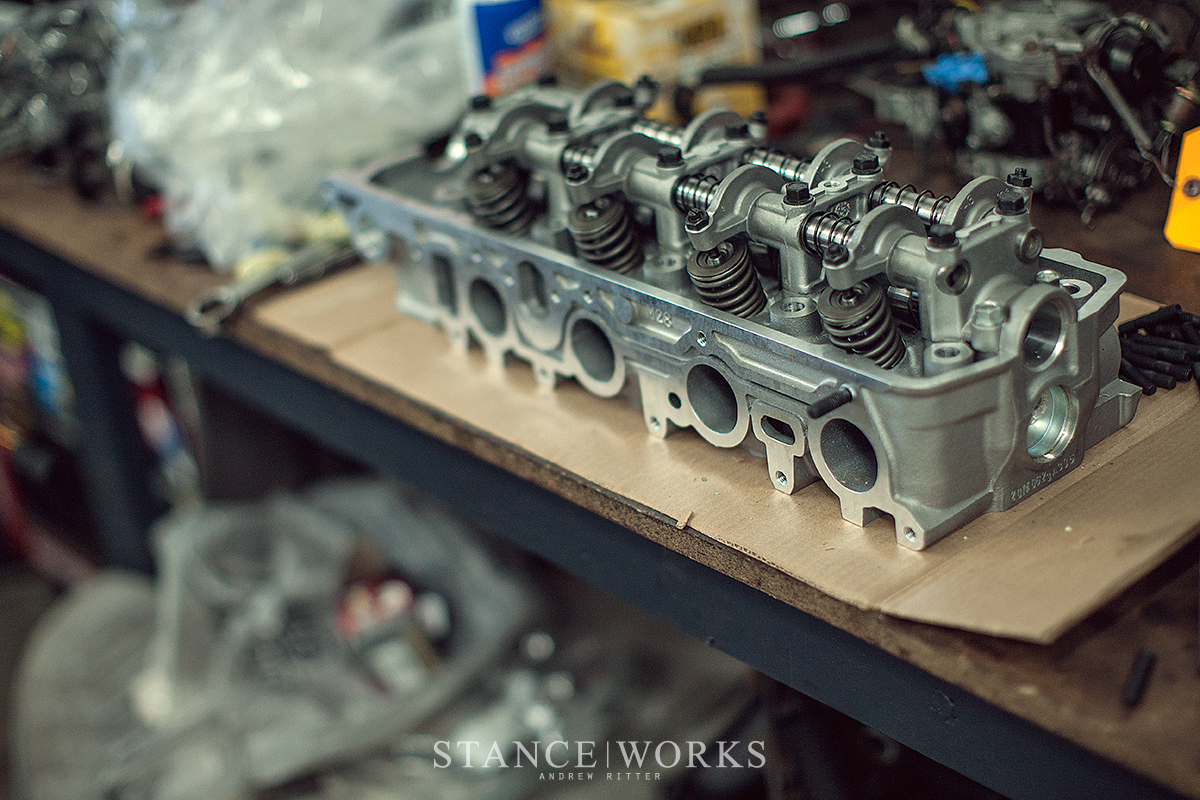 Adding to the SW fleet further is my recent acquisition of yet another E28 – a donor car for the project M5. I found this particular car in Florida, during our trip for Amelia Island. While at first glance it may not appear all too special, it's got what counts on the inside. A previous owner used a wrecked E28 M5 to convert every component of this car, meaning its driveline, running gear, and interior are all M5-spec, including the black headliner. While it pains me to tear such a nice car apart, it'll make a great donor for the M5 later this summer.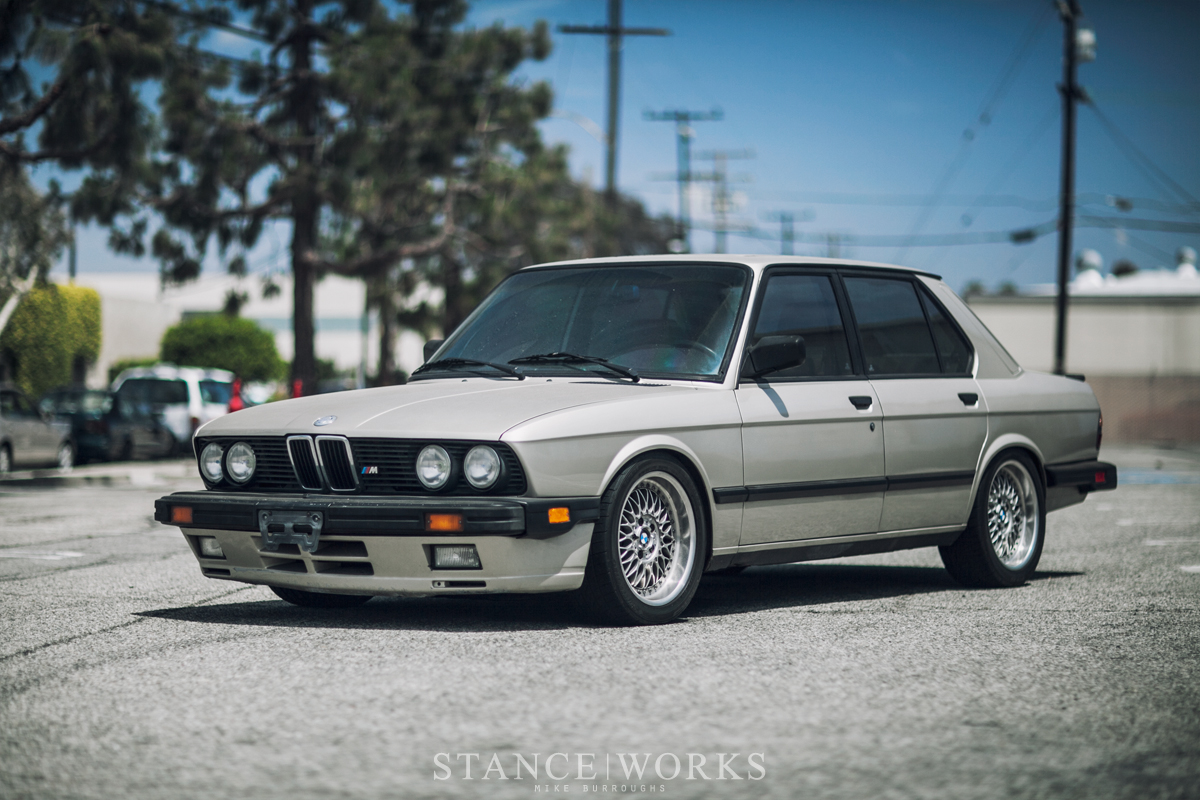 There's also been blood spilled at the SW HQ recently, or at least nearby. Perhaps that's lending a bit too much dramatic imagery… But nevertheless, our friend and SW family member Seb Peek is on a trip to the US with the SW HAIC (Head Aussie In Charge), Oxer. To celebrate his arrival, he wasted no time heading to Transitions Tattoo. His ink of choice? The SW Pentagon, joining the ranks along with Ox and several others.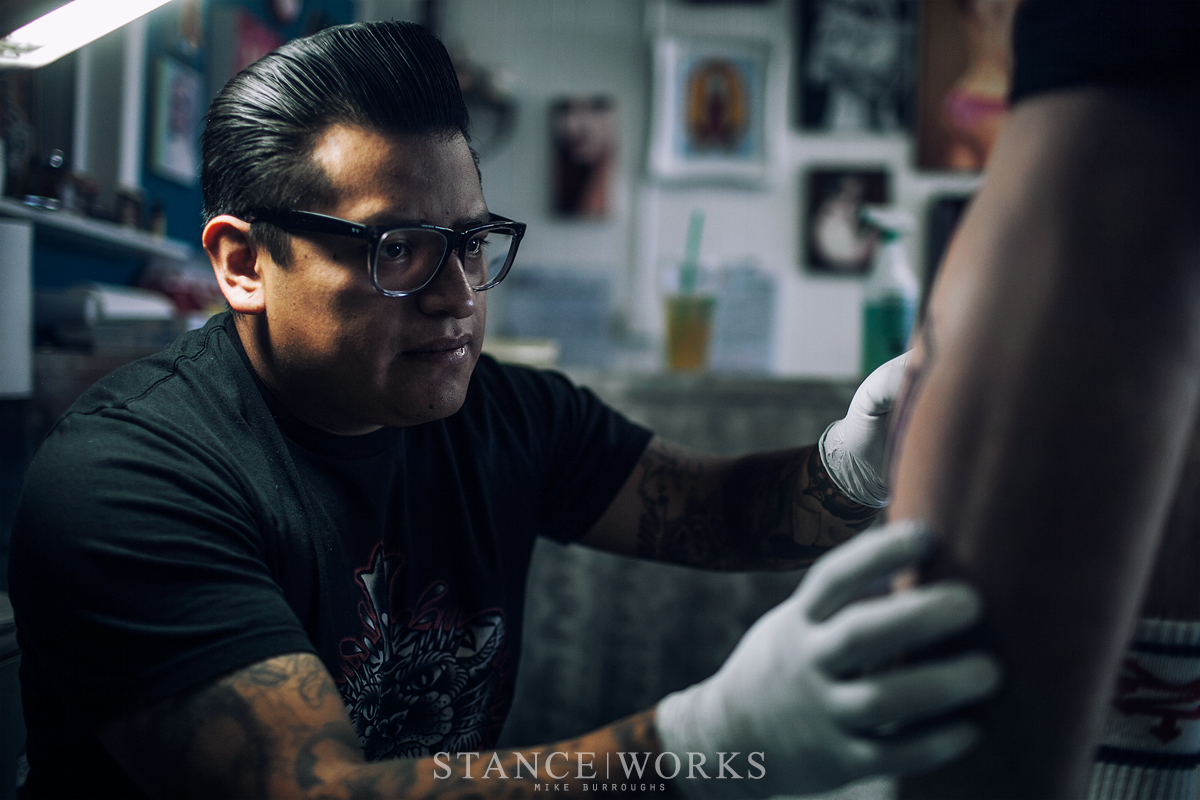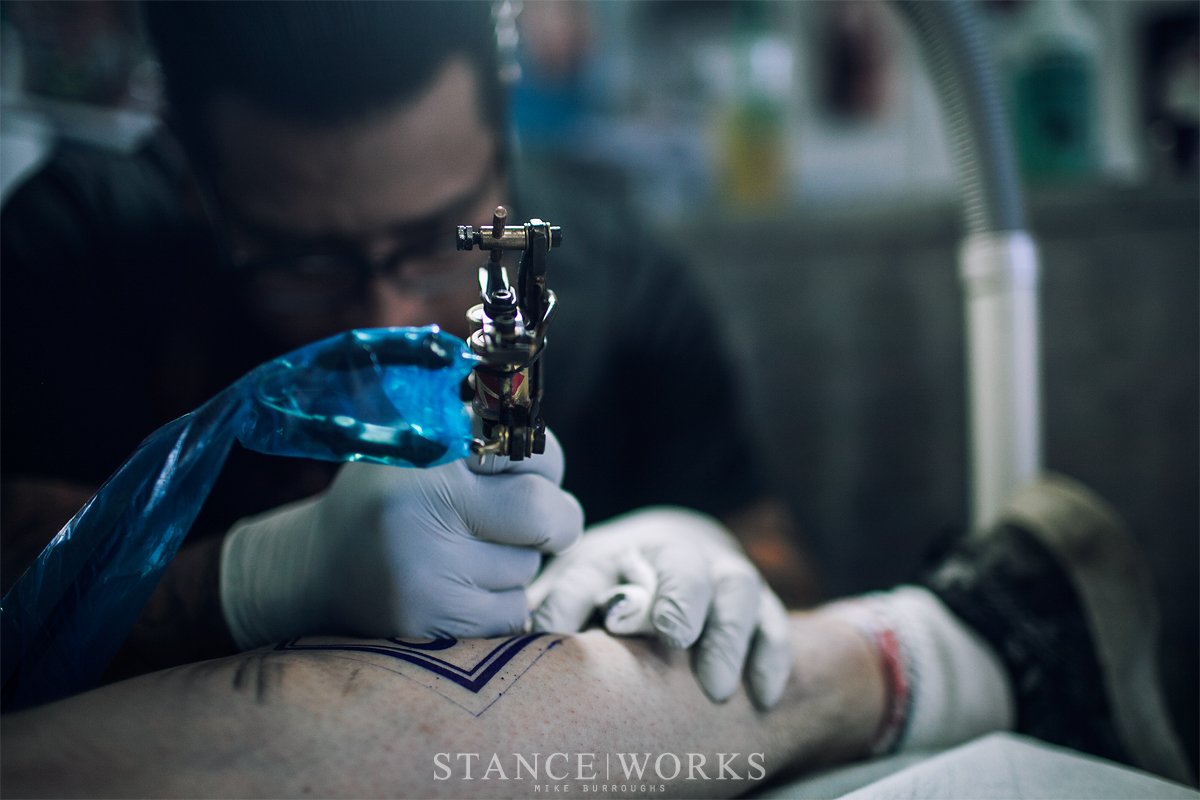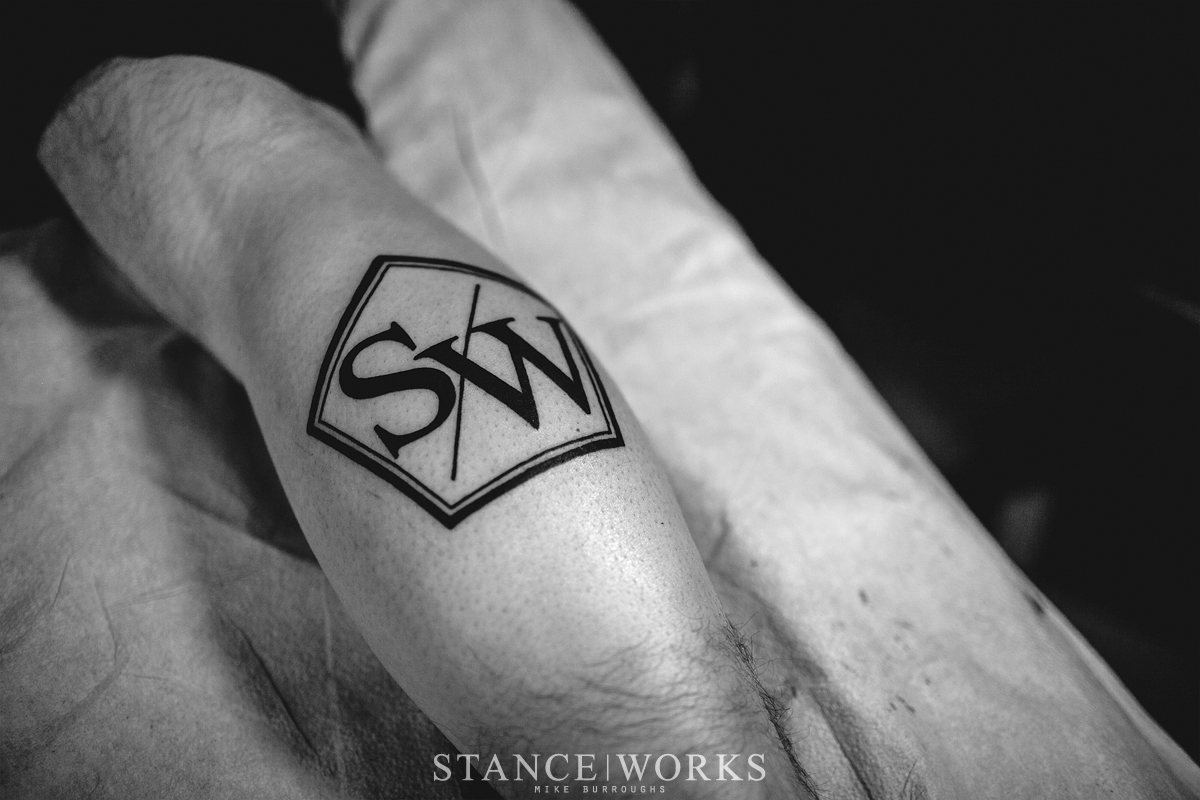 And finally, icing the cake of automotive fun at the SW compound is that, for the first time in 5 years, Rusty lives again. After some time on the dyno at DanZio Performance, he's ready to tear up the streets.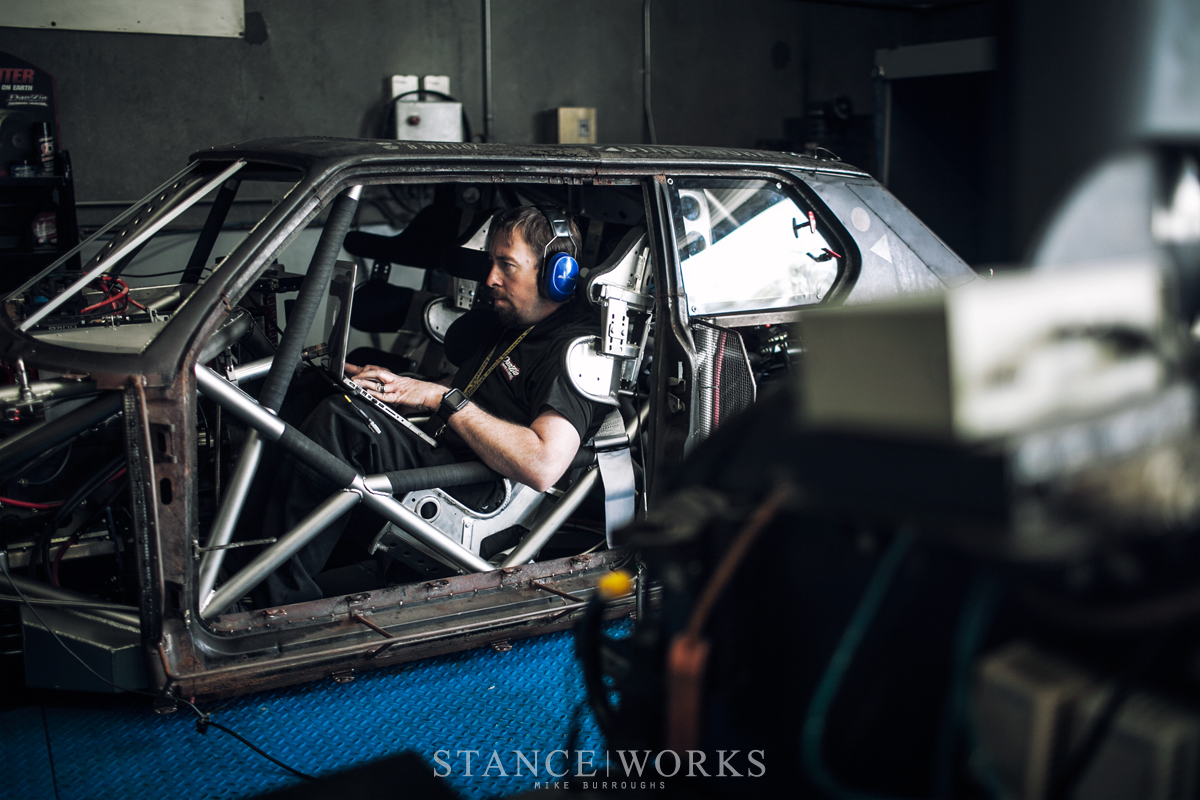 But with that said, we'll leave you hanging. That deserves a post of its own. In the mean time, you can count the days as they pass with H&R's latest calendar. Until next time…