Each corner of the world plays host to its own unique tuning cultures. Styles and trends emanate from different parts of the world, often labeling each country as an individual "genre" in tuning tastes. Us Americans build cars a bit differently than the Japanese, and the Japanese from British. Each pulls inspiration from one another, and often other parts of the globe as well – but perhaps there's one place that operates in a capacity all its own: the Nordic countries, and in particular, Sweden.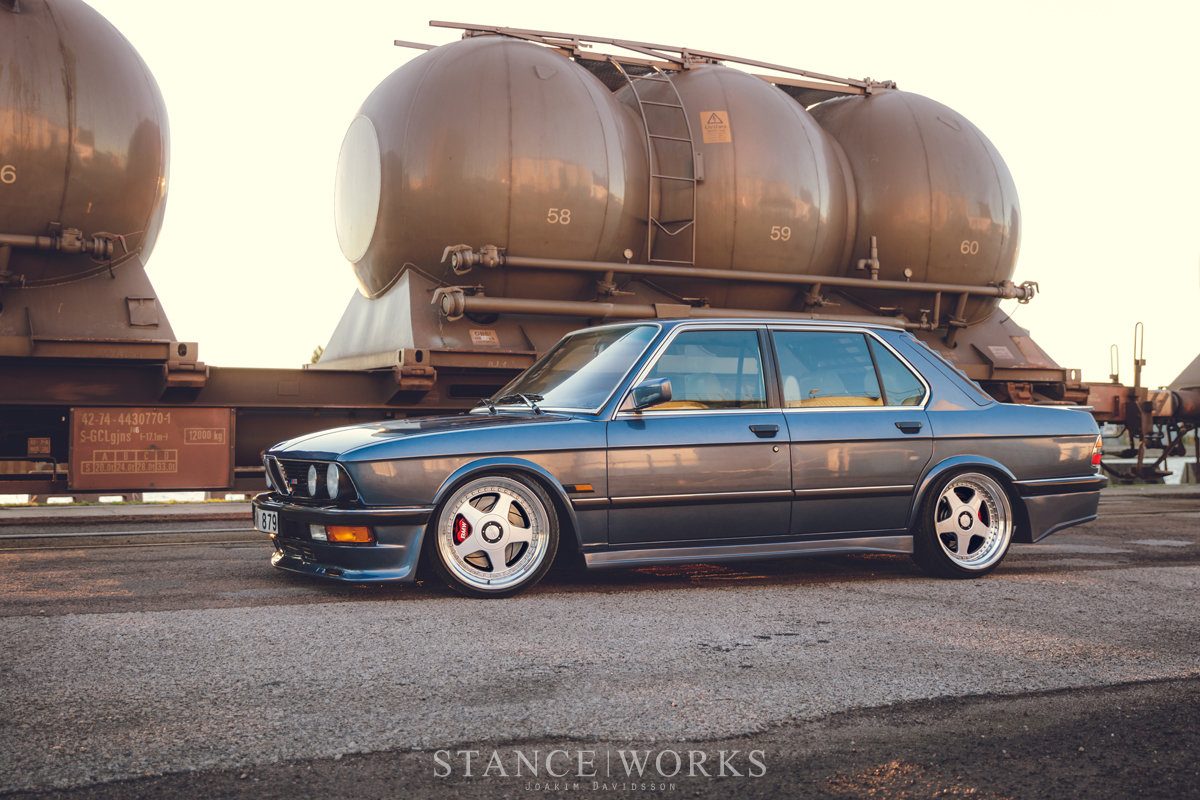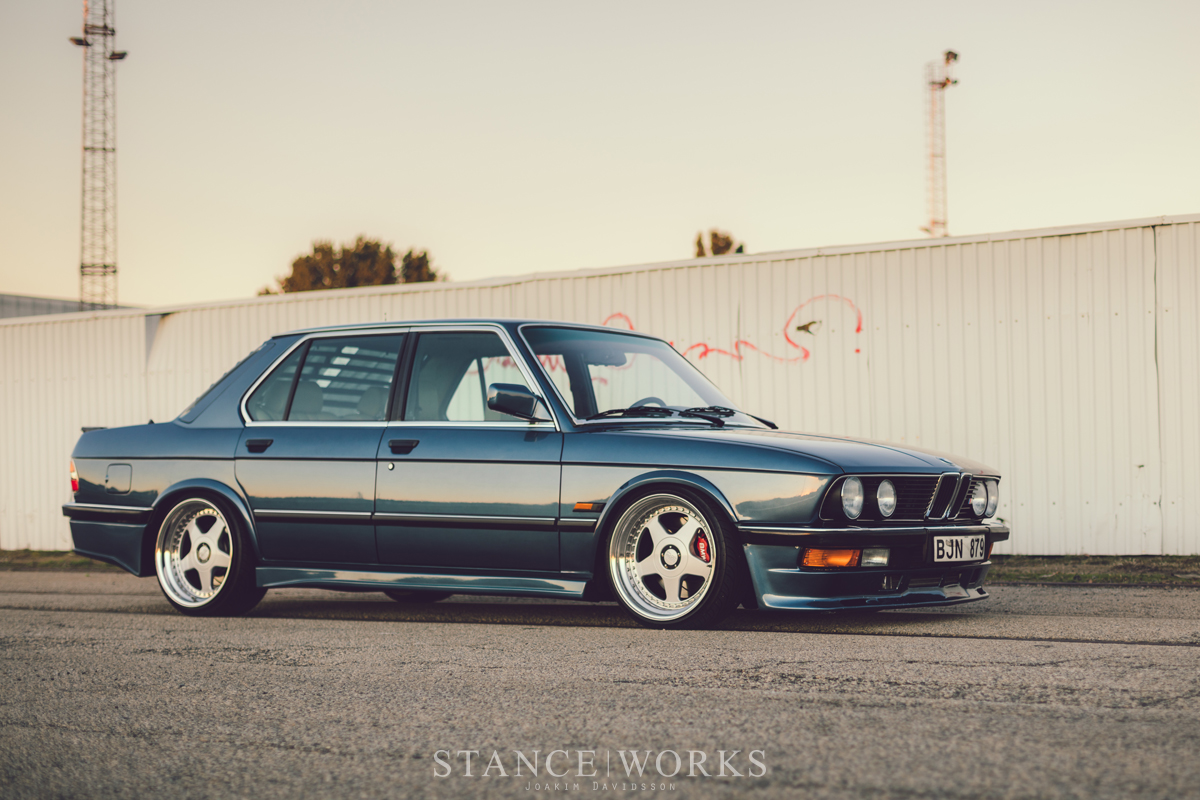 Perhaps it's only the internet that leads us to believe so, but from afar, it appears as though the Swedes combine aesthetics with performance – lots of performance – unlike anywhere else in the world. The big builds from Sweden seem to have 1000 horsepower more often than not, and it'd be all but surprising to hear that there's a bit of high-octane fuel in their water supply. With such fierce "standards" as a country, it's only natural that some of the best BMWs StanceWorks has ever featured have come from Sweden, and it's with that in mind and heart that we bring you Gunay Selmanovski's gorgeous and one-of-a-kind BMW E28 535i.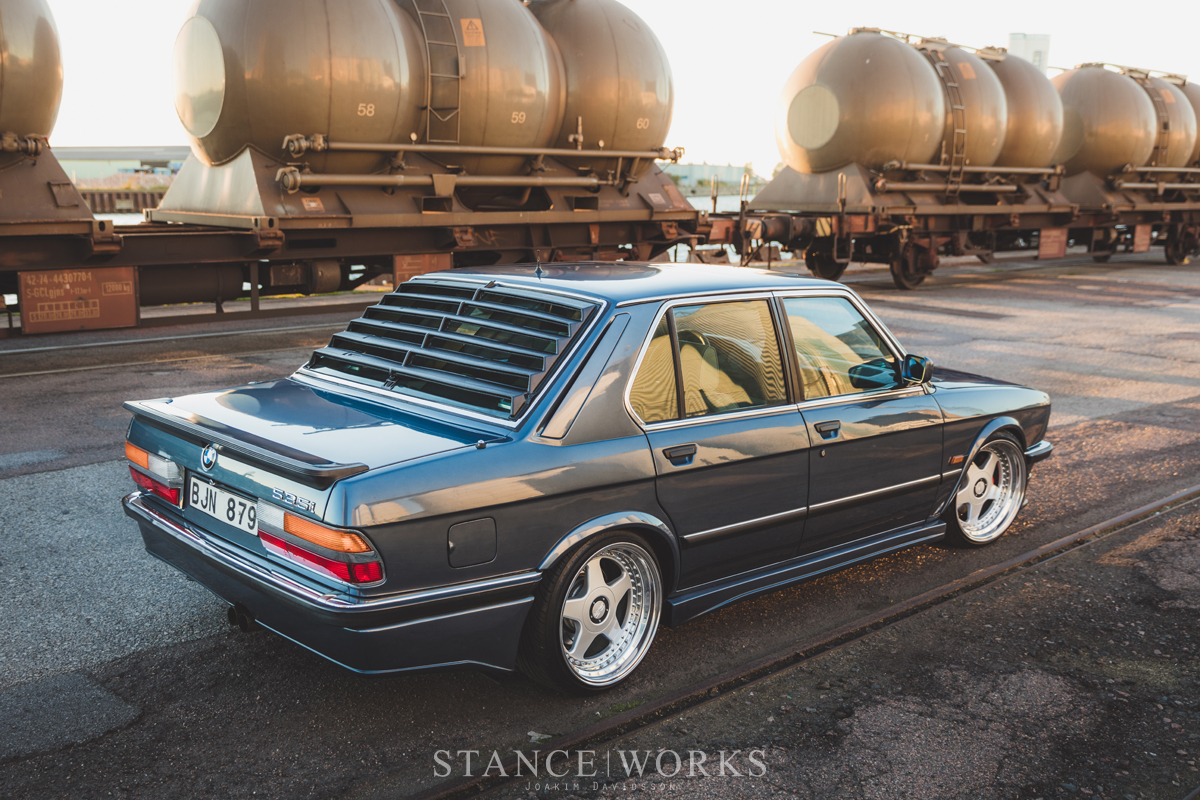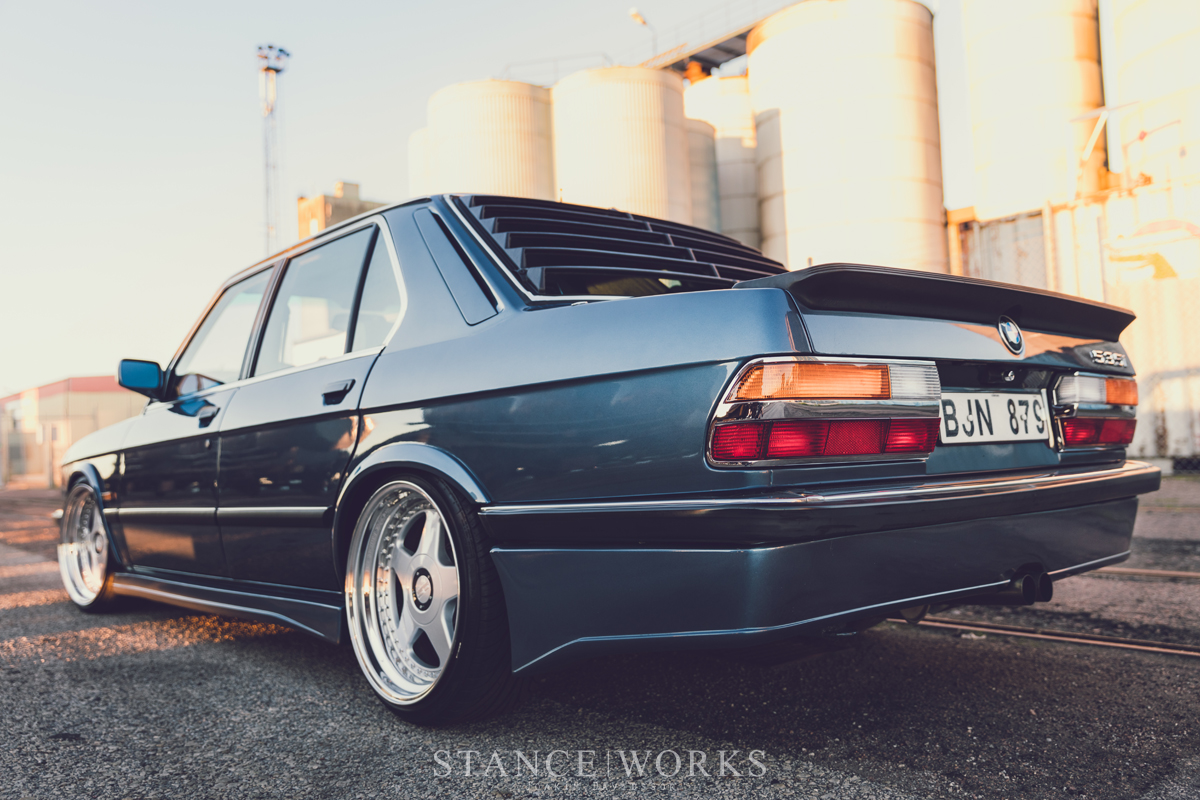 I try to keep my finger on the pulse of the E28 world. I've made it no secret that the chassis holds a special place in my heart, and between the forums, facebook groups, and social media, I try to stay on top of "who owns what" and where. Gunay's E28, on the other hand, came as a complete surprise – it's rare for a car of such a caliber in such a small community to go unnoticed, but somehow, I had managed to miss it completely. Needless to say, it was love at first sight – Gunay's build was as good as they come, and I wasted no time getting in contact with him to find out more.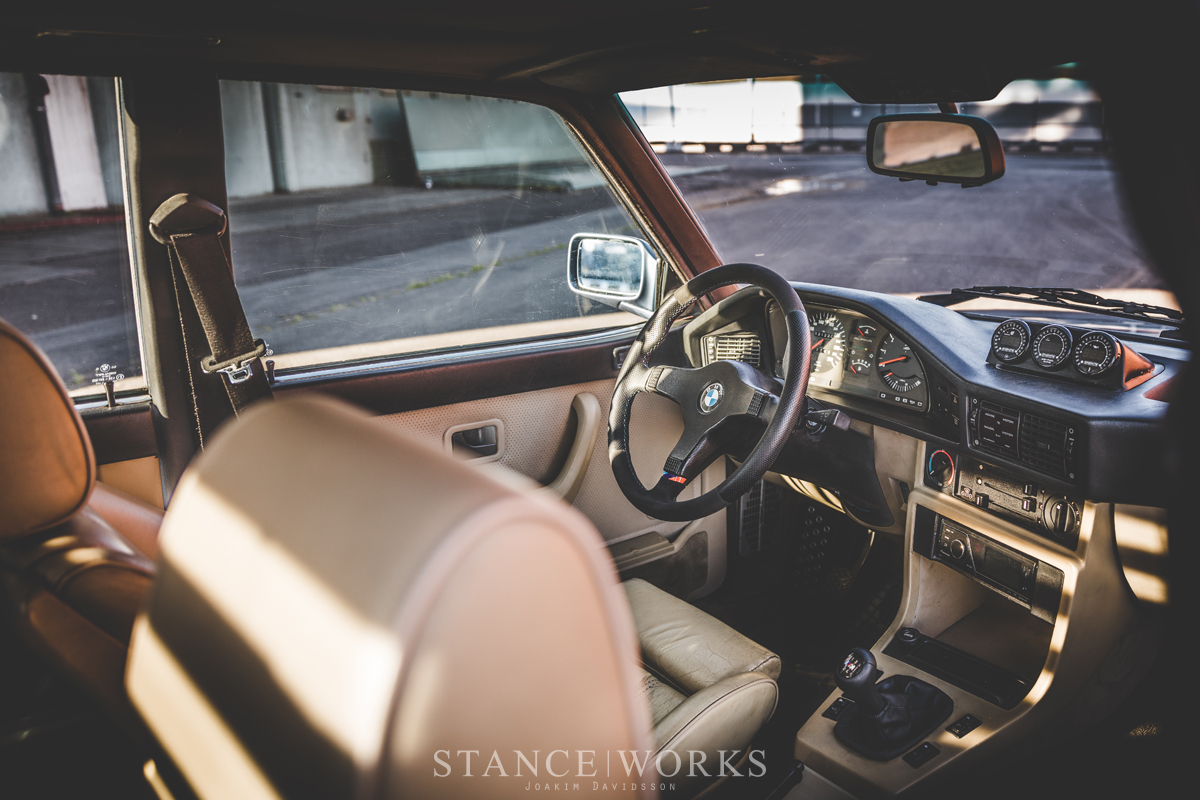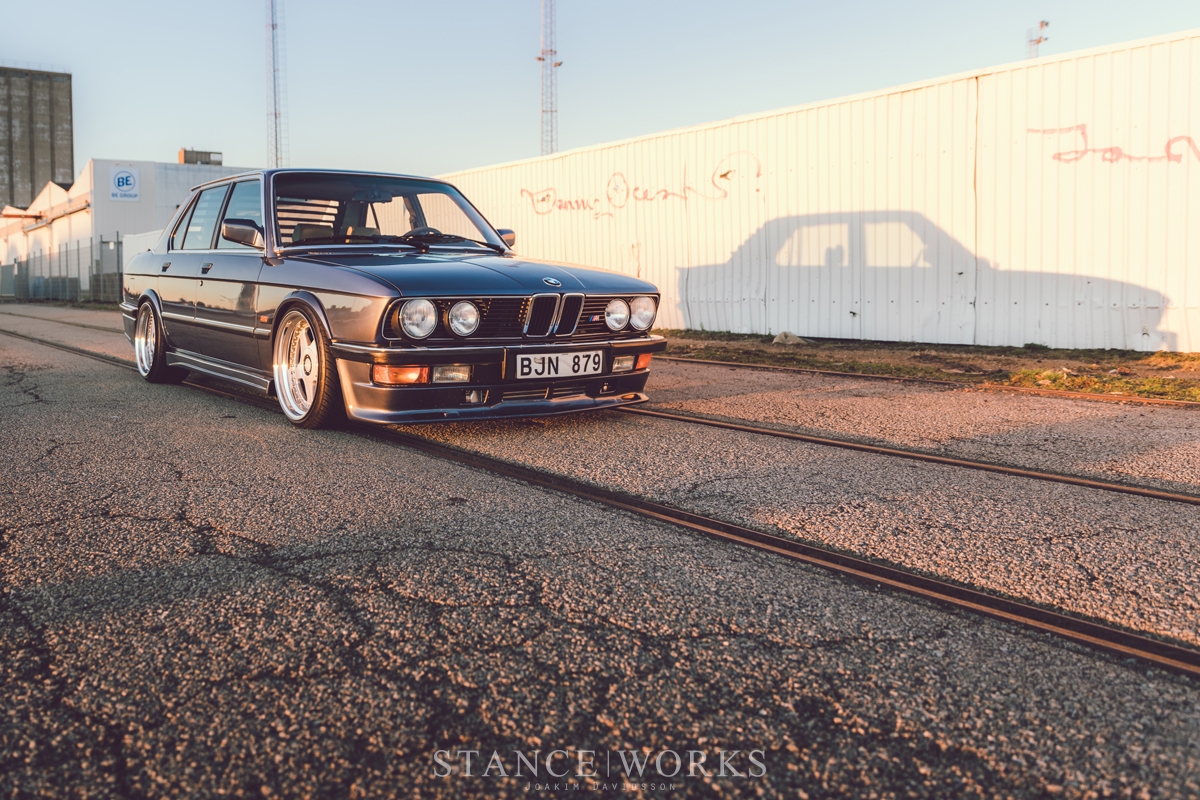 That was only a week ago; it seemed Gunay's excitement was as much as my own, and within a few days he had pulled off a photoshoot for the pages of StanceWorks. As the feature began to come to fruition, I began to learn more and more of Gunay's interest in cars, BMWs, and in particular, his gorgeous E28.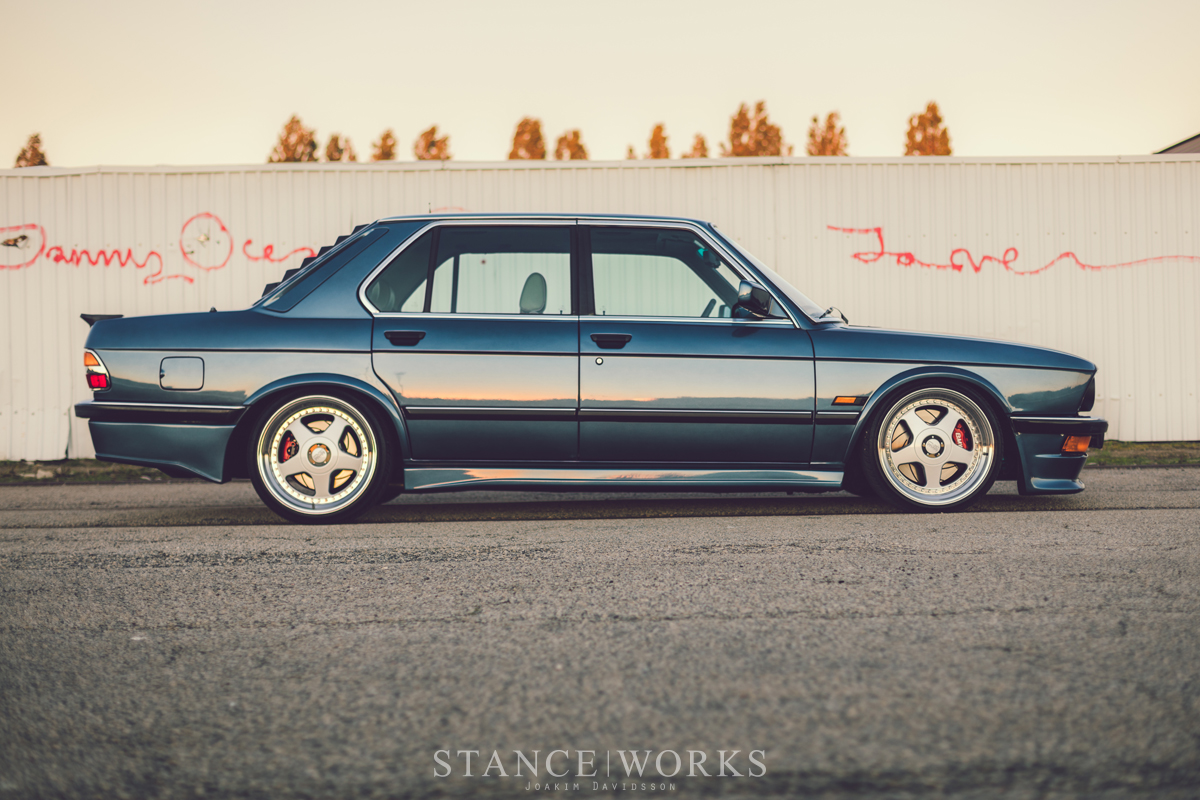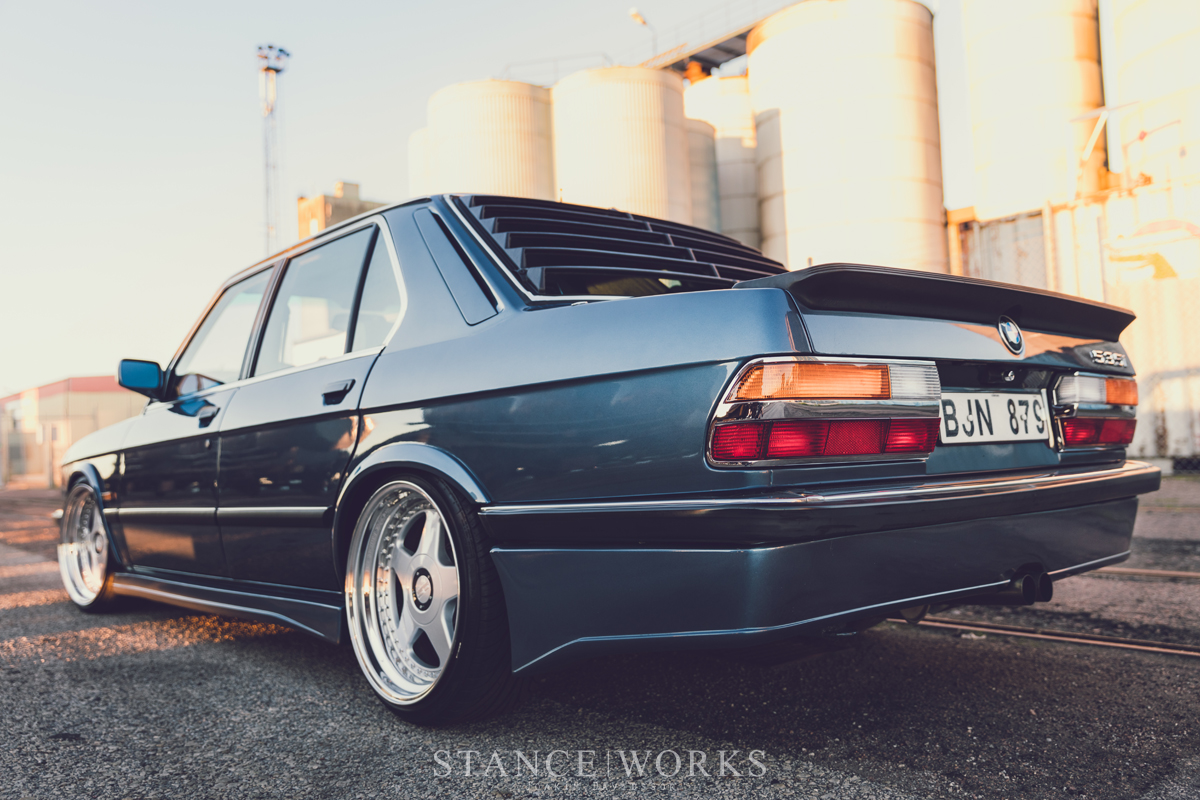 Somewhat surprisingly, Gunay's past wasn't fraught with builds, and it doesn't sound like his future is either. Instead, he's a man who knows what he wants, and his arrival at the conclusion was elegantly simple. His first car was a Mercedes 190e, which made sense alongside his father's Brabus S430. But after one friend purchased an M-Tech 1 E30, and another purchased an M-Tech E28, Gunay knew he was in the wrong camp. He bought one of each: an E30 to drive daily, and an E28 to build. Apparently he's happy too, suggesting that the 535i will be his first and only highly modified car, a claim that sounds bold without a better understanding of what's been done.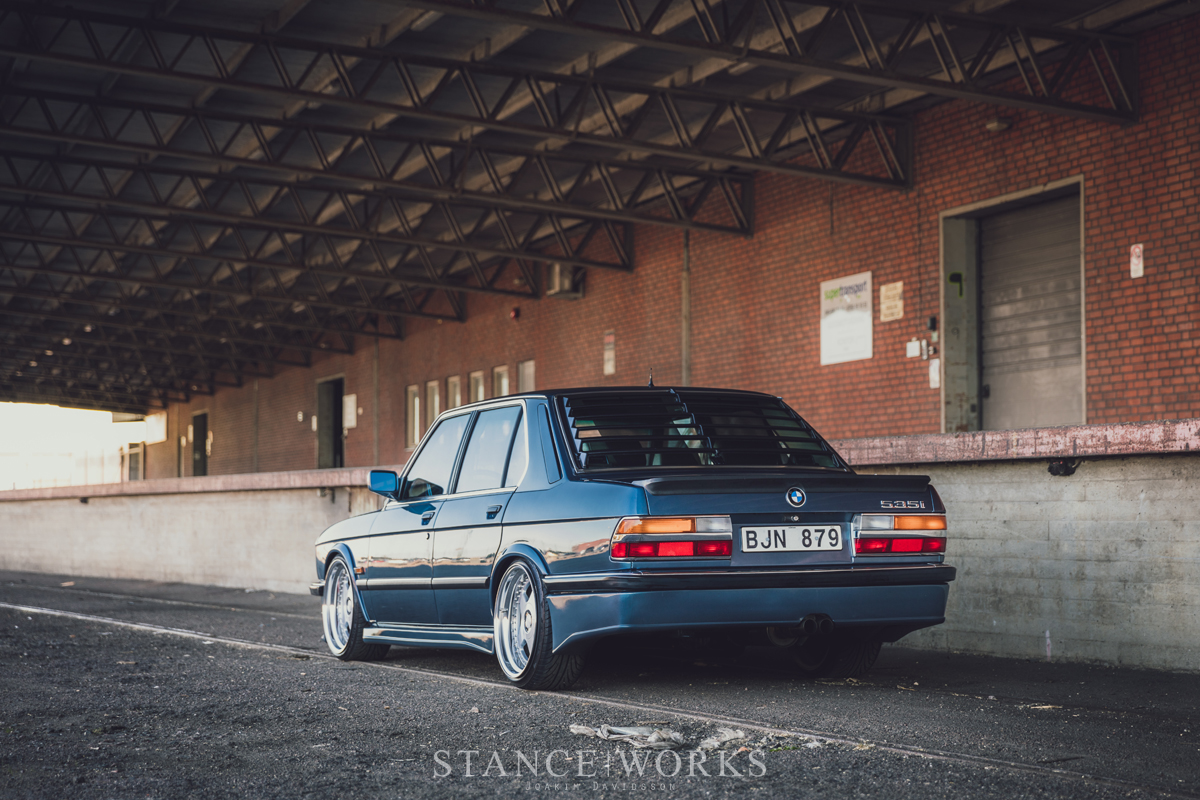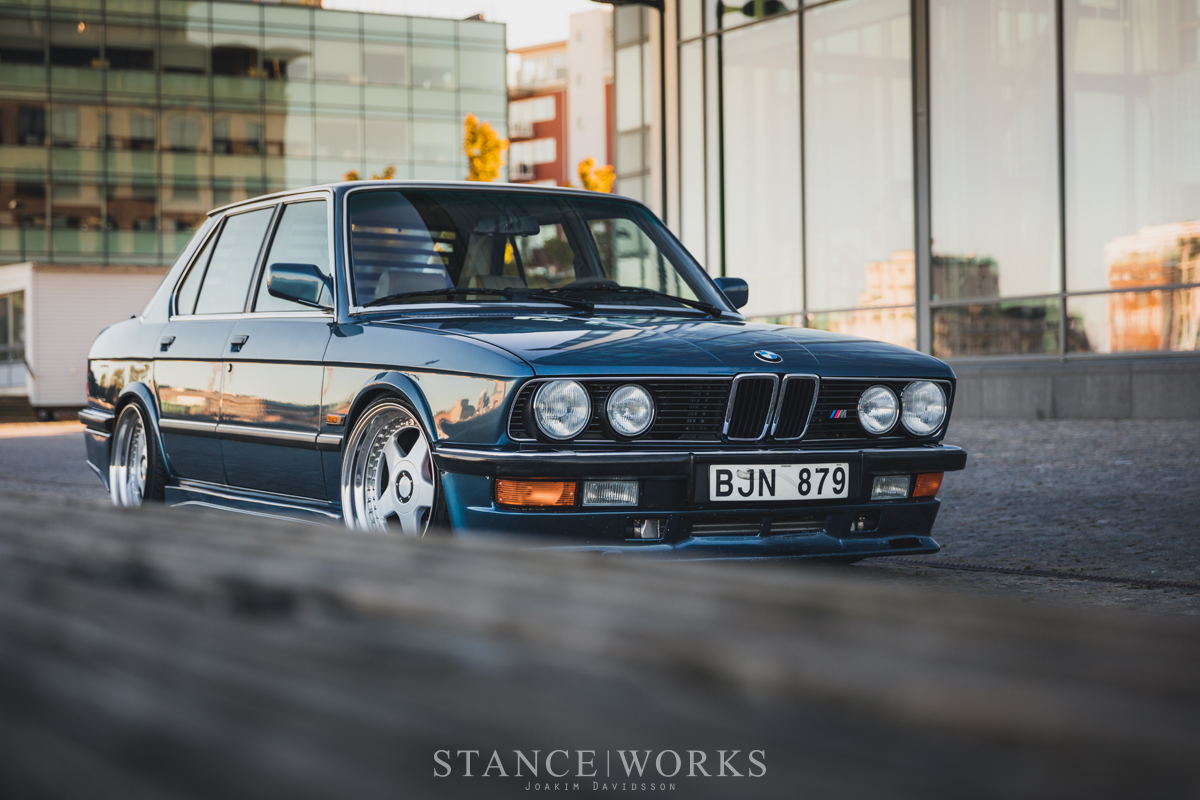 The car came in to Gunay's possession for just $1500. For that price, he found himself with a car that needed a lot of work – mostly paint and bodywork – before it was ready for the fun stuff. Gunay began by tackling the exterior of the car, beginning with a full respray in the original Arctic Blue Metallic color. Underneath, he had the rust extensively repaired; living in a Northern country tends to riddle classics with cancerous rot, but Gunay was willing to remove and repair what was needed.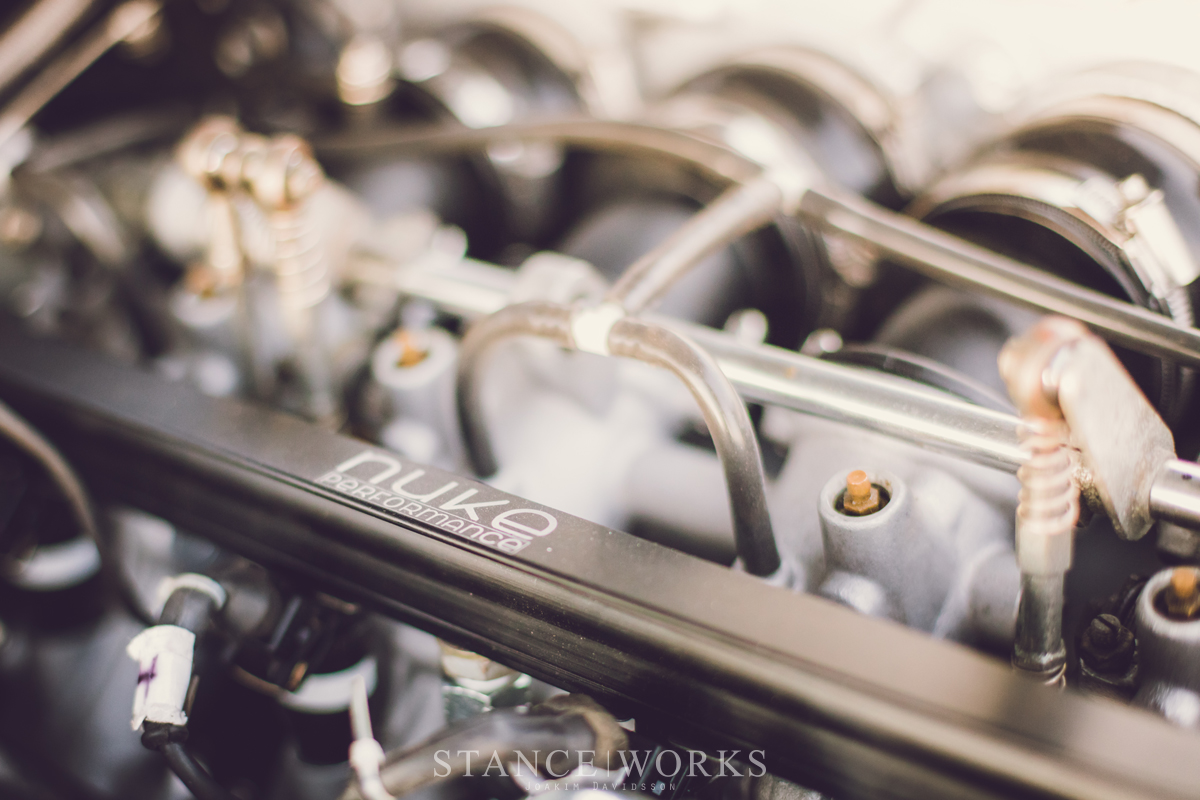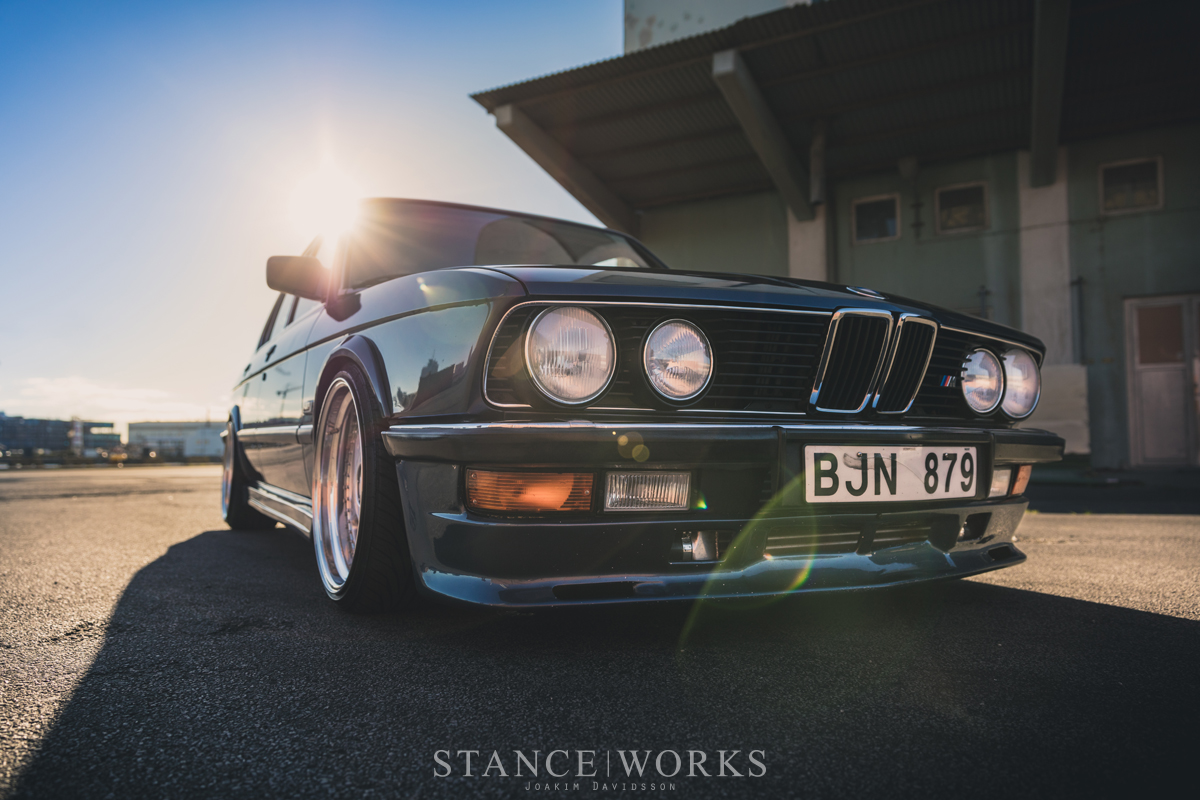 Gunay then fitted an original BMW Pfeba body kit to the car, which brings about a classic euro tuning vibe to an otherwise calm-natured sedan. The styling is period correct, if not charmingly dated. An M trunk spoiler is perched atop the tail and, and further towards the front of the car is one of Gunay's favorite bits. He was able to source a brand new Auto-Plas louver set, still in its original packaging. The louvers play off the body kit, aiding in the perfect retro styling of the car. Other small touches, such as the E12-inspired chrome grille trim, help to complete the car.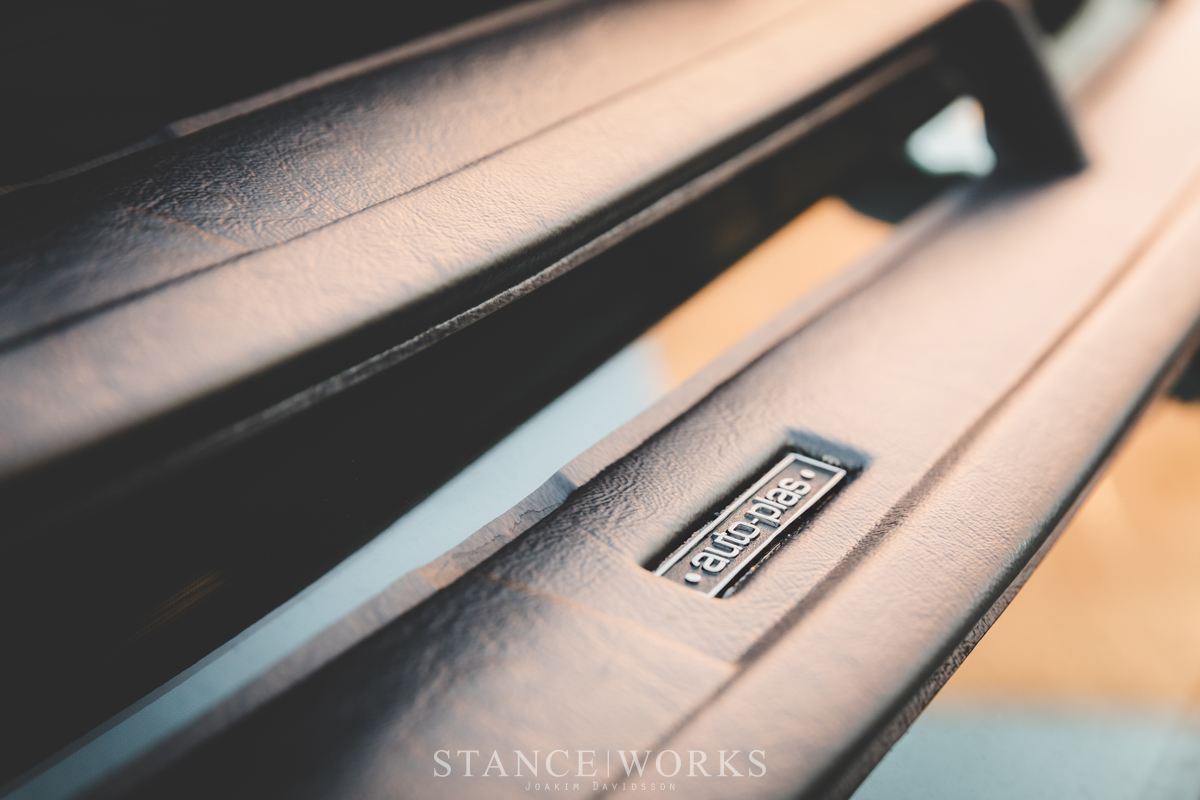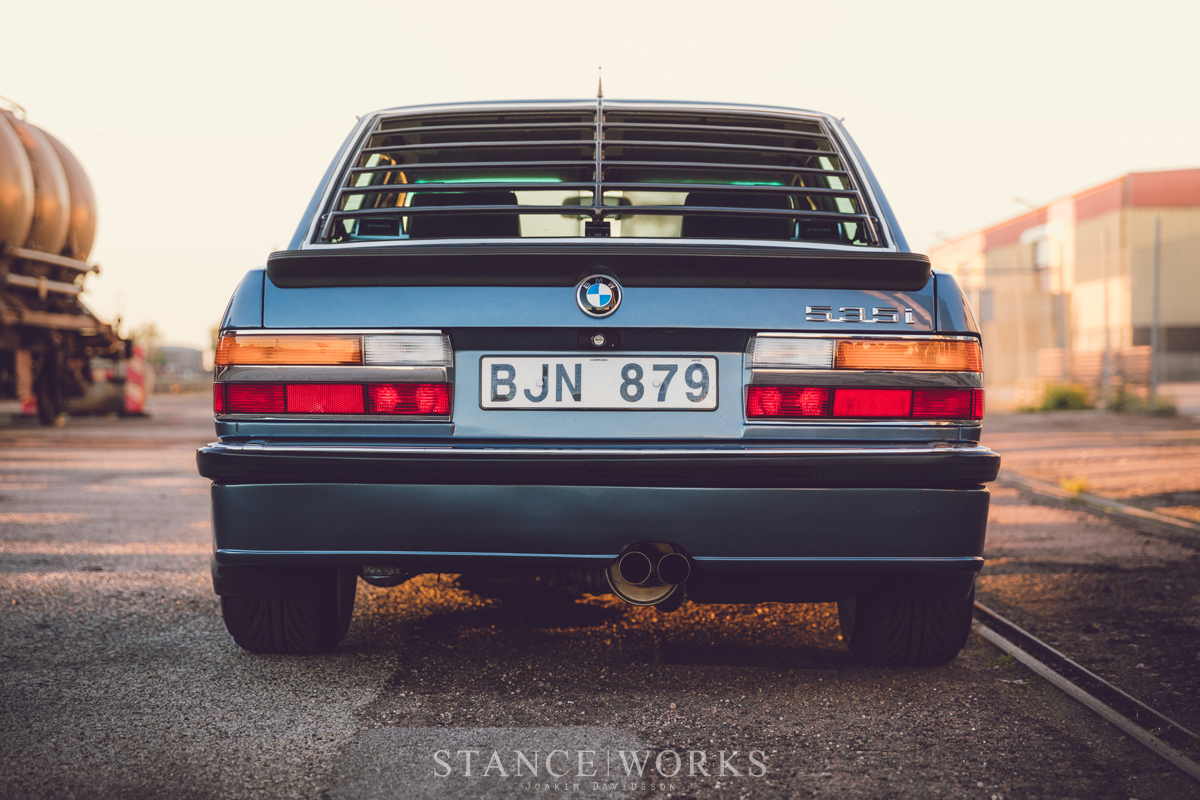 The stance of the car was important to Gunay, and he spared no expense in ensuring the car drove, handled, and looked exactly the way he wanted. Coilovers carry the load of the car, while Powerflex bushings are fitted front and rear to minimize flex. E28 M5 swaybars with Powerflex bushings minimize body roll, and an E32 750 "big brake kit" helps stop everything just in time. The changes were all in the name of the car's crowning aesthetic centerpiece: the 18″ OZ Futuras. The fronts measure 18×9 et6 and are wrapped with 215/35s. Out back is the larger 18×10 et19, wrapped in 225/35s.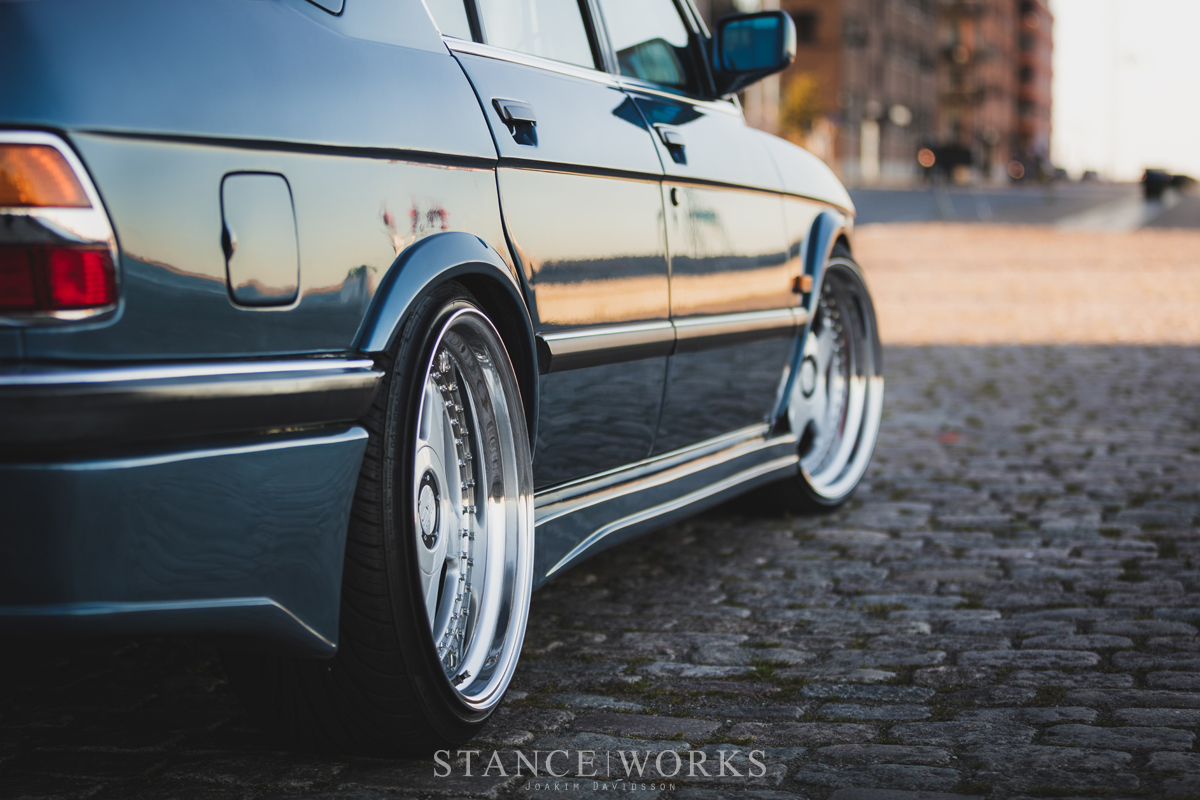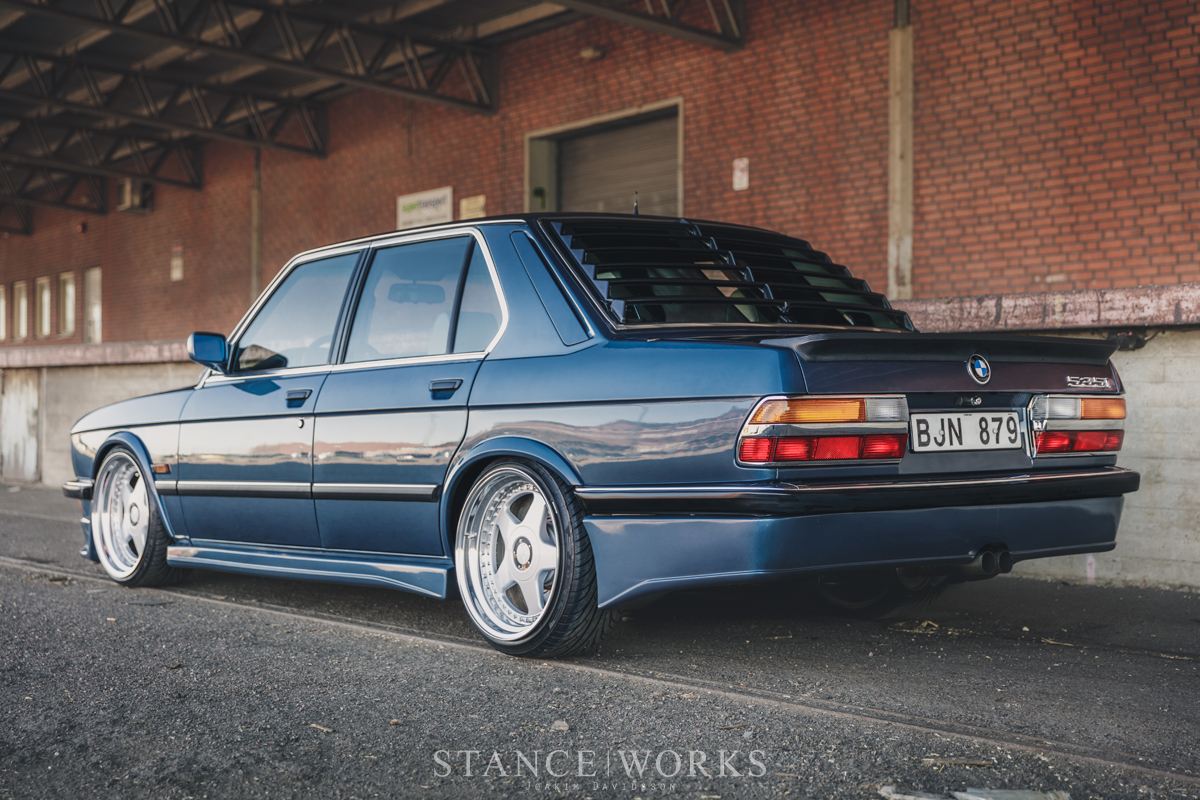 The interior of the car was in phenomenal, "like-new" condition when Gunay acquired it, but that didn't stop him from making improvements. He sourced a real Alpina dashboard, and to perch on top of it, an Alpina vent-top gauge bezel. A few other Alpina tidbits trace the interior, such as the dead pedal at his left foot. A refurbished M-Tech 1 steering wheel offers tactile feedback, and not far from it is the illuminated 6-speed shift knob, which alludes to what's under the hood.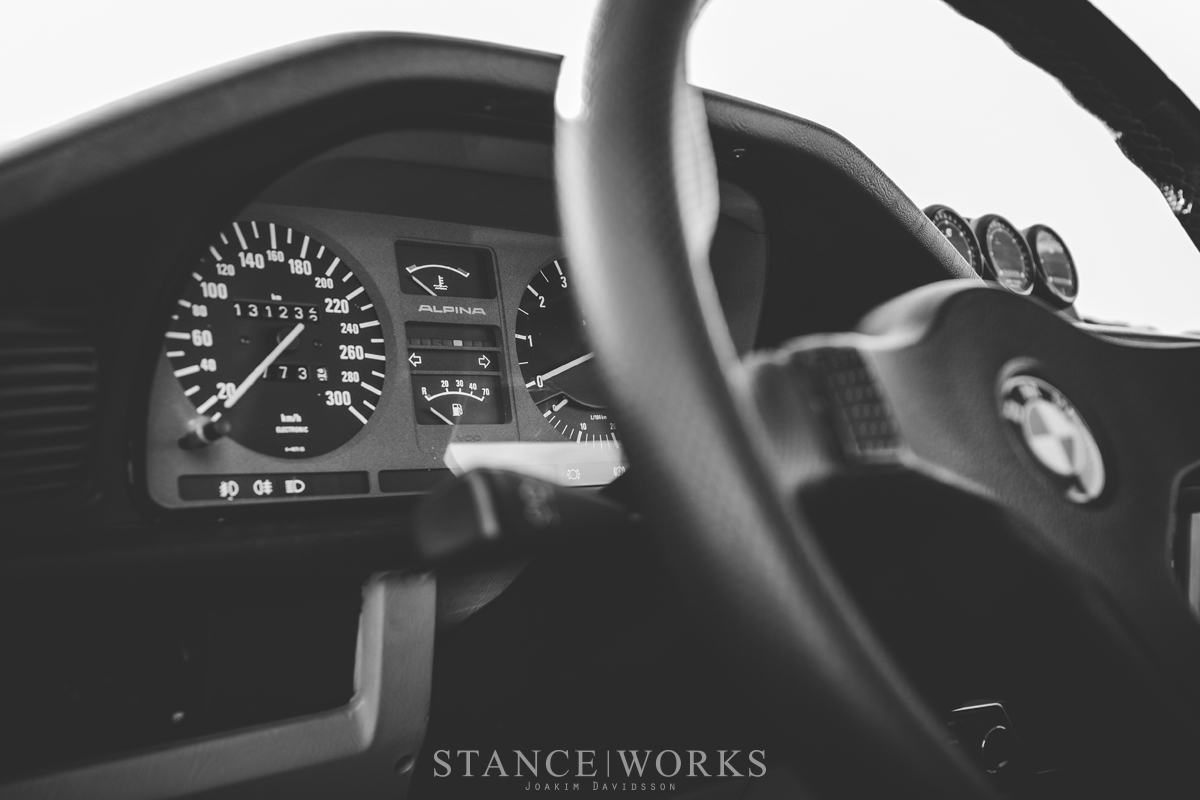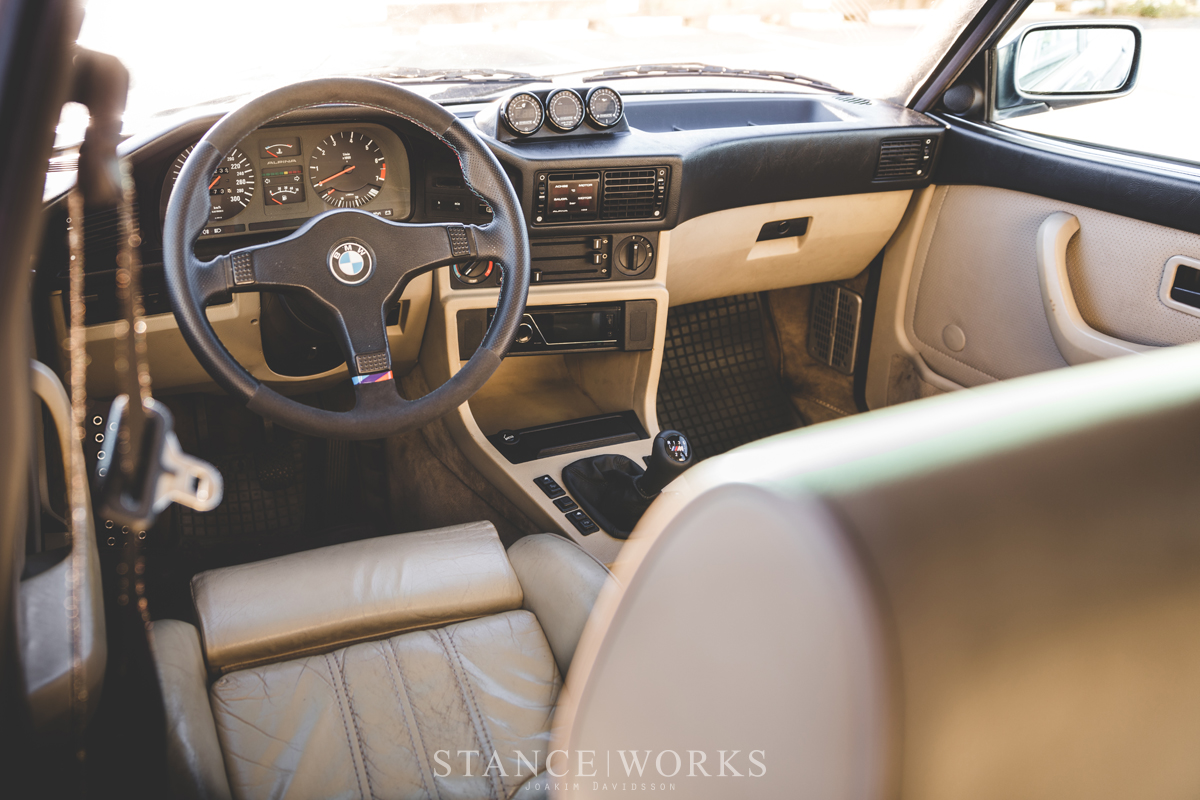 Friend and fellow StanceWorks-featured E28 owner Christopher Björåsen brought about the final piece to Gunay's puzzle. An M106 – the turbocharged M30 variant from the european-only E23 745i – was taking up space in his shop. Gunay's original plans only consisted of aesthetics and style, but when the opportunity presented itself, Gunay didn't hold back. If it's not completely obvious, he doesn't do anything half-assed, and thus, the result of his engine build is perhaps the most exciting part of the car.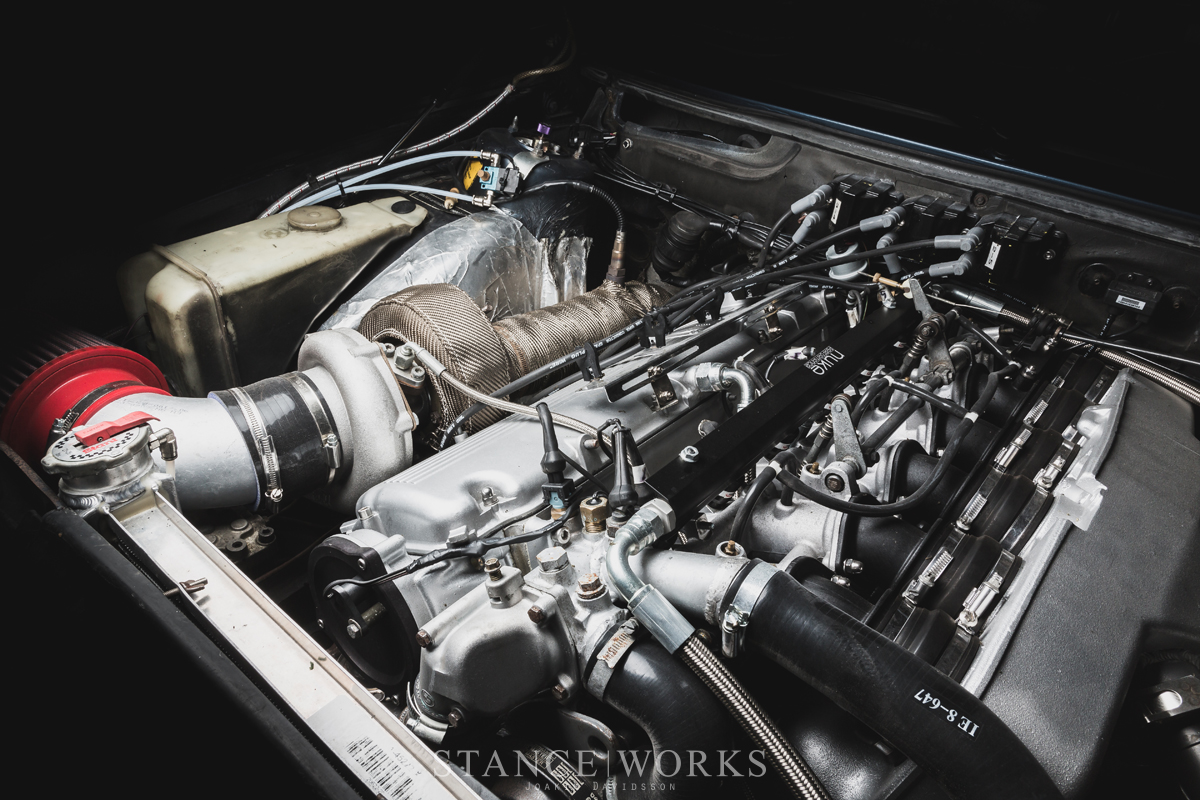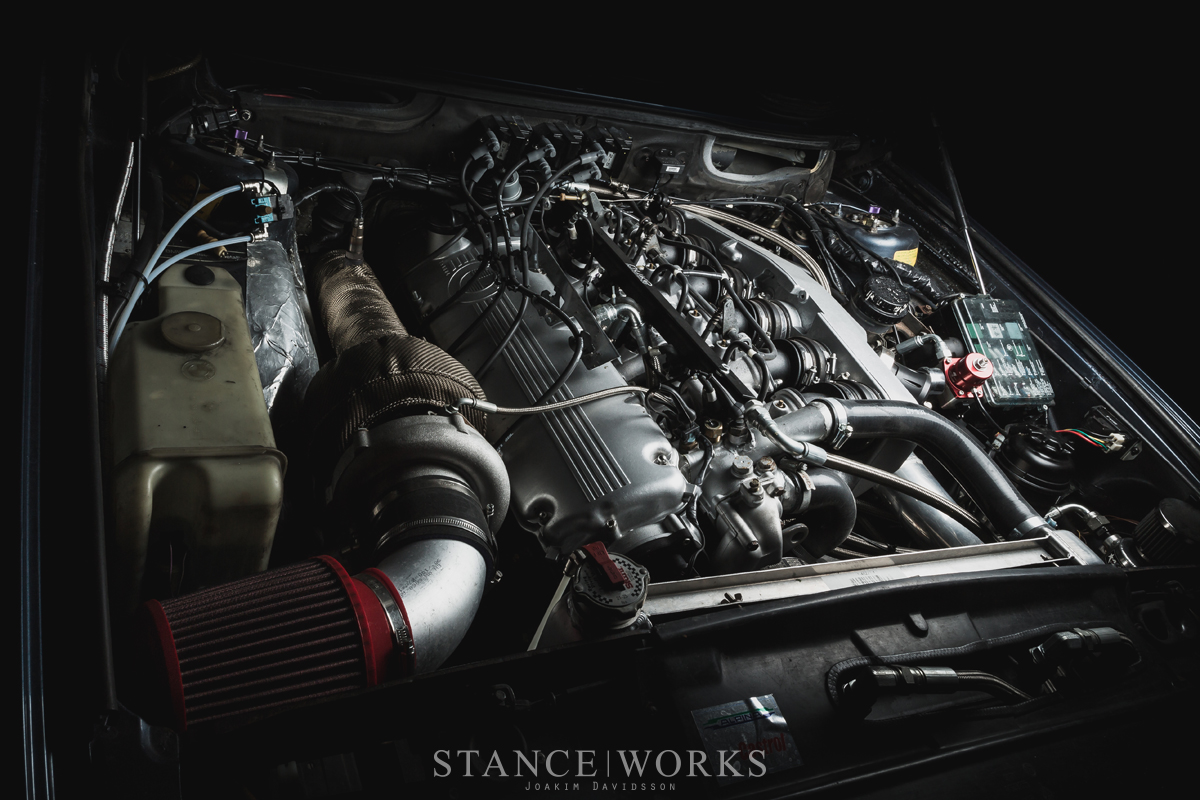 The engine buildup is lengthy, but we'll attempt to cover the basics. The bottom end of the M106 was left alone, and the important changes were made up top. The head was ported, cammed, and the valvetrain was beefed up with new springs and HD rocker arms.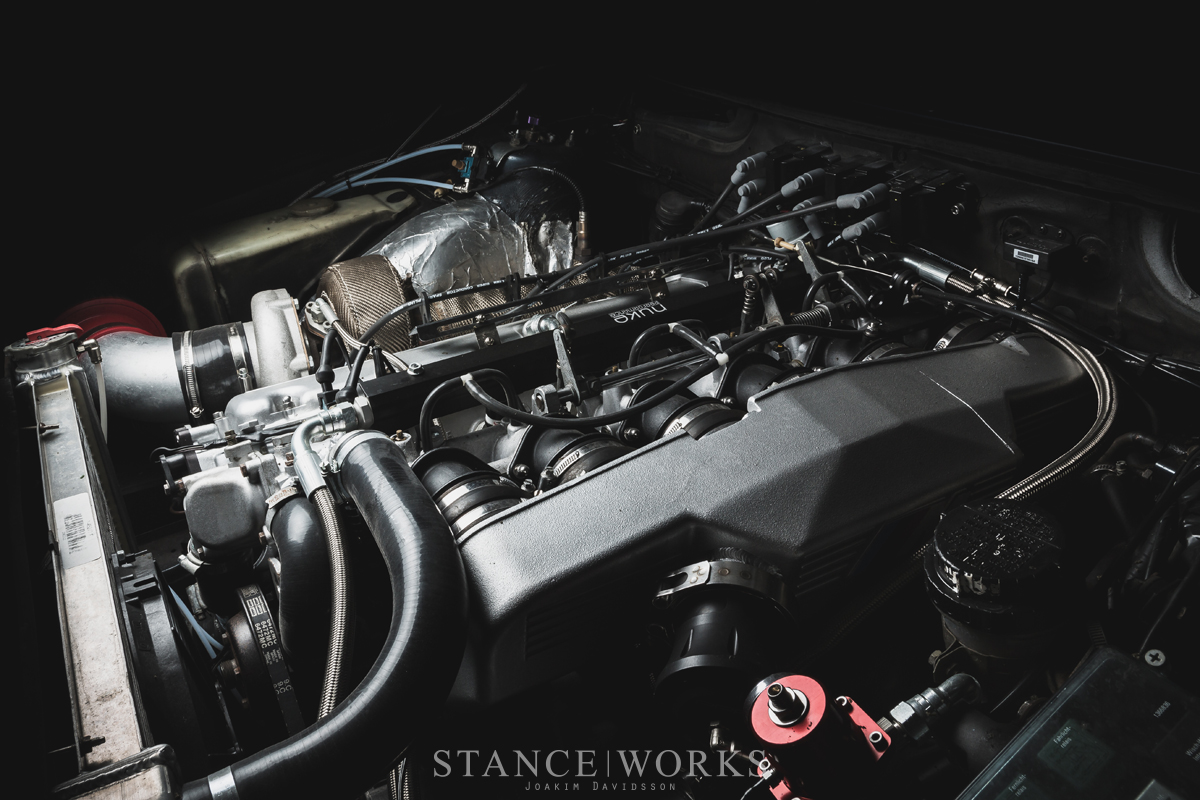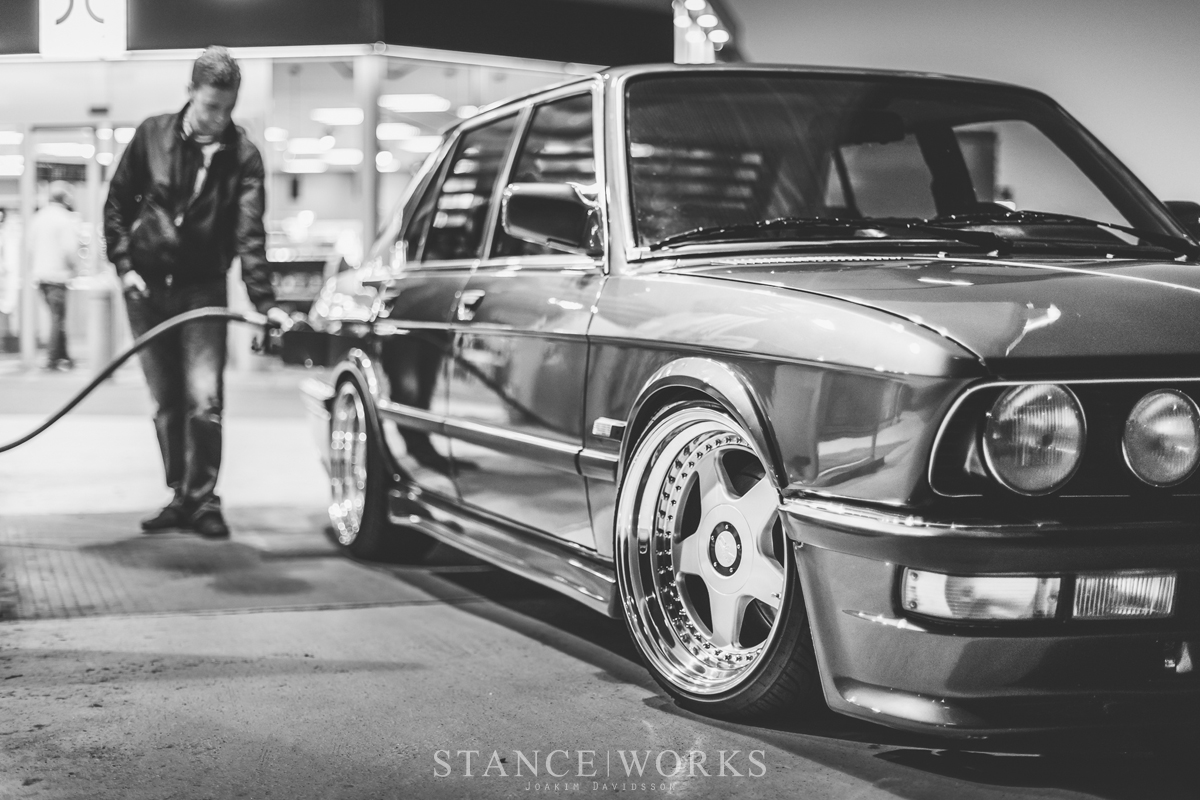 On the intake side of the motor, a rebuilt S38 intake plenum routes air into E34 M5 3.8-liter throttle bodies. A Nuke Performance Blackline fuel rail, a pair of Bosch 044 pumps, and 1260cc injectors supply the fuel. On the exhaust side, the gasses are routed out to a Precision 6265 turbo, which has been paired with a 60mm wastegate. There's a host of other parts in the mix, but the important detail is the output. At the wheels, Gunay's E28 spits out more than 650 horsepower and torque. All that power is put down through a Getrag 240G 6-speed transmission for added fun.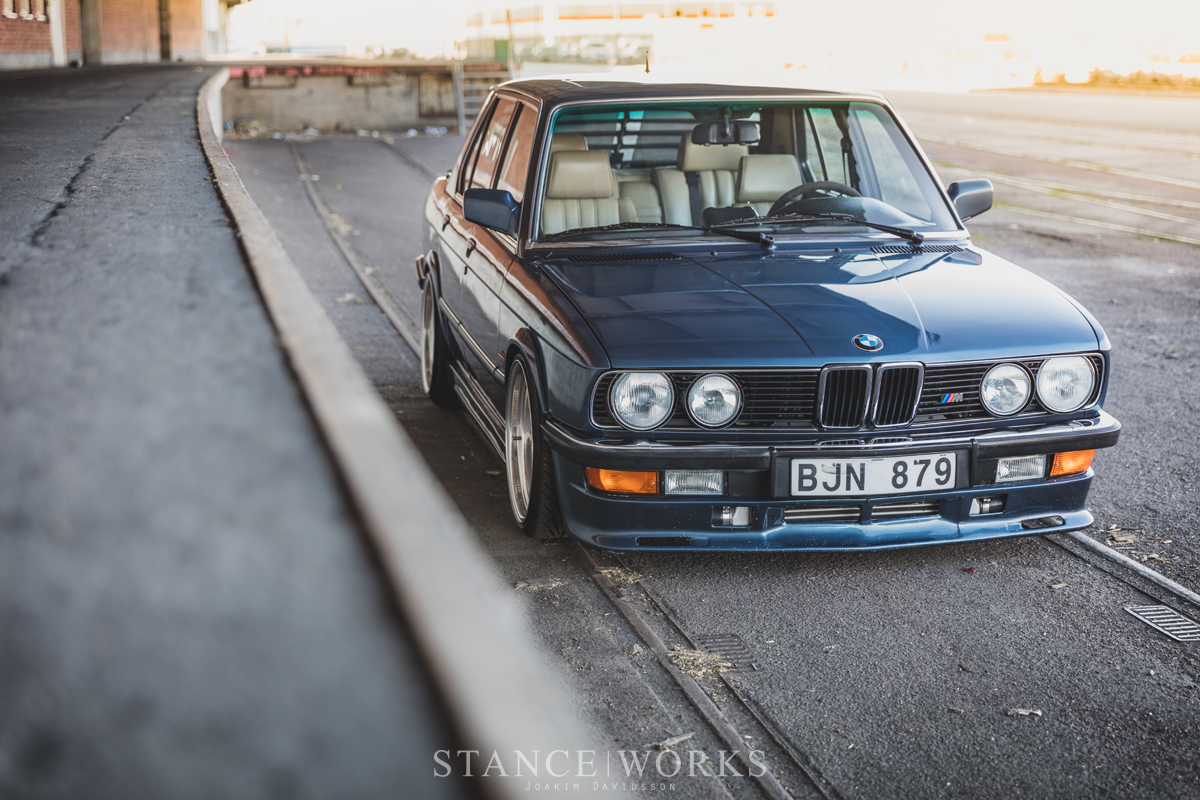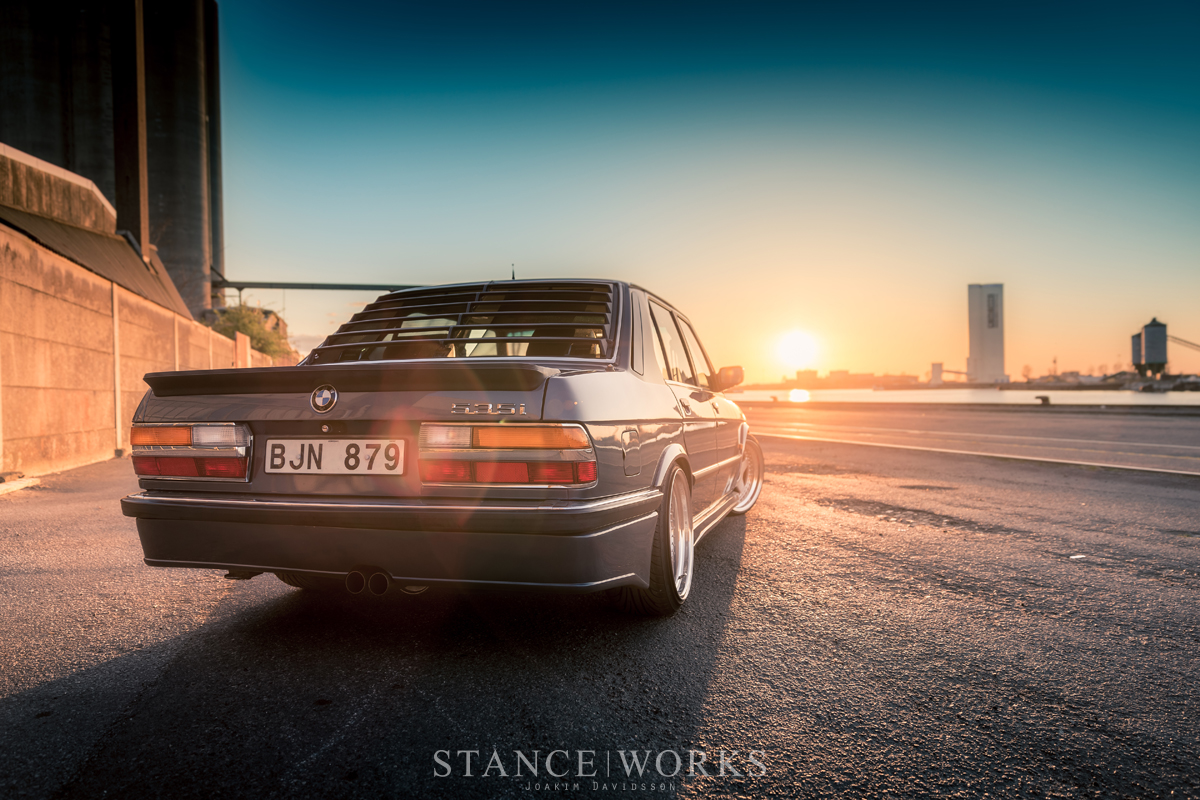 All thats left, he says, is to refurbish the factory sport seats and perhaps replace the carpet. He'll then be left with a car just to his liking, and there's something to be said for a man who knows exactly what he wants. As for what we want… well, that's easy. More cars from Sweden, for one. More cars from guys like Gunay Selmanovski – guys and gals with a knack for building cars that some might just consider… perfect.