It seems all but impossible for Rob Cumberbatch to have turned into anything other than an automotive fanatic. If it can't be blamed on the weekends spent with his father at car shows in his 1957 Hillman Minx, and the afternoons spent in the garage working together on a Jensen Healey, then perhaps his love for machines can be attributed to the trips home from school in his mother's BMW 2002, or her weekend toy, a Lotus Excel. By the young and tender age of just nine years old, when most of us were busy playing with Lego or riding bicycles, Rob was already asking his father for a car.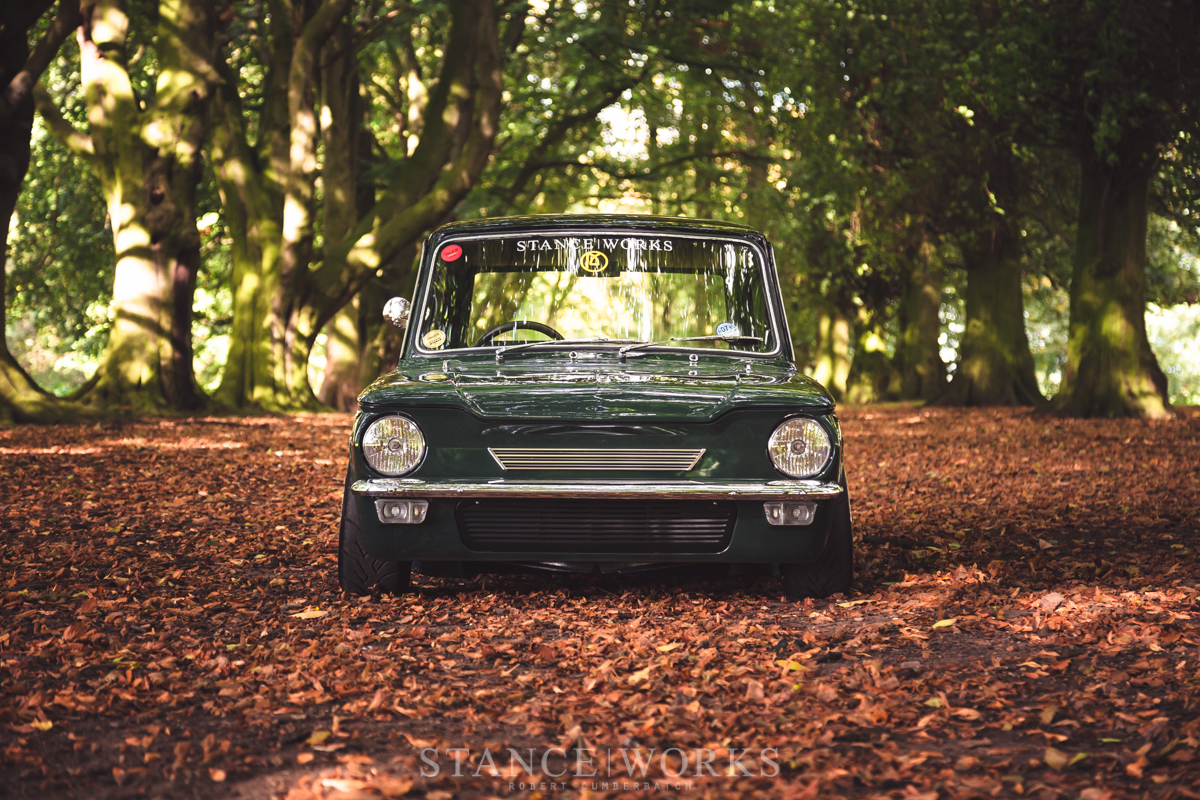 It wasn't immediate; it's a hard request for any father to fully digest. However, after two years of asking (and potentially nagging), Rob's father caved, and the two struck a deal. The two attended a swap meet of sorts ever year, and for this one, Rob would have to wear a sign on his back that read: "Wanted, Hillman Imp." Rob admits that his father had very little confidence that any passers by might actually approach an eleven-year-old boy – perhaps part of his intent with the idea – but luckily for Rob, seniors were eager to support a youngster and his interests. Parts, books, and manuals for the Hillman Imp were all offered up and donated as he and his father toured the show, and that's when the Rob and his father met Jack Cox.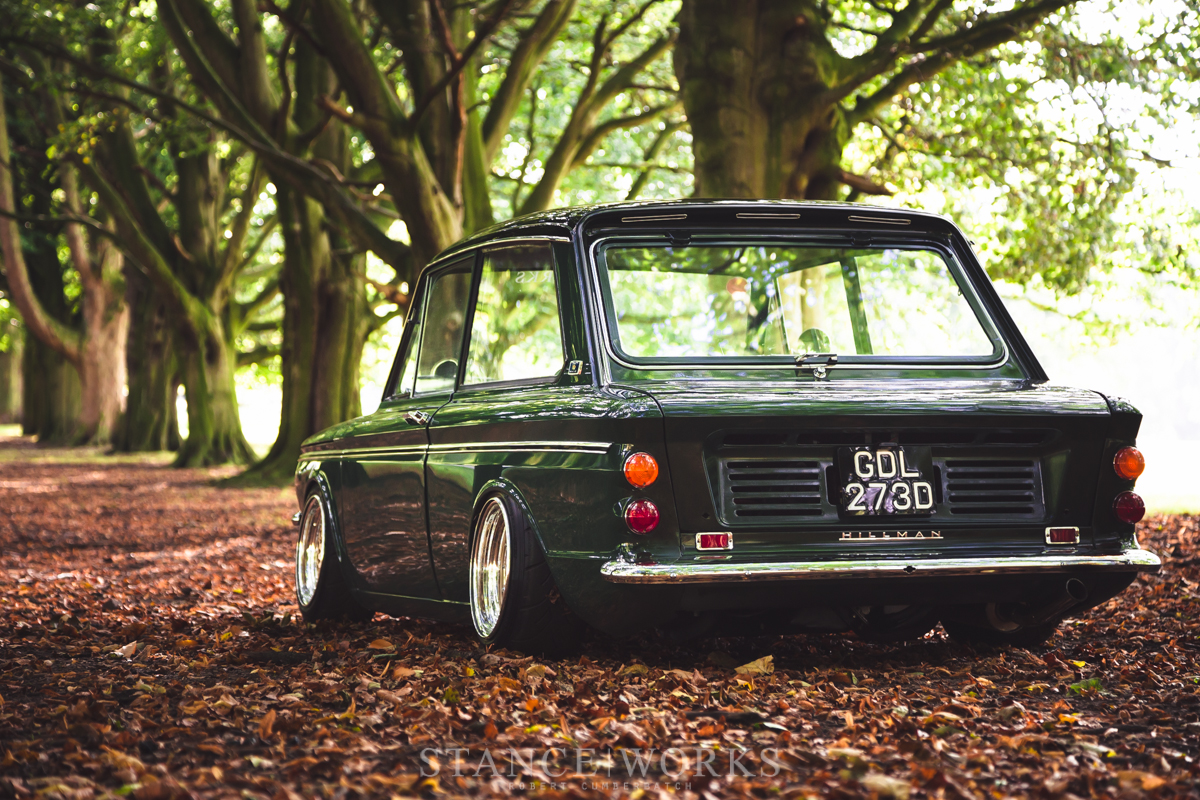 Jack approached Rob, sharing that he had the "perfect car," that the owner had passed away, and his wife wanted it gone. The downside? The car was located on the Isle of Wight, which Rob suggests couldn't have been any further away, even if intended. Despite that fact, Rob's father took the man's information, just in case, and the two went on about the show.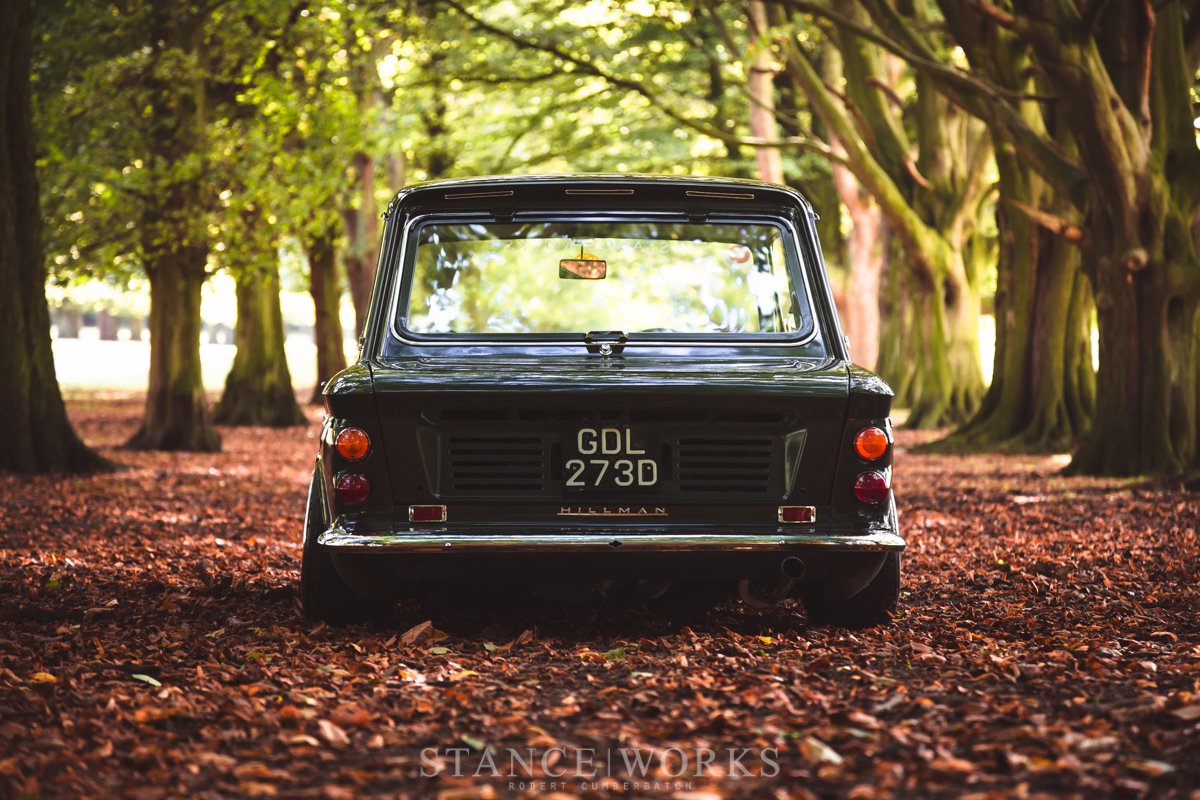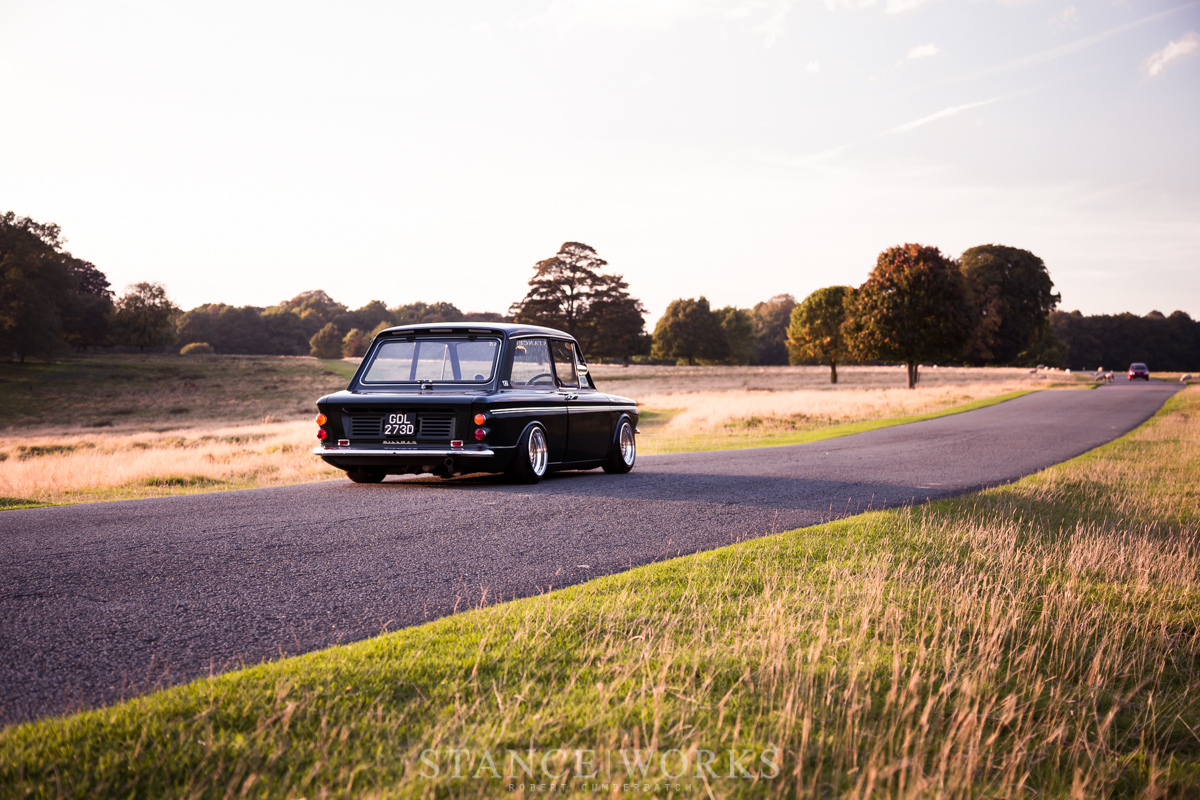 Rob and his father scoured the web and papers, hoping to find an Imp a with a bit more ease of acquisition. Rob breaks from his story telling; "Now you're probably wondering why Imps in the first place, but with my Dad being into his Hillmans for as long as he can remember, he wanted to get me something that he understood, and he'd had a mini before and hated it, so it had to be an imp for me." His father's extensive knowledge of the little cars meant that any possible purchase was thoroughly and methodically examined. What some considered to be "rust free," Mr. Cumberbatch considered in need of a complete overhaul.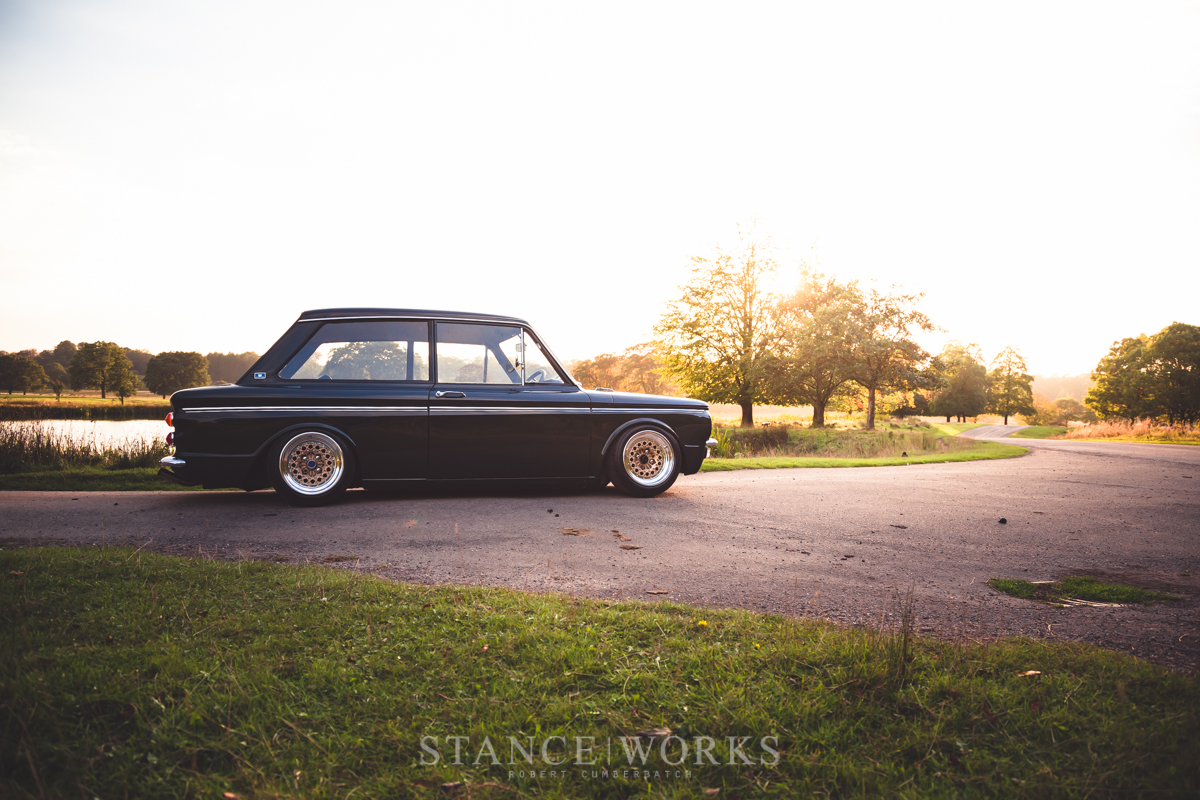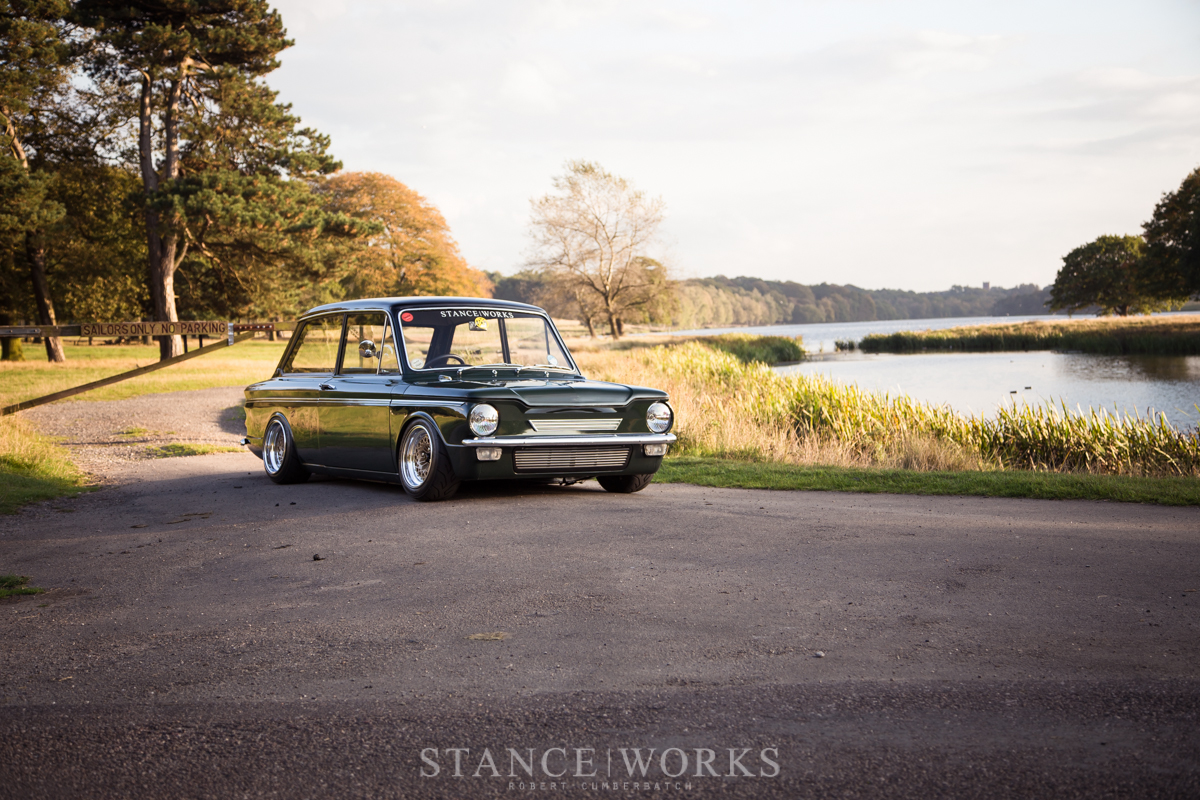 With reluctance, Rob's father called Jack to inquire about the "perfect car." Rob and his father planned a day trip to see it, and upon arrival, they were met with a beautifully kept lawn, and at the bottom of the hill was a small wooden shed. Inside sat an all-original example, well maintained with only one owner since new. Rob's father was quick to make the deposit with no second thoughts. The only challenge left was to get the car home, which began with removing the car from the shed. Jack Cox told the two that the only condition was that the lawn of the widow mustn't be damaged. After some brainstorming, the two managed to push the car out along several large sheets of MDF, and once it was outside, Rob and his father knew they had made the right purchase.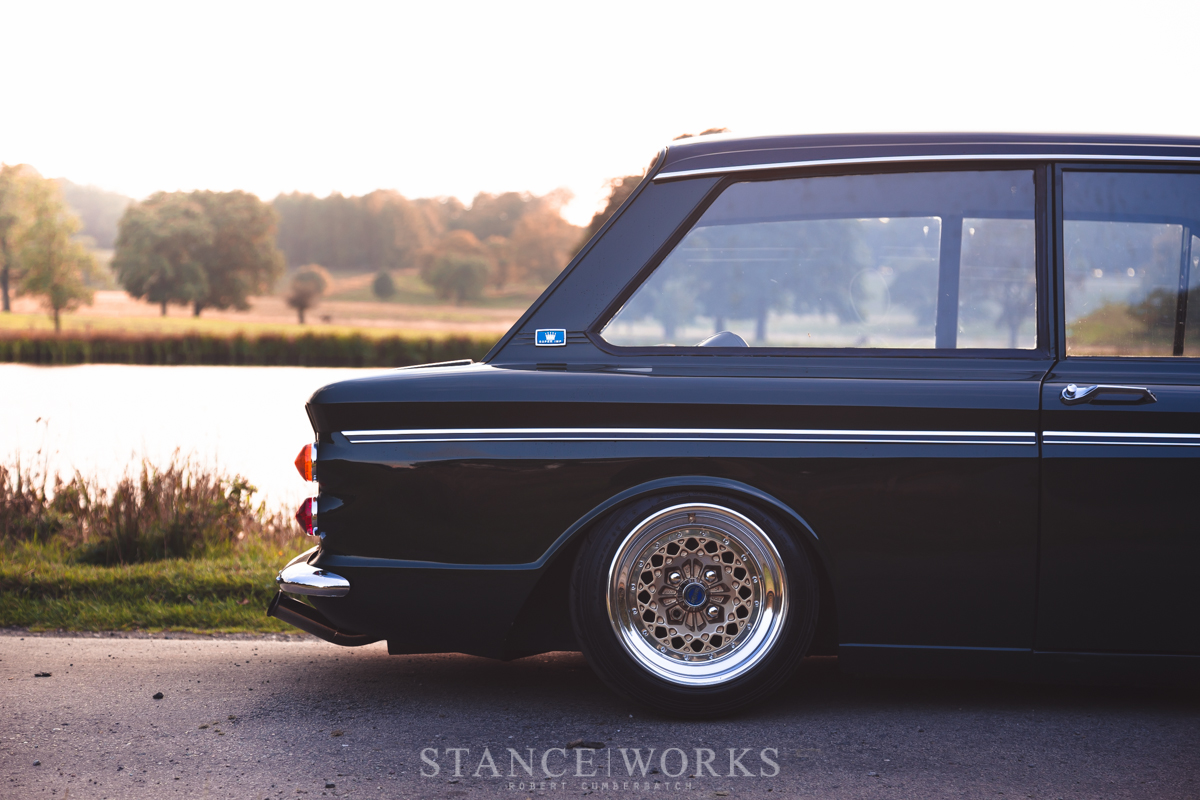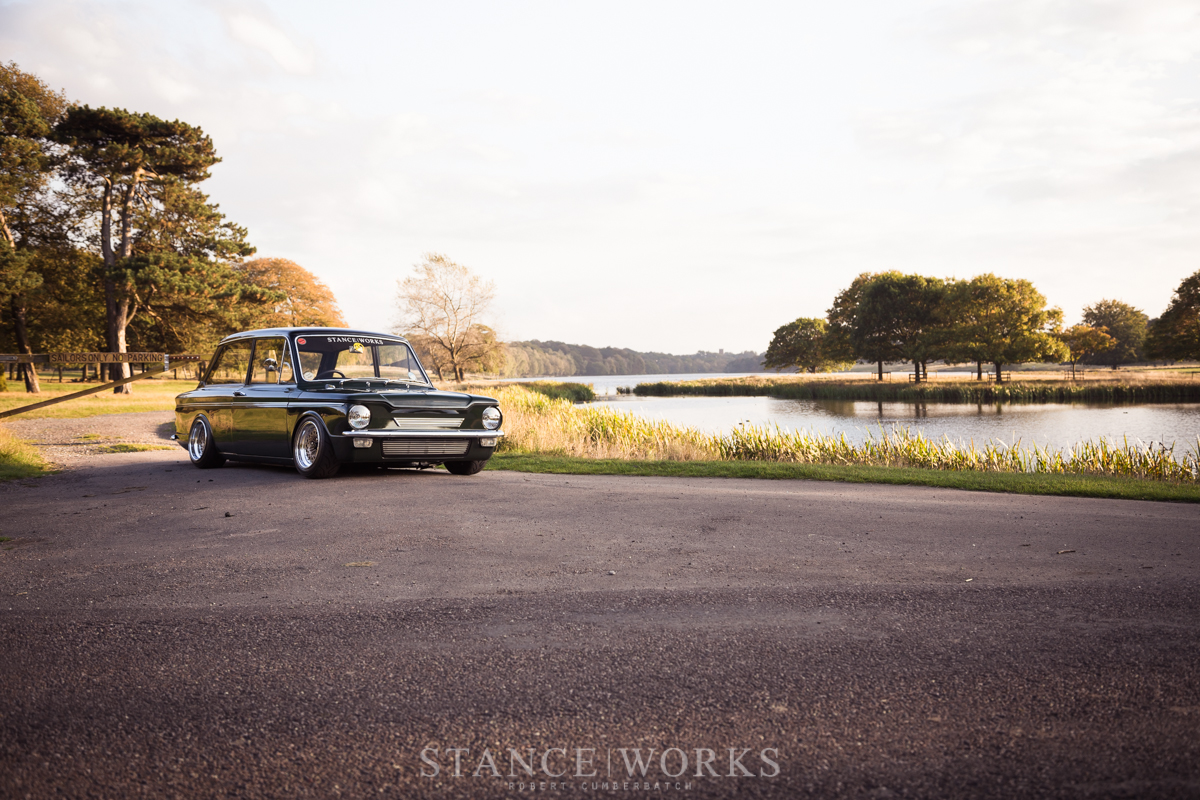 The two wasted no time digging in deep to their new purchase; Rob's excitement to own his first car at just 11 years old, and his father's extensive knowledge and Hillman fanaticism made for an unstoppable father-son team. Initially, following his father's guidance, Rob began with bits of maintenance and restoration, ranging from sourcing a used motor to replace the original seized lump, to replaced bushings, wheel bearings, and brake cylinders, among other things. At 13, Rob picked up a paper route to earn money to afford his rapidly growing habit, and it wasn't long before things spiraled out of control.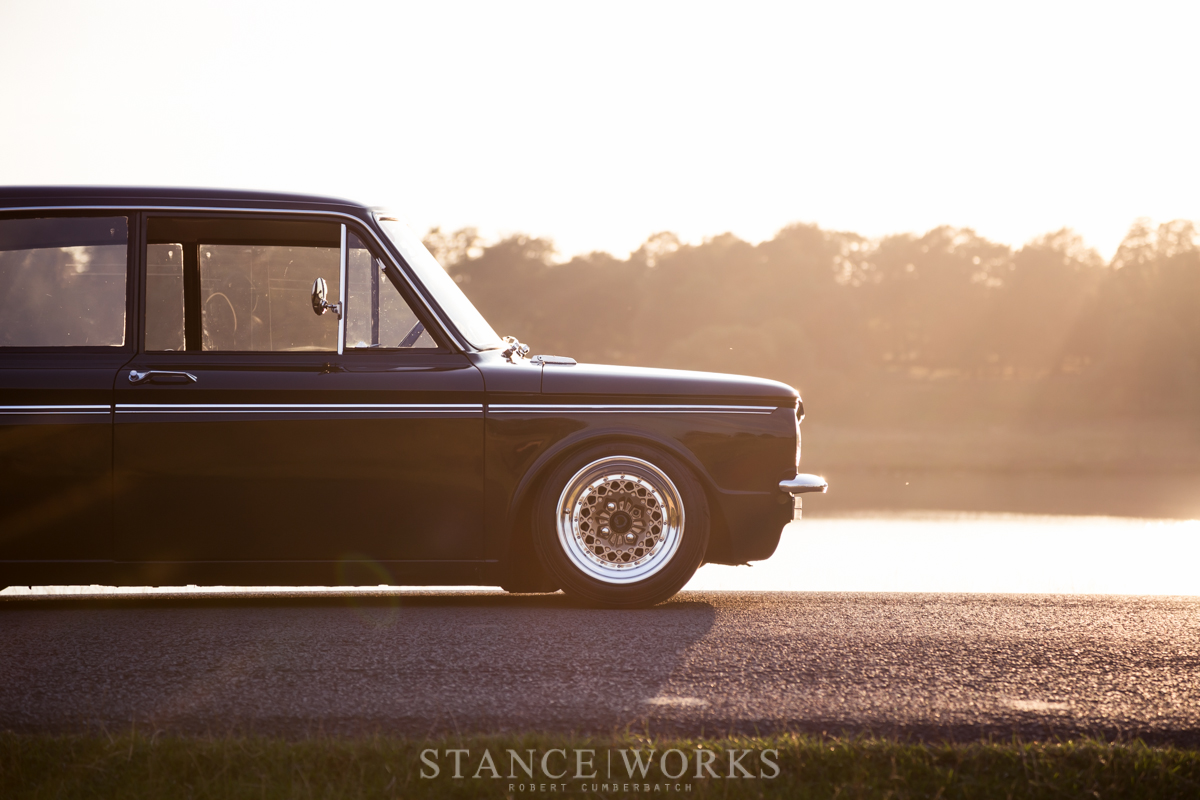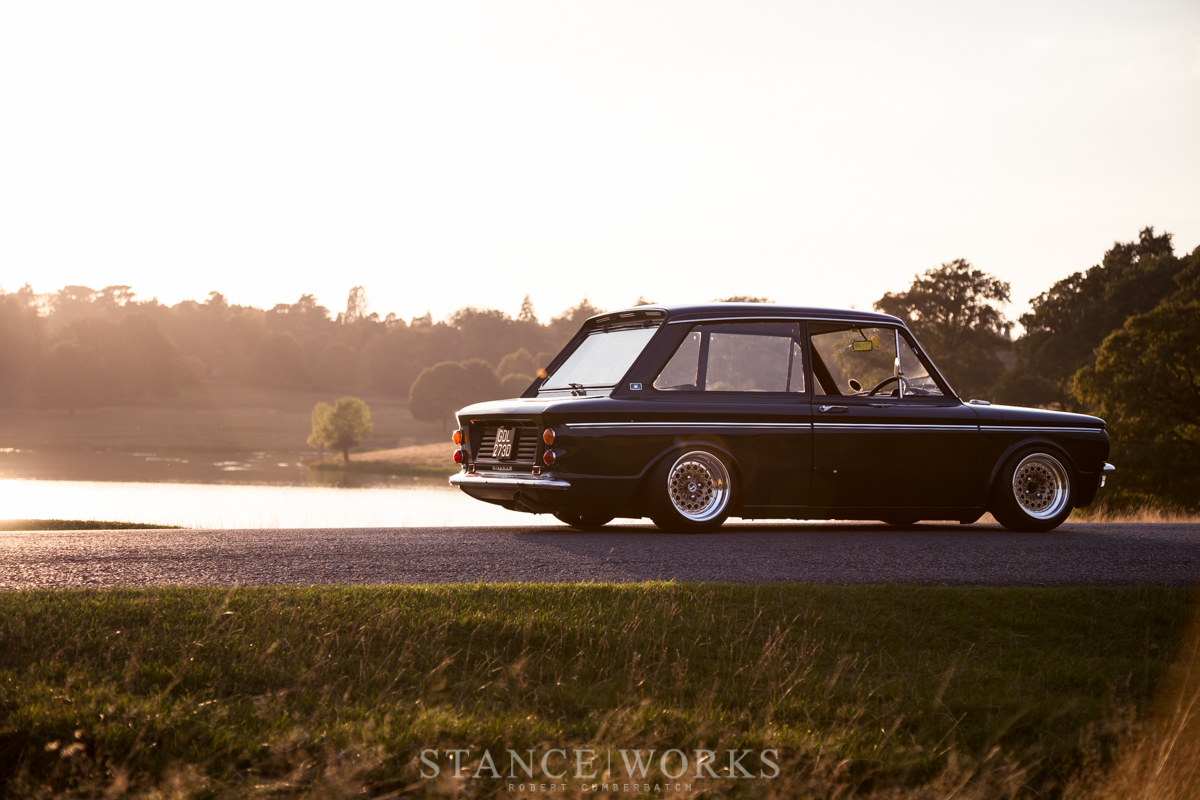 What really sent Rob down the rabbit hole was the decision to rebuild the engine. After the car's maiden voyage, which included more than a half-dozen break downs, Rob's father taught him everything there was to building up the factory four-cylinder engine. A block was sourced from ebay, that included new pistons and rings, and a local friend offered a bare head. However, instead of factory replacement parts, the head returned from the machine shop with bigger valves, enlarged ports, race-spec valve springs, and a hotter cam. It was enough bump in power over the car's factory 39bhp rating to make Rob's heart race, and the newfound growl helped too.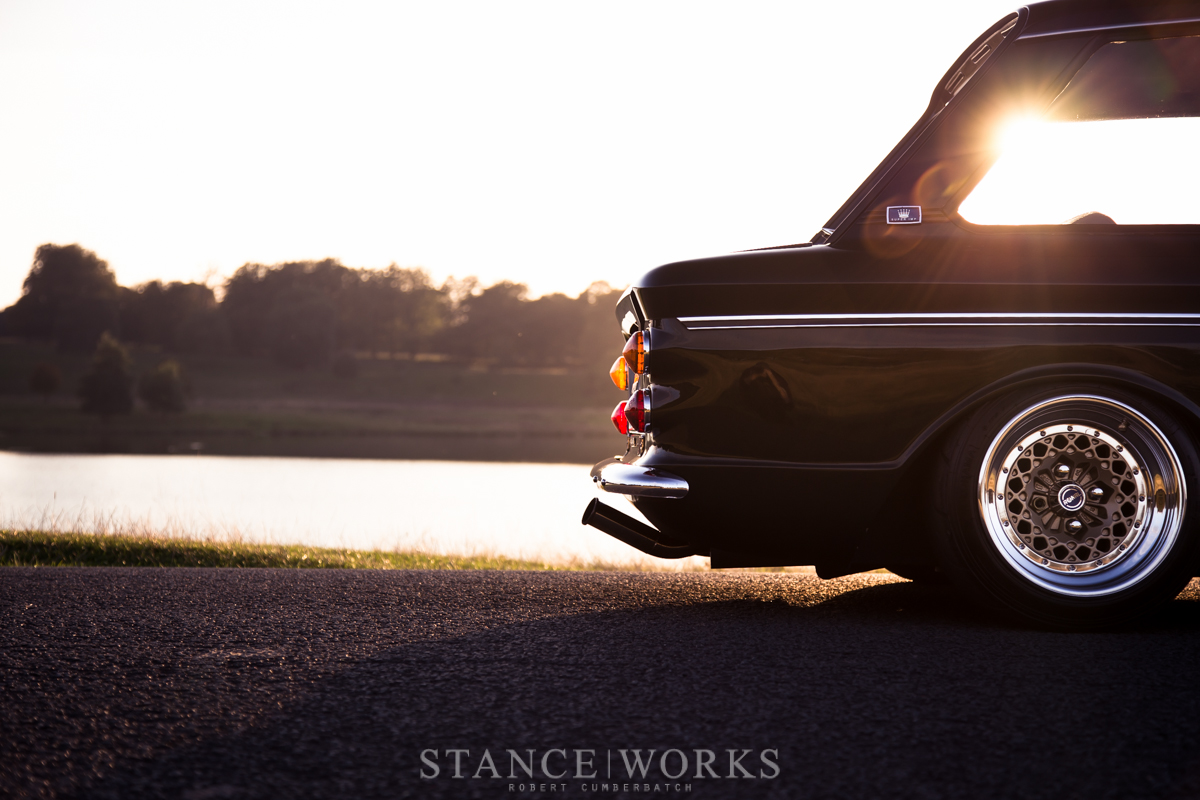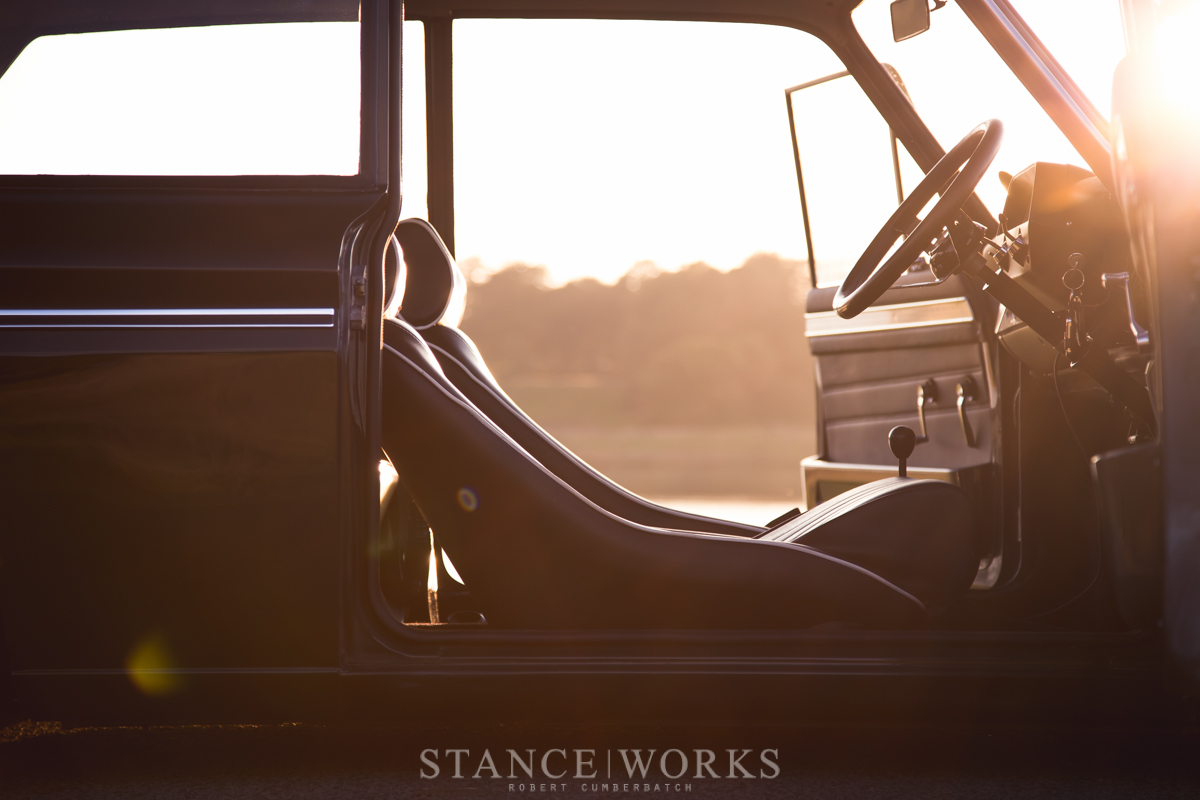 By the time Rob had turned 17, old enough to earn his license in the UK, Rob was doing more and more work on the car entirely on his own, but continued to follow his father's one golden rule: never modify the car in such a way that can't be undone and returned to stock. His father felt obligated to ensure that his son – his own blood – wouldn't be responsible for ruining an early '66 one-owner Imp.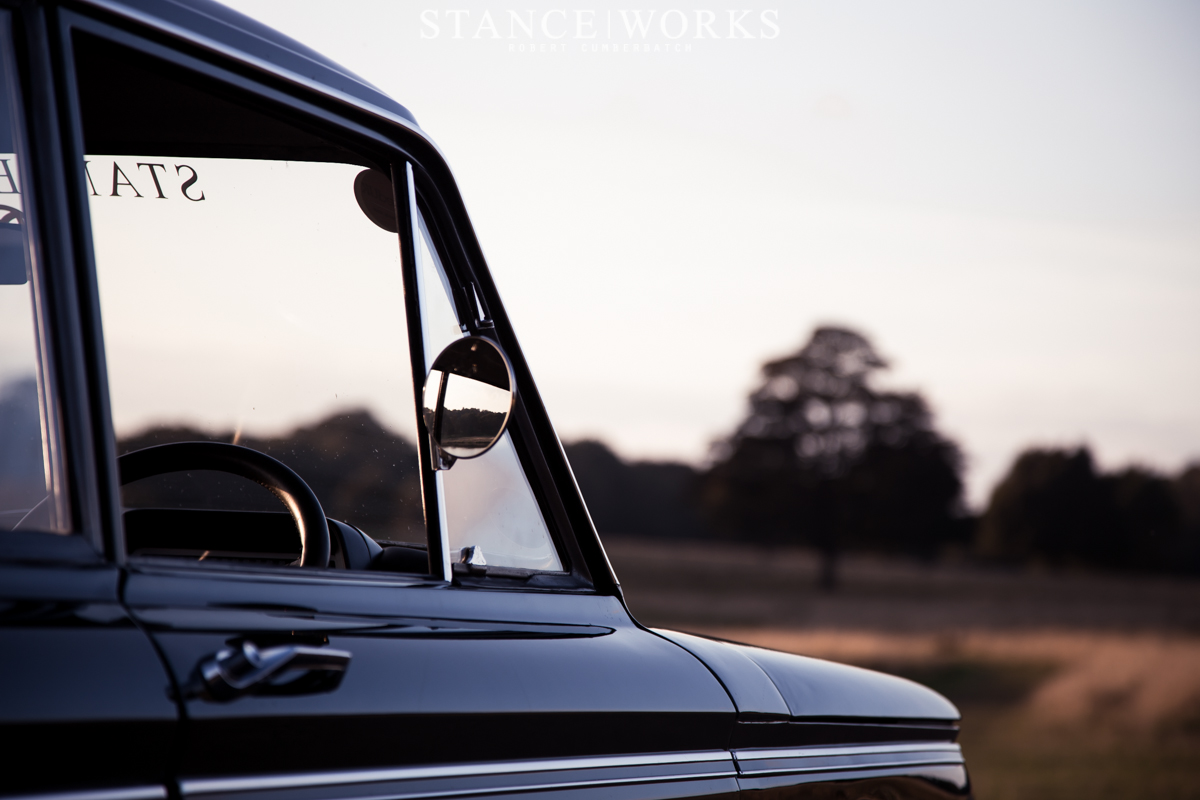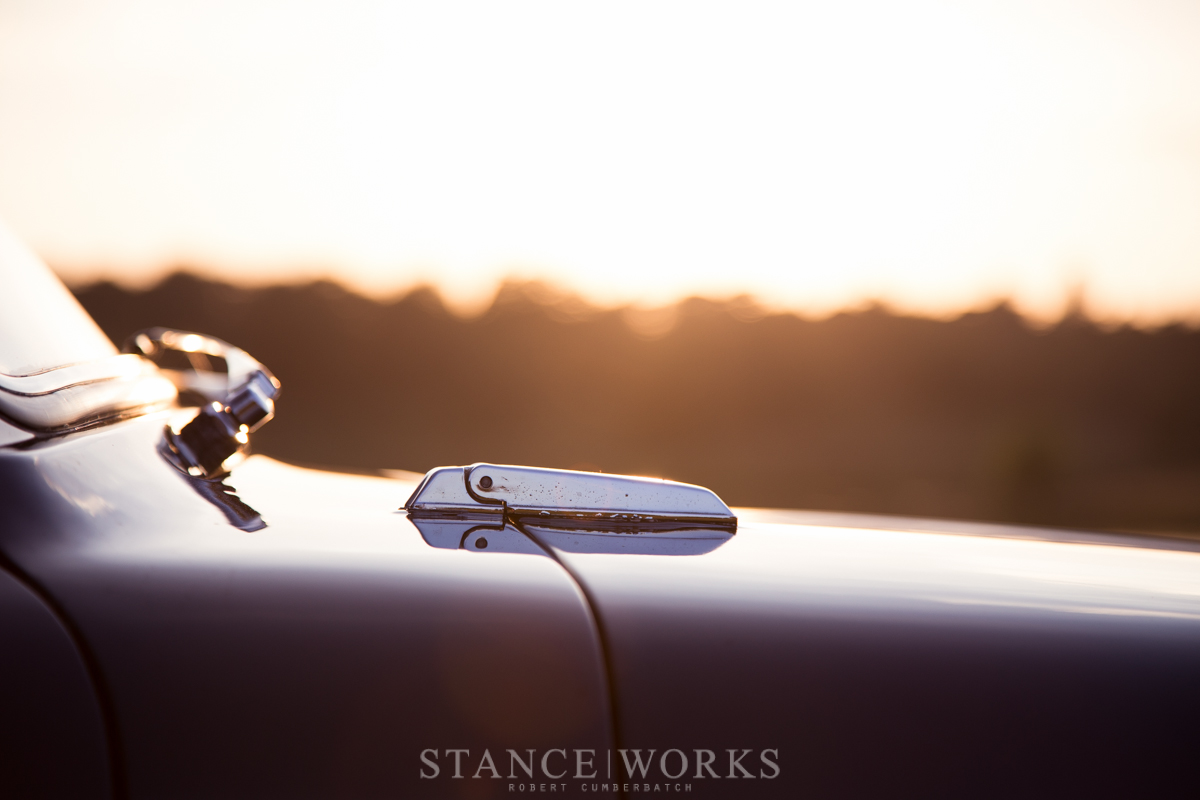 Rob continued, investing more time and money personalizing his Imp into the car he had dreamt of as a child. Twin carbs from an Imp Sport model, updated ignition, and Cobra bucket seats all pushed the car further, but Rob had yet to get the car sitting just where he wanted. He had installed more than a few sets of springs, hoping to bring the car closer to earth, but with a limited set of aftermarket options, nothing seemed to satisfy his tastes. Even coilovers didn't quite do the trick, and after years spent riding around on bump stops, Rob decided to make moves of his own.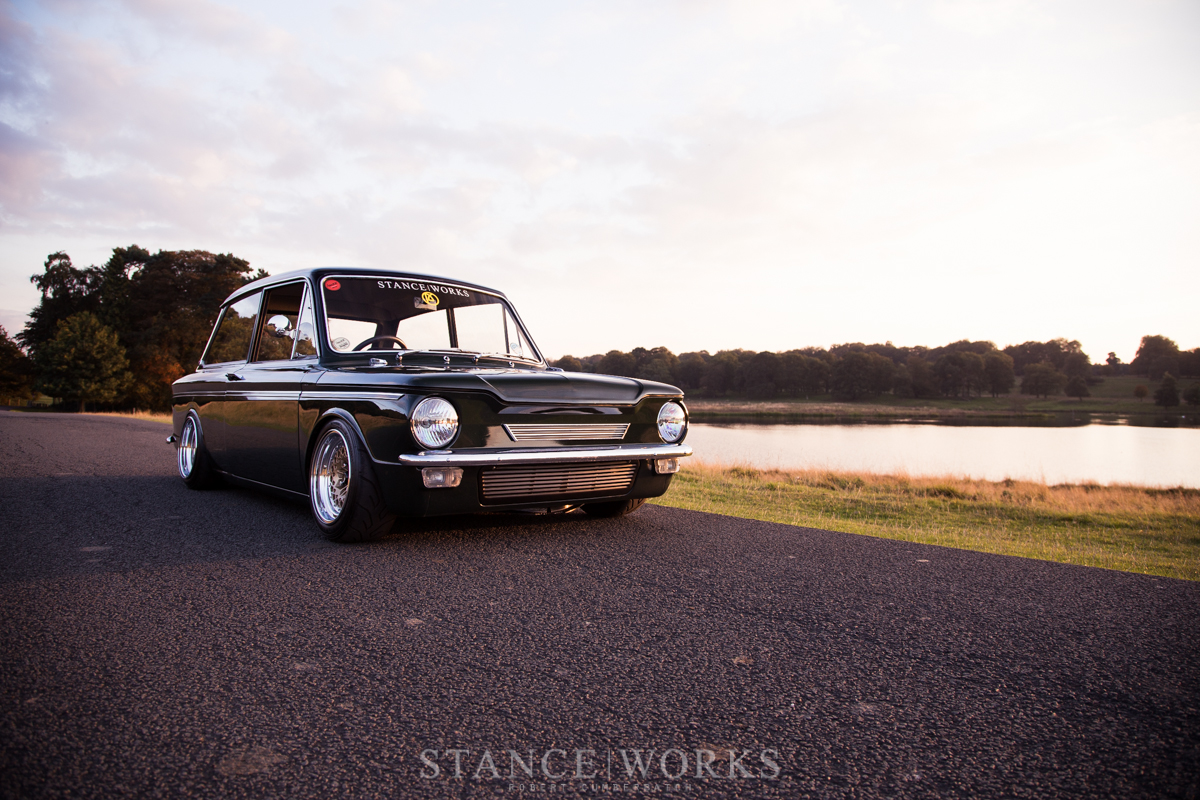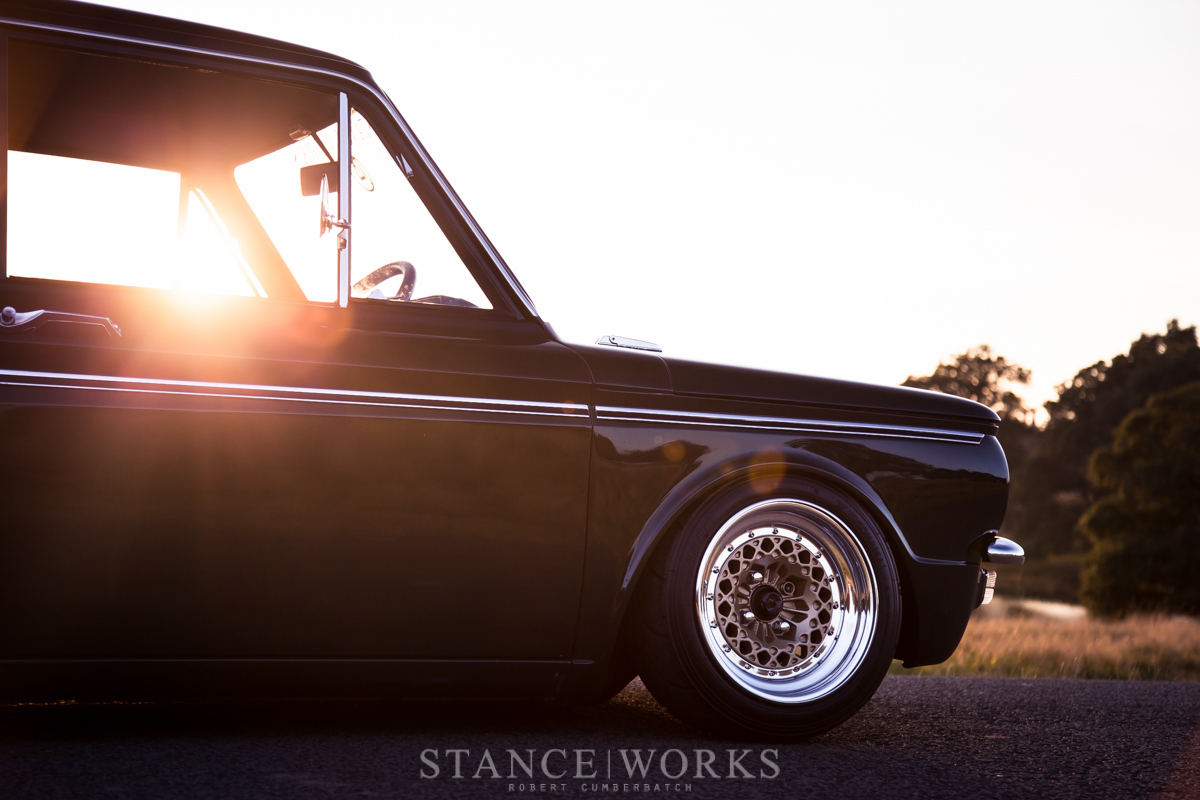 It was 2011, and Rob had his own "proper" job, affording him the ability to make some serious decisions with the car. Unhappy with the car's ride height still, Rob found himself at a crossroads – cut the car's suspension mounting points up and modify them to bring the car down, or head towards suspension made of bespoke, custom parts. Following his father's rule, he chose the latter, and after a good bit of money and time, the Imp finally found its way down to where Rob had intended. Some 13×8 Alley Cat Rally Specials were fitted to the car, completing the look Rob had been searching for for years. However, the car was far from complete.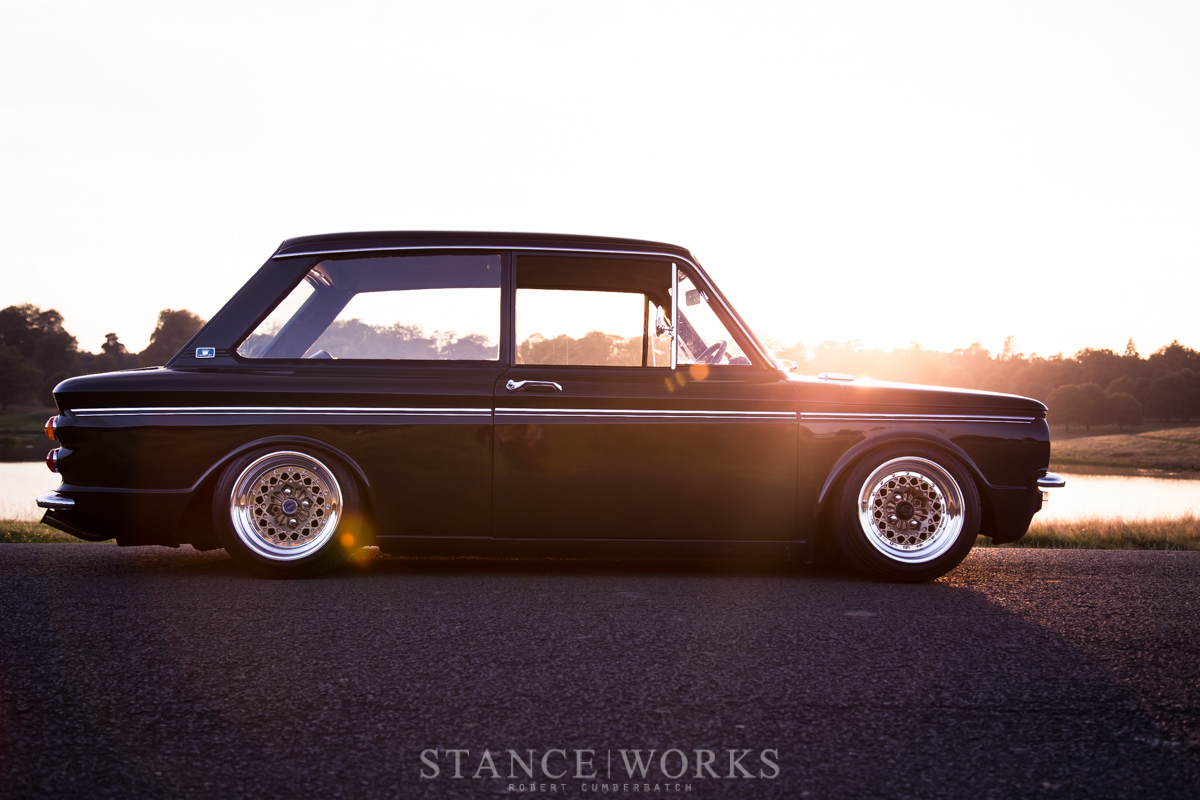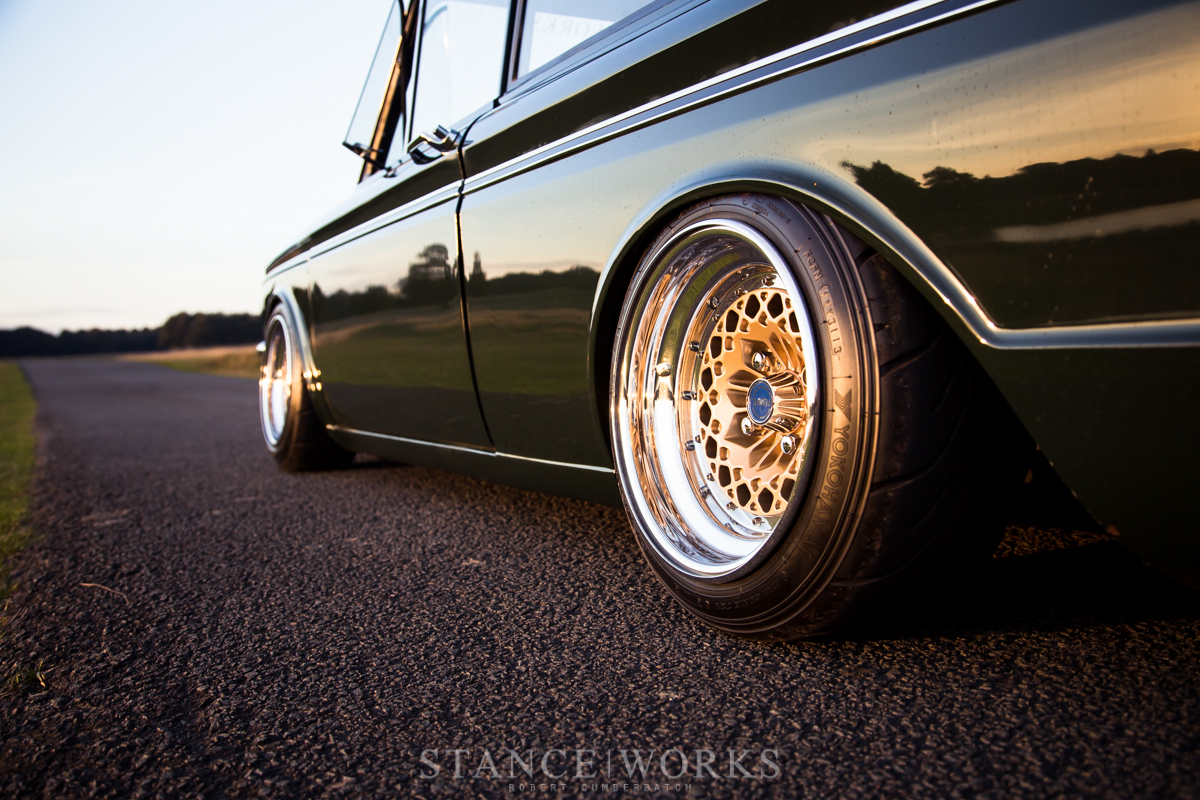 At just 20 years old, with 9 years of experience already under his belt, and an immense level of ambition to go with it, Rob jumped into bodywork. Local bodyshops wanted upwards of $5,000-6,000, and Rob was confident in his own skills. He bought a gazebo to use as a makeshift spray booth, parked the car inside, and began with body work and rust repair, though very little was needed. After much deliberation, Rob decided to repaint the car its factory Forest Green color, pairing it with a gloss black roof to aid a subtle touch of style. With perfect paint, Rob sourced all new-old-stock trimmings to go on the car, which culminated into the Imp Rob had been imagining for nearly a decade.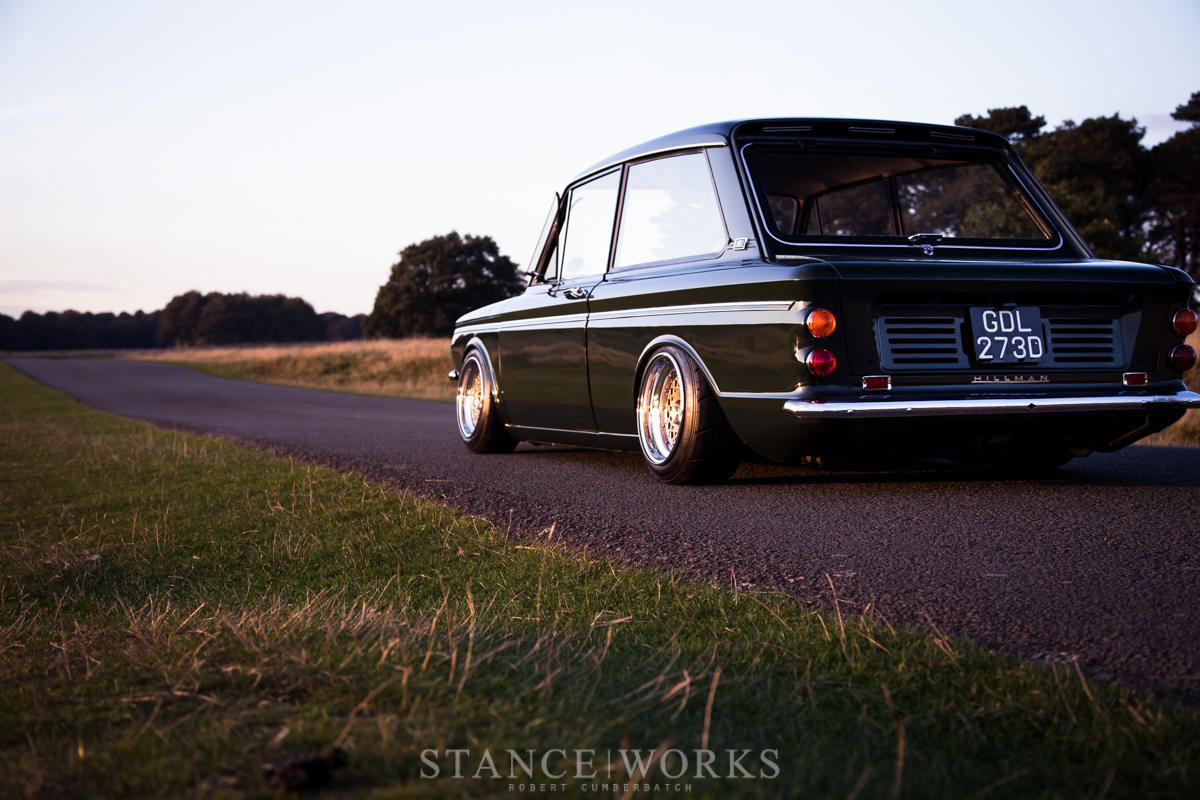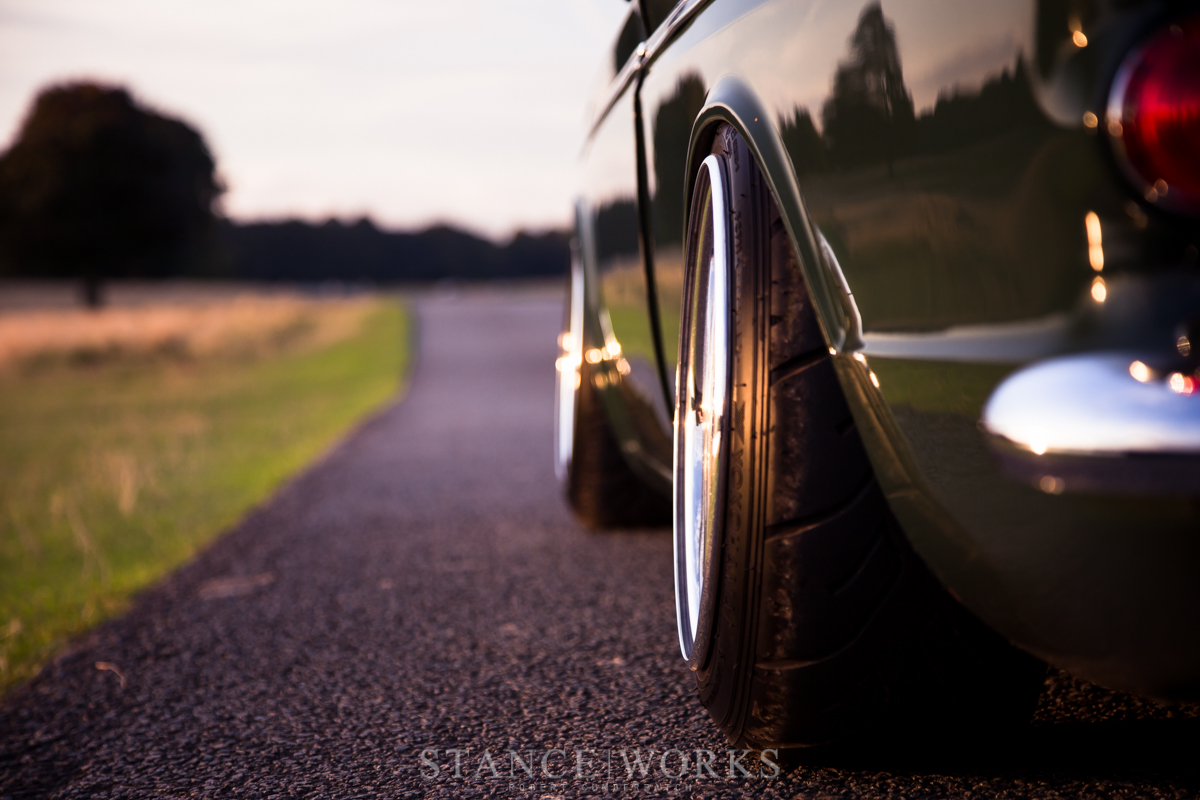 Rob was putting miles on the car, and winning shows too, but there's no way he'd be one to leave the car alone. Rob wanted more… a lot more. His friends from the Volkswagen scene had shown him what a true build could be, and Rob wanted to leave nothing on the table. With a fmiliar sense of ambition, Rob says "Over winter 2013, I knew I had to build something totally new and something that no one had seen before."
It was on Instagram that Rob stumbled across a set of gorgeous Ronal splits, which fit the bill of what he was after. Unfortunately, they were the wrong bolt pattern, center bore, and offset. If the story hasn't made it clear, though, that Rob let's nothing get in the way of his goals, then here's hoping that it comes as no surprise that he bought them anyway, determined to make them work. He went on to refinish and hand-polish them himself to ensure the brightness of the polished rim halves were to his satisfaction.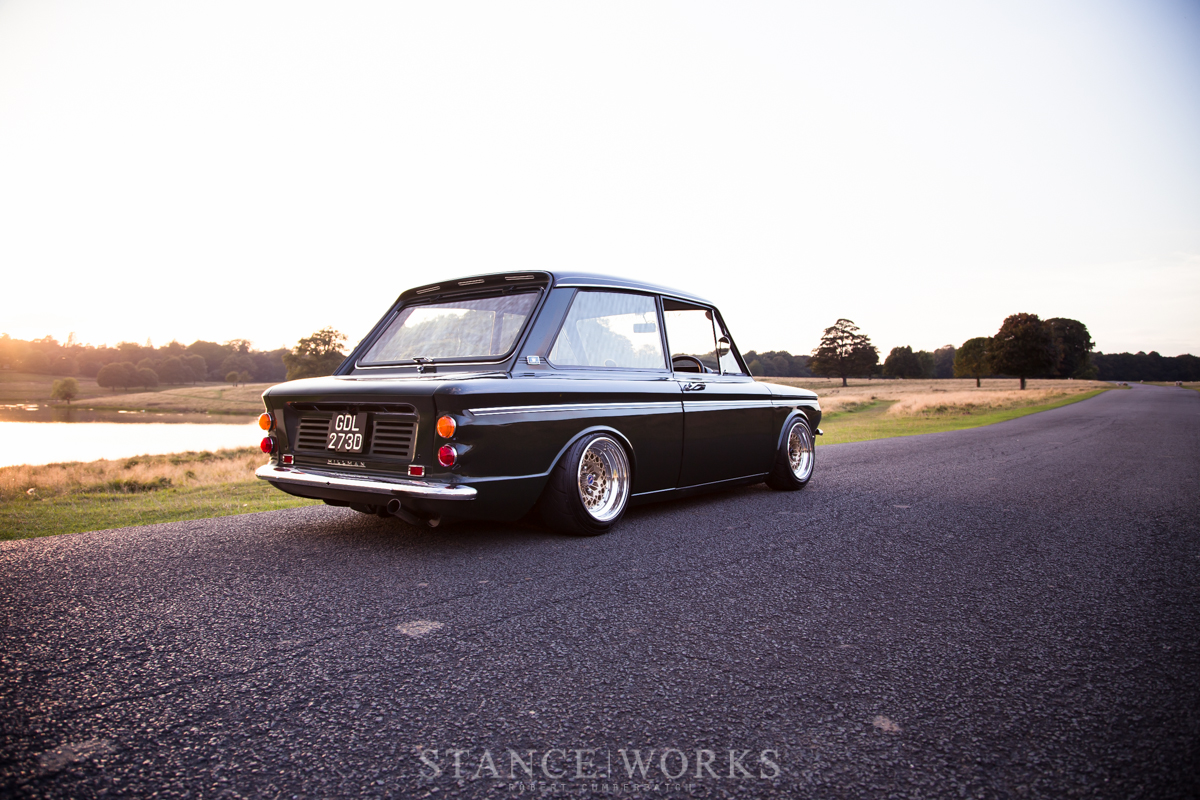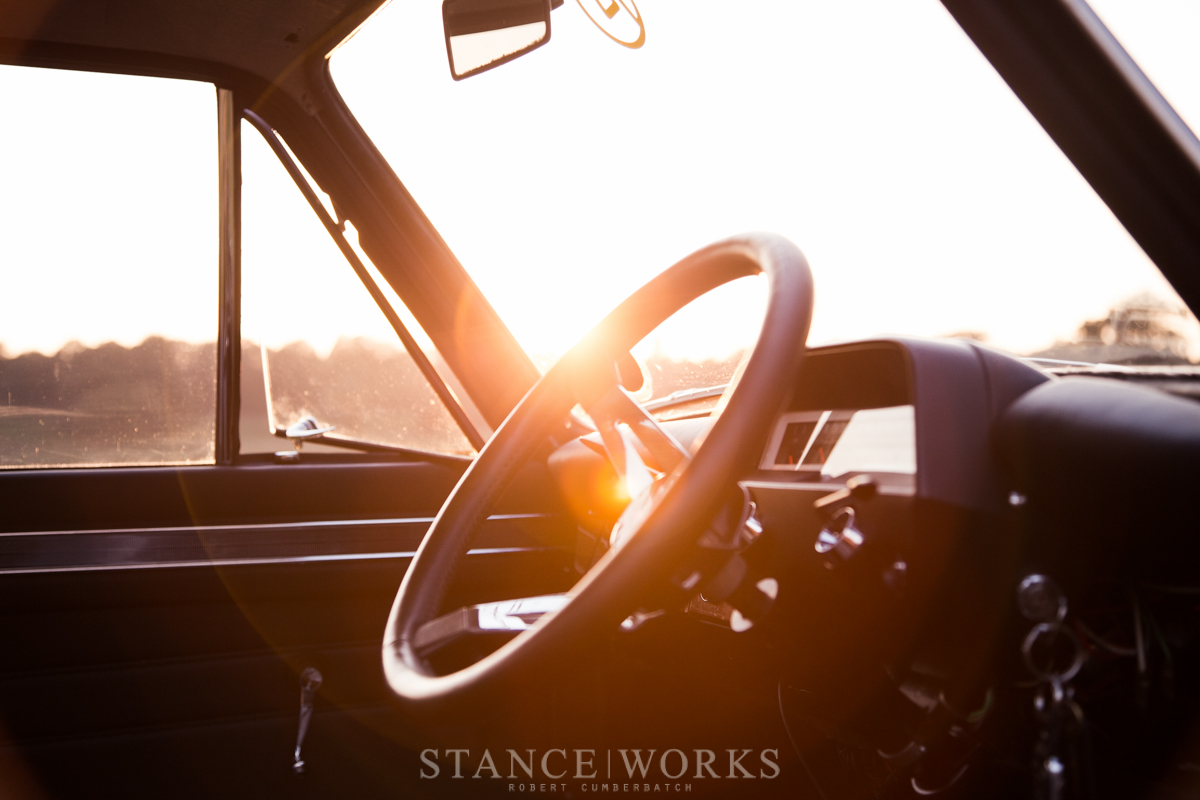 With the wheels sorted, Rob sought to lower the car again – his custom-machined coilovers just weren't enough. Surprisingly, it was his father that brought the car's final element to the table: air ride. Rob admits that, above all else, fitting air suspension to the Imp was by far the most difficult project he's undertaken. While things would have been easier had he been willing to cut and modify the car's chassis, he was determined to preserve the classic car. After serious research, fabrication, and modifications to the suspension components themselves, Rob was able to fit a set of Air Lift struts under the front of the car, with simple bellows bags in the rear, and Air Lift V2 Management to control the entire system. "I remember setting the system to calibrate, and I stood back and watched as my humble little Hillman Imp started moving up and down, side to side, it was like its character had come to life! And being the first Imp ever to have air ride and to have done it all myself was a crazy achievement!"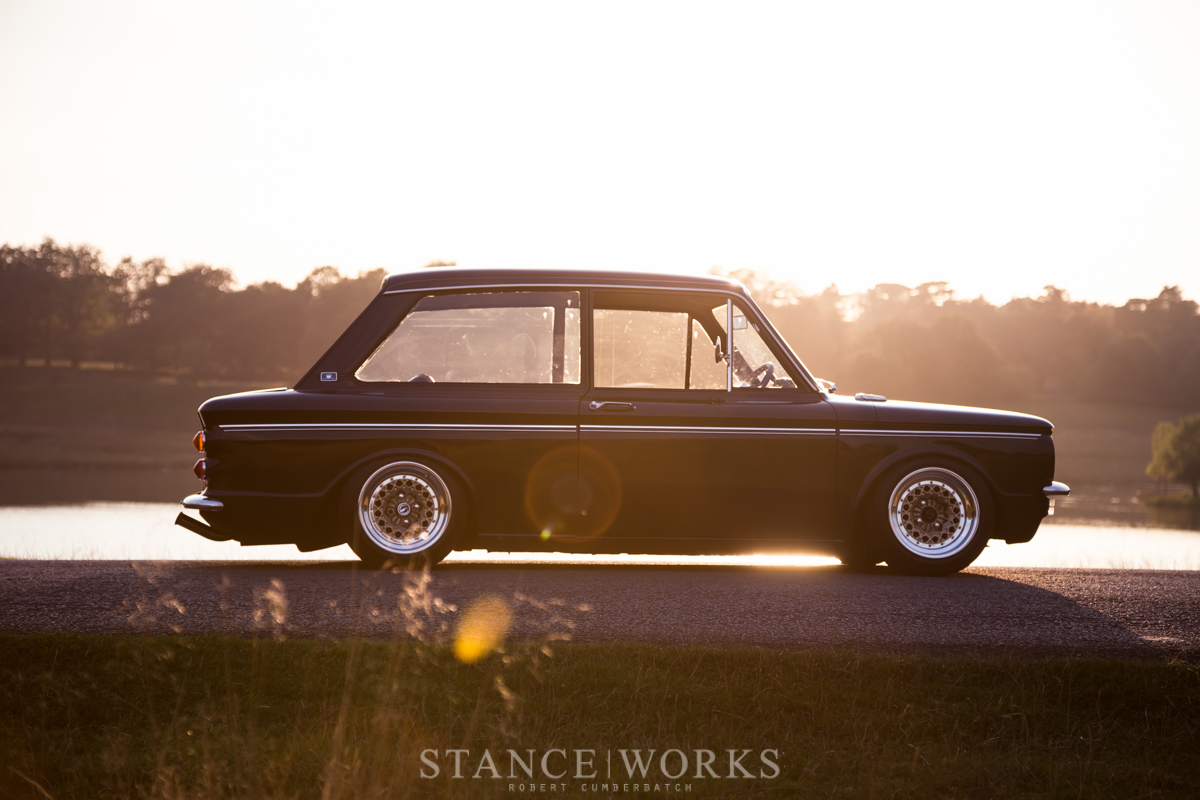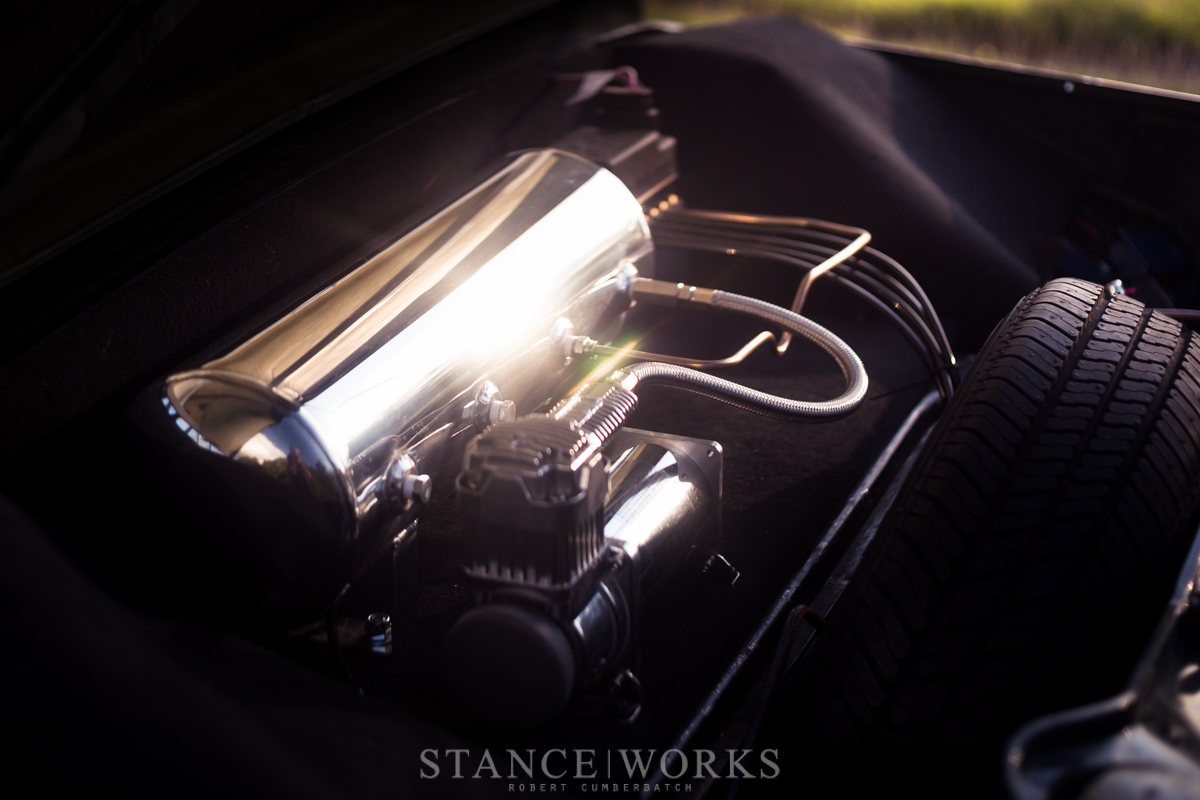 It's been 11 years since Rob and his father coerced the Imp from the widow's garage, and it's clear that more than a decade of hard work and craftsmanship has gone into building the car of Rob's childhood dreams. But best of all, Rob insists he's still far from done. He hints at building up a 998cc race engine sourced from an old championship winner, which will pump out more than 100bhp when complete… and he's already underway. After that, he wants to redo the suspension once more, having learned enough to improve the air ride setup significantly, referring to his current setup as merely a "prototype" system. We will wait, anxiously yet loyally, to see what Rob shows us next.