Photography by Anthony Sundell
In a day and age when people seem to lean towards the outlandish or radical, it leaves those with a  simplistic beauty standing out of the crowd. Every piece complimenting next whether it is inside or out, which all comes together to create a stunning result. The result is carefully calculated with each modification, everything has to be perfect down to the minute details. A majority of these creations are built with time, by owners that create lasting memories.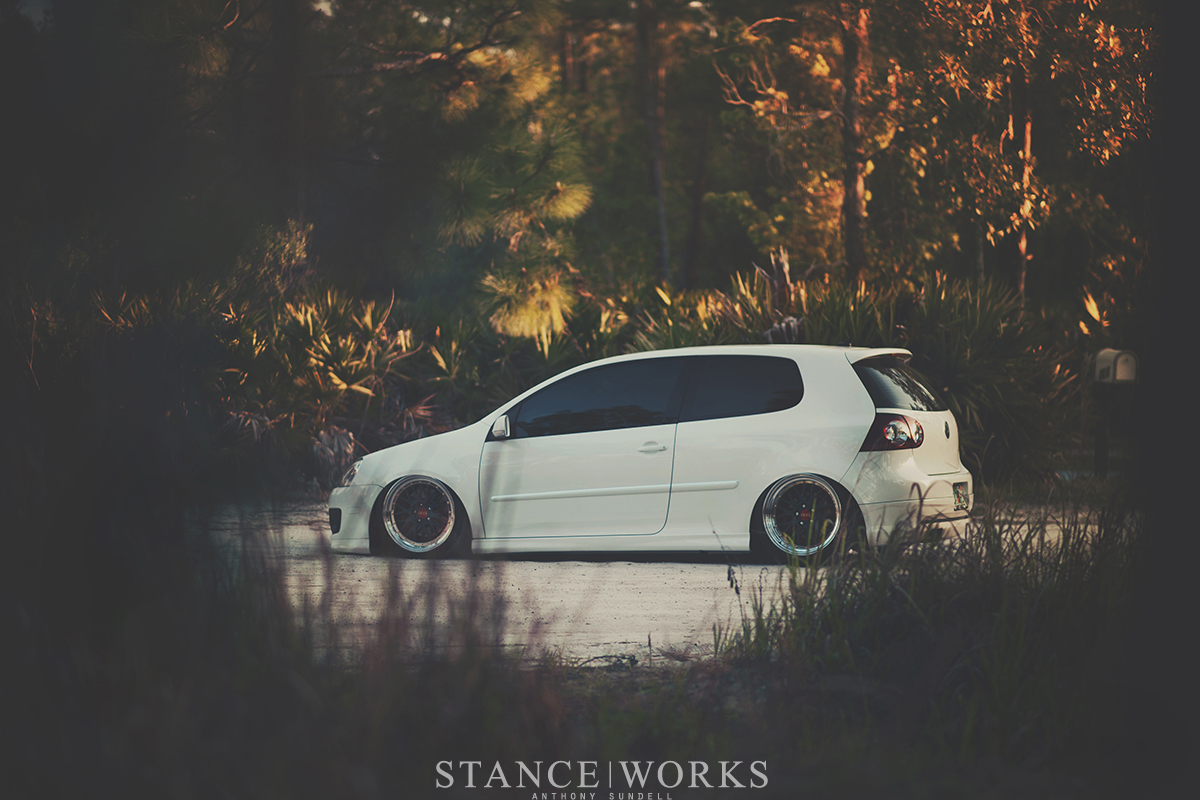 Owners like Alex Schumacher, who has pieced together this elegant Volkswagen GTI which started its journey in late 2008. For Alex, the GTI was a no-brainer, as he had grown up around German cars throughout his life, plus it filled his needs as a daily-driver – he was a musician and required some cargo space. Like most of us, the infamous "I'm only going to do a few mods" was the original plan but as you can see, Alex ended up taking his GTI to an entirely new level.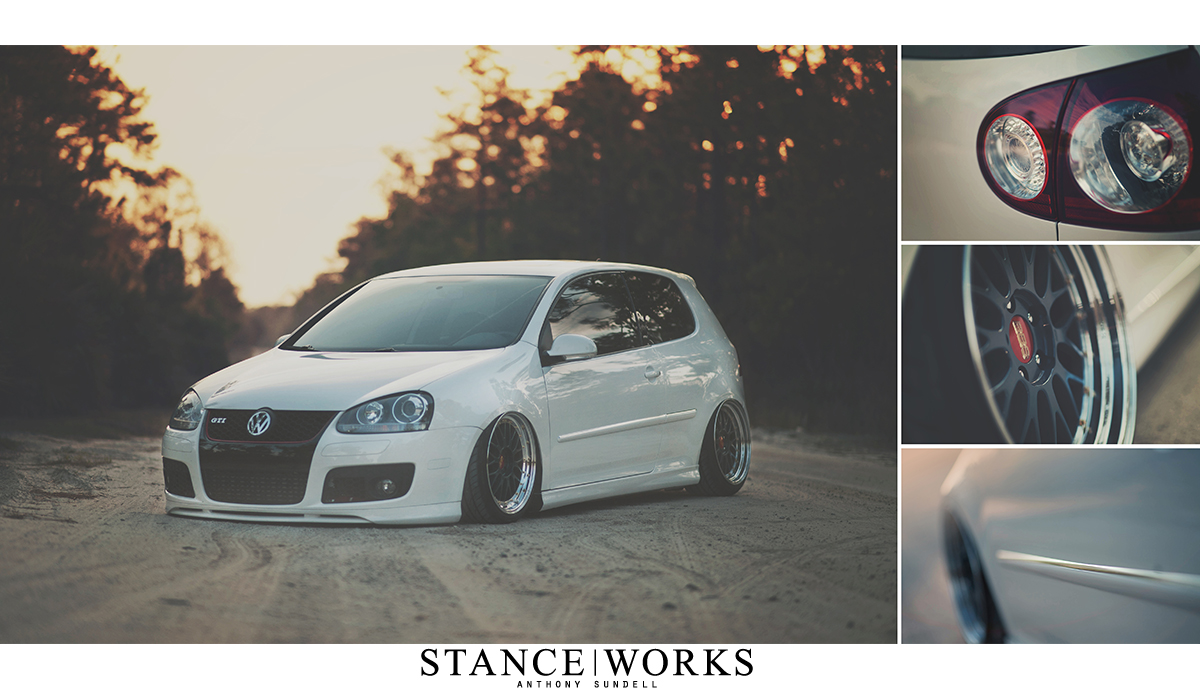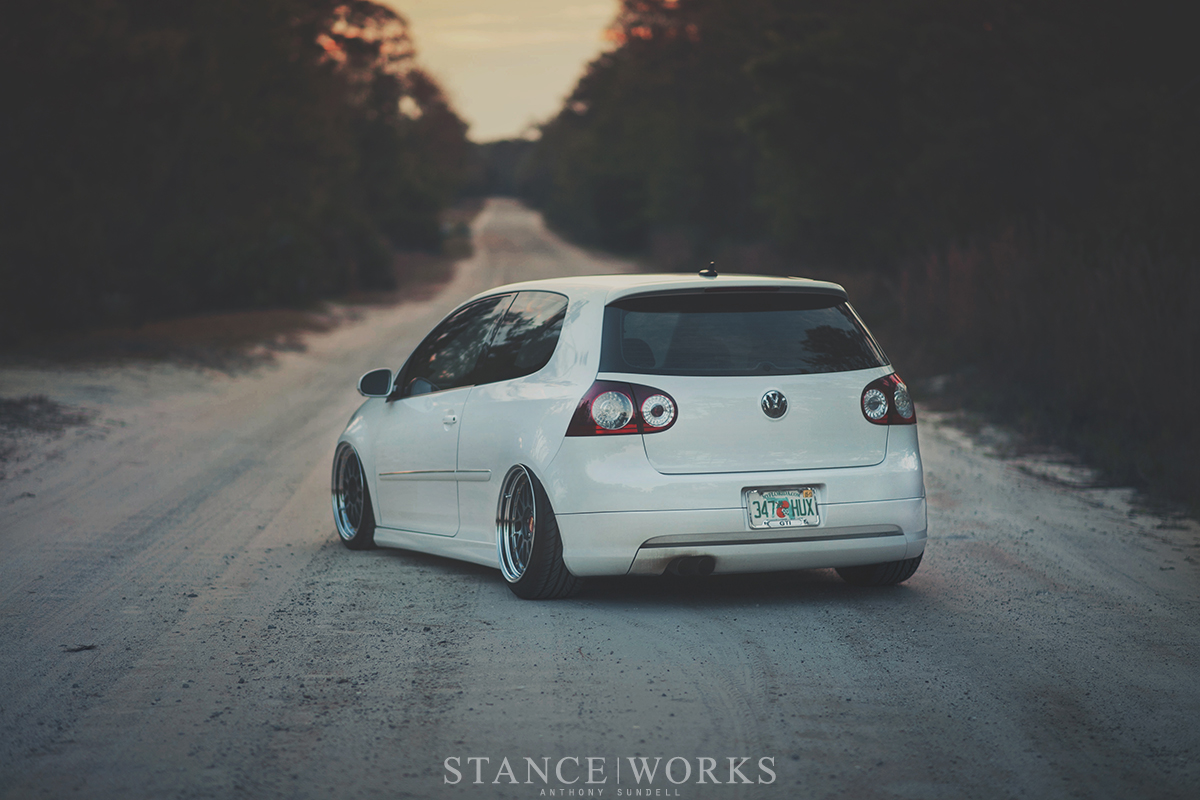 Alex started out with a set of FK Konigsport Coilovers and a set of Autostrada Modena's which was a modest start but an unfortunate event led to a down-spiral of mods for this once simple GTI. One day, Alex's GTI was backed into which required some body-work. This became the perfect opportunity to go with Euro Chrome Door Moldings which before he had never been able to justify. One thing led to another quickly and Alex found himself piecing together an air setup and prepping to rebuild a set of BBS LMs.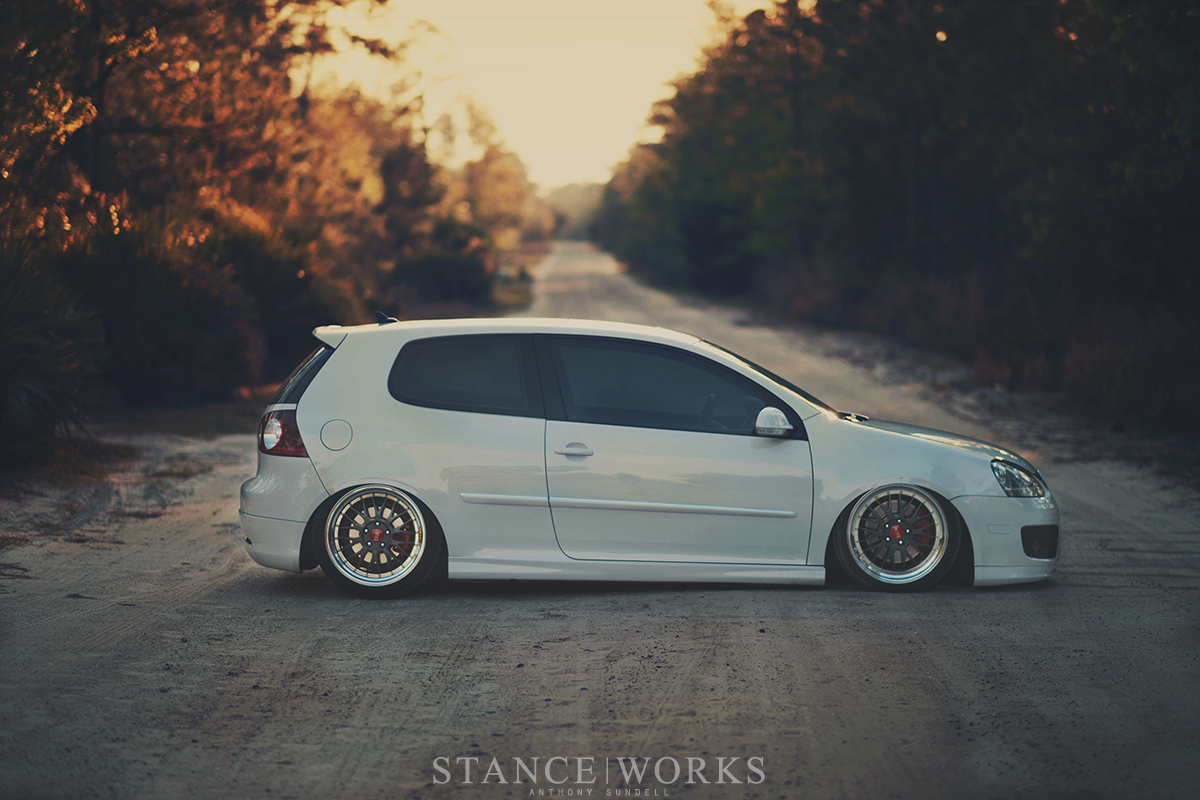 The BBS LMs are the highlight of this GTI for Alex. When building them, he decided on 18x9s up front with 18x10s in the rear with chrome-plated lips and barrels. He then went with grey from a Porsche GT3RS for the faces which were reverse mounted and finished off with gold hardware. Alex's LMs are nicely tucked with the assistance of a full Airlift V2 setup which leaves this GTI resting nicely just off the ground.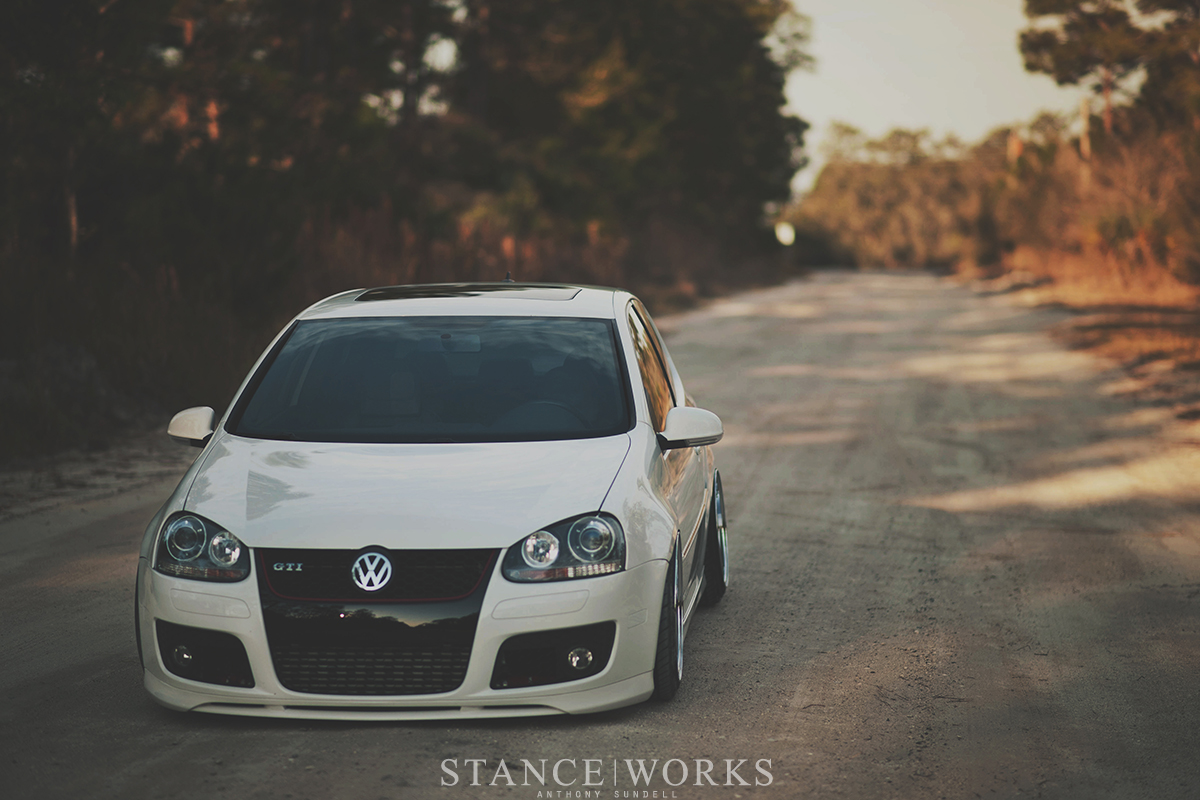 For cosmetics, Alex went with a clean and simple overall look. A full Votex Kit has been added with Euro LED Tail Lights and Euro Chrome Trim for finishing details. He also gave some attention to the performance aspect of his GTI as well by way of various bolt-ons and an APR Stage 2+ Flash.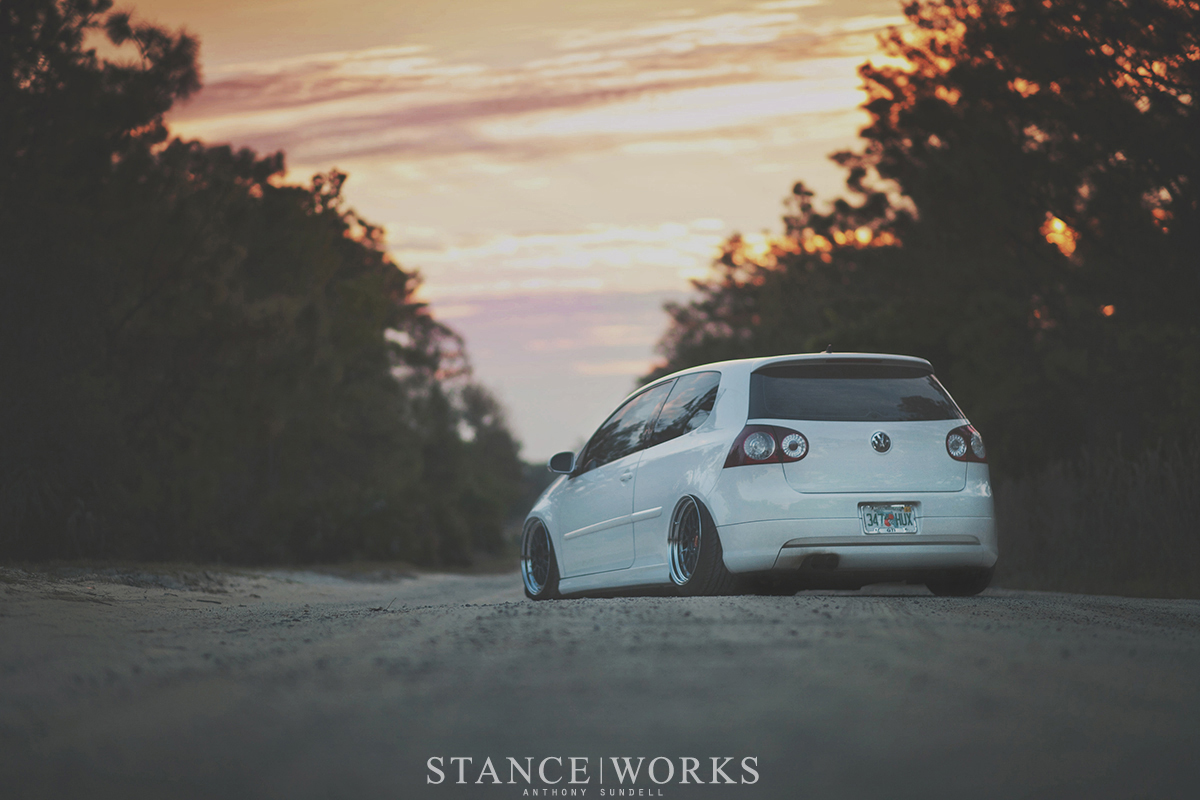 Even though Alex has built a beautiful GTI, in fall of last year he felt that his Volkwagen had reached a dead end. Even though he has had a multitude of great memories and experiences with the GTI, he decided it was time to move on to his next project. Just 24 hours after this photo shoot with Anthony Sundell, Alex let go of his GTI in its original form to make way for the next chapter of his automotive life – a BMW E92. With seeing his GTI, I'm sure that his E92 will turn out just as elegant as his previous triumph.
Alex would like to take the time to say: "I'd like to thank anyone and everyone who has been involved in this built thread in one way or another. I am forever grateful for you guys. More importantly I'd like to thank in particular: my family, my friends, everyone off E.G. and other various forums, everyone who helped me work on this car throughout the years, especially: Josh Waldron, Ted Wambach, Jon Barcenas and Danny Pizzaro."