Photos by Jordan Unternaher
Nick Lanno's bagged E30 is a sight to be seen, hovering millimeters above the ground atop a gorgeous set of RSs. In many ways, it's what many believe an E30 should be, yet there's no question many of us have trouble rationalizing such builds to our parents. Whether you're 16 and just arriving at your Junior year, or you're supporting your spouse and family, if you drive a car like Nick's and your old man is around to see it, it's likely that he's said "It's too low, you're gonna break that chin spoiler off!" at least once. For Nick, the sentiment rings more true than ever, as this little black E30 has a bit of history for the father-son duo.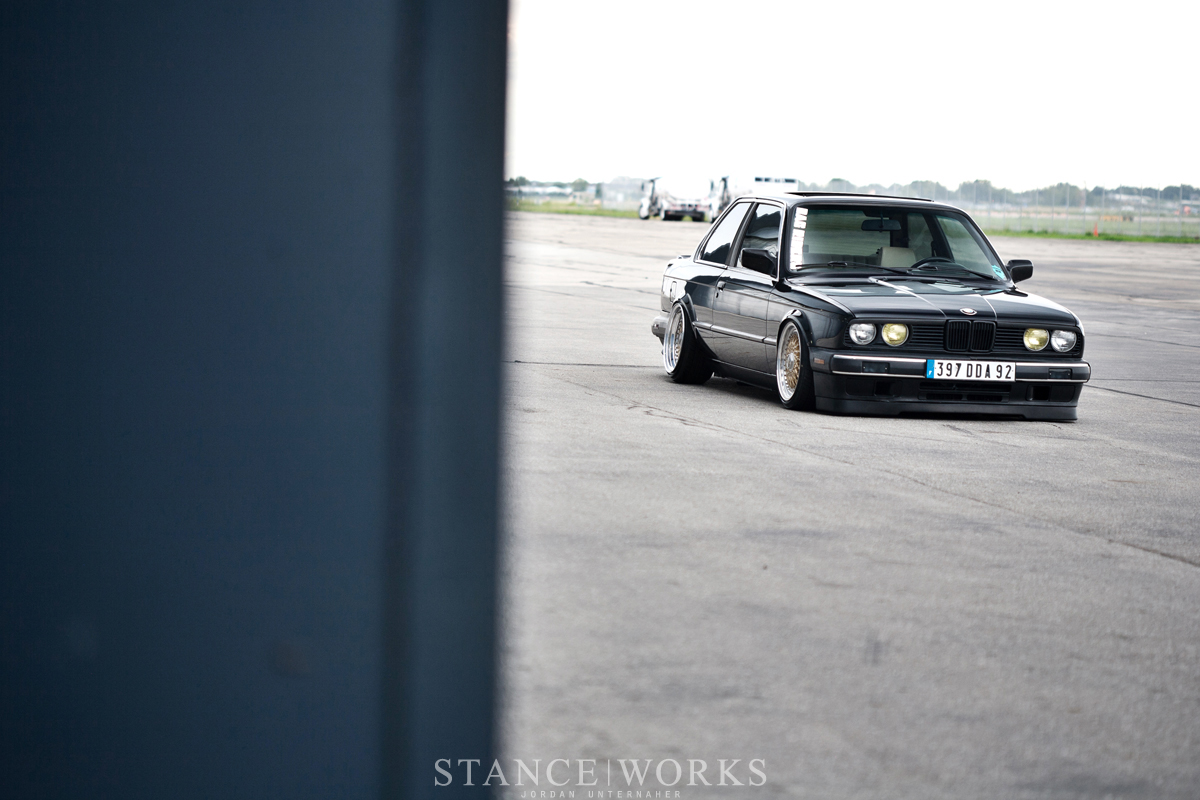 Like any loving car owner might say, Nick tells me that his 325is has done a lot for him. However, Nick takes it a step further. "My father bought the E30 brand new in 1987, he drove it off the lot with 2 miles on it. It was his first purchase out of college and he was extremely proud of it. When I was born, I was brought home from the hospital in this car, and I went back to the hospital in this car when I broke my first bone." The car has been a huge part of Nick's childhood, and he recounts tinkering in the garage with his father through the course of growing up.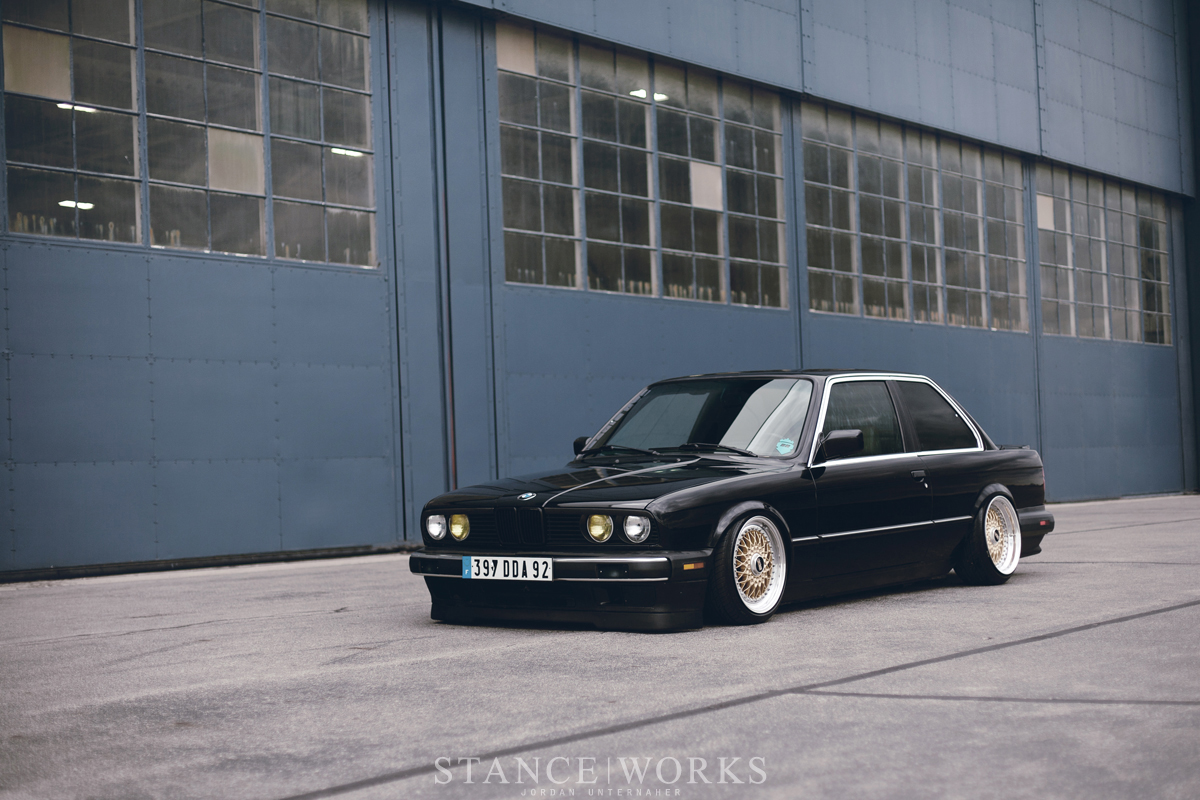 It helps that Nick's father is a car guy himself, still owning his original high school car, a 1964 Corvette. His father passed the love on to Nick, which has manifested itself in the form of a rather unique E30. Of course, seeing as Nick's father had put each of the 140,000 miles on the car, it took some convincing on Nick's part to get his old man to agree to such modern modifications.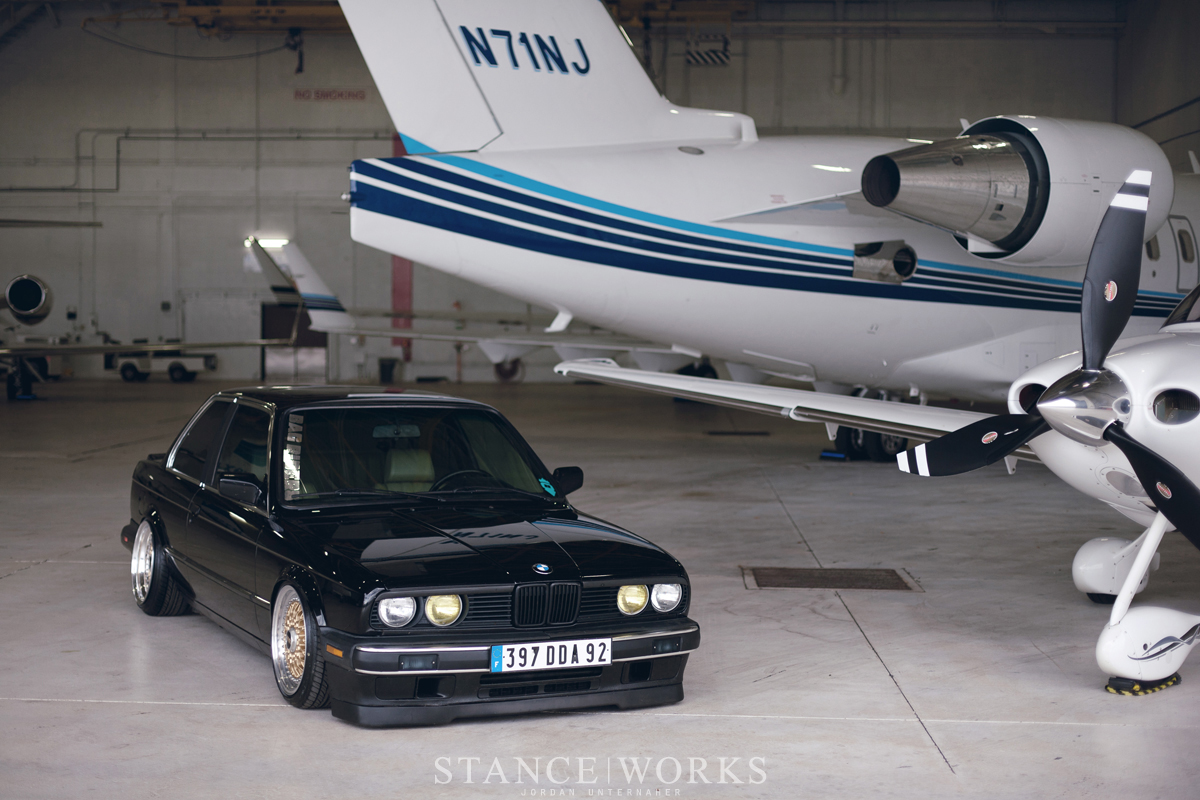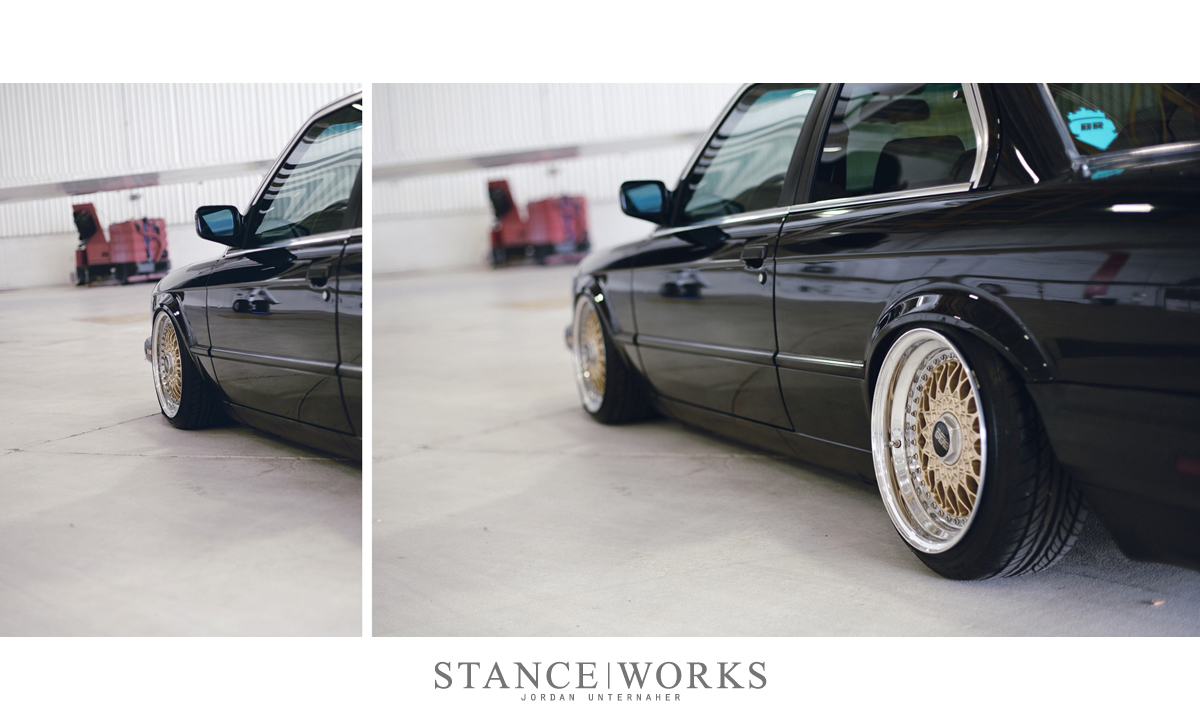 However, Nick's dad is an understanding man, and the two tackled the project that lay before them. " My dad and I knew the install was going to be a bit of challenge due to the lack of bolt in applications for the E30, but we knew the product would be worth it." And worth it, it was. Sourced by our friends at Bag Riders, the car sits on an Airlift Universal strut setup in the front, using 75561 bellow style bags. The rear bags are Air House II's with Bilstein shocks. A set of manual paddle valves give Nick control of the system, and a Viair 400c paired with a 5-gallon tank ensure everything works.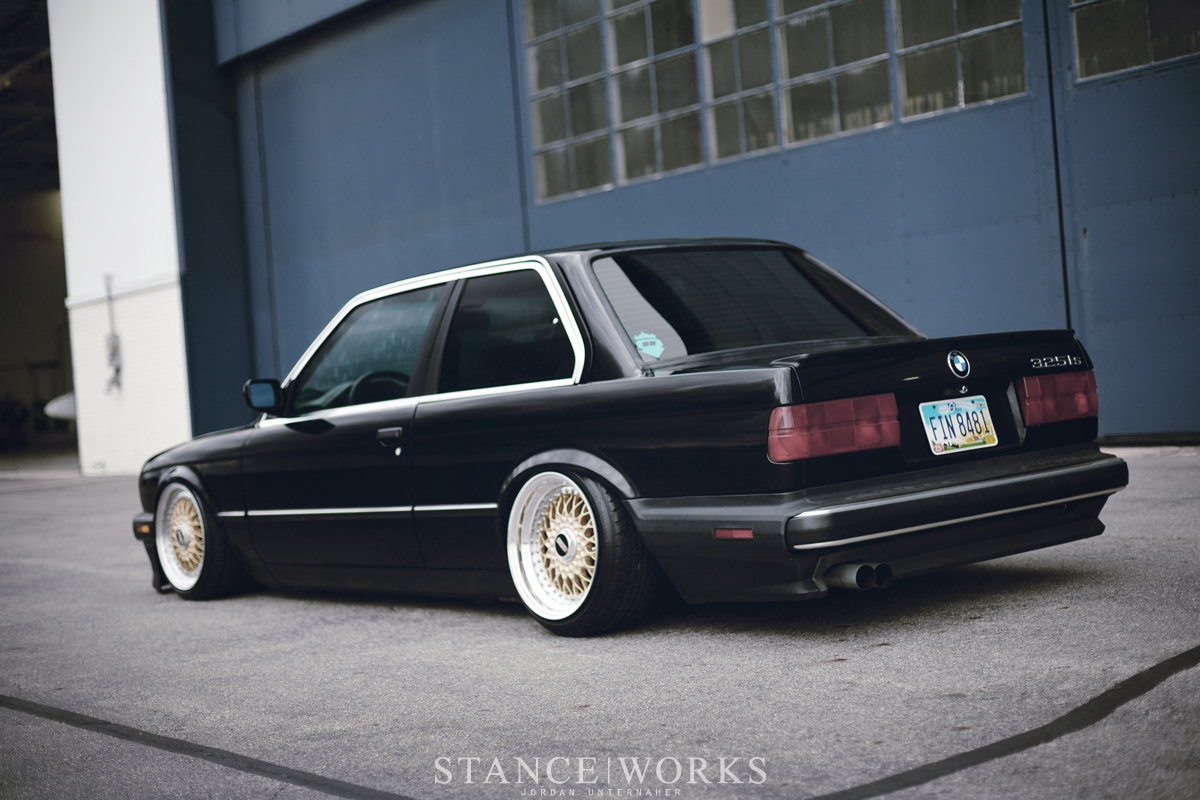 Once the car was able to set itself down, Nick set forth on finding the correct wheels for the project.  A pair of  BBS RS137s and RS225 did the trick, measuring out to 16×8 and 16×9 respectively. The refinishing work was done entirely by hand, and as any veteran of the sandpaper workout knows, it was no easy task. Half-inch lips in the front and 2.5″ rear lips are mated to gold centers with polished hex caps. After 35mm front adapters, and 18mm for the rear, the final measurements come out to 16×8+10 front, 16×9+3 rear.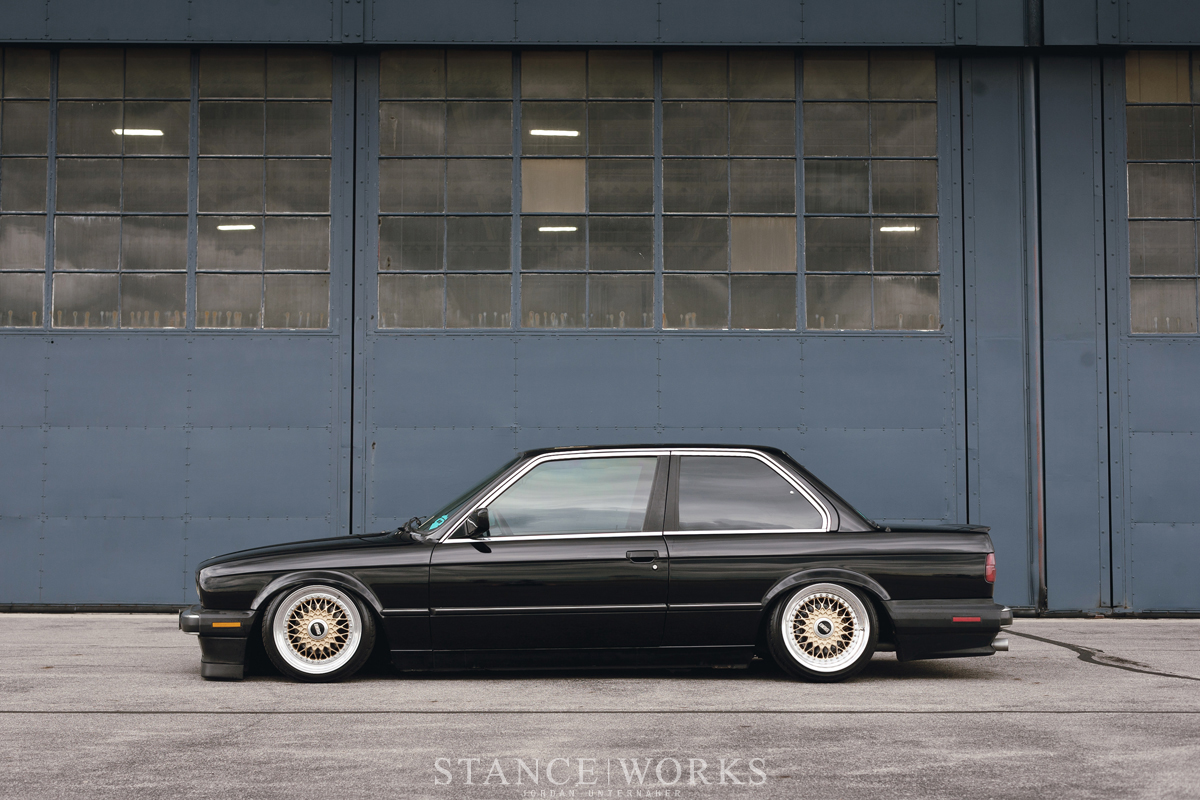 Nick didn't stop there, though. He put in the legwork to find a rather rare Zender rear valence, swapped the front to a later-model version with an iS lip to match, and more. An M-Tech 1 steering wheel and aftermarket shift knob accentuate the original interior in a subtle fashion, and the exterior received the same treatment. All-red tails, smoked turn signals, a bumper tuck, and fog deletes keep the exterior close to OE spec.
The plans don't stop there, however. Nick and his father intend on ripping the low-mileage heart out of the car in favor of its 24-valve counterpart, the M50. Commonly sourced from an E36 or E34, the M50 is sure to provide the car with some extra kick in the seat. Yet as much as the power makes the swap worth it, Nick hints that he's more keen to the quality shop time it'll ensure between himself, his father, and his closest friends.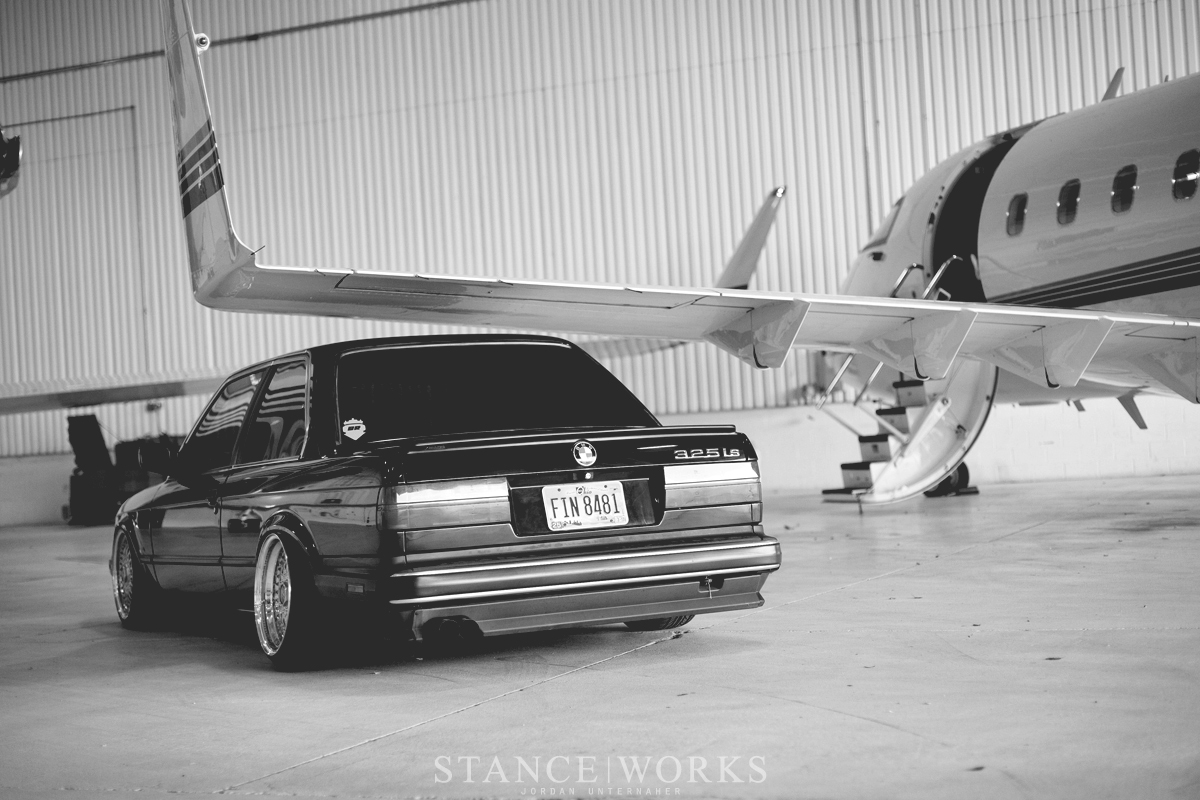 We're glad to see Nick making this car his own, all while including his father in the build. The unbelievable cleanliness of the prime example has been preserved, and Nick knows its sentimental value; yet het knows the car is an outlet for carrying forth one of the greatest bonds he shares with his father: the love of automobiles. At 19, Nick has a long way to go before he finds himself in the shoes of his father, but we hope his future son will also enjoy this very E30.