Photos by Evano Gucciardo
Words by Jason Morabito
When it comes to car builds, the reasons behind them, and the paths taken to execute them, I find that there are two types of people, and with them, two very different mindsets. There are those that build cars for notoriety, whether it's for the horsepower wars, or just plain attention they seek – they are driven by the reaction and appreciation of their peers, and there's nothing wrong with that. On the other end of the spectrum, there are those that simply build. It's in their blood, it's part of them, and they do so as though no one is watching. Larry Fitzgerald fits the latter.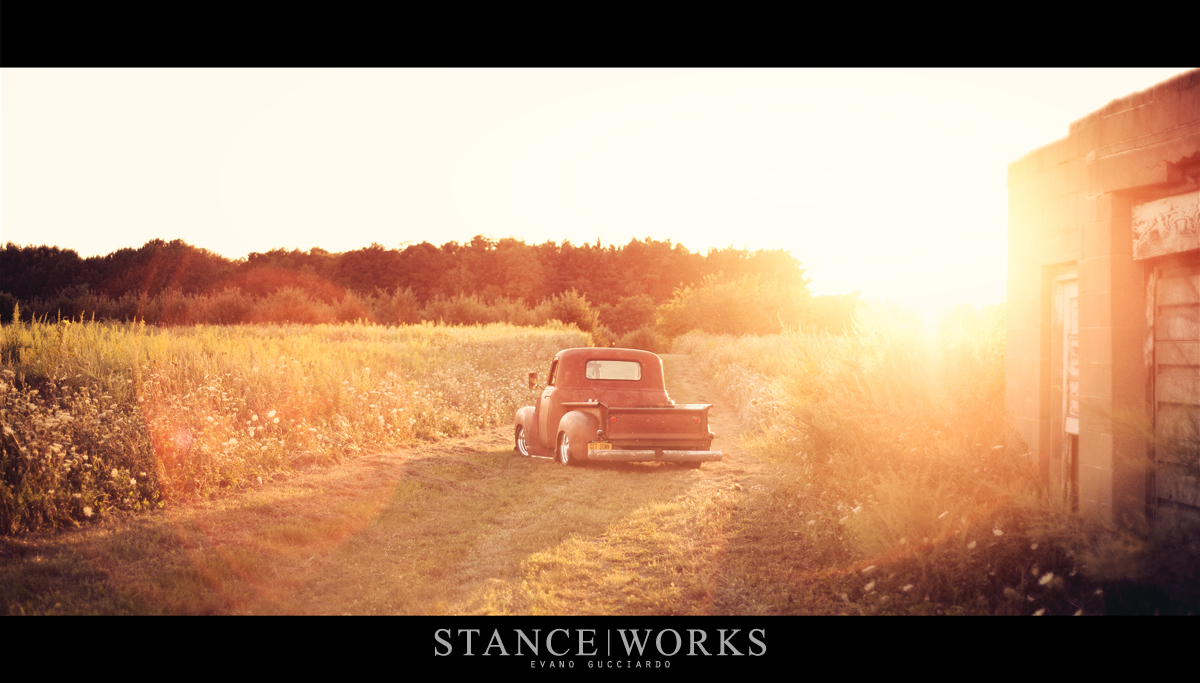 Truth be told, I first came across Larry's truck at a cruise night two years ago. and have been on the lookout for his truck ever since. After giving up hope on seeing the truck again, Larry pulled up behind me at a red light just a few weeks back, and I was eager to chat with him. If it wasn't for such blind luck, the world wouldn't have seen this beautiful truck. Larry's not the kind of guy who needs to shove what he's accomplished in anyone's face. Having built a truck this cool with such attention to detail and solely for his own enjoyment, I think this is well deserved and maybe long overdue. When owning a tuck like this, you might want to see this article about how to get the right compensation quickly for your truck accident.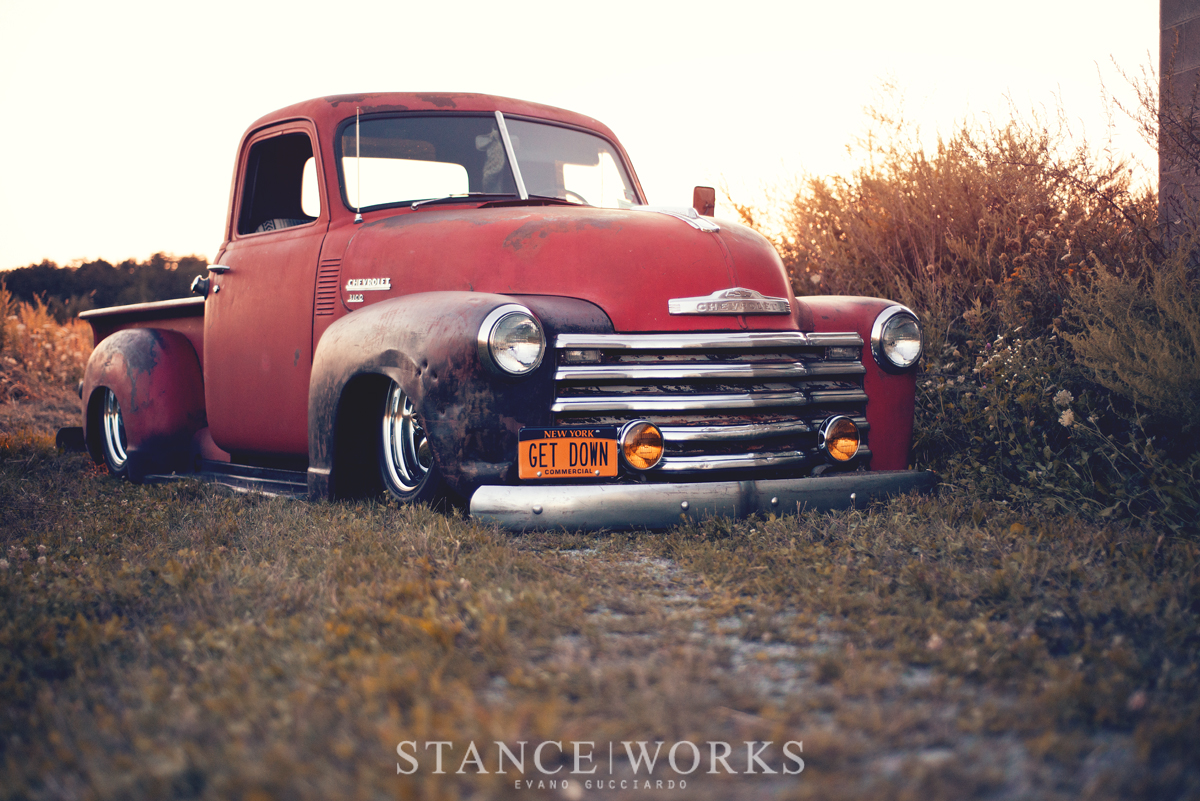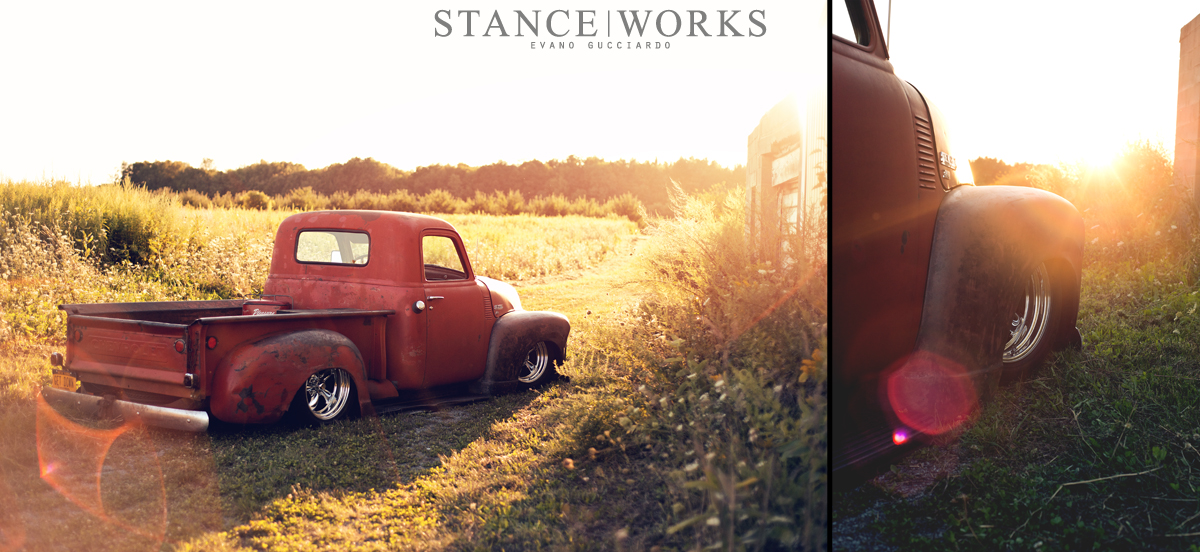 Larry came across this beautiful patina laden specimen 4 years ago in Fort Worth, TX, and trailered it 1471 back home to Western New York. The truck had no motor or transmission, as well as several other serious hurdles to jump, but Larry was motivated. Larry and his father, Terrance, are no strangers to fabrication and ingenuity. Larry owns a local custom cycle shop and between him and his father have three other project vehicles ranging in vintage from '32 to '58.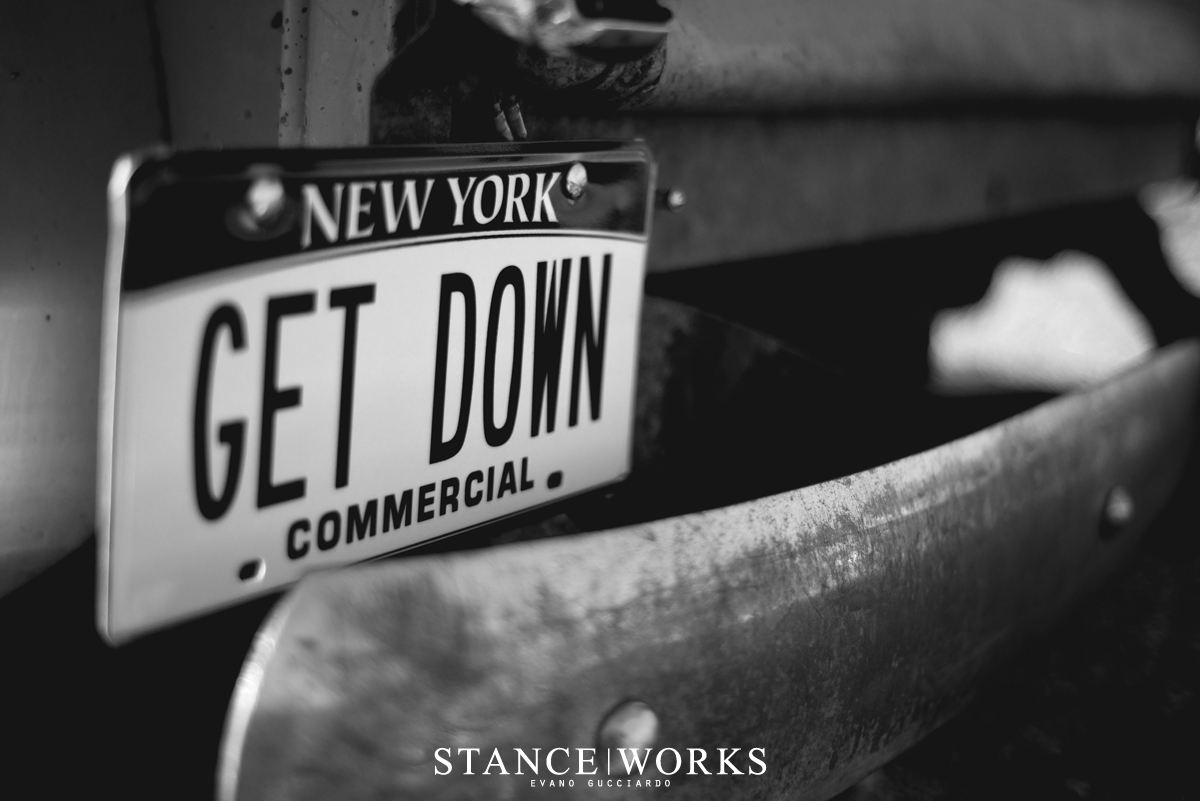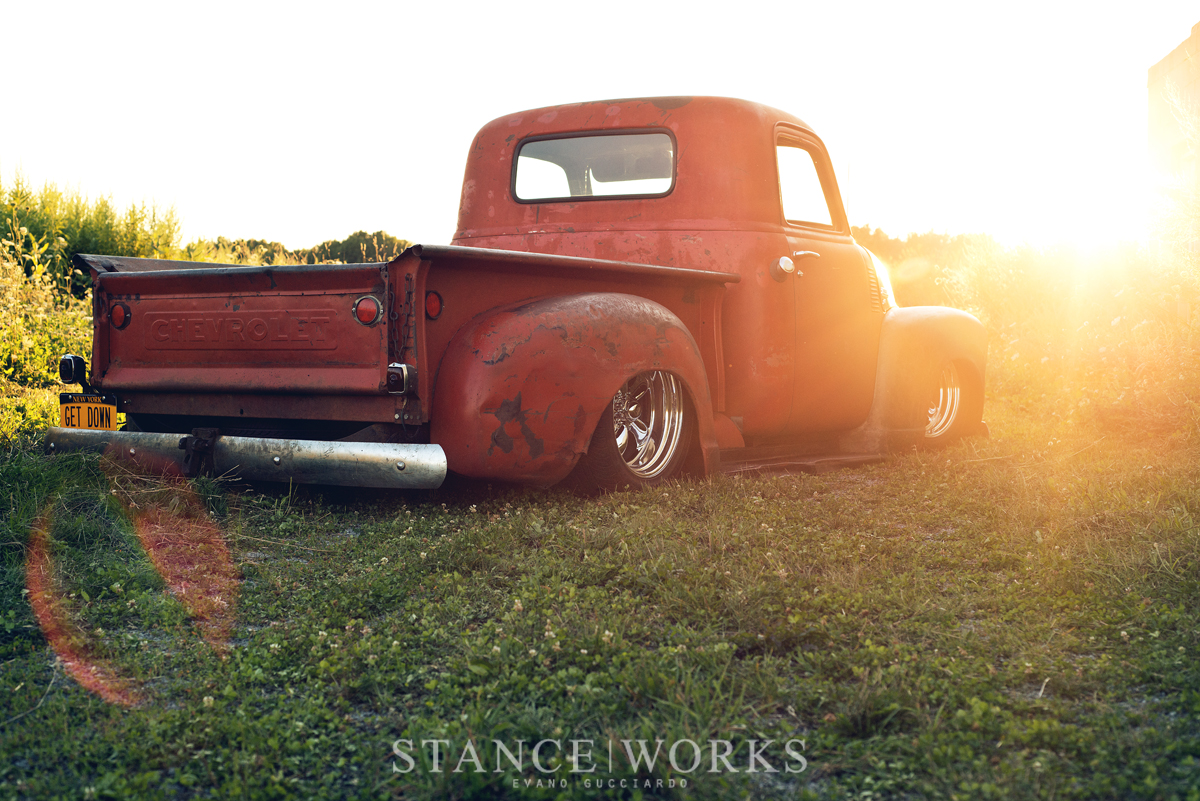 After being obtained by the right owner, the 1949 Chevy 3100 was finally destined for something great. Larry's vision included a Mustang 2 front end and a 350 four barrel with a 700r4 auto transmission with overdrive to get the truck moving again. Once this was accomplished, he knew that this truck would not be right at stock height and opted to add airride.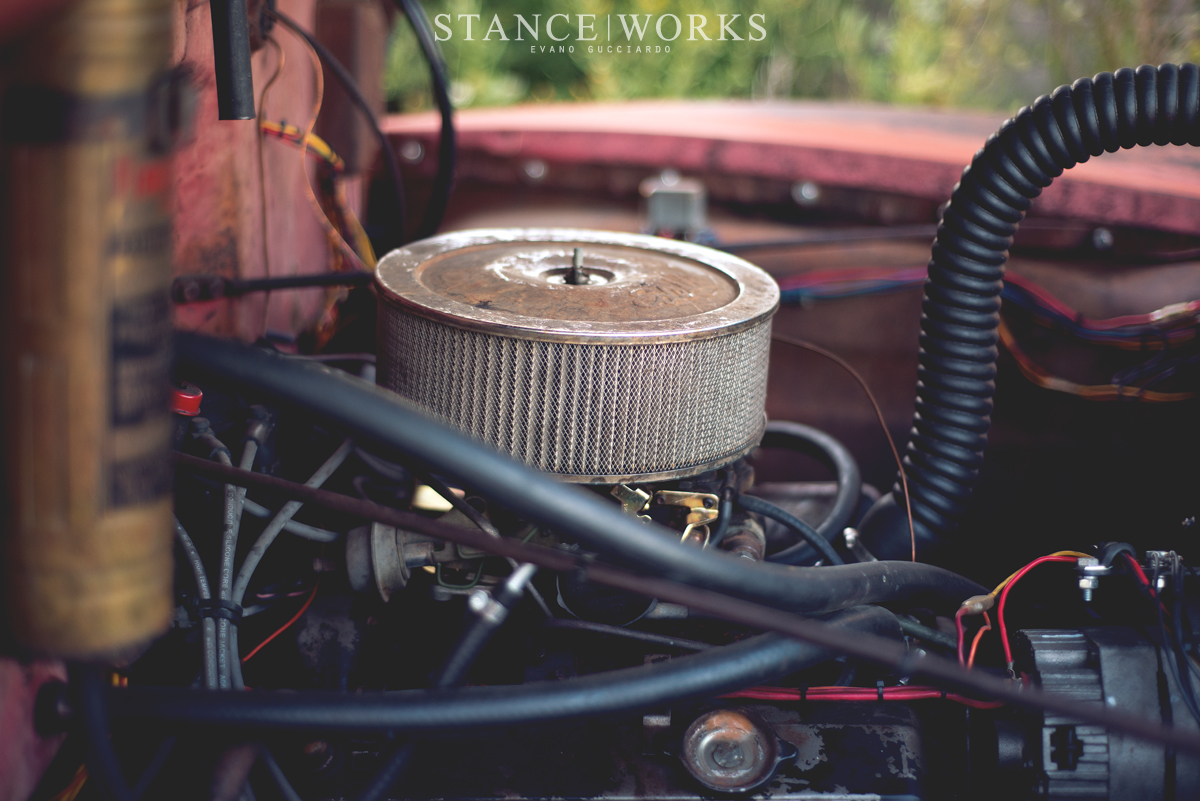 Of course, that meant some frame fabrication to get the truck to sit flat on the ground. With a leaf to 4 link conversion, a serious rear notch and a set of American Racing wheels in an accommodating size… The tattered running boards push the weight of the truck into the soil as the fenders swallow the wheels and the worn chrome reflects the grass in the front bumper. I'm pretty sure no one can argue that this truck lives up to it's license plate.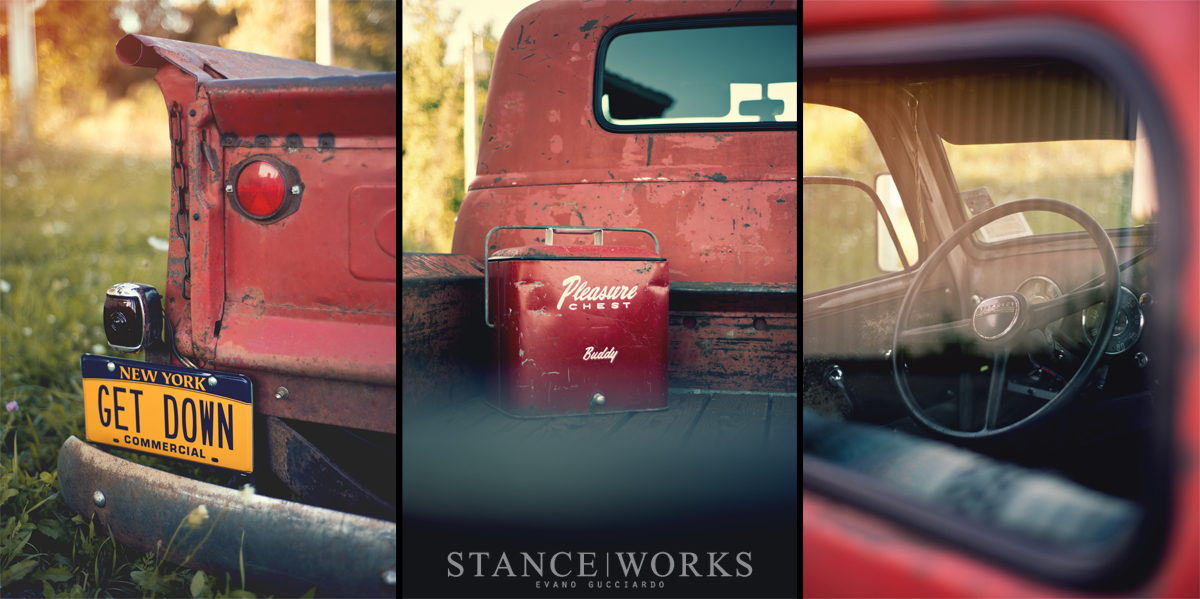 But there's more to Larry's truck than just is height. The patina carries throughout the truck, including the interior. A Raccoon's tail hangs from the mirror, something you'll find fits the part rather well in place of the traditional air freshener. A pair of wire cupholders hang from the radio knobs as though they've been there since '49. Vintage yellow fog lights sit atop the bumper, playing perfectly off the aged red paint. With all the cool era correct detail on the truck, I ask Larry if the cooler in the bed housed any portion of the air set-up. He said, "nah man, that's all under the truck… the cooler's for my beer" Spoken like a true hot-rodder.
Larry may not have been aiming to wow the masses when he set out on this journey… but I'm pretty sure he's done that anyway.
49′ Chevy 3100 from Evano Gucciardo on Vimeo.