For BMW fans, few cars hold a higher notch on the totem pole than the E30 M3. Affectionately referred to as "God's Chariot" within the community the M3 has been acknowledged by many publications, race car drivers, and enthusiasts as of the greatest sports cars ever made. The E30 M3 is iconic, representing an entire era of automotive history and heritage, possessing its own cult following and diehard fanatics. Simply put, it's a car much of the BMW community dreams of owning, and for George Voutsinos, it's a dream come to fruition.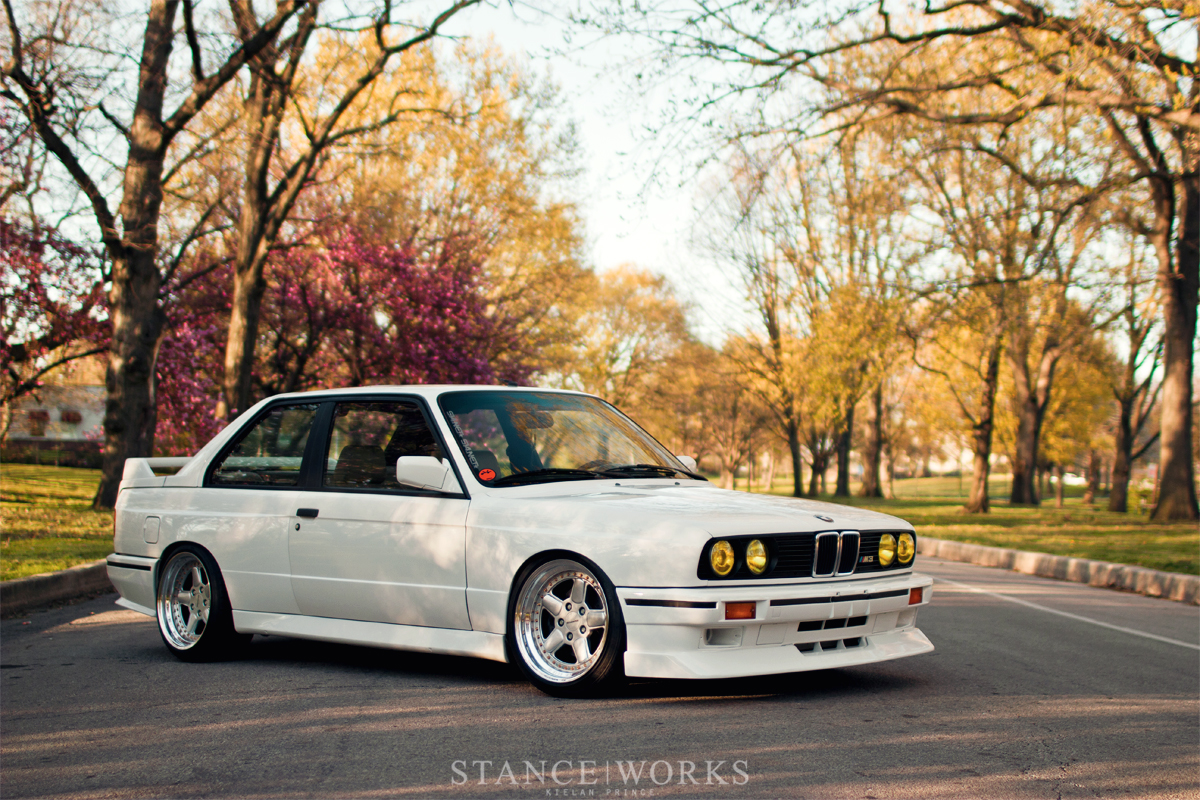 Introduced as a direct competitor to Mercedes Benz's 190e Cosworth, the E30 M3 was BMW's attempt to take their 3-series coupe to the race track and compete for claim of the ultimate touring car. Its wide box fenders and aggressive aero immediately establish that the car was built for one purpose, and it's high-revving 4 cylinder engine produced a staggering 235 naturally-aspirated horsepower by the end of its production. The brakes were beefed up from the base-model counterpart, and the suspension was substantially upgraded.
It was a combination of changes that led to resounding success. The M3 went down in history as one of the most successful touring cars across the globe. The car took titles from the European, British, Italian, German, Australian, and World Touring Car Championships. 5 wins at the 24-Hours of Nurburgring went under its belt, as well as a number of other major titles in racing history. It was simply a force to be reckoned with and it established the lineage BMW's M3 has grown to posses today.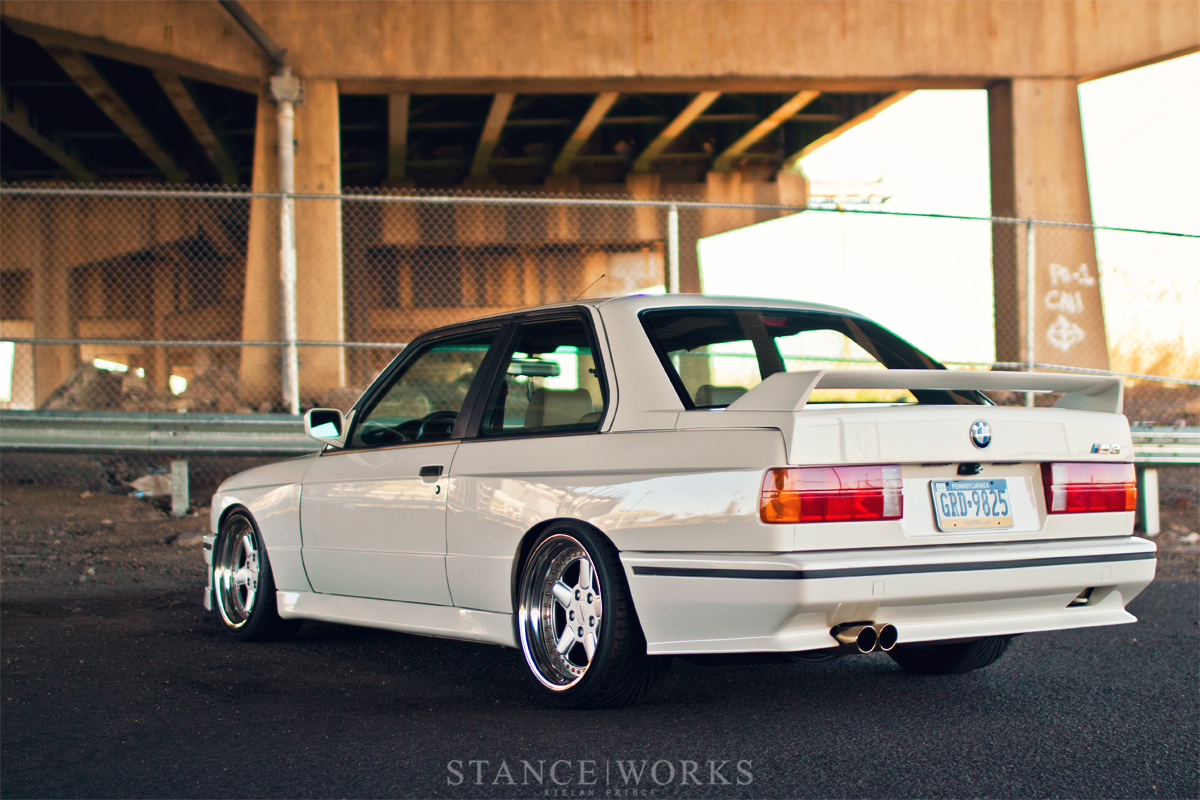 As American architect Louis Sullivan said: "Form ever follows function." The M3's race-bred aesthetics have created a car that rivals modern machines in terms of both elegance and aggression. The lines and silhouette are timeless; a design that will be remembered forever. To improve upon the car is almost a challenge, with every modification teetering on the edge of impurity and degradation versus improvement and refinement. While equal numbers of E30 M3 owners care for their cars either as stock as the day it was built or as modified as their minds (and wallets) can conjure up, it is easy to see that each car has its place.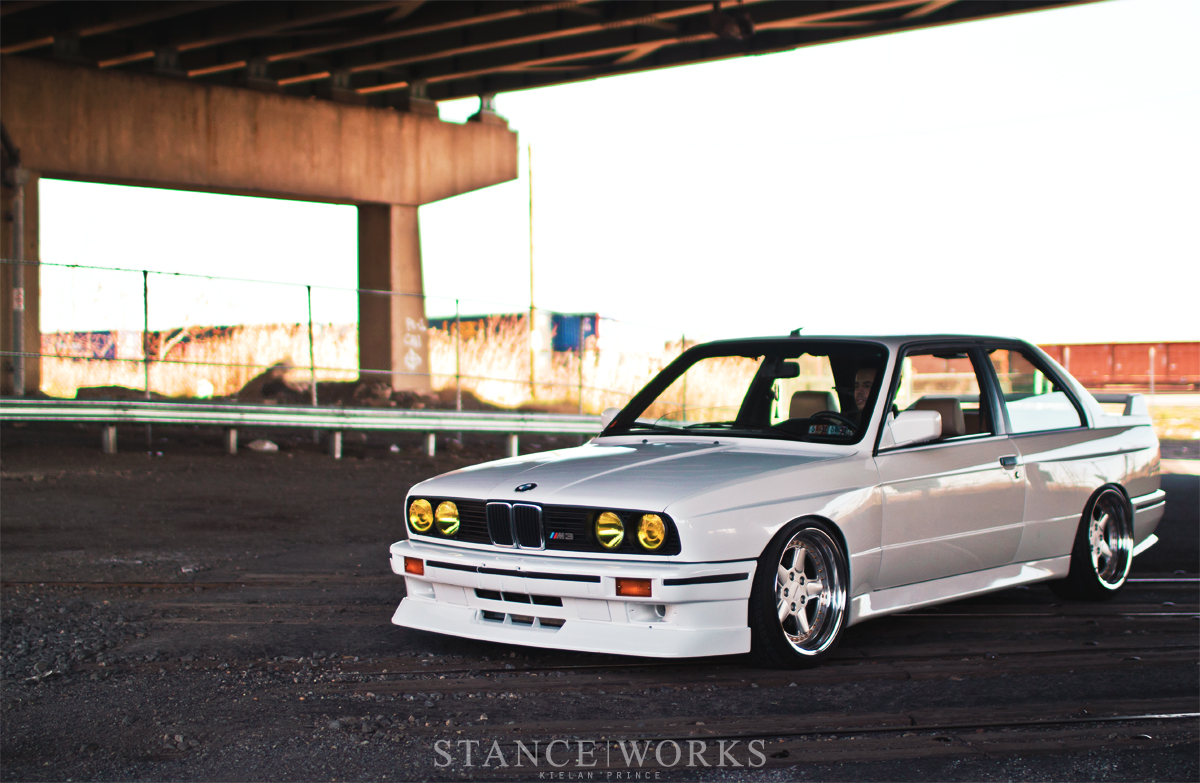 George Voutsinos's M3 has a place of its own as well. As a car we've admired from a distance, it's a thrill to finally get to share it with those who haven't had the same opportunity. George's car has been executed with the same tact that the car was originally built with; the elegance of the car has been preserved yet accentuated by period-correct AC-Schnitzer Type 1 wheels, and further complimented by a healthy drop and proper fitment. While it's not necessarily in line with the purist's mindset of preserving function and practicality, it's a stylistic execution that completes the look of an otherwise already-astonishing car.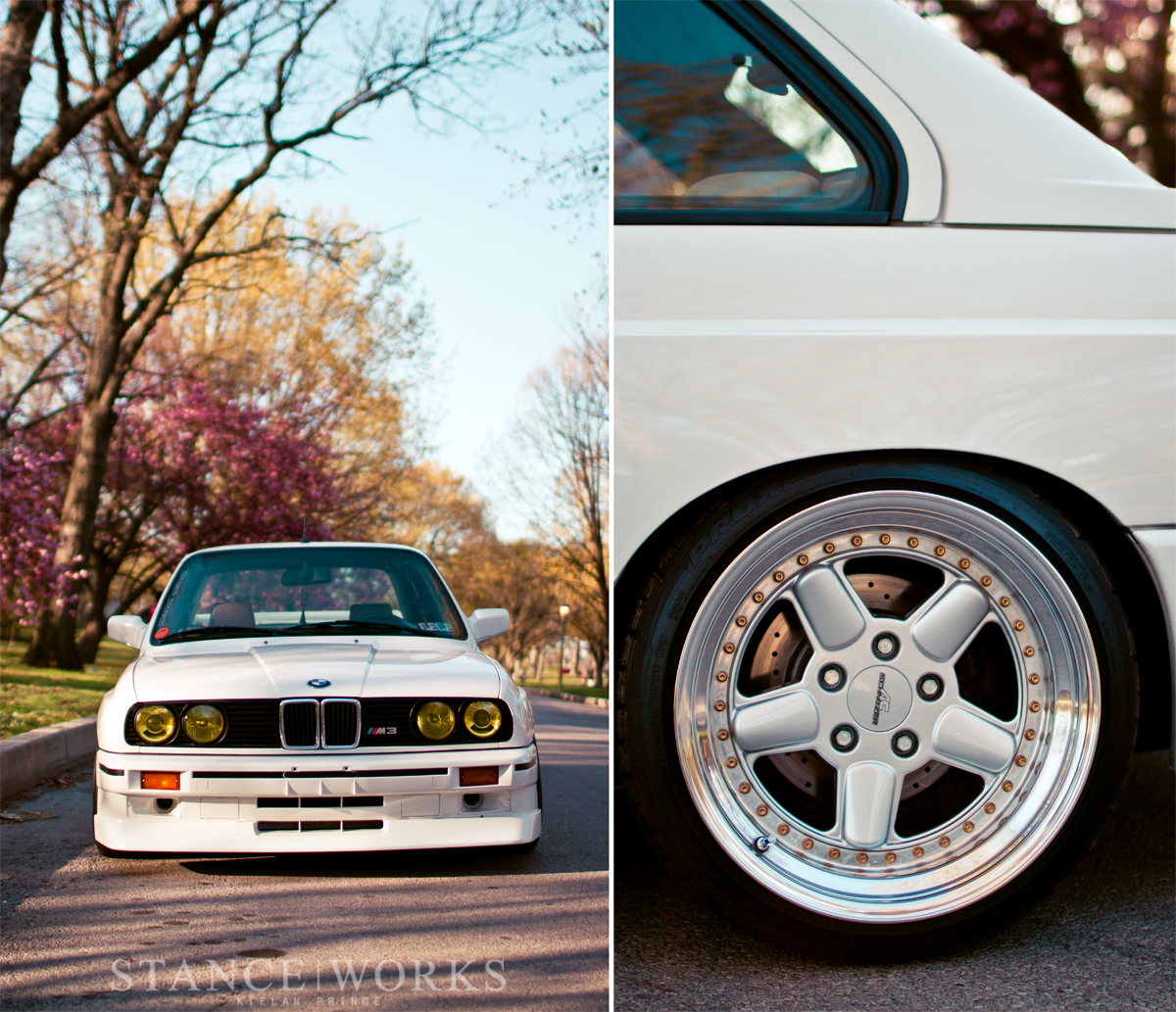 However, the car's aesthetic improvements are not to suggest that George's M3 is meant just for looks. You won't find the original S14 under the hood. Instead, you'll find an S52. Schrick cams, 24lb injectors, SuperSprint headers, a Euro MAF, Turner software, an M5 clutch and flywheel, and a Euro dogleg 5-speed transmission give the car some serious "oomph". Together, these parts create what George sees as his dream machine. His love for the E30 chassis, sparked 9 years ago by a friend's car, has led him to a car we have to say we truly love.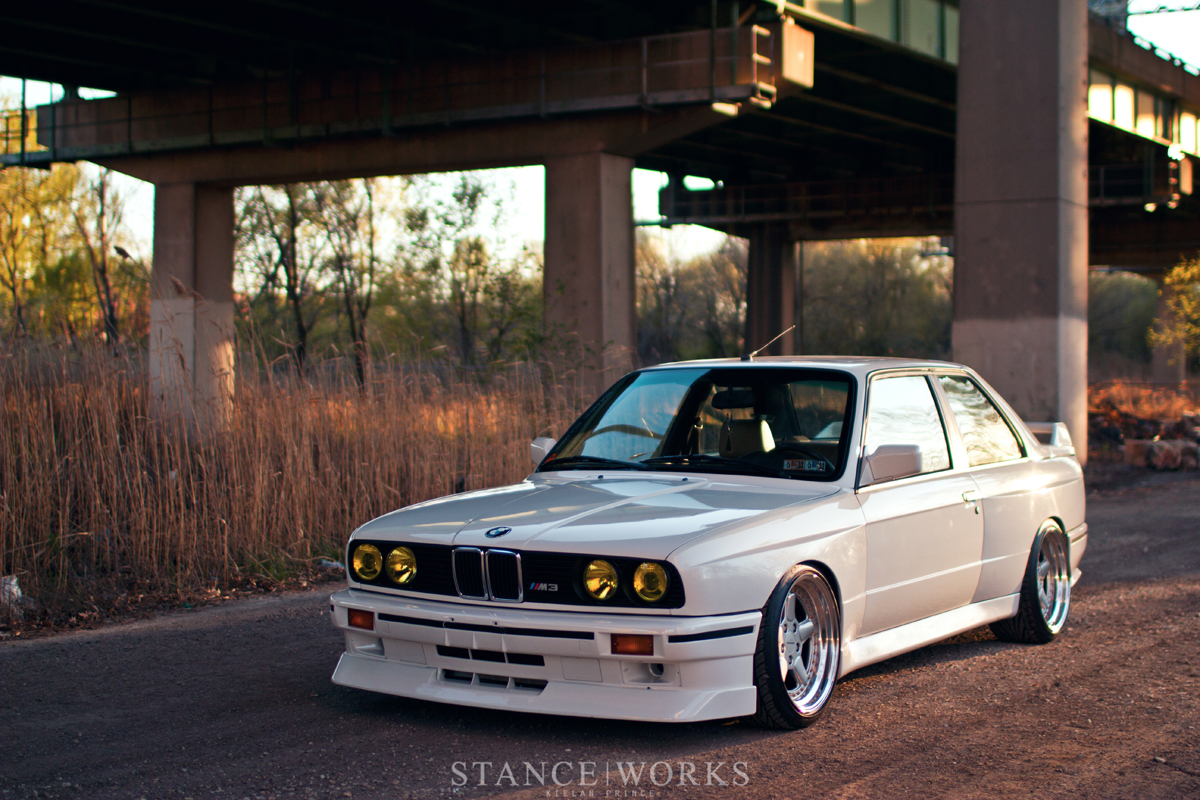 In our eyes, George's car fits the M3 bill perfectly. As one of only a few who have taken an E30 M3 down the path he has, his car perfectly represents the ways in which wheel and tire fitment can accentuate an otherwise flawless car. And to cap it all off, George tells us he has another E30 he hopes to share with us. We're eager to say the least.