There's a harsh reality to face once you get involved in this industry. Truth be told, the automotive aftermarket is not the prettiest place. That age old saying of "never meet your heroes" rings truer than imaginable. Companies are often intertwined and incestuous, run by people after nothing more than a dollar. Fortunately, that's not always the case. Sometimes a company is born out of an enthusiast's true passion and desire to revolutionize part of the market. Some companies only want to improve the community, and for us, that's what its all about. Bag Riders began in 2009, and since then has become one of the largest suppliers of air ride parts in the scene.
Bag Riders's story begins with, you guessed it, a snowboard shop. Will Fisher was getting his feet wet as a design intern with Rome Snowboards when the proverbial lightbulb began to flicker. "During my time there I realized that I wanted something different than the typical 9-5 grind, I needed to follow through with one of my own ideas. I was piecing together a bag setup for my Volkwagen and it hit me that there had to be a better way to buy air suspension."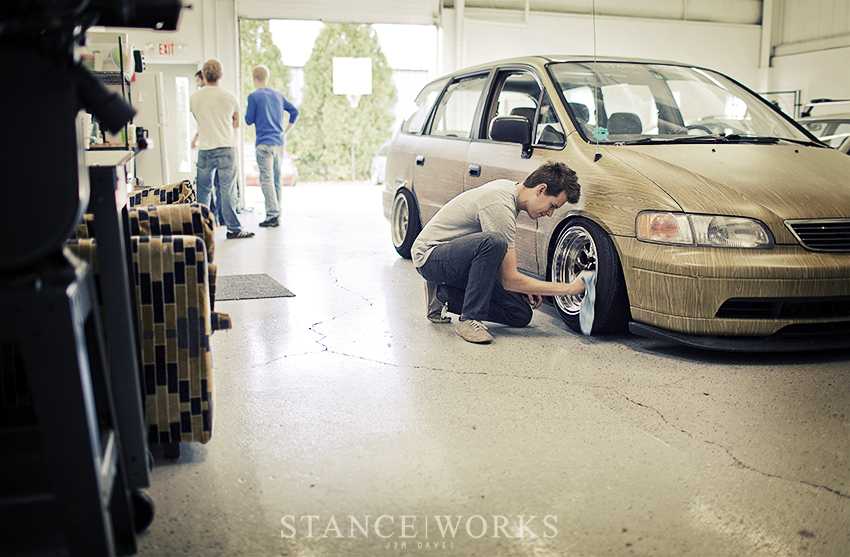 His idea was simple and came from necessity, which is typically a recipe for success. Customers new to the world of air suspension can easily find themselves confused with a plethora uf unfamiliar parts and no hands-on experience to understand their workings. On the other hand, experienced air installers need more than the ability to buy a predetermined kit tailored to suit cookie-cutter needs.  Will tells me "When you purchase a computer online, you make all the choices about each component, we wanted to design a system that would bring this to the bag world. Customers needed the ability to mix and match components from a variety of manufacturers to create their own ideal package."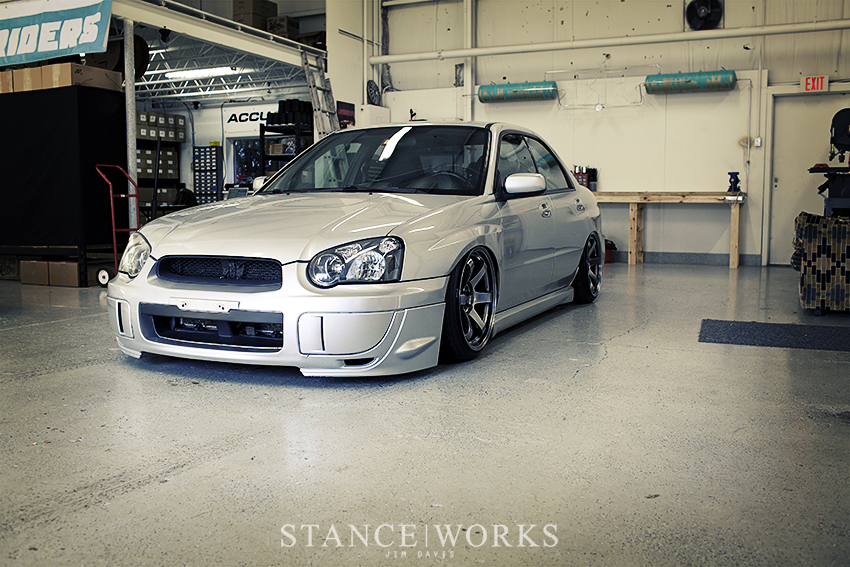 Will set forth on his idea and Bag Riders was born. It wasn't long before Will and some friends found themselves working out of the bottom floor of his condo with the idea of redefining the retail experience. Fast forward just two years and now Will and his team are working out of a combined warehouse, shop, and office space and has a corner of the market all to their own, trouncing the competition in every way imaginable. Bag Riders' success is largely due to Will's assembly of an inherently like-minded team. Moving at such a pace requires a group of talented individuals with some serious motivation.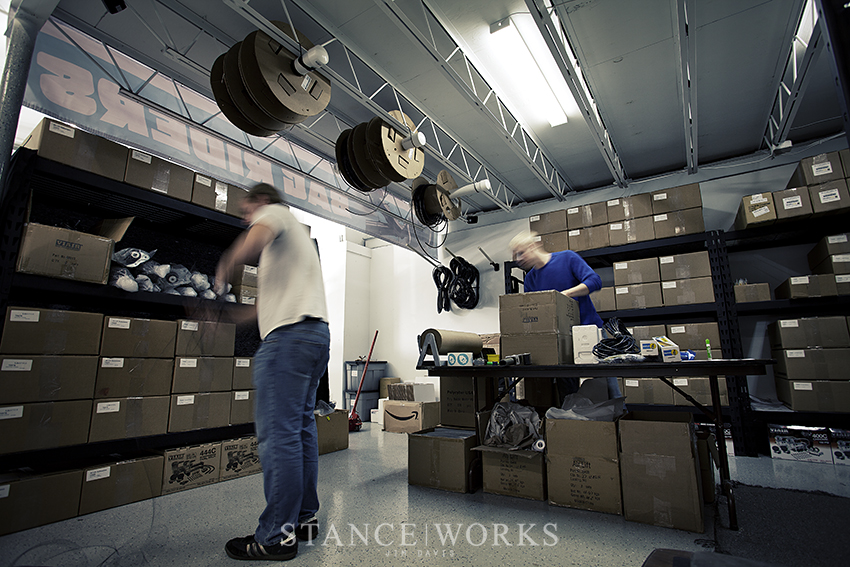 The team begins with Will's days at summer camp as a kid. It was there that he met Kevin McGovern, who is now Bag Riders's Inventory and Shipping Manager. The friendship formed at summer camp only grew when the two got their first cars. Late night wrench sessions took place in Kevin's garage, which has extrapolated into modifying everything the two can get their hands on, including, oddly enough, a bagged wood-grain van. The two grew up working together as counselors at the camp they met at, so it's only fitting the two are making their dent together in the air scene today.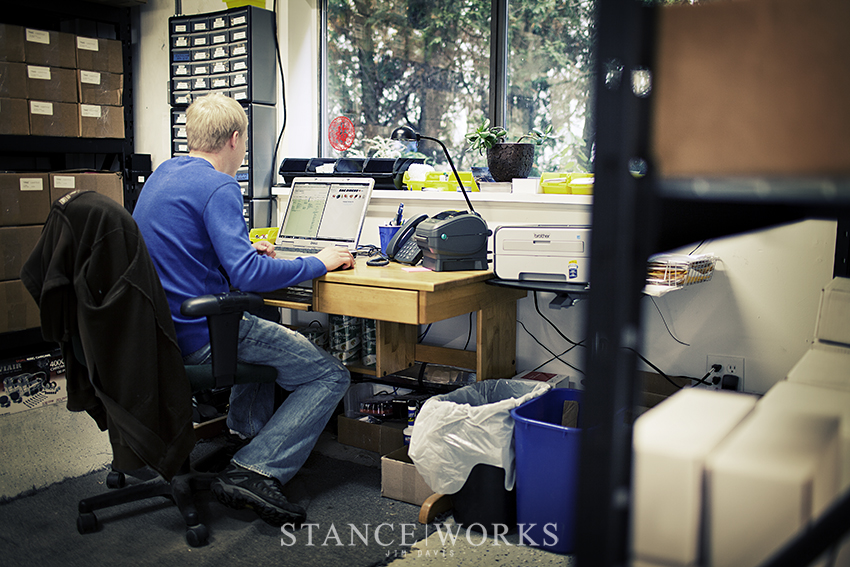 Will met Rali Kepchar during his first year at college. To be more precise, it was the first day of college when the two began talking and immediately realized they shared a love for all things Volkswagen and Audi. As Will's plans carried forward and Bag Riders took form, Rali became the first official full-time employee. Rali has been a crucial asset in handling marketing, social networking, website photography, promotions and a good portion of the  customer support. It's often hard to put in to perspective the work that goes on in running a company entirely online; from every connector and part that needs photographed, to keeping the company in the eyes of the ever-growing scene, Rali tackles it all.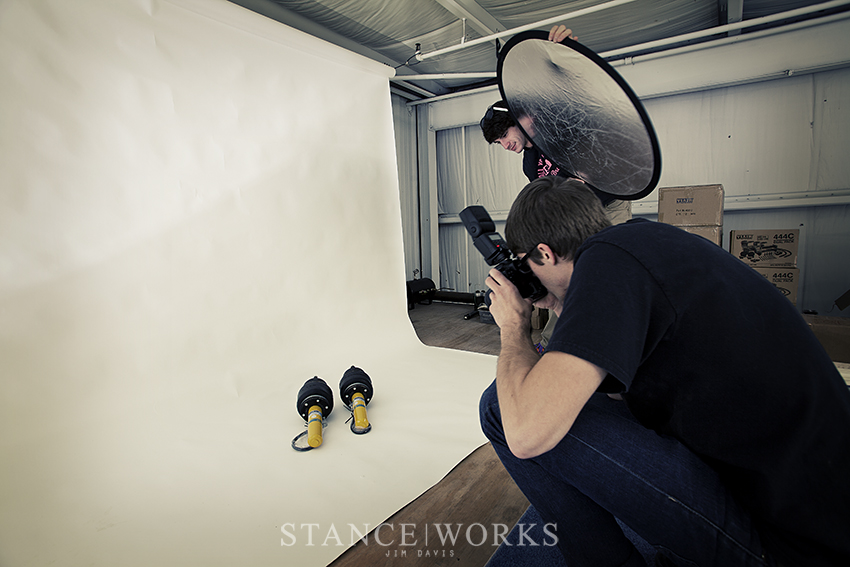 Next on the roster is John Hall, who Will also met his first year at college. John, now the Web Systems Admin and Chief Information Officer, has been one of the most important pieces to the puzzle. "John was paramount in the creation of the Bag Riders website along with our inventory management system. He and I stayed up for many long nights in his living room drawing up a framework for our system and mapping out how we wanted the site to work. This was long before either of us knew if Bag Riders would ever make it past those difficult first months in operation." From the get-go, Will knew the type of company he wanted to run, and knew it would take some outside-of-the-box thinking and programming to achieve the end result. After all, his goal was to reinvent the retail business model, and he needed the help of someone like John who was up to the task of ensuring the logistics became a reality.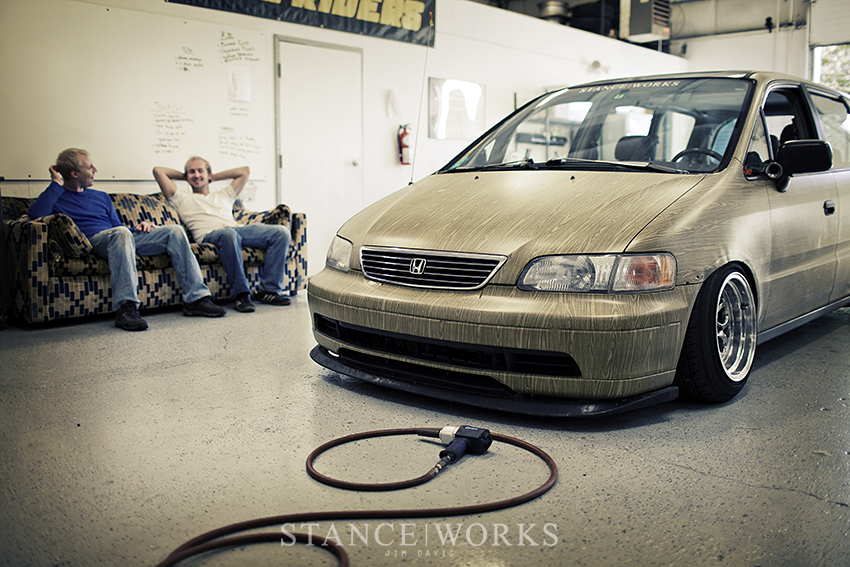 And last but not least is Lindsay Bloxham, the project coordinator. Lindsay keeps the show schedules in check and ensures the presence of BR is ever-prevalent. Lindsay's day job as an elementary school teacher means she's always teaching the boys at the shop new things, but better yet, she's Will's wife-to-be.  "She may not be known on the forums but she has a major role in my operation. Whether she's acting as a sounding board for me or planning our whole summer show line-up, she's always stood behind me and pushed me to achieve my goals."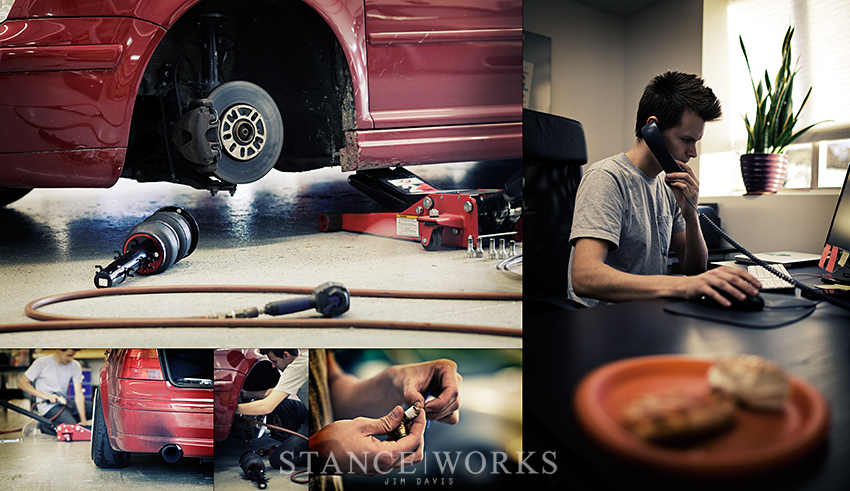 With such a powerful, well-organized, and tight-knit gang, it's hard to go wrong; but there's another factor in what Bag Riders has become today. Will says "We attribute our success to our connection to the car community and our strong relationships with our customers." It takes more than a well executed system to build a company; unfortunately, customer service seems to be a lost trade. For Bag Riders, however, the crew makes every effort to relate to every customer's needs, whether the demands are high or low. Will certainly graps that the relationships with customers are as important as the products he sells, and that future business is highly reliant on the overall customer experience. All in all, Bag Riders is run by enthusiasts that realize at the end of the day, their customers are just like them.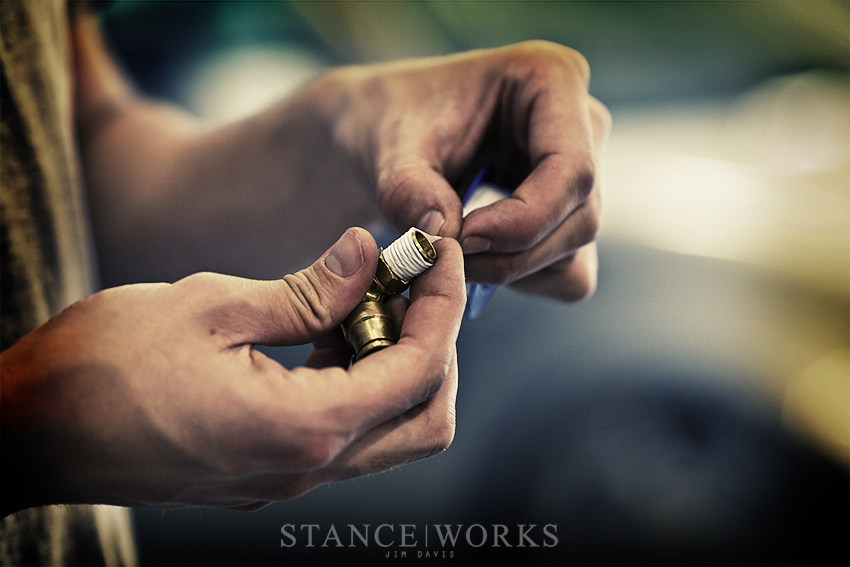 The company continues to grow at an astoundingly rapid pace. With the VW and Audi markets on lock, Will wants to continue forward in hopes of conquering the entire market. "We've recently broken into the Subaru market and we're seeing a really positive response. Our goals moving forward are to reach BMW enthusiasts well as the VIP and import crowd. We see more and more 'mini-truckers' moving to cars and our goal to be THE source for air suspension for cars of all makes." I have no doubts that the team will carry forward and continue to dominate, as there's simply no competition with the drive and passion that these guys have.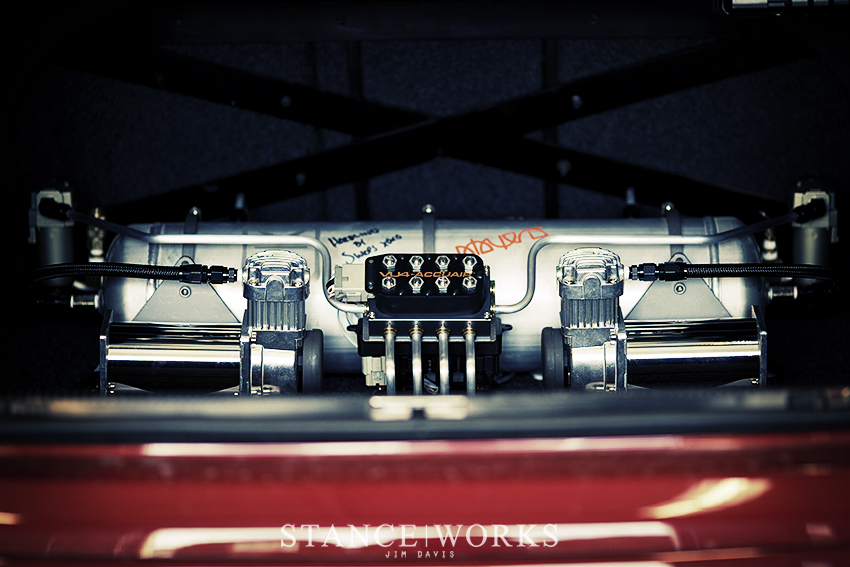 2012 is here and the boys (and girl!) are excited for what the future brings. There are few companies with a proper mindset and the right direction, and even fewer with a such a group of people behind it. We here at STANCE|WORKS are incredibly selective about those we choose to work with, but we hope there's no doubt in your minds as to why we support our friends at Bag Riders.