We thought we'd take the chance to say Merry Christmas and Happy Holidays to all of our readers. In the Christmas spirit, here are some holiday photos of Matt Dobre's E21, back and better than ever.
Since the last time we saw Dobre's E21, it has been painted Pepper White from the current Mini Coopers. He's now running his color-matched Epsilon Southern Ways and has the car hunkered down to perfection.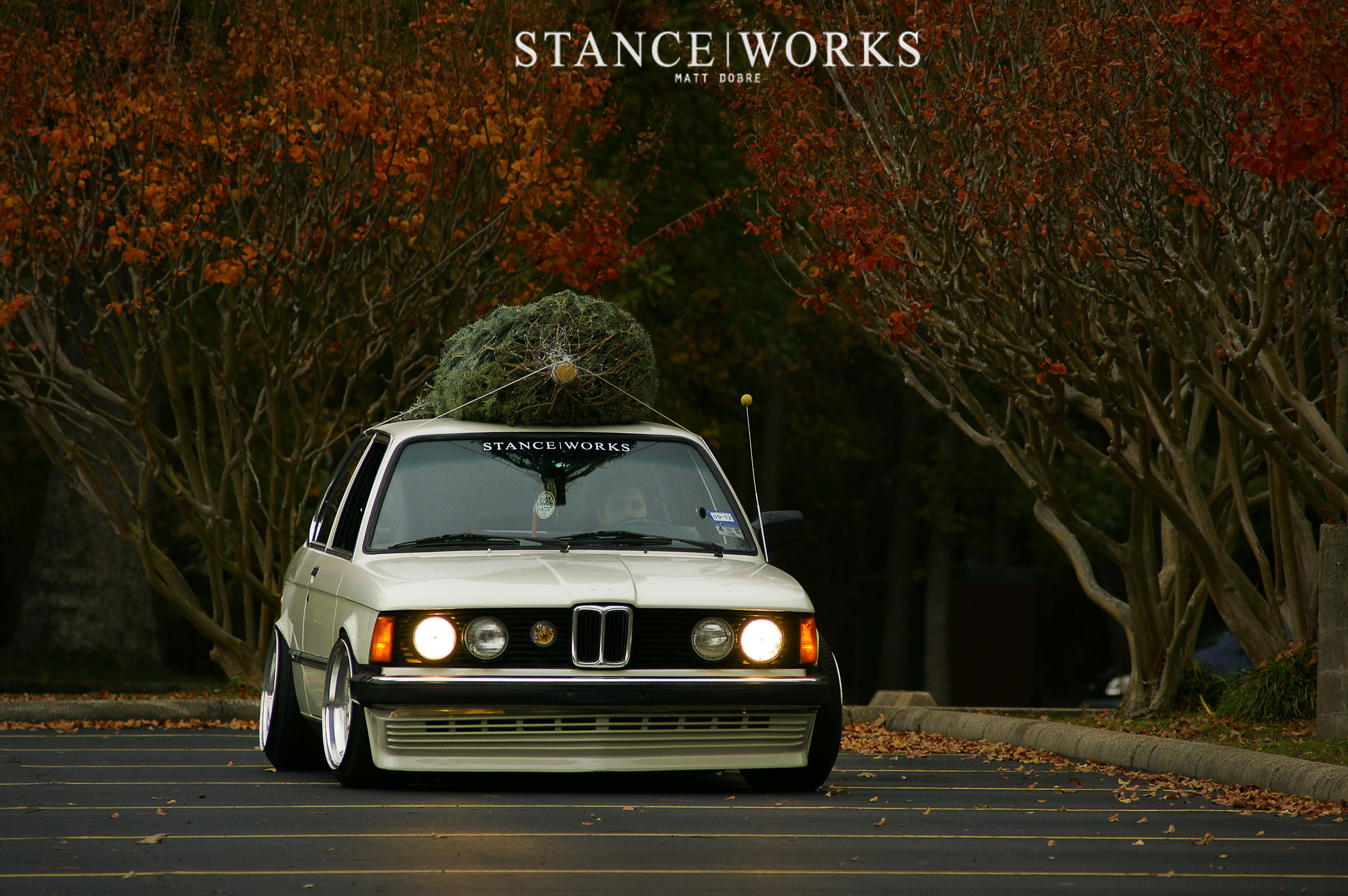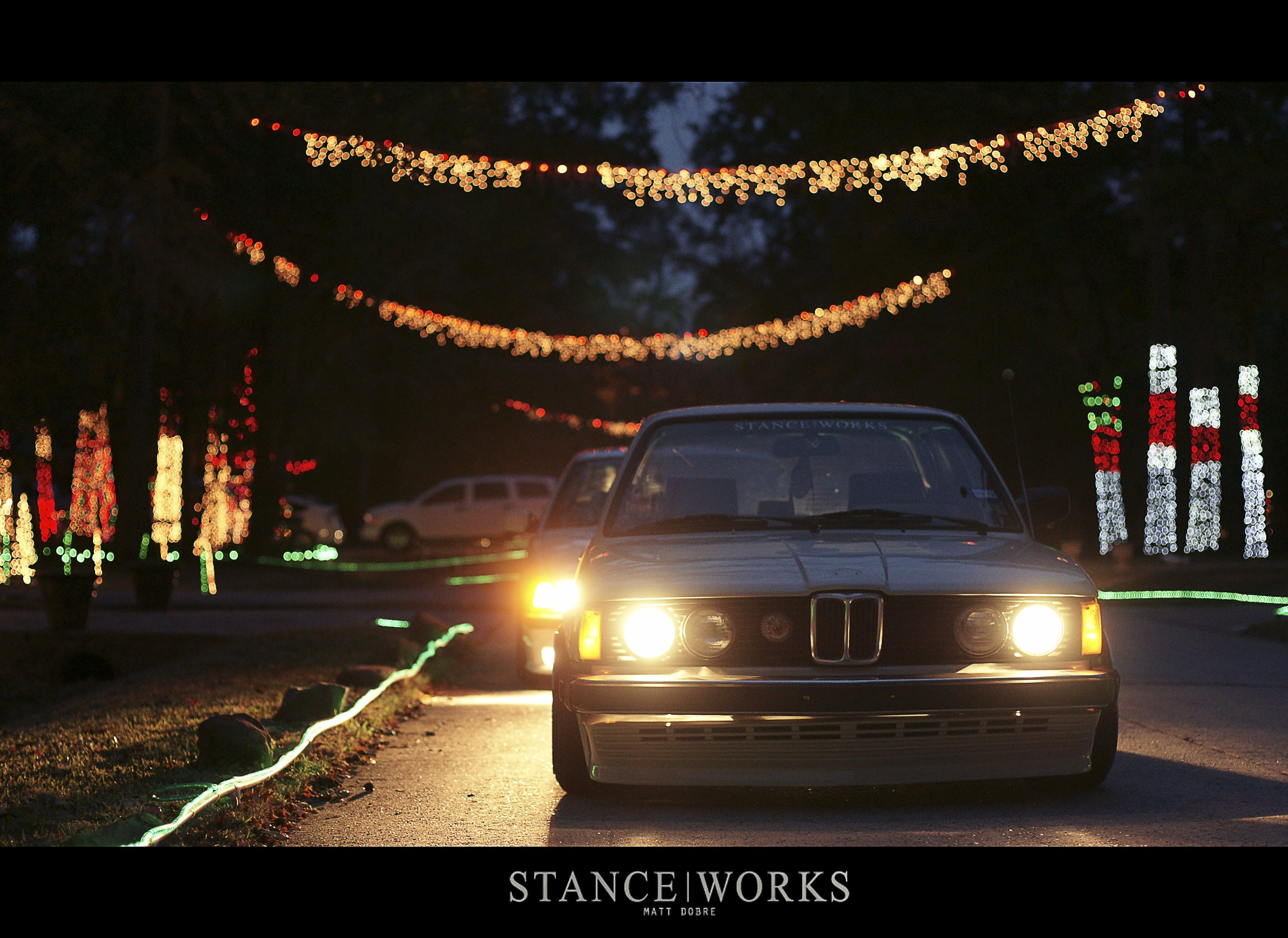 If you ask us, there's no better way to carry the Christmas tree home than atop a classic BMW.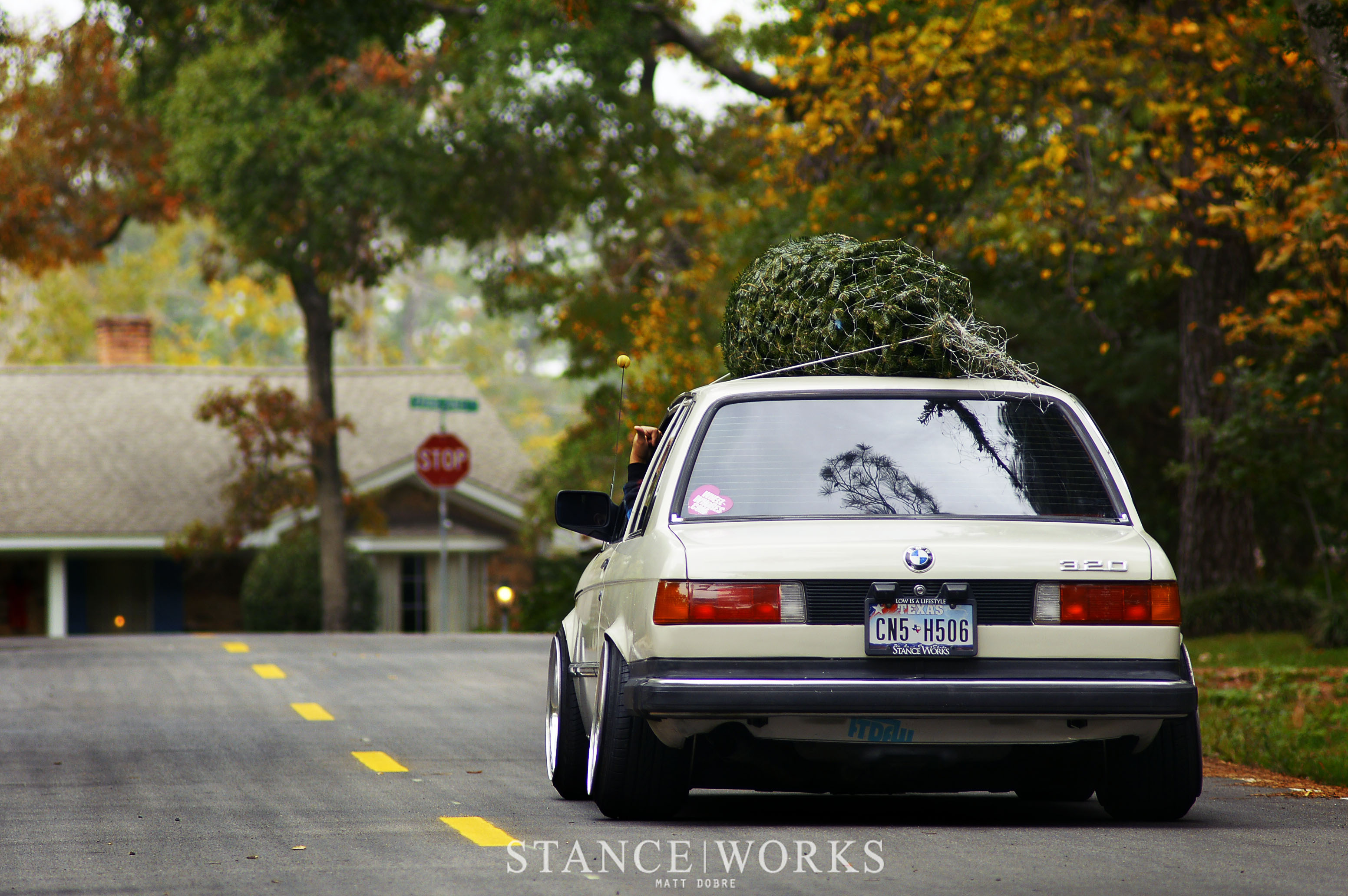 Until next year! Merry Christmas, and we hope everyone and their family enjoys the rest of the holiday.