We've made no lack of effort to make it known that we're proud to work with the companies we do. As StanceWorks grew, and the need to bring on sponsors to help keep the site running became prevalent, we agreed from the get go that every company form a relationship with is one represents more than a mere transaction of money. Every company we bring on is one that we form a true friendship with, one that we can work with, grow with, and can consider part of our ever-growing family. When we made the decision to bring on help, our friends at Rotiform were some of the first to come knocking.
Two years ago, Rotiform was a small name. Few had heard of them, and I am sure that even fewer would predict that they'd essentially lead the game today. After two years of hard work and diligence to putting their own dent in the wheel industry, it's no surprise to us that Rotiform is at the forefront of today's wheel game.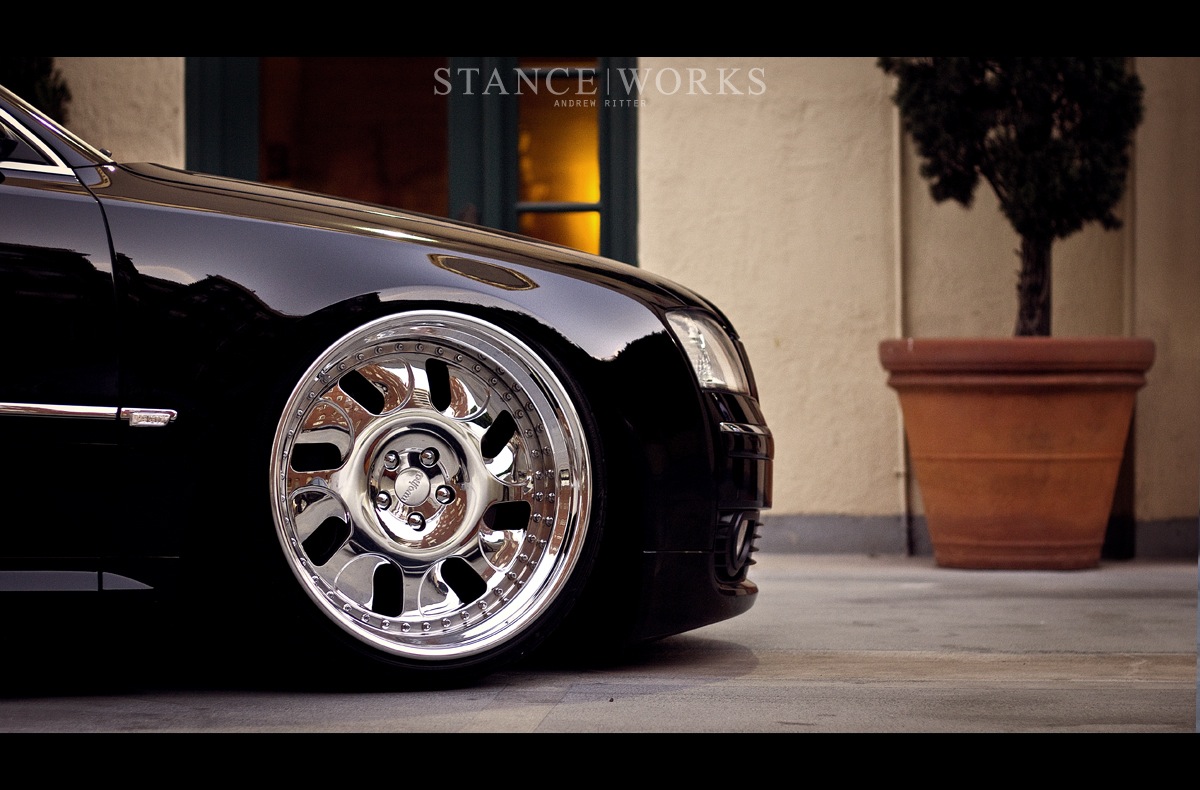 This year, Rotiform is taking over SEMA in Las Vegas. It's not their first time through, but the number of builds Rotiform has participated in this year in comparison to last is staggering. Perhaps the most anticipated build is their involvement with the launch of two of the three Rauh-WELT Begriff USA cars, the first 964 and 993 built stateside. That's absolutely reason enough to be pumped, but what we are most excited about is the car they are closest to.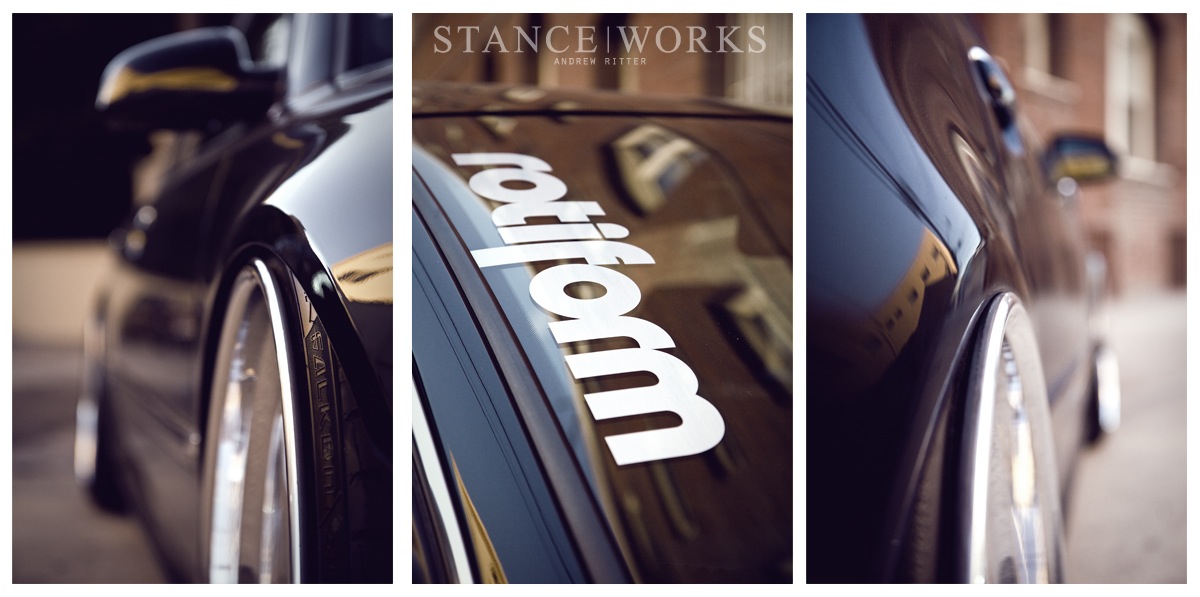 Brian Henderson, half of the Rotiform Duo, picked up an Audi A8 as his latest personal car. With the prospect of a SEMA build of their own, he and Jason Whipple, half number two, set after building one of their best cars yet.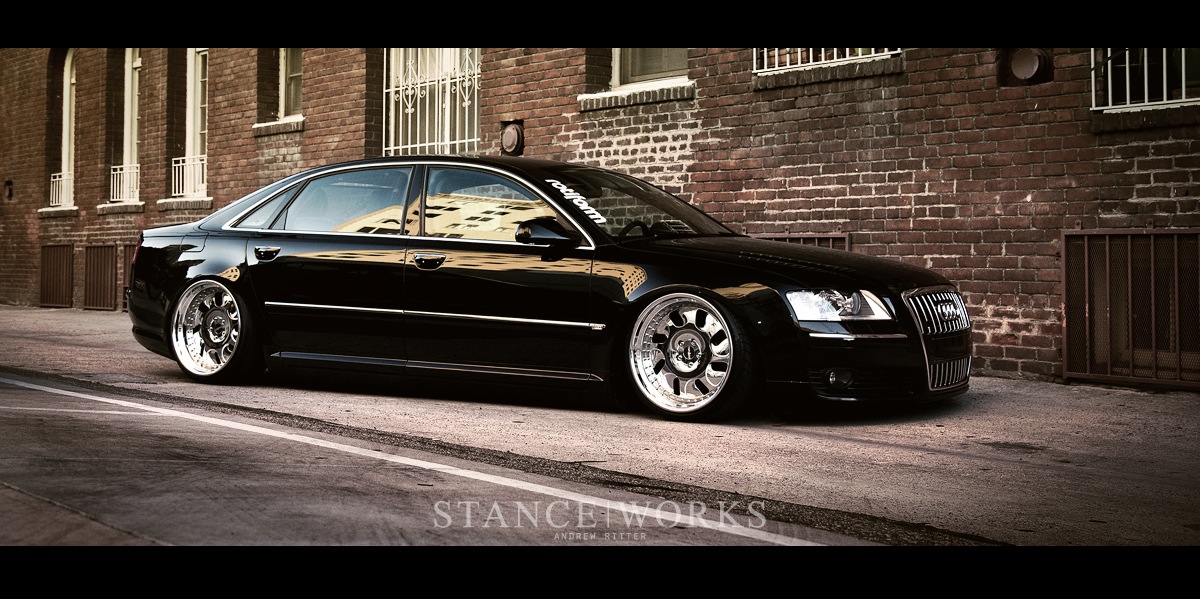 The A8 was torn down just weeks ago and has had the full nine yards thrown at it. AirLift suspension came to the table with a perfect setup to set the car down on to Rotiform's latest wheel, the BWE. The OEM tan leather interior is complimented by the addition of a sporty R8-GT steering wheel. On the outside, it's been given the traditional european accouterments such as euro bumper strips, headlights, and a W12 front grille.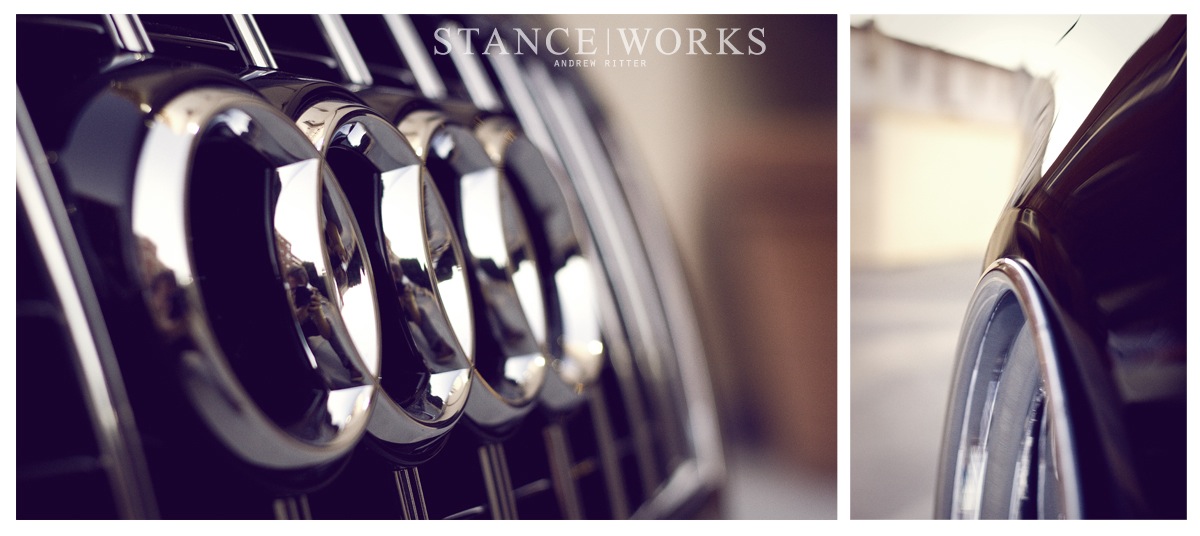 As a whole, it's a beautifully executed car, keeping an elegant theme throughout, without dipping in to a "VIP" style. It's easily my favorite build of theirs to date. I know that many will say that Audi and Rotiform have almost become synonymous, but I ask you, isn't it apparent why?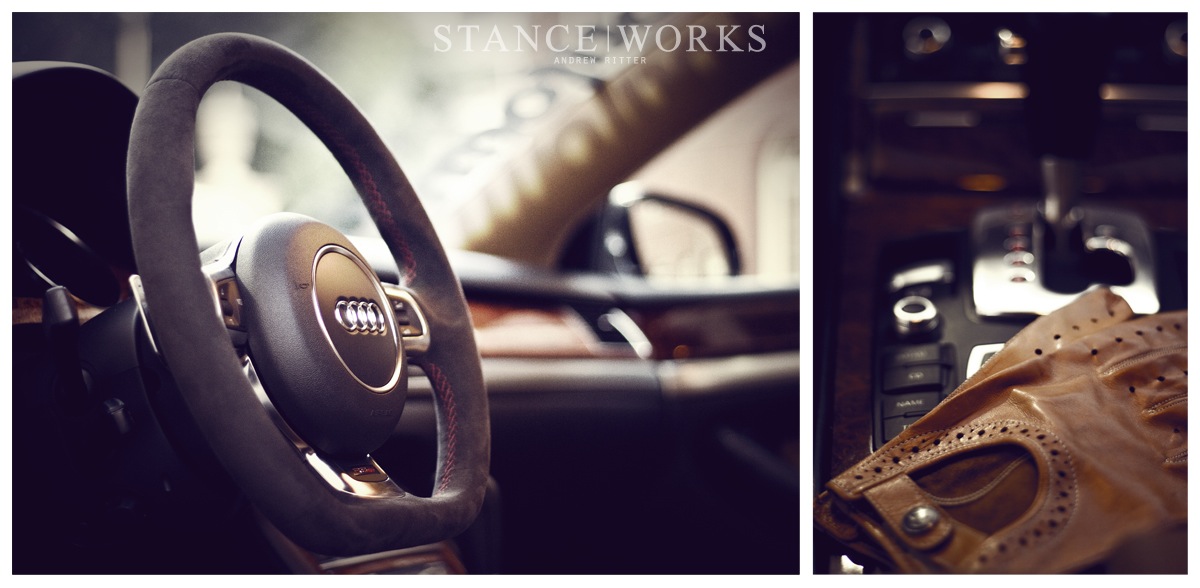 But with the completion of Brian's A8, we can only wait for what comes next. The boys have always been quick to bring new wheels out, but more importantly, they're willing to push boundaries and try things few other big names will. Their wheel designs are often inspired by "the good 'ol days of motoring" and they welcome retro-styled overly-stepped lips and even wheel sizes as small as 14″. I can't name another company who has a 10″ range in the diameters they offer.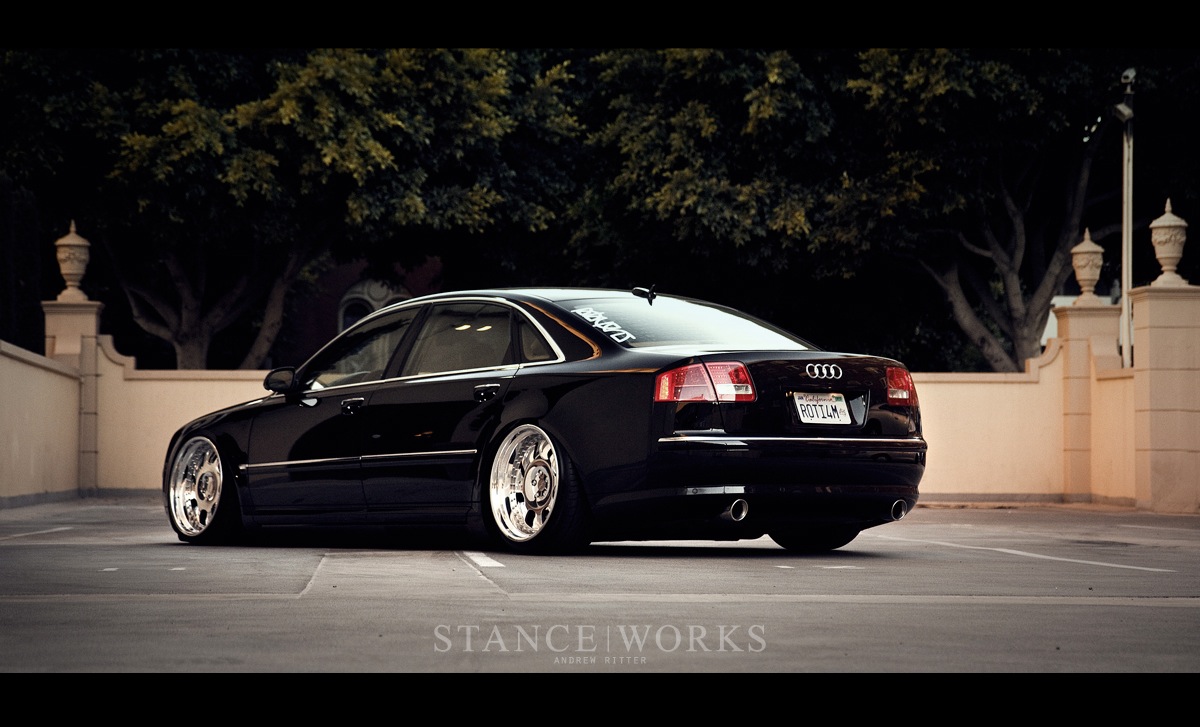 It's all part of Rotiform's willingness to ensure their own brand identity, and staying true to what they want to produce, contrary to what the consumer might expect; and that's what we love about them. It's the kind of company we like to work with. And most importantly, it's that friendship I talked about. Brian and Jason have been there for us since day one, and we know they'd go out on a limb for us. We know this because they have; they've played an important role in several of the cars we here at S|W have put together, and many of them would simply not have happened without 'em.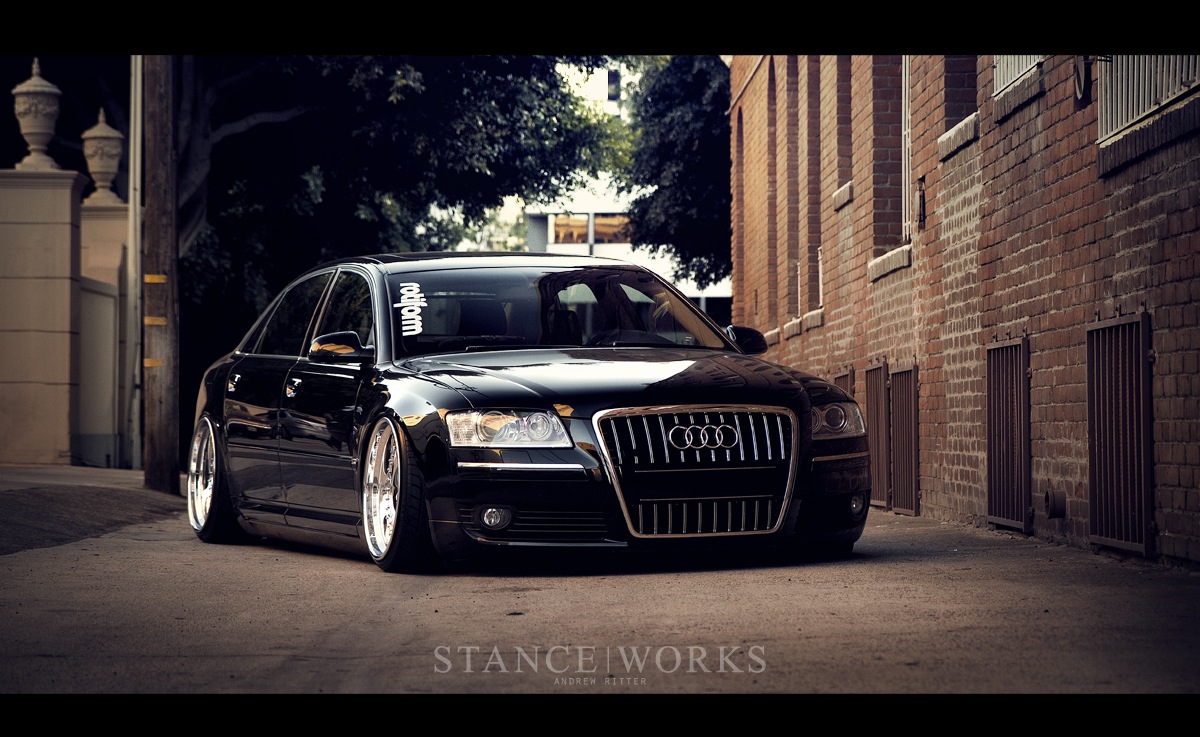 So here's to more than two years of a great relationship, and on to many more!