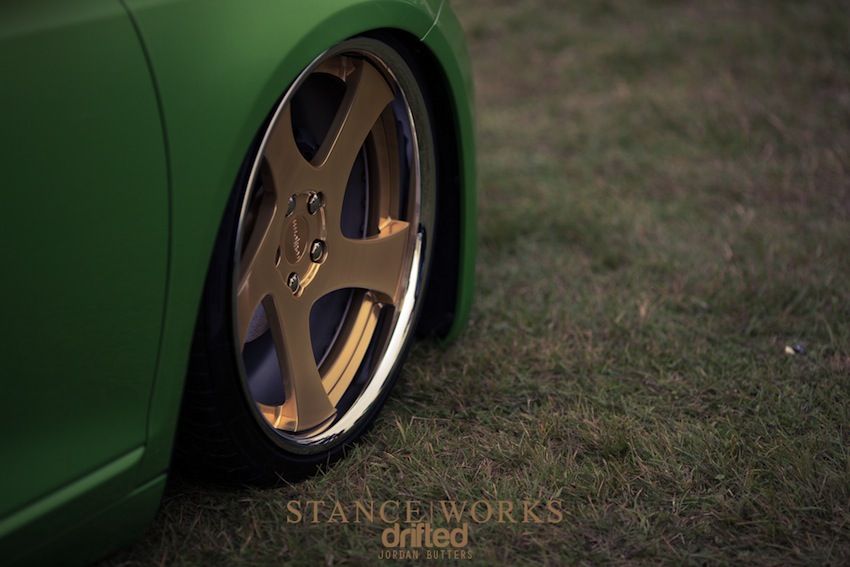 It's rare that I've got the chance to shoot anything other than drifting it seems this year. The sheer number of events we've been treated to this season have meant that whenever a non-drift weekend comes along I like to make the most of it by spending time at home with my family or generally doing something altogether non-car-related.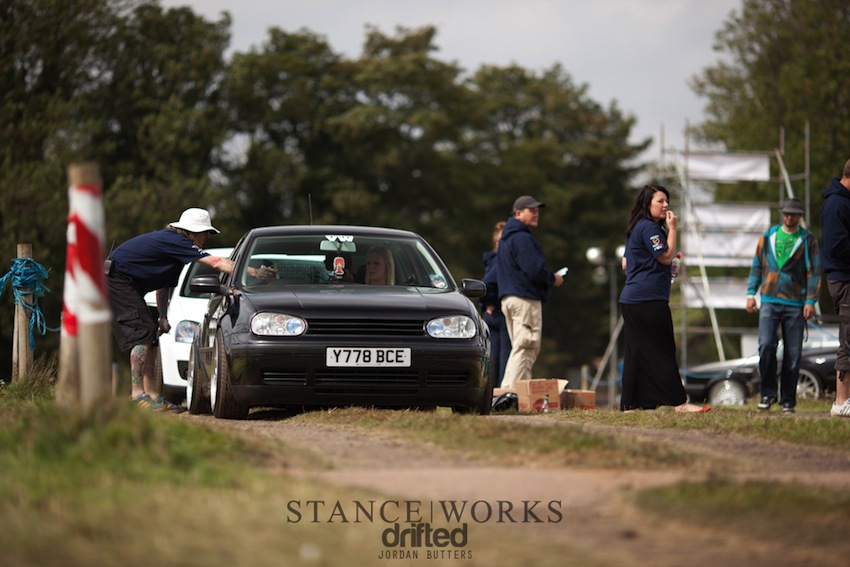 This put me in an interesting juxtaposition this weekend. The British Drift Championship takes place on Sunday only for this round. That makes it a half-drift weekend. Certainly close enough to a drift weekend for my fiance to pack herself off on the train to visit friends, but leaving me with a Saturday to do as I wish. There was only one thing for it…..Edition 38 at Overstone Park, Northampton.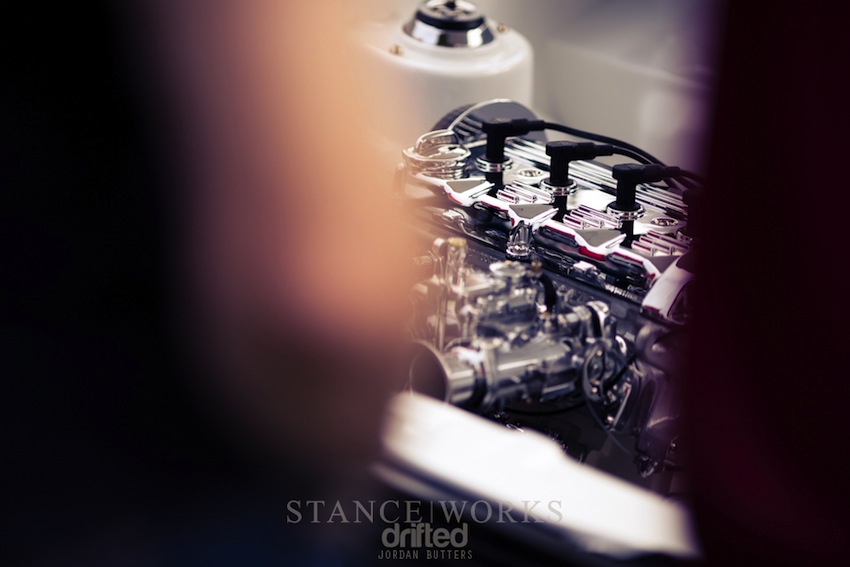 I've got to admit at this point that I'm not much of a 'car show' person. I like track events, gripping, drifting, rally, etc. But cars parked up being polished? It has never really appealed to me.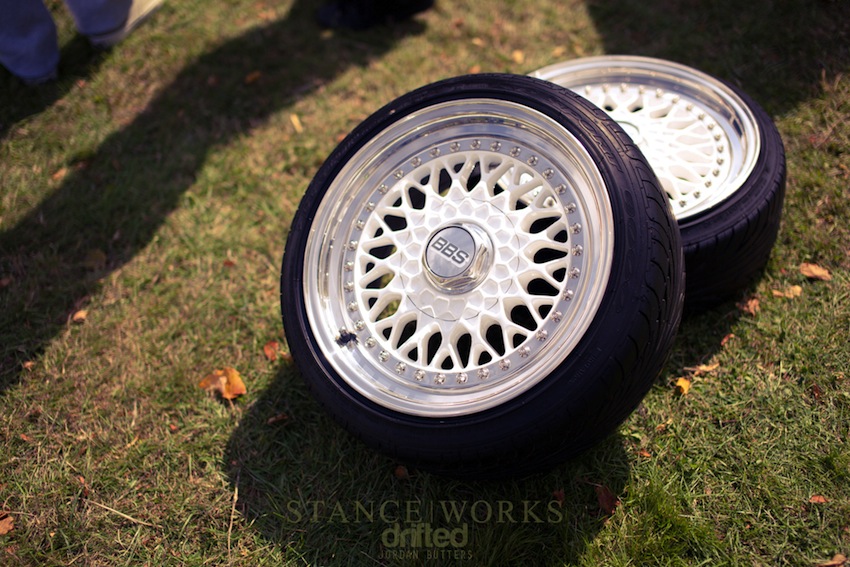 One possible reason for this is that my last experience of car shows was about 10 years ago, I'm getting horrible flashbacks of small european hatchbacks filled with speakers, draped in poorly fitting fibreglass parts and painted garish colours (the similarity to the drift cars I usually shoot has actually just hit me, bar the speakers).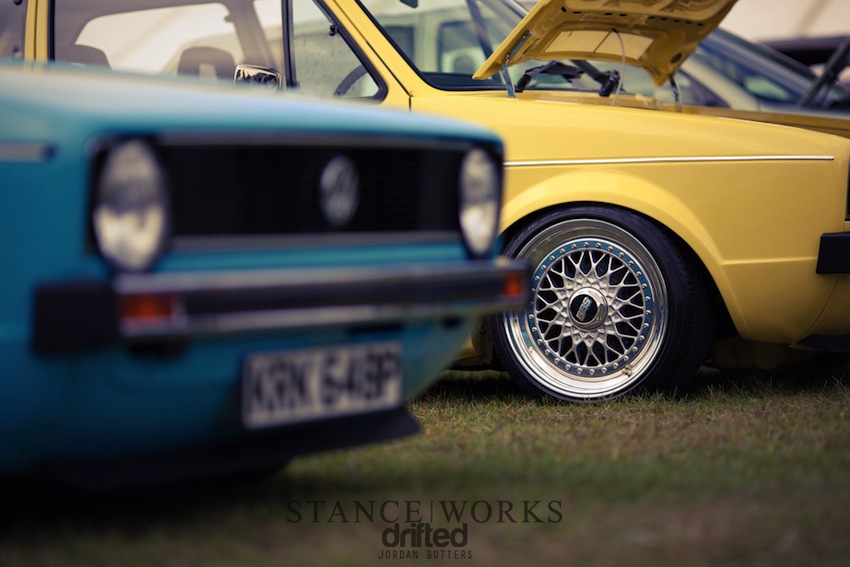 The show scene in the UK has, thankfully, moved on leaps and bounds it would seem. The OEM+ 'scene' is well and truly the key influence in UK and European styling.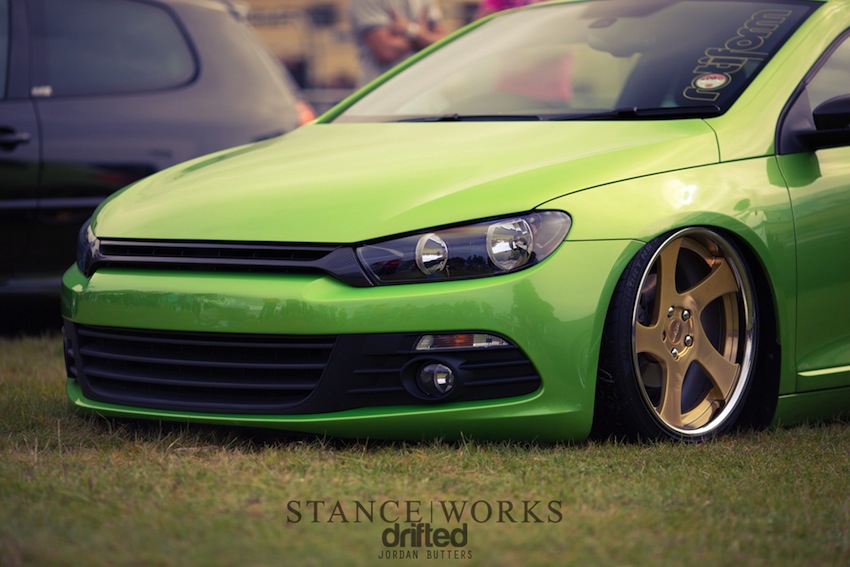 Edition 38 or 'Edition' as the cool kids call it (so I'm told) is the pinnacle of UK car culture. Hosted annually (with the exception of 'Early Edition', held in the spring), only the cream of the crop are admitted to the show & shine arena.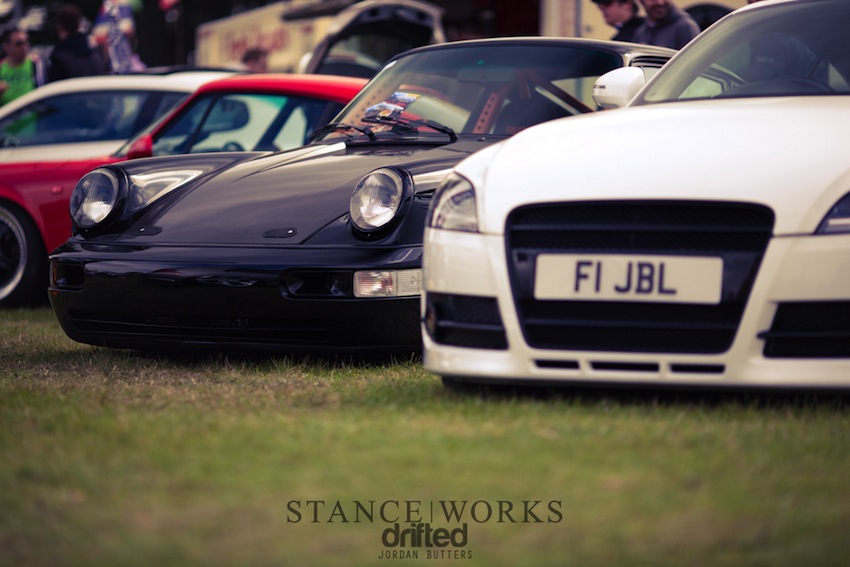 For the most part Edition is a VAG event. Most of the cars on show are of the VW/Audi/Seat/Porsche variety, with a few BMWs and the odd Japanese car thrown into the mix.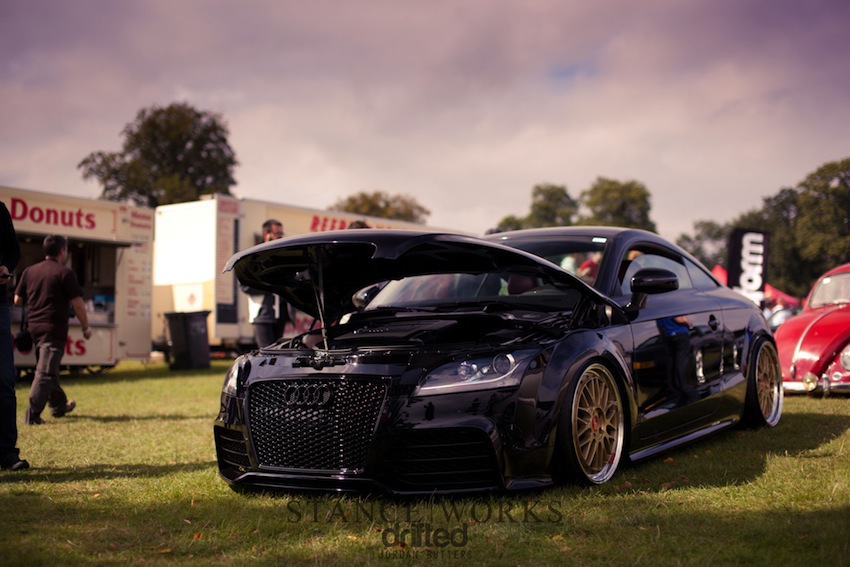 The event is held over three days and for most of the attendees it is as much about the social aspect and the nighttime antics as it is about the cars. This is true car culture in the UK and these events are often more akin to festivals than car shows.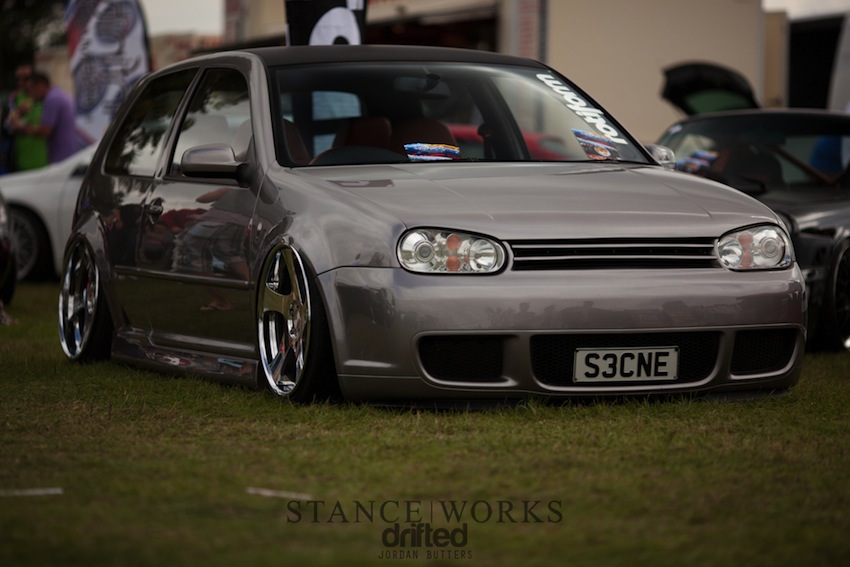 Considering how small this island that I live on actually is I'm pretty surprised to have seen so many fresh cars for the very first time. G-Werks' Golf R32 above rocking air-ride and a set of Rotiform TMBs.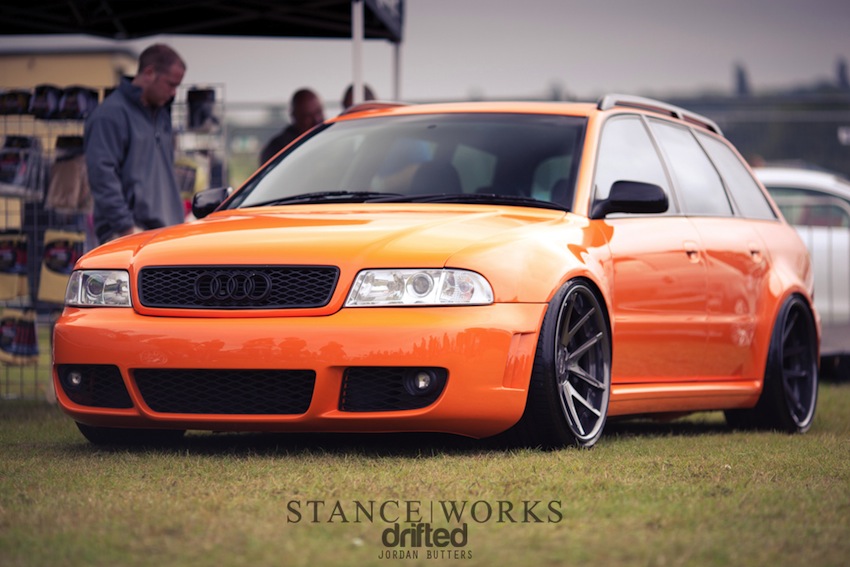 There were a few new builds present at the event such as Players Audi RS4 Avant. Lairly Lamborghini Orange paint and a set of Rotiform SNA. The car is fresh back from a trip over to the MIVW event in mainland Europe.
There are currently only two sets of SNAs made up. This set and another set in the US.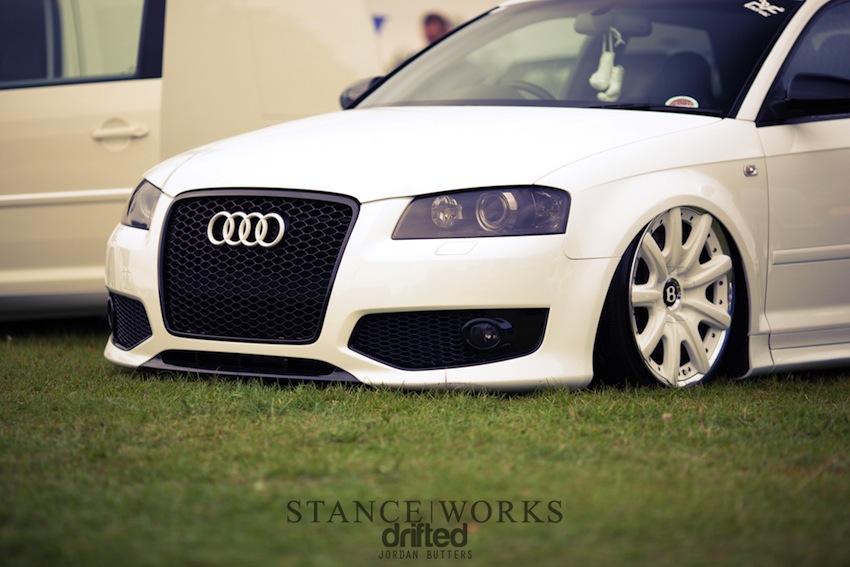 This Audi A3 was rocking some absolutely on point fitment. Obviously sitting on air.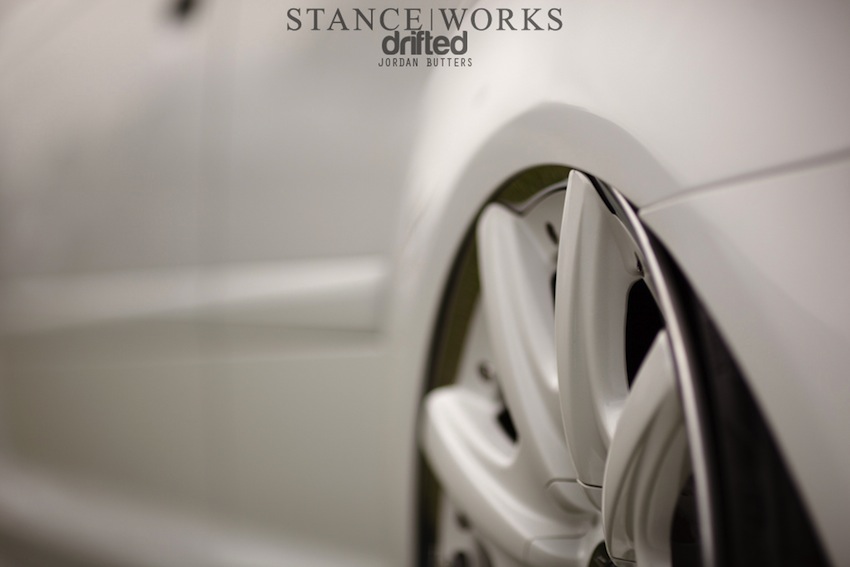 The fender to wheel gap was millimetre perfect. The wheels are Bentley Continental GT split rims which with the centres painted to match the car. OEM wheels are hugely popular in the UK scene at present. With the availability of hub adapters increasing all the time it's great to see people using their imagination and swapping wheels from other cars that you wouldn't expect to see.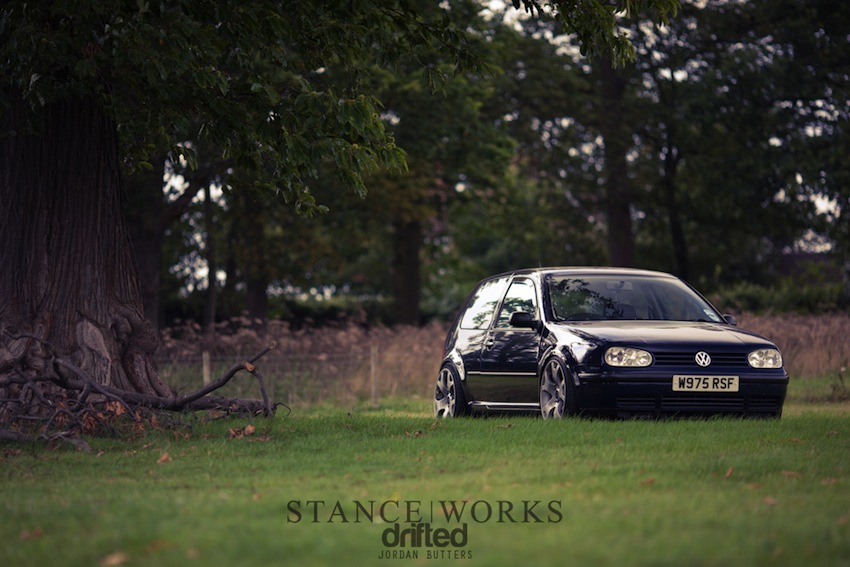 BMW X5 wheels on a Mk4 Golf anyone? X5 wheels are 19×9 front and 19×10 rear so with the addition of some spacers can be made to sit tight on plenty of different cars (I've got a set on my E46 Touring but it's shameful ride height is refraining me from posting it on the internet.).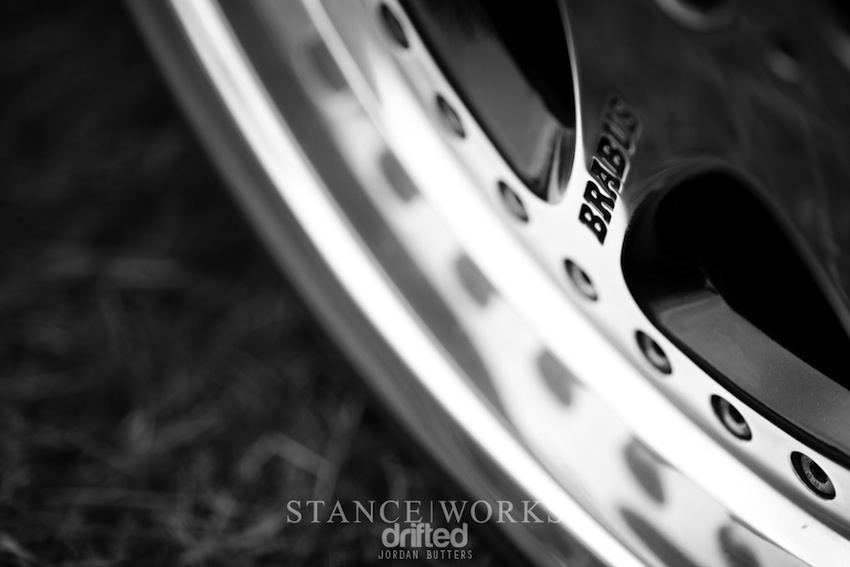 How about some Mercedes Brabus wheels? I'm not so sure you'll find these on Ebay quite as easily though.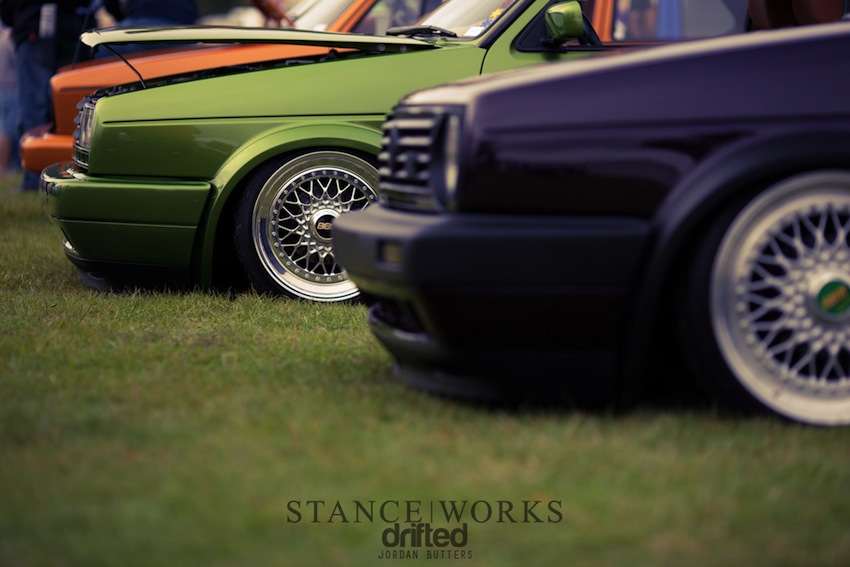 BBS are still the wheel of choice for the traditional VW enthusiast. It's a timeless design that has been copied over and over but still it managed to never lose it's appeal.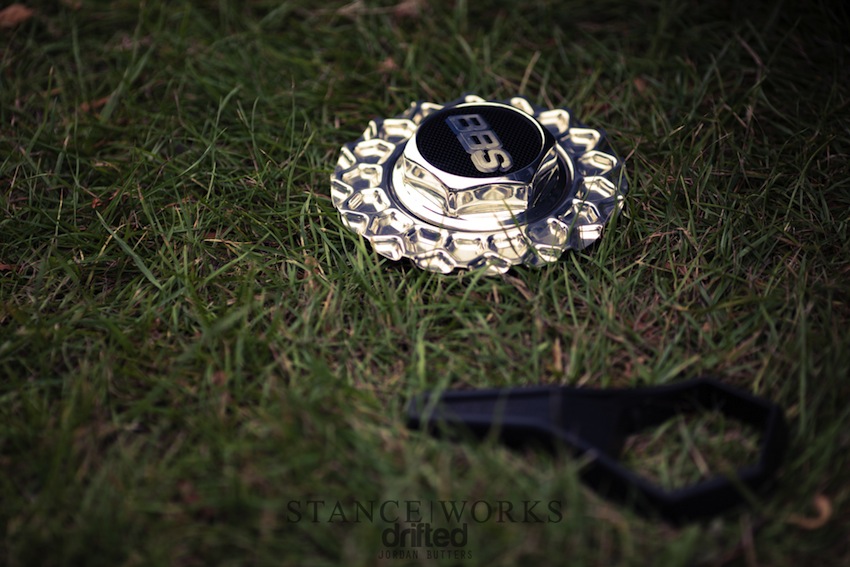 I guess the style of wheel isn't too far removed from OEM, but just enough so you know that the owner appreciates a clean set of wheels.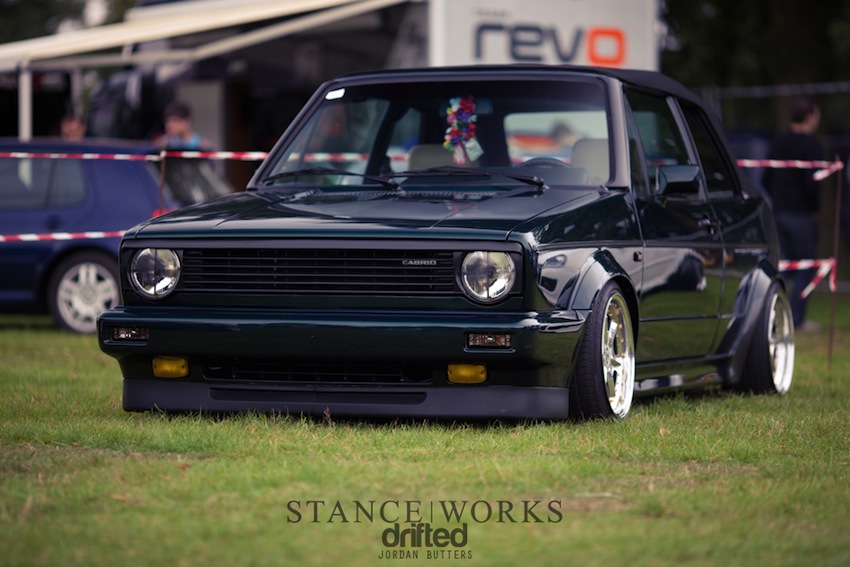 I've always had a soft spot for MK1 Cabrios. It's pretty cool to see that what I think can now be called the 'classic' cars that started out the 'Euro look' scene are still going strong.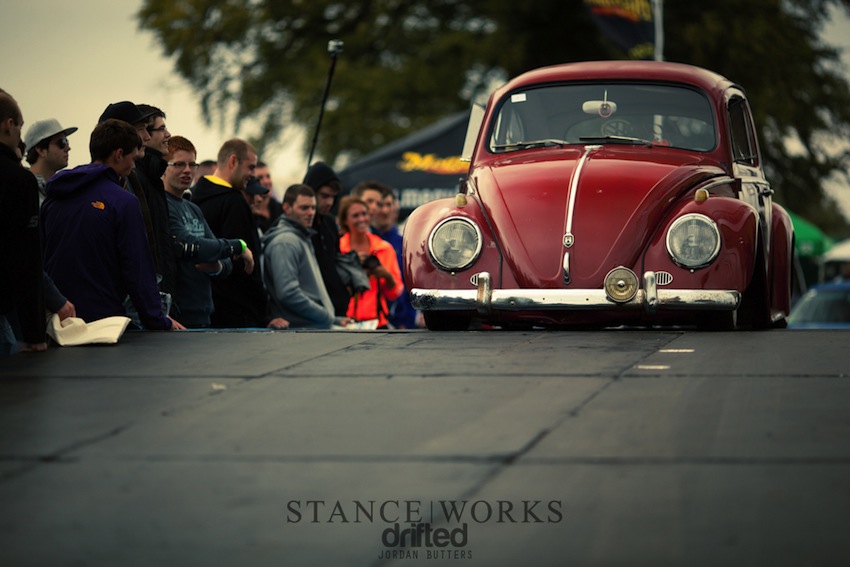 If we're talking about classic VWs we can't not give an honourable mention to the aircooled variety. My very first car was a '69 Bug so they'll always hold a place in my heart.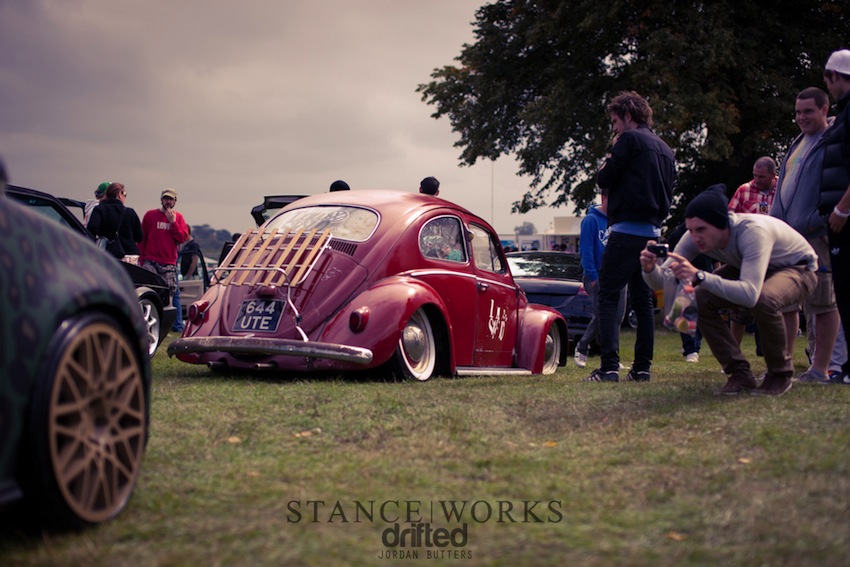 Aaron from 'Low & Slow' chose to attend Edition this weekend rather than the traditional aircooled 'VW Action' show at Santa Pod because, and I quote, "I wanted to show you lot how to go low".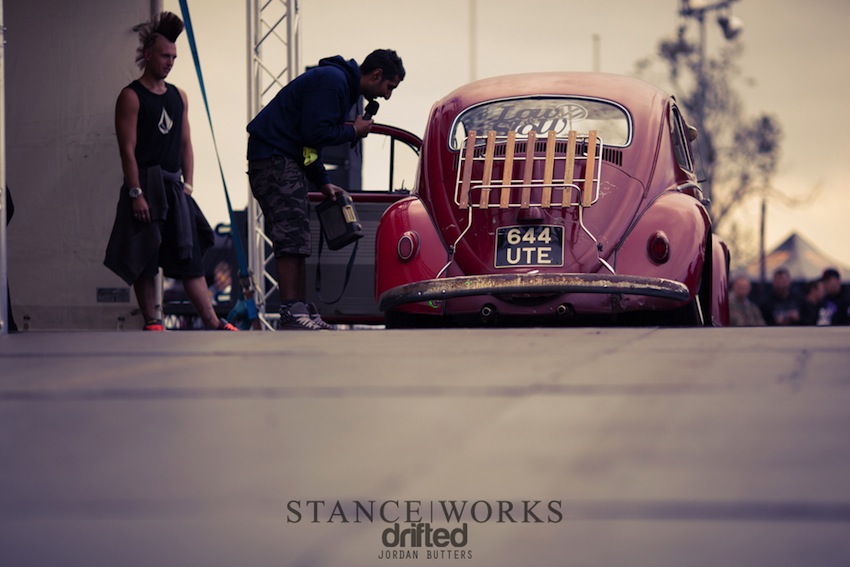 His '61 Beetle runs no suspension at all. It points the finger and laughs at coilovers and makes a mockery of air-ride.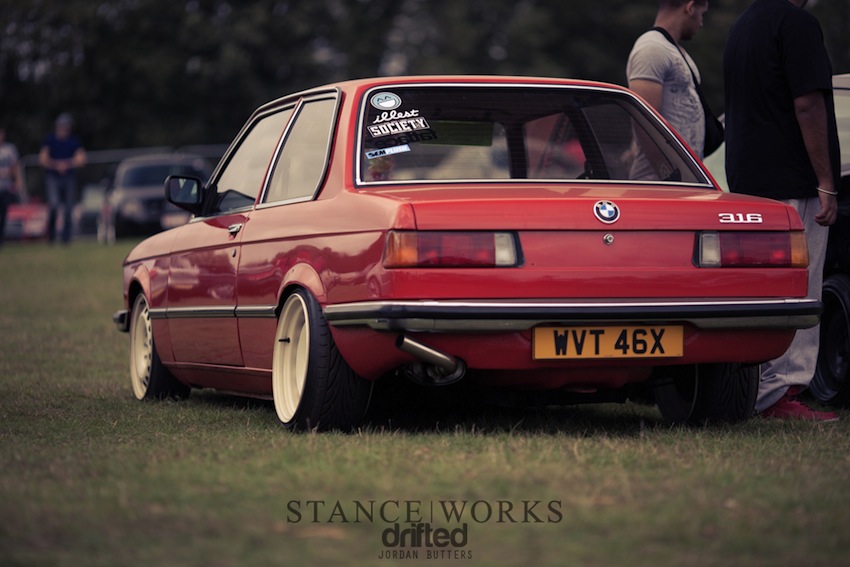 There's just something about driving a retro car. Something that you can't get from a newer car.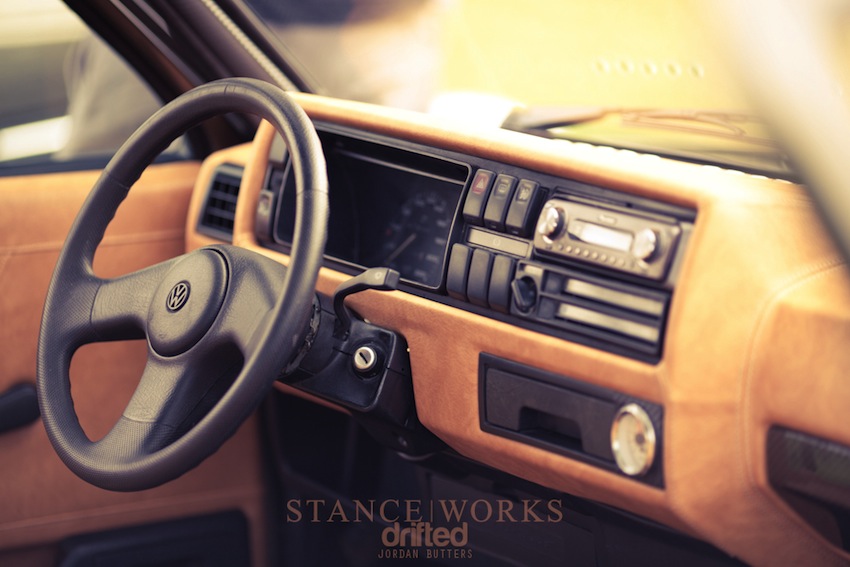 They have character and soul. There's a history and a depth there that wasn't there when the car leaves the showroom.
I spotted some interesting artefacts on the rear shelf of this Mk1 Golf. A gentleman of leisure and frivolity drives this Volkwagen for sure.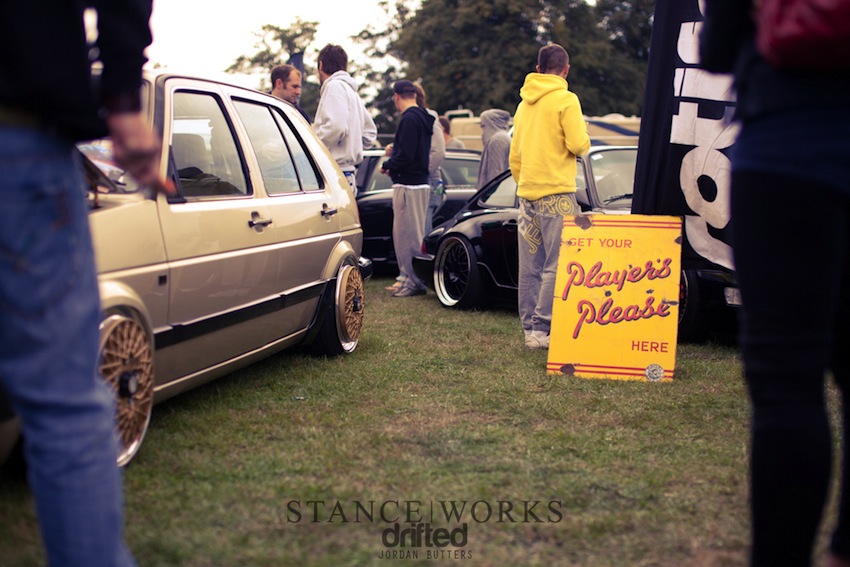 A potential new trend was spotted on the Players stand. Amongst two awesome 911s was the Mk2 Golf on the left.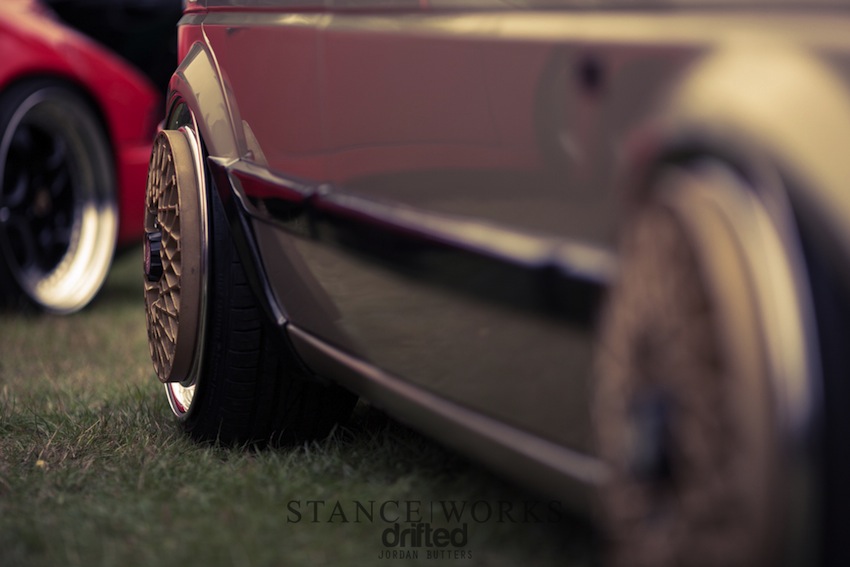 Rotiform has put together a set of 'zero lip' wheels the week before the show.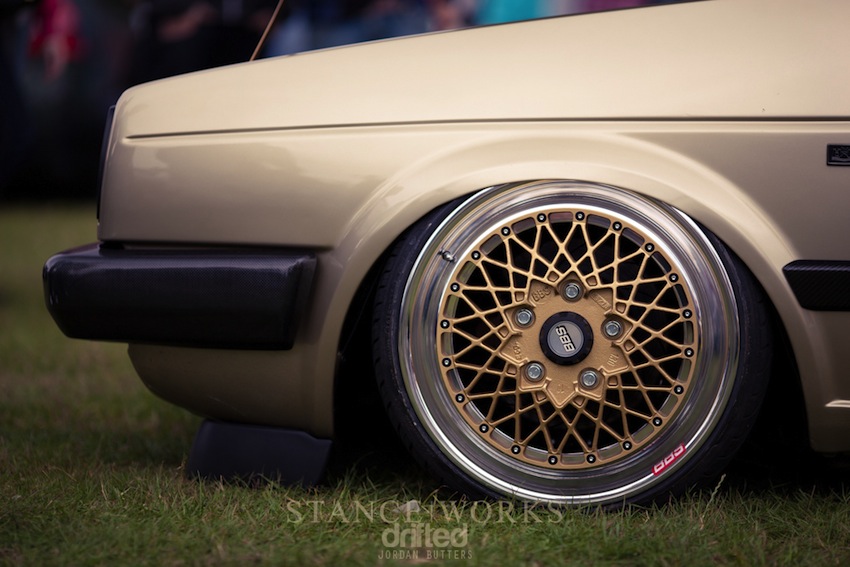 What's your opinion? Could zero lip be the next big thing, or is dish here to stay?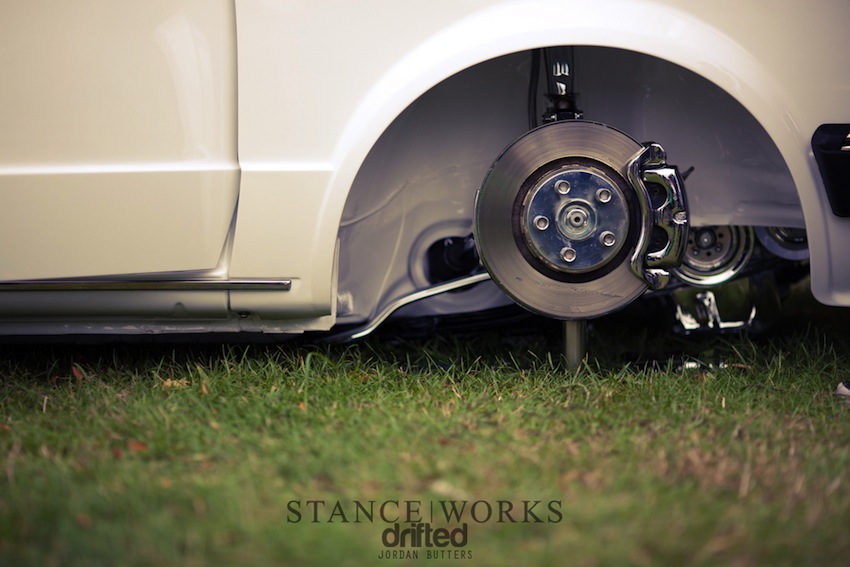 Worthy of a mention was this insanely clean Golf. This level of OCD can't be healthy and I know it divides opinions to see cars like this. But you've got to commend the amount of effort put in to keep a car this clean.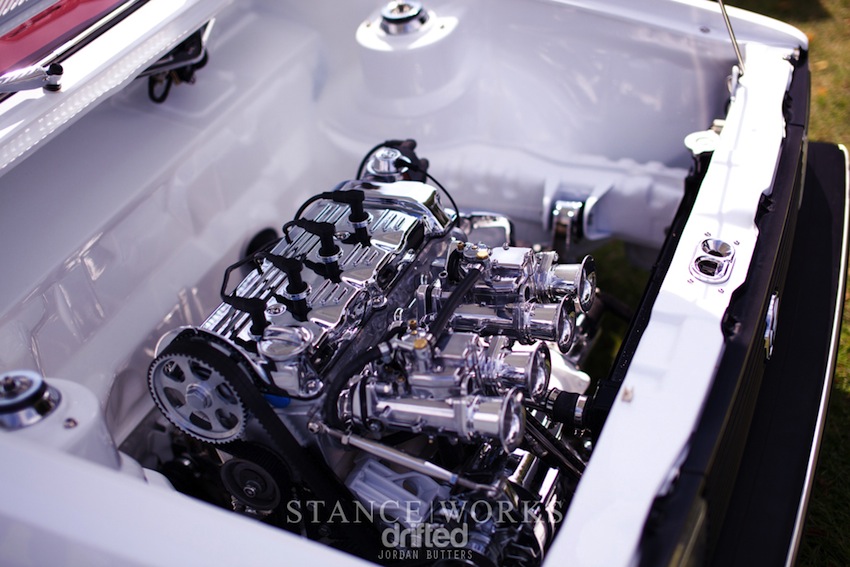 A chromed and polished engine block and gearbox sit inside the shaved and tucked engine bay.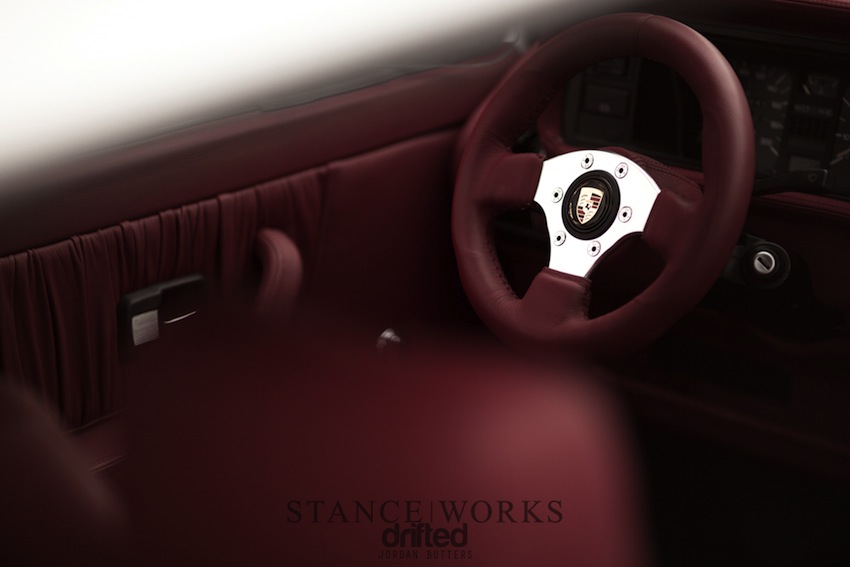 Red leather everything inside and a small Porsche steering wheel with a touch of shine complete the interior. This thing is more a work of art than a car now.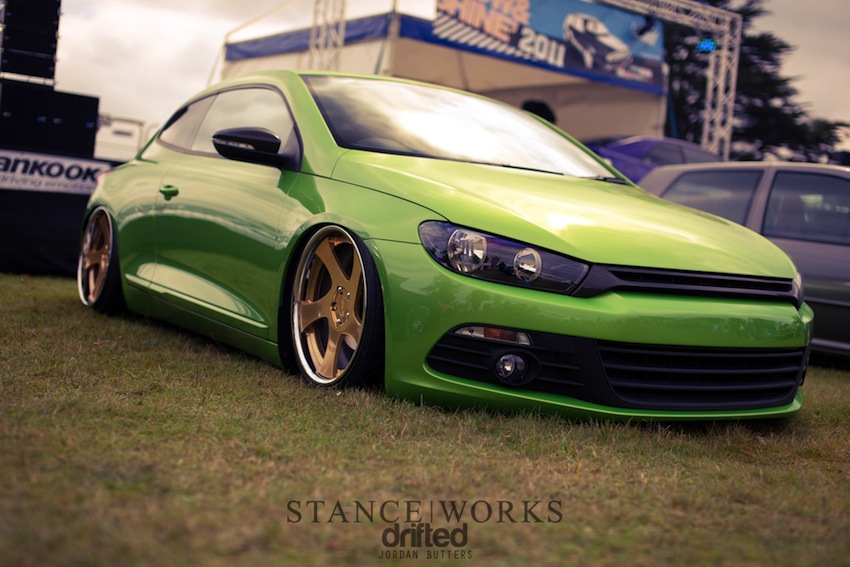 With my Edition virginity well and truly broken I had to break away from the show early to prepare for tomorrow's drift event at Silverstone. My opinion? A really cool chilled show with some amazing cars on display. My opinion of the UK show scene has been changed.