Last weekend, Milton Keynes was host to another fantastic Stanceworks UK meet. Organised on the forum, and promoted via Facebook and word of mouth, this diverse meet unified a number of car styles that wouldn't usually share the same space. The result was a massively chilled out afternoon with automotive enthusiasts checking out cars they wouldn't normally get to see at their usual genre specific car shows/meets.
Similar to the last meet, cars ranged from antiquated Beetles and Campers, to used and abused drift cars to polished and bagged autobahn cruisers. It truly was the definition of eclecticism. Unlike the last, the location of the meet was now at the MK Dons' stadium. There was ample room for cars to park, and McDonalds and KFC were only a walk across the road. Fast food is essential for any successful meet!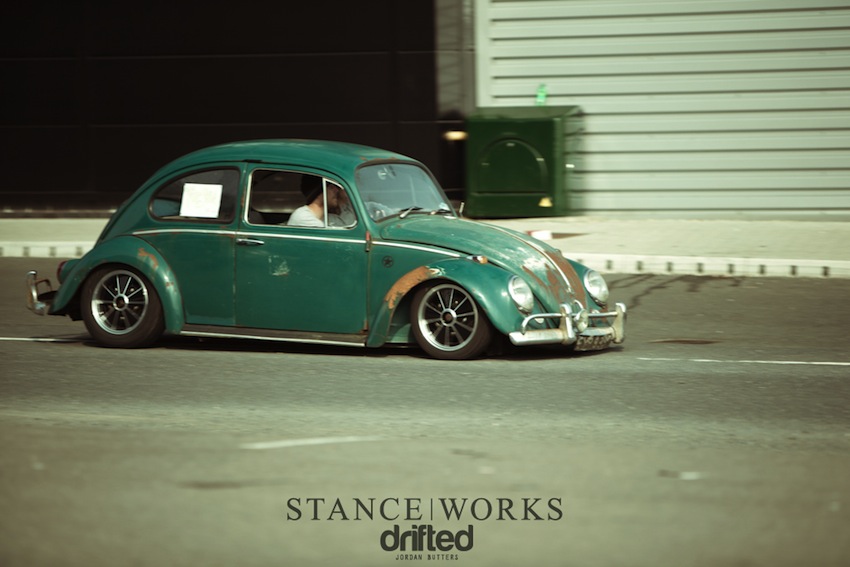 One of the most popular cars at the meet was this sweet '61 VW Split Screen Pick Up. My first car was a '67 Beetle so I'll always have a soft spot for air-cooled VWs.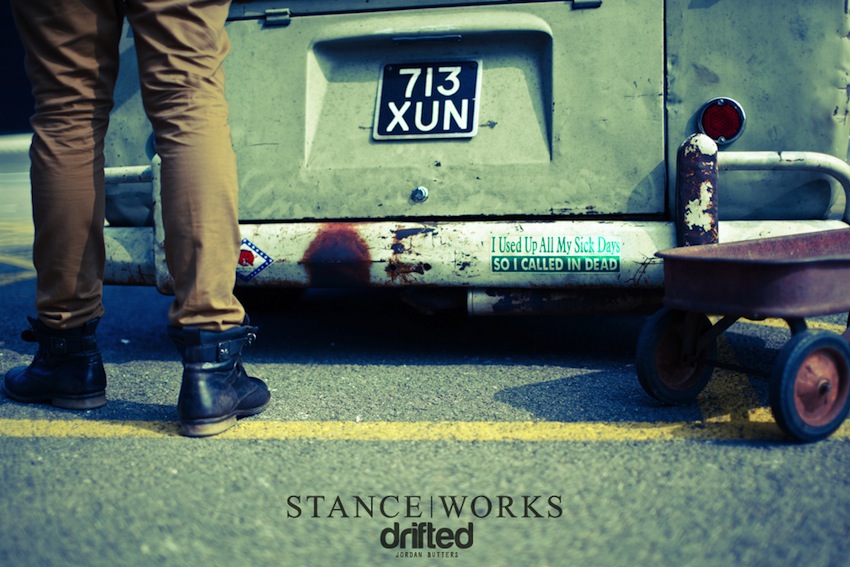 There's something endearing about seeing a car of this era being allowed to 'show it's age'. I wouldn't even call this 'rat-look', which can sometimes look forced and un-natural in my opinion, especially on newer cars. This is authentic aging people!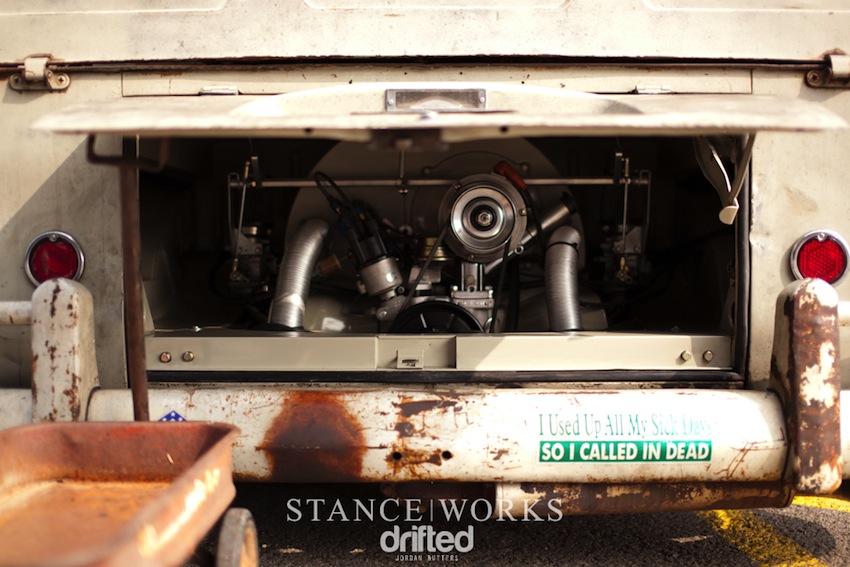 You'd be foolish to mistake this for lack of upkeep though, the engine has clearly received a great deal of care and attention.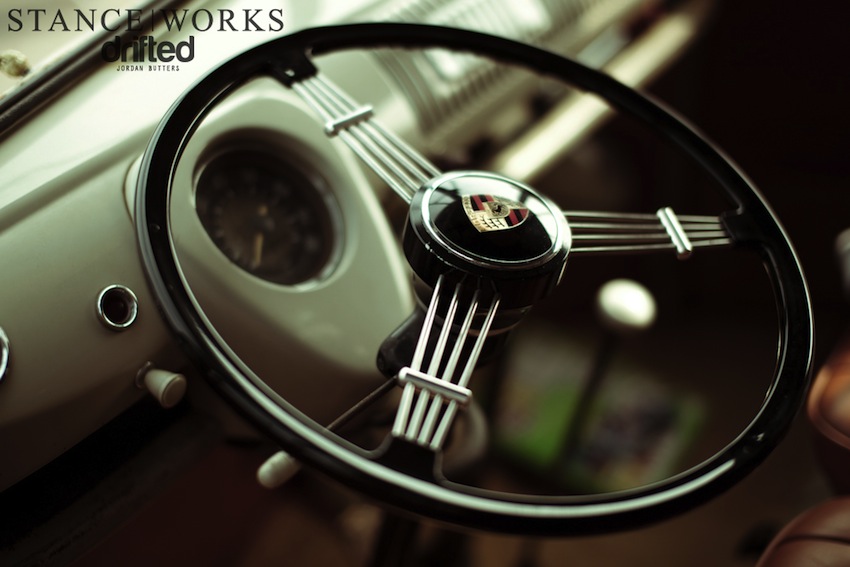 I love the simplicity of the interior on this too. A solitary dial and gloss black Porsche steering wheel. Nothing more needed.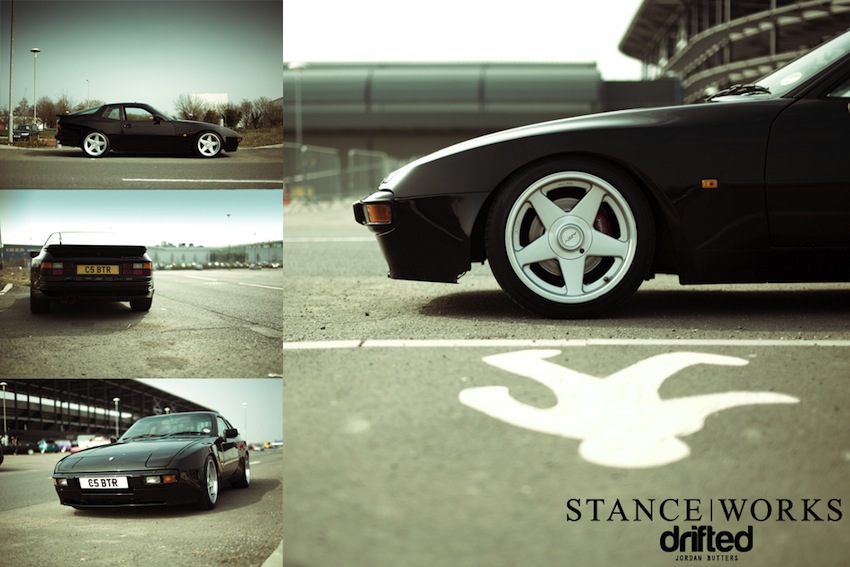 Speaking of Porsche, this jet black 944 also caught my eye. The owner had tucked it away from the meet to my surprise, a gorgeous example and classic design, nicely finished off with a set of Azev A wheels.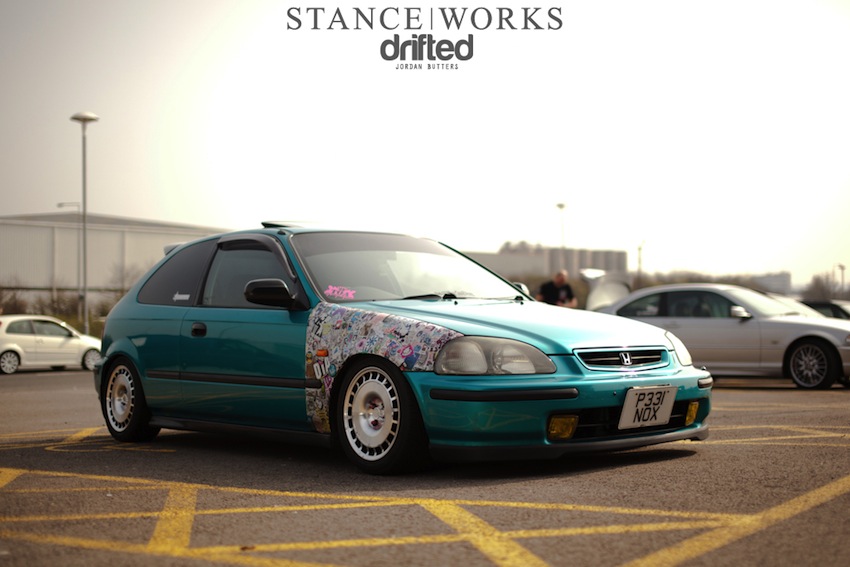 The import scene was nicely catered for with a handful of EK Civics on show, such as this sticker-bombed aqua example.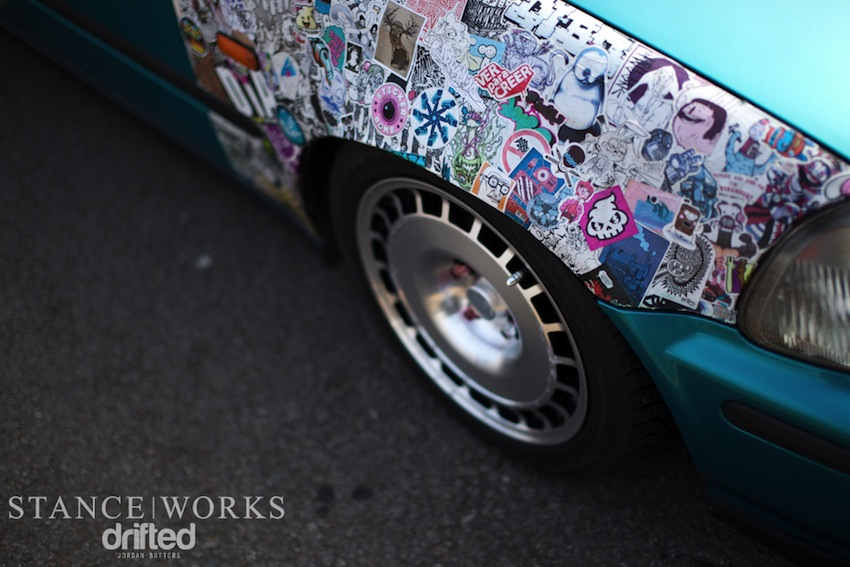 What do you guys think to sticker-bombing? It seems to be a real 'Marmite' trend* which has crept into both stance and drift followings. (*For our non-UK readers this probably won't make much sense, Google is your friend!)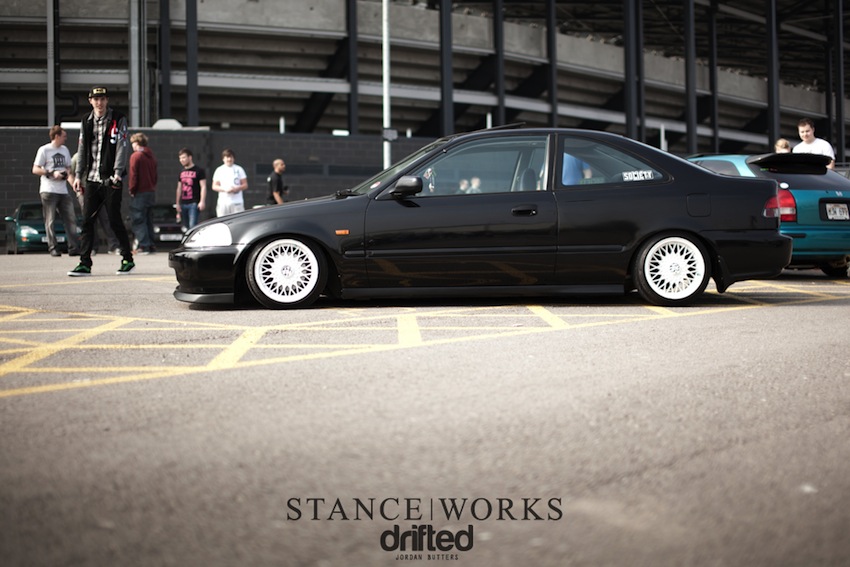 Stuart Noble's new EK coupe is sitting well over a set of white BBS with custom 'Rogue Status' centre caps.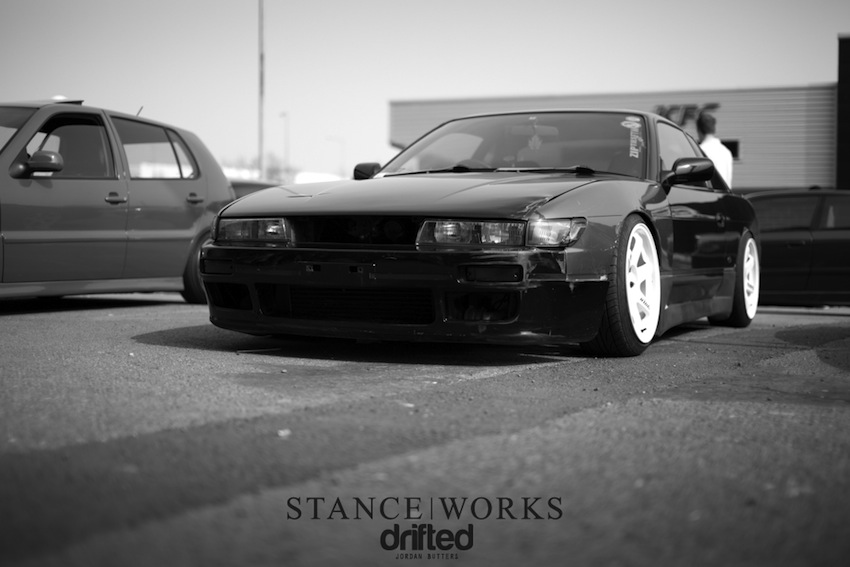 We had posted details on the Drifted Facebook group so expected one or two drift cars to attend the meet too but we were surprised by quite how many turned out, it's great to see these two scenes merging more and more. The laid back atmosphere of the SW:UK meets means there is no animosity between the different genres and their followers.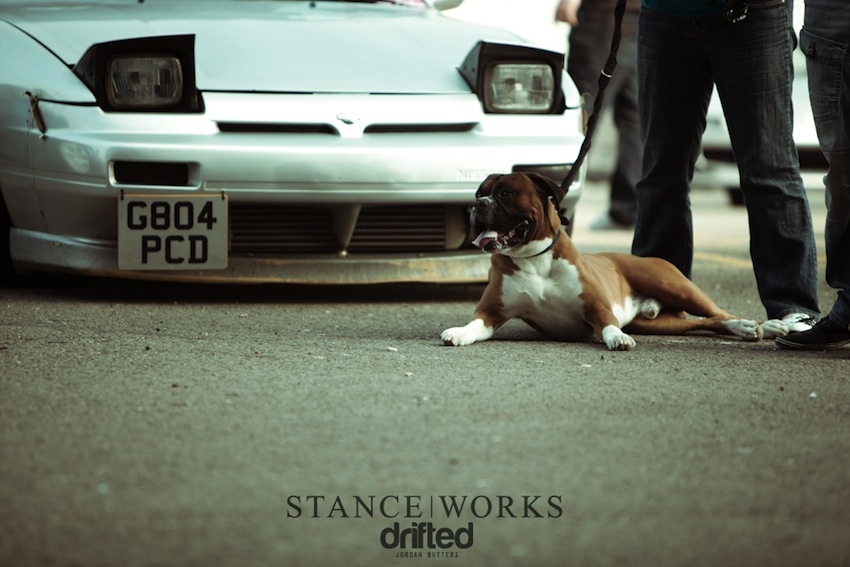 It's a pretty cool way to spend a sunny Sunday, chilling and chatting surrounded by some cool cars.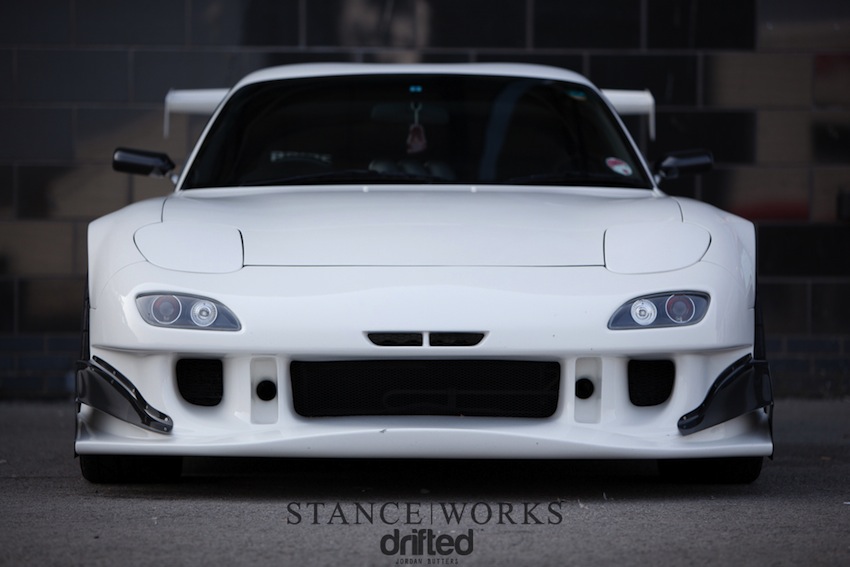 This widebody FD3S RX7 had a track-ready stance and considering the size of the tiny island we live on, I was surprised not to have seen it before. It's a shame I couldn't catch up with the owner to find out some more details about the car.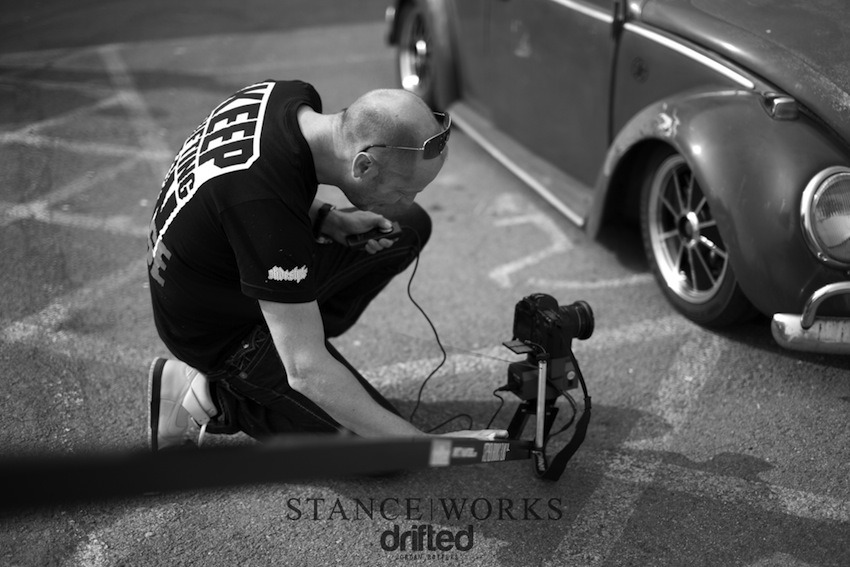 Film-maker Stephen Brooks was on hand to film the meet. If you haven't seen any of his films over the last few years, check out his show reel, he can often be found at drift events sticking cameras in people's faces. Keep an eye out on here for his upcoming film from the meet.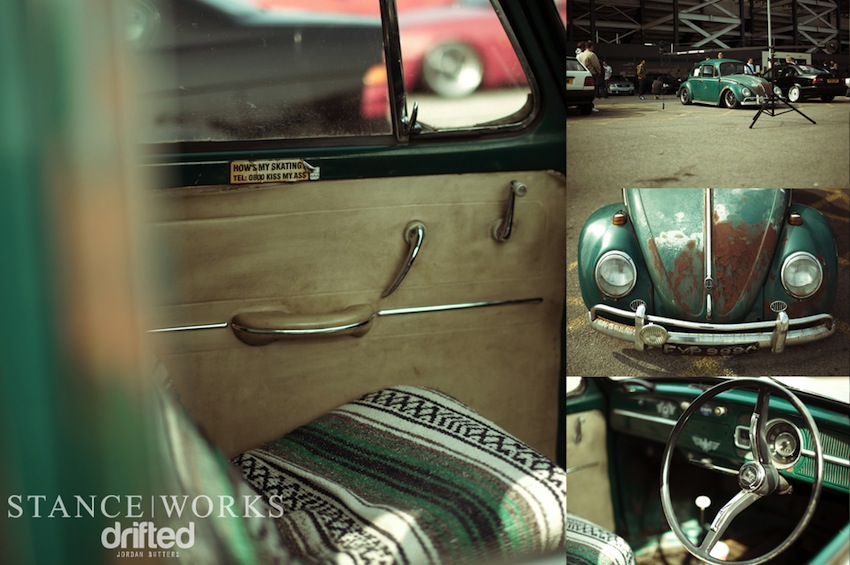 Quite a bit of his time was spent with this great looking Bug, which Brooksie may have actually purchased since the meet! I wonder how he's going to fit his crane and filming rig into the boot?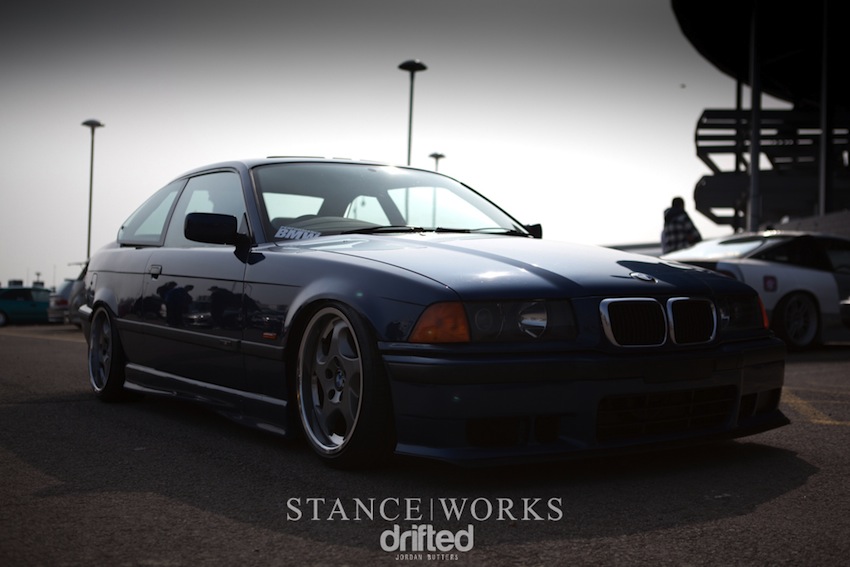 This awesome E36 was at the previous SW:UK meet. It just goes to prove that with a substantial drop, some nice wheels and simple OEM-style aesthetics you can create a look that will never date.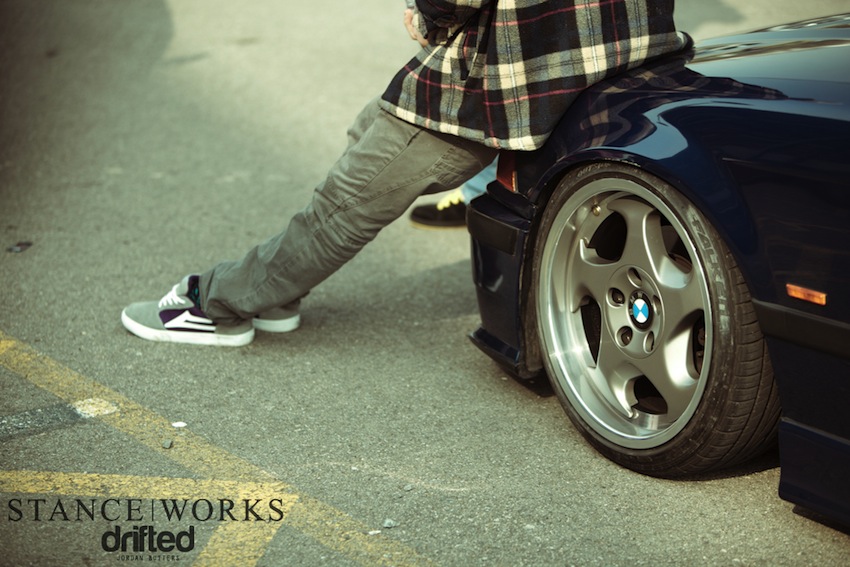 Can anyone ID the wheels?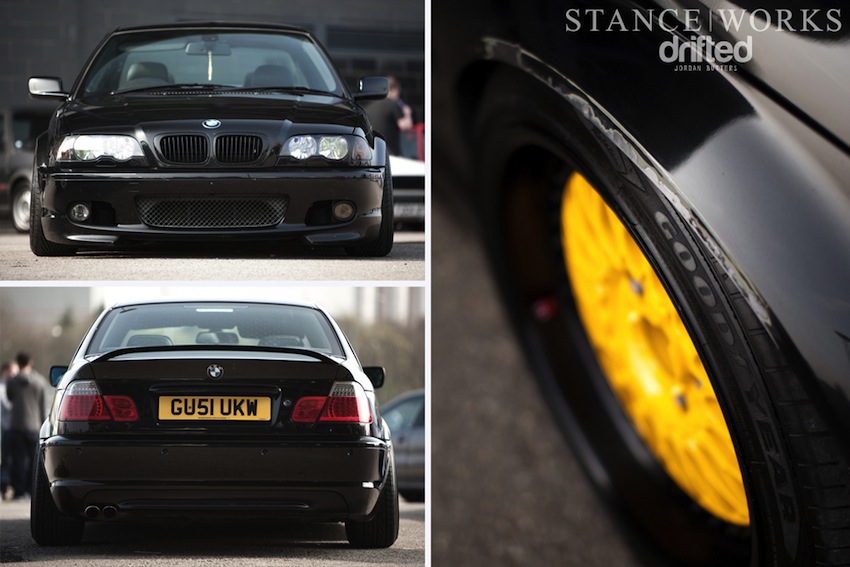 George Pritchard's E46 was on point, rocking a decent sized static drop over custom-painted black and yellow BBS wheels.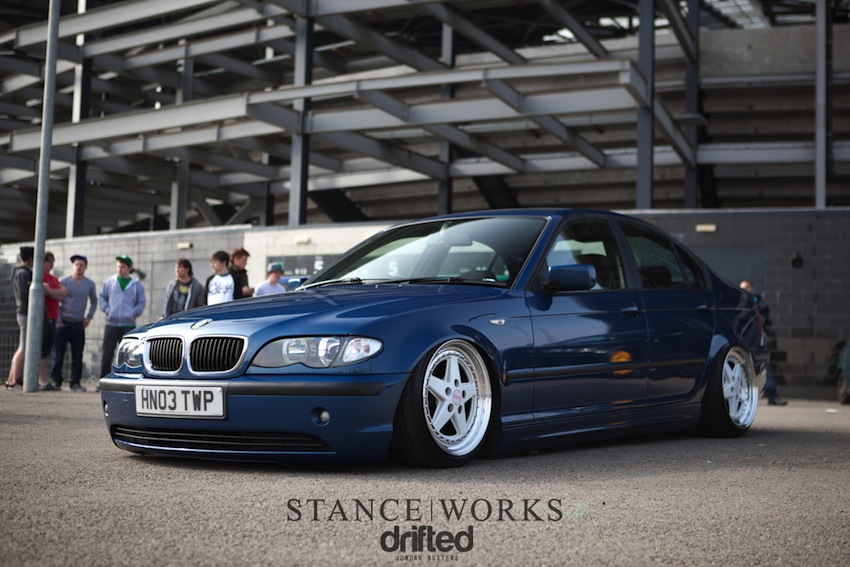 Josh's bagged facelift E46 is now sporting a set of Gotti wheels, 17×8 front and 17×9 rear.
Freshly painted and refurbed with some custom painted centre caps with pink detailing.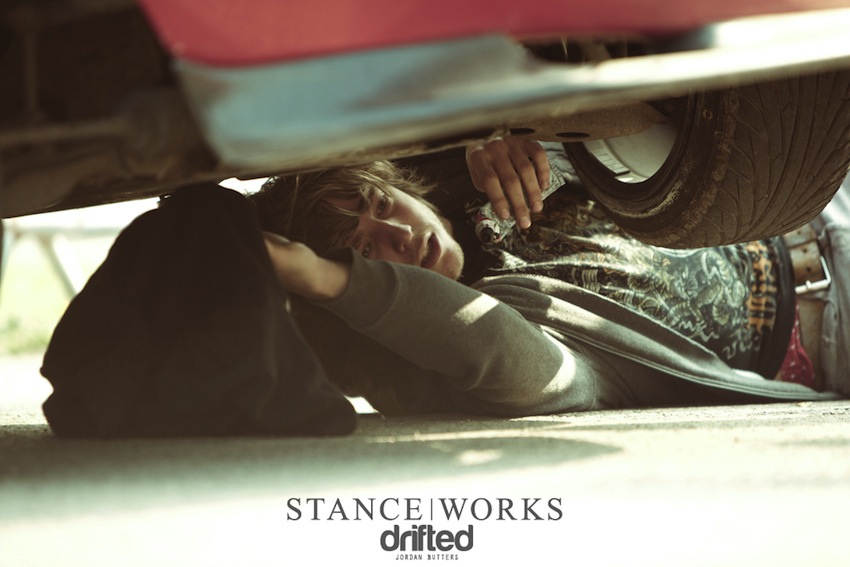 Towards the end of the day a MX-5 suffered a fate synonymous with chassis-scraping stance. The key to a healthy gearbox is keeping the greasy slippery stuff on the inside!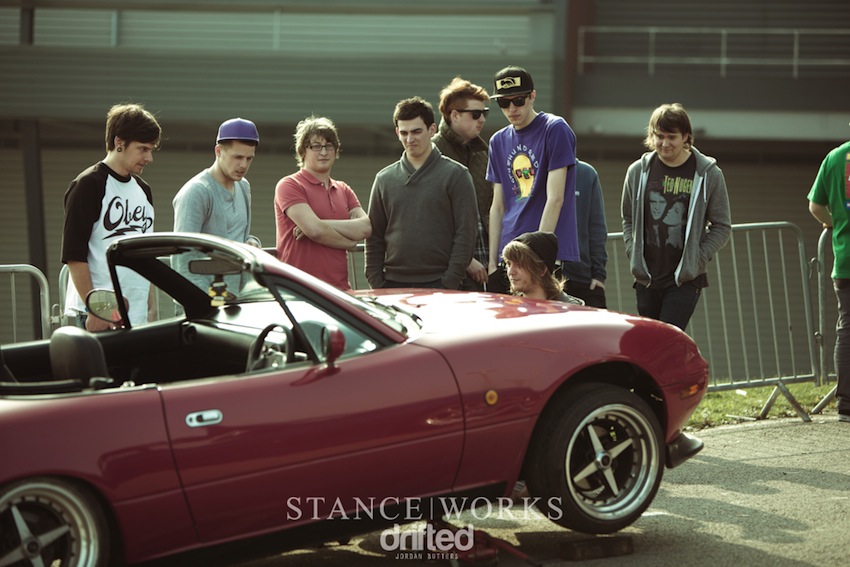 A bloke mending stuff is often accompanied by a group of his mates standing round offering technical help from afar. I believe a temporary repair got him on his way in the end.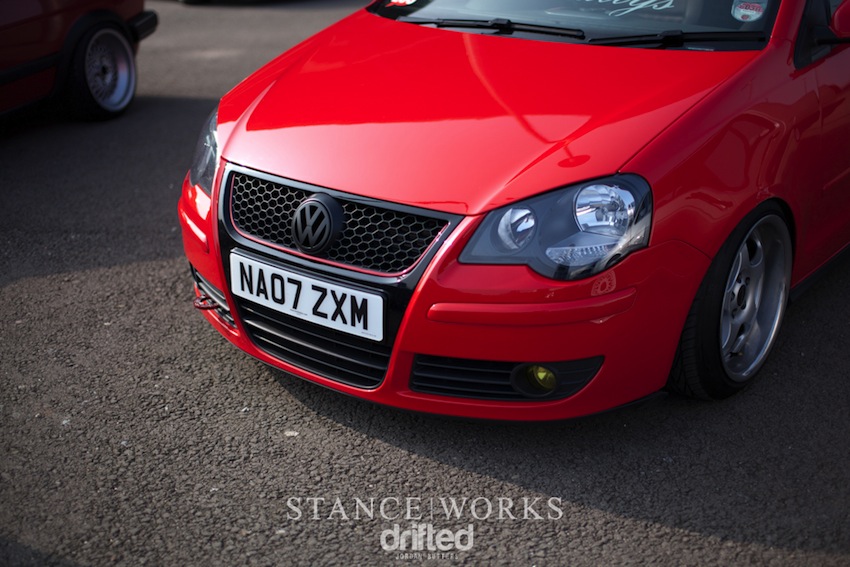 All in all a great turn out at the meet, lots of new cars and faces and with the good weather on the way and the show scene starting to kick off, 2011 looks set to be a good year for stance in the UK!
Words: Alex Quail, Jordan Butters [drifted.com]
Photography: Jordan Butters [drifted.com]