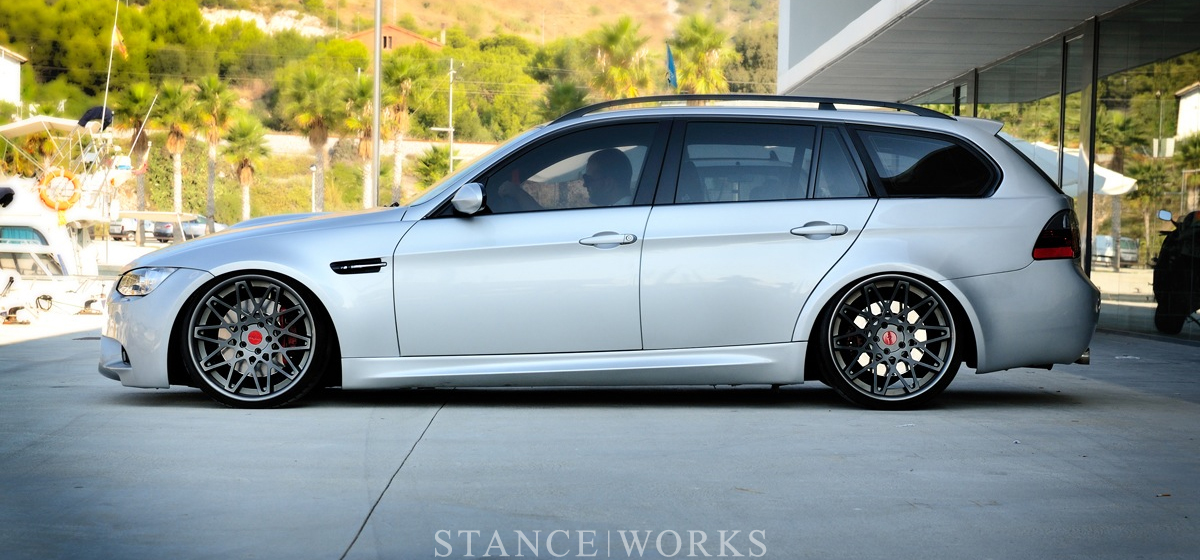 ---
Words by: Jav Cortes
Photos by: Enrique Vazquez Vidal
of Konzept:Euro Media
What we have here is a special report. I say "special" because apart from being a worldwide premiere, this project (despite being well known in the scene) is being presented for the first time in the media, and is the beginning of close collaboration between Konzept: Euro and Stance|Works.
The Stance|Works crew had a particular affinity for this car.
-CLICK HERE TO READ MORE-
---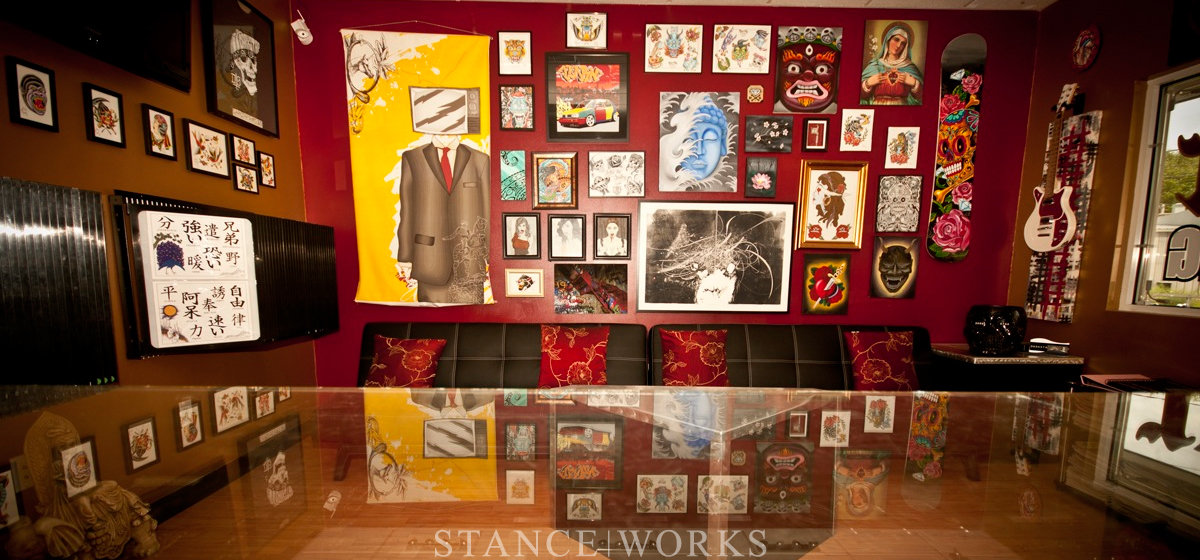 ---
Words and Photos by:
Josh Garcia
Gengstout…. What on earth does that mean?
To me it means a lot; Not a sticker, a shirt, not even a blog. It's a name that was derived from a joke, but this made up name means more to me then most. It's the name of a group of friends who have now expanded from our little sliver in Massachusetts, to up and down the east coast. What started as a shot in the dark has now turned into something that consumes most of my thoughts on a daily basis.
-CLICK HERE TO READ MORE-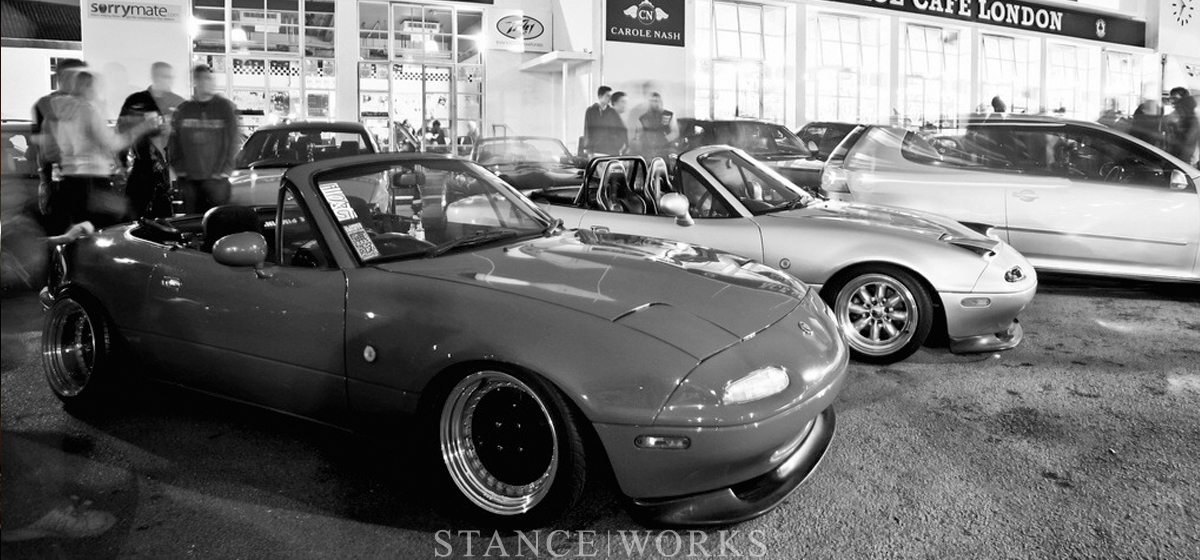 ---
Photography: Gonçalo Reis Bispo
Words: George Pritchard
Back in February StanceWorks started to make its presence known in the UK holding its very first meet in a car park in Milton Keynes. Exactly eight months and four meets later, Ace Café in London was graced with the fifth and final installment of the 2011 calendar with a superb end of year gathering to close off the show season.
-CLICK HERE TO READ MORE-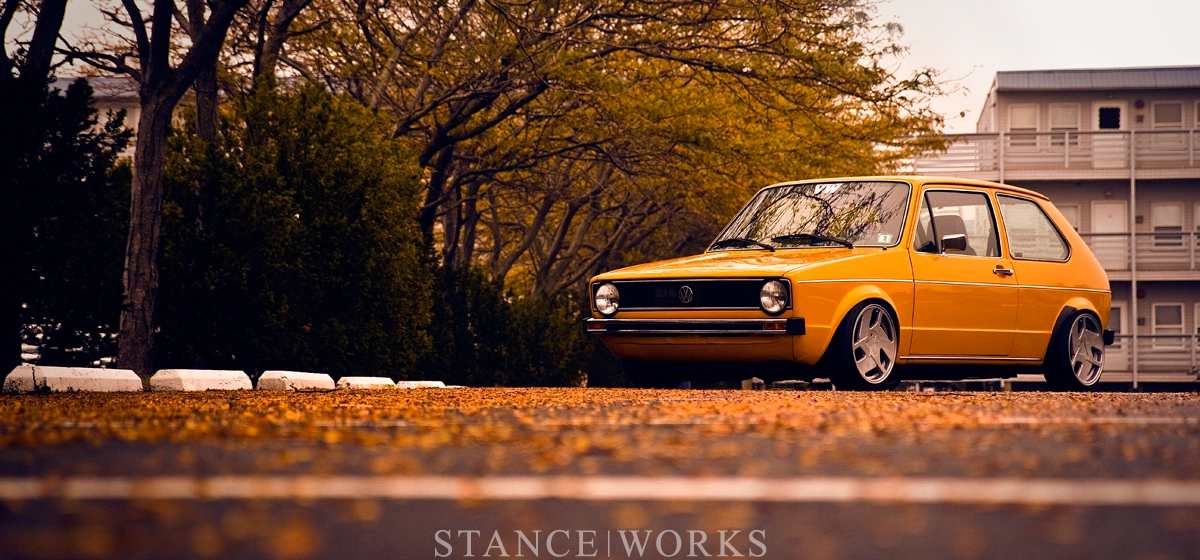 ---
Every year as the summer sun tapers off and the fall winds start blowing, it comes time for my favorite show of the year, H2O International. Moving to the west coast wasn't going to stop me from seeing the cars and friends that I looked forward to hanging out with every year. Ben and I packed our bags and flew out to Atlantic City, picked up our car, and boarded the Ferry on our way down to Ocean City, Maryland. There are always specific cars that you look forward to seeing.
-CLICK HERE TO READ MORE-
---
For those of you who have been wanting a update on Rusty, Mike put together some quick footage. While it's not too revealing, the details of the build will be well worth the wait. Bias aside, I found this piece to be the "pick-me-up" I needed going into the winter months and reminding me why we do what we do. Hope it does the same for you.
-CLICK HERE TO READ MORE-